Asian Paints unveils stunning Beautiful Home Studio in Chennai, showcasing the exquisite 2023 Soft Décor Collection and Exclusive Collaborations
Renowned as pioneers in the paint and decor segment, Asian Paints, has established itself as the epitome of enhancing customer experiences and transforming spaces into warm and tastefully designed homes. In 2016, the brand made the foray into the home décor segment with Beautiful Homes stores, marking the beginning of a transformative journey in India's décor landscape.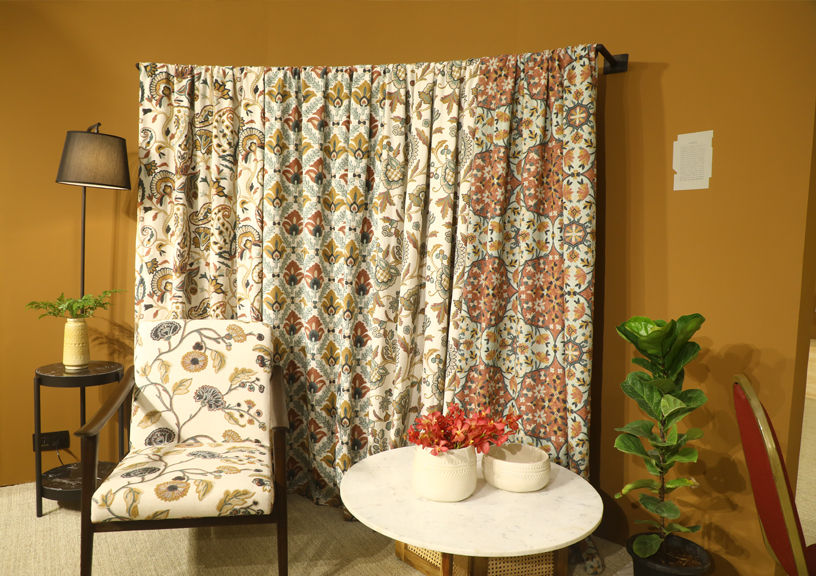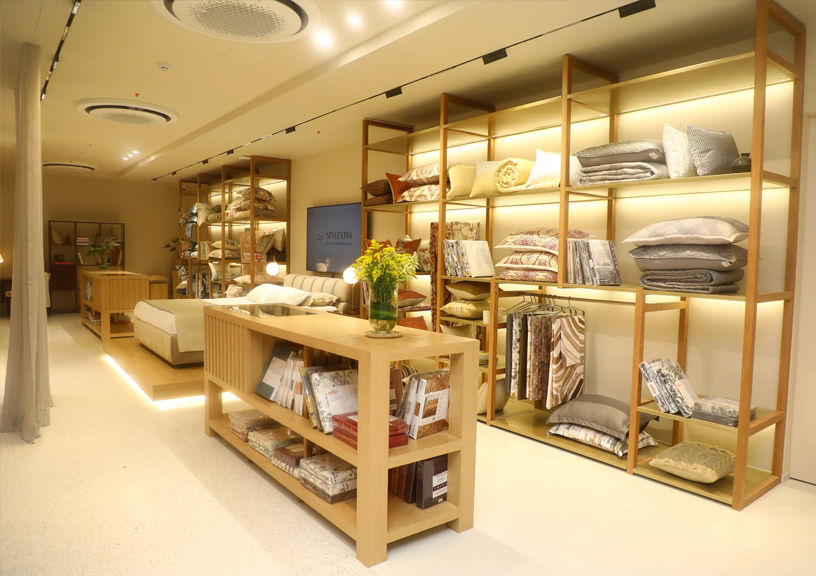 Over the years, Asian Paints has evolved, harnessing their deep understanding of home aesthetics and spearheading a revolutionary growth in the realm of home décor. The culmination of this remarkable progress is reflected in the launch of Beautiful Homes Studio, a testament to Asian Paints' commitment to elevate the consumer experience in luxury décor. Taking this a step ahead and solidifying Asian Paints position as a trailblazer in redefining luxury furnishings is its 2023 Soft Décor collection.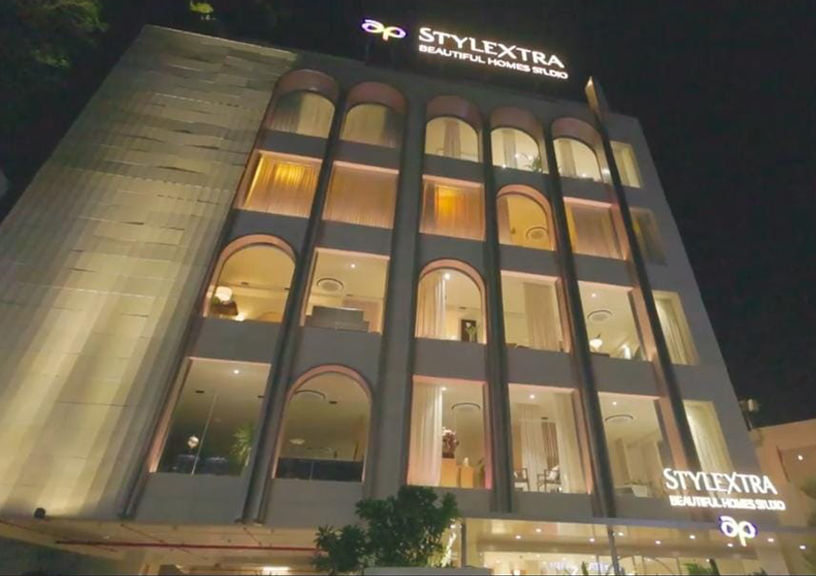 The new collection comprising fabrics, wallpapers, bedding, rugs and more is dedicated to enhancing the customer experience and taking it to the next level. The new Beautiful Homes Studio in Chennai and Soft Décor 2023 collection reflects the growth story of the brand and makes Asian Paints an integrated player in the home decor vertical.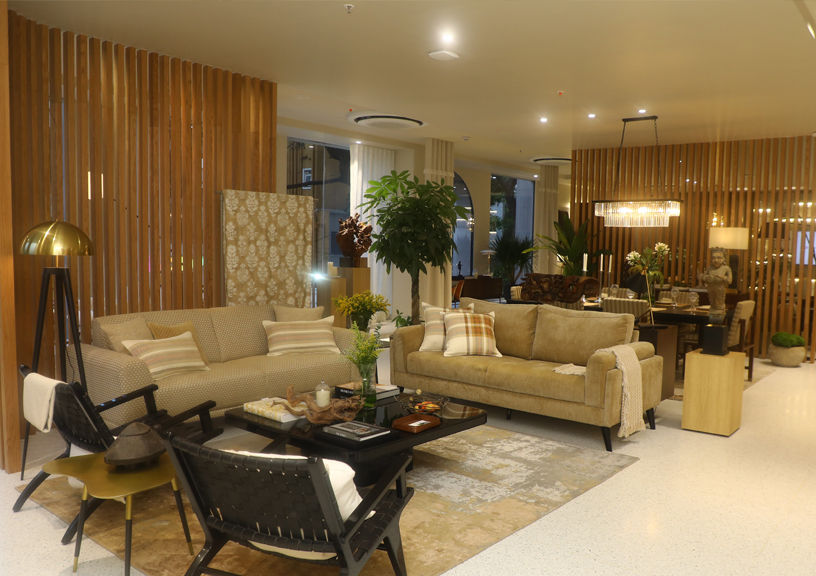 Beautiful Homes Studio
The Beautiful Homes Studio stands as a milestone in Asian Paints' retail journey with an aim to revolutionize luxury furniture and furnishings shopping in India. The studio offers incredible and unique furniture, lighting and furnishings with myriad customisation possibilities. Every product is thoughtfully designed to offer functionality and enhance the home's aesthetics. As a result, each masterpiece tells a compelling story that sparks conversations.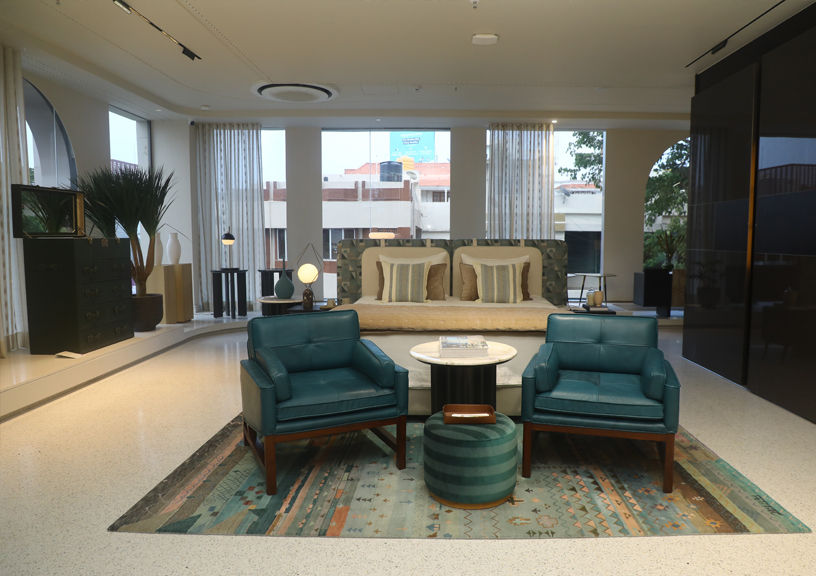 The luxury furniture pieces are made from top-notch materials that are durable and feature the finest European wood, Italian leather and high-quality European finishes. These products bring the vision of a dream home to life. The studio also reveals exciting collaborations with European luxury brands for creating beautiful wallpapers. A premium collection of blinds has also been launched at the studio by Asian Paints.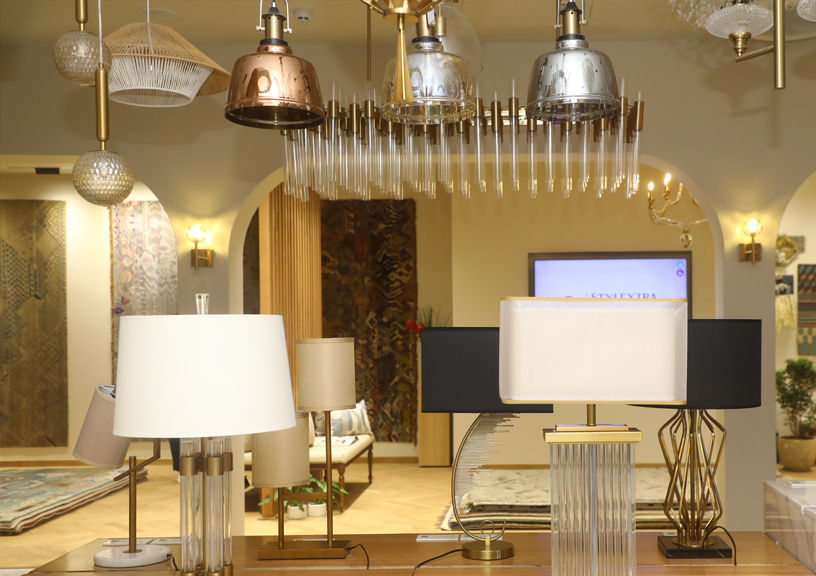 The Studio offers world class experience to discerning customer by subtly using technology to elevate the selection process. This, along with thoughtful hospitality, makes the Studio an apt place to bring your dream home come alive.
The 17,000 sq ft Beautiful Homes studio in Chennai sprawls across six levels, including a ground floor and a café on the terrace. The design celebrates a luxurious material palette of fluted sandstone, terrazzo and quartz. The showroom pays homage to the local design vocabulary while maintaining a contemporary demeanour. Along with the Soft Décor 2023 collection, the products on display offer an exclusive yet diverse portfolio of furniture pieces for eye-catching home interiors. Every piece by Asian Paints contributes to aesthetics aligned with functionality yet visually distinct.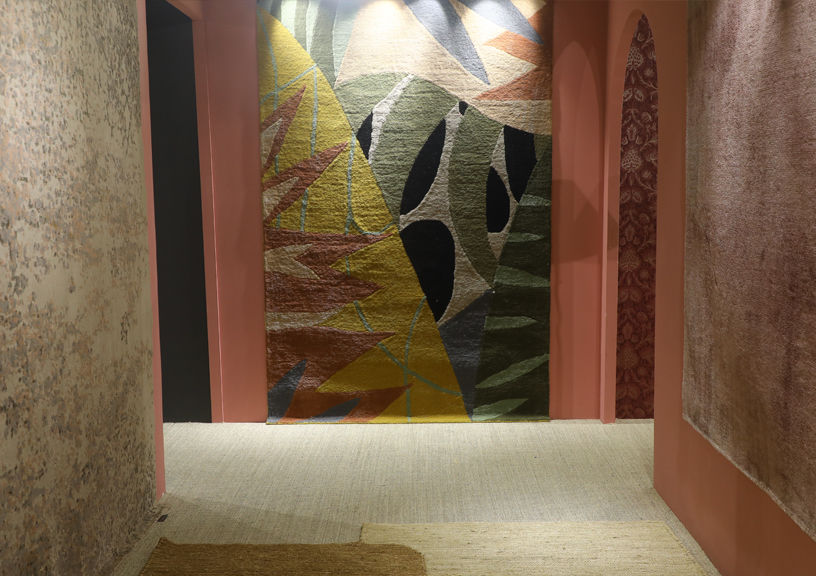 2023 Soft Décor Collection Launch
The 2023 Décor Collections range represents an essence of luxury, encompassing a wide selection of exquisite fabrics, wallpapers, bedding, and rugs. Asian Paints has curated a collaboration with highly coveted Indian and International brands across various typologies, ensuring a sensorial experience that seamlessly blends opulence with uncompromising comfort.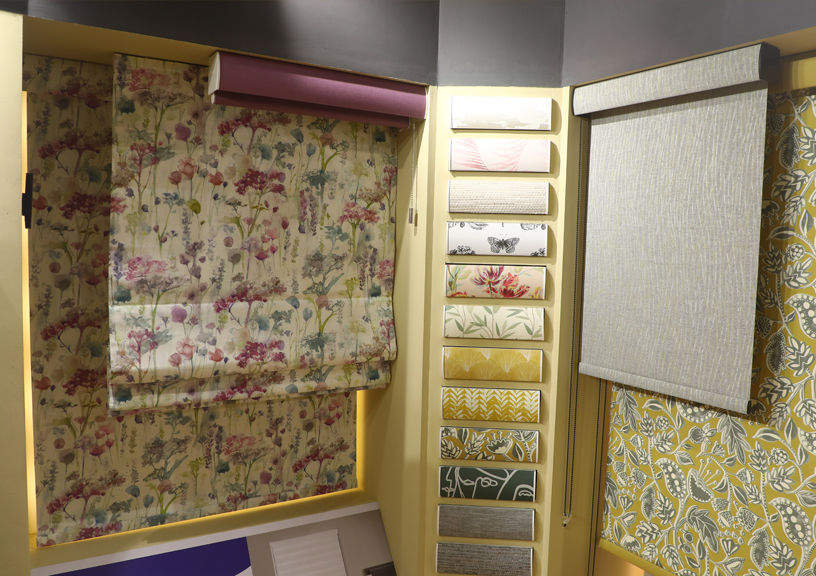 The brand's soft décor journey began in 2021 in collaboration with furnishing retailers. With four distinguished brands – Sabyasachi for Nilaya, The Pure Concept for Nilaya, PURE–Royale, and Ador – 250 active collections and an extensive portfolio of nearly 10,000 SKUs, Asian Paints has firmly positioned itself as one of the foremost leaders in furnishing fabrics. The new 2023 Décor collection builds upon this legacy, introducing a range of fabrics, wallpapers, bedding, rugs, and innovative category launches. Discerning connoisseurs will discover an array of décor products, showcasing captivating new collections that embody the essence of luxury.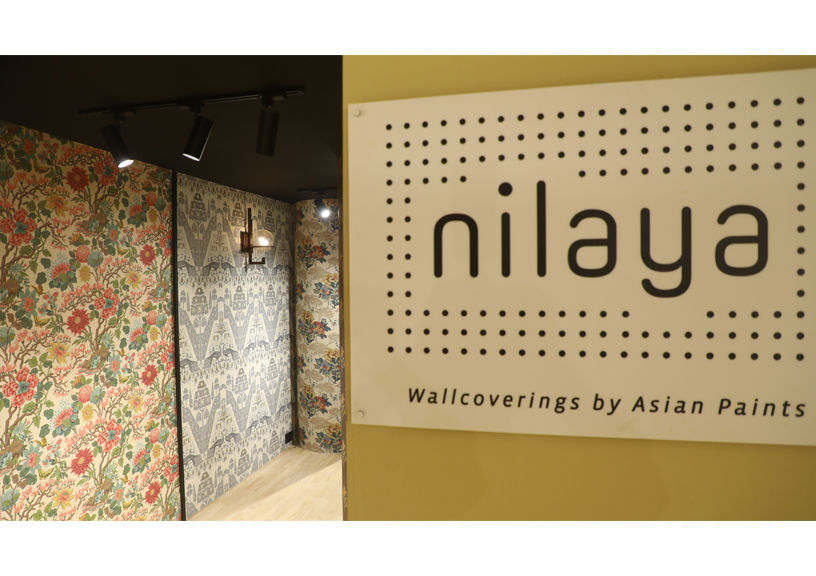 The grand unveiling of the 2023 Décor Collections took place at an exquisite ensemble exhibition in Chennai at Taj Coromandel, where the display spanned across 10,000 sqft. This one-of-a-kind exhibit captivated not only the furnishing and decor channel partners but leading Interior Designers and Architects as well.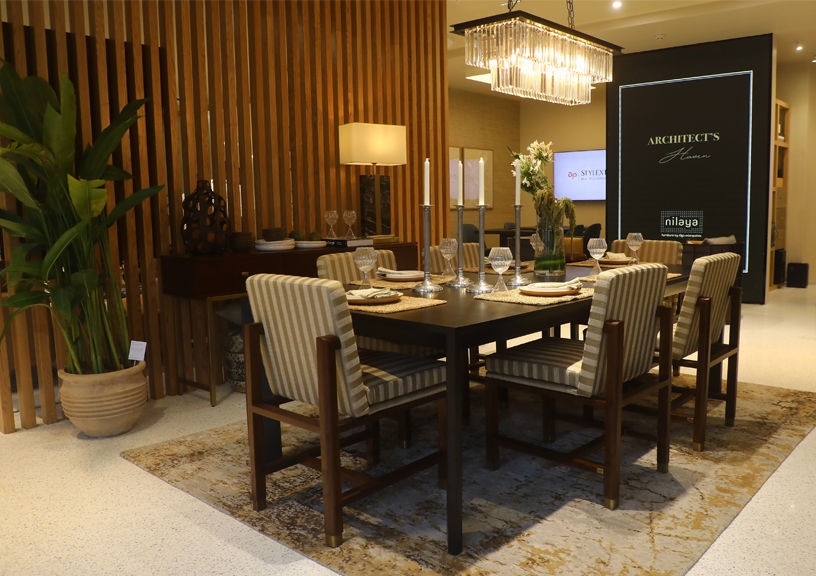 "Our first Beautiful Homes Studio in Chennai will take our brands' retail offerings into a completely novel dimension of luxury categories and store styling. It enables a seamless fusion of digital innovation and visual delight to foster meaningful customer engagement, disrupting the landscape of home décor retailing in India and creating a paradigm shift towards ultra-luxe experience in decor retail. Stepping beyond the expected, our Soft Décor Collection 2023 this year aces the minimalist luxury aesthetic, offering bespoke colour palettes and exclusive products in collaboration with leading names in the home decor industry. The 2023 collection displayed across 10000 square ft. includes individual exhibit zones for Ador, Pure-Royale, Wallpapers, Sabyasachi, Bedding, Rugs: showcasing a world of ideas to up the glam quotient of your sanctuary. We planned both our premium launches around World Interiors Day on 27th May and embraced the theme of design and beauty into every facet of both the set-ups." says Amit Syngle, MD & CEO of Asian Paints.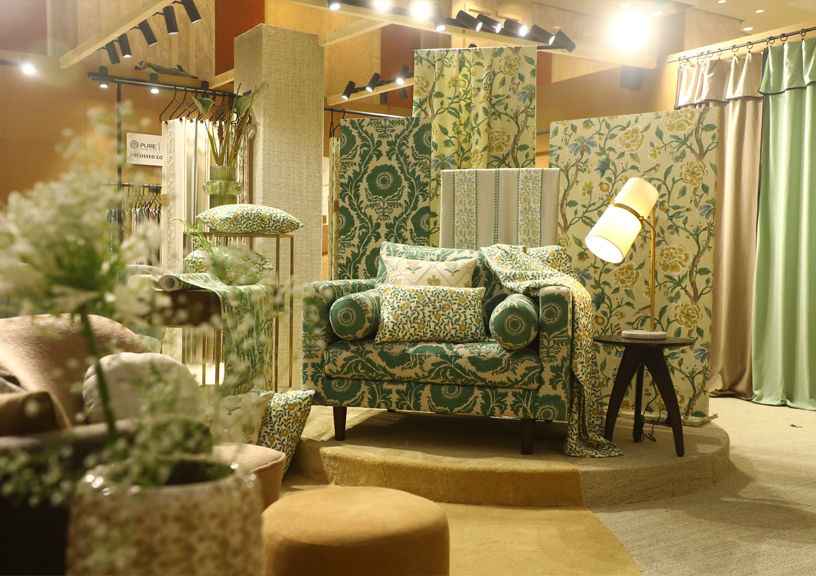 The new launch introduces an impressive line-up of 58 new collections in furnishings fabric across Ador, PURE-Royale & Nilaya. Ador features 36+ new books across varied segments including sheers, self-textured plain draperies, leatherettes and more. PURE-Royale showcases over 15 new books across innovative velvets, high-end embroidery, linen plains, and other exquisite options. Meanwhile Pure Concept for Nilaya unveils a luxurious ensemble of 5+ books for the winter of 2023. Adding to the excitement is a ground-breaking category in fabric coatings named SmartCare NanoProtek, a nanotechnology-based coating for water & stain repellency. Asian Paints has also offered exclusive collaborations for wallpapers with sought-after international brands such as the Sanderson Design Group, GPJ & Baker, 1838 and more.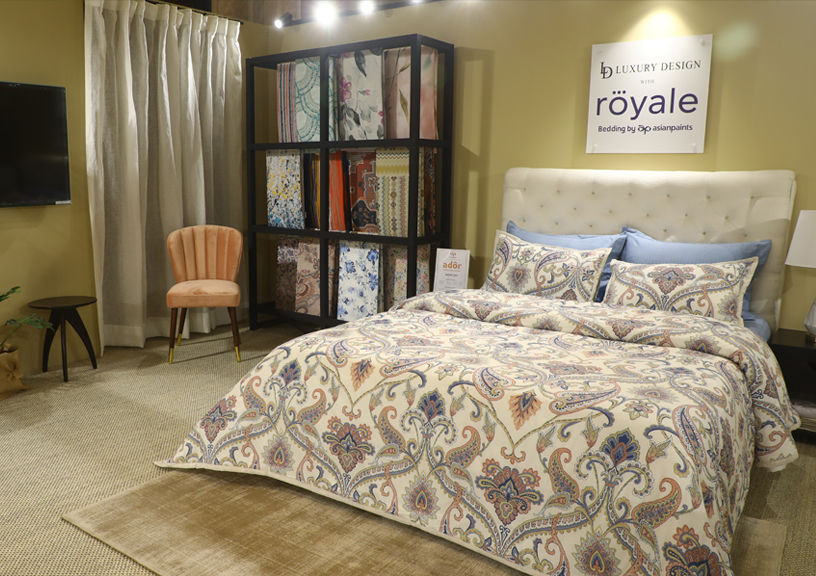 The Décor 2023 collection includes an opulent collection of bedsheets and bedding sets, designed to elevate the essence of luxury. Amongst these offerings, Asian Paints introduces a limited-edition Wedding/Bridal Gifting range, specially curated for the 2023 wedding season. Building upon its exclusive collaboration with Jaipur Rugs, Asian Paints unveils a range of premium Nilaya collections, featuring a diverse range of SKUs. This includes entries into new segments, such as Hand Knotted, Jute, and Hand Loom rugs, available in key large format sizes, further enhancing the grandeur of the collection. The collection also marks Asian Paints' entry into the world of blinds with Royale Window Coverings. This includes over 600 designs in window blinds, shades and shutters that will redefine the aesthetics of any space. This offering will go live by September 2023.