Esteemed as one of the largest manufacturers of Polycarbonate & Acrylic sheets on the continent of Asia, Tilara Polyplast Pvt. Ltd. scripts an indelible legacy of excellence within its state-of-the-art manufacturing facilities sprawling across an expansive 275,000 square feet, equipped with cutting-edge extrusion machines and advanced processing control technology. This enables the creation of high-quality extruded plastic sheets renowned for their unmatched finesse.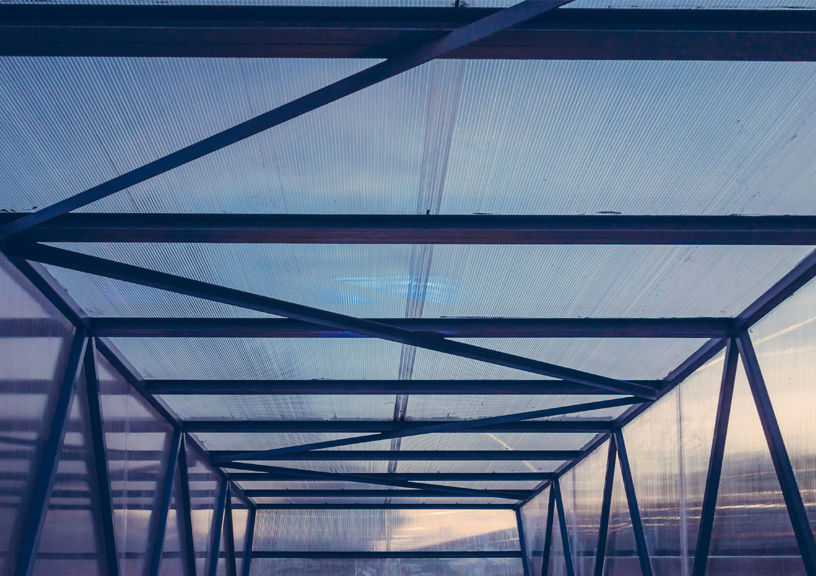 As a government recognised star export house, the company's global reach is unparalleled, securing its place as a shining star on the international stage by not only conquering domestic markets but also exporting its products to over 25 countries. A Multifarious Array of Excellence Tilara Polyplast takes pride in its enviable range of products,
including Polycarbonate Solid Sheets, Polycarbonate Multiwall Sheets, Acrylic Sheets, and General-Purpose Polystyrene Sheets (GPPS), along with the expertise to craft special profiles for polycarbonate sheets and provide
installation services. Following are some of the unique features of Tilara's Polycarbonate products:
250 times stronger than glass
Environment friendly (100% Recyclable)
Easy to handle, carry and install
Good sound insulation at higher thickness
2UV co-extruded protection
10 years conditional warranty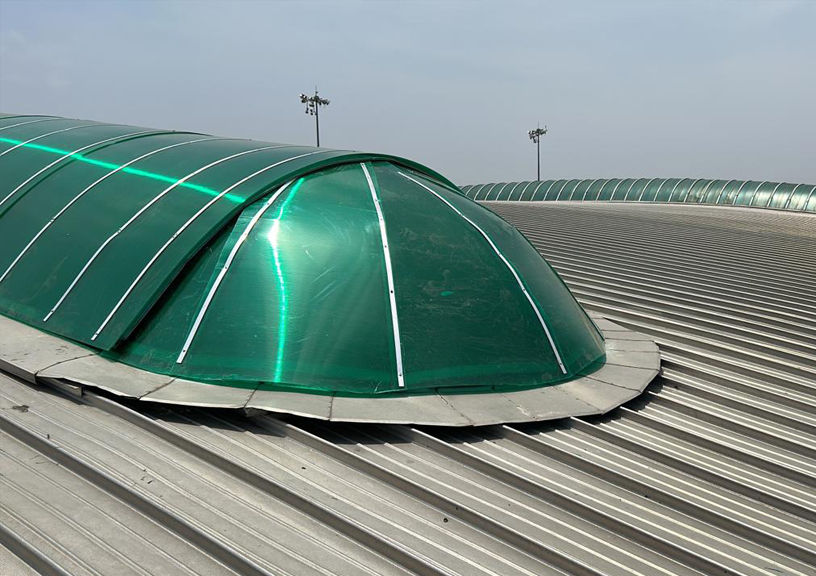 1. Polycarbonate Solid Sheets: These sheets are a testament to resilience and impact resistance, finding their way into a multitude of applications where high-impact resistance is required, such as:
Skylights & sidelights
Security glazing
Machine guards Daylight panels
Walkways
Sound Barriers
2. Polycarbonate Multiwall Sheets: Embodying lightness and exceptional thermal insulation, these sheets have become the go-to choice for projects embracing eco-consciousness, such as:
Greenhouses
Architectural roofing & glazing
Office partitions
3. Acrylic Sheets: Highly valued for their versatility, ease of handling, and fabrication, acrylic sheets add a touch
of elegance to spaces where visibility is paramount.
Ceiling
Partition & wall decoration
Kitchens & cabinets
Signage & advertising
Shower doors
4. General-Purpose Polystyrene Sheets (GPPS): A reliable ally across industries, commerce, and homes, GPPS sheets open up a world of possibilities for bespoke needs. Whether utilised for packaging, signage, displays, or as insulation material, their dependable properties showcase their versatility.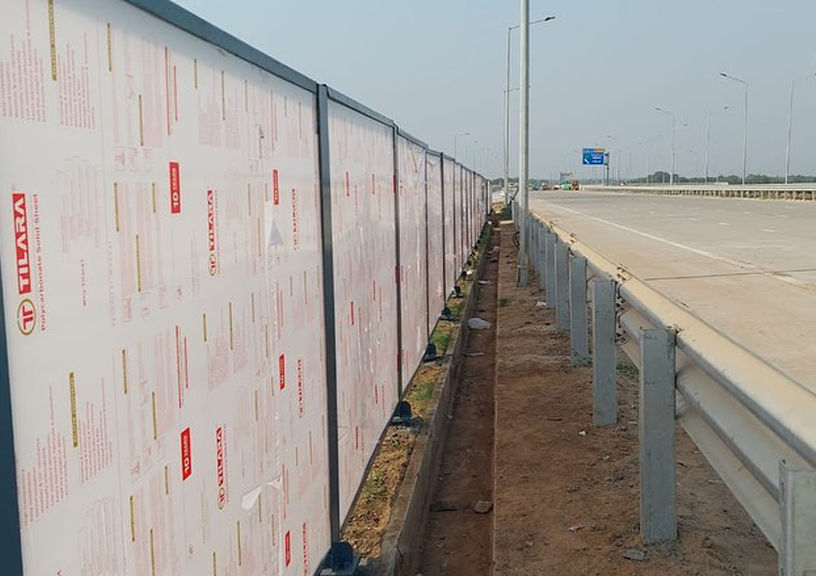 Championing Environmental Balance
In a world grappling with pressing environmental challenges, Tilara Polyplast Pvt. Ltd. emerges as a beacon of hope,
paving the way for energy-efficient and sustainable solutions. Their unwavering commitment to innovation drives progress in industrial, commercial, and residential applications, significantly reducing energy consumption and carbon footprints. By creating products that embody sustainability, Tilara Polyplast endeavors to foster a harmonious coexistence between human aspirations and the well-being of the environment.
A Trusted Global Presence
With a legacy spanning two decades, Tilara Polyplast garners the trust of architects, engineers, contractors, fabricators, and builders worldwide. The company's materials stand as silent sentinels, enduring the test of time, gracing grand architectural projects and intricate design elements with brilliance. Adhering to stringent quality standards, Tilara Polyplast ensures that its products not only meet but surpass customer expectations, reflecting its commitment to delivering excellence on a global scale.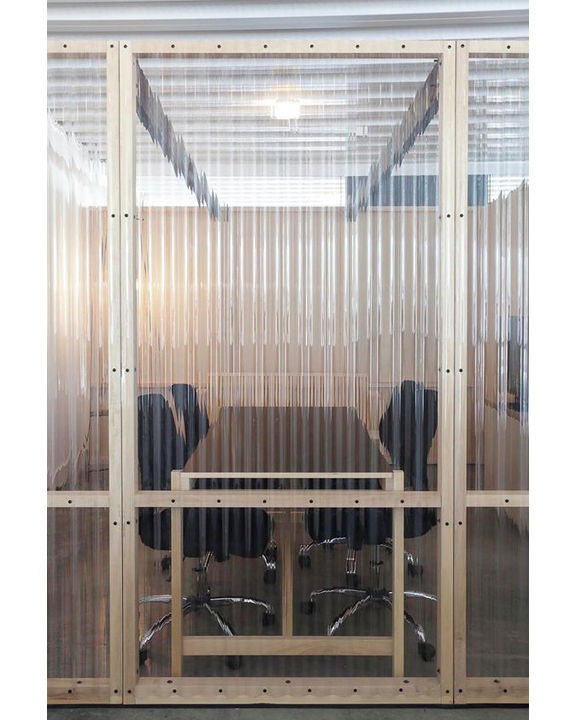 Awards and Accolades:
Testimony to Excellence
Tilara Polyplast's contributions earn them recognition as a Government recognized star export house. The company's dedication to perfection and customer satisfaction is further acknowledged as they are bestowed with the coveted "Best Polyplast Product Manufacturer & Exporter" award by the esteemed Quality Mark Awards in 2023. These accolades serve as resounding testaments to their unwavering pursuit of excellence and their unyielding focus
on being leaders in their field.
Creating Harmonious Urban Spaces
Beyond mere commerce, Tilara Polyplast embarks on a journey of sustainable urban development. Collaborating with visionary architects and city planners, the company infuses public spaces with vibrant eco-consciousness, empowering communities to flourish. From transforming ordinary city spaces into enchanting landscapes to constructing energy-efficient buildings that blend seamlessly into their surroundings, Tilara Polyplast's contributions create a positive impact on the urban landscape.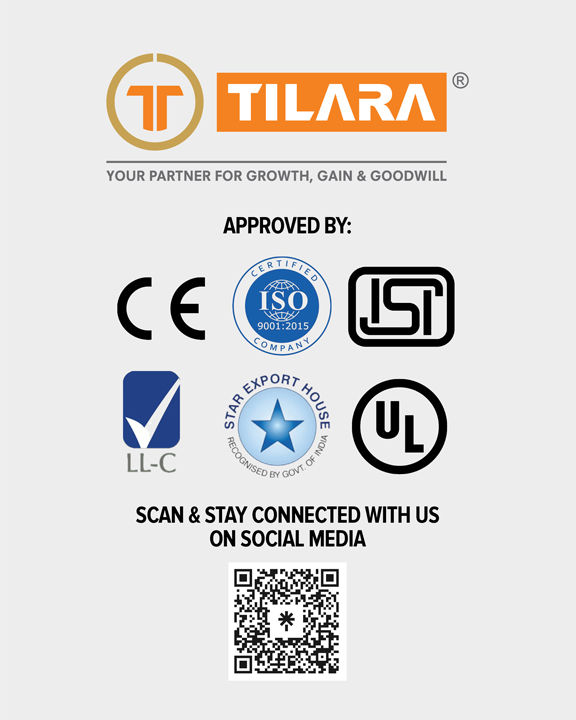 A Vision for Tomorrow
Tilara Polyplast's aspirations extend beyond geographical boundaries. As an international partner for growth, gain, and goodwill, the company envisions expanding its horizons into new territories while maintaining its unwavering commitment to sustainable practices. The vision is to foster a seamless coalescence between human aspirations and ecological well-being, making a profound difference on a global scale.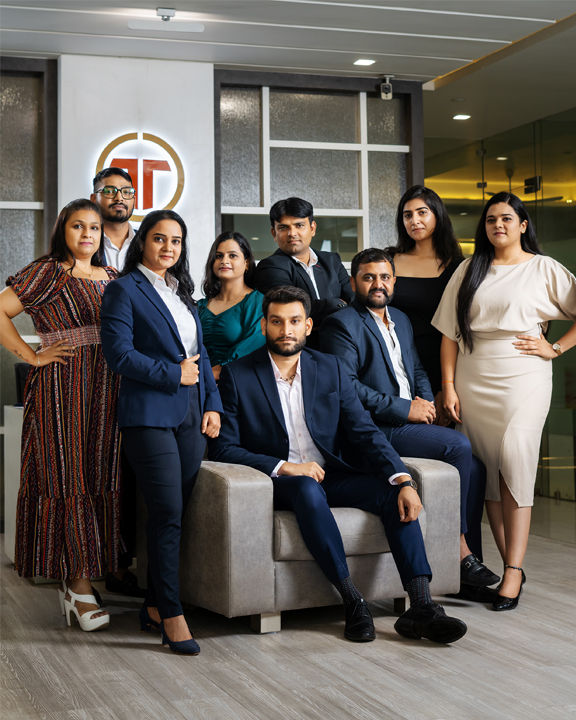 For comprehensive information and an exploration of their illustrious product range, visit www.tilarapolyplast.com or reach out on contact no: +91-93167-52377