Amayah by Aranayam transcends ordinary experiences by integrating luxury with sustainable principles
Aranayam in Sanskrit literally translates to "a forest". Living up to its name, Aranayam is really an expression of that innate human desire to be connected to the nature while being around the loved ones, one step closer in pursuit of happiness. Aranayam, with its 1st project – Amayah, truly transcends ordinary experiences, whisking you away to a realm where serene tranquility harmoniously intertwines with lavish indulgence.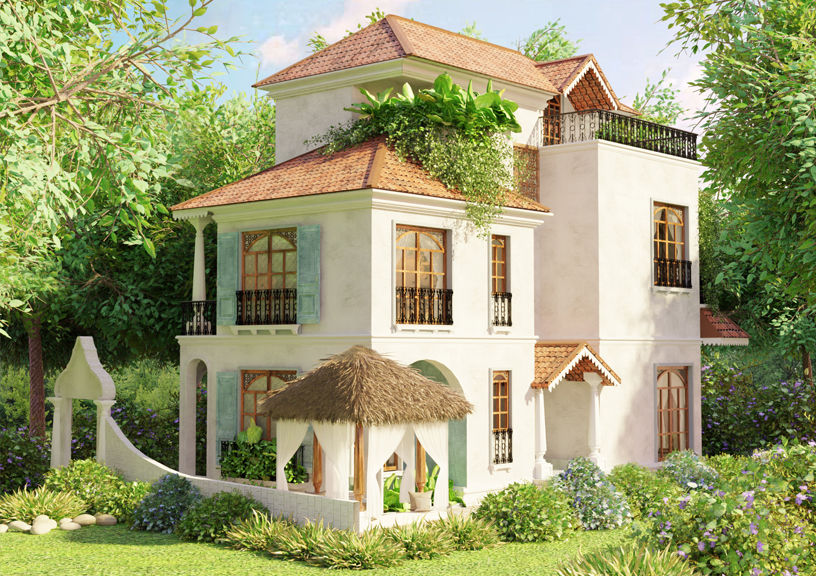 Situated in the heart of Goa, Amayah Villas spell opulence, indulgence and serenity all at the same time. Amayah Villas are bespoke living spaces located in the tiniest yet serenest part of Goa – Assagao – famous for its tranquility and uber chic environs and host to the most premium residential developments in Goa. The Assagao address itself evokes pride of ownership as you are surrounded by an unparalleled and an enviable mix of uber luxury residential, trendy eateries and boutique stores.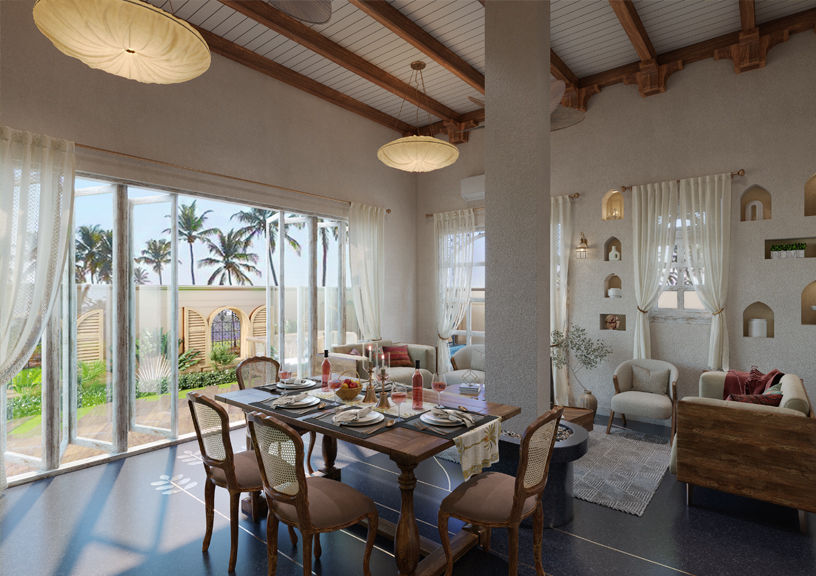 One walks across the hardwood dining table, gently guided by the dulled golden brass branches shimmering on the floor imitating the shadows at dusk from the swaying trees outside. Zealous muffled voices from the pool deck invite the opening of the large windows letting the tropical air to cool the otherwise balmy Goan evening. It is sunset at Amayah. Time to wind down on one of the intricate upholstered seats under the golden glowing wood corbel-ed canopy ceiling of the living room as a spectator of the family celebrating life.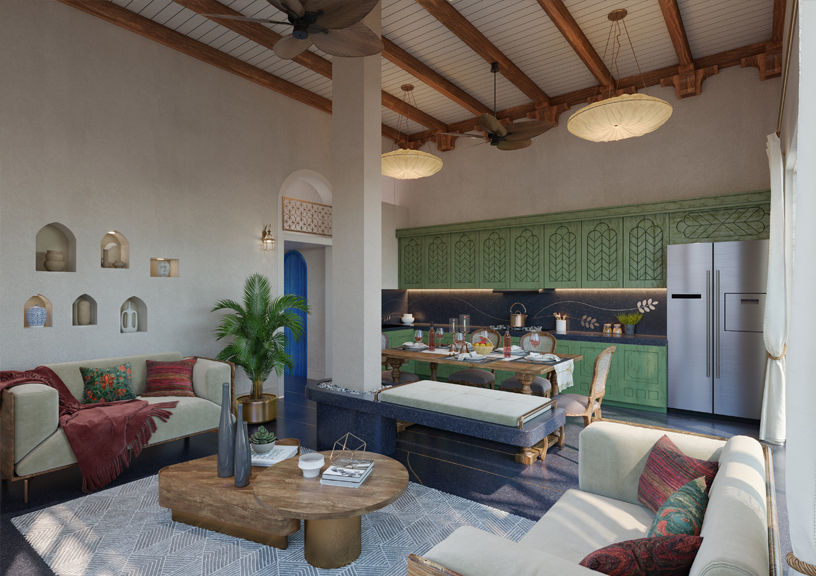 Sublime opulence, supreme luxury and conscious sustainable living are formed by the humble material palette of stone, hardwood, crafted terrazzo and meticulously plastered lime. The mood is further enhanced by defining intricate patterns in stone, gentle moulding of the lime plaster and use of dulled brass along the large expanses of floor.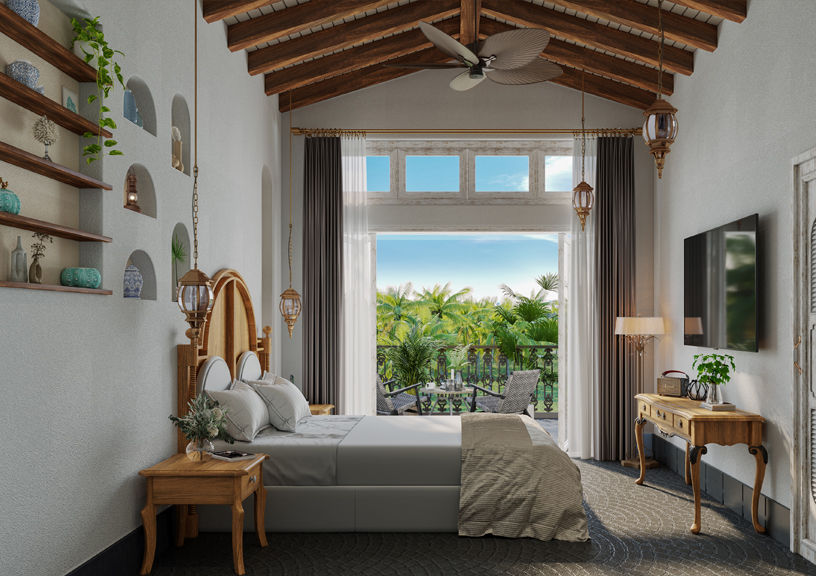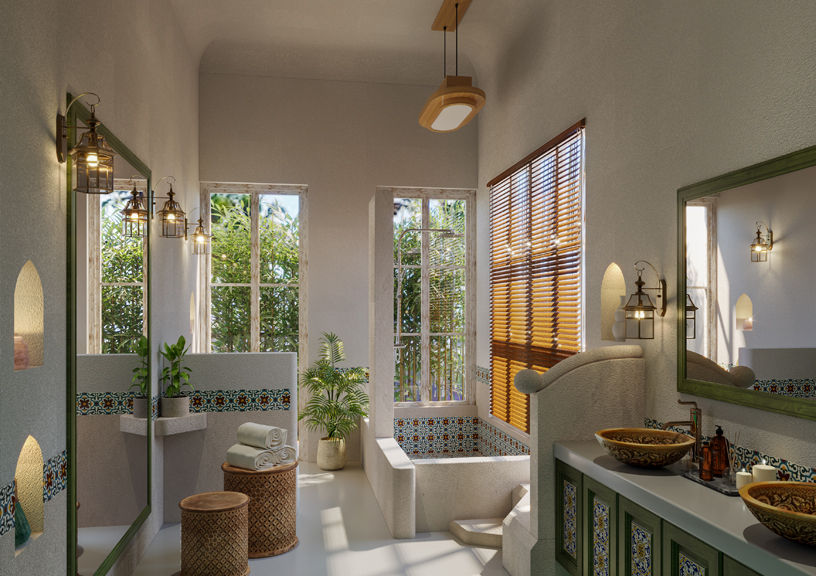 One enters the bedrooms through recycled doors revived from the past, laid out with well cushioned high on comfort furniture and lined with distressed finish cabinetry. Attached en-suites are speckled with brass fittings along the monotonous terrazzo backdrops. Seamless flow of spaces, vantages to the paddies beyond, refined aesthetics, modest yet exquisite finishes form an enriched living experience at Amayah.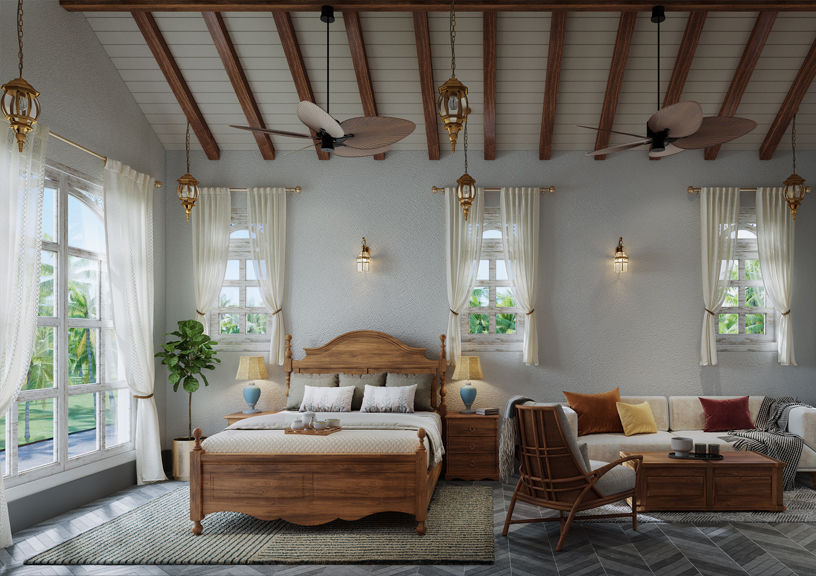 Aranayam encapsulates everything that is lacking in our fast-paced modern lives. It successfully balances our deepest desires for material abundance along with profound serenity. It offers a sanctuary of soulful tranquility, a personal haven where even time pauses, and follows your pace and rhythm. Each limited-edition residence at Aranayam is a testament to unmatched extravagance, artistic ingenuity, and a living expression of harmonious spaces. By seamlessly integrating luxury with sustainable principles at its core, Aranayam has set itself apart and is poised to establish a new standard of living for the discerning few.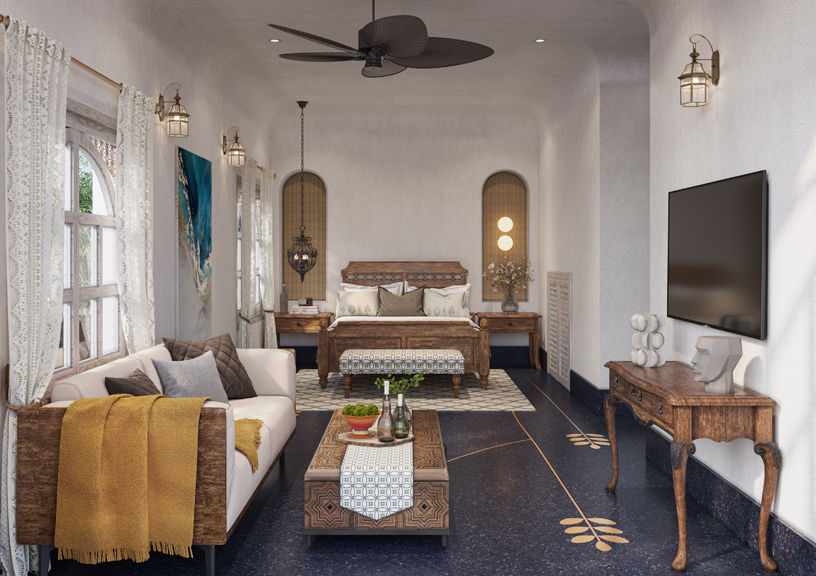 Fact File
Name of the project: Amayah by Aranayam
Firm Name: Oikos Ventures Pvt Ltd
Design Team and Designation: Ishanee Ray – Design Lead, Shivani Khanna & Debaditya Goswami – Design Consultants
Website: www.aranayam.com
Location of the project: Assagao, Goa
Area (Sq.mtr): 2700 Sq mtrs
Photo courtesy: NA