Foam Home joins hands with UK based Architectural & Interior Design Firm Lewis & Hickey to relaunch its experiential store in Mumbai
Foam Home, India's leading mattress innovator, has been revolutionising the sleep experience for over four decades. Founded by the Bhanpurawala brothers in the 1970s, the brand started as a local mattress refurbisher and quickly became an expert in manufacturing and launching innovative sleep technologies. Today, under the leadership of the second generation, Foam Home combines functional design and technological innovation to create seamless sleep experiences. In their latest outing, they collaborated with the renowned UK Based Architectural & Interior Design Firm Lewis & Hickey to transform their Mumbai's Tardeo store and reinvent new experiences for the legendary brand and its customers.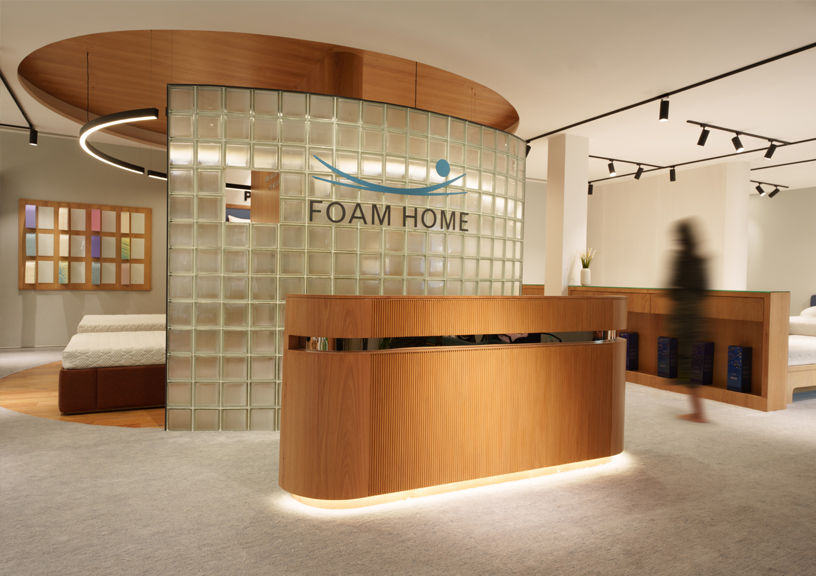 After the modern revamp, the Foam Home store adorns a contemporary layout that merges the brand's passion for innovation and quality with the exceptional design sensibilities of the award-winning firm. While the brand is known for its exceptional products and service, this relaunched store promises a one-of-a-kind immersive experience that goes beyond traditional mattress shopping.   
A wide range of mattresses encapsulates the store—High-Density Foam, Memory Foam, Latex, and more, but what makes the range path-breaking and unique is Foam Home's unique and new-age method of making mattresses called Ergoshell technology. The Ergoshell construction bears no resemblance to the traditional sandwich construction. The Ergoshell design is the only design that provides the body with differentiated support throughout the body. No wonder it has achieved over 14 global patents. Manufactured at Foam Home's own state-of-the art facility, the Ergoshell range has received worldwide recognition.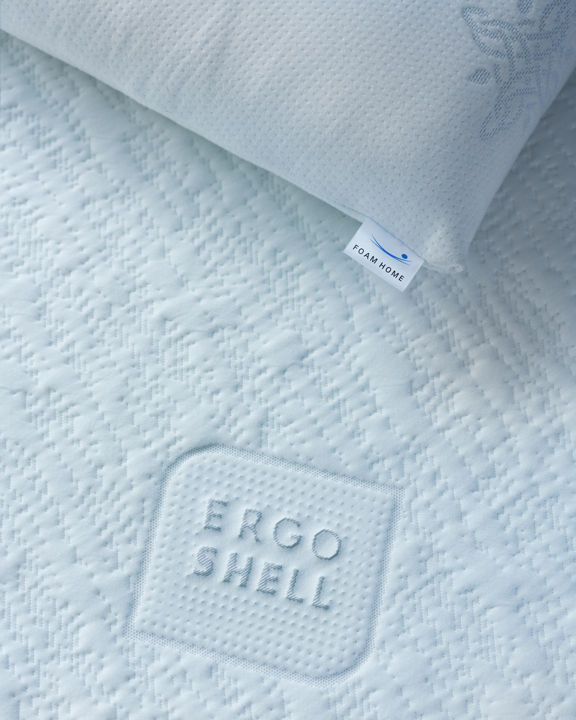 To make the perfect selection, customers will have the unique opportunity to indulge in luxury bed sets meticulously laid out for them to experience firsthand the comfort and quality of Foam Home's extensive range of mattresses. The store's innovative approach allows customers to lie down, relax, and truly understand the individual comfort levels offered by each mattress.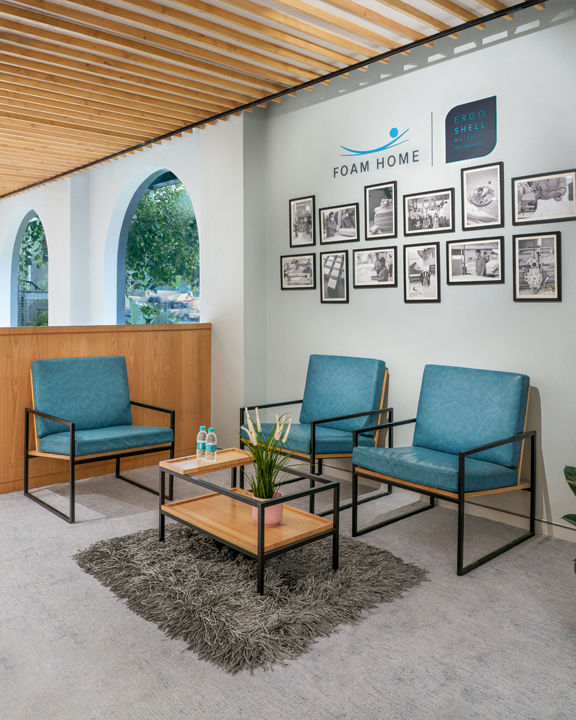 The expert staff at the store provides personalised consultations, guiding customers toward selecting the ideal mattress that perfectly aligns with their unique requirements.  
"At Foam Home, we hold strong values on creating an unforgettable experience. Being in the mattress industry, this is especially important for us, as every single person has a unique preference when it comes to having a great and comfortable sleep. While we did have our store design focused on catering to this experience, we thought it was time to reinvent how customers were interacting with the space and our products. The idea behind  the store revamp was to match experiences that compliment our new age Mattress range. We wanted to add drama to the customer journey, and change the pace and key focal points, and who better than the experts at Lewis & Hickey to carry that out for us. Since we've been a legacy brand, the design work had to strike a perfect balance between being familiar yet upgraded", shares Ms. Sabina Bhanpurawala – CEO & Marketing Director of Foam Home, India.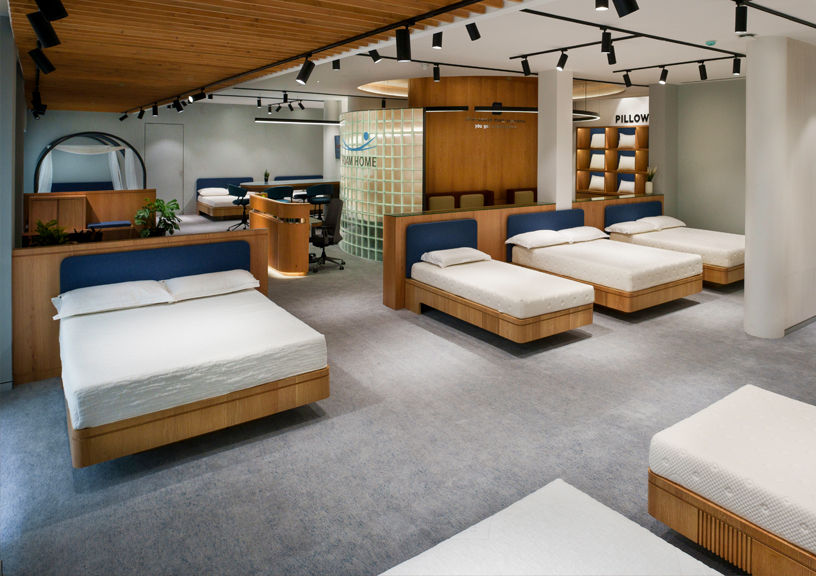 Experiential retail at its best  
Mr. Brijesh Kanabar, Managing Director of Lewis & Hickey's Mumbai Division shares, "Foam Home, is a well-established family business catering to the mattresses segment and approached L&H with their vision to transform into a distinctive and pioneering mattress brand. Looking to expand their market share and outreach, the brief was to create a powerful store design incorporating international retail branding design and meticulous detailing to create a stimulating customer experience. For us at L&H, this project was an exciting one and gave us the opportunity to shape Foam Home's future business through retail design." 
Since its launch, Foam Home has not only been known for its innovative mattress but also for its attention to detail and world customer service. The brand started as a local mattress refurbisher and soon went on to become an industry expert in manufacturing and launching multiple innovations that give you the best and most comfortable sleep. Over the years, it has gained an unmatched reputation not only in India but world over.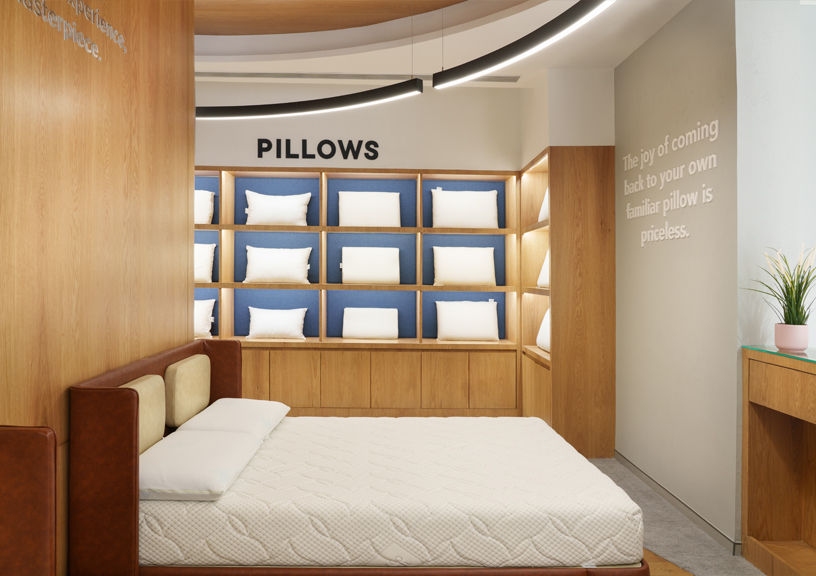 In 2017, Foam Home developed its own unique method for making mattresses, which has earned it 14 global patents and established itself as a dynamic brand offering unique products and sleep solutions. What's even more interesting is that every mattress is meticulously crafted in their state-of-the-art facility in Taloja, Mumbai, which boasts cutting-edge machinery and adheres to world-class European standards, processes, and materials.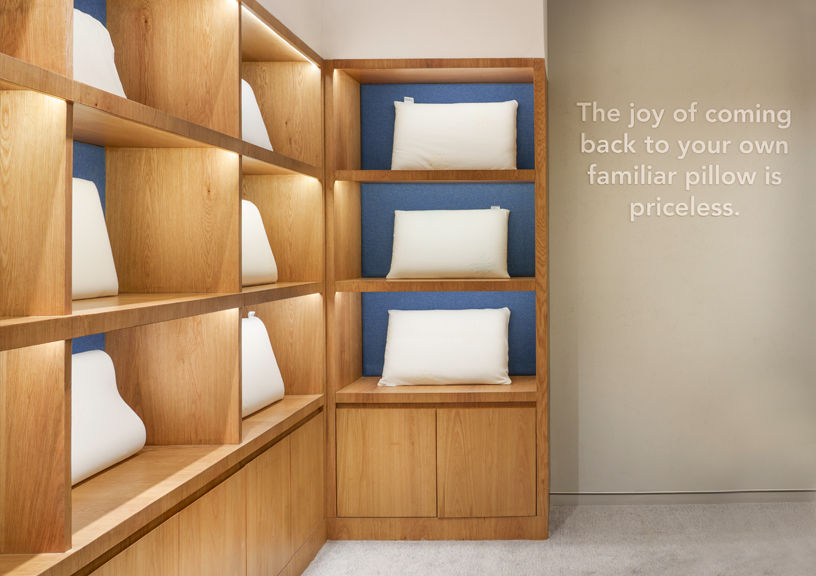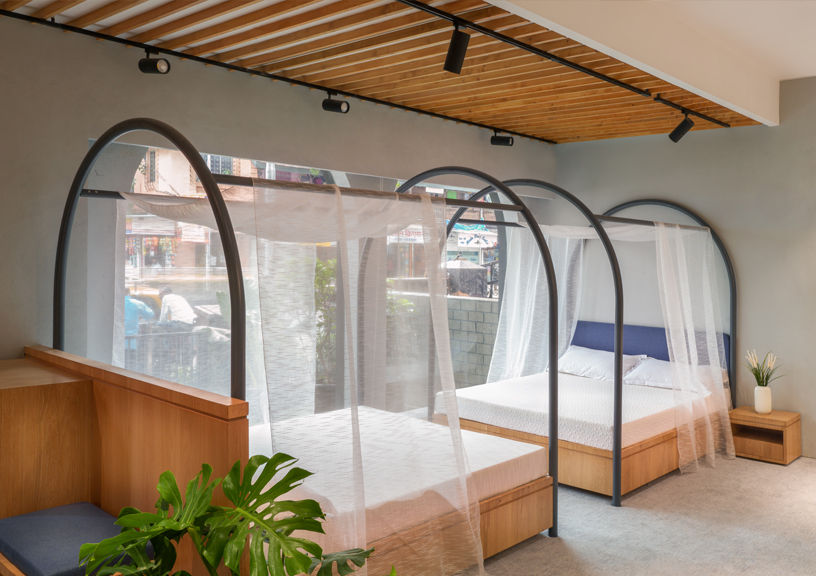 A sustainable approach  
One of the critical and environmentally conscious aspects of the store design was the integration of sustainable lighting solutions. This was smartly incorporated to create innovative and mesmerizing multiple-level lighting effects. By skillfully playing with light and shade, the store enhances the overall aesthetic, drawing attention to the impeccable design quality while simultaneously providing an enticing and immersive sensory experience.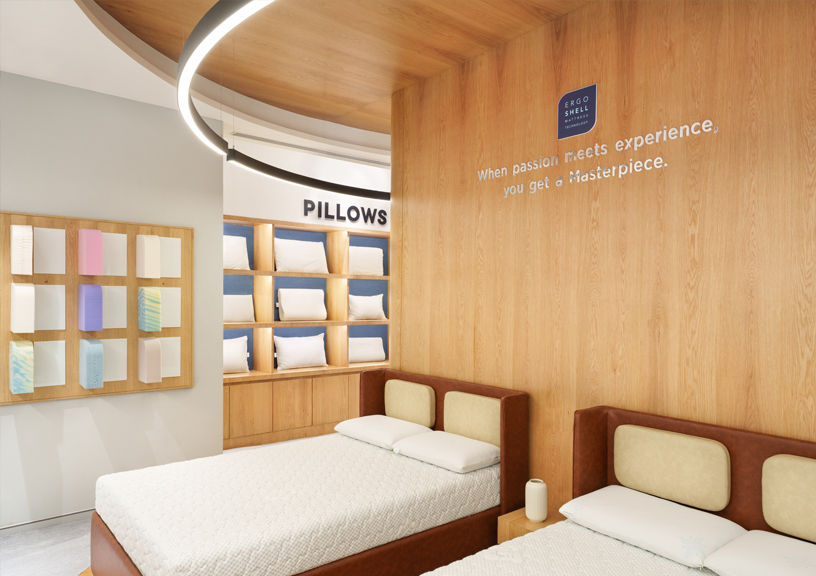 With Foam Home's exceptional product line and Lewis & Hickey's retail design, the new store exemplifies its commitment to delivering unparalleled quality, innovation, and design. Customers can drop in and explore the extensive range of mattresses, immerse themselves in the captivating ambiance, and witness firsthand the brand's dedication to crafting scientifically sophisticated sleep solutions. The new store marks a new chapter in the journey of the brand, and this is the first of many more to come.