One of the biggest rules to break in the interior world is that you need everything to match. When tastefully selected and artfully paired, contrasting prints and patterns break traditional design boundaries and lead to fresh, innovative living spaces. Led by principal architect of AndSpaces Ankita Deshmukh, The Melange Apartment in Pune, Maharashtra is one such abode that doesn't shy away from various interior styles but rather embraces them with open arms.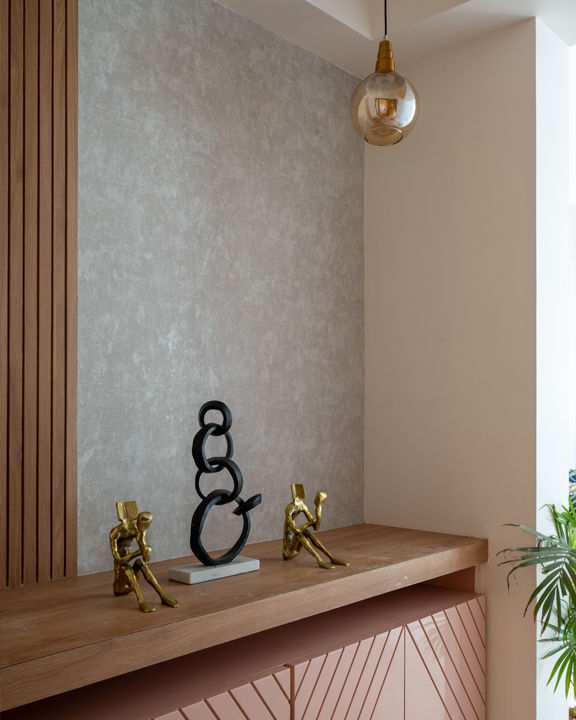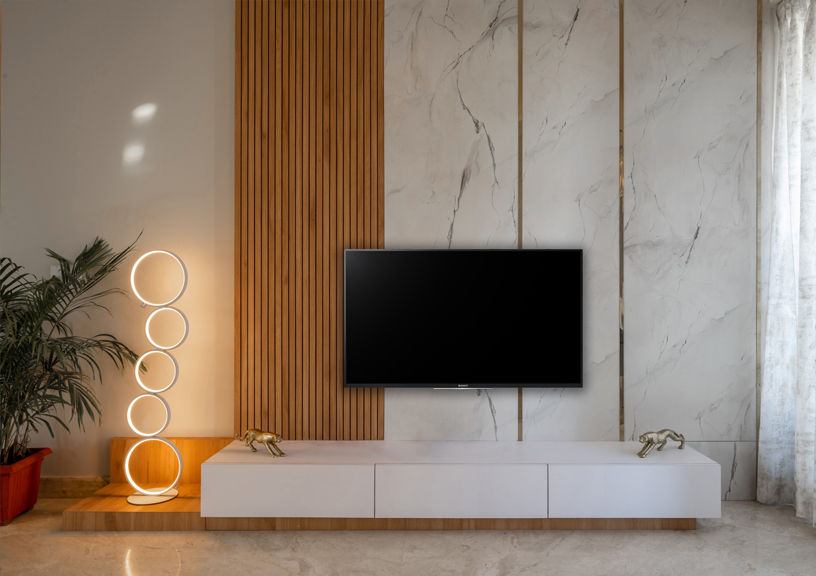 The most impactful spaces are the ones that are inspired by multiple different styles. A hybrid design shakes up conventional style and reshuffles the rule book to mix old with new. This style gives you room for a range of favourites, thus making it the best option for a client wanting varied design styles to make their dream home.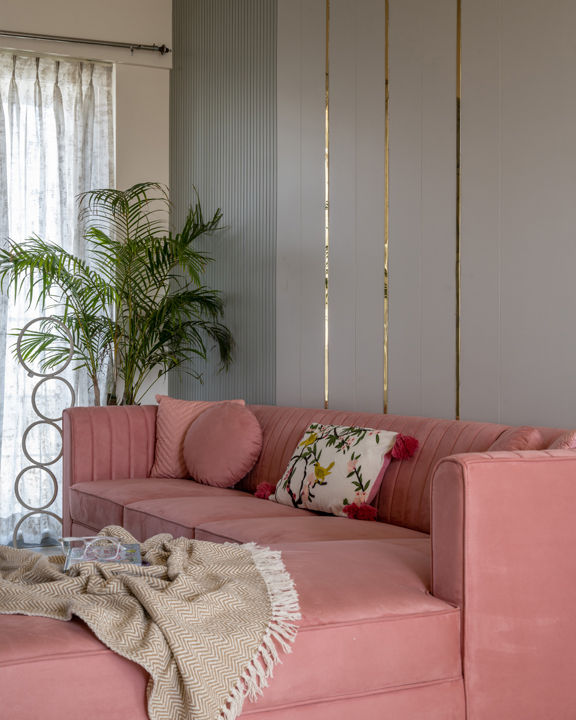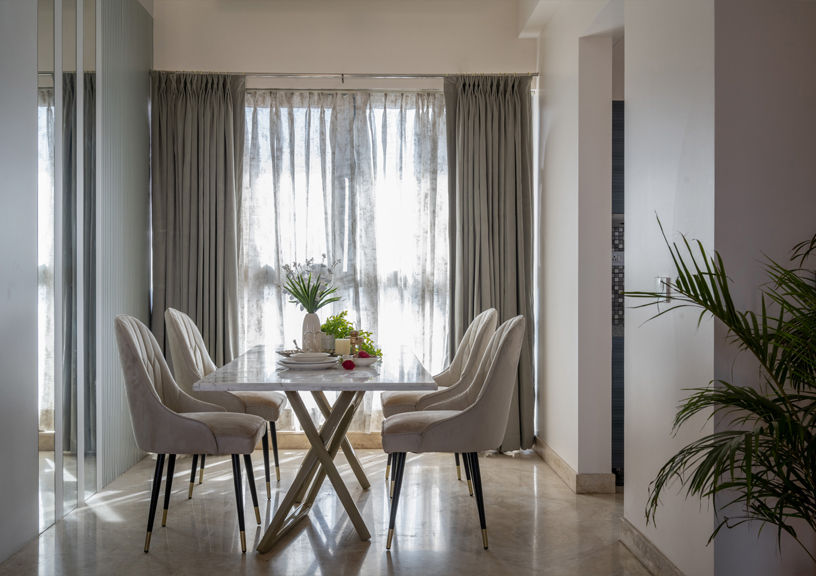 For the living room space, mixing and matching of the shapes, colors, textures and patterns is designed on a neutral backdrop to avoid the illusion of a confused space. The contrasting shades of Rouge pink and royal Beige create a vibrant impact on the space. The chic combination of marble, warm wood and metal marries modern with organic, instilling a welcoming and tranquil ambience within the living room.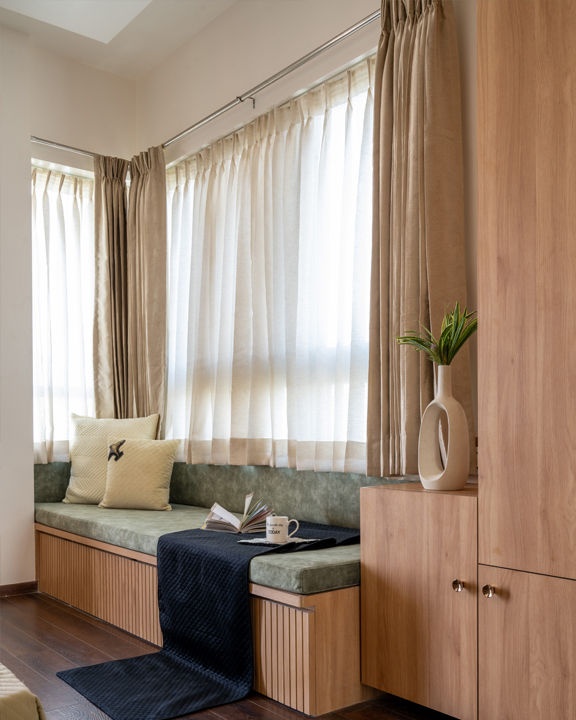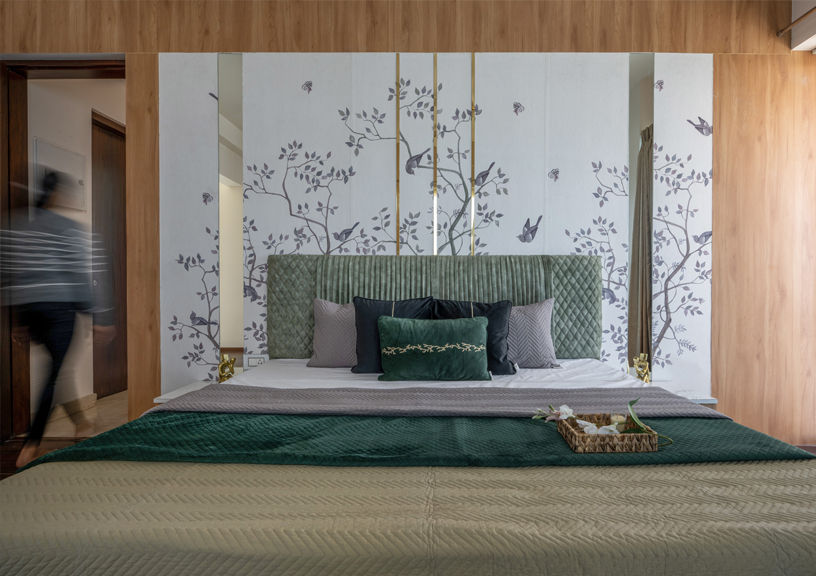 The Master Bedroom emphasizes the elegance of the space by juxtaposing textures with smooth finishes to create a cozy ambience. The Green Velvet elevates the contemporary look of the beautiful wallpaper and the window seating alongside the dressing, gives a creative flair to the bedroom.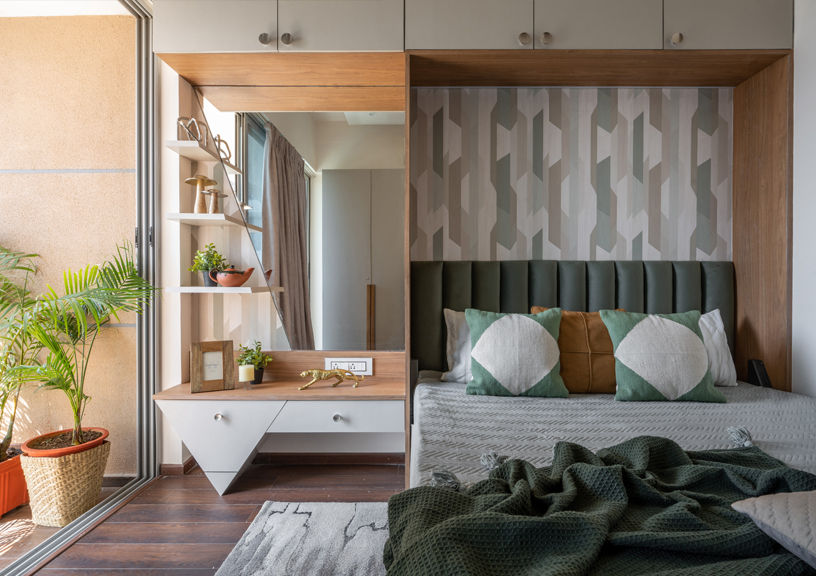 While creating a hybrid design, the kid's bedroom was to have a murphy bed with abundant storage. Following these lines, the space was made homey with a boho style décor consisting of earthy greens and greys with a warm wooden touch.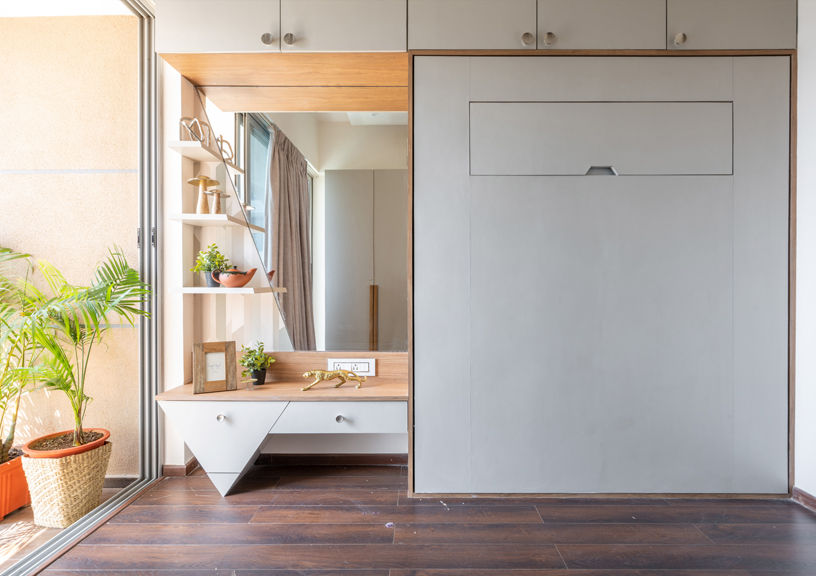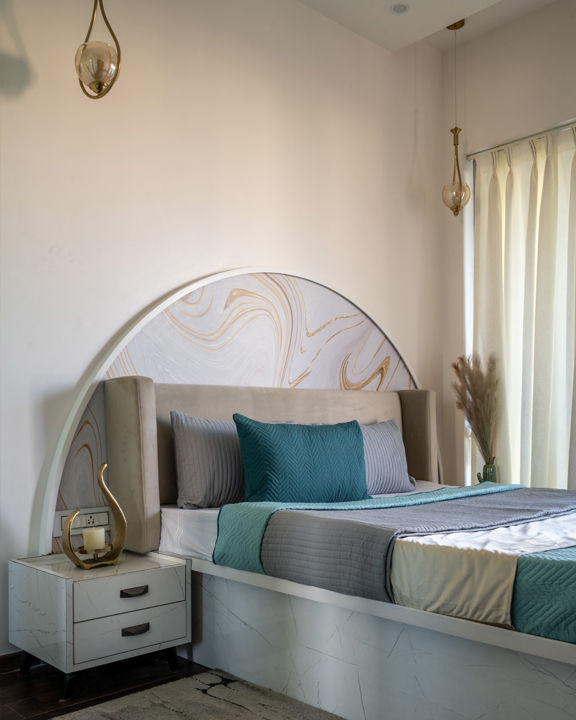 An effortless combination of Minimalistic with contemporary style, is the eclectic mix and match feel of this apartment. The design throughout puts together more than one style in the best ways to customize the client's space to their likes (and dislikes) reflecting their personality. The use of mix and match interior design styles, our idea was to create a pulled-together and absolutely stunning interior!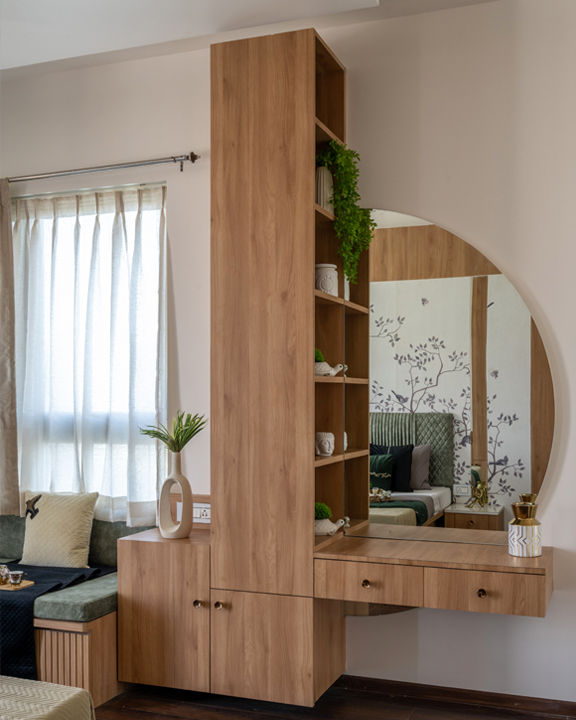 FACT FILE
Name of the project: The Melange Apartment
Design Team and Designation:
Principal Architect-
Ar Ankita Nand Deshmukh
,
Project Manager: Sunil Kirodiwal,
Senior Architect: Athira Nair,
Junior Designer: Saloni Mugdiya
Location of the project:  Amanora Township, Pune
Area (Sq.ft): 1200 Sqft
Stylist: Neha Sanganeria