The Pradhanmantri Sangrhalaya by Sikka Associates Architects stands as a testament to the hands that have shaped the nation
In the heart of India's capital city, a remarkable structure stands tall, embodying the essence of the nation's journey. The Pradhanmantri Sangrahalaya, a museum dedicated to the Prime Ministers of India, goes beyond mere artefacts and historical narratives. It stands as a testament to the hands that have shaped the nation, representing India's rise as a global power. This captivating piece of architecture enthrals visitors with its unique design, seamlessly blending landscape and structure, and embracing the spirit of the nation's ongoing progress. "In fact, our architectural design concept itself became the logo of the museum," informs architect Raman Sikka, Associate Principal, Sikka Associates.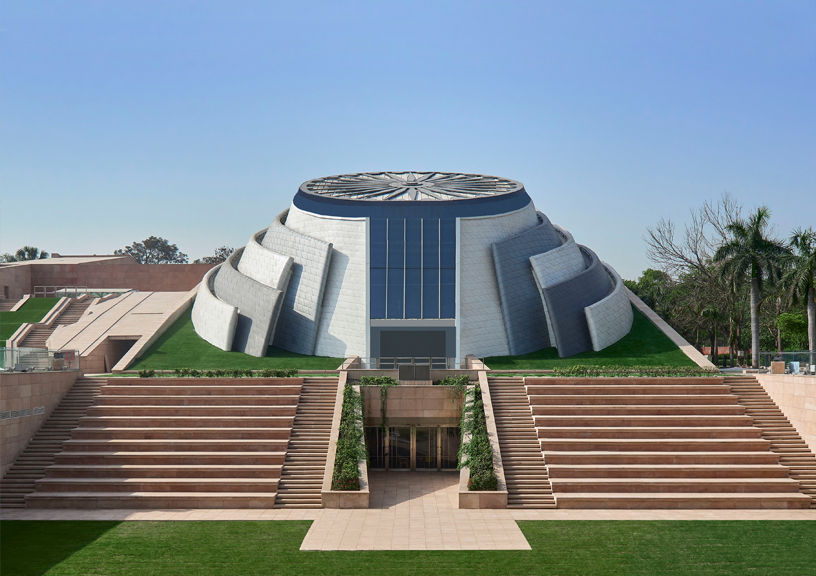 At its core, the museum presents a profound concept – India's leaders moulding a rising form, much like a potter's wheel, symbolising the collective efforts of the people and visionary leaders in shaping a strong nation. The museum pays tribute to an emerging and ever-evolving India, guided by its statesmen over the years.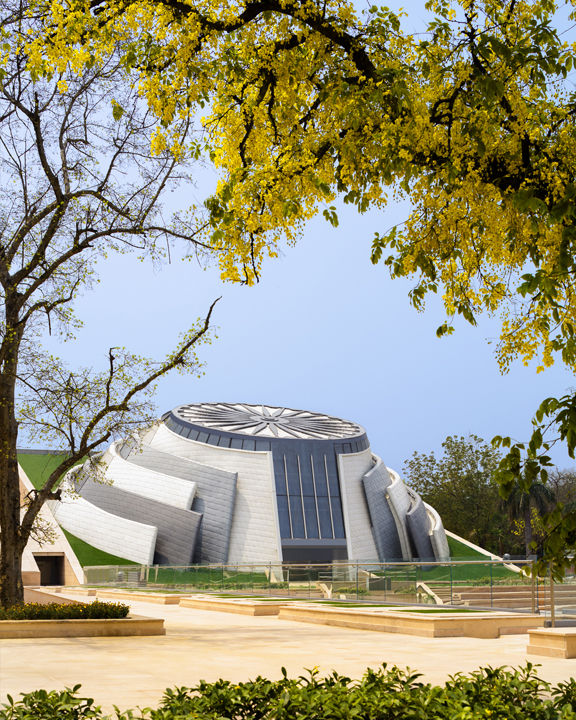 The Pradhanmantri Sangrahalaya artfully combines architectural elements, structural innovation, and landscape design. Overlooking a lush green slope, reminiscent of Lutyens Delhi planning, the museum offers a captivating experience to visitors. As they approach, the play of light and shadow enhances its appeal, creating a mesmerising sight.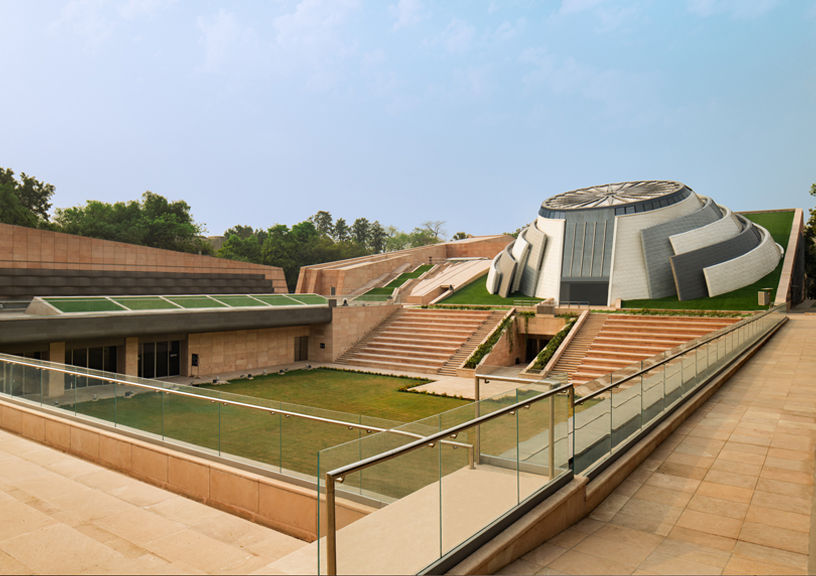 Inspired by the Dharmachakra on the Indian Flag, the museum embodies the spirit of comprehensive development and continuous progress, with the Dharmachakra's 24 spokes symbolising the nation's advancement. The building itself is a powerful and modern statement, capturing the imagination with its distinctive form and enchanting presence. Every aspect of the museum has been meticulously crafted to enhance the visitor's experience and create an atmosphere that inspires awe and introspection.

Beyond its grandeur, the museum incorporates cutting-edge design elements and advanced technologies. A digitally controlled façade lighting system brings the structure to life at night, enchanting visitors with a display of colours and patterns. This dynamic feature adds an extra layer of visual delight, enhancing the experience of the museum.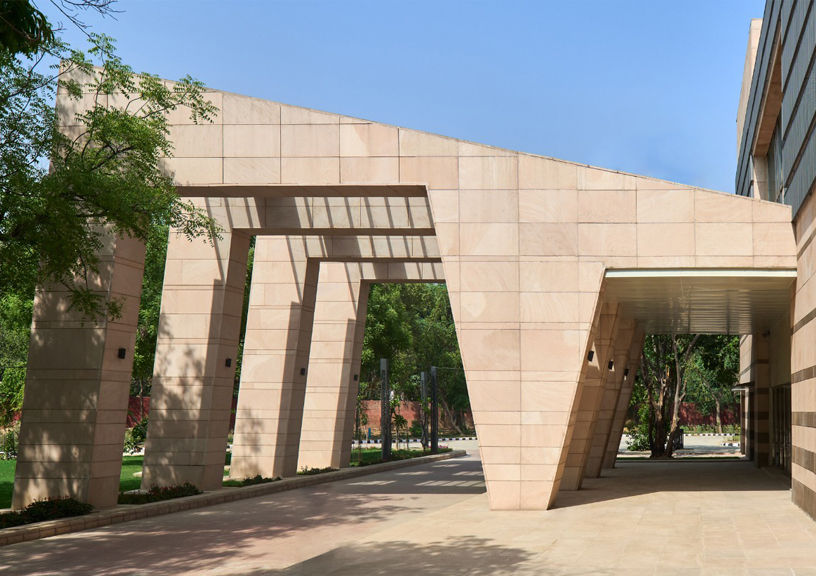 Inside, dimmable indoor lighting sets the perfect ambiance for each exhibit, highlighting artefacts with precision. The lighting design is thoughtfully curated, ensuring that every detail is showcased with utmost clarity, allowing visitors to immerse themselves in the historical journey presented within the museum's walls.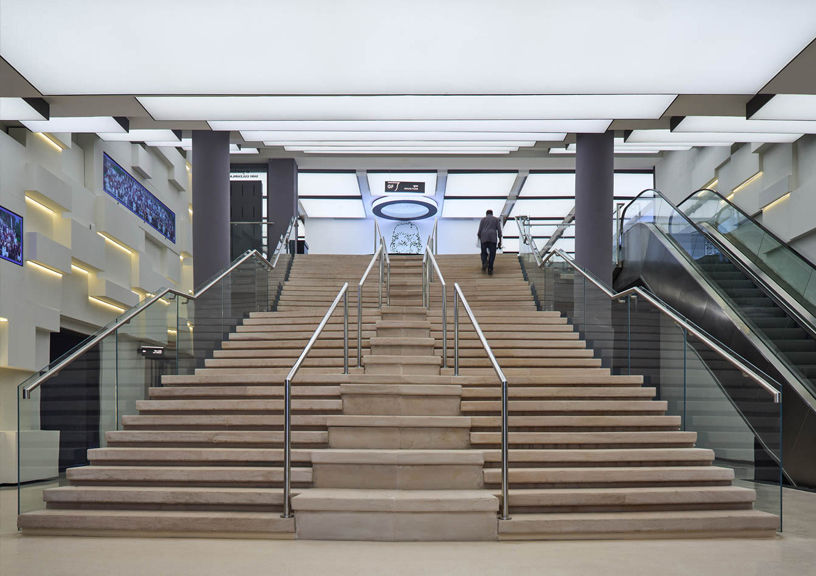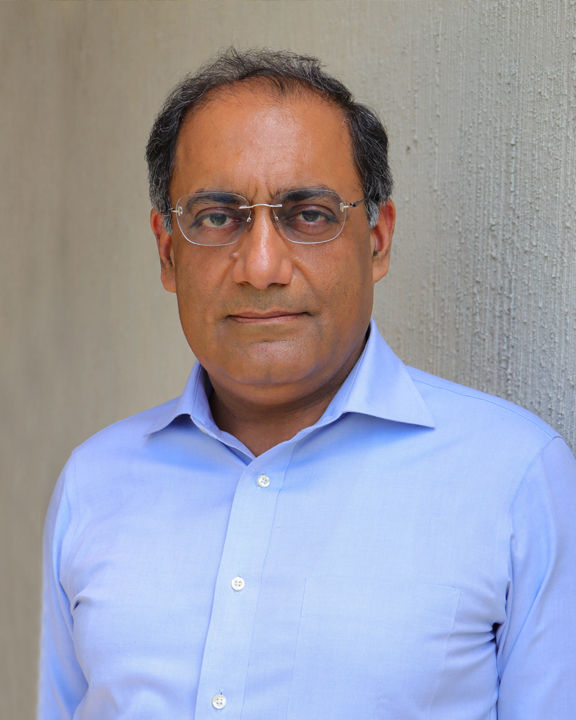 To read more, grab a copy of our August 2023 issue or click here!
FACTFILE
Typology: Institutional Building
Principal Architect: Ar. Raman Sikka
Design Team: Hari Kishen and Shray Sahdev
Site Area: 25 Acres
Built-Up Area: 11,904 sq m
Year of Completion: 2022