CP Kukreja Architects' Dikshu Kukreja and Columbia University professor Geeta Mehta highlight critical urban issues through 'Liveable Cities for the Future', a compendium launched at the Think 20 Summit in Mysuru
According to the Institute for Economics and Peace, by 2040, a total of 5.4 billion people – more than half of the world's projected population – will live in 59 countries experiencing high or extreme water stress, including India and China. The cities that are home to this rising population increasingly face challenges like extreme climate change, population pressure, resource depletion, and social and economic inequities.
This moment in our planet's history presents an urgent need for action backed by transformative thinking to make our habitats sustainable and empower them for people across the socio-economic spectrum. Cities can meet these challenges by developing strong policy directives and by fostering international collaboration and knowledge sharing among innovators, entrepreneurs, thought leaders, and citizens.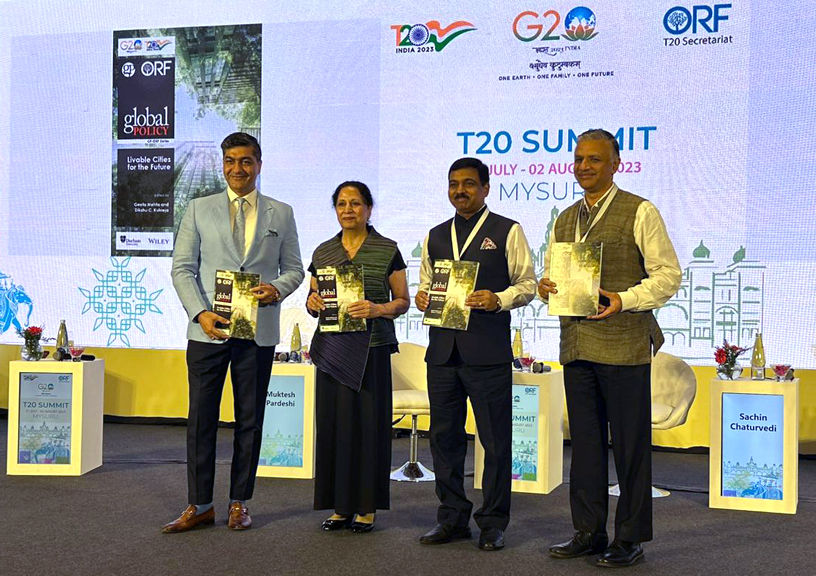 Co-edited by Dikshu C. Kukreja, Managing Principal at CP Kukreja Architects, and Geeta Mehta, the Founder of Asia Initiatives and SoCCs (Social Capital Credits) and Adjunct Professor, GSAPP, Columbia University, USA, Liveable Cities for the Future is a compendium of essays published by Observer Research Foundation (ORF) and has been  launched at Think 20, an official Engagement Group of India's 2023 G20 Presidency.
The book brings together insights from some of the world's most prominent experts and scholars in the fields of sustainability and urban design. At the heart of this compendium lies the recognition that expertise and innovation are not confined to specific geographical regions or disciplines. The contributors of the compendium represent diverse cultures, backgrounds, and areas of expertise, fostering a global dialogue that transcends borders and disciplinary boundaries.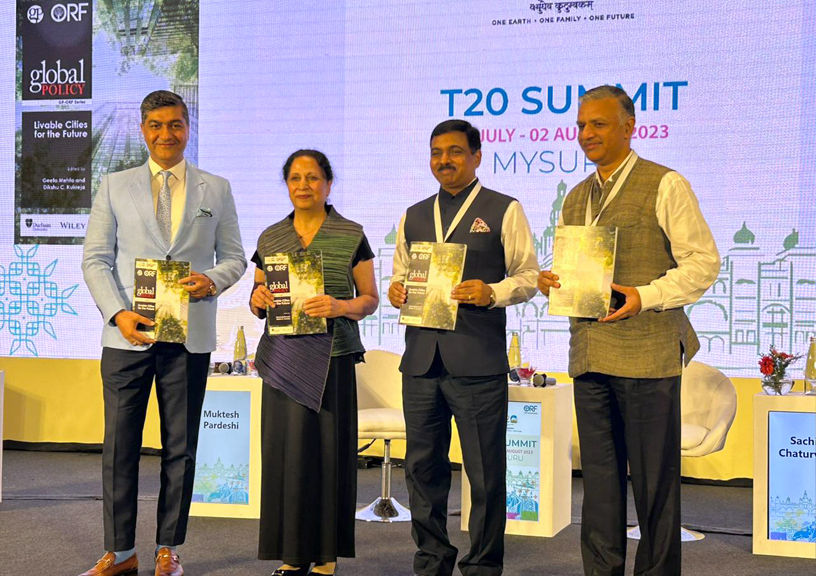 Speaking about the book, Mr. Dikshu Kukreja said, "The opportunity to lead an initiative with thinkers from across the globe on the future of our cities and how to make them liveable has not only been challenging but highly inspiring. I hope this compendium can become a leading light on guiding us on the way forward into a better future for our cities. "
Sharing the gist of Liveable Cities for the Future, Ms. Geeta Mehta said, "The compendium "Livable Cities for the Future" brings together expert opinions on critical issues that must be addressed to make our cities livable today, and into the future. These include issues of ecology and sustainability, social justice and equity, economic structures and threats, as well as gender issues that can make our cities that can enhance the productivity of our cities, and the quality of life for people from all walks of life and income categories. The authors have also presented case studies and examples that make this compendium a must read for urban professionals, bureaucrats, academics and the general public."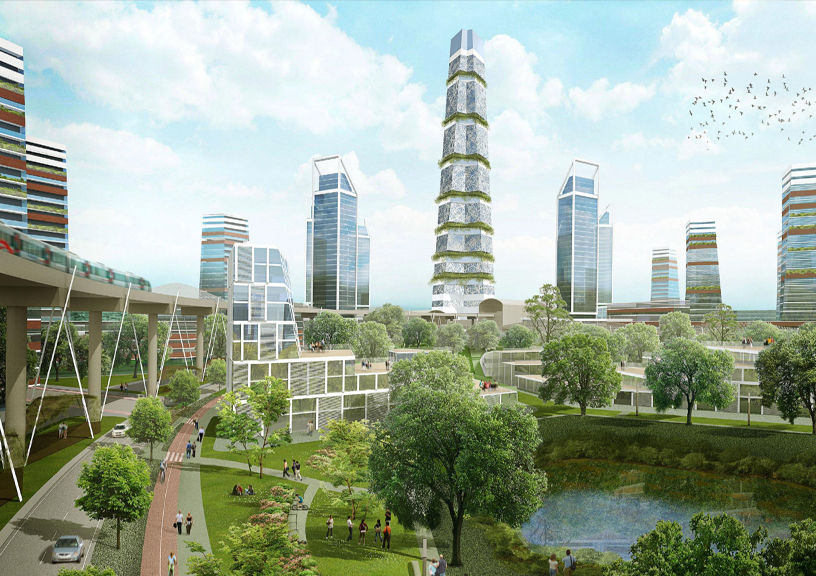 Liveable Cities for the Future comprises a number of clusters, each following a distinct theme.
– Under the 'Big Ideas' cluster, narratives related to city planning and global urban issues are discussed. It comprises essays by Guilherme Lassance from Rio de Janeiro, Brazil, Saskia Sassen from New York, US, Sara Roversi from Bologna, Italy, and Tetsuo Kidokoro and Norihisa Shina from Tokyo, Japan.
– Three of our authors have looked at urban problems from the 'Lens of Social Justice', exploring different ways to create a more just future for all. They include Peter J. Marcotullio from New York, Susan Blaustein from Washington, DC, US, and Kate Ascher from New York and London.
– The discourse on 'Informal Settlements' concerns communities located on ecologically vulnerable land. It is contributed by the co-founders of URBZ — Matias Echanove from Geneva, Switzerland, and Rahul Srivastava from Mumbai, India, who posit that the only logical solution is to allow and empower residents to self-build and improve their homes, streets, and neighbourhoods in partnership with the government.
– Two authors have provided the 'Historic Perspective' necessary to move us forward: Kaisa Bronen-Bauer from Finland and Nikos A. Salingaros from Texas, USA. This cluster explores contemporary urban architectural ideologies by tracing the patterns and shifts in traditional thinking.
– Since the future of cities must include the point of view of future citizens and decision-makers, Sushmita Shekar provides the 'Young Person's Perspective' and their needs going forward.