Tokyo's digital art scene is a captivating fusion of tradition and modernity, featuring immersive experiences, innovative exhibitions, and performances that redefine the boundaries of art and technology in the heart of the city.
In the bustling heart of Tokyo, a digital revolution is underway, where the age-old traditions of Japan seamlessly intertwine with the cutting-edge world of technology. As the city evolves, so does its creative spirit, and Tokyo's digital art scene stands as a testament to this exciting fusion of past and future. From interactive wonders that transport you to infinite realms to immersive exhibitions that challenge perception, the art landscape of Tokyo in 2023-2024 promises an unforgettable journey through a world where tradition meets modernity in breathtaking and unexpected ways. Join us as we delve into the must-see openings that will captivate audiences, leaving them in awe of the boundless possibilities of art and technology in this vibrant metropolis.
1. teamLab Borderless: MORI Building DIGITAL ART MUSEUM (January 2024)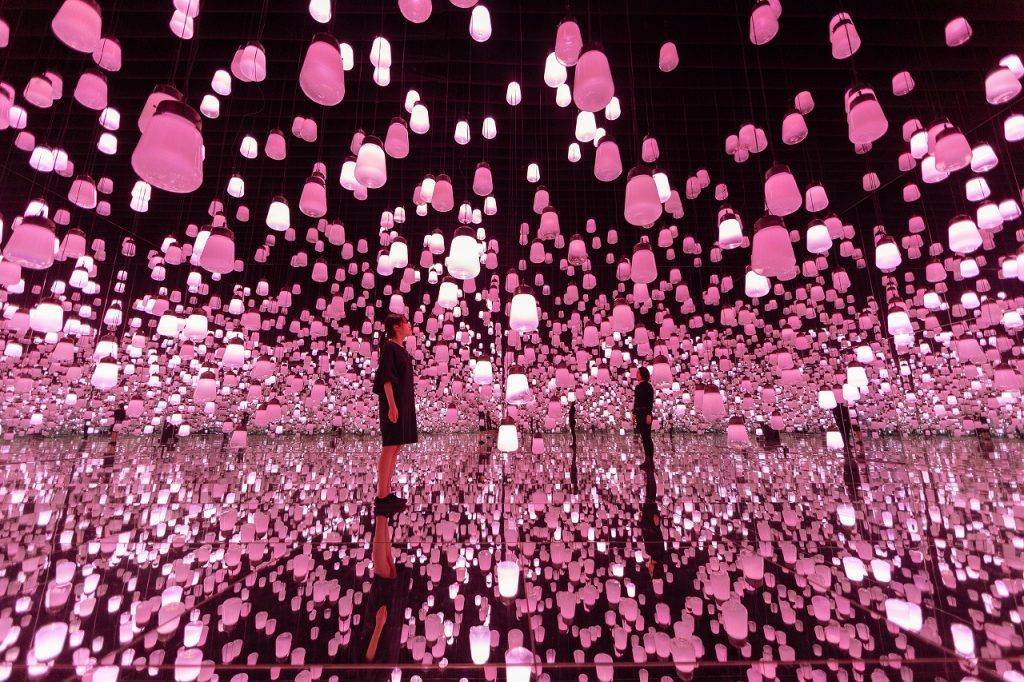 Explore an immersive digital world in the heart of Tokyo, where art, science, and technology blend seamlessly. teamLab Borderless offers an ever-evolving experience that takes you on a mesmerising journey through interactive installations and captivating visuals.
The eagerly awaited reopening of teamLab Borderless, the Guinness World Record-breaking digital art museum, has been confirmed for January 2024 in Azabudai Hills, central Tokyo. Originally slated for 2023, the short delay is almost over, promising another awe-inspiring experience for visitors. Known for its groundbreaking installations, this new location is expected to recreate the magic of the original museum while introducing fresh interactive artworks never seen before in Japan.
2. Tokyo Contemporary Art Award 2022-2024 Exhibition (March 30 – July 7, 2024)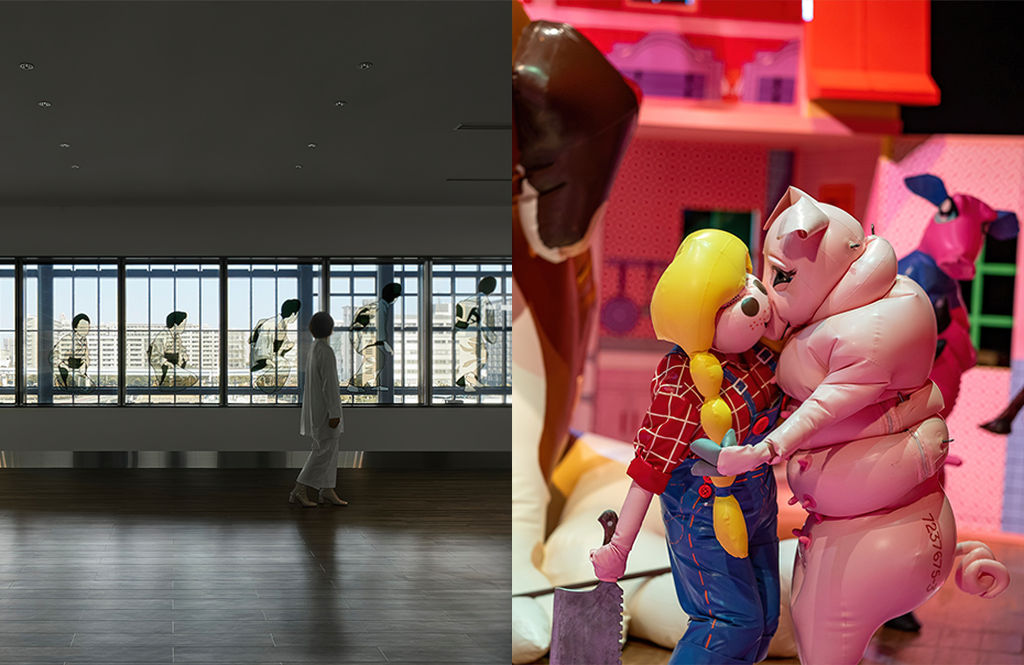 Discover the works of Saeborg and Tsuda Michiko, winners of the Tokyo Contemporary Art Award. From March 30 to July 7, 2024, the Museum of Contemporary Art Tokyo's Exhibition Gallery 3F will host the Tokyo Contemporary Art Award (TCAA) Exhibition. Established in 2018 by the Tokyo Metropolitan Government and Tokyo Arts and Space, the TCAA supports mid-career artists. This showcase features Saeborg and Tsuda Michiko, winners of the fourth TCAA.
Saeborg, based in Tokyo, is known for her performances and exhibitions where she uses latex bodysuits to transcend conventional physical characteristics, blurring the lines between humanity and toys. While Tsuda Michiko, based in Ishikawa, creates installations and performance pieces incorporating video media. Her works create disorienting visual experiences that challenge the boundaries between performers and spectators. Explore the innovative frontiers of contemporary art at this exhibition.
3. 'Syn : Unfolded Horizon of Bodily Senses' by Rhizomatiks×ELEVENPLAY (October 6-29, 2023)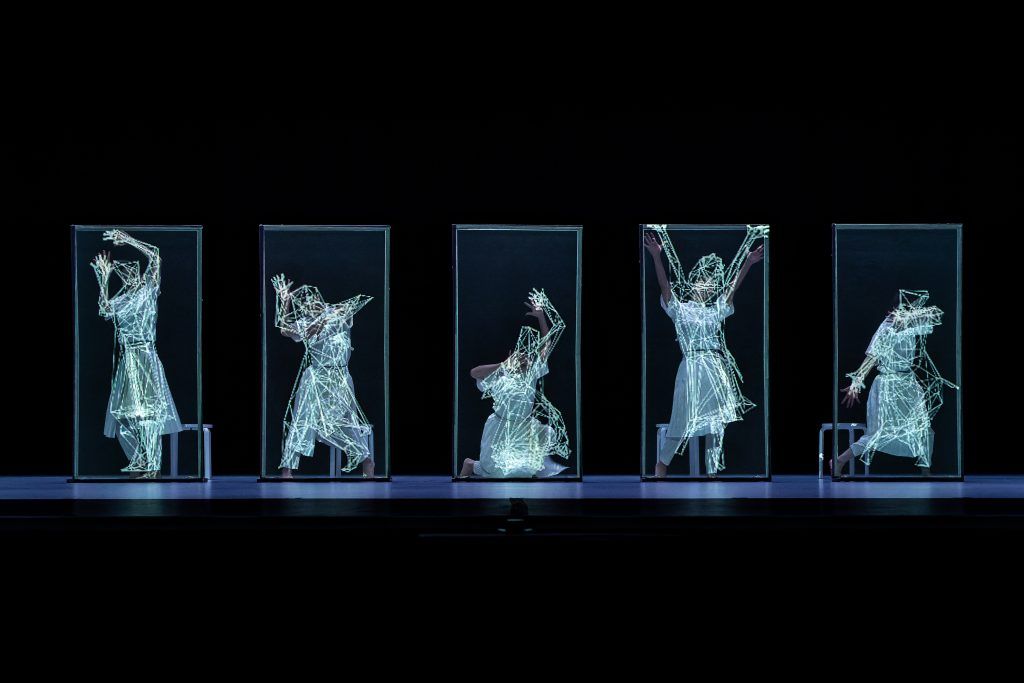 Step into the world of RhizomatiksxELEVENPLAY's 'Syn,' an art and dance fusion experience at TOKYO NODE. An innovative dance spectacle emerges from the collaborative efforts of Rhizomatiks, spearheaded by Daito Manabe and Motoi Ishibashi, in partnership with the ELEVENPLAY dance company, choreographer MIKIKO, and media artist Kyle McDonald.
Named "discrete figures," this performance represents an extraordinary convergence of the performing arts and mathematics. It embarks on a captivating journey that delves into the intricate connection between the human form and computer-generated motion, exploring the realm of simulated bodies. Adding another layer of complexity, the production incorporates drones, artificial intelligence, and machine learning to explore a fresh spectrum of movement possibilities. This quest aims to unearth novel modes of expressive dance that transcend the boundaries of conventional human subjectivity and emotional expression.
4. Designart Tokyo 2023 (October 20-29, 2023)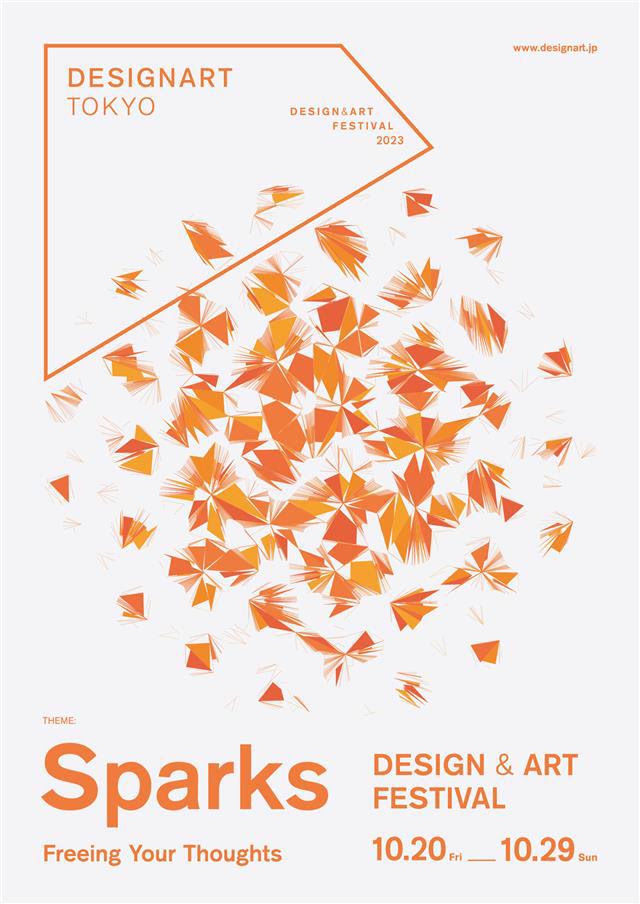 Tokyo transforms into an open museum during Designart Tokyo 2023. Leading talents in art, interior design, technology, and fashion converge to spark creativity across the city in various galleries and shops. The upcoming design and art festival is scheduled to unfold across multiple Tokyo locations, encompassing Omotesando, Gaienmae, Harajuku, Shibuya, Roppongi, Hiroo, and Ginza from October 20 to 29, 2023.
Under the banner of this year's theme, "Sparks – Freeing Your Thoughts," the festival aims to draw attention to the significance of one's genuine emotions and inner voice, inspiring personal growth and progression. One of the standout characteristics of this event is the opportunity it offers to explore numerous exhibitions while traversing the city, and if inspiration strikes, to acquire artworks on the spot. This event has gained recognition for sparking unexpected creative synergies among artists, both local and international, who come together to embark on new ventures or launch their artistic aspirations onto the global stage.
5. Roppongi Art Night (2024 – Dates to be announced)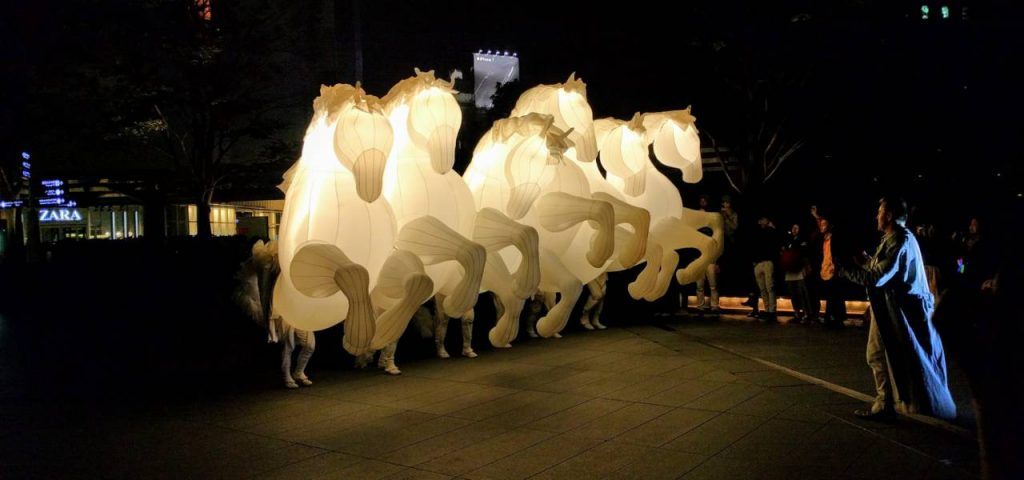 Prepare for a multi-venue extravaganza in Roppongi, featuring contemporary art, design, music, film, and dynamic performances. Experience the cultural vibrancy of Tokyo's central district in this annual event.
In 2023, the event embraces the theme "Urban Life Encyclopedia," seeking to visually explore how not only humans but also animals, insects, plants, and other living beings nurture and coexist within the ecosystem of Roppongi. Highlighting the Roppongi Art Triangle, encompassing Tokyo Midtown, The National Art Center Tokyo, and Roppongi Hills, the event showcases breathtaking installation art, live performances, and artistry, captivating audiences from 10 a.m. on Saturday until 6 p.m. on Sunday. Yet, it's the nighttime experience that truly enchants, casting a spell over the vibrant district of Roppongi.
6. Art Fair Tokyo (March 8-10, 2024)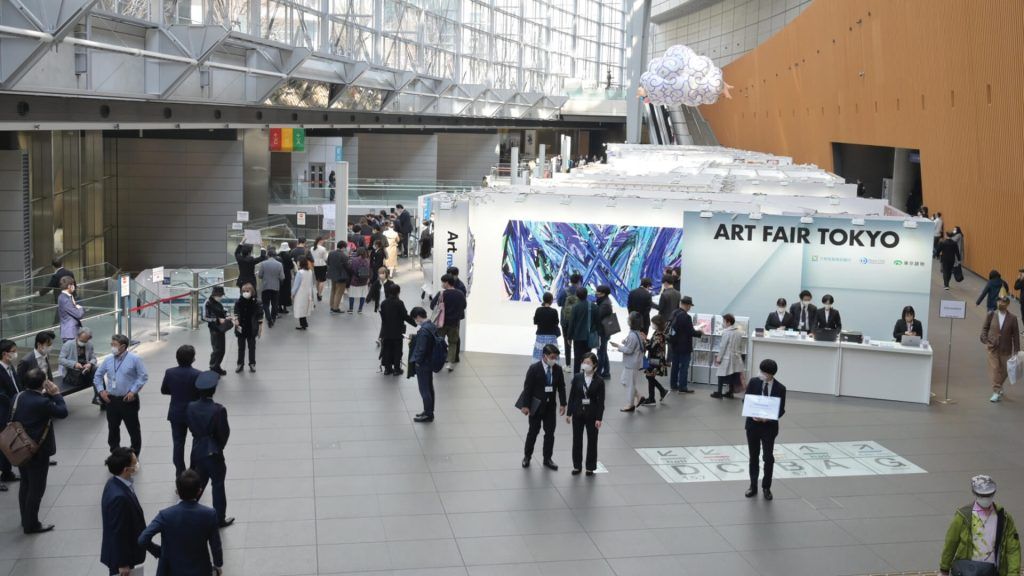 Asia's oldest and Japan's largest art fair, Art Fair Tokyo, returns with a showcase of art galleries from around the world. Explore a diverse range of artworks, from contemporary masterpieces to ancient Japanese earthenware. In 2023, Art Fair Tokyo dazzled visitors with a stunning showcase of contemporary and historical artworks, attracting a substantial crowd of 56,000 attendees over four days—a remarkable increase from previous years. The event featured 143 galleries, divided into three distinct sections: Galleries, Crossing, and Projects.
These events offer a glimpse into Tokyo's dynamic digital art scene, where tradition meets modernity through innovative technology and creative expression. Enjoy the unique experiences and artistic creations awaiting you in this vibrant city.