Iconic Indian art styles — Sanjhi, Warli, Mata ni Pachedi, and more — command the spotlight at the 'Sama-Vaya' art retreat curated by Anupa Mehta from September 5th to 10th.
In the enchanting realm of Jammu's picturesque landscapes, a symphony of artistic spirits is set to harmonise in a celebration of creativity. The inaugural 'Sama-Vaya' art retreat, scheduled from September 5th to 10th, is poised to unfold against the surreal backdrop of Skyview by Empyrean. Curated by the esteemed curator Anupa Mehta, a luminary in the Indian art scene, this event aspires to create a platform for artists and artisans from diverse corners of India to collaboratively weave their creative tapestry.
At the heart of this venture lies the essence of 'Sama-Vaya,' a Sanskrit term resonating with 'union.' Anupa Mehta's deep-rooted dedication to fostering art's evolution propels her to unite gifted artists and artisans, enabling them to synergise their prowess and craft inspiring masterpieces. Mehta's profound expertise, fervent passion, and unwavering commitment to the arts drive the pulse of this retreat, serving as the bedrock for its promising success. 
Nestled within the captivating embrace of the Patnitop Valley, Skyview by Empyrean stands as a paragon of natural splendour intertwined with serenity and adventure. This idyllic setting provides the canvas for the exclusive 'Sama-Vaya' retreat, where art is not just displayed but embodied. Immersed within this sanctuary, artists have the space to explore and celebrate the alchemical power of creativity, where ideas will converge, and stories unfold. 
"Creativity is and always should be the common denominator. No status, caste, community, or creed should determine art in any form." – Anupa Mehta, Art Curator
Participating Artists:
Kanchan Chander, a burgeoning artist hailing from New Delhi, infuses exuberance into her art, drawing inspiration from Indian Temple Sculptures, mythology, and Hollywood-Bollywood icons. Garnering international recognition, her creations grace esteemed institutions such as the National Gallery of Modern Art and the Victoria and Albert Museum, offering insights into her exploration of potency and sensuality.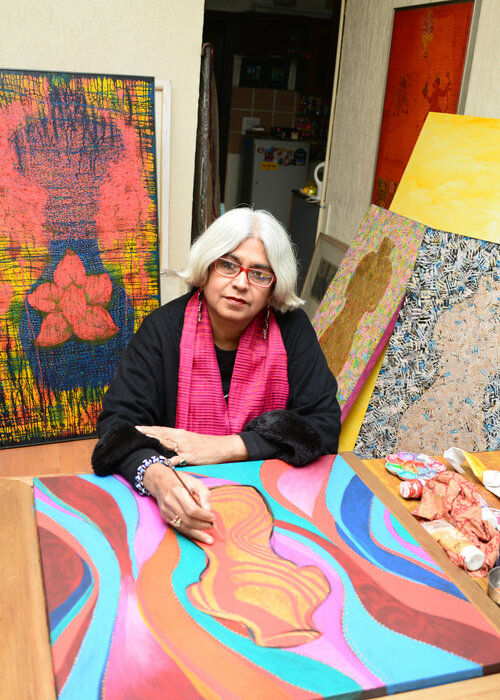 Bhairavi Modi, an artist originating from Gujarat, paints folkloric narratives that seamlessly weave history and culture. With a background in Fine Art from Baroda, her canvases imbue vibrant tales of Gujarat with vitality. Her artworks flourish within private and corporate collections, solidifying her status as a contemporary figure in Indian art. 
Sarika Mehta, hailing from Ahmedabad, captures tranquillity through minimalistic art, unveiling profound human sentiments. Having received training in Fine Arts and Printmaking, her solo and group exhibitions span the globe, including London and Singapore, showcasing her unwavering commitment to exploring the depths of human experience. 
Sanjay Manubhai Chitara, a craftsman specialising in Mata ni Pachedi from Gujarat, conserves tradition through intricate cloth paintings depicting the Mother Goddess temple. Initiated into this craft at the tender age of 15 within his family lineage, his extraordinary craftsmanship is showcased internationally and acknowledged with awards and accolades. 
Ramesh Laxman Hengadi, a dedicated Warli artist, upholds this ancient culture through illustrations, organic farming, and education. His achievements, exemplified by the Prafulla Dahanukar State Award, reaffirm his pivotal role in safeguarding the Warli heritage. 
Mohan Kumar Verma, a Sanjhi paper stencil artist hailing from Mathura, inherits a tradition dating back to the 16th century. His intricate designs, infused with a palette of coloured pigments, pay homage to the tales of Lord Krishna. Renowned exhibitions and awards bear testament to his unwavering commitment to this delicate art form, enhancing its prominence through educational workshops.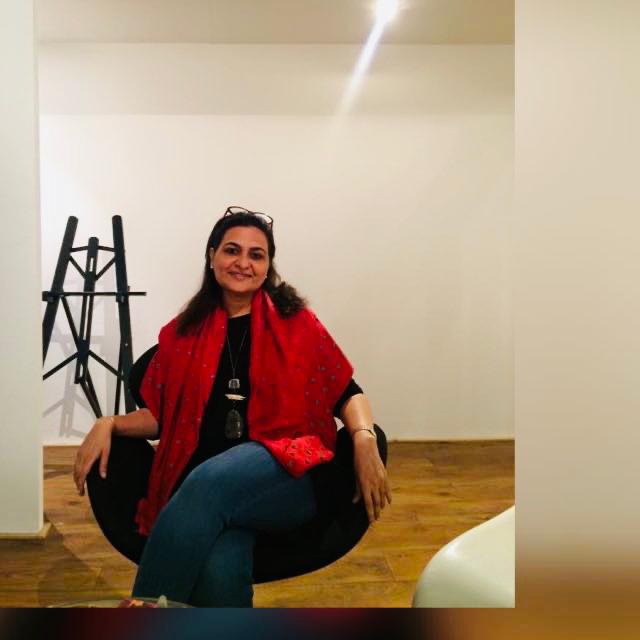 In conversation with Anupa Mehta, she provides profound insights into the very soul of 'Sama-Vaya' and the world it aims to build: 
"The word Sama-Vaya, which in Sanskrit means 'union', has been chosen by Skyview by Empyrean. I think taking inspiration from this thought, the Sama-Vaya Art Retreat aims to unite famous and acclaimed artists and craftsmen from across India to collaborate, exchange ideas and weave their magic to produce inspiring masterpieces. This retreat is made special due to the fact that three award-winning craftsmen will collaborate with three contemporary women artists. I'm very excited to curate an event like this in the heart of picturesque Jammu."
When asked about the broader impact 'Sama-Vaya' could wield, Anupa Mehta shares: 
"Something like this has never been organised in Jammu before, but we hope that Sama-Vaya becomes the biggest annual art event of the region in the years to come. We also look forward to inspiring visitors interested in learning about the local cultural experiences to attend this event every year from across India and overseas. Interaction between local artists and artists from elsewhere can contribute to a fruitful exchange of ideas, fostering a love for the arts and growth within the cultural landscape of Jammu. We hope this camp will lead by example when it comes to inspiring inclusion."
Anupa Mehta's expertise in curating and her visionary approach to art retreats become evident when discussing the process of selecting the participating artists: 
"Art retreats of this nature, where you invite talented and award-winning artists belonging to different worlds of expression, require a productive and inspiring environment. Our in-residence participants have a certain ability to work wonderfully both independently and within the larger group. Flexibility, adaptability, and the ability to respond to the environment were other important considerations. The artists and craftsmen selected for this retreat were open to collaboration, which aided their selection."
As we delve into the diverse backgrounds and styles of the participants, Mehta's insights shine a light on the potential of unity within diversity: 
"Like I said, one of the biggest criteria for the selection of these artists was their willingness and enthusiasm to collaborate and work together with other like-minded people. Curation is all about bringing things together in the best possible manner. The final display of art produced at the camp should set the tone for the other editions of this retreat to follow."
The picturesque setting of Skyview by Empyrean becomes more than just a backdrop – it becomes an inspiration, as Mehta expresses:
"Inspiration is everything for the artist. The beautiful natural surroundings of the Jammu valley as seen from Skyview by Empyrean provide a salubrious and breathtaking setting for the artists to explore their creativity."
In a world often fragmented, 'Sama-Vaya' stands as a testament to the power of collaboration. As Mehta eloquently conveys: 
"All the artists have been briefed on the nature of this art retreat. The Sama-Vaya Art Retreat has been structured for these artists to work individually and then come together in teams to work on a collaborative drawing, and they are all excited to see how that pans out. Each of the six artists/craftsmen are well established in their own areas. We can have diverse backgrounds and different approaches, but the essence of creativity remains, irrespective."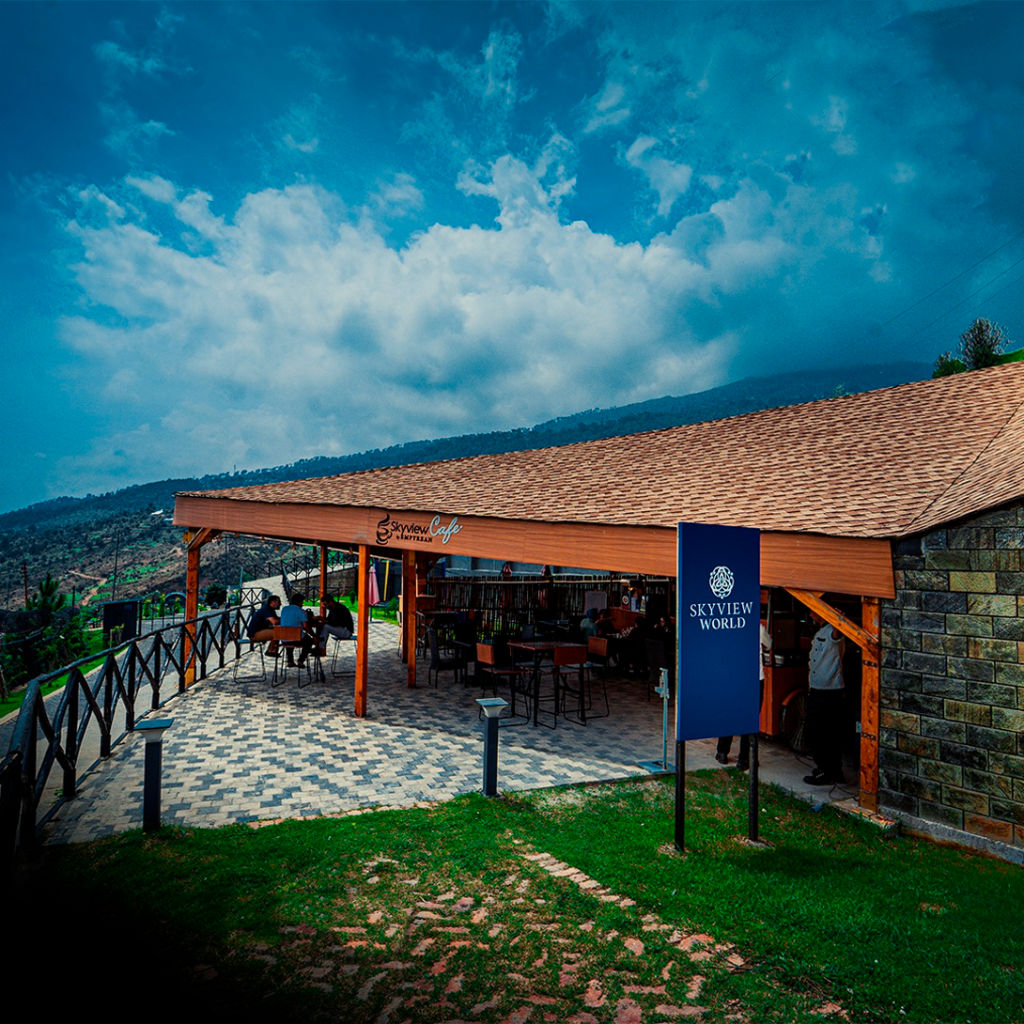 When envisioning the long-term impacts of 'Sama-Vaya', Mehta's hopes shine brightly: 
"To begin with, it will definitely draw attention to Jammu as a destination and the beauty of its surrounding areas, hopefully inspiring art lovers from across the world to visit and interact with the local communities and boost the economy. The retreat should also put Skyview by Empyrean on the bucket list of travelers!