Art and architecture have always had an interconnecting and fascinating dynamic. We sparkle the spotlight on artists and designers whose work echo distinct visual languages and enhance the dialogue between creativity and material. These artisans are transforming the world of design with their vision, curiosity and sense of adventure and reinventing the definition of art. Join us as we throw some light on the evocative artworks by these revolutionising composers.
Compiled by: Nisha Kapil
Integrating Art and Architecture
Adrien Miller, Artist
The Master Sculptor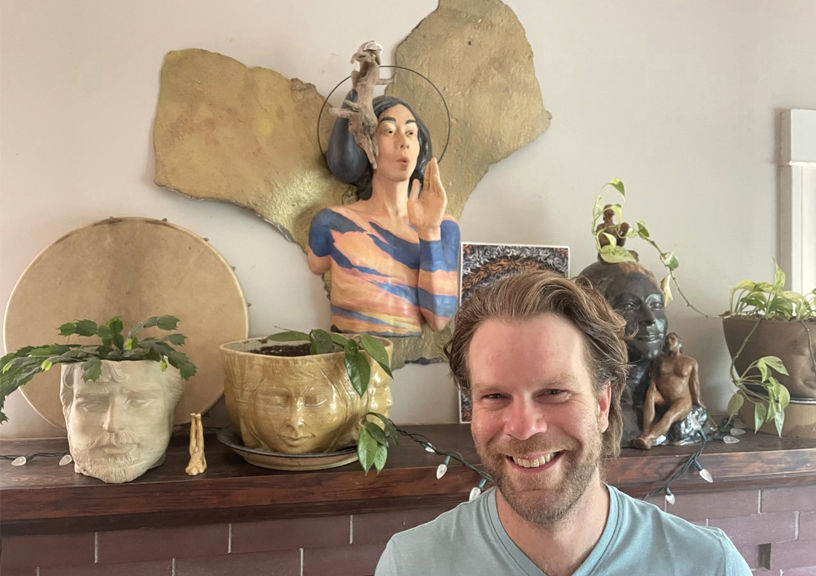 Based in Seattle, artist Adrien Miller is a master in sculpting human forms that he puts alongside everyday life items, thereby providing a sense of comfort and peace to the user. "I started out as a painter, and took some time off art school to travel to Europe and study the old masters. I kept making drawings and paintings of the sculpture I saw there, and carved my first face into a clay bank on a beach, so decided to return to college to learn sculpture. At the California College of Arts, the ceramics department was where people were making figurative sculpture, so I got into ceramics as a medium for sculpting people. It wasn't until after 4 years working with clay that I started to make functional pottery, usually combining a sculptural or painterly quality into the work," says Miller when asked how the idea of working with clay came to him.
His main inspiration has been the rich tradition of figurative art, as well as the inexhaustible possibilities of the ceramics process for developing a vast range or forms and surface qualities. When asked to pick his best artwork he says, "I don't like to think so comparatively as to name one artwork as my best. My bestseller in my online shop is my "yin yang lovers bowl", which went viral online and I've since produced hundreds of them. My favourite work that I do are my full figure sculptures." What excites him the most about his profession is being absorbed and focused on the creative act. "I love the process of making, from having an idea to seeing how an idea materialises. I love the element of surprise that comes with experimenting. Opening a kiln after everything has gone through a transformation in the firing is always exhilarating. Making art brings me a sense of wonder and joy that I can share with others. Everyday I have the opportunity to create something I've never seen before, and that thrills me," says Miller.
Lindsey Adelman, Lighting Designer
Evolving the craft of lighting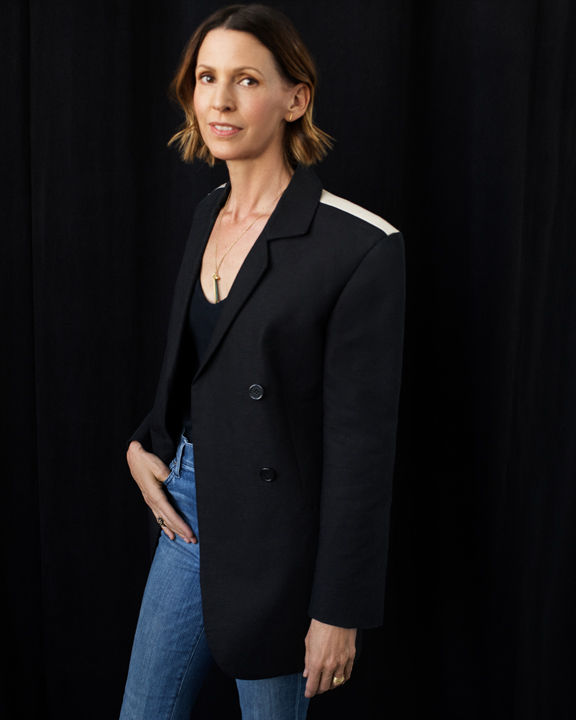 New York based Lindsey Adelman has long been obsessed with illumination in all its forms. Her work treads the porous border between sculpture and design – taking inspiration from such diverse sources as Eva Hesse's Rope sculptures, the pattern, colours, and bodily ornamentation of The Maasaiand the films of David Lynch. "My creative process has always felt more like a craving. It's like I do all the hard things in life in order to have the time to freely design, daydream, experiment and bring ideas into reality. I really appreciate the open-ended nature of lighting — there are no 'human factors' to consider as in, say designing a chair. Lighting can be very sculptural and expressive — I love that about what I do. I approach each project seeking to balance, creating a feeling or aesthetic with rational industrial design principles," says Adelman.
Her aesthetic reflects an untraditional background. While she sketched constantly as a child, she studied literature in college and began her career working on catalog text at the Smithsonian museums. It was there, watching an artisan carve a lifelike french fry out of Styrofoam, that she first discovered industrial design and knew instantly it was her future. Within days she applied to the Rhode Island School of Design. Today, history, poetry, architecture and modernism continue to inform her designs. Her work has been shown at the Cooper Hewitt Museum, Design Miami and Milan's Nilufar Gallery. Catch Box sconce is one of her favourite artwork when asked to choose her best work till now. Ever since the debut of the Branching Bubble chandelier, the first product made in her newly opened studio in 2006, her goal has been to transform the ephemeral nature of light into something not merely tangible but enduring. Combining organic, handwrought materials like blown glass with the strong industrial beauty of machine-milled components, her lighting systems create radiant warmth while underscoring the drama of shadows and emptiness. "I'm grateful that this creative career can literally take me anywhere I want to go — painting in France or Greece – visiting a bronze foundry upstate ­­— touring a client's home in Beverly Hills. What excites me is the people, the beauty seeking and the endless learning," says Adelman.
VEERAM SHAH, Architect and Furniture Designer
Finding Balance Between Art and Architecture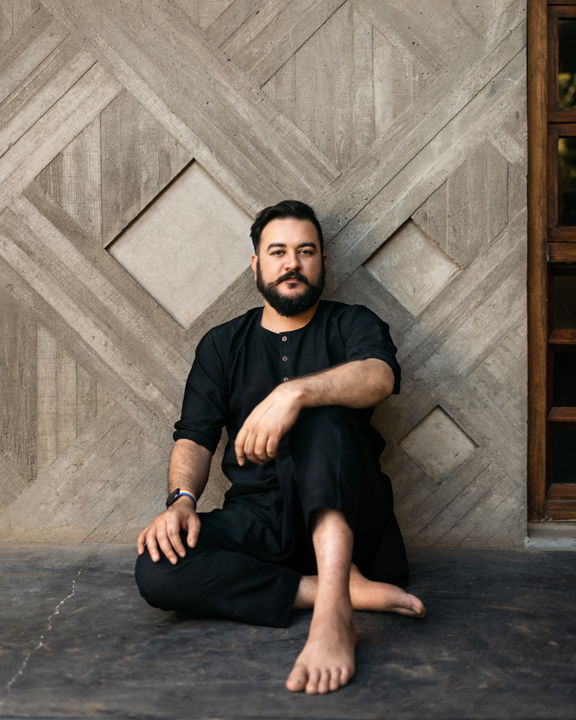 Conceptualised in the small Parsi town of Navsari in southern Gujarat and based in Ahmedabad, Design Ni Dukaan is a multidisciplinary design studio that focuses on the concept of 'design' in totality and without distinction. Colloquially meaning a 'shop for design', it encompasses everything from architecture to furniture projects. Founded by architect Veeram Shah, the small studio is an extension of his home and works on the principle of having no boundaries in terms of cabins, age, gender or designations. "You are valued by the work you can produce or what you 'create'. I run the studio like a finishing school where we iron out all the bits that colleges fail to impart," says Shah.
The inspiration for Design Ni Dukaan came from various sources. To begin with, Shah's father has been collecting antique furniture all his life at their Navsari home, where the architect spent a lot of time documenting the pieces and understanding woodwork from his father's carpenter. Along with this, he and his colleagues who co-founded the studio immersed themselves in dialogues about music, art and literature, with the intention of creating a base and a direction for their thoughts on design and life in general. Having studied in Pune, Shah was introduced to architecture by Girish Doshi of Navkar Architects who had worked with respected Indian architect B.V. Doshi for seven years. He also explored Modernism in college and is trying to study it further. Music has been an important part of the journey as well, especially classical music by Pt. Bhimsen Joshi and Pt. Kumar Gandharva. He also takes inspiration from a lot of high fantasy fiction and sci-fi. Being an architect Shah has not restricted himself to just designing the conventional houses, the designer has created custom bikes, handmade textile work, art, board games, films etc. He also runs P.O.D ( pieces of desire) with Ar. Nishita Kamdar and Dotto—a brand that focuses on smaller scales of design in association with Saloni Mehta. For one of his architectural projects, Shah is bringing together a short film at the intersection of art, architecture and music in collaboration with filmmaker and photographer Dhrupad Shukla and musician Hardik Dave.
Rutika Jain, Visual Artist and Textile Designer
Enumerating aesthetics by dint of textiles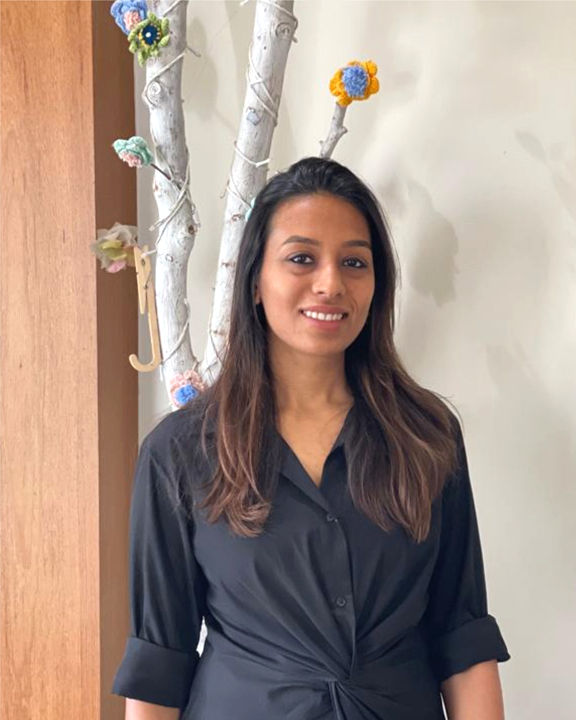 Rutika Jain is a visual artist and a textile designer running her studio called Ikka Home where she translates spaces into cohesive ambience by using textiles to add aesthetic and practical elements to interiors. "While growing up, I was always inspired by travel-based work culture, as my dad had such a profession. This gave me the freedom to explore a lot of possibilities. With an inclination towards fashion and trends, I took up visual arts as my subject in formal education, after which I specialized in textiles. While studying, I worked with a couple of interesting people and organizations that helped me garnish myself," says Rutika.
Rutika's work has been acknowledged at Elle Slovenia Fashion Week, where her textile project talked about inspiration of forms from interiors and lights. Her passion for design was channelized during her university days at FTII where she garnered a chance to work on set design projects for theater productions as well as creative stylist for Femina India, a fashion magazine. She honed her skills and learned how to manage the varied concepts designers presented to her while mending and styling into beautiful masterpieces. "I am excited about opportunities to meet different people, with different mindsets which allow me to create different ideas, working around the requirements." Based on the principles of layering, Ikka Home combines a range of furnishing styles, fabrics and textures into one aesthetically pleasing product that completes the vision that an interior designer or architect may be aiming for.