NMACC presents, for the very first time in India, 'Infinity Mirrored Room―The Eternally Infinite Light of the Universe Illuminating the Quest for Truth, 2020'. The Nita Mukesh Ambani Cultural Centre (NMACC) in India welcomes a groundbreaking presentation: 'Infinity Mirrored Room―The Eternally Infinite Light of the Universe Illuminating the Quest for Truth, 2020'. The scintillating room-sized installation is the work of pathbreaking Japanese artist Yayoi Kusama. The pioneer of contemporary art has consistently leveraged the combined power of numerous disciplines including performance, painting, and sculpture in ways that are stunningly original. Part of Infinity Mirrored Rooms – the artist's landmark series that was initiated in 1965 – this immersive work holds the distinction of being one of the largest infinity rooms by Kusama, which are scattered around the world.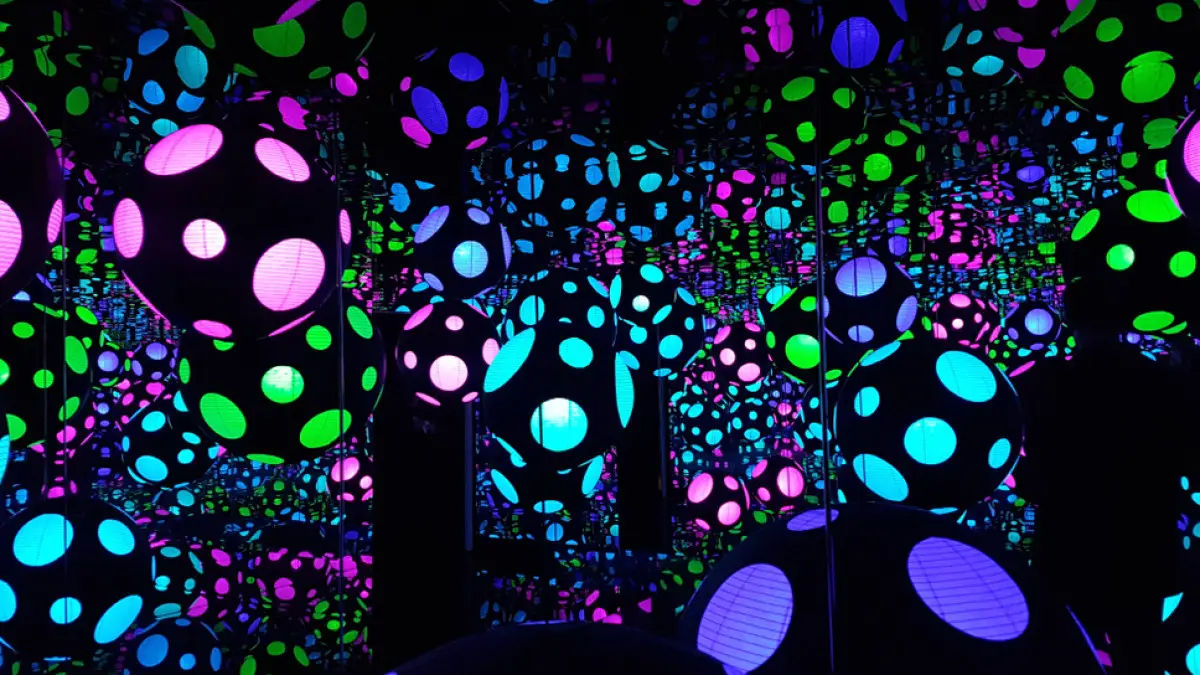 Who is Yayoi Kusama?
Renowned as the 'princess of polka dots,' Yayoi Kusama's creative legacy transcends conventional artistic norms. Her expansive oeuvre spans paintings, sculptures, performances, and installations, united by a recurring motif: dots. These dots, intricately woven throughout her diverse creations, form an intricate narrative that defines her unique artistic journey.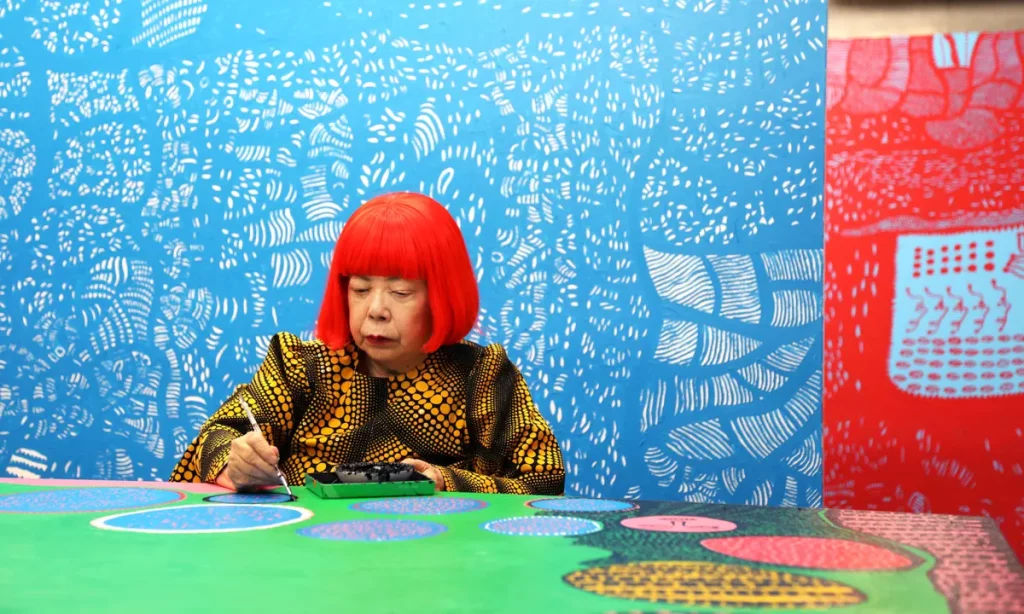 What Led to the Creation of 'Infinity Mirrored Room'?
Kusama's artistic odyssey finds its roots in a childhood memory that transcended reality's constraints. Amidst a field of flowers, an extraordinary vision unfolded – petals transforming into an endless expanse of dots, extending beyond the ordinary limits of sight. This surreal episode, termed 'self-obliterating,' laid the foundation for Kusama's artistic exploration, guiding her toward uncharted realms of creativity.
How Do Dots Shape Kusama's Philosophy? Dots evolved beyond mere marks in Kusama's creative lexicon; they emerged as vessels of profound philosophy. In her words, "Our earth is only one polka dot among a million stars in the cosmos." This sentiment animates her 'Infinity Rooms' – immersive domains brought to life through mirrors and lights. Within these spaces, visitors become enveloped in a tapestry of reflections, transcending the confines of individuality and space.
What Defines Kusama's Pioneering Journey?
Born in Japan in 1929, Kusama's artistic evolution defied societal norms and parental resistance. A journey that began with drawing on discarded materials culminated in her emergence within New York's bustling art scene. Her debut exhibition in 1959 marked her ascent onto the global stage, influencing luminaries such as Donald Judd, Andy Warhol, and Joseph Cornell. Kusama's creative endeavors transcended the confines of traditional art, resonating across music, design, writing, and fashion, touching diverse audiences worldwide.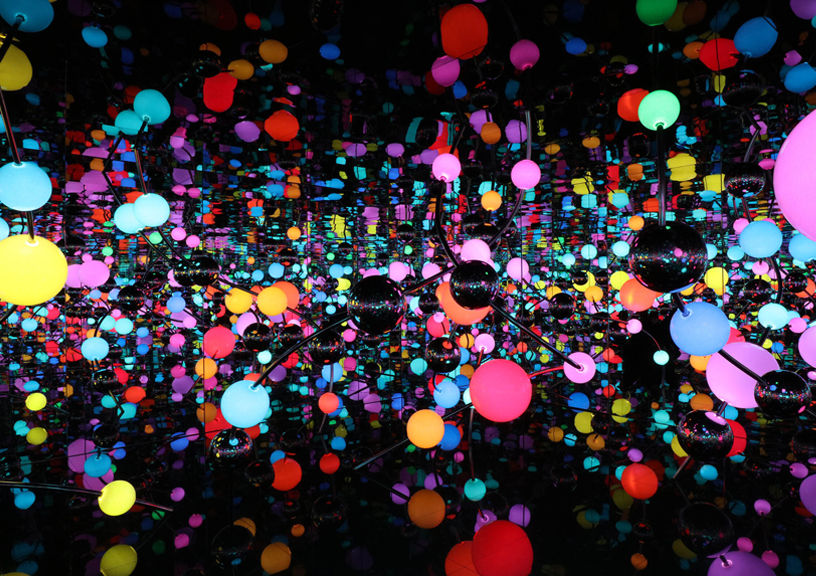 What Lies Beyond the Unveiling of 'Infinity Mirrored Room'?
The revelation of 'Infinity Mirrored Room' within NMACC's precincts not only honors Yayoi Kusama's iconic artistic prowess but also signifies a pivotal juncture in India's artistic narrative. This installation beckons viewers to traverse a realm where mirrors and dots intermingle, inviting them to explore an alternate universe that defies norms, challenges preconceptions, and emanates the eternal quest for truth within infinite light.
What Awaits within the Mirrored Room?
Stepping into the room, visitors are greeted by an awe-inspiring panorama – walls panelled with mirrors, adorned with hundreds of LED lights suspended at varying heights from the ceiling. These lights choreograph a rhythmic symphony of brilliance, casting an ethereal glow that continuously transforms the space into a canvas of optical illusions.
How Do Mirrors Alter Perceptions?
Within the mirrors, reflections intertwine, crafting a narrative of their own. Each reflection, including one's own image, dismantles fixed perspectives, propelling viewers into a seemingly boundless universe where reality dances with illusion, and certainty melds with wonder.
This remarkable artwork is a clear sign of the lasting impact of Kusama's art. Now, it's part of the NMACC's permanent collection, standing proudly next to her famous Clouds installation. And that's not all – you're invited to see another display of 90 stainless-steel clouds, a special tribute to Kusama's creativity.
NMACC has more surprises too. There are nine other unique artworks spread across its halls, turning the whole place into a canvas where art mixes seamlessly with everyday life. As the 'Infinity Mirrored Room' reveals its secrets, it's like NMACC is opening the door to a fresh era of art exploration in India.