Gaurav Malhotra, MD, India & Regional Lead, Hansgrohe India, talks to Architecture + Design about the evolution of the bathroom industry and the brand's plans for the Indian market.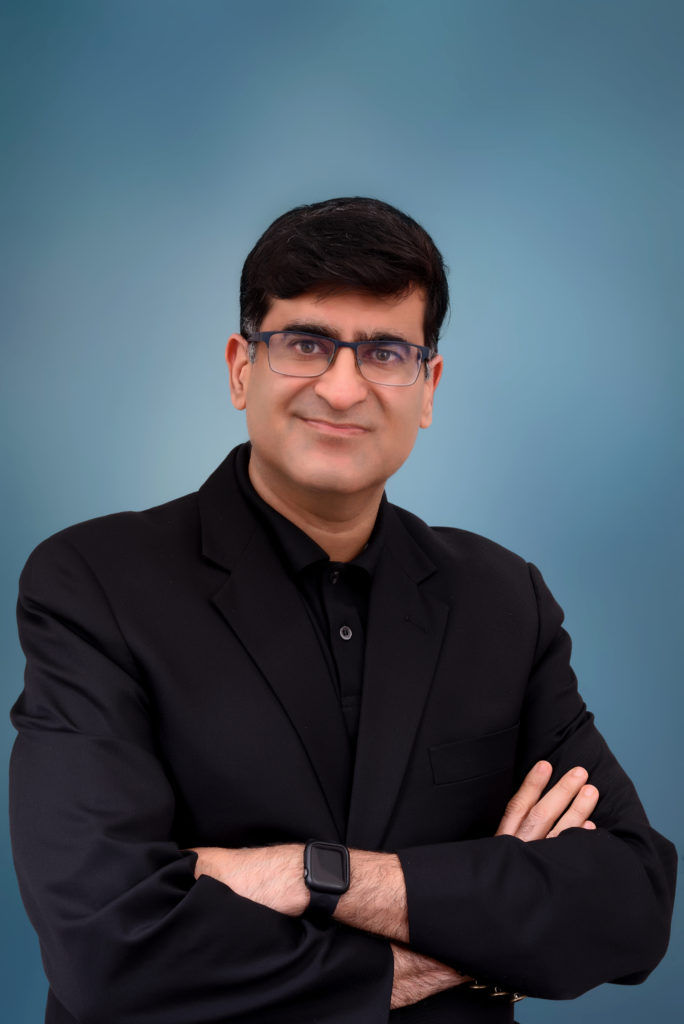 Bathrooms have evolved from being mere functional zones to your private "thinking" and "relaxation" space. What according to Hansgrohe is the future of the bathroom?
Gaurav Malhotra: Digital technology has revolutionized the way we interact with our homes – be it through opting for sustainability by reducing electricity consumption or bolstering security to prevent break-ins, or even having our entire shopping lists delivered to our doorstep. While this makes our lives more convenient, saves time, and increases safety, it doesn't recognize or contribute to our need for unwinding and relaxing to restore inner balance and tranquillity.
We have made it our mission to leverage cutting-edge technology to address more individual requirements and creating a regenerative experience in your own bathroom, thereby promoting both physical and mental wellbeing. Even as bathrooms have transcended the point of being mere functional zones, Hansgrohe Group is transforming what the bathrooms of today can be in the future – a supremely restorative space of sanctuary offering some calm to rejuvenate yourself physically and mentally.
With our latest app-controlled smart living applications – the multisensory shower experience and the innovative water management system, Hansgrohe is marking a new milestone in interior design and comfort. The result is a space that is not only comforting but also more practical than ever before. One of our smart living features, RainTunes, is designed to focus on your senses and moods, combines water, sound, light, moving image, and fragrance to create an all-encompassing, customized, and indulgent shower experience. Regardless of whether you wish to get the perfect start to the day or want to relax after a workout, or even refresh yourself after waking up from a slumber, RainTunes, with its seven pre-configured shower scenarios will be the best option to suit all your needs. Such innovative, smart features will provide an immersive and calming experience.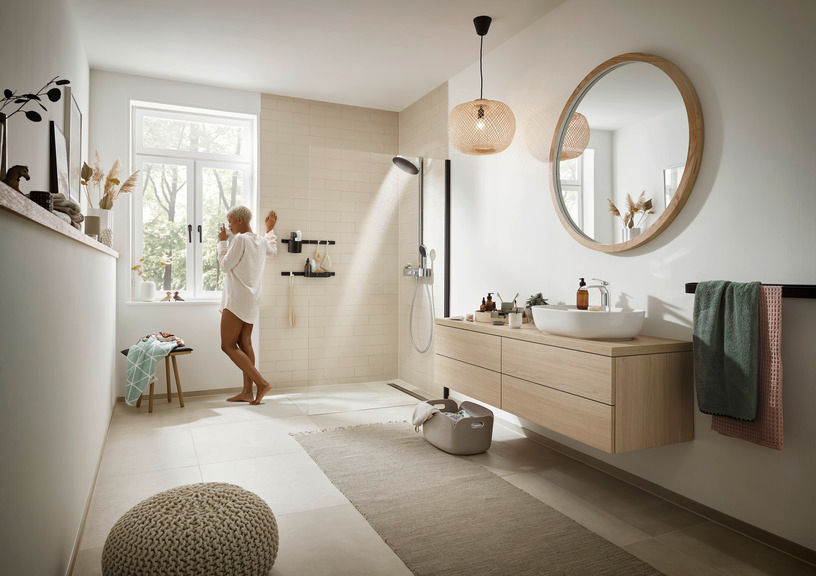 Did the pandemic impact the way the brand designs? If yes, how? Any specific product range designed for the new normal?
Malhotra: While it did not impact our designs, we did focus on adding to our e-faucet collections. For instance, we introduced new finishes like Matt Black in our existing e-faucet range.  We also launched the Vernis e-faucet range and the Talis E self-closing faucet.
Our self-closing faucet, Talis E, has been designed for cleanliness and hygiene, especially important in places where multiple people wash their hand. With high efficiency and functionality for reliable water savings and optimal hygiene, the faucet can be adapted to individual needs. The faucet's self-closing time can be adjusted individually, according to the user's needs. The intuitive operation and timeless design give the faucet extra appeal. The faucet is an attractive option for all sanitary spaces where a power supply isn't an option.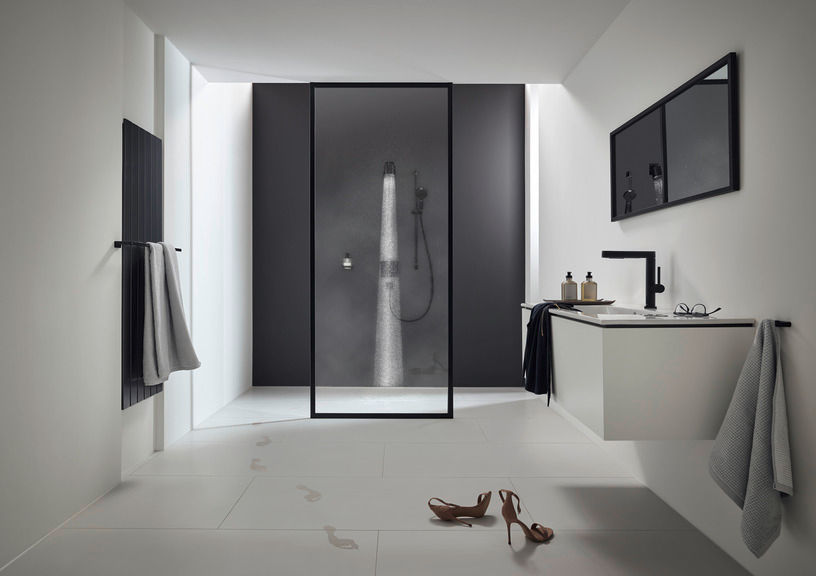 Are your products customised for the Indian market? If yes, how?
Malhotra: No, we haven't felt a need to customise our products for the Indian market. All our products are designed in a way that suit any bathroom environment and different bathroom sizes. However, as one of the pioneers in the bath and sanitation industry, we assure future proof technologies, superior quality, and timeless, innovative designs that exude elegance, set trends, and give a modern twist to well-known concepts.
What is the new normal in the bath and sanitation industry?
Malhotra: As mentioned earlier, bathrooms are no longer just functional zones. Today, every element in a bathroom matters – be it the showerheads, the faucets, or the flow of water. Some of the key trends in the space are future-proof fittings, sustainable designs inspired by nature, multiple shower patterns to suit every mood and fittings that are minimalistic yet elegant, reliable, and efficient. Furthermore, as hygiene and sanitation have become people's top priority over the last 18 months, bath fittings that are not only efficient but self-cleaning and low-contact are being increasingly preferred.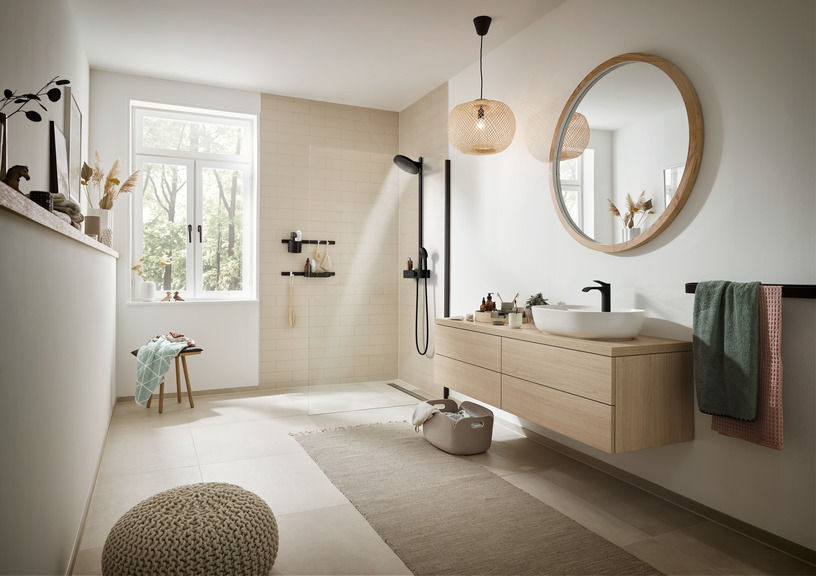 Your press release stated 'Hansgrohe Group aims to reduce the usage of resources and manage waste efficiently to achieve its goal of CO2 neutrality and a completely climate-neutral footprint by 2030. Tell us a little more about this vision.
Malhotra: Being judicious with resources and encouraging sustainability through our products have been top priorities for us. A far-sighted company policy is always key to the economic success of Hansgrohe Group. This is why we stand for the three central themes that shape our strategy and progress – resource-saving management, social actions, and ecological awareness. When we say climate-neutral, it is the direct emissions as well as direct energy CO2 balance.
The philosophy of taking responsibility for nature, society, and our employees is lived out at all our production, logistics, and sales sites across the globe. So, all our production sites worldwide will be climate-neutral by 2022 (both direct emissions and energy), and by 2030, we will have a completely climate-neutral footprint (direct emissions, energy, and products).
Committed to ensuring eco-friendly and sustainable production, we operate an environmental performance indicator system and we are transparent about our environmental footprint. Even Hansgrohe's products have a neutral carbon footprint. We will be consistently sourcing the energy required for the manufacturing of our products from renewable sources in the future, thereby attaining our goal of achieving CO2 neutrality and having a climate-neutral footprint.