#InspiredbyIndia: Through the Lens of Architecture and Interiors Photographer Fabien Charuau
For the #InspiredbyIndia Campaign, the ace lensman curates a selection of photographs which captures the essence of India.
French photographer Fabien Charuau first came to India in the 90s as a tourist. After a couple of more visits, and a lot more friends Charuau decided to make Mumbai his home. Initially he dabbled in fashion photography, however, gradually he drifted towards architecture. Charuau's works have been published in the country's leading publications, and is arguably one of the most sought-after photographer in the architecture and design segment. Charuau lens captures not just the space, but it has the implacable knack of capturing the emotions associated with the space. It's almost as if his lens and his subject are engaged in a conversation.
His first solo exhibition The Great Unwashed (2010), at the Mathieu Foss Gallery in Mumbai (now defunct), showcased men from rural India, capturing them in natural poses, in their natural habitats. His next show Send Some Candids examined the voyeuristic nature of street photography through a series of found photographs. The exhibition was in a way a sociological documentation of the transgression against Indian women. 
For the #InspiredbyIndia Campaign, the ace lensman curates a selection of photographs which captures the essence of India. "The intensity of the experience of being alive, here, in India, is addictive. Everything has a cranked-up vividness, but if one is ready to listen, there is a subtle note that plays in the background and holds everything together. It took me years to hear it and now I can't stop listening to it. It lends rhythm to my life," says Charuau.
Brise Soleil
A smart idea, but will never regulate indoor heat as well as the Verandah. BV Doshi, in front of the Brise -soleil of the Millowners Association Building designed by Le Corbusier.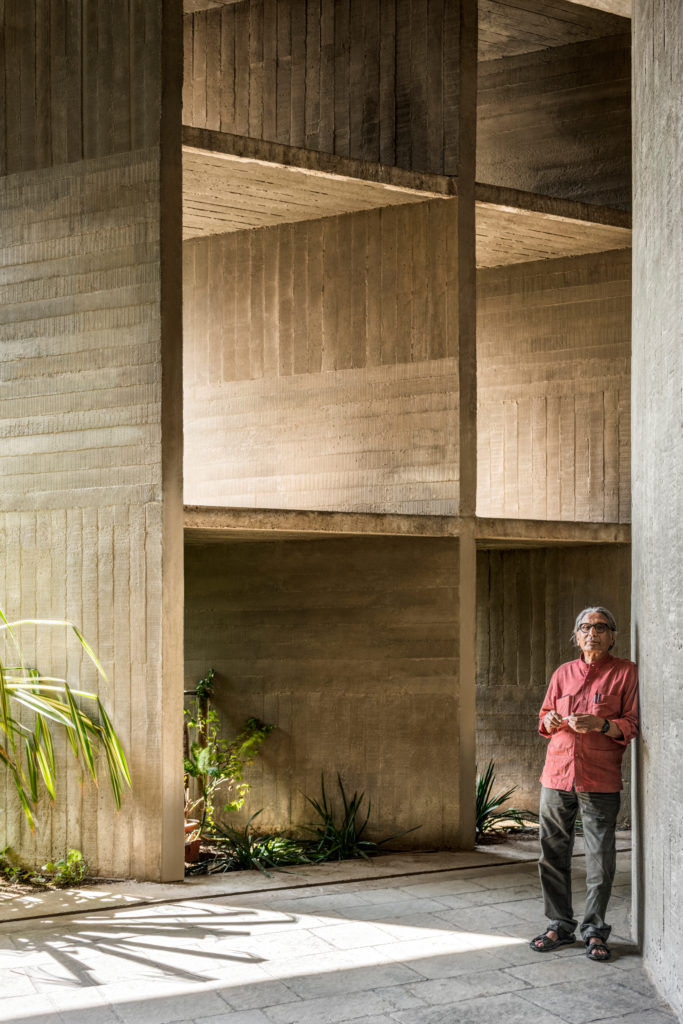 Jali
A simple solution to air circulation that gave Indian Architecture one of its more versatile design elements (Villa in Alibaug by Ahsan Ansari)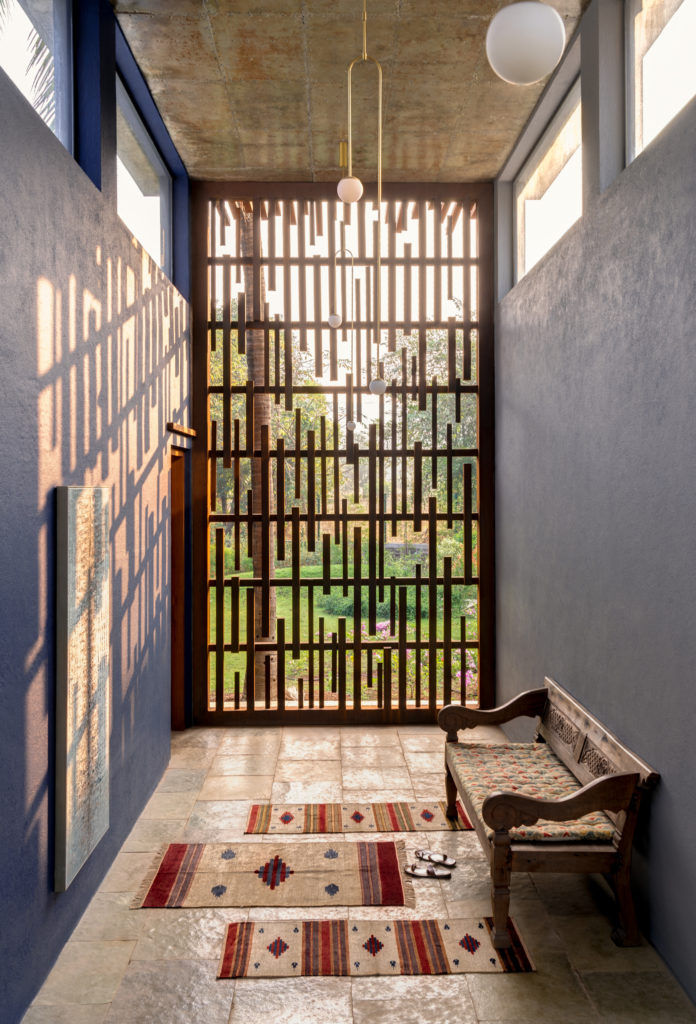 Business Districts
"Often, I try to imagine how they would have looked during their construction . Nariman point, Nehru Place, each Indian city has a business district layered with eras of very different economic activities.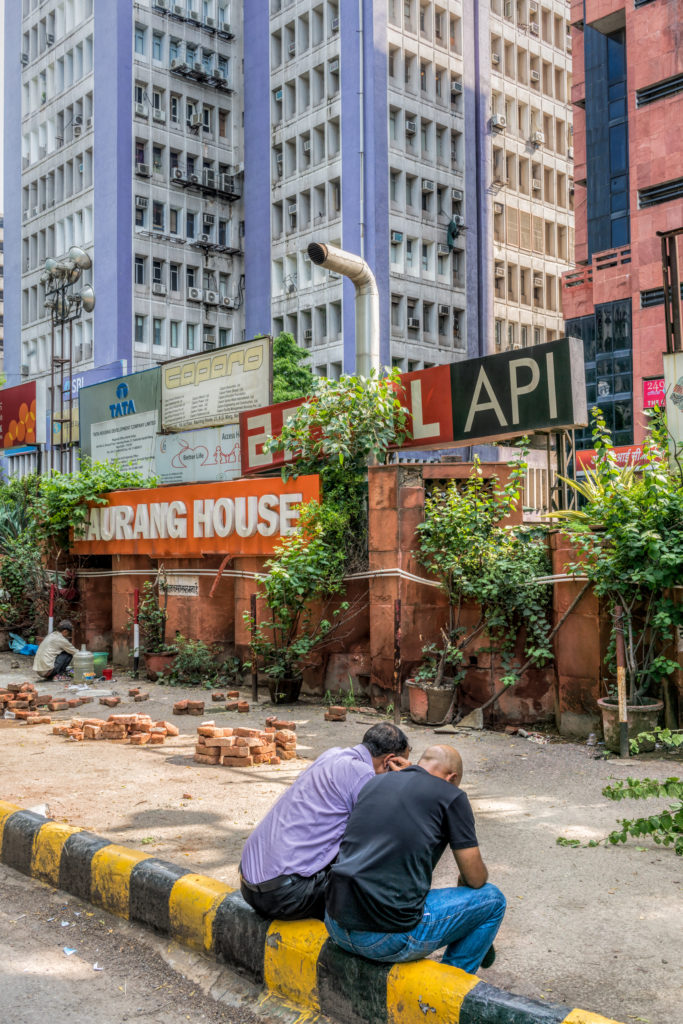 Brutalist Campuses
Concrete corridors are perceived as a sign of a good educational institution in India (Gandhi Labour Institute in Ahmedabad by B . V . Doshi)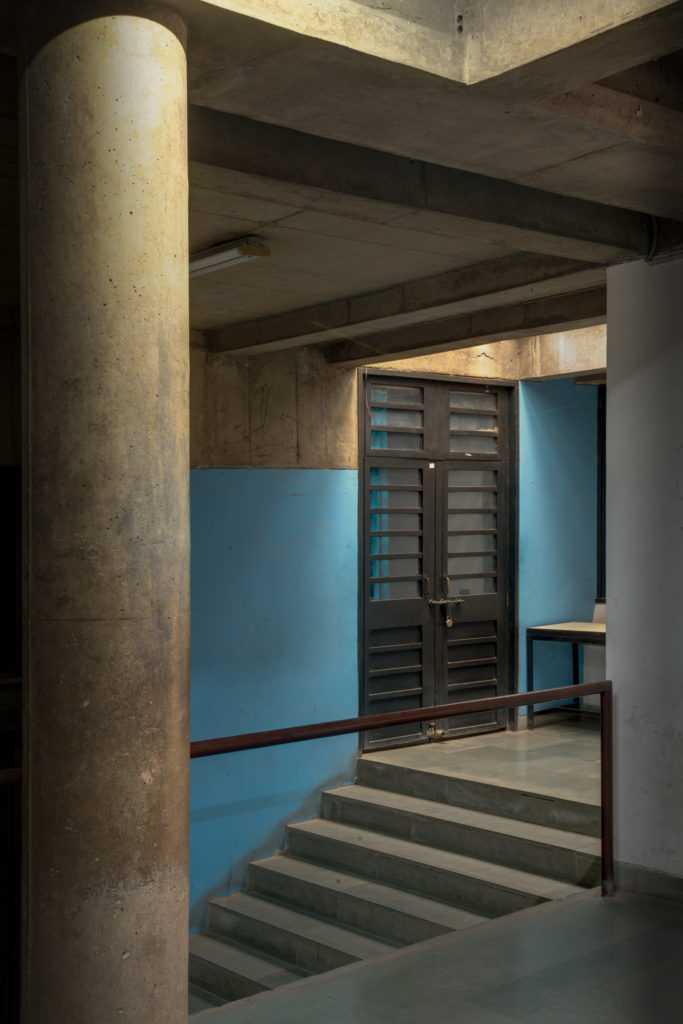 Verandah
A word that has travelled the world (Architect Dean D'Cruz home in Goa)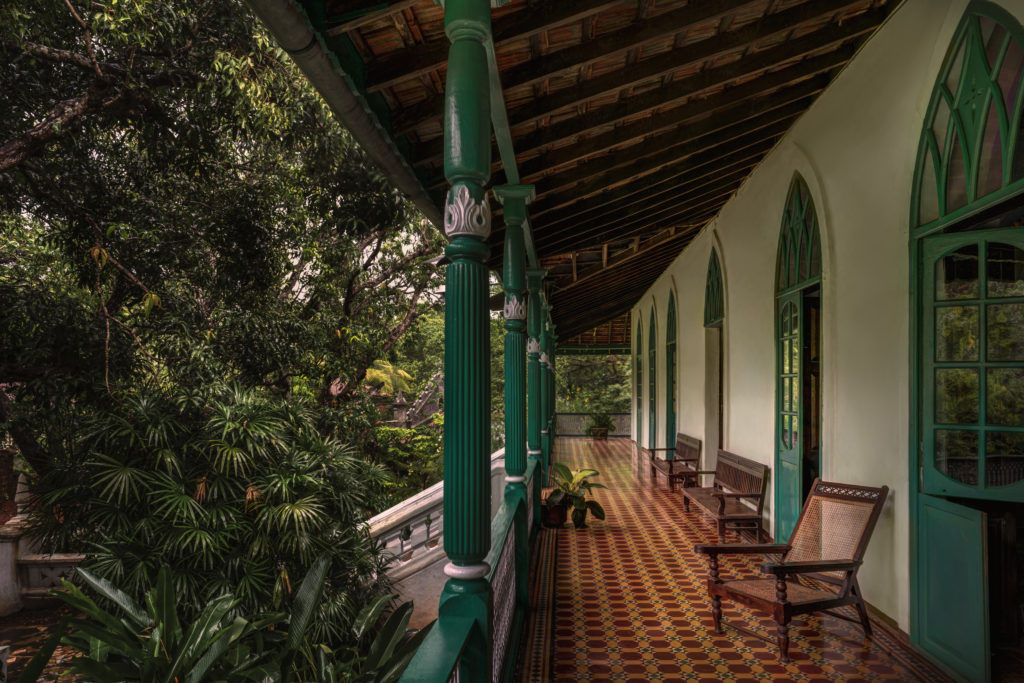 Sand Stone
The building block of many an Indian monument . For this building on Jaipur, Kamal Malik from Malik architects selected the Jodhpur Beige sandstone . The entire house is built with this stone.