At a time when the motivation to look within India and promote the cause for local resources and craftsmanship is growing, these homegrown brands are already paving the way ahead. While some of them are reviving the age-old traditions of India, the others are creating a new design lexicon, or crafting a new identity for Indian design.
Mangrove Collective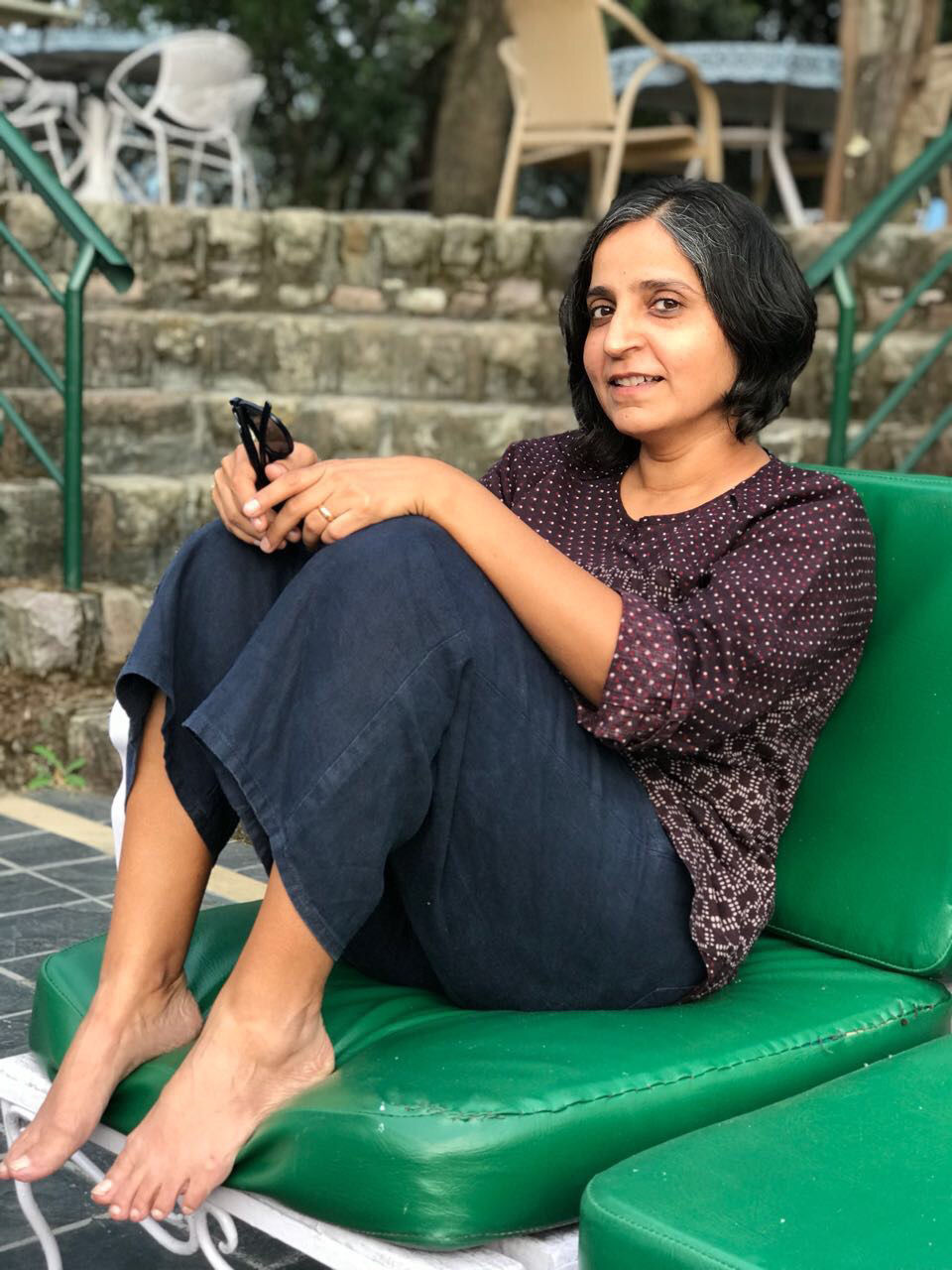 There was a time not so long ago when the architecture and design industry was not invested in local and artisanal work, relying instead on imported furniture that was considered to be 'superior'. Of late though, there has been a renewed appreciation for our rich heritage of traditional crafts, of celebrating the imperfections that a hand brings to a piece as a feature, as opposed to considering it a flaw. And one of the brands championing this cause of artisanal furniture is Mangrove Collective, a self-sustained organisation that aims to breathe life into spaces and narrate stories by reinterpreting indigenous and largely-forgotten crafts, uniting traditional know-how with engineering to develop exceptional products.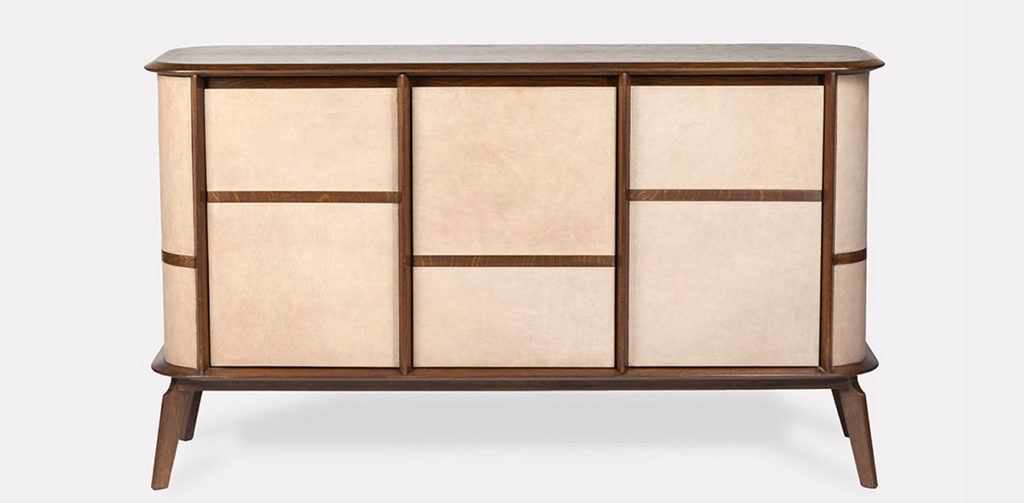 Their products are a synthesis of handicraft and technology, and are made using multi-materials that are responsibly chosen and procured. The strength of their products lies in their durability and timelessness. The process is intensely collaborative, where everyone from the client to the craftsperson is a participant, and in which each product has a journey where all stakeholders have a takeaway—a memory that lasts a lifetime. Mangrove Collective is rooted in the idea that less is more, where the notion of luxury moves away from glamorous, statement-making objects towards embracing local crafts and artisanal products.
2. Mianzi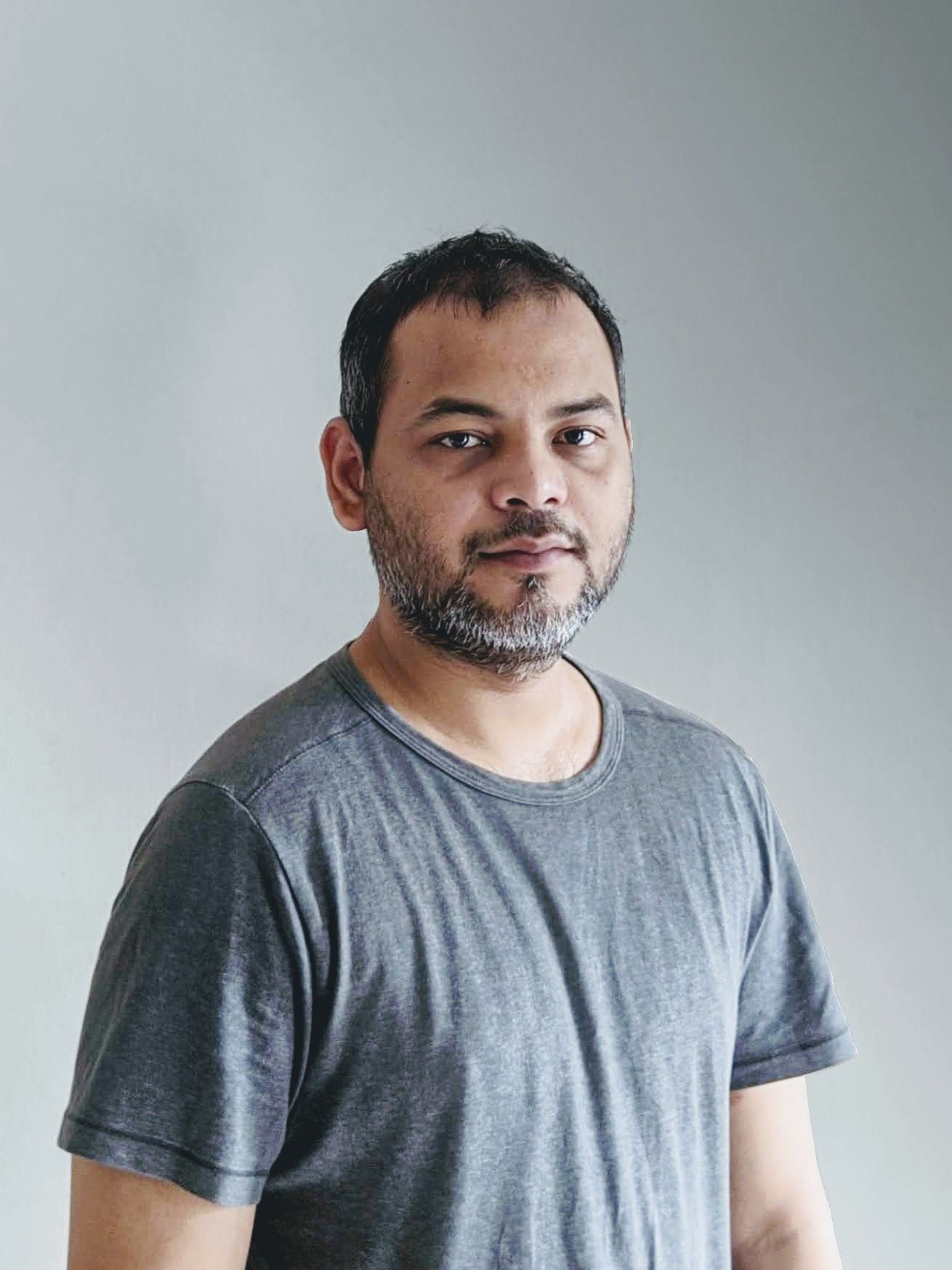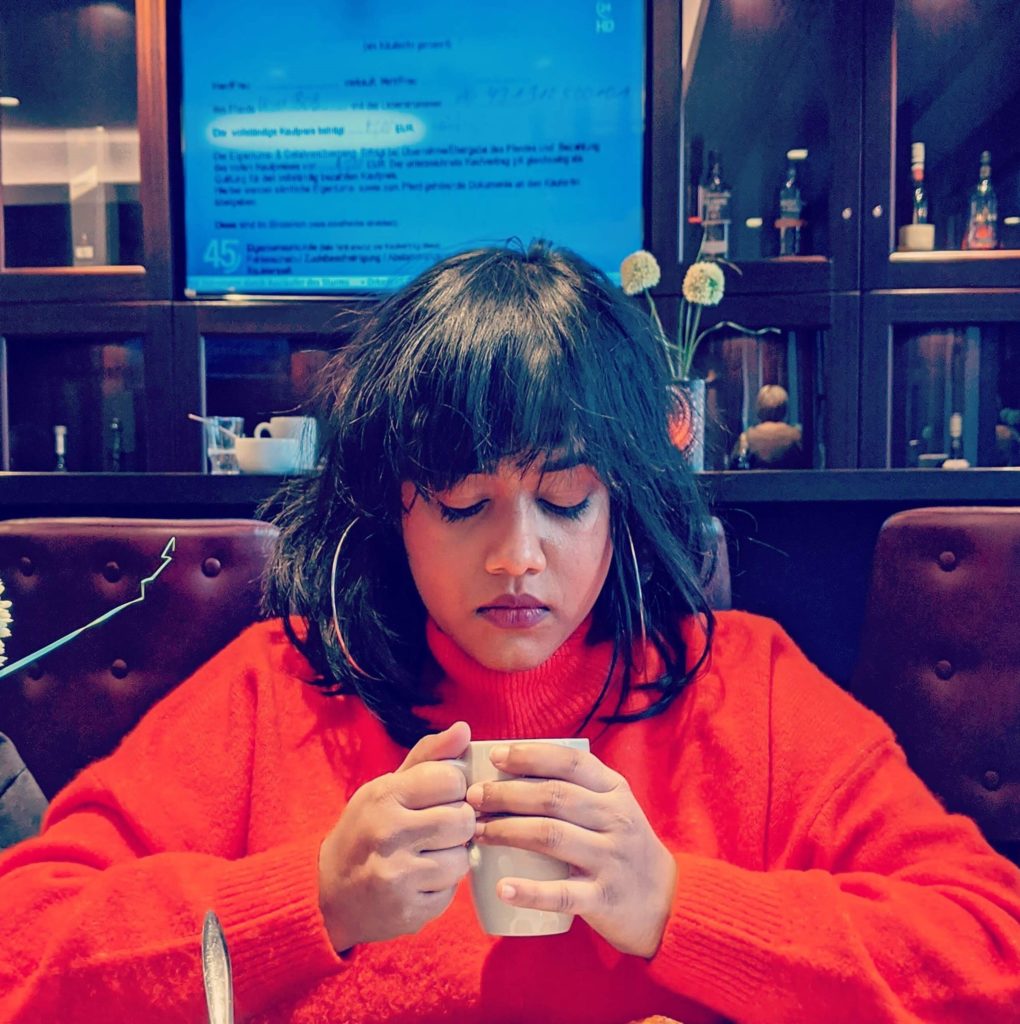 Mianzi designs bamboo products that aim to revolutionize the way bamboo is seen and used by bringing eco-friendly yet inventive and aesthetic bamboo-built options in furniture, lifestyle products, bicycle and architecture in near future. The product developers at Mianzi, have been enthralled by the revolutionary concept of Hedonistic Sustainability. Developing smart technology to make the manufacturing process earth-conscious, flat packaged, light-weight products with minimal shipping footprint closes the cycle of sustainability.
Mianzi is making efforts to generate employment and income for the local craftsmen and craftswomen who are struggling to survive especially in states like Madhya Pradesh, Assam and the rest of North East India. At the same time, they can revive their vanishing dexterities, gain employment in their localities while breathing a new life to their ancient craft, and ad infinitum passion.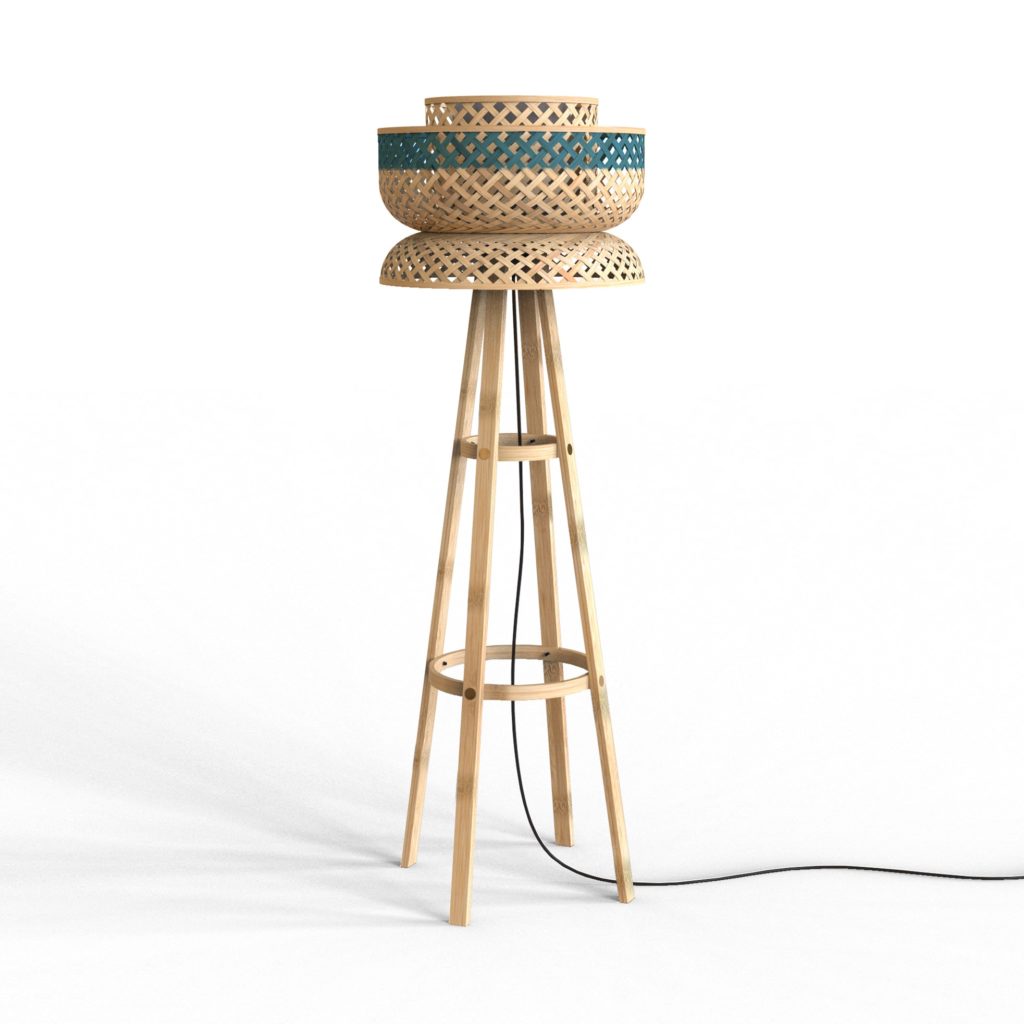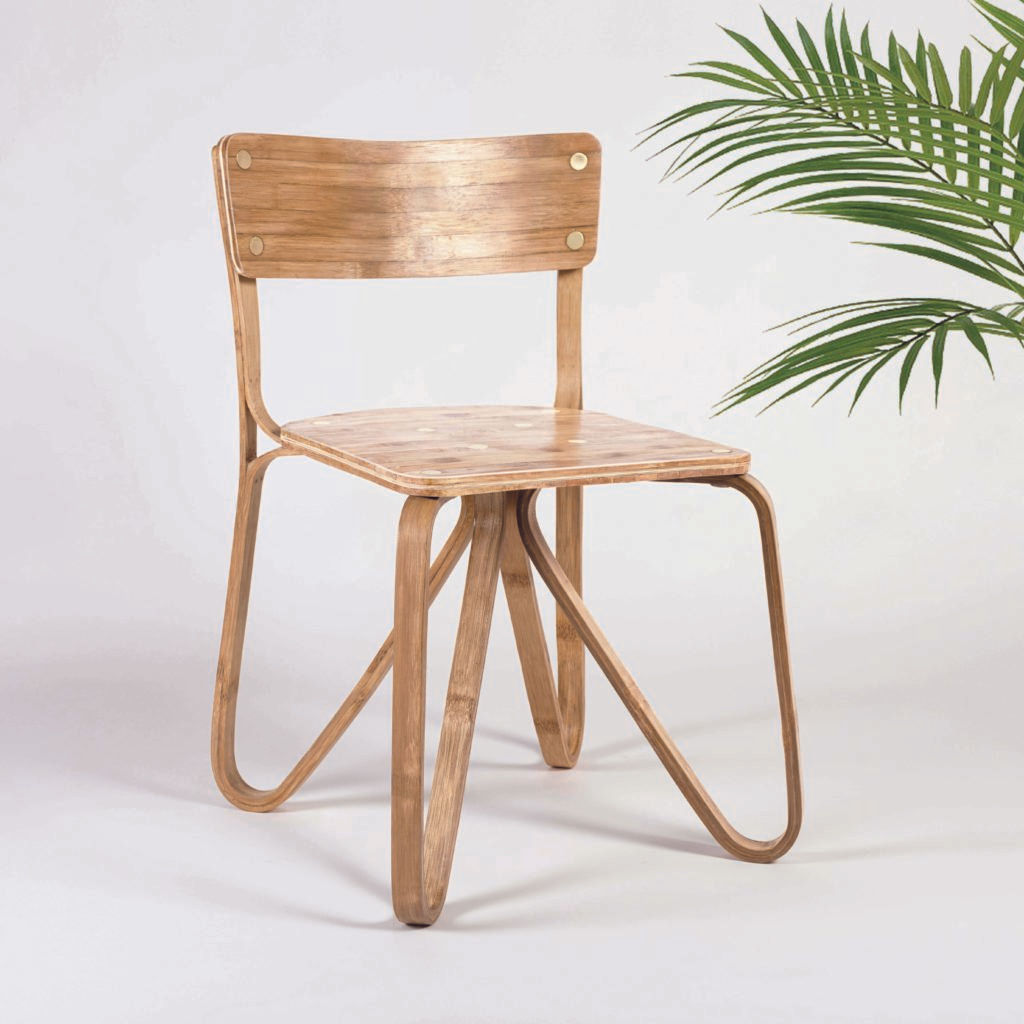 The design of the Lotus Floor Lamp by Mianzi is inspired by the 'lotus' flower. In order to minimize the environmental footprint, the entire lamp is made from a single 5' height hollow bamboo pole of 3-4" diameter. The Butterfly Chair presents bamboo as a material for elegant and minimal furniture for seating. The curves and the composition of the elements make the form more organic. It bends due to the natural flexural strength of bamboo; the backrest of the chair has a cushiony effect.
3. Design ni Dukaan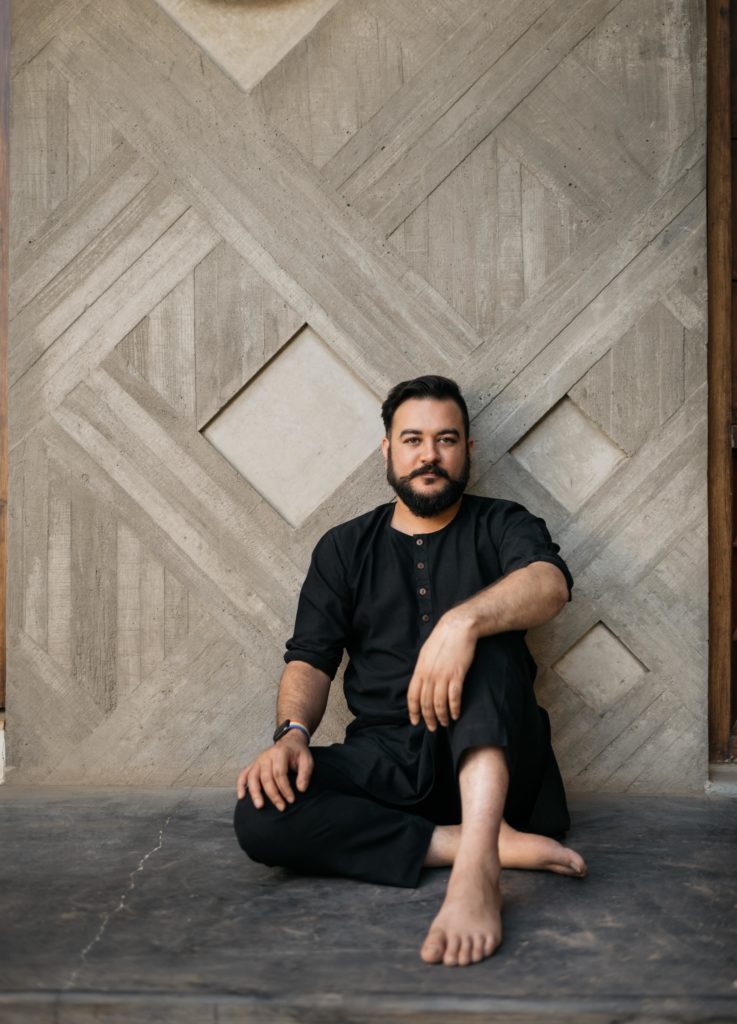 Design ni Dukaan founded by Ar. Veeram Shah in 2013 is a multidisciplinary studio based in Ahmedabad, focusing on the concept of design in totality and without distinction. The studio deals with architecture, interior design and furniture design projects. The practice is divided between the studio and the workshop. Both these entities work in cohesion to translate ideas into functional forms. Every person from the principal to an intern, the carpenter and the artisan holds equal importance throughout the process. As an essential element of running this practice, intellectual discussions are only valid if the technicalities are resolved. 'Creating', hence, becomes a collaboration between the designer and the artisan, between the intellectual and the craftsmen.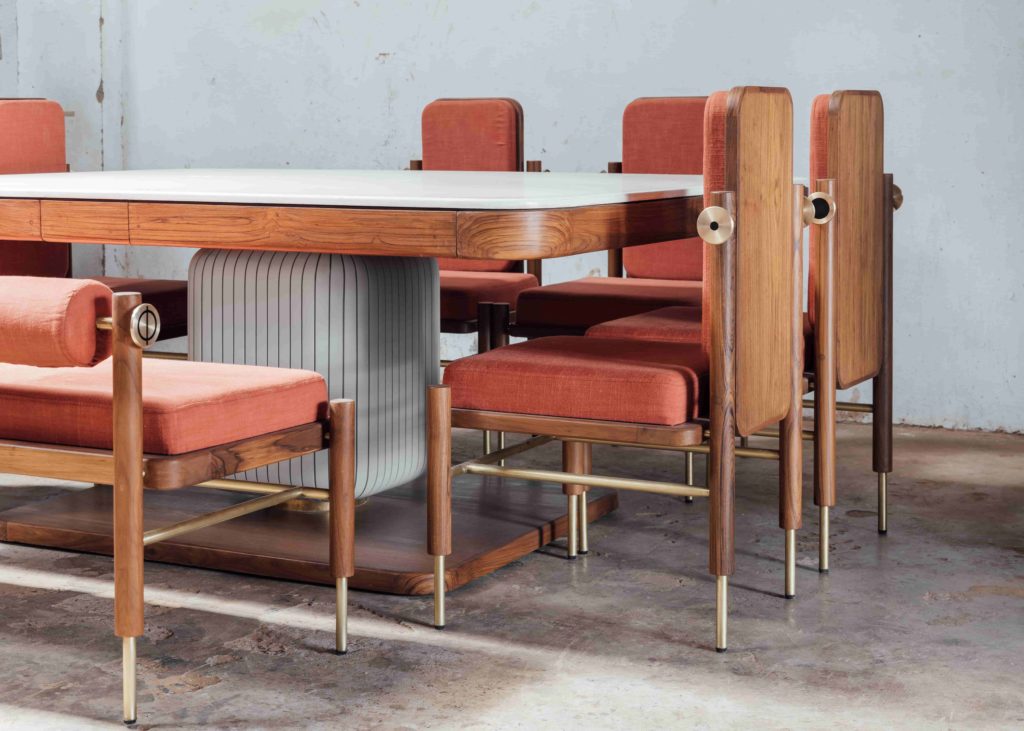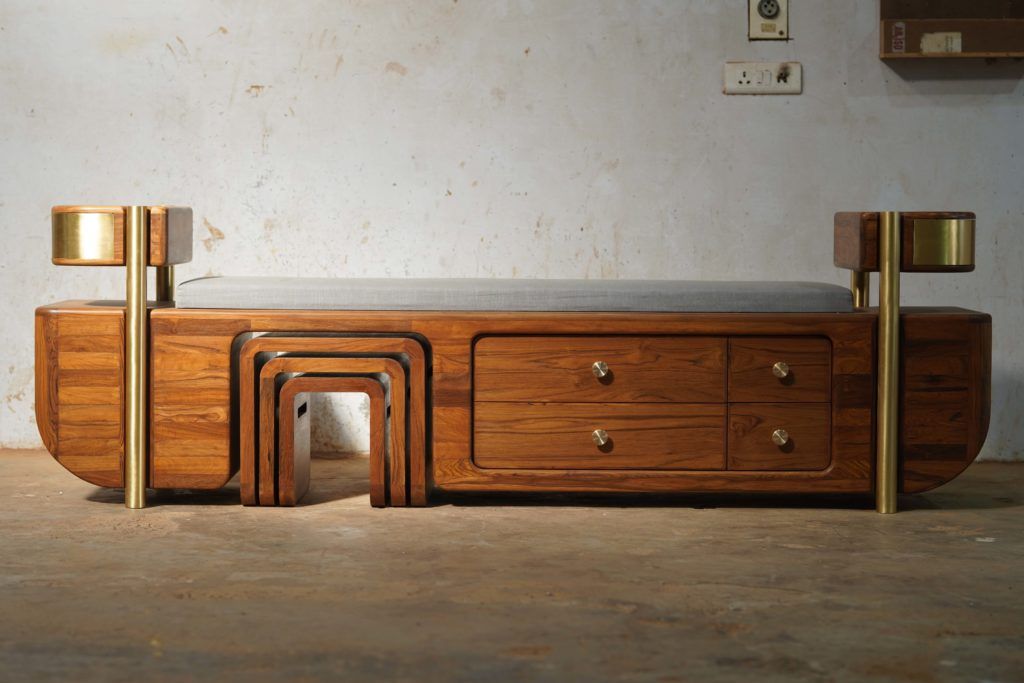 The focus of the studio is to implement materiality as a process in achieving the atmosphere and space they envision. By creating a limited palette, they experiment with how materials can be utilized in different ways. Every single object in the space has a meaning, from a door knob to a sculpture. The studio chooses materials that age gracefully such as brass, wood, stone, concrete, IPS, etc. They do not impose or subdue. The studio work with a base material and add layers of complexity with complementary materials in a subtle specificity. The general inclination is towards using materials that are procured locally and ones that are closer to their natural state.
4. House of Badnore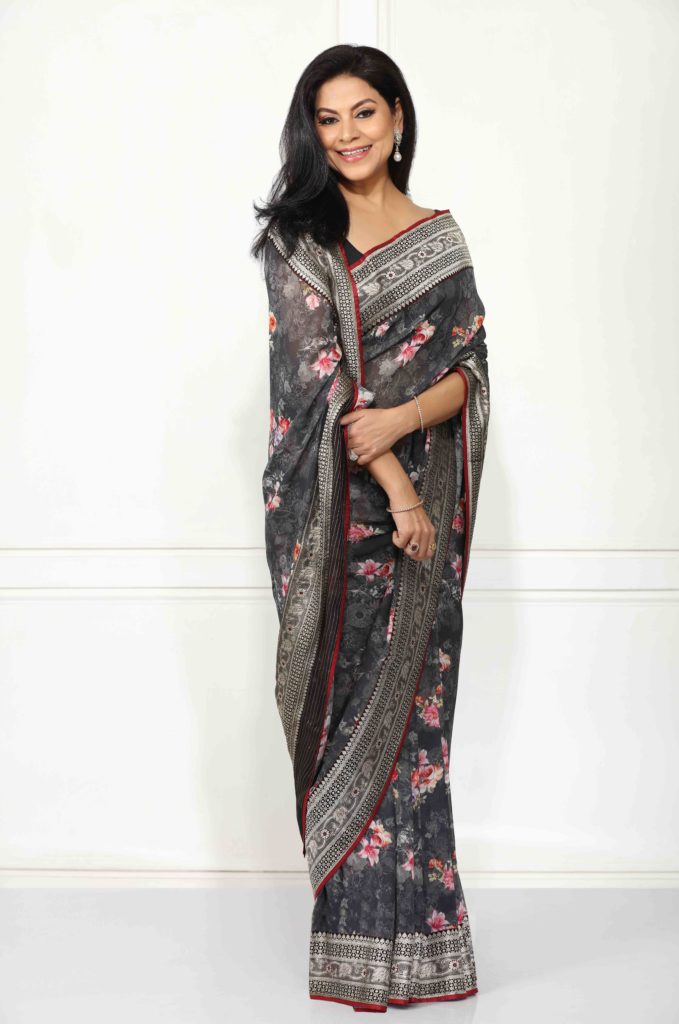 House of Badnore has brought out a collection of eco-friendly, weather resistant Aravalli Rugs that are woven with jute and recycled PET bottles and printed with vintage inspired patterns. In a conscious drive to nurture nature, they partnered with various organisations that are initiating planting of trees and donate part proceeds towards the same under their 'Buy to Breathe' initiative. It consists of a variety of handwoven, luxurious, eco-friendly and weather resistant rugs featuring designs influenced by the past yet with a modern twist to match the modern times. Intricately designed and printed with vintage inspired patterns, these rugs are woven with jute and recycled PET bottles.
Aravalli Rugs are introduced as a part of House of Badnore's sustainable Eco-Happy collection. In addition to the Aravalli rugs, the Eco-Happy collection also comprises Vegan leather table mats, coasters and photo frames (adorned with metal) and pure silver straws to minimise waste.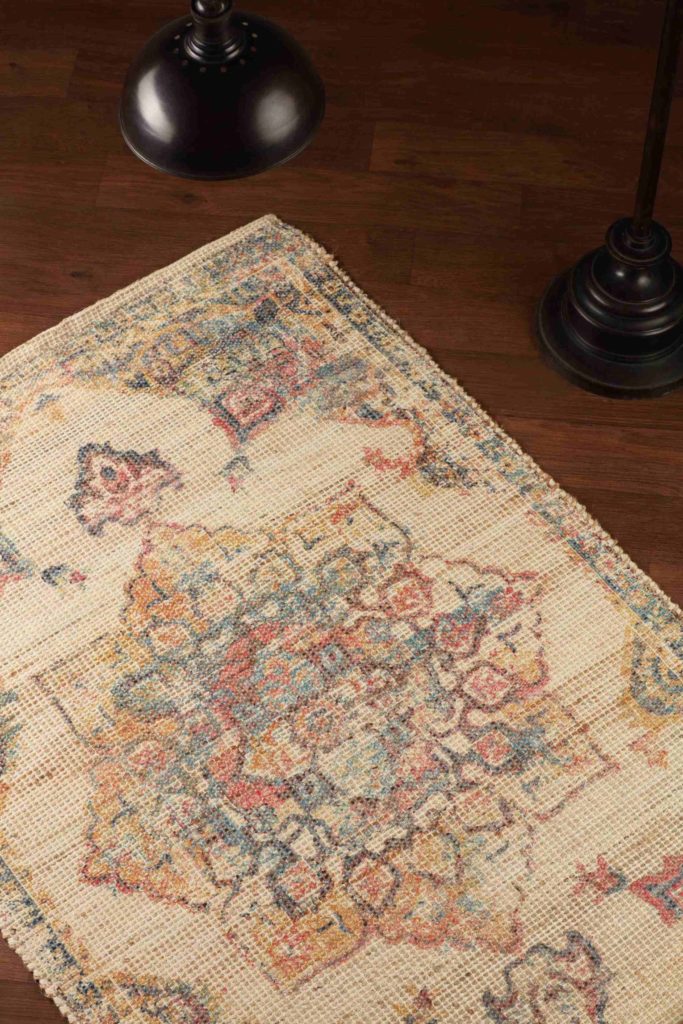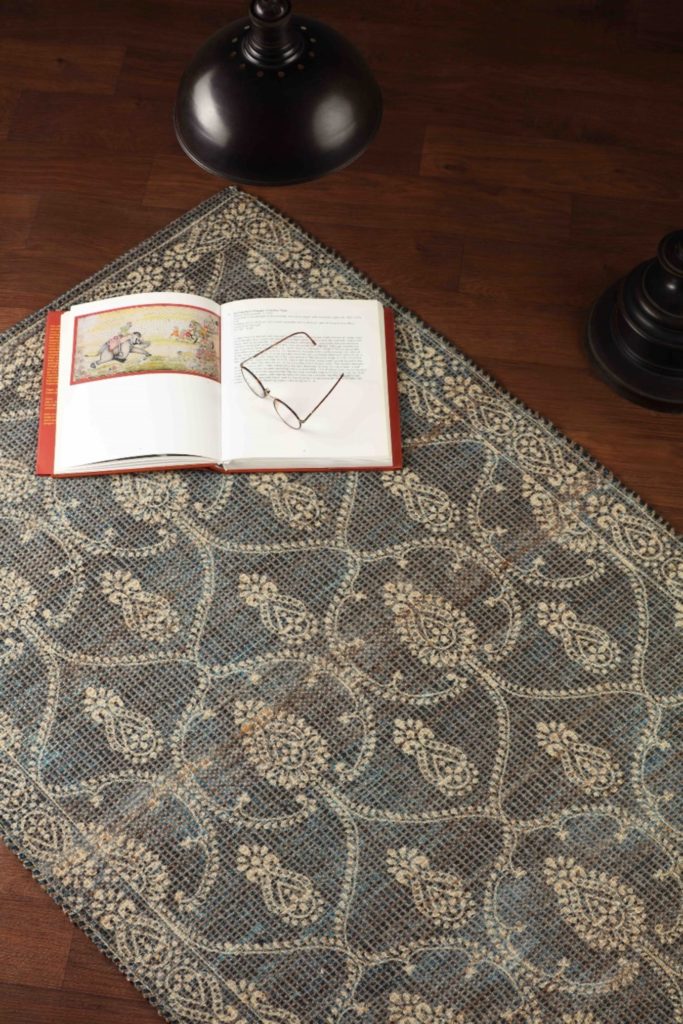 5. Zouk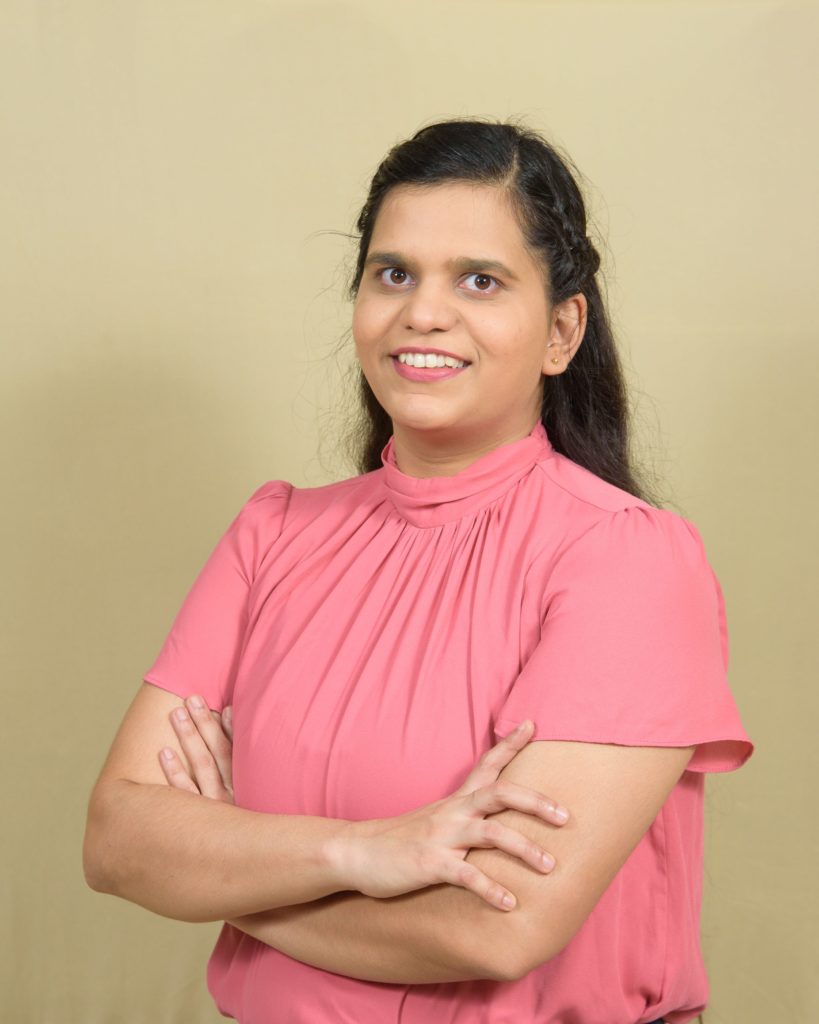 Zouk is a Proudly Indian and 100% PETA-approved Vegan brand for Bags, Wallets and Accessories. A majority of Indian women in the workforce wear traditional ethnic attires to work, but most of the brands that are available in the bags and accessories space still feature a dominant Western look and feel. This has created a gap in the market for stylish and functional products displaying an essence of India, a gap that Zouk aims to fill with its range of products available in a quintessential Indian style.
The brands was born when founder Disha Singh visited Kutch, as part of an MBA course at IIM Ahmedabad. The idea behind it was to support and encourage good Indian craftsmanship and handicrafts, to keep these cultures alive for future generations and combine them with modern functionality. Singh along with Pradeep Krishnakumar, her IIMA batchmate and husband, have taken that idea to reality, growing the brand to over 50,000+ customers across India. Their collection has grown to include Bags likeWomen's Office Bags, Laptop Bags, Handbags, Backpacks, Hobo Bags, Tote Bags, and Accessories like Wallets, Pouches and Laptop Sleeves.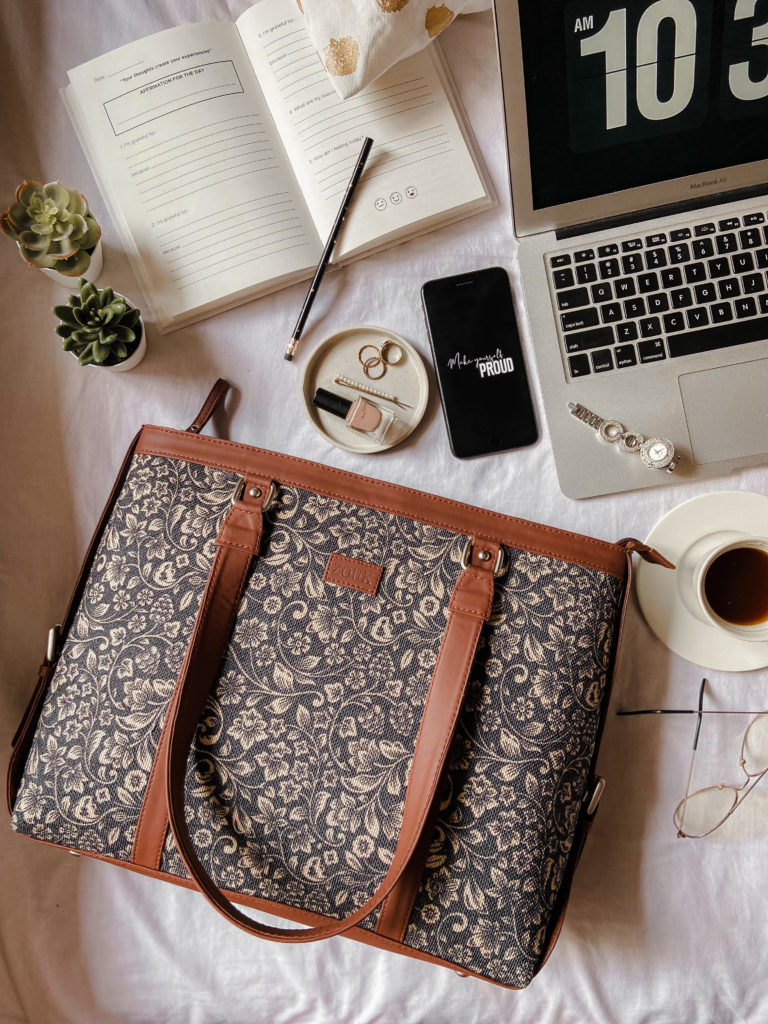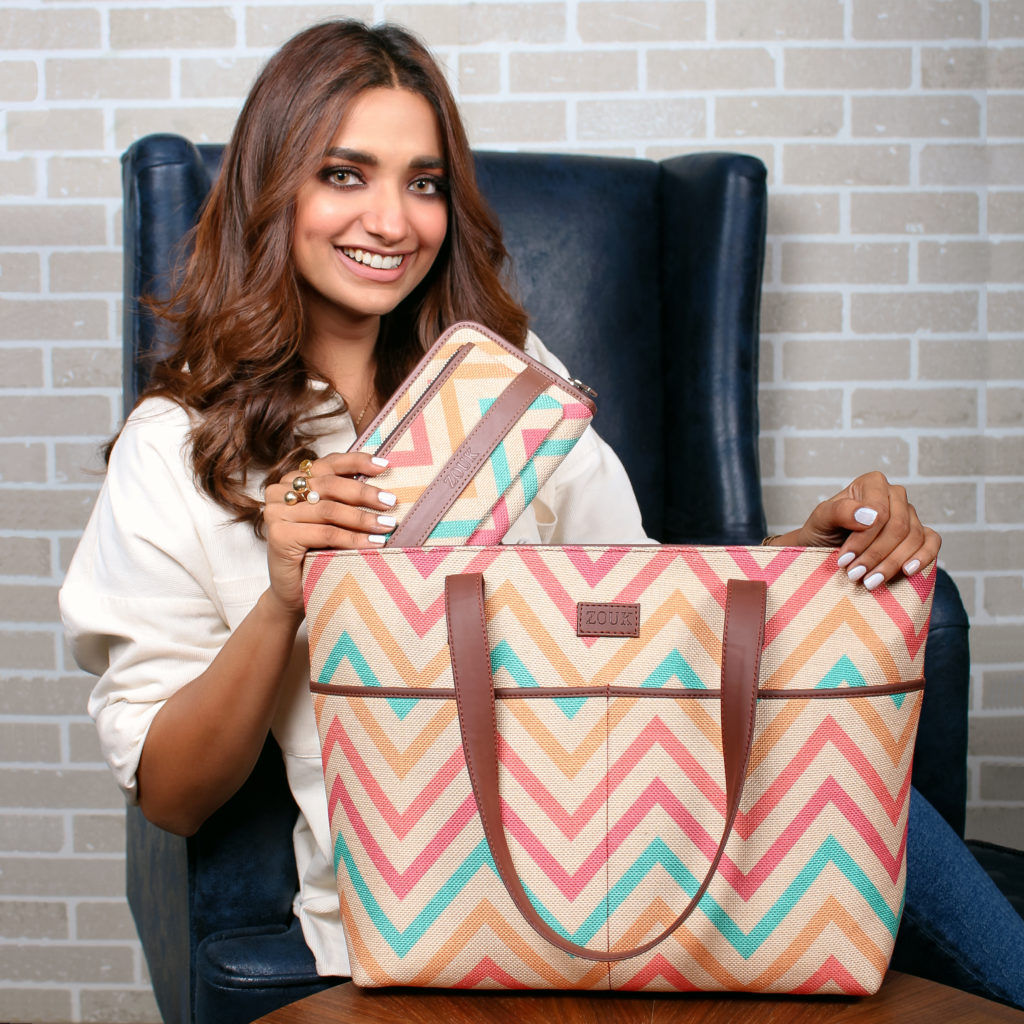 The products are made of traditional handicraft fabric such as Ikat, combined with 100% vegan materials. All products are handmade at their facility in Mumbai by expert artisans who have been upskilled from Dharavi and now bring to life 'Proudly Indian' products, which has been the brand's tagline for over three years.
6. This and That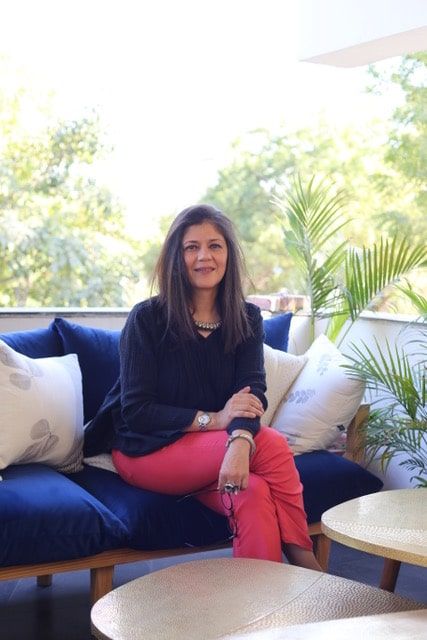 Founded in 2016, This and That traces its roots to the 20-year-old interior design practice of Ariane Thakore Ginwala. The search for objects that completed her vision for spaces led to making things that she could only find in her mind. Fascinated by the rich diversity of Indian craft and contemporary sculpture around the world, her innate eye for detail found a match in a carpentry workshop in Ahmedabad. Thus began a collaborative journey where design and craftsmanship constantly challenged each other, traversing geographies, cultures and materials.
She started prototyping what later became the first This and That collection, with master woodworker Ishwar Bhai. It is this collaboration between designer and craftsman that defines the brand. The aim is to not just preserve traditional craft, but reimagine it– in scale, function, form and concept.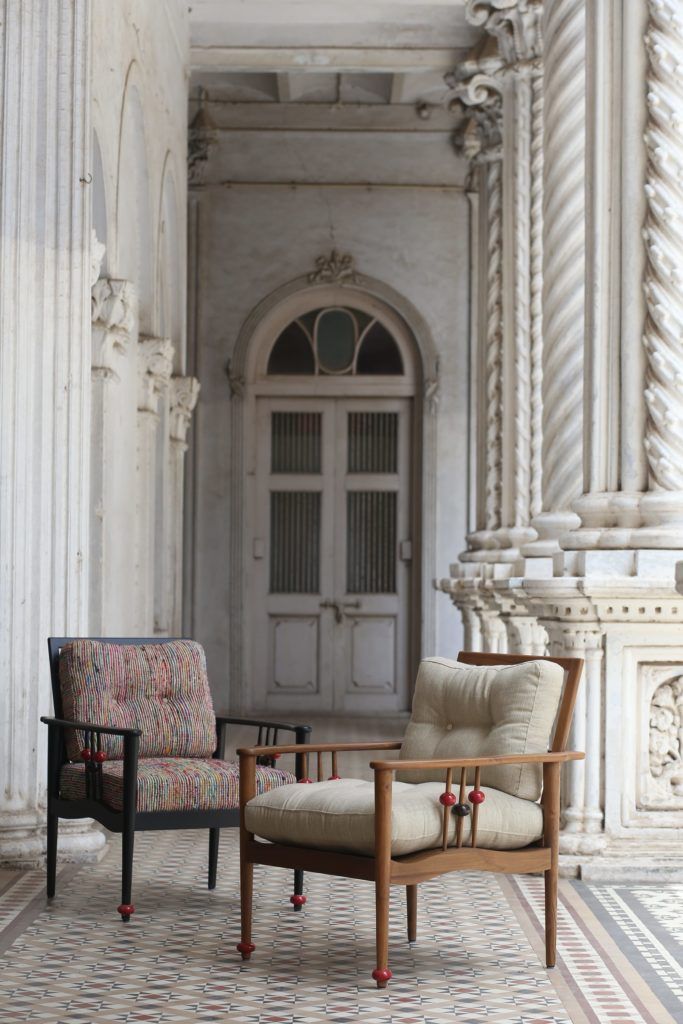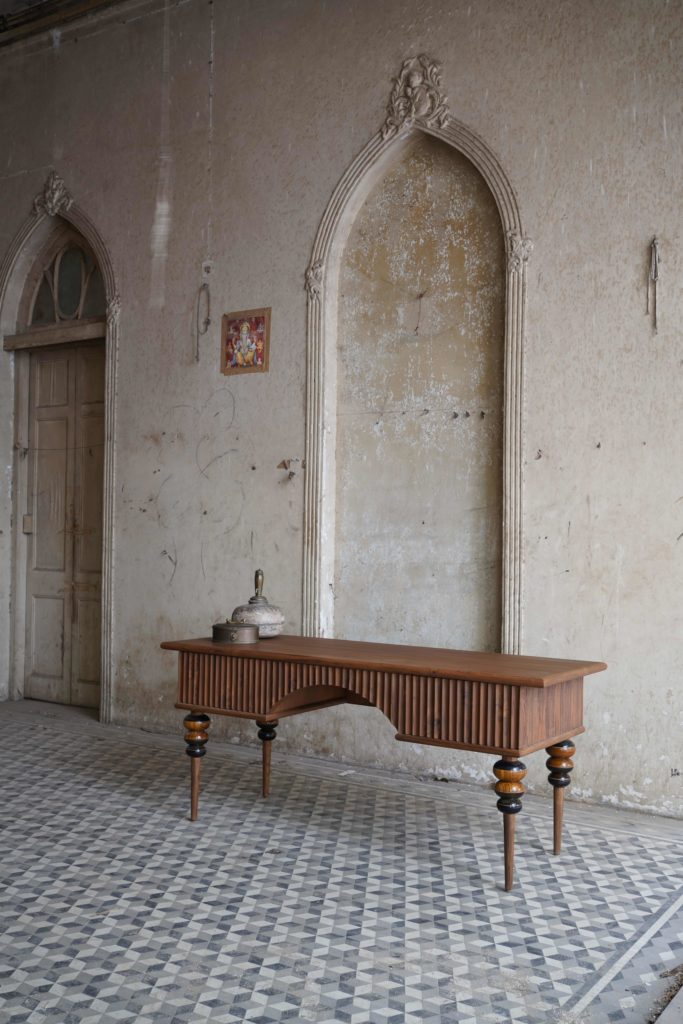 They insist on working with natural materials which are sustainably sourced, whether it is wood, metal, fabric or pigments. While things take longer and cost more, the products are gentle on the planet. Every collection starts with an heirloom, a familiar craft, an archetypal motif or a pattern in nature. They create collectible designs by distilling indigenous skill and a global sensibility by evolving a new vernacular for design in India.
7. Orvi Home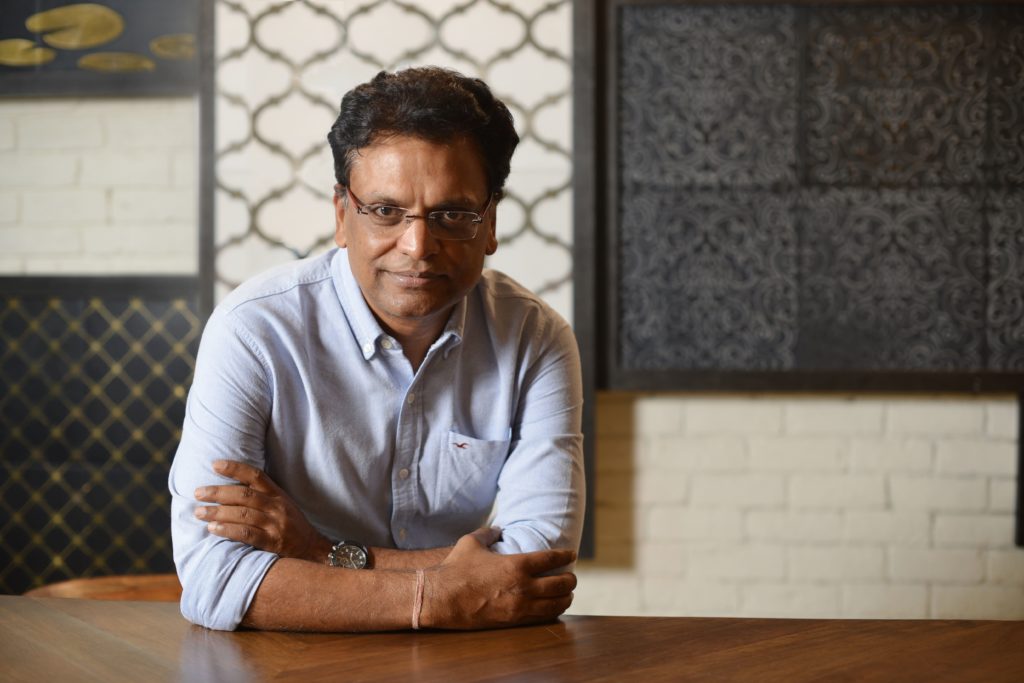 Orvi Surfaces was launched in 2014 by Sanjeev Agrawal to protect and harness Indian handcrafted techniques like Tarkashi, stone carving, hand sculpting, intricate metal inlay and glass-making traditions. Orvi Home from the house of Orvi Surfaces is a designer line of sustainable homeware items and artifacts crafted by skilled karigars. Made from eco-sustainable materials, the intricately handcrafted pieces make for a luxurious accompaniment for contemporary spaces.
The Tarkashi products by Orvi Home are handmade using finest quality, hand-polished Acecia wood with slim wires of metal brass, to create intricate curlicue motifs of flower, often seen in traditional royal palaces. The handcrafted platters, cake stands, trays and coasters are made with natural stone marble, wood and indigenous materials like mother of pearl and embellishment of intricate brass inlays.
Artisans of this 150-year-old dying art form, take several years to master the craft. Through extensive hands-on training along with technology, Orvi has provided sustainable livelihood to the few surviving Tarkashi artisans in India. What was often seen as manual and constrained labour with no future by the artisans, is now looked at as an opportunity for artistic expression and an ability to take pride in ancestral saviour faire, which can now be passed on to the next generations, due to demand creation, recognition and finances.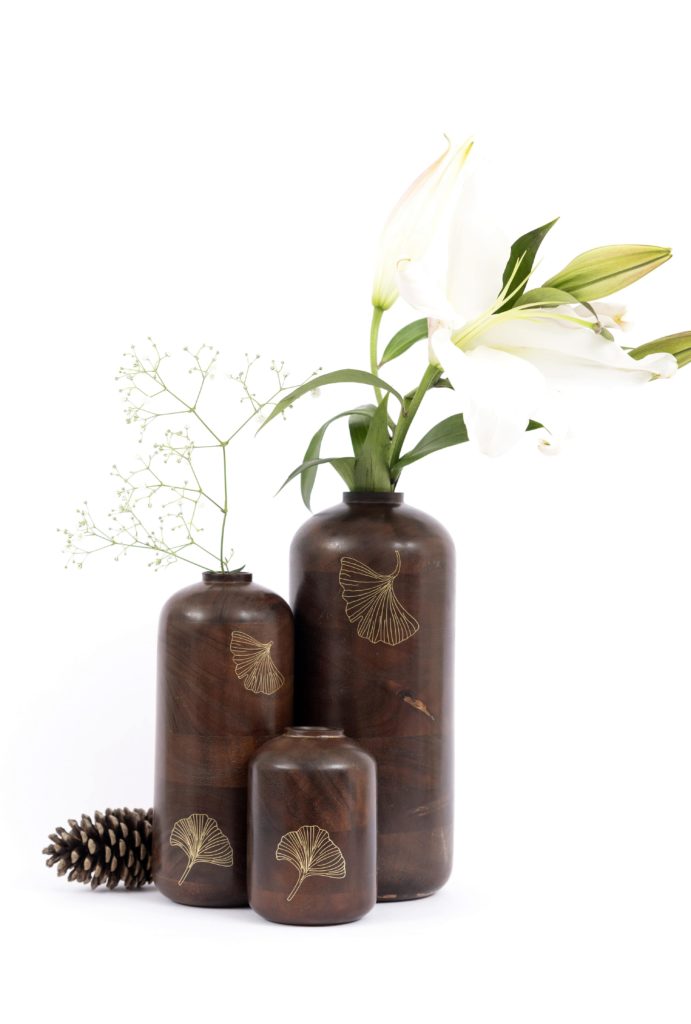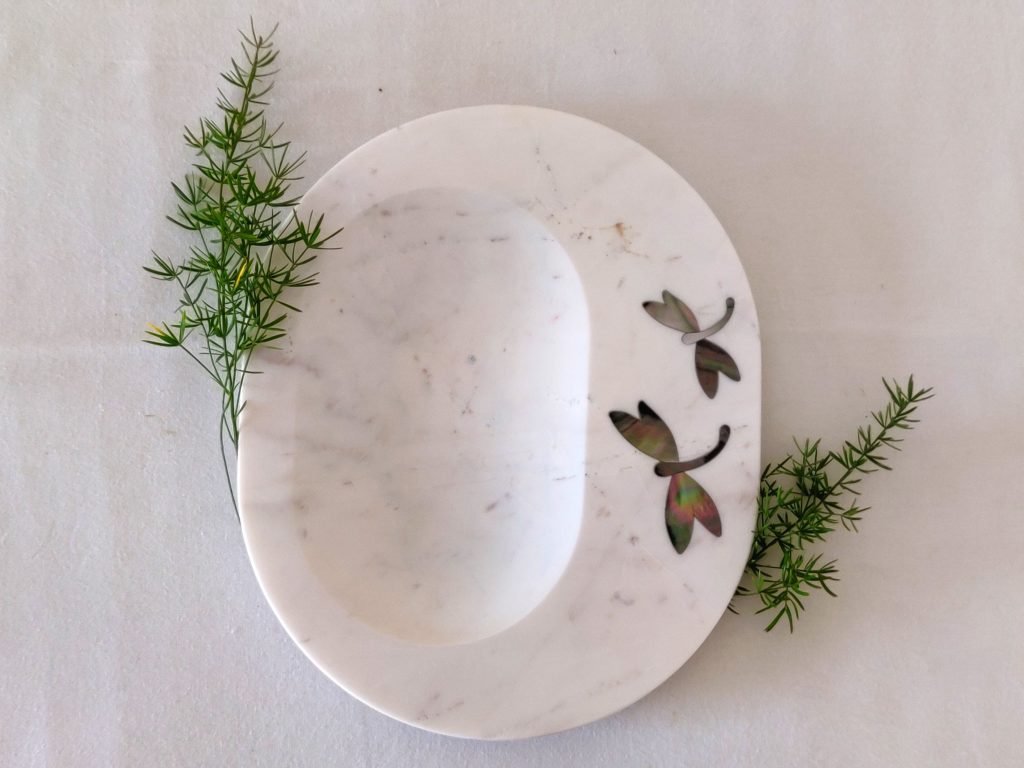 8. Oorjaa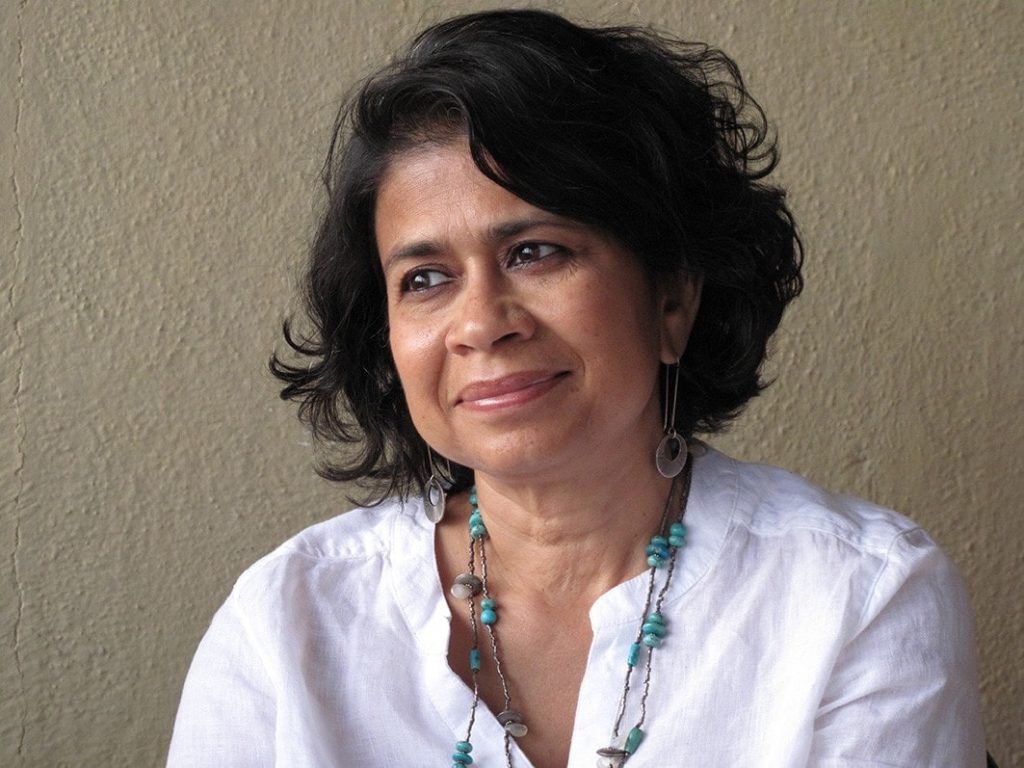 Oorjaa is a design studio that handcrafts sustainable materials into lamps for retail and custom lighting solutions for commissioned spaces and projects. Their roots lie in Bangalore's first handmade paper studio established in 1998 by Jenny Pinto. Today, in partnership with Radeesh Shetty of The Purple Turtles, they continue to be led by the idea of combining waste and natural fibre to create beautiful lights. Every lamp is handmade. It all began with a desire to work with hands.
The design studio is an exploration of light that reflects its love of material, craftsmanship and sustainable living. Crafted with care, every lamp is alive with the inimitable individuality of the handmade. They subtract the superfluous, in both their aesthetic and methods, evolving designs that are easy on the eye and the environment. As one of the first artisanal paper studios in the country, they have learnt their craft through a journey of discovery. Along the way, they have been joined by people who shared their curiosity of material and passion to create not just lamps, but spaces that glow from within. From just two people and excited forays into paper making, they have grown into a family of 35 artisans and 3 designers today, lighting up homes, hotels, art installations and more.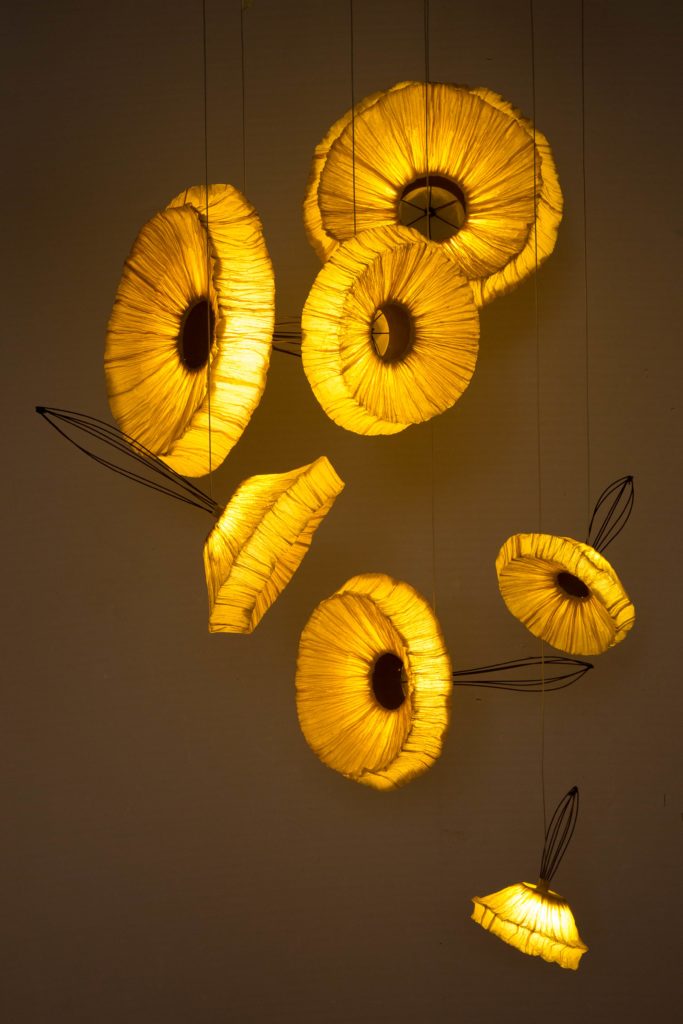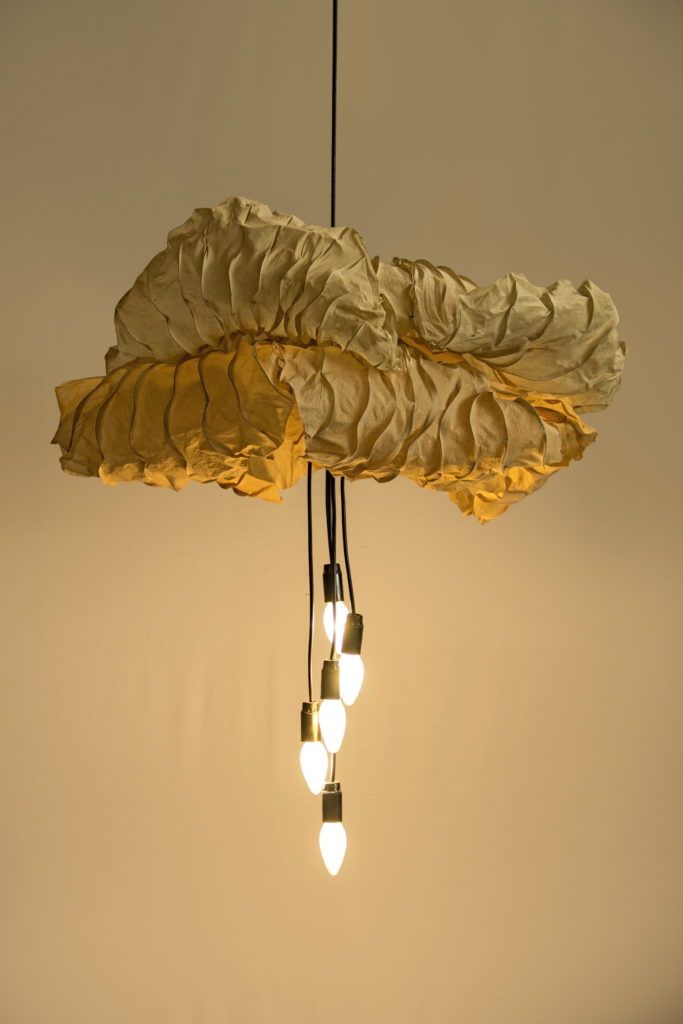 9. Bloon Toys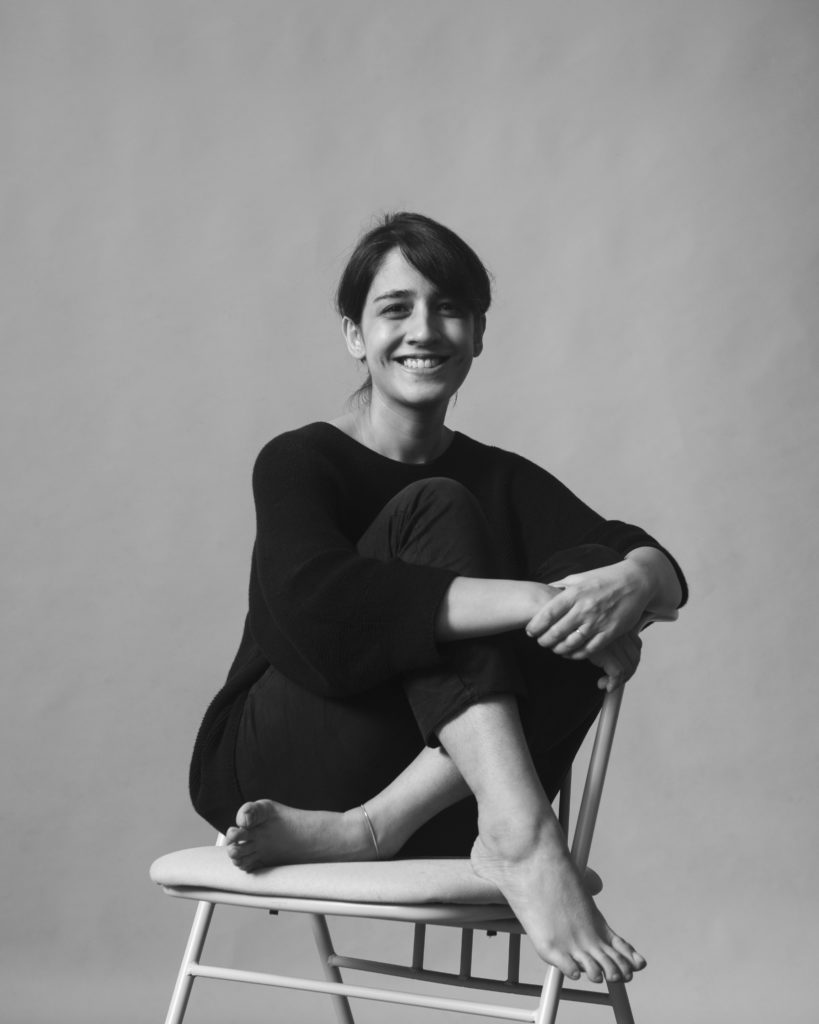 Bloon Toys works at the intersection of learning and design. The toys are purposefully minimal– inviting play but also allowing enough room for exploration and possibility. The toys are designed and made totally child-safe with natural materials– sustainably harvested wood, wool, beeswax, natural dyes and natural finishes. From a sustainability standpoint, in addition to being natural and bio-degradable, the toys are unlike other toys that lose relevance rapidly; they are designed to be sturdy and stay relevant for many years– often used in different ways as children grow up.
The Wee Folk collection from the house of Bloon Toys is an essential component of imaginative play and are found in Waldorf schools around the world. Minimal detail in these simple humanistic wooden forms ensure that it is the imagination of the child that lend them life, character, mood and expression. The set of eight people, four adults and four children are handcrafted using four different types of wood– maple, steam beech, white oak and teak.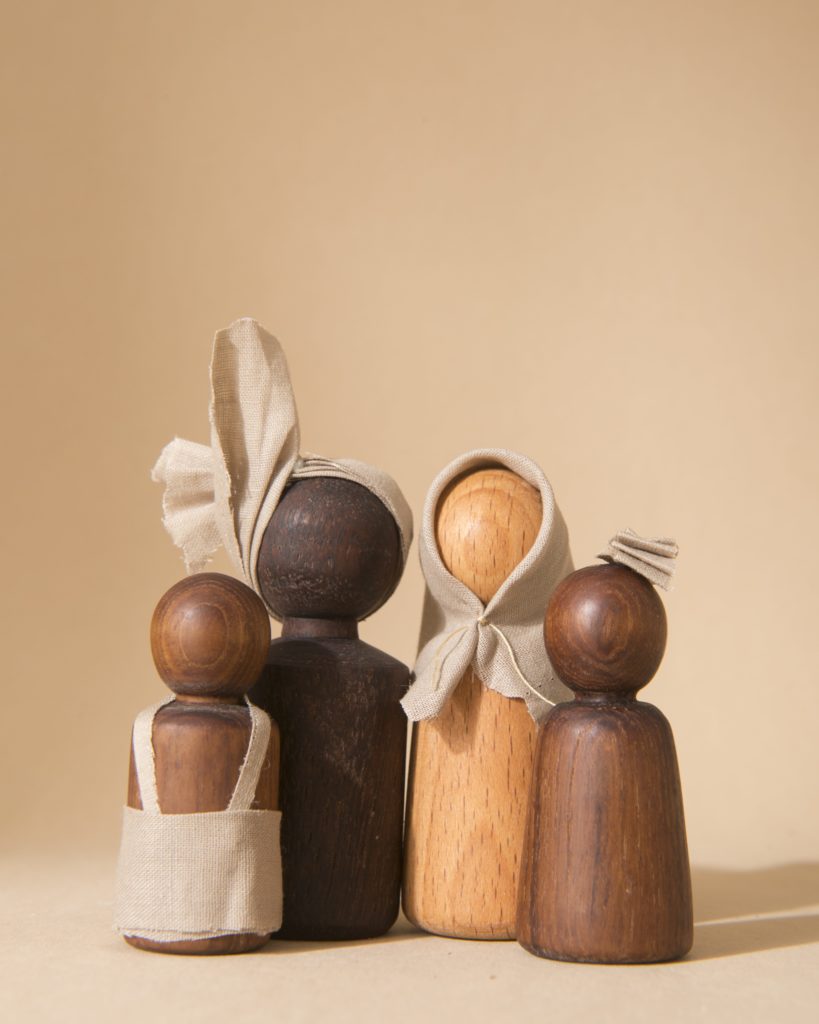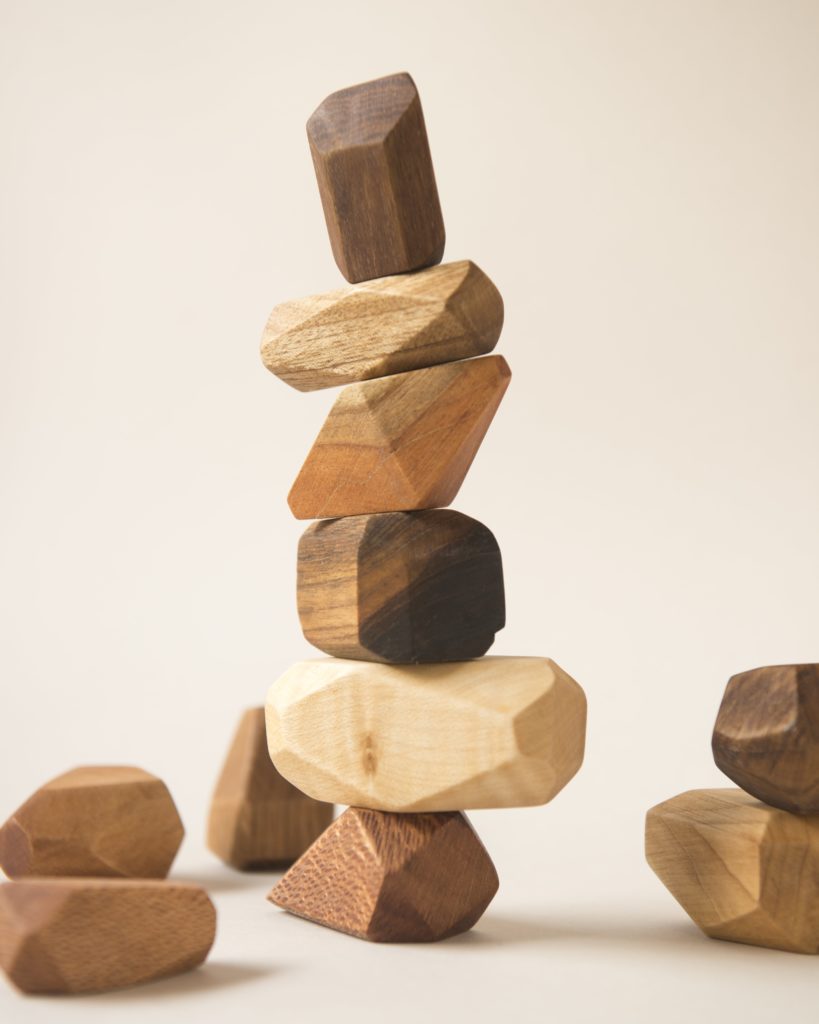 Zen Blocks are another versatile blocks made the company that can be used to stack, explore, build or create. Inspired by tumi ishi, or Japanese balancing blocks they're handmade using salvaged wood of different sorts– neem, oak, maple and beech, and finished with tung oil and beeswax.
10. Ellementry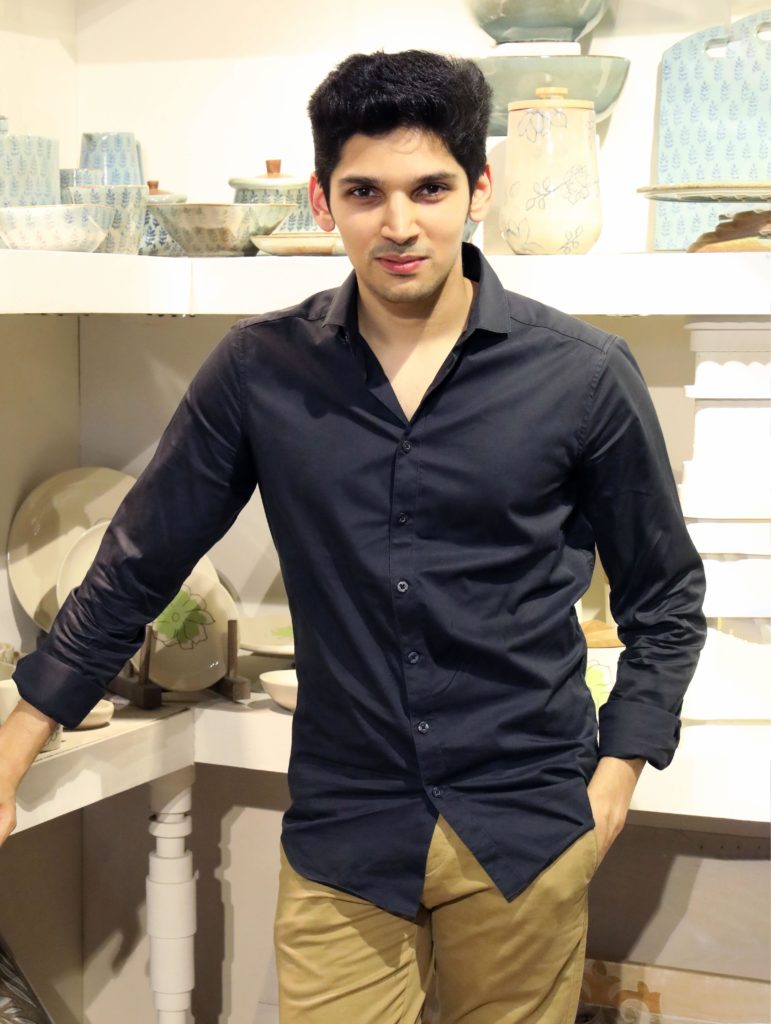 Ellementry is a manufacturer of branded handcrafted homeware, which has created a space for local artisans to flourish. They got a platform through Ellementry to showcase their talent in creating culturally rooted products with a modern outlook to suit the contemporary world. The company is providing full-time employment to an entire village and work to more than 4000 local artisans.
The aim of Ayush Baid, the founder of Ellementry, is to preserve the unique skills of Indian artisans whose knowledge is being passed on from generation to generation and merge it with the modern business processes and design language to bring little pieces of functional art to every end consumer.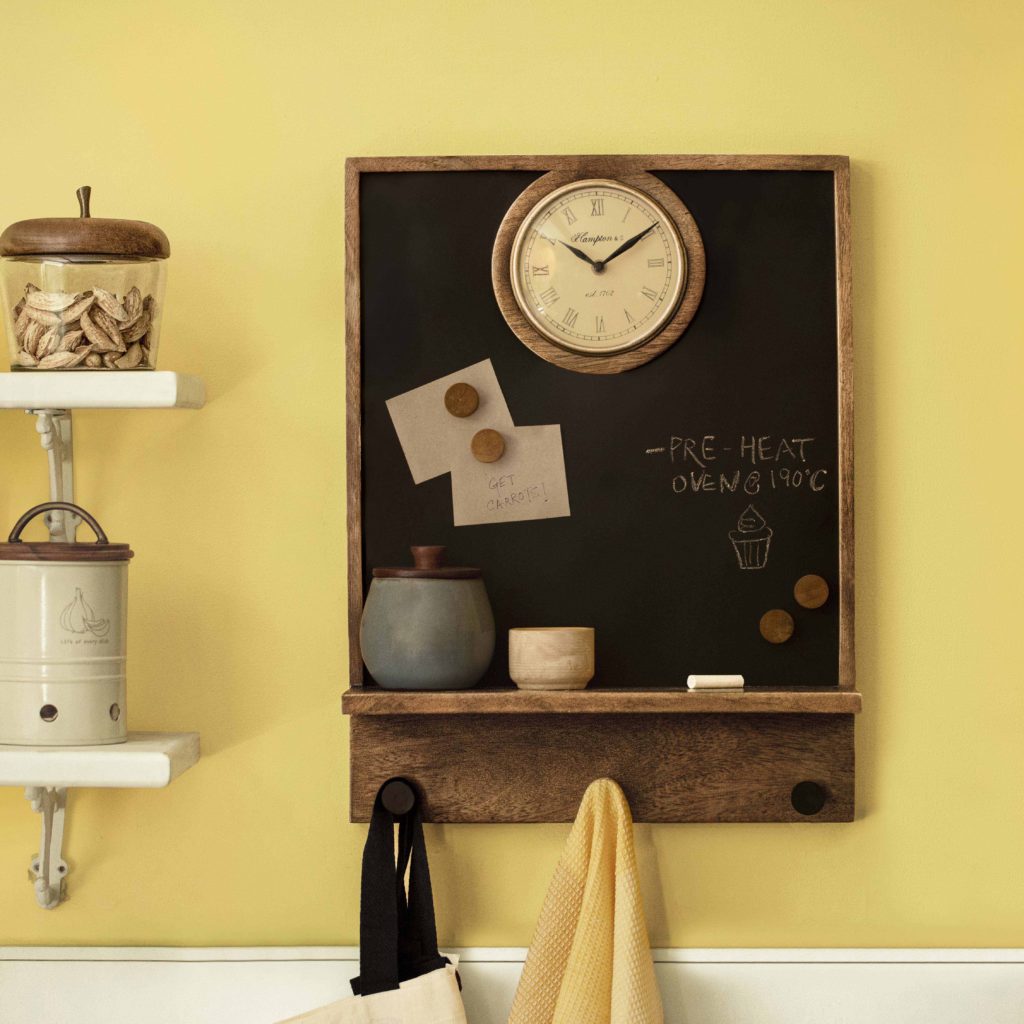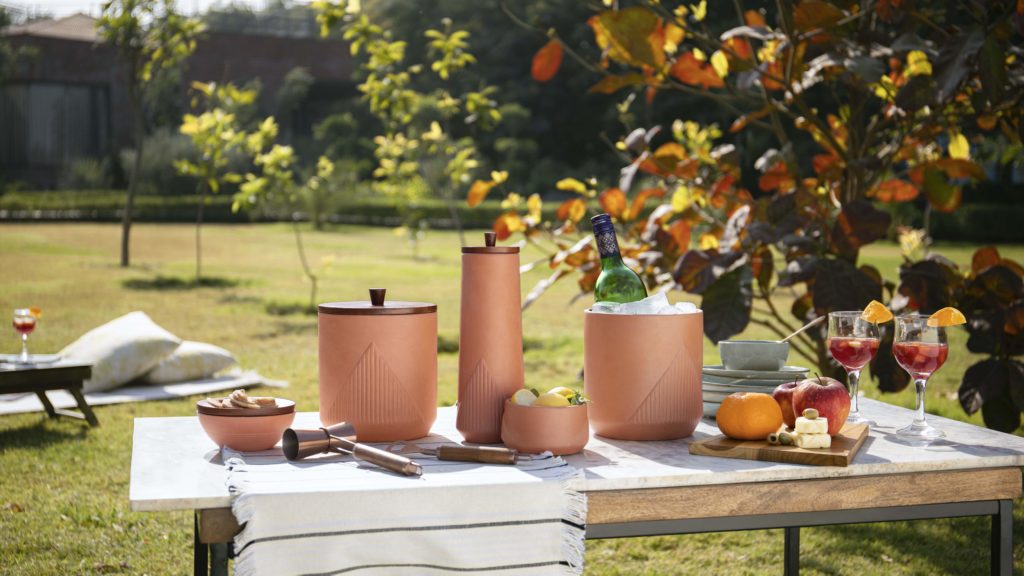 The existing, largely unorganised market paid little attention to design and food safety thus leaving a big gap. Ellementry is filling this gap by focusing on sustainable design, product multifunctionality and aesthetics. Every material used to create the products are entirely food safe. Everything is tested according to international food safety norms, from their materials to the finishes such as lacquering, glazing, etc.