On the border between residential and commercial functions, the concept of Valley in Amsterdam is rooted in transition.
Located in the lively city of Amsterdam, Valley is a mixed-use project consisting of 196 apartments, seven storeys of offices, a three-storey underground parking with 375 parking spots, and various retail and cultural facilities. Valley's three peaks of varied heights reach up to a maximum of 100 metres, at which the publicly accessible Sky Bar sits, spread out over the top two storeys and offering panoramic views of Amsterdam. From street level, a pedestrianised path running along retail functions, terraces and roof gardens, leads up to the central valley area spread across the 4th and 5th level and surrounding the central tower.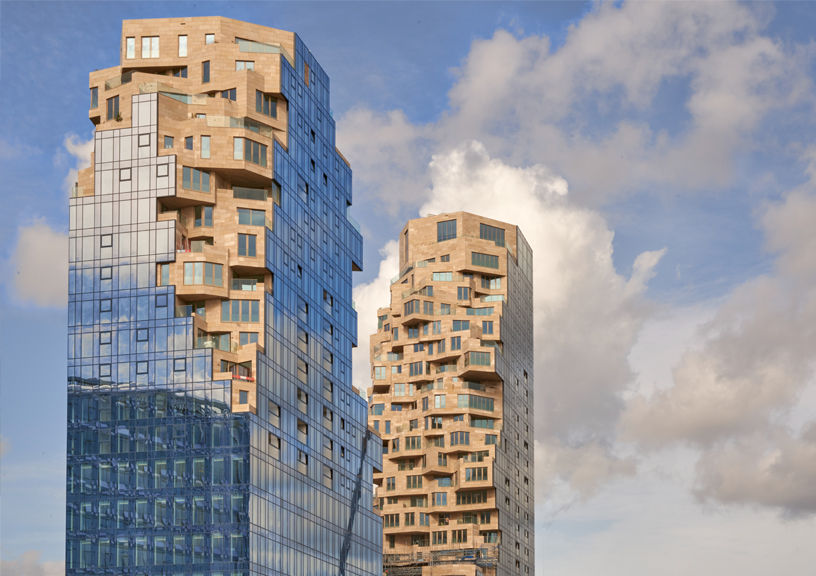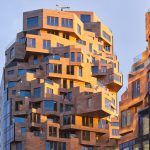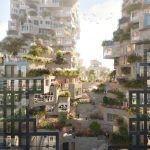 Internationally renowned landscape architect Piet Oudolf designed all of Valley's vegetation, focusing on a year-round green appearance. The project derives its name from the publicly accessible valley. Valley's location is defined by transition—it sits on the border between residential and commercial functions. It forms the connection between green sports fields and the dense urban setting of the business centre, while initiating the change from the smaller scaled buildings of the inner city to the large volumes that define the South-axis. The concept of the valley in Amsterdam building is rooted in this idea of transition.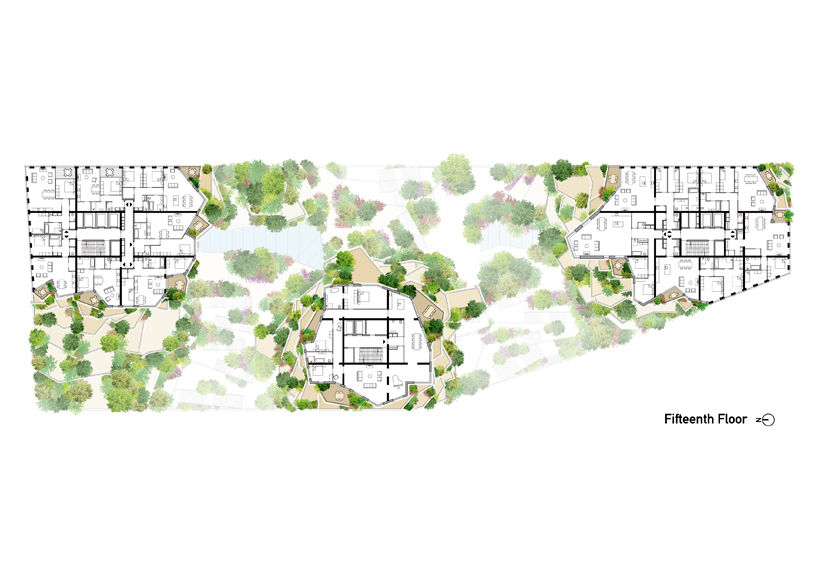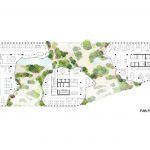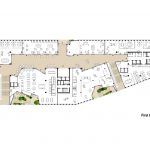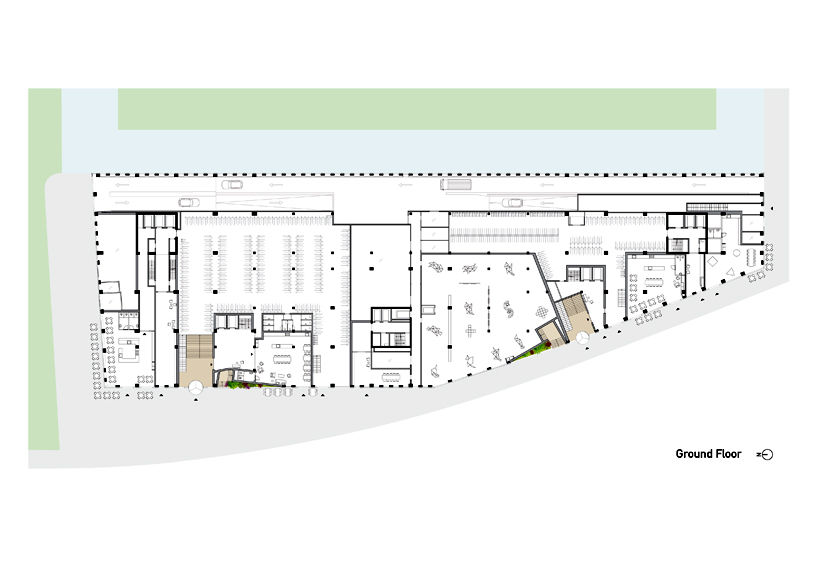 By placing the residential volumes on top of the multifunctional plinth and pushing them to the very edge of the envelope, the resulting volume reads as one single entity. In mirroring the corporate surroundings through its reflective exterior façade, the design acknowledges its corporate heritage and visually connects to its immediate neighbours. In direct contrast to this, the inner façade is defined by a series of rugged, stone terraces with large planters, covering the building in vegetation and bringing a sense of human scale to the volume. Through this opposing treatment of the facades, the duality of the resulting volume, which is reminiscent of a carved out block, is expressed—the corporate vs the residential, the XL vs the human scale.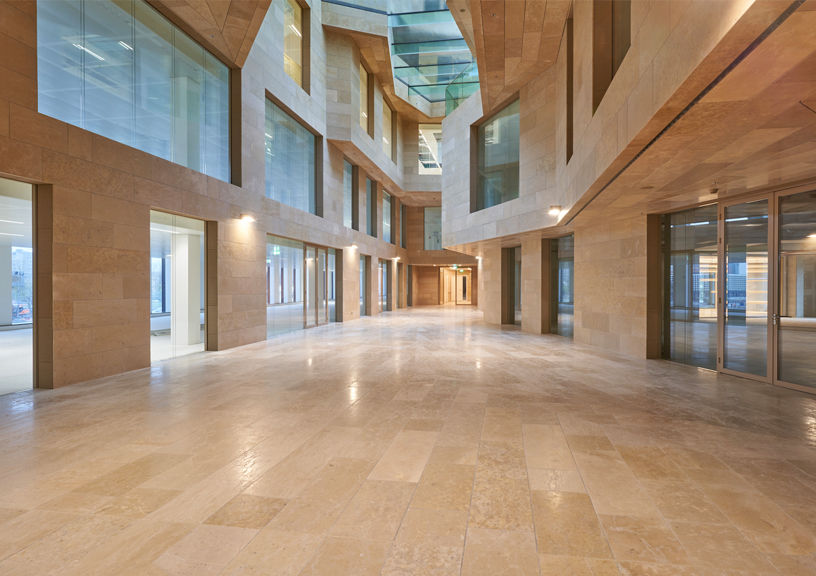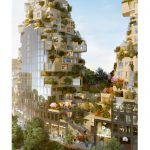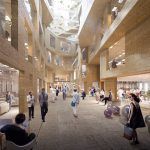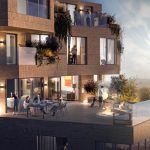 Factfile
Project: Valley, Amsterdam
Architects: MVRDV, The Netherlands
Client: Edge Technologies, The Netherlands
Programme: Mixed-use; residential, offices, cultural,
retail and parking
Size: 75,000 sq m
Architect: MVRDV
Principal in charge: Winy Maas
Partner: Jeroen Zuidgeest
Director: Gideon Maasland
Competition: Anton Wubben, Luca Moscelli, Sanne van Manen, Elien Deceuninck, Marco Gazzola, Jack Penford Baker, Brygida Zawadzka, Francis Liesting, Annette Lam and Hannah Knudsen
Design Team: Gijs Rikken and Gideon Maasland with Guido Boeters, Wietse Elswijk, Saimon Gomez Idiakez, Rik Lambers, Javier Lopez-Menchero, Sanne van Manen, Stephanie McNamara, Thijs van Oostrum, Frank Smit, Boudewijn Thomas, Maria Vasiloglou, Laurens Veth, Cas Esbach, Mark van Wasbeek, Olesya Vodenicharska
Diagrams and Drawings: © MVRDV
Partners
Investor: RJB Group of Companies
Contractor: G&S Bouw B.V. and Boele & Van Eesteren B.V.
Landscape Design: DeltaVorm Groep & Piet Oudolf, Utrecht, The Netherlands
Engineering: Inbo, Amsterdam, The Netherlands
Cost Calculator: BBN adviseurs, Houten, The Netherlands
Structural Engineer: Van Rossum Raadgevende Ingenieurs, Amsterdam, The Netherlands
Installations: Deerns, The Hague, The Netherlands
Building Physics: DGMR, The Hague, The Netherlands
Parametric Façade Design: ARUP, Amsterdam, The Netherlands
Real Estate Consultant: CBRE, Amsterdam, The Netherlands and Heeren Makelaars, Amsterdam, The Netherlands
Images: Vero Visuals, Rotterdam, The Netherlands
Diagrams and Drawings: MVRDV
Graphic Design: PlusOne, Amsterdam, The Netherlands
Model: made by mistake, Rotterdam, The Netherlands