Throughout the 100-plus years of its manufacturing history, Olivari has earned distinction for the quality of its products and the reputation of its brand. From generation to generation, the Olivari family has passed down the attention to detail, the quest for innovation, and above all, a passion for working to high standards.
1. Carlo Colombo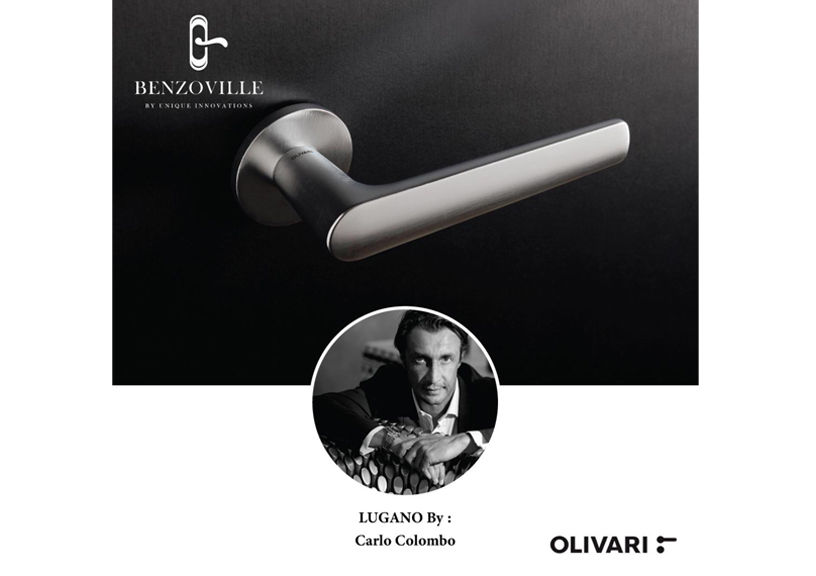 It is an award-winning Italian Architect and Designer. Having worked with some of the best design firms, his repertoire includes interiors, furniture and
construction design. You can now buy a Carlo Colombo Original, right here in India only at Benzoville – the most preferred Luxury Door Handles Supplier by top celebrity architects and designers. Colombo's stunning creation, the Olivari LUGANO Door Handle, is a dream-come-true when you are looking for a handle that's sober yet elegant. A custom-made masterpiece, the Lugano will add oodles of class and character to your interiors.
Architects & Designers. Want to make your high-end residential projects the envy of all?
Dear Homeowner.
Want to give your dream home a luxurious designer upgrade?
Then get your hands on the luxurious best-selling Chevron Door Handle by World-Famous Architect Zaha Hadid.
2. Zaha Hadid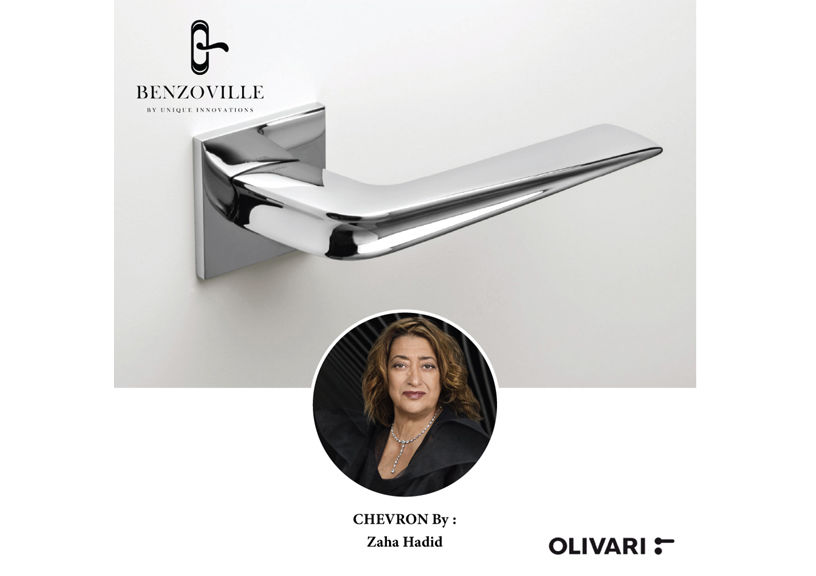 Zaha Hadid gave us the opportunity to help produce a door handle for her first piece of work in New York: a residential building next to the High Line park. She
wanted to transfer the same experimental visual language of dynamic, innovative structures , found in her architecture to the handle.
DID YOU KNOW?
Designer Zaha Hadid featured in TIME magazine's list of "100 Most Influential People in the World". Some iconic buildings she designed include The London Aquatics Centre, Heydar Aliyev Center, Azerbaijan & The Maxxi Museum, Rome.
Add a Zaha Hadid original to your home or latest project.
3. Marcel Wanders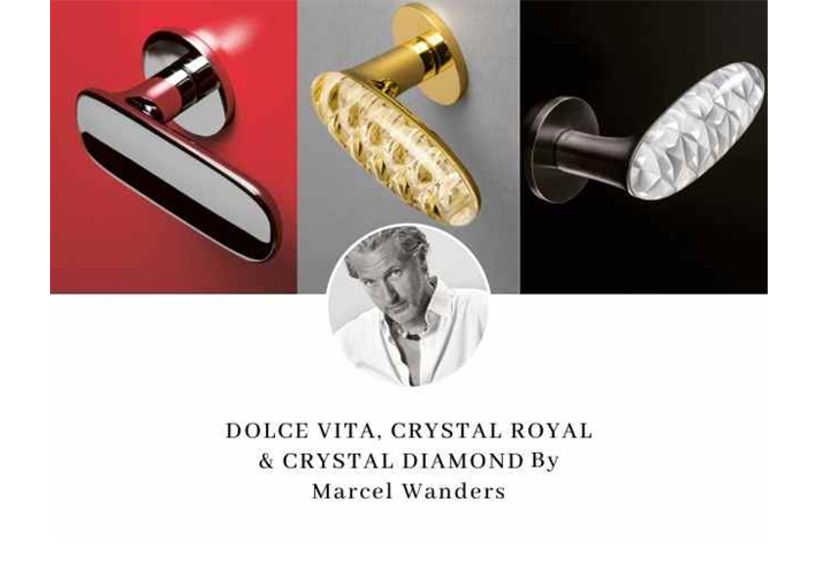 He is an Amsterdam-based Interior Designer,Called the 'Lady Gaga of Design' Marcel brings passion and poetry to the design world with over 1700 completed
projects. His stunning crystal door handle designs look and feel like jewels for your door. Say hello to the Olivari Dolce Vita, Crystal Royal & Crystal Diamond Door Handles – gorgeous symbols of romanticism to mark the entrance of your beautiful room or project. Luxurious premium designer handles to take your Dream Home/High-End Residential Project to the next level – with 30+ years of finish warranty.
4. MAD Architects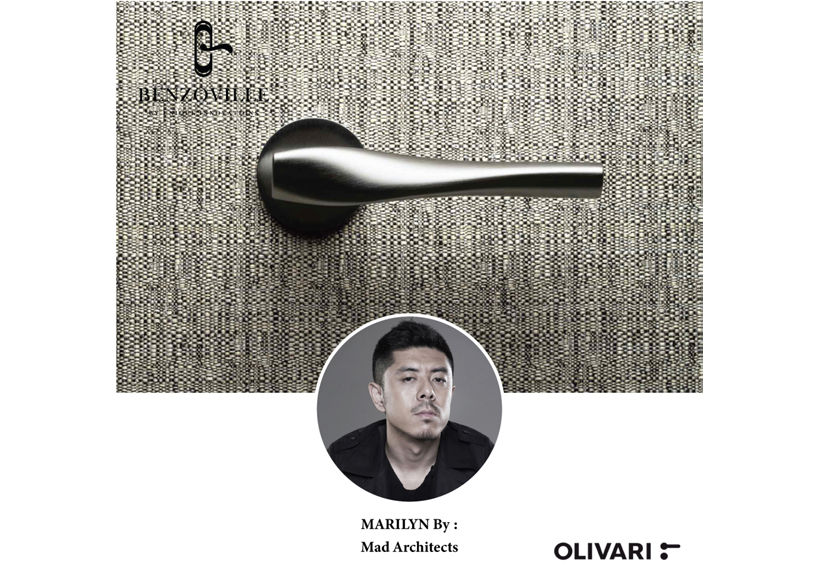 A premium home deserves a luxurious Designer Door Handle that tells a story.  That's why we bring you the gorgeous Olivari Marilyn Door Handle! Designed by global architecture firm, MAD Architects – the Marilyn Handle replicates the same curvaceous form seen on the iconic residential towers in Canada – the 'Absolute Towers' which were named the 'Best Tall Building in the Americas'.
Now isn't the Olivari Marilyn Door Handle a star purchase for your home or dream project?
5. Rodolfo Dordoni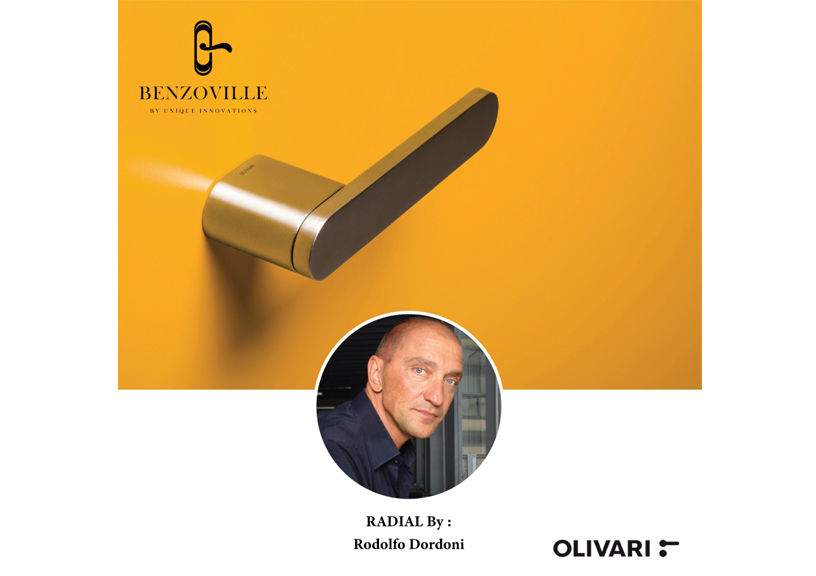 He is a renowned International designer & architect associated with world-famous brands like Cappellini, Foscarini, Minotti, & Roda. And Benzoville is thrilled to bring you Dordoni's masterpieces to give your dream home the ultimate luxurious designer upgrade. For your favorite room, we suggest the Olivari Radial Handle, a sophisticated rounded, sensual and shapely handle to elevate your interiors. The Total is a geometrical and sharp-edged bestseller while the Arc Door Handle is pure pleasure for your hands. With Benzoville as your Luxury Door Handles Supplier, you can now source the most spectacular and genuine, Designer Door Handles to make your client projects the talk of the town.
6. Patricia Urquiola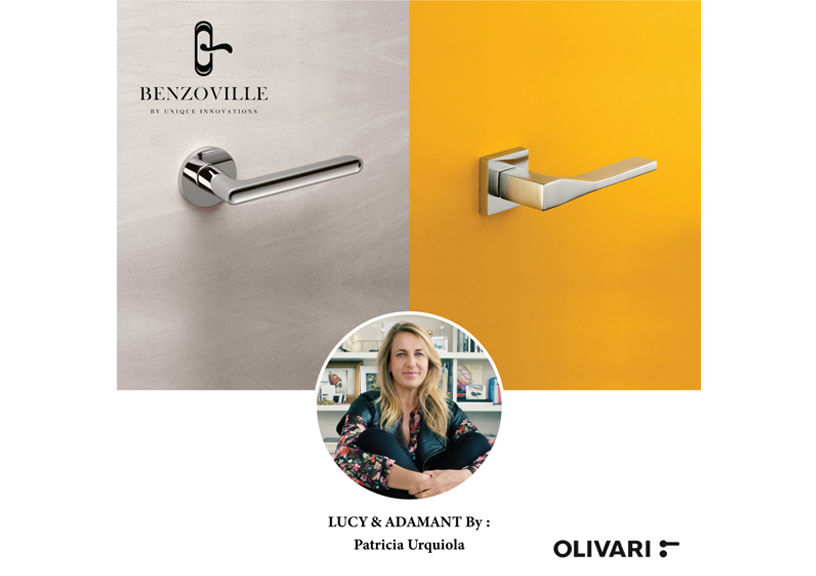 Today, we bring you 3 sensational Olivari door handles by Spanish Designer Patricia Urquiola, (associated with brands like Alessi, Kartell and Molteni.) Her creations, the Conca, Lucy and Adamant Door Handles are available exclusively at Benzoville's New Delhi & Gurgaon Showrooms in India.
AWESOME FACT:
The Conca was first created for the Mandarin Oriental Hotel in Barcelona. It is soft to touch with a comfortable handgrip. We can't wait to introduce you to Patricia Urquiola's Olivari Door Handles. 30 years warranty on the finish, complete peace of mind.
7. Daniel Libeskind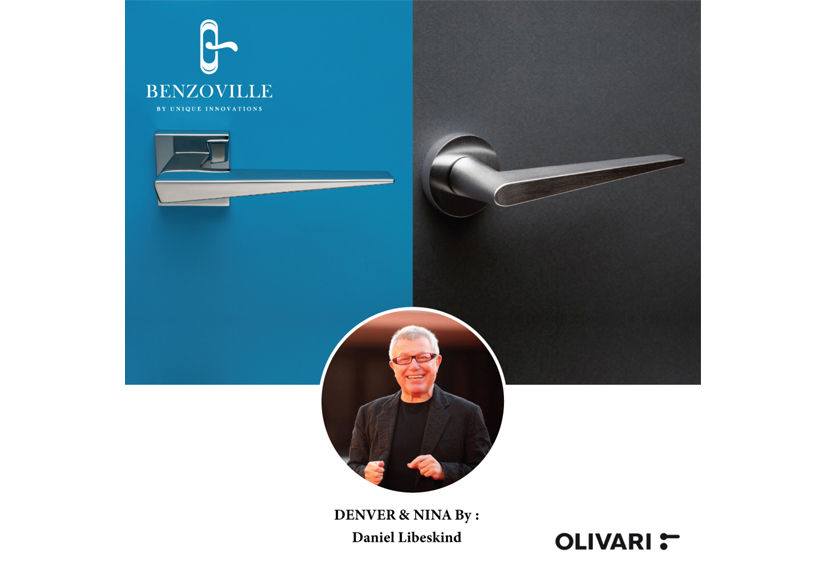 Check out acclaimed architect, Daniel Libeskind's Nina & Denver Door Handles from Italian brand Olivari. (30 years warranty on the finish.) Deliver talk of the
town projects.
8. Gio Ponti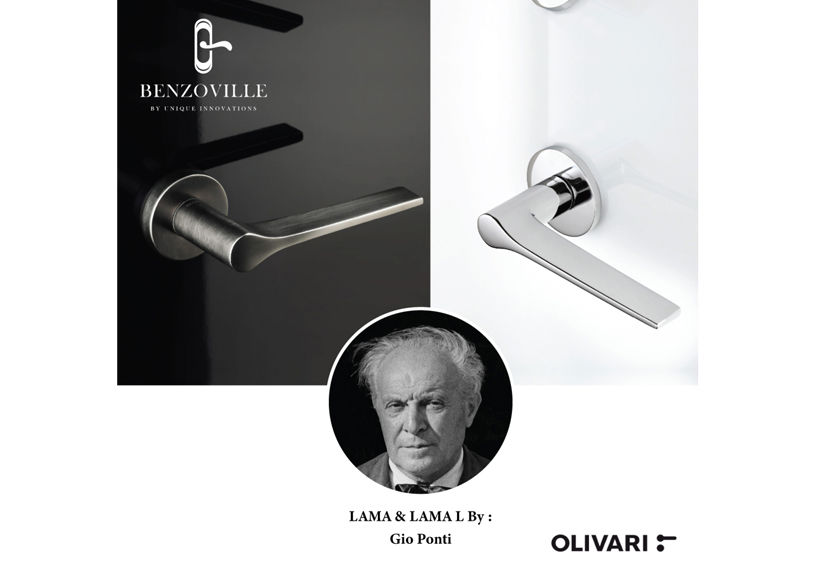 Born in 1891, was an exceptional and renowned Italian architect, industrial and furniture designer, and artist. His extraordinary works include the Montecatini Palace in Milan and the Villa Planchart a Caracas. Even today, his legacy lives on in the form of two remarkable creations for Olivari – the Lama and Lama L Door Handles. You will love the way your hand naturally adapts to their shape and offers a perfect grip.
Now add these historical marvels to your premium home or design project, right here in India with Benzoville – your reliable source for genuine Designer Handles from Olivari.
Visit our Showrooms in Delhi or Gurgaon to experience the brilliance of Olivari. Visit our website www.benzoville.com.
Just DM our team, and we will be happy to welcome you at our Delhi or Gurgaon showroom for a FREE DEMO of Olivari Door Handles.
Benzoville is thrilled to offer you these exclusive pieces fit for royalty!
#Olivariofficial #Olivari #Olivarihandles #Madeinitaly #Interiorarchitecture #Architectures #Designinspiration #Doorhandles #Doorhardware #Style #Luxury #Designer #Interiordesign #Homedesign #Doordesign #Homedecor #Carlocolombo #ZahaHadid #Marcelwanders#Rodolfodordoni #Madarchitects #PatriciaUrquiola #Gioponti #benzoville #benzovillehardware