Designed to be dismantled and re-assembled wherever required, this site office designed by Garg Architects is sustainable and adaptive to employee and buyer needs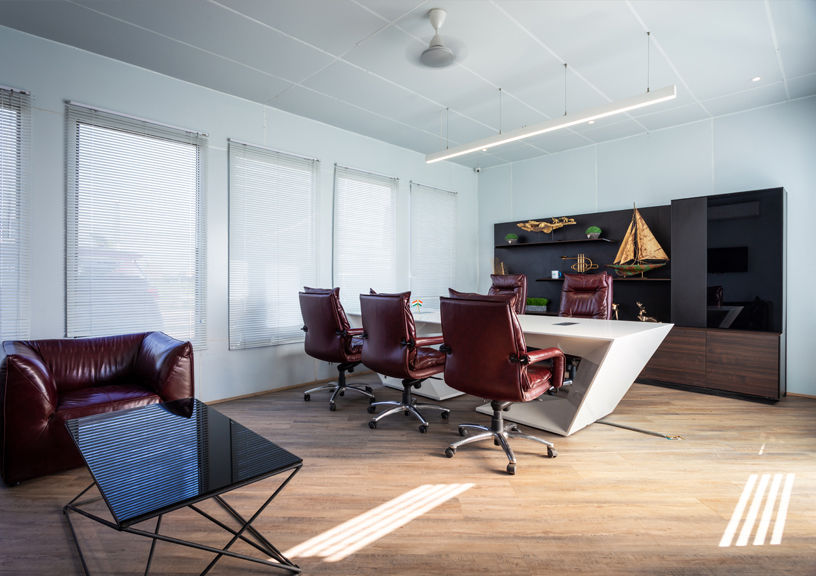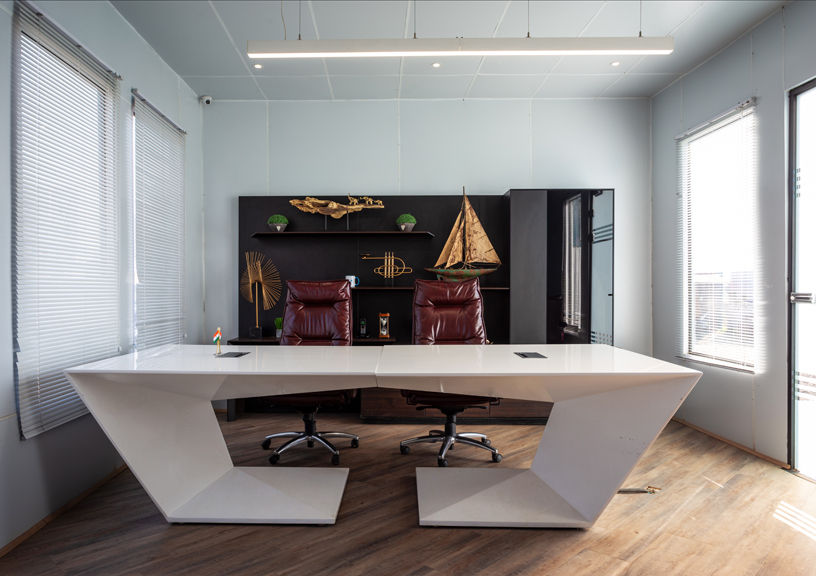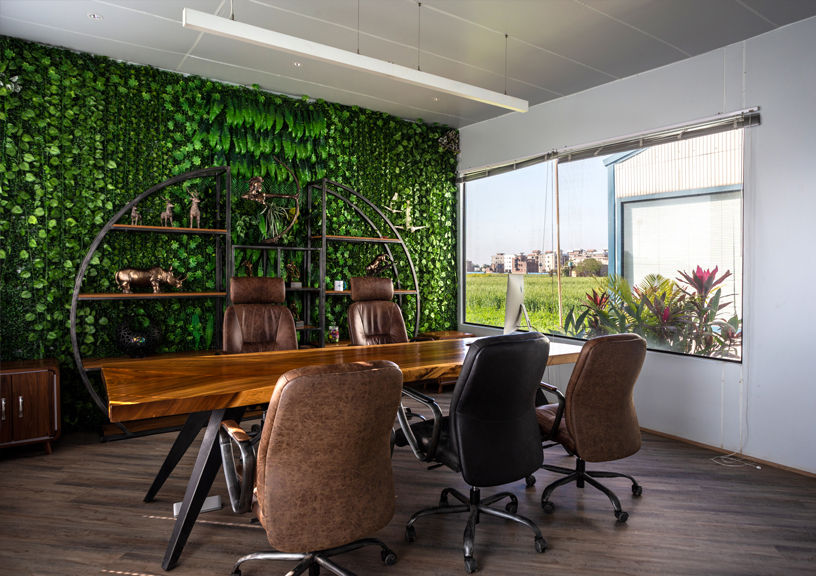 Sustainable buildings in architecture is becoming a defining topic for modern designers and architects. Pertaining to that, the architects took on a very challenging project, a site office for the Riverdale Aerovista Apartments in Mohali, Punjab, where the client desired a mobile structure that could be re-assembled wherever they saw fit. Hence, they hoped to invest less resources on the structure itself, while at the same time, wanted the structure to have a long-lasting impact on the clients or apartment buyers.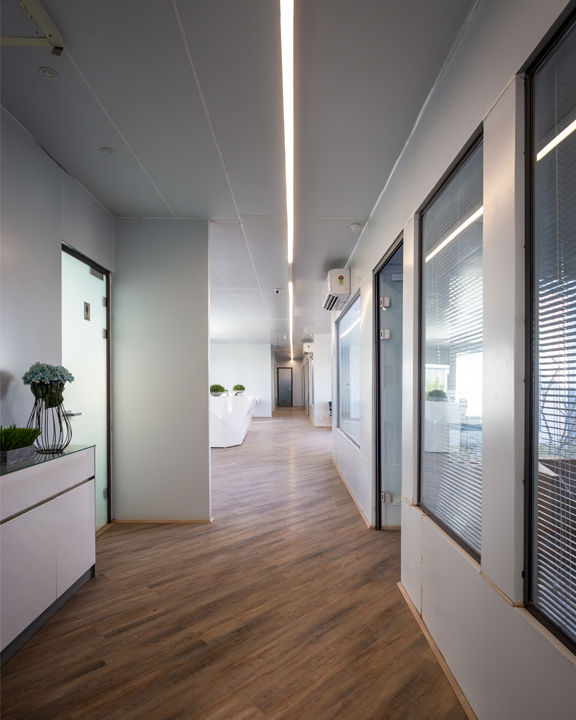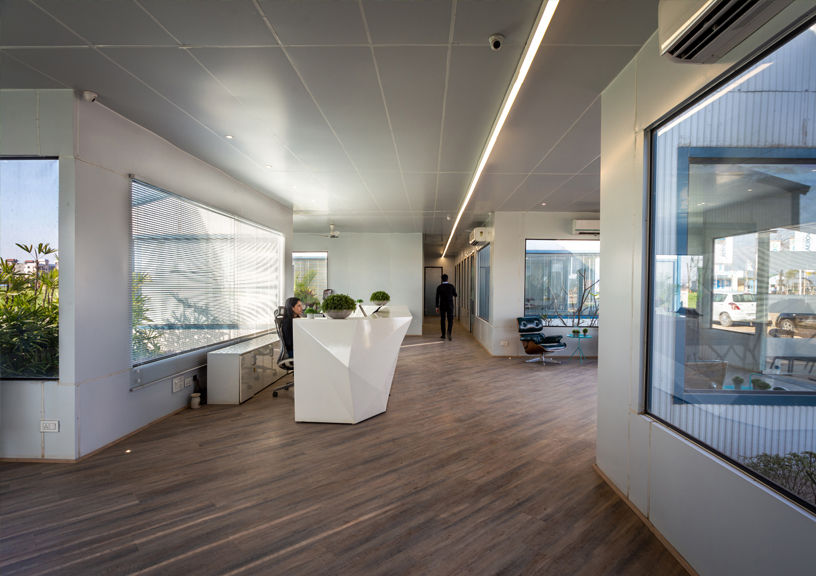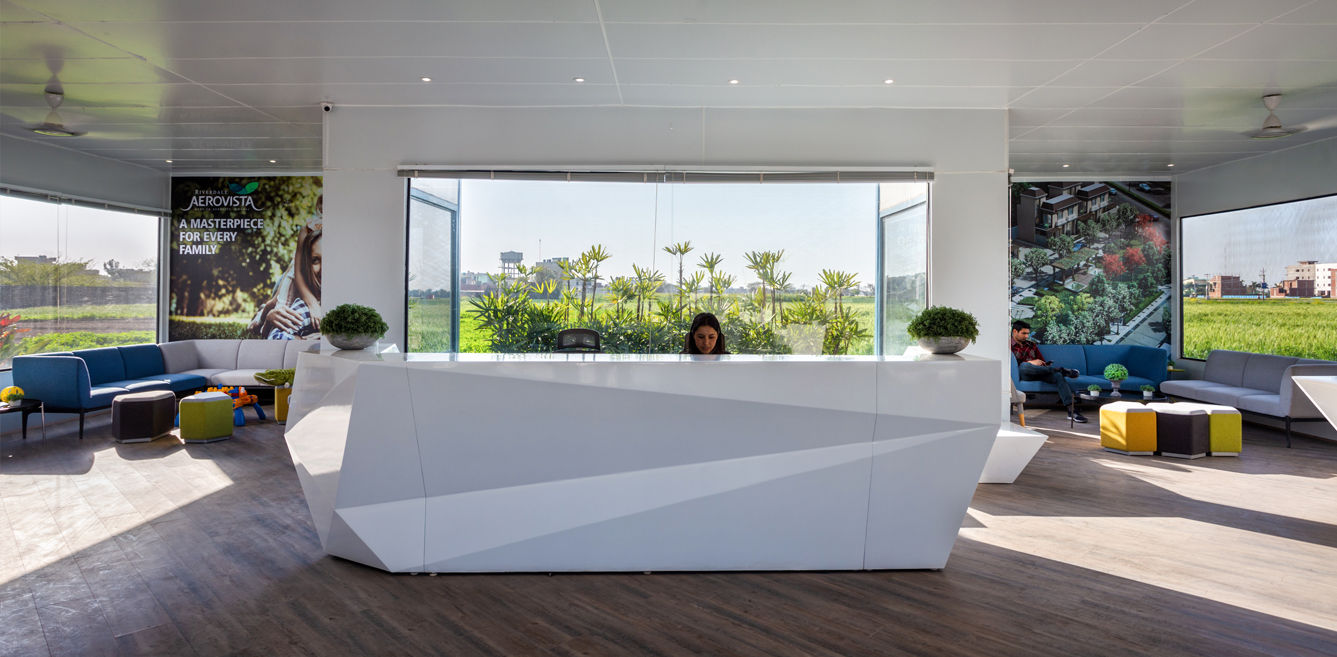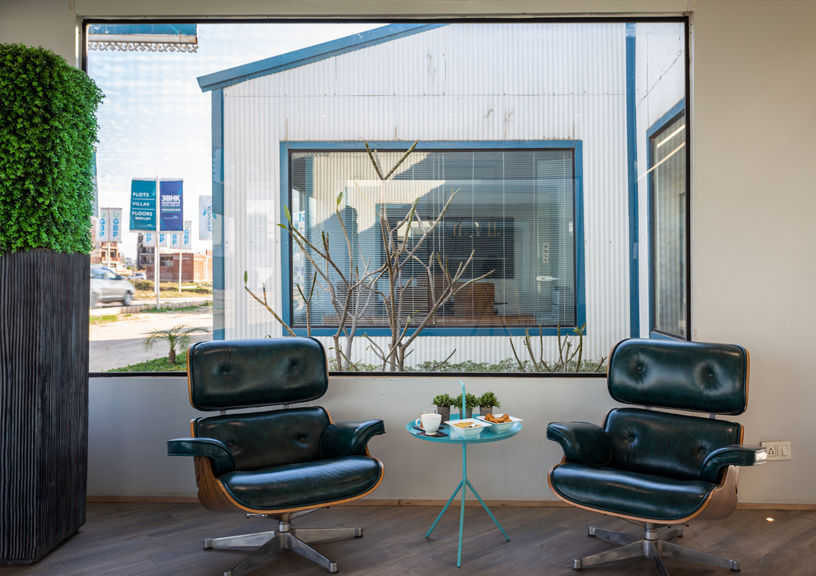 Construction Details
Adhering to flexibility and cost-effectiveness, an innovative and forward-thinking solution was arrived at that would be sustainable, not just from a long term investment standpoint but also in terms of energy consumption. The construction was done using LGSF (Light Gauge Steel Framing) technique, so that it can be dismantled on-site and re-assembled elsewhere. PPGI sheets by TATA Ezybuild were used on the external face and Aluminium Composite Panels (ACP) were employed on the inside, sandwiched with rock wool for thermal and sound insulation. Given the warm and temperate climatic conditions of Mohali, priority was given to proper ventilation and to further bringing in natural light to build an efficient, employee-friendly environment.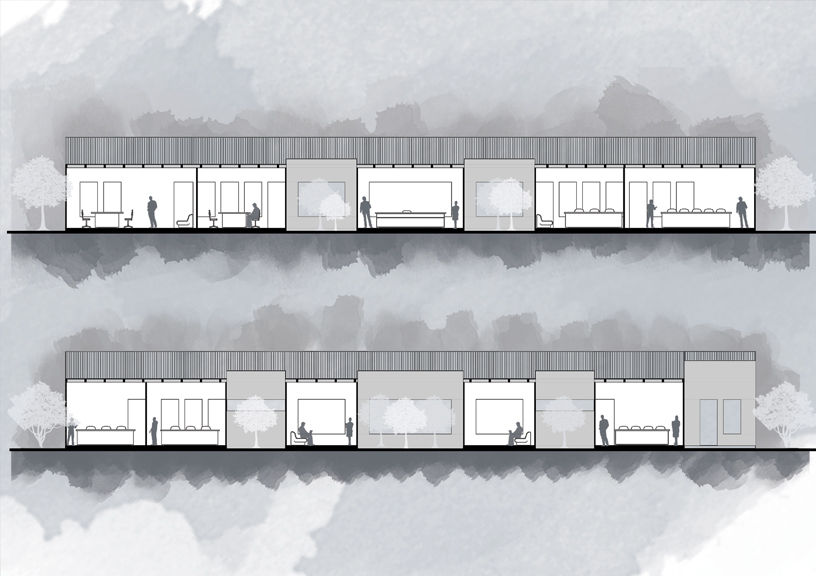 Planning
The building accommodates an interior span of up to 1.8 metres. The project was designed so as to provide a structure for the purpose of an office as well as a showroom to prospective customers. The building program comprises five in-between green spaces to the exterior, alternatively aligned between interior spaces, thereby effusing spacious ingenuity. As one enters through the main door to the reception area, they are greeted by the natural backdrop and abundant sunlight illuminating the interiors. Moving further on, one is guided by the straight ceiling lights in the aisles towards the office cabins on the left and waiting lounge on the right.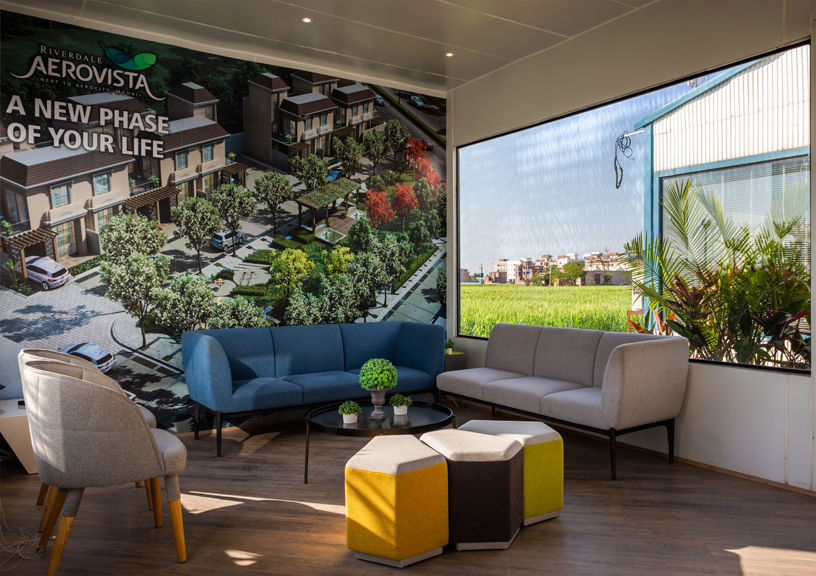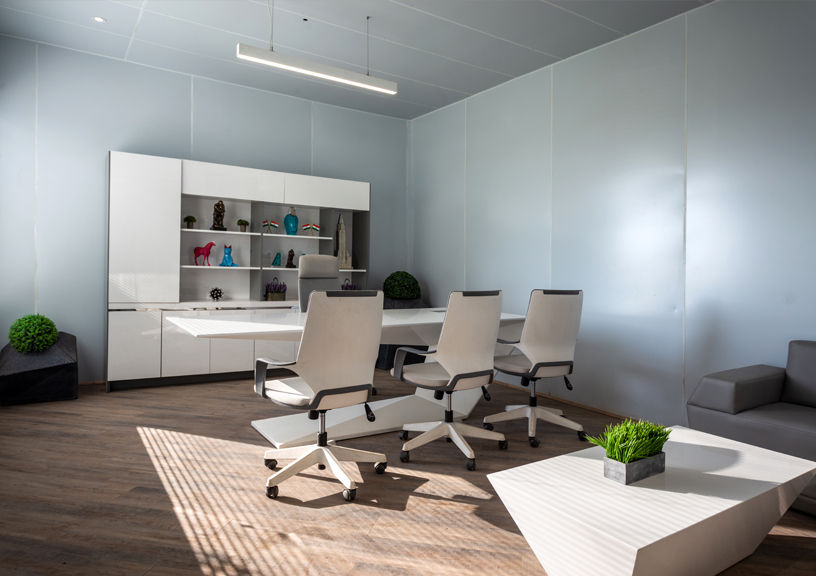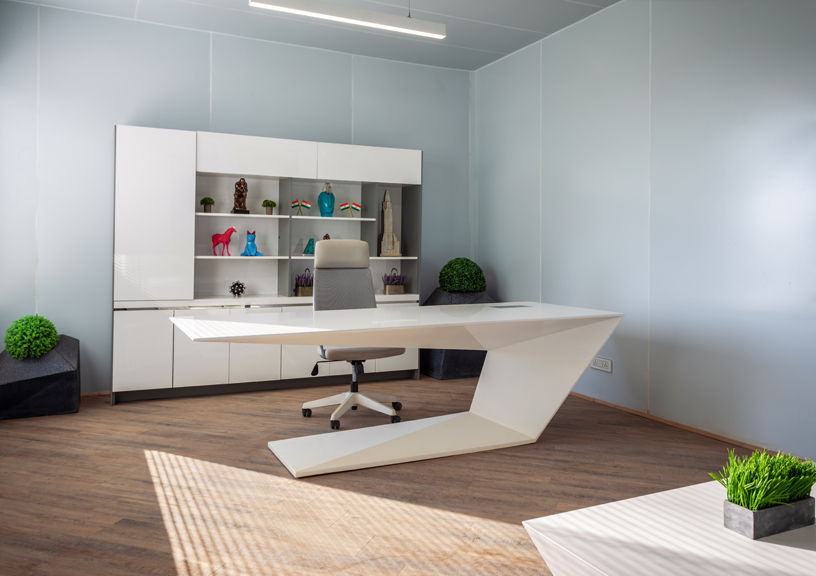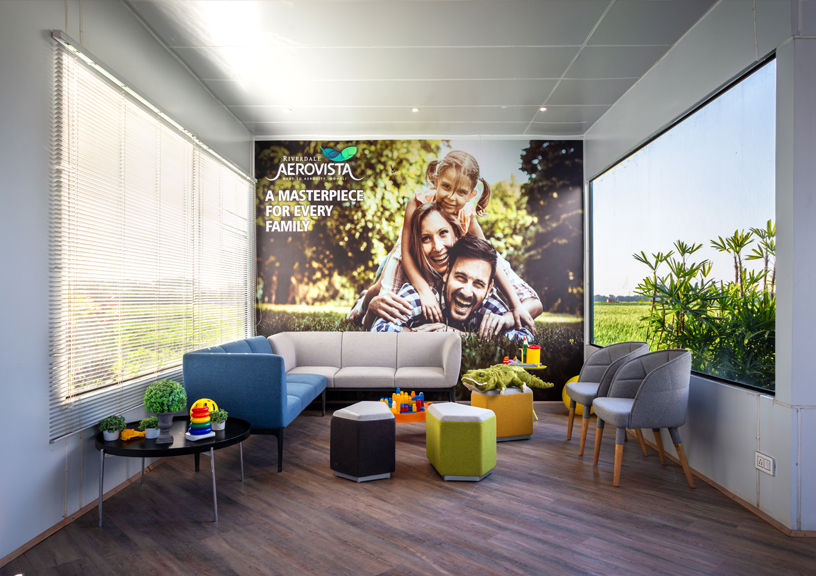 Additionally, the floor tiles have been arranged diagonally to create an illusion of a bigger space, while the furniture has been imported from Singapore to complement the client's personality. The main feature of the energy-efficient office building is a wide seamless window frame of 2.7m in width for a show flat along with an overhead water tank. The changes and ideas suggested by Tata BlueScope Steel's design engineers have created a benchmark for other architectural firms in the whole of Punjab.
Photos by Purnesh Dev Nikhanj Photography
FACTFILE
Project: Riverdale Aerovista Apartments Site Office, Mohali
Architects: Garg Architects, Chandigarh
Principal Architect: Varun K Garg
Style: Sustainable Adaptive Reuse Mobile Structure
Materials: PPGI sheets by TATA Ezybuild are used on the external face and Aluminium Composite Panels (ACP) on the inside, sandwiched with rock wool for thermal and sound insulation
Year of Completion: 2021