This Gurugram apartment by Nivasa is a showcase of whimsical furnishings and arresting accents
Situated in the Magnolias apartment complex, this apartment is home to a family of three and their little dog. It has been conceptualised keeping in mind the needs and preferences of each family member. Designed by Nivasa, the interiors reflect a modern design aesthetic peppered with classical highlights.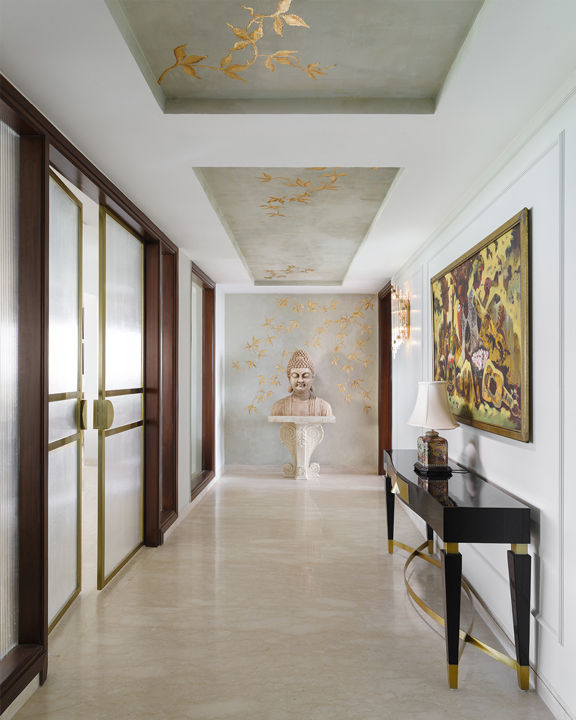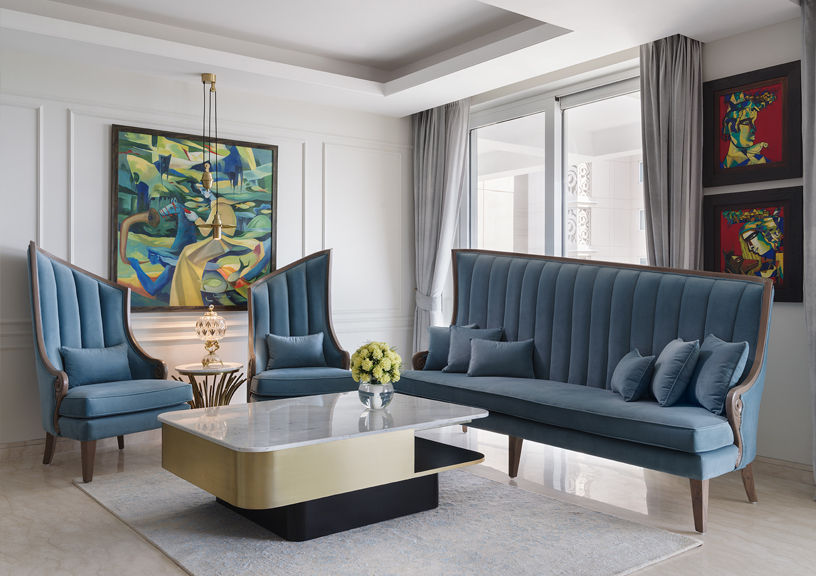 The walls feature contemporary mouldings with linear patterns. This elegant abode boasts opulent materials, luxe textures and vibrant hues. For lighting fixtures, Nivasa has used minimalistic geometric forms.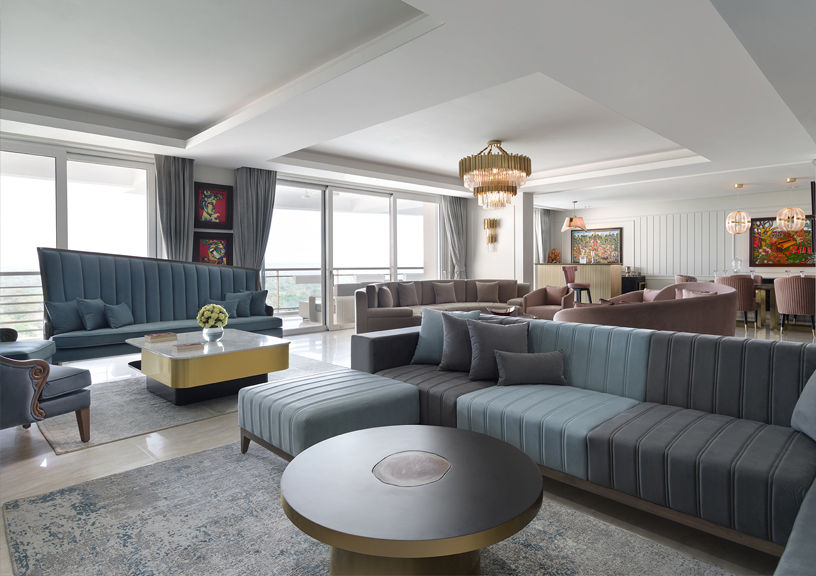 The entrance hallway is divided by a bespoke glass and metal door. This exquisite foyer houses a serene buddha statue and delicately designed, hand-painted walls and ceiling. The hallway leads to a living and dining area, which is an expansive space.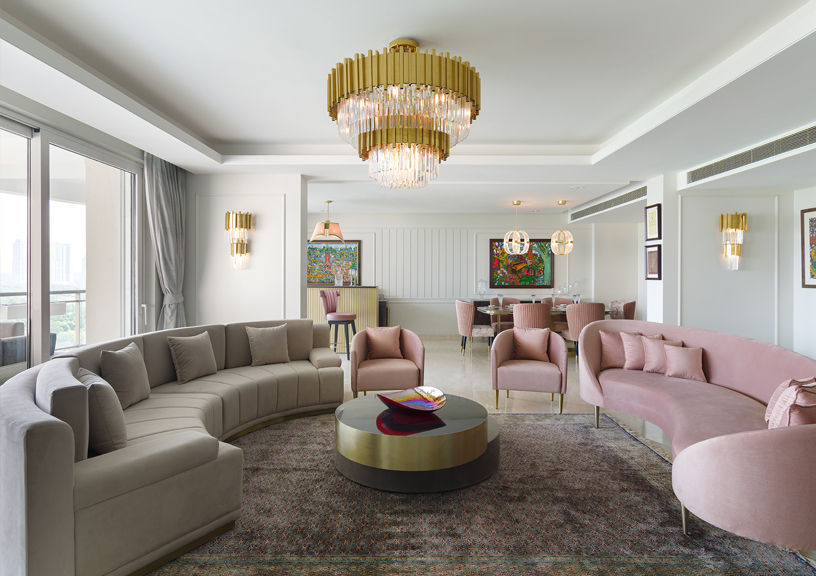 An abundance of sunlight pours into the living room that offers panoramic views of the verdant greenery outside. The living room is divided in two formal seating areas, both with modern furniture with a touch of classic detailing. The first formal seating area comprises inviting pastel-hued sofas with rounded corners.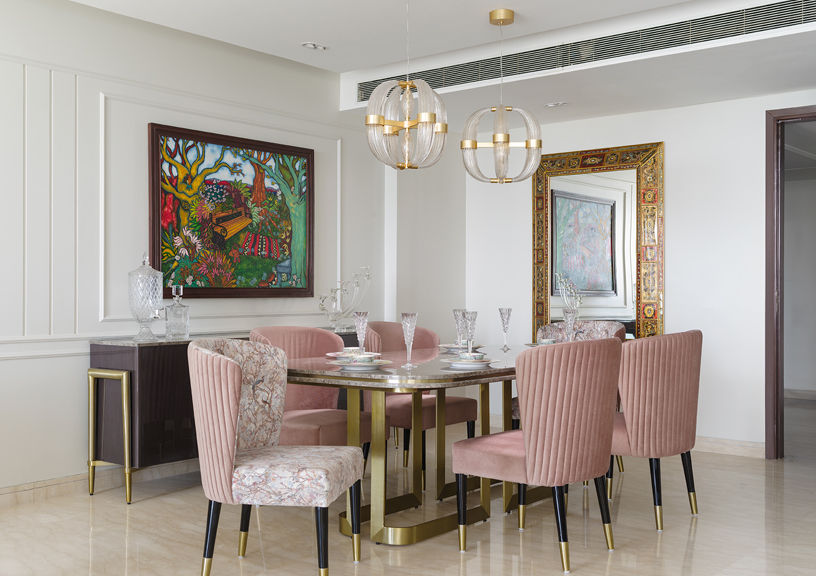 The second formal seating area showcases sofas with a blue colour palette and modern silhouettes. Arresting paintings and metal accents add richness and personality to the living space. The living room opens into  the dining space in an open floor plan, making it the perfect space for hosting guests.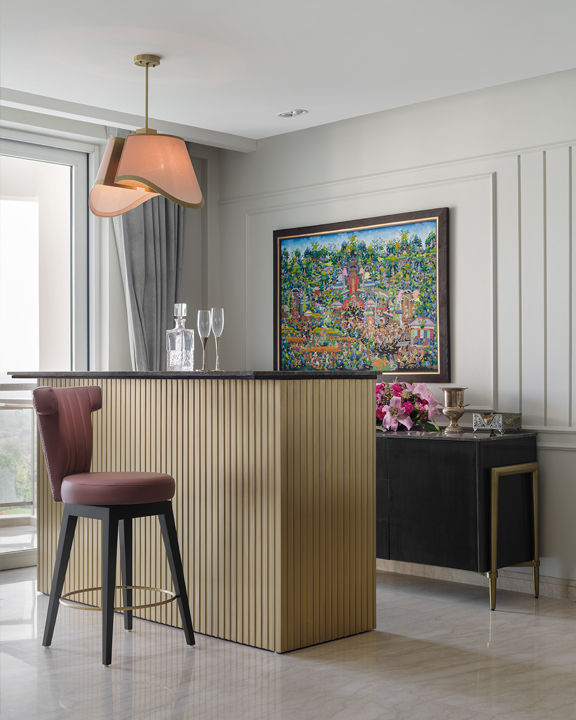 The dining room features a sumptuous 6-person dining table with chairs that are a mix of age-old and modern aesthetics. In addition to the dining table, the living space also comprises a lavish pure brass bar. This chic bar is situated by the window overlooking unobstructed vistas of a lush green golf course.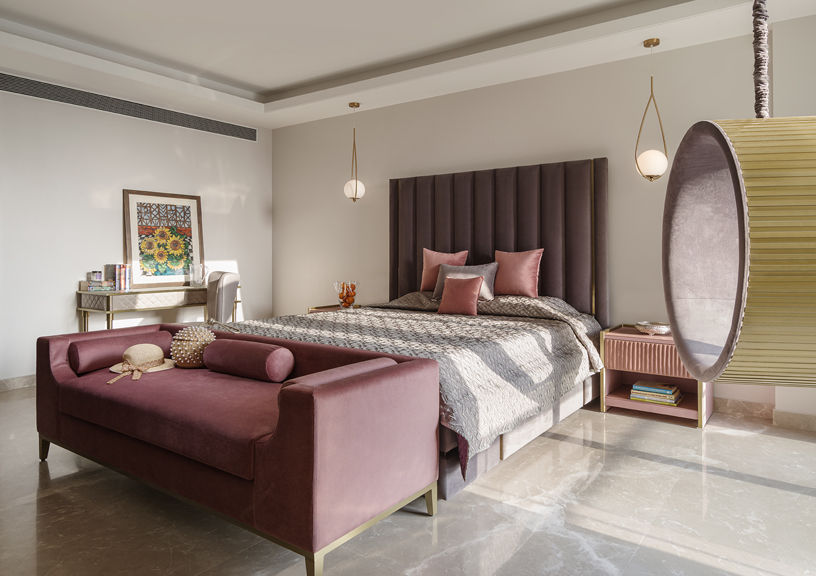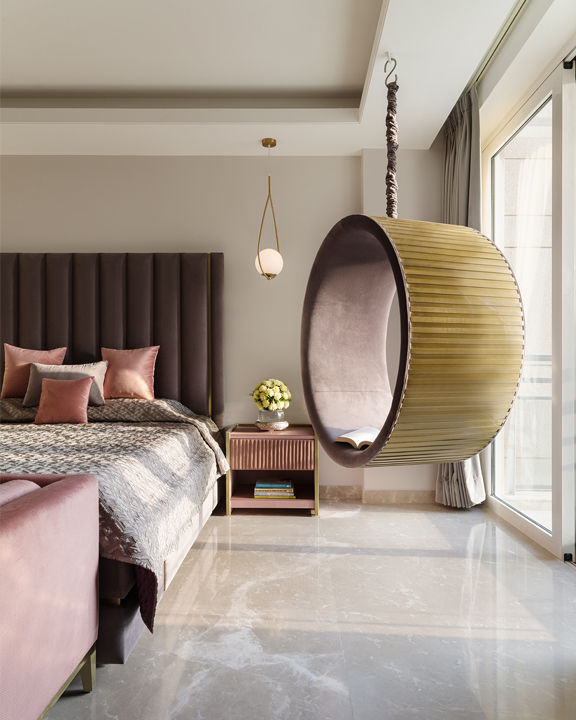 The spacious primary bedroom houses a walk-in closet and a balcony at opposite ends of the room. This room, with its dark brown and gold hues oozes opulence. The highlight of the primary bedroom is Nivasa's Canopy Contemporary Bed that has a headboard with an intricate hand-crafted leather braid pattern intertwined into a large leather sheet along with a panelling of brass with a gleaming gold finish.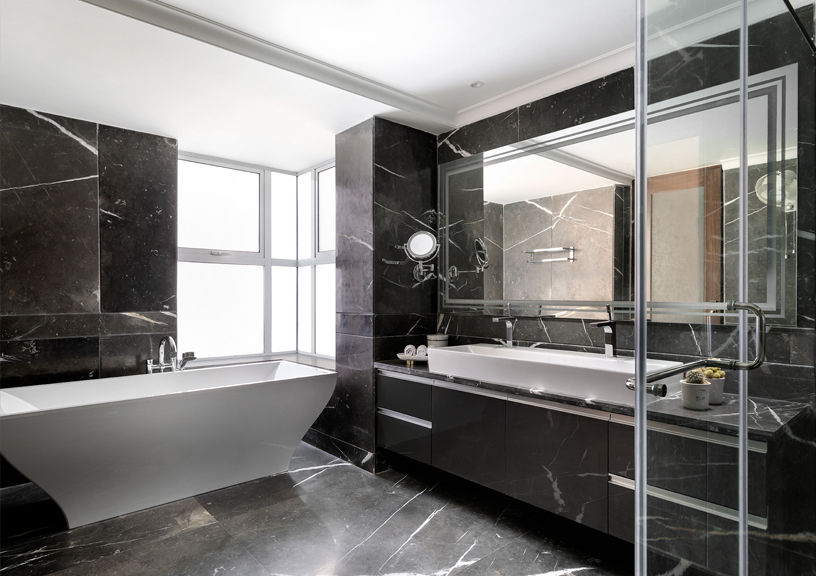 The primary bathroom is thoughtfully designed and features arresting black marble and luxurious fittings.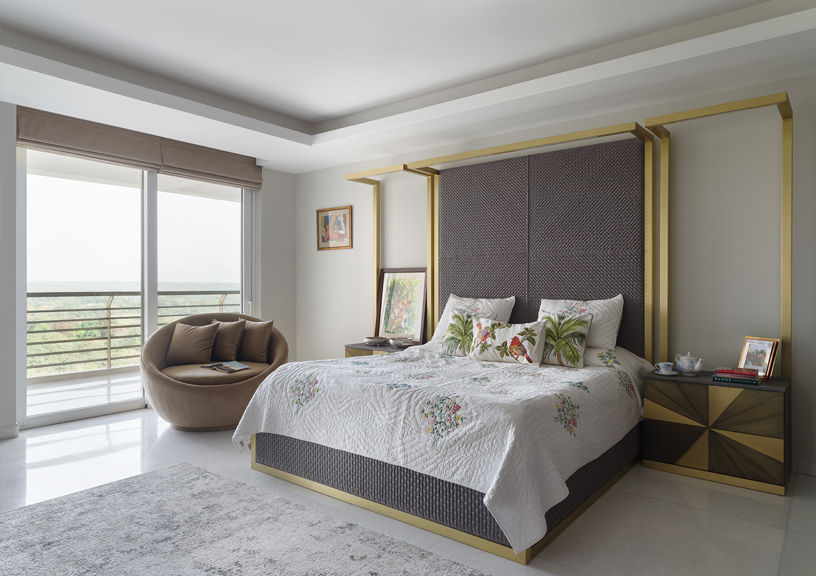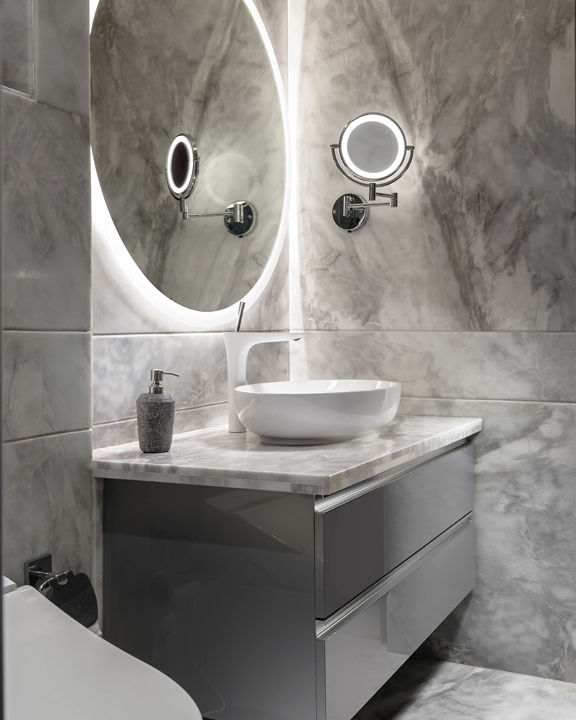 The daughter's bedroom showcases geometrical patterns, shades of pink and magnificent furniture. Here, Nivasa's Circle of Life Swing, with its one-of-a-kind design and plush materials will make you do a double take. This room is a tranquil retreat that is soothing while also being highly practical.