Nivasa renders this lawyer's office with a crisp new identity—contemporary aesthetics peppered with classical highlights
Nivasa has conceptualised the interiors of a lawyer's office in Defence Colony in New Delhi. Nivasa gave the space a distinctive identity, the interiors showcasing a modern design style interspersed with classical highlights.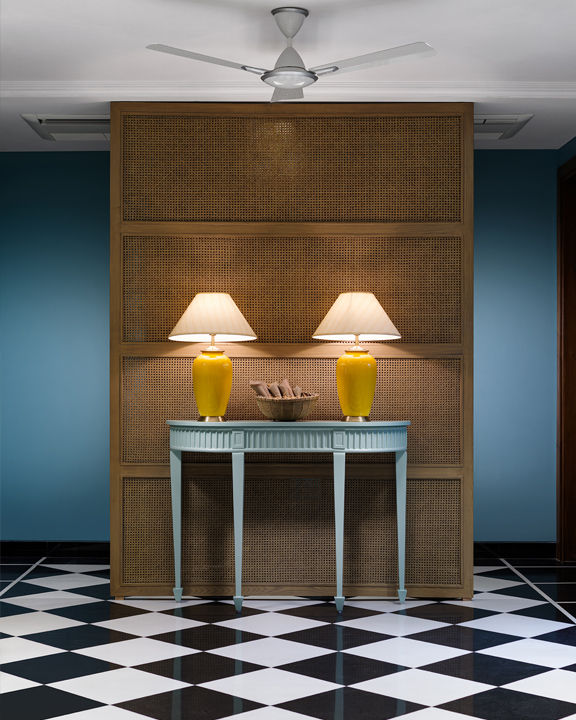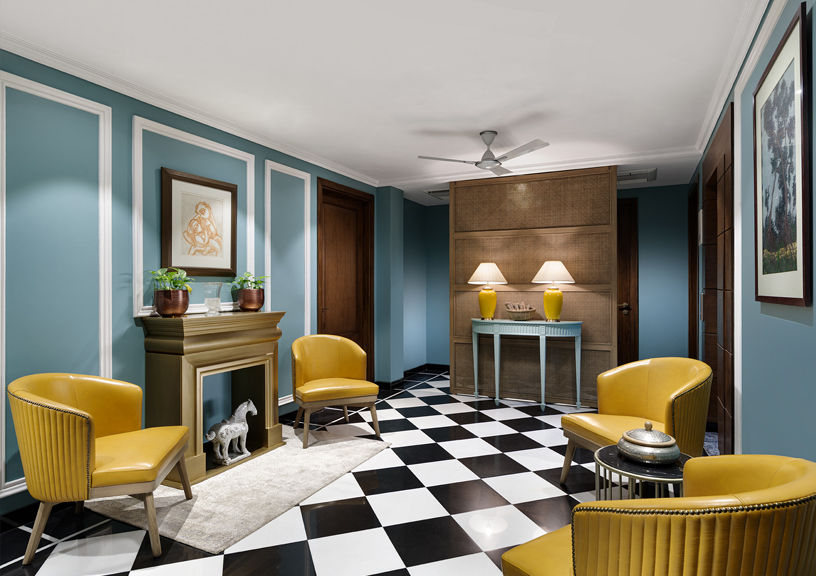 An inviting lobby opens to a light-filled waiting room, a chic main office and a character-filled conference room. A muted palette of colours and textures, thoughtfully crafted details and unique materials give the interiors of this workplace, designed by Nivasa, a charming look and feel.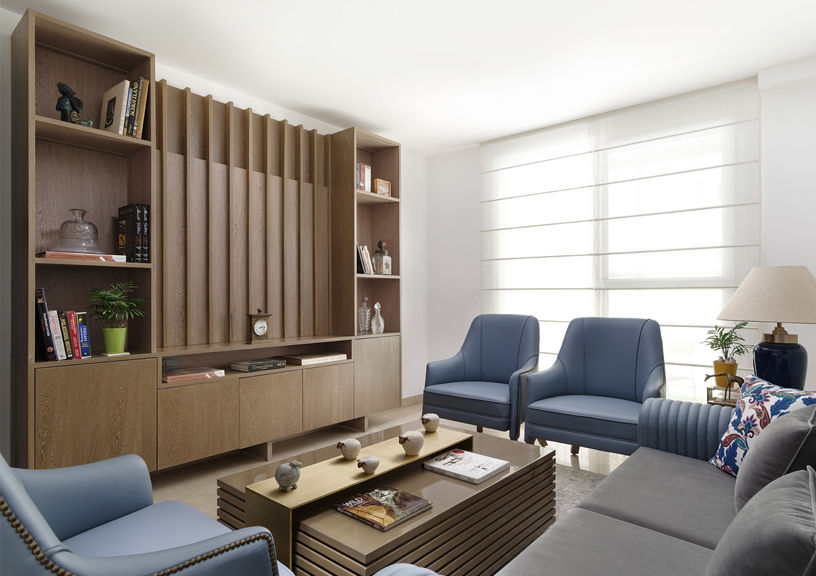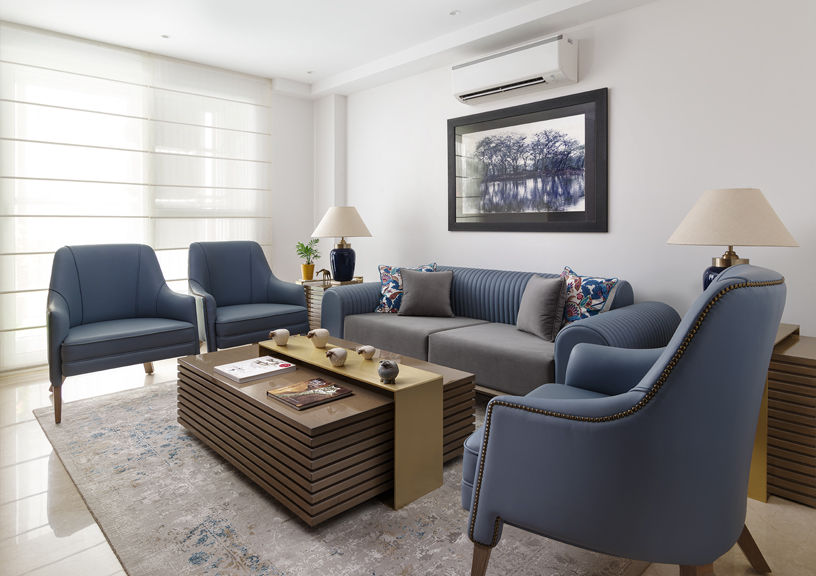 The lobby of this workplace is an arresting burst of light blue and yellow with a plethora of planters, decor accessories and artworks. Snug yellow leather armchairs, black and white chequered flooring and a faux fireplace in the lobby help craft a tranquil space.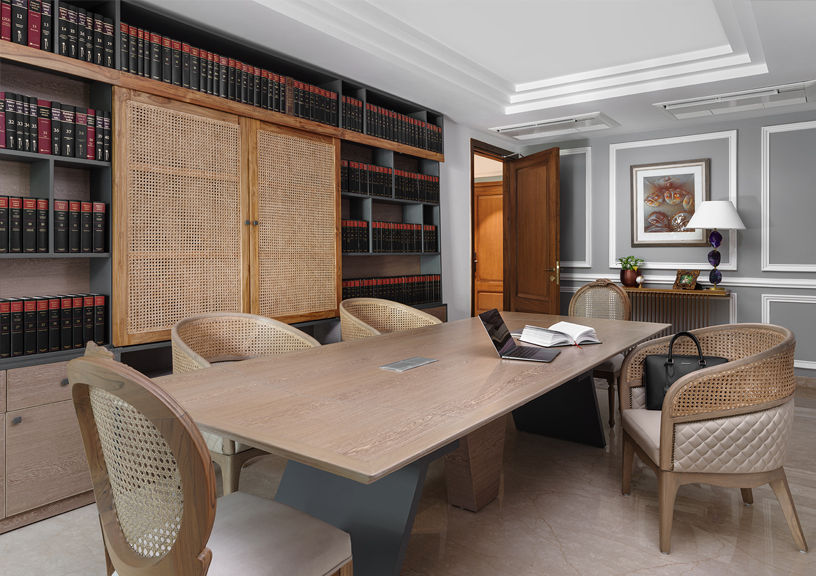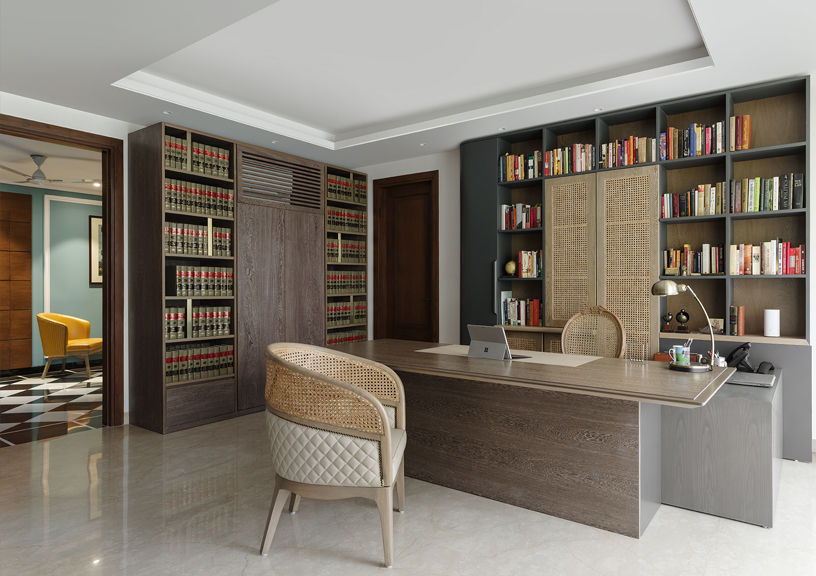 The interiors of this space is further enhanced by the delicate woven cane panels, which acts as a room divider and decor piece as well. The waiting room of this workplace has been conceptualised to be an evocative of an opulent living room.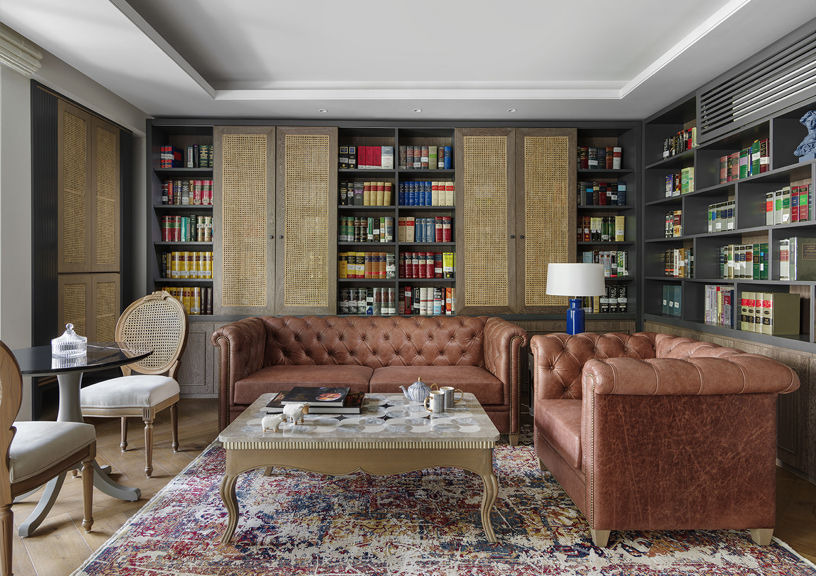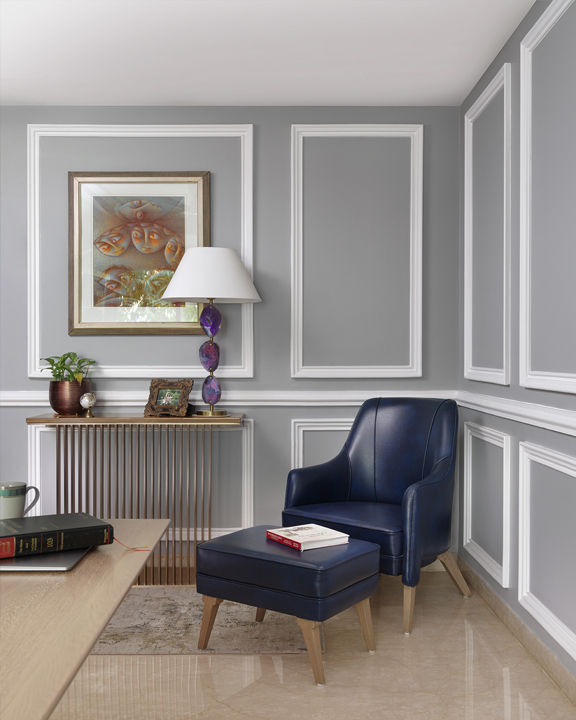 It boasts a comfortable blue and grey sofa set, a wooden shelf, a rectangular metal and wooden coffee table and an expansive window and balcony. The plush sofa and the thoughtfully curated decor accessories elevate the white walls of this room. 
In the main office, visitors are greeted by the regal lawyer's desk on the left and a leather sofa set on the right. Highlights of this space include the floor-to-ceiling wooden bookshelves with cane features, and a brown chesterfield.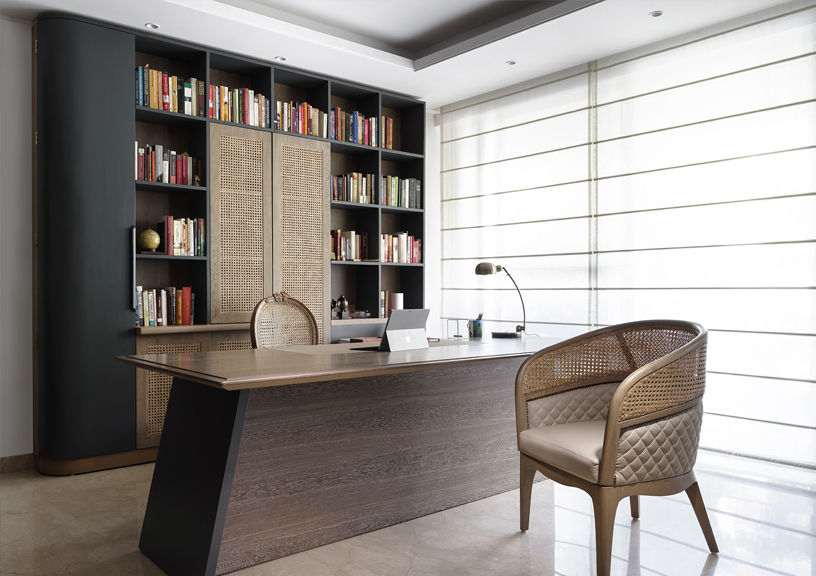 These bookshelves are highly practical and also bring in an antiquated charm to the room. The magnificent chairs with cane detailing, the coffee table with a marble inlay top and the colourful carpet come together beautifully.
The interior style of the primary office extends to the conference room as well. This room houses grey walls, a wooden bookshelf with a cane cabinet, a sleek wooden conference table and chairs with cane detailing.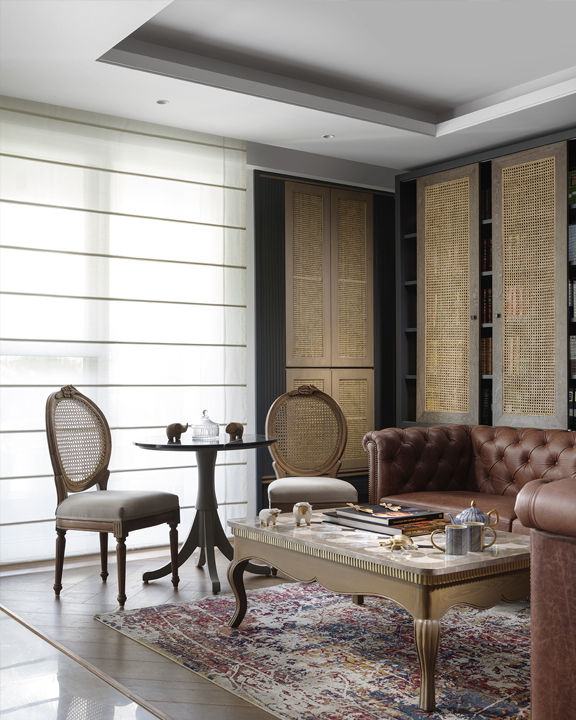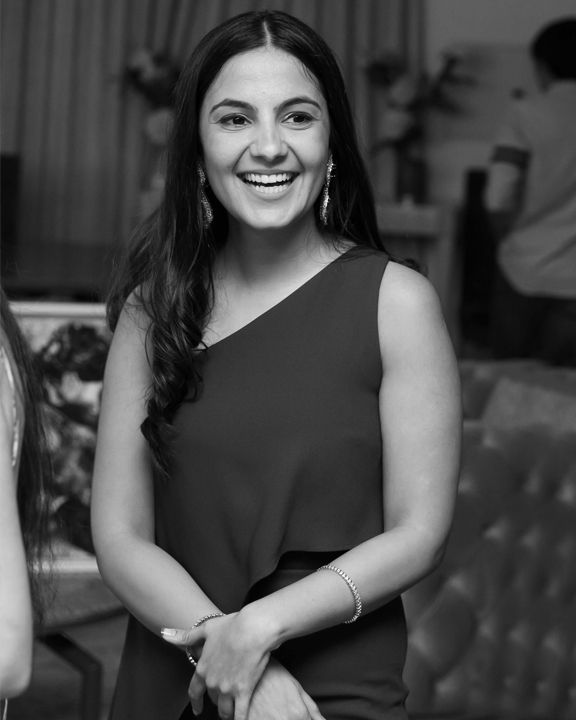 In one corner of the room is a dark blue lounger and a console with decor pieces that bring in a serene vibe. This corner is the perfect space for the lawyer to take a break in. This office space is not a typical lawyer's workplace, it reflects the client's personality while still being highly functional and warm. With this one-of-a-kind space, Nivasa hopes to reimagine the way we design and interact with our offices. 
FACT FILE
Size:  2500 sq ftPrincipal architect/designer: Rohit Kapoor- Founder, NivasaProject Location: Defence ColonyPhotographer: Deepak Aggarwal