THE PROTAGONIST: Mickey Mouse
A+D LOVES: Hard oak wood frame, earth colors in Tempera, digitally transferred onto handwoven cotton, and multi-media embroidery techniques. Hand-embroidered textiles appliquéd and collaged with metal detailing—because the devil is in the details!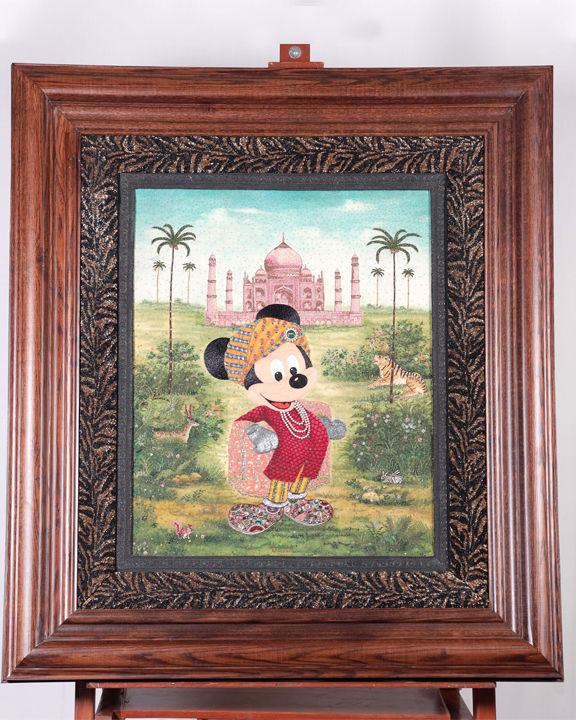 THE CONCEPT: Magic realism painted and embroidered into the 'Create 100' campaign. Celebrating Disney's storytelling legacy, "Namaste Mickey" dons an Indian makeover, with a portion of the campaign's proceeds dedicated to Make-A-Wish Foundation.
INSPIRATION: A playful representation embracing Mukherjee's irony and wit. Iconic Indian elements, such as the Taj Mahal, Bengal tiger, and a gilded Mickey as maharaja, weave a celebration of Indian craft, East-West fusion, and support for local artisans.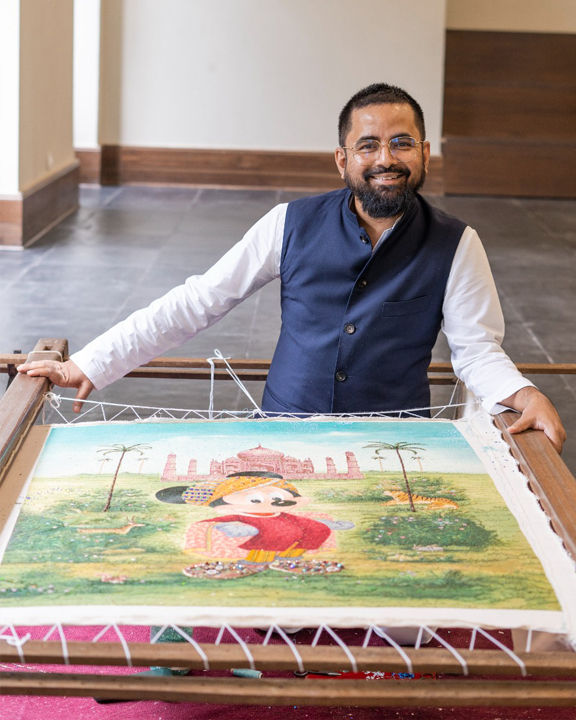 THE MAKING: A collaborative masterpiece employing various crafts practiced in Sabyasachi's ateliers, blending hand painting, digital rendering, master embroidery, metalwork, and inlay.
ABOUT THE DESIGNER: Sabyasachi's journey in the fashion industry began in 1999 when he launched his eponymous label. Since then, he has gained international acclaim for his bridal couture and prêt-à-porter collections. Known for his ability to seamlessly blend the rich cultural heritage of India with contemporary fashion, his creations are a celebration of color, texture, and intricate detailing.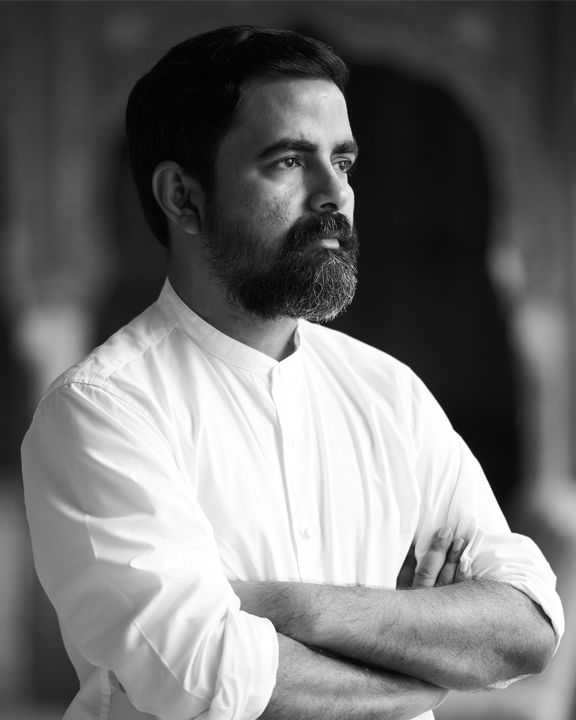 SABYA SAYS: "I was born in 1974. I grew up with the beloved character Mickey Mouse. There weren't endless streams of entertainment back then, but Disney was always around. I think the fantastical worlds created by Disney shaped my imagination and made me the designer I am today. It's my absolute honour and privilege to represent India and be a part of Create 100. It feels like a perfect homecoming."