#TheArtOfCollaboration—Joana Vasconcelos X Roche Bobois: Candy-Colored Outdoor Furniture for the Patio
THE PROTAGONISTS: Cocktail Tables and Outdoor Sofas.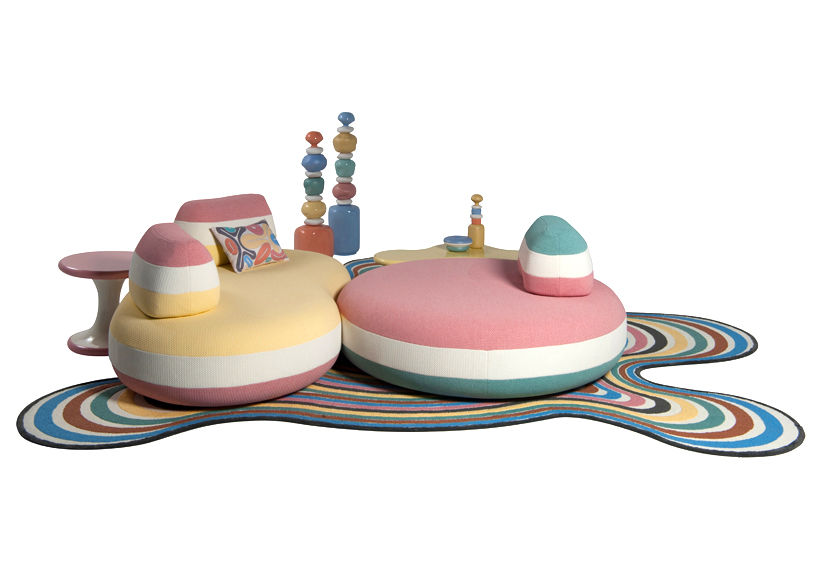 A+D LOVES: Organic shapes, a pastel-hued palette, delightful surprises, and particularly, the sofas with adjustable backs make the BomBom Outdoor a visual treat.
THE CONCEPT: Joana Vasconcelos weaves her magic, crafting pieces that engage a broad audience, bringing her free-spirited vision to indoor and outdoor living. BomBom Outdoor is a delectable collection, embracing fluid, organically shaped sofas, rugs, and cushions for outdoor bliss.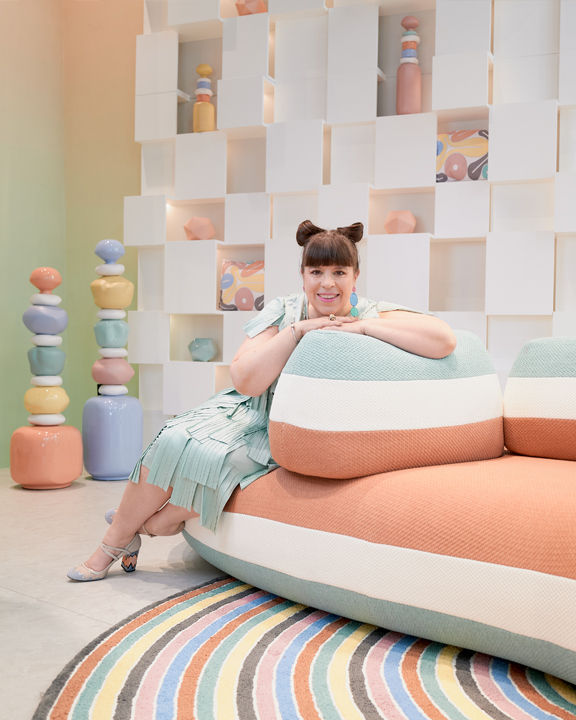 INSPIRATION: Drawing from the pastel-hued houses in Lisbon's Old Town, Vasconcelos paints her creations in muted sunset tones, with Valkyrie-inspired lines and customizable backrests for moments of reading, unwinding, and daydreaming.
MATERIAL PALETTE: BomBom Outdoor features adjustable bolster cushions atop seats, enveloped in a cozy quilted Méridien outdoor fabric in sweet, licorice Allsorts hues.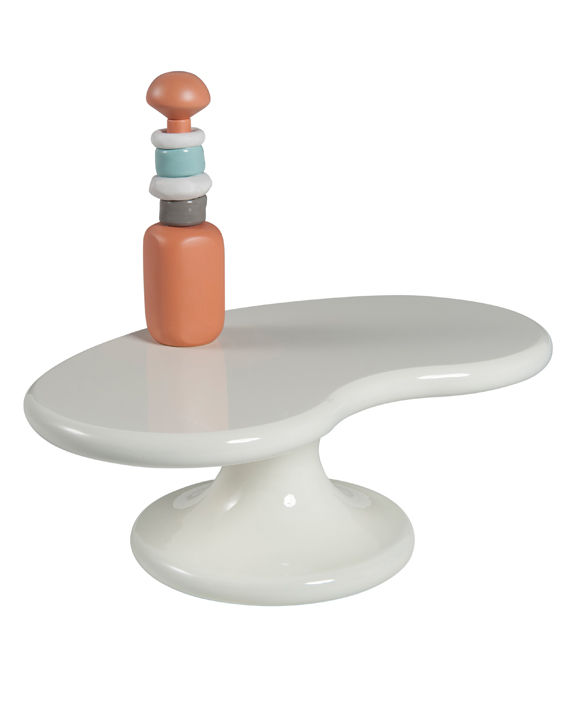 ABOUT THE DESIGNER: Portuguese artist Joana Vasconcelos elevates her work on the international stage, questioning societal norms and celebrating artisanal traditions and Portuguese savoir-faire.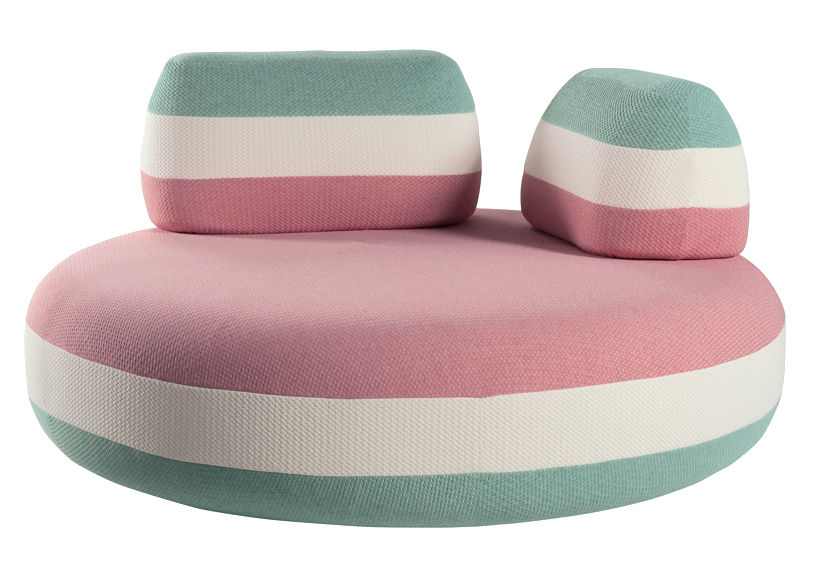 DESIGN PHILOSOPHY: Bold, delectable, and delightfully surprising shapes define Vasconcelos' design philosophy.
JOANA SAYS: "For Bombom collection the main inspiration came from my wall "paintings", crochet creations that stand out from a frame, almost as a landscape that doesn't belong in a wall and wants to interact with us, with lots of round and fluid shapes, colorful and appealing, with a sense of comfort. Creating a bridge between the museum and gallery spaces and the home environments we live in."