Home—there is magic in that little word. It is a mystic circle that surrounds comforts and virtues never known beyond its hallowed limits. When principal architect of KalaaZodh Architecture Studio Raveena Avanthi was approached to design a show flat that is modern and luxurious, she unabashedly displayed her design prowess that encompasses austerity and simplicity in equal measures.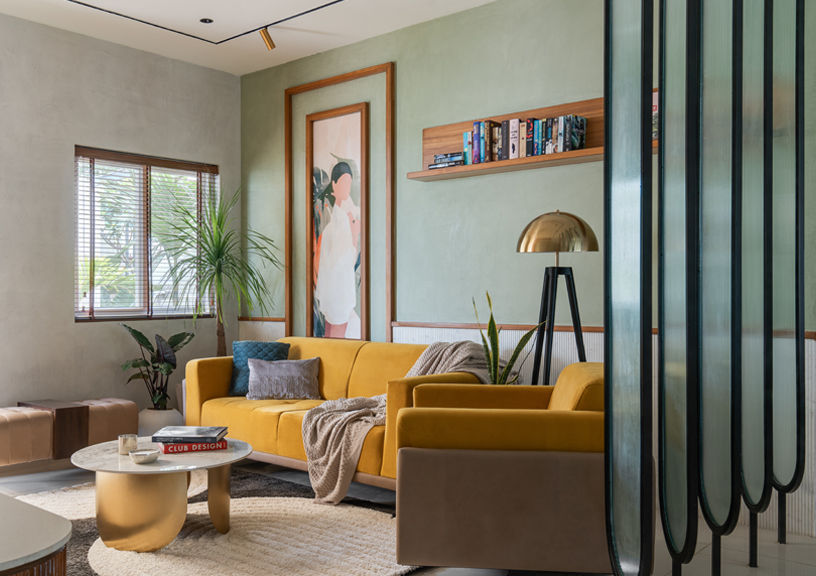 With fluted marble cladding and partition, clean lines, splash of pastels for walls, texture, patterns, some mid-century inspired pieces of furniture & decor and indoor tropical plants, Raveena curated her own version of "Tropical Mid-Century Modern" style for the interior design of the model flat.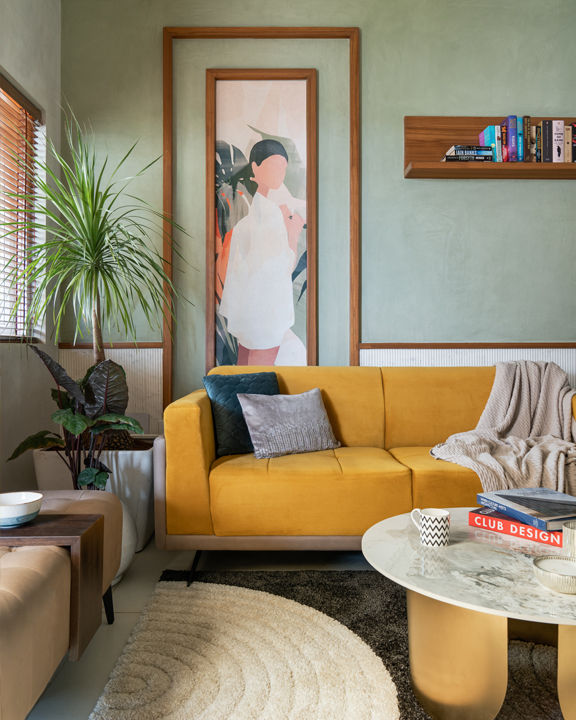 "The intent  is to create conversational, transitional spaces with a bit of luxury redefined to capture the attention of a large audience that visits the model flat at SKYE apartment project," she reveals. From the entrance foyer, a partition imparts depth to the dining and living space in simple geometric lines to make it look larger, yet private enough.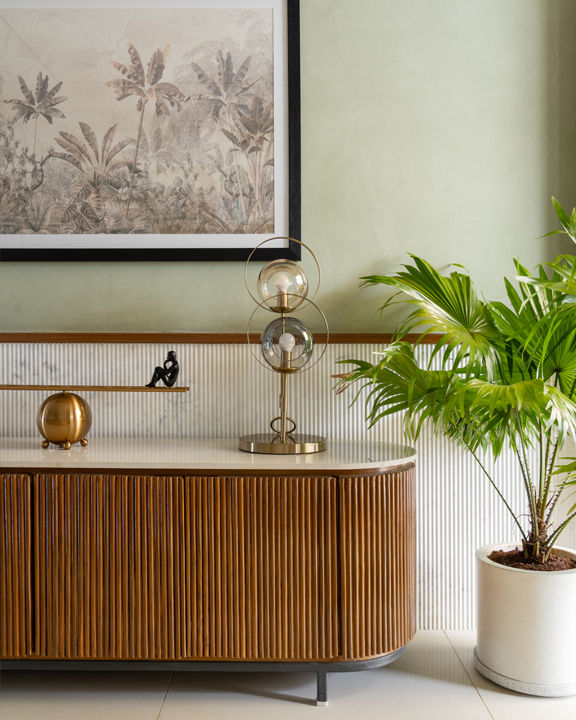 "We continued the elements of design by passing on the colours, textures, patterns and materials from one room to another in different forms of design," further elaborates Raveena.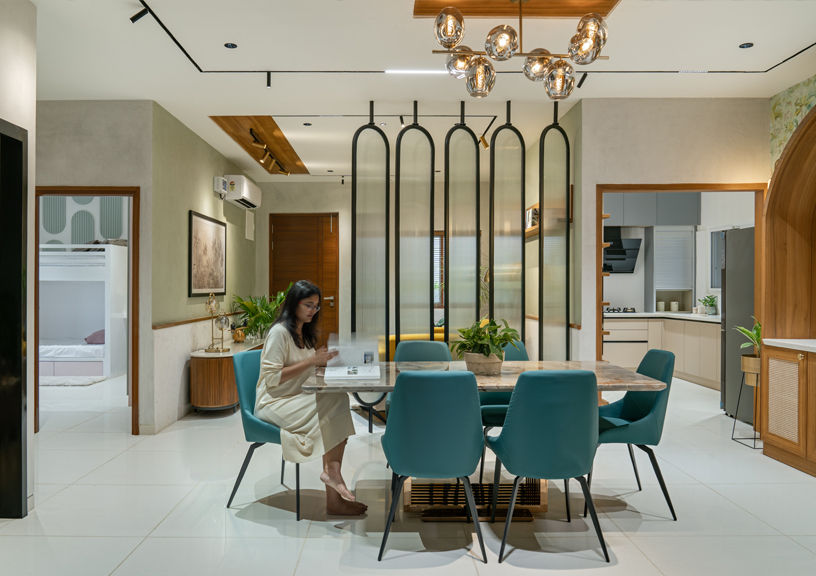 Incidentally the entrance foyer and drawing room was her favourite space to design. "We wanted to create a studio look and a wow factor with play of colours on walls, furniture, decor through different materials balancing one another. The Mid-century modern theme speaks aloud here."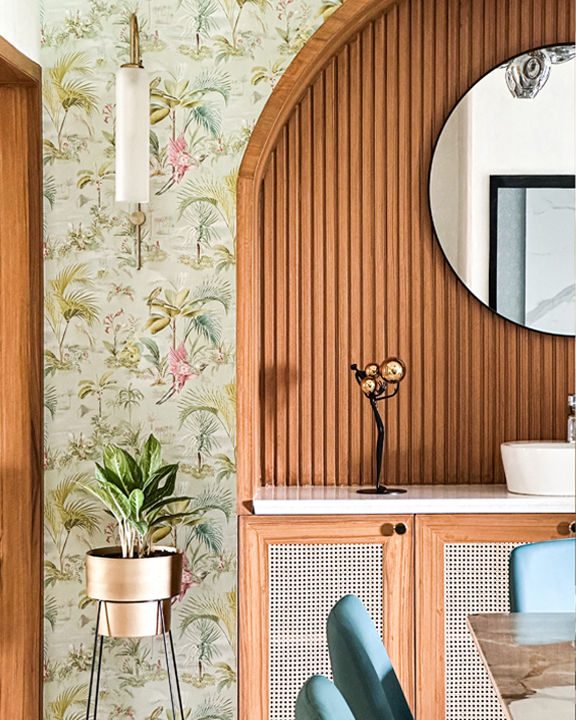 "The tripod brass lamp stand, the ochre yellow sofas with the brass, marble centerpiece, the fluted partition in sleek lines allows some depth and privacy to the space, not to miss the hand woven rug with a bold black and white geometric pattern, the teak wood and marble top console, the fluted marble cladding on walls with simple teak beading lines, the tropical wall arts, the sage green textured wall. Every element here adds to the look of how this space is shaped up," she shared.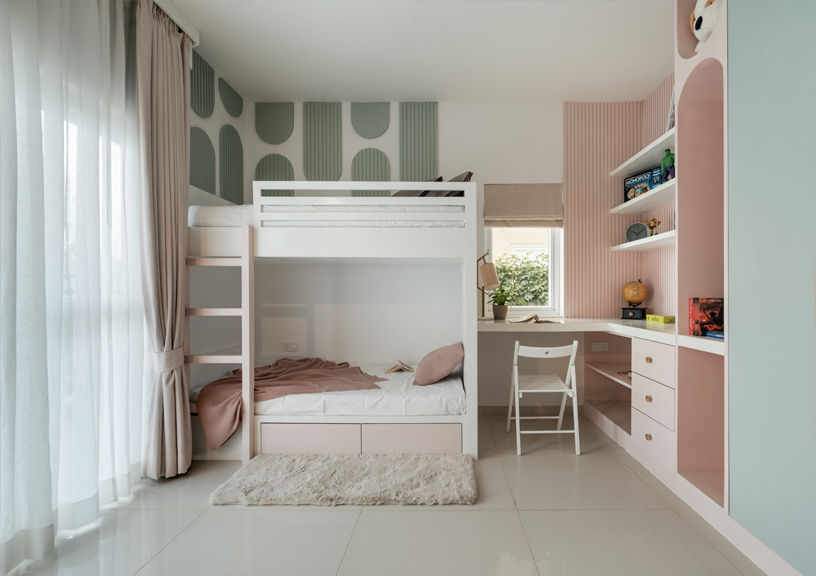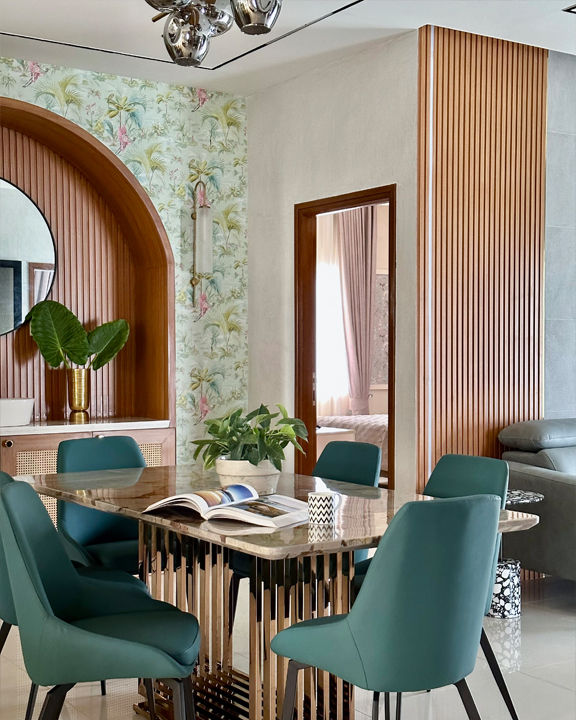 At KalaaZodh, Raveena's core design philosophy contributes in developing a "SMART, SOULFUL, SUSTAINABLE" ecosystem, that enhances the well being of the dwellers and the built spaces together to live in harmony.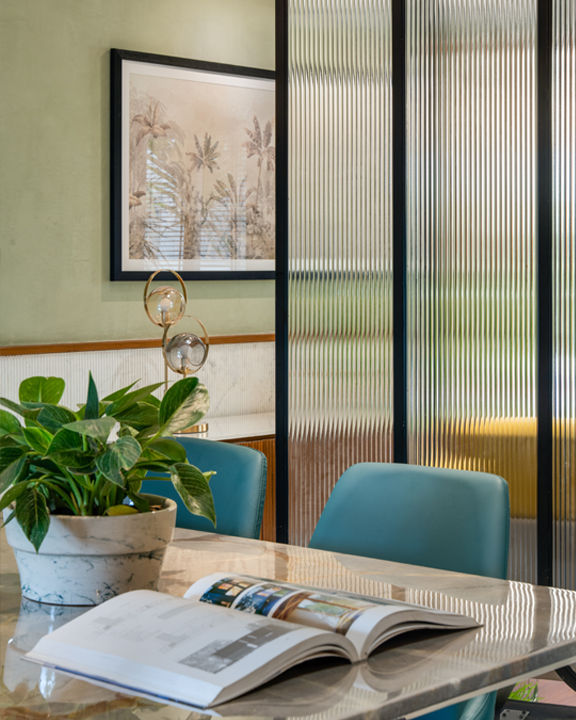 Silently compelling in parts and boldly evocative in others, this home amalgamates together distinct vignettes using diverse elements—rendering each space a personal touch while maintaining a strong visual continuity.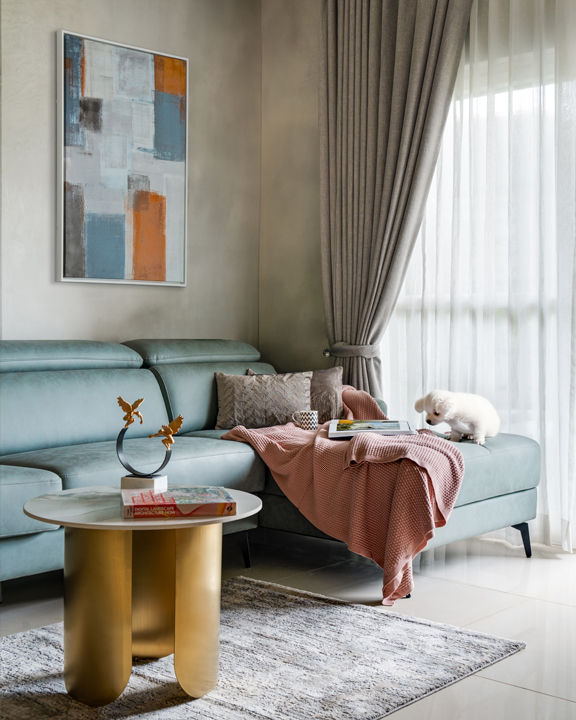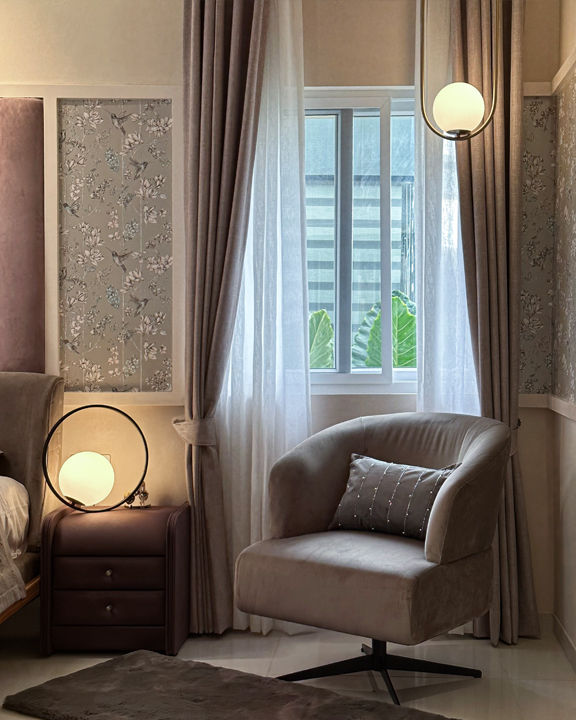 FACT FILE: 
Name of the project: Skye Luxury apartment
Firm Name: KalaaZodh Architecture Studio
Design Team and Designation: Ar.Raveena (Principal architect)
Team: Nayanika, Stephen, Narasimha
Location of the project: Kollur, Hyderabad
Area (Sq.ft): 2060 sq ft