As the radiant festival of Diwali illuminates our lives with joy, love, and togetherness, the spirit of gifting becomes a cherished tradition. In the heart of this celebration, finding the perfect gift that reflects your love and appreciation for your dear ones is a delightful pursuit. Simultaneously, the festive season in India brings with it the enthusiasm for sprucing up our homes, adorning them with new furniture, captivating decor objects, and exquisite art pieces. With this in mind, we present our exclusive Diwali Gifting Guide – a carefully curated list of 20+ brands (in no particular order) that will not only aid you in choosing the ideal gift for your loved ones but also serve as a wellspring of inspiration for your home decor endeavors.
Happy Gifting and Decorating! 
AMALA EARTH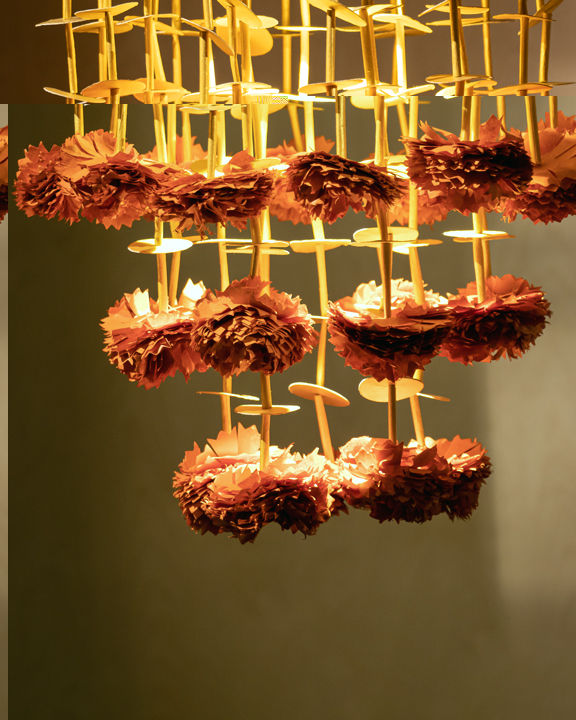 Name of the product: Genda Phool Wood Pendant Lamp 
Part of collection: Genda (Marigold) Phool Collection 
Materials & Finishes: Banana fiber paper, sheesham wood and brass/matte handmade 
Designed by: Swati Rao—A design graduate from National Institute of Design Ahmedabad with rich and extensive experience, Swati has worked with various brands, museums, and events to bring out insights and implement innovative solutions.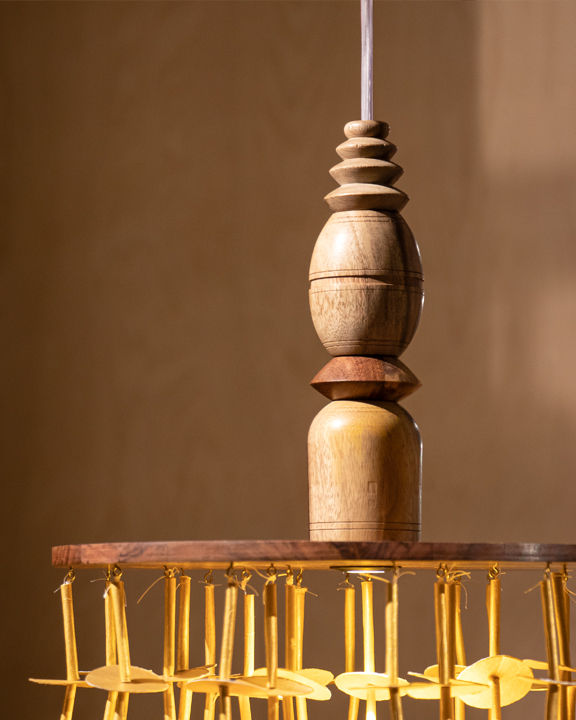 Description: Introduce understated elegance to your spaces with the Genda Phool Pendant lamp. Each banana fiber sheet is dyed in tangerine colour and handcrafted by women artisan in paper flower.  Natural sheesham wood is worked on by a National Awardee craftsman to form the round wooden plank for the lamp. As for the Marigold flower hanging lamp, each unwithering marigold flower string is attached with brass hooks. LED light fixtures are seamlessly fitted into a round wooden plank and geometric wooden beads are used to hang the pendant lamp on the ceiling.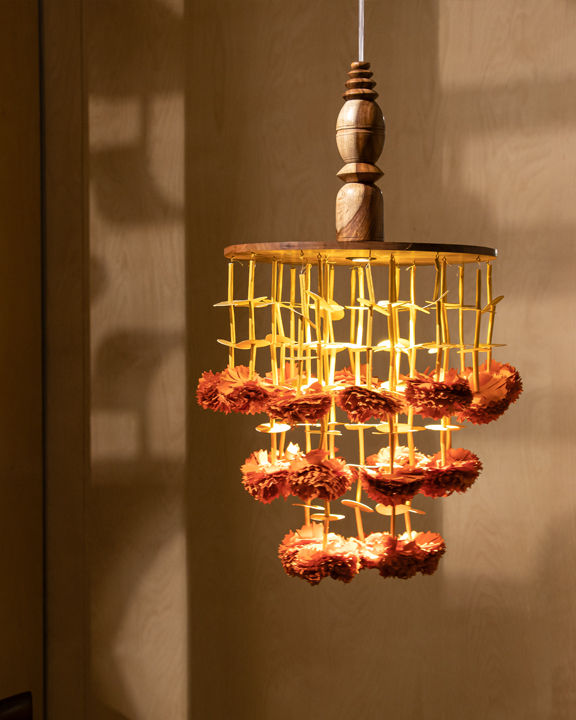 Why should you buy it: Our raw materials are sourced ethically, and eco-friendly procedures transform them into stunning and intricate creations. Senses Play brings to you conscious living through our eco-minded and sustainable carefully curated collections that inspire minimal impact living.  
Available on website: amala.earth 
Price: ₹4,500 
Instagram: @amala.earth 
About the firm: Founded by Gunjan Jindal Poddar in 2021, Amala Earth is a way of conscious living built on a foundation rooted deeply in Indian origin that enables consumer choices with over 60,000 products.
KRISANI HOME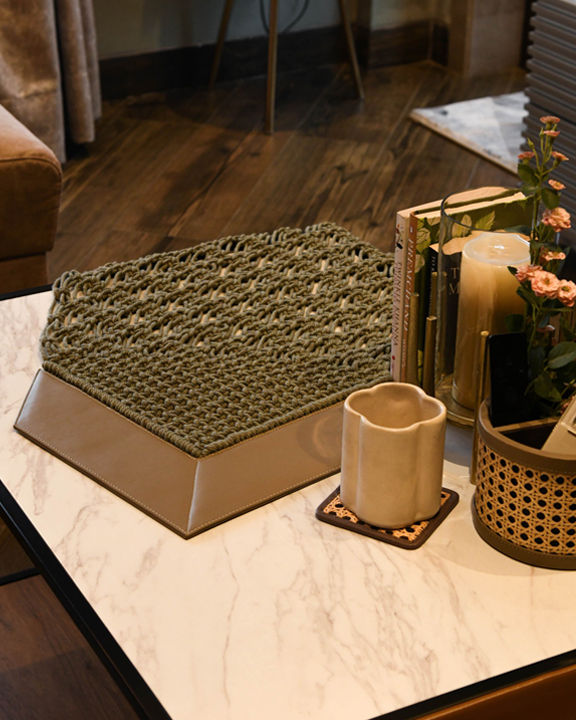 Name of the product: Knotted Runner and Knotted Napkin Rings  
Part of collection: Knotted Series  
Material and Finishes: Macrame is the primary material and Vegan Leather is the secondary material.  
Designed by: Kriti Dhanuka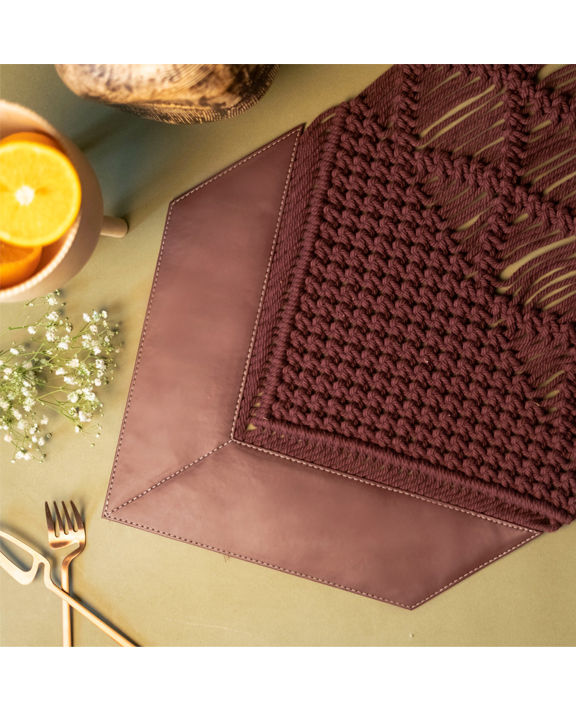 Description: The Krisani Knotted Series—a testament to the harmonious blend of sophistication and bohemian allure. Within this collection, we have meticulously crafted a knotted runner and exquisite napkin rings, using macrame as the primary material and complemented by vegan leather accents. In an era where macrame products are the epitome of interior trendiness, Krisani stands apart by transforming this art form into pieces that exude refined elegance, effortlessly enhancing any living space. Our focus on small-batch production ensures each item is painstakingly handmade, reducing our carbon footprint and contributing to a more sustainable future.  
Why should you buy it: The Knotted Series is an ode to the Indian Karigar. Every piece is painstakingly hand-knotted and then finished with vegan leather. What better gift to give than something handmade with so much attention to detail?  
Availability (website): www.krisani.in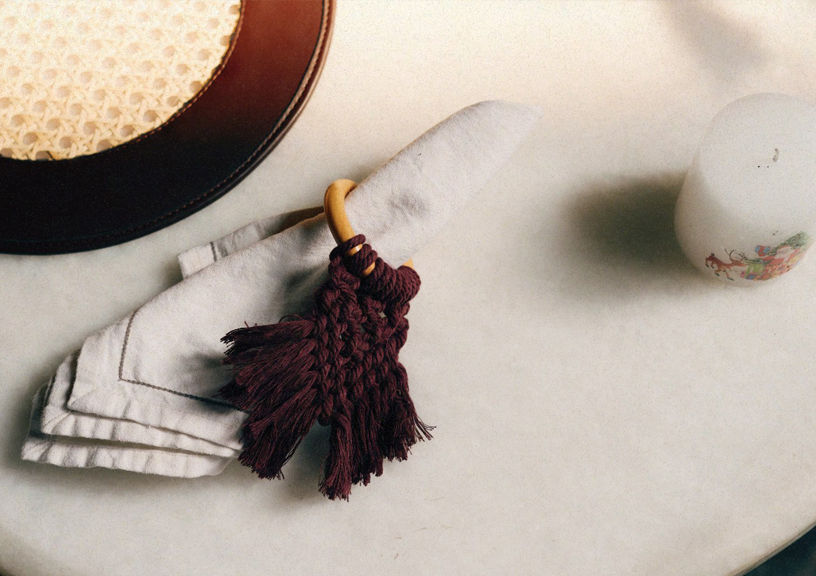 Price: Runner is priced at ₹4,590 and the Napkin rings are priced at ₹1,690 for a set of 6. They are available in 4 colours and can be paired well with our Vanilla mats (priced at ₹1,190 each). 
Instagram: @krisanihome 
About the firm: Founded by Kriti Dhanuka, Krisani makes everyday objects with a lot more attention to detail. Often in the hubbub of life, we tend to overlook the small objects that really make our space our sanctuary. But, here at Krisani, we are working with the aim of being able to merge functionality with beauty and make everyday objects that give our patrons a sense of belonging. We hand-make our products in small batches with the intent of giving our customers a taste of conscious luxury. 
KANIRY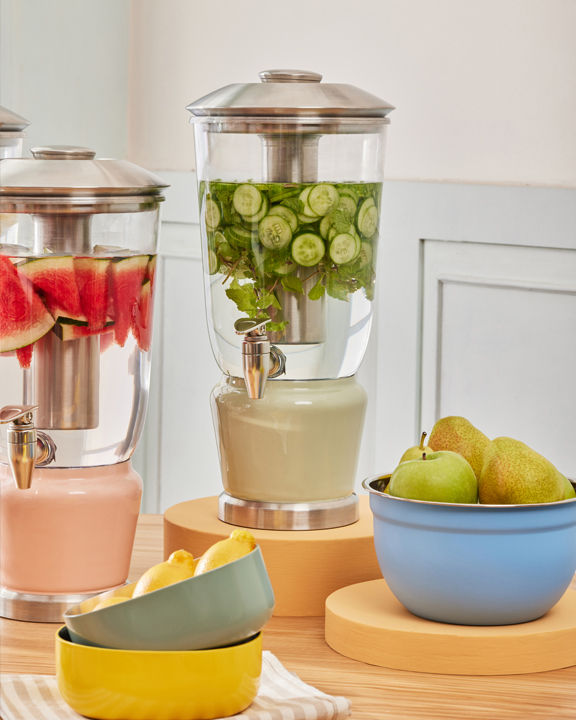 Name of the product: Boisson Beverage Dispenser – Gold  
Part of collection: Drinkware 2023 collection  
Material and Finishes: Stainless Steel Beverage Dispenser in Gold E.P.L Finish  
Designed by: KANIRY  
Description: This iconic beverage dispenser Boisson is named after the French word for beverage. This sleek yet sturdy designed dispenser is full of features making it a must buy for every Indian home. The avant garde new material Tritan acrylic material used in the beverage container is BPA free, shatter proof & scratch proof. The steel tube is a suspended ice chamber keeping all the drinks chilled at all times with no allowance for condensation or dilution. The steel bottom comes in varied colours adding pop and luxe and it also holds ice inside it adding to the chilling.  
Why should you buy it: Its stainless-steel base features a specially painted finish, resistant to both fading and scratches, ensuring long-lasting use. The container boasts a stainless-steel lid and ice chamber, maintaining beverages at the perfect temperature without dilution from melting ice. Plus, it's designed with a BPA-free thermoplastic spigot for safe dispensing. Say goodbye to messy condensation, as this container guarantees a clean and hassle-free experience. Ideal for both indoor and outdoor use, it's the perfect companion for gatherings. Please note, for maintenance, hand washing is recommended, ensuring the longevity of this versatile and stylish beverage container. 
Availability (website): kaniryhomedecor.com  
Price: Small size: ₹8,990 Large size: ₹12,990 
Instagram: @kaniryhomedecor  
About the firm: Kaniry is a subsidiary of Dewan & Sons, a gigantic metal commodities export house headquartered in India. Founded by Nehrisa Gandhi & Kashish Gandhi, Kaniry started as a thought, and today it is a journey. We are a young, assertively growing export organisation supplying extraordinary home décor products and hard goods to innumerable buyers across the globe.   
THE INDIA CRAFT HOUSE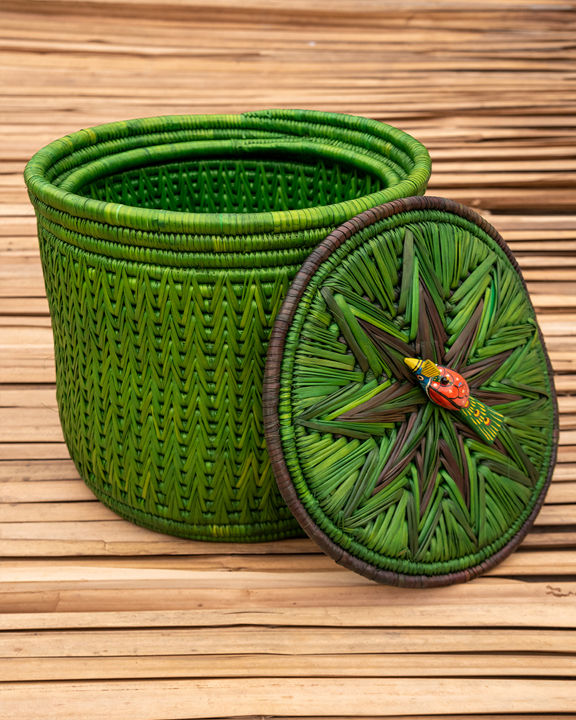 Name of the product: Bhadohi Utility Basket 
Part of collection: Handwoven baskets 
Material and Finishes: Sarpat Grass / Hand-dyed and hand-woven 
Designed by: Artisan-led indigenous designs 
Description of the product: The Baskets made in Bhadohi with Sarpat Grass that grows wild near water bodies, are a perfect example of how unlettered women easily slip into their traditional roles as preservers of the environment and creators of beautiful things by using raw material that is biodegradable, natural, organic and light to create utility items that are striking in their simplicity and appeal. Almost every woman in the village, of varying age groups, is engaged in the Bhadohi Basket Craft.  Bhadohi Baskets can be used in many interesting ways – as Dry Fruit and Sweet Boxes during the festive season, at weddings or as Fruit Baskets, for washroom accessories, Bread and Roti Baskets, Wine Holders, Pencil Holders or Waste Baskets, Coasters, Place Mats and so much more… 
USP of the product or why do you think people should buy this on Diwali: A beautifully hand-crafted, sustainable option that is durable and serves as a unique home accessory and looks beautiful just by itself,… even as a curio perhaps? The social angle and the story behind the product is also other strong factor that makes it a great gifting option, considering it has been hand-woven by rural women from the interiors of Uttar Pradesh.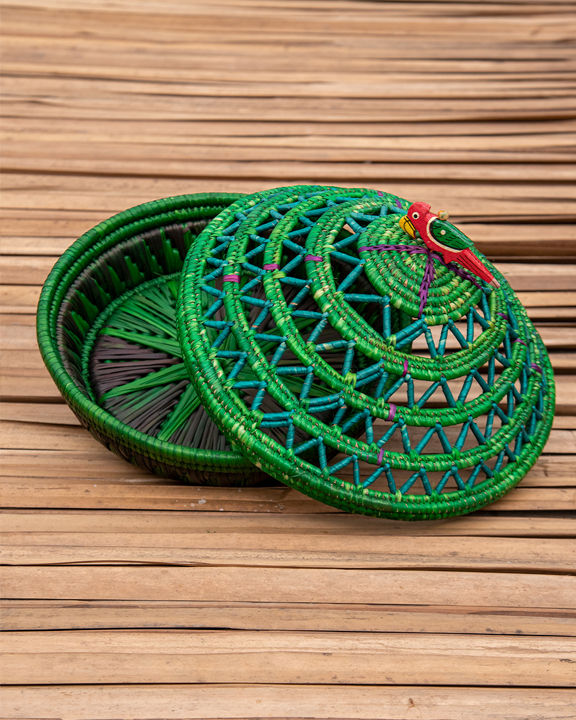 Availability (website): www.theindiacrafthouse.com
Price: Rs.2,490
Website: www.theindiacrafthouse.com
Instagram: @theindiacrafthouse
About the firm: The India Craft House, a social enterprise and digital platform for craft was essentially set up almost a decade ago, from an ardent desire to contribute in some small way to preserving and promoting this legacy that each of us as Indians has inherited. The driving objective is to help create a larger canvas than what exists today, for all the beautiful and unparalleled creativity that the simple artisans of India have been quietly perfecting for centuries by creating a fair price platform for these artisans who have very limited access to any market, let alone global markets. 
Founders: Sona Puri / Prakash Bhalekar / Sajnish Puri / Sailesh Bishnoi 
BEEYOUNG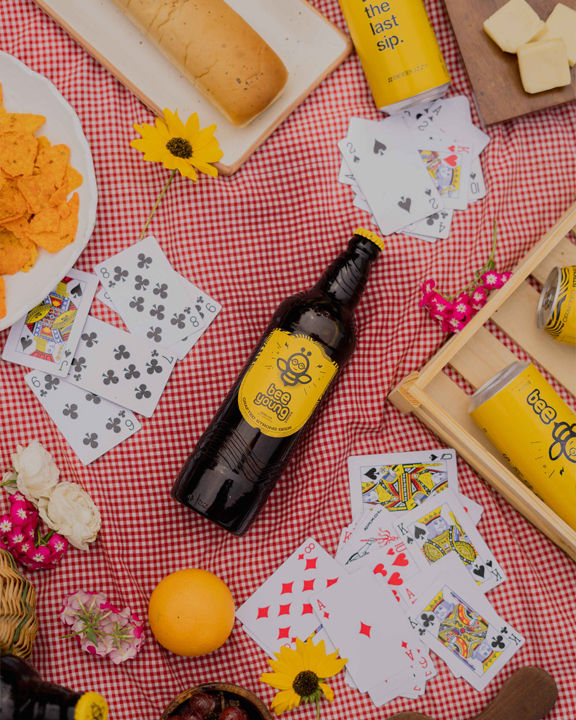 Name of the product: BeeYoung Beer 
Description of the product: BeeYoung starts with a crisp attack delivering a perfect malty taste followed by ripe fruitiness on the midpalate. Its invigorating flavours & taste make each sip eventful and perfect for all social settings, most enjoyed in the company of your loved ones. 
Why should you buy it: BeeYoung is India's one-of-a-kind lager that is artfully curated with the choicest of fine ingredients sourced from around the world, bringing rich, smooth, aromatic & silky flavors to life and a perfect festive surprise for your guests! With an ABV of 7.2%, BeeYoung is all set to premium the strong beer segments and establish itself as India's first strong craft beer. 
Availability (in stores): Retail stores in Uttarakhand, Delhi, and Uttar Pradesh 
Price: ₹150 (650ml) in Delhi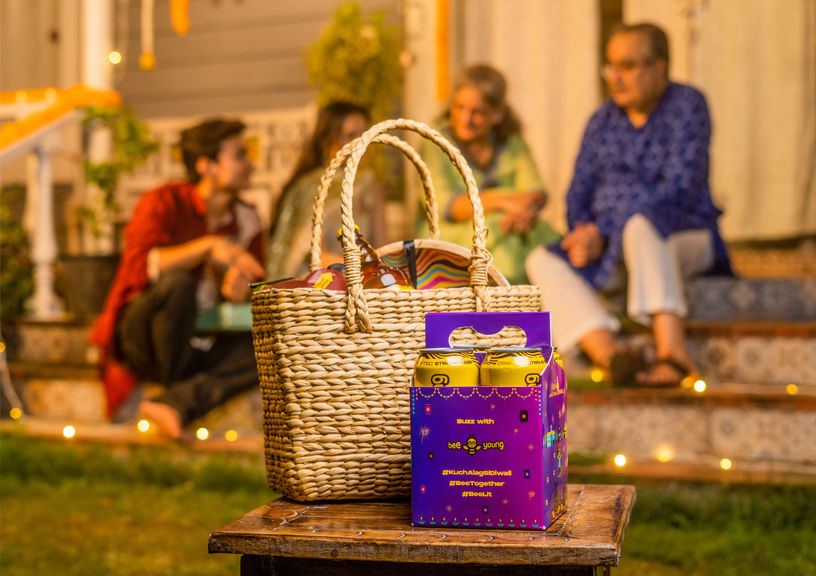 Instagram: @beeyoungbeer 
About the firm: Founded by Abhinav Jindal, Kimaya Himalayan Beverages is a pioneer beverage alcohol company manufacturing bespoke beverages for the world. Established in 2019 and headquartered in New Delhi, has come a long way nurturing a dream to create bespoke products which would be all about pure, authentic ingredients and the craft process. Where the idea of a flavourful brew of unblemished purity, made to consistent quality standards would be brought to life, bottled, and served to our discerning audience. 
 TABLESCAPE BY EESHAAN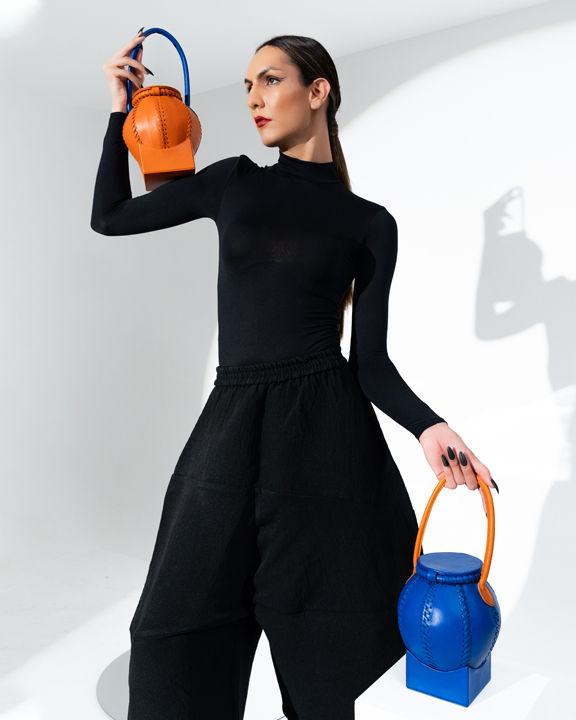 Name of the product: The Modern Matka Handbag 
Material and Finishes: Leather 
Designed by: Eeshaan Kashyap & Jeetinder Sandhu 
Description: The Modern Matka handbag is expertly handcrafted from leather, with visible stitches to enhance the design. With the colour combination of cobalt blue and tan, this unique handbag is a perfect accessory. 
Why should you buy it: A unique gift that is not just a functional handbag but a fashion accessory too.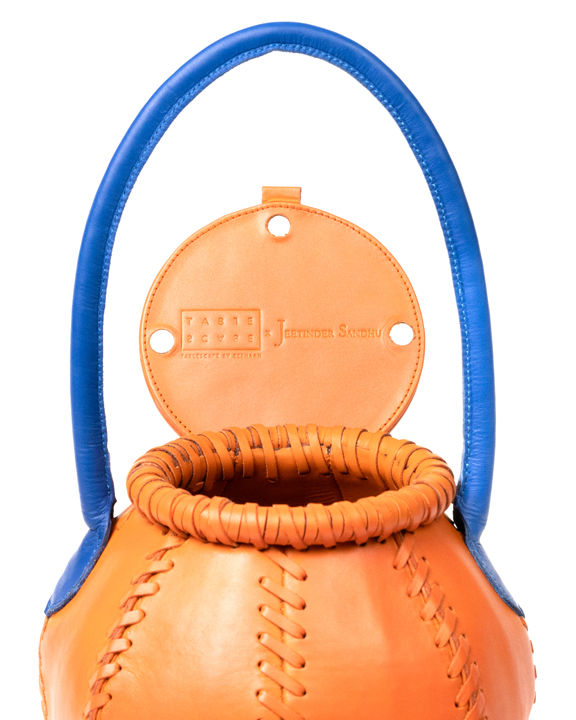 Availability: Made to order 
Price: ₹20,000 
Instagram: @tablescapebyee and @jeetinder_sandhu 
About the designers: Eeshaan Kashyap brings his deep passion for art, design, fashion and architecture to his work as a chef, curator and stylist, creating a unique voice in this landscape. For him, it's about elevating experiences through imaginative presentation using an eclectic combination of tableware, linen, art and objects. His leitmotif is the combination and diversity of materiality—he is unafraid to create his own design lexicon blurring conventional rules. His retail line, Tablescape by Eeshaan, offers people a bite into his universe, and an opportunity to recreate some of this magic in their own homes.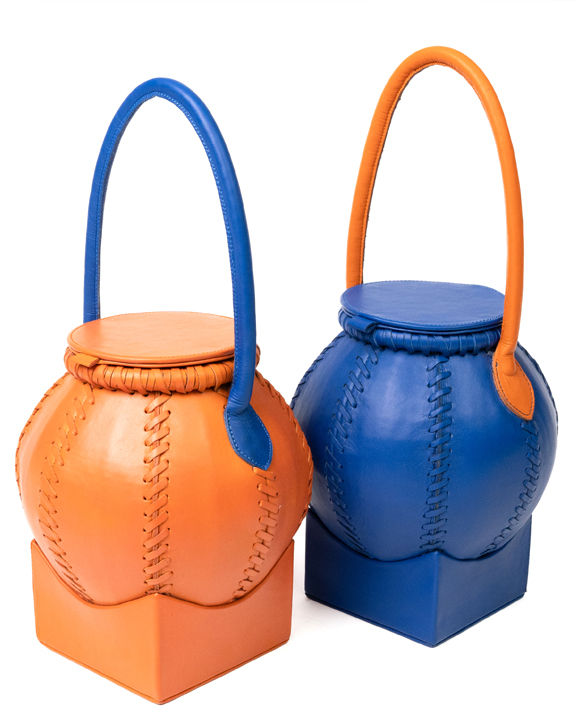 Jeetinder Sandhu is a Fashion Accessories Designer based in NewDelhi. Jeetinder started his eponymous brand in 2013 with menswear clothing and made a shift to focusing on shoes from 2015 onwards. He makes bespoke, customised and made to order products for his clients globally. Jeetinder Sandhu offers shoes and leather accessories for all genders. 
IKKIS, AVAILABLE AT THE HOUSE OF THINGS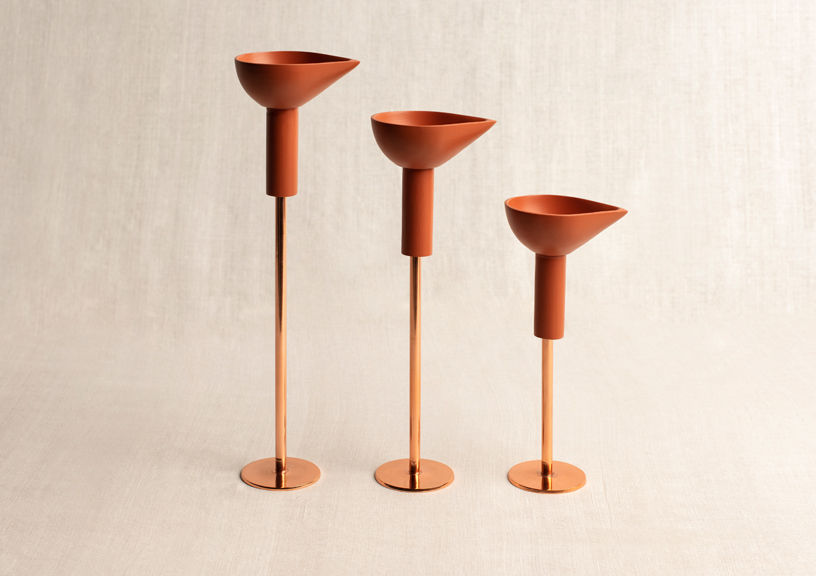 Name of the product: Diya Lamp set of 3 by IKKIS, also available at The House Of Things  
Material and Finishes: Terracotta Coated Copper   
Description of the product: The humble diya, or oil lamp is reimagined as a fancy decor object that is not so humble anymore. These classic earthen oil lamps are elongated from their signature shape into terracotta coated copper candle holders.  
Why should you buy it: It is the perfect combination of modern and traditional to incorporate into contemporary homes this festive season.  
Availability (website): ikkis.in and www.thehouseofthings.com/diya-lamp-set-of-3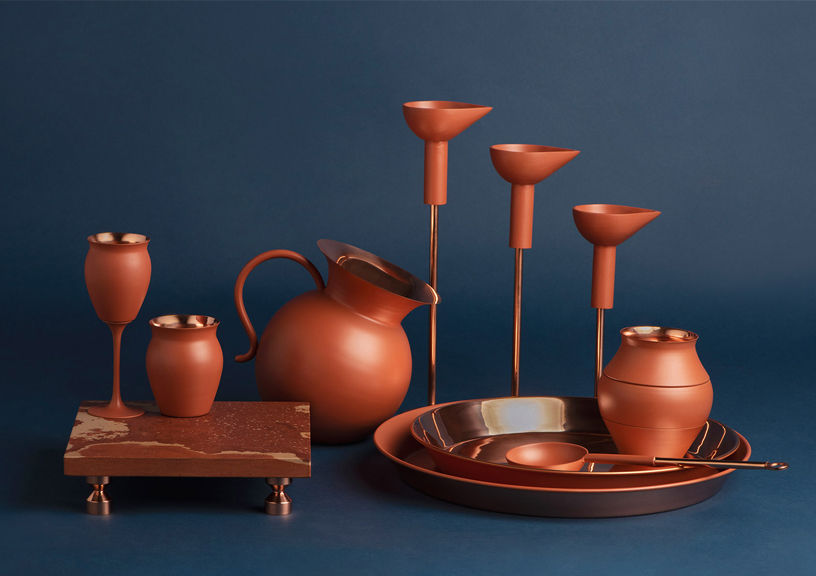 Price: ₹9,750.00  
Instagram: @thehouseofthings @ikkis.21 
About the firm: The House Of Things is a leading online marketplace that celebrates superior design and handcrafted savoir-faire over a creative collision of furniture, art, and accessories. Founded by Astha Khetan, it is a web boutique that is backed by a dedicated team of people who are passionate about helping people create a 'home they love.' Their aesthetics cover a cultivated mix – from classic and directional to antique and avant-garde. 'IKKIS' translates from Hindi to '21', a number eternally significant and symbolic in matters both physical and spiritual. It's no coincidence that sequence, modularity, and symmetry inform how we design for 21st-century contemporary living. With IKKIS, Founder & Creative Director Gunjan Gupta's practice evolves to include a larger community of makers to develop a global offering, rooted in distinct Indian rituals or utility, whilst balancing her belief in heritage with her whimsical side.   
KREATIVE CULTURES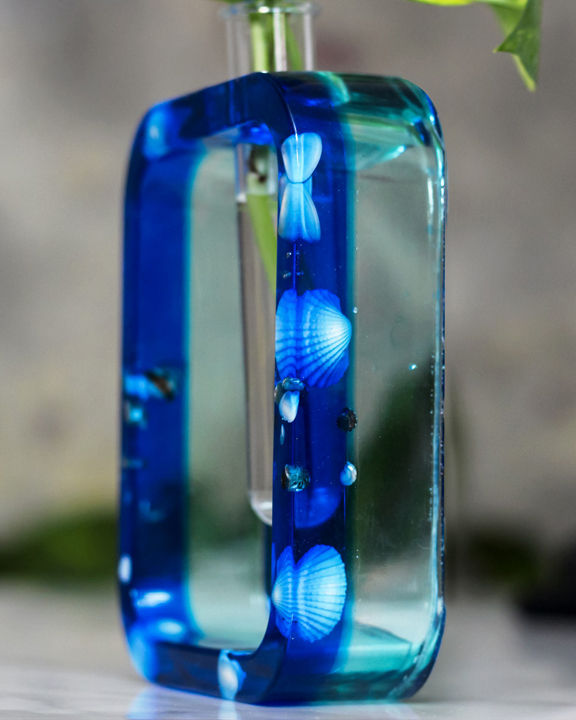 Name of the product: Resin PlanterPart of the collection (if any): Resin ArtMaterial and Finishes: Resin & shellsDesigned by (or any collaborations involved): Kreative CulturesDescription of the product:  It's a resin planter made with shells. It has a test tube holder to place the plant or flower. It can be customized as per the room's color schemeUSP of the product or why you think people should buy this on Diwali: This product can be customized & can be placed anywhere in the space to add value to the place. Extremely cost-effective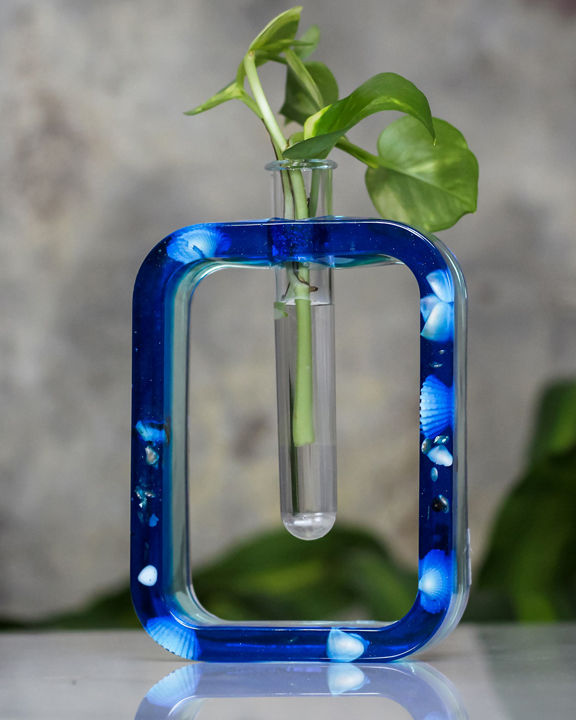 Availability (website or in-store)/ where to buy: https://instagram.com/kreativeculturesofficial/?ref=postPrice:  2200/-Instagram: @kreativeculturesofficialA brief bio about the firm: Kreative Cultures is a go-to destination for statement art pieces created in layered wood art. We combine design, style, passion, and personality to create a limited edition of your timeline. We blend elements and memories with our creative sauce to create exclusive masterpieces. No two products are the same, and we take great pride in being this original.Founders: Chandrashekhar Karalkar & Vaidehi Karalkar
OBJECTRY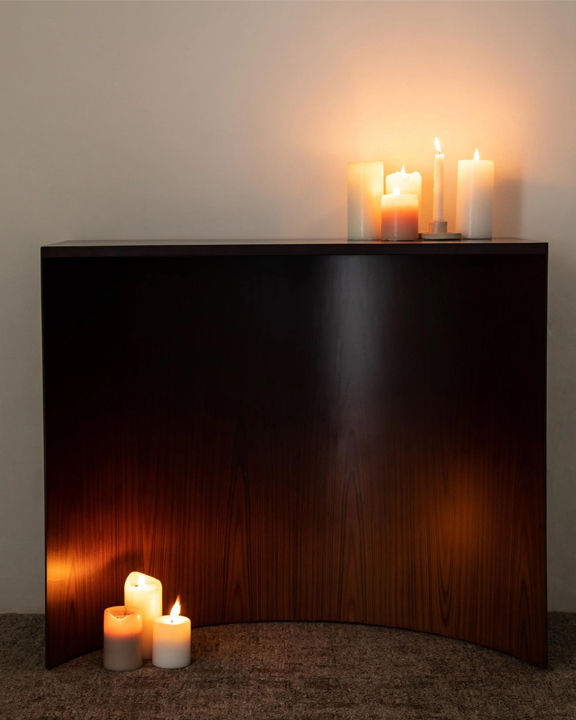 Name of the product: Curve Console
Part of collection: It's an extension of Objectry's exploration of form and finish to create something of an optical illusion.
Material and Finishes: Plywood
Designed by: Aanchal Goel
Description of the product: Curve Console is a trick to the eye for an entryway or living room. Its comfortable size makes it easy to put in a corridor to accessorize. The tones of brown further make it easier to blend with a modern minimal home.
Why should you buy it: The brown tones of this stylish piece seamlessly complement the radiant ambiance of the lit diyas and lanterns in a Diwali-ready home. Moreover, it's easy to style and one can accessorize it endlessly. The form and design are so easy on the eye, that the console can have a unique appeal depending on the person who styles it.
Availability (website and in store): objectry.com and offline store in Delhi. 
Price: ₹30,770 
Instagram: @objectry 
About the firm: Objectry, established in 2015, is a design studio driven by a passion for form, material experimentation, and technique exploration. Led by Aanchal Goel, the founder and Creative Head, Objectry aims to find joy in and celebrate the beauty of simplicity in design. The brand believes in a sensibility that allows materials to naturally shape the design, resulting in utilitarian yet distinctive works. Through a fusion of Indian artisanship and a thoughtful approach, Objectry creates pieces that are both functional and unique.
ALANKARAM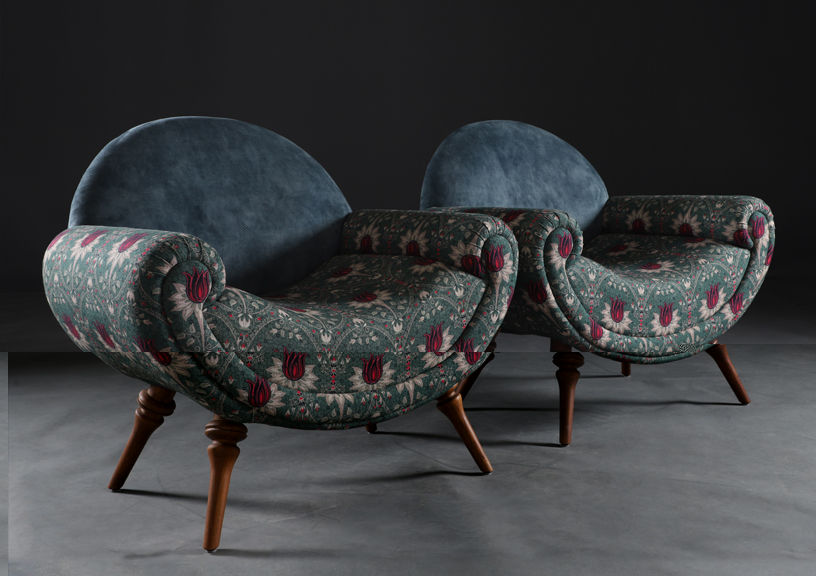 Name of the product: Puoli-Teakwood Lounge Chair 
Material and Finishes: Teakwood 
Description: Two halves = one full chair. The Puoli-Teakwood Lounge Chair is a unique and stylish seating option for your living room or lounge. This designer chair features a traditional design, with its structure divided into two semi-circular halves. The chair is upholstered in hand-painted colorful fabric, adding a touch of vibrancy and artistic flair to any space. 
Why should you buy it: 'Puoli' means half in Finnish; two semi-circular halves of the lounge chair make a complete Puoli set. The lounge chair is draped with handmade fabric for a luxurious experience. Its unique form is supported by ergonomic design and finished in a beautiful natural teak colour. 
Availability (website): www.alankaram.in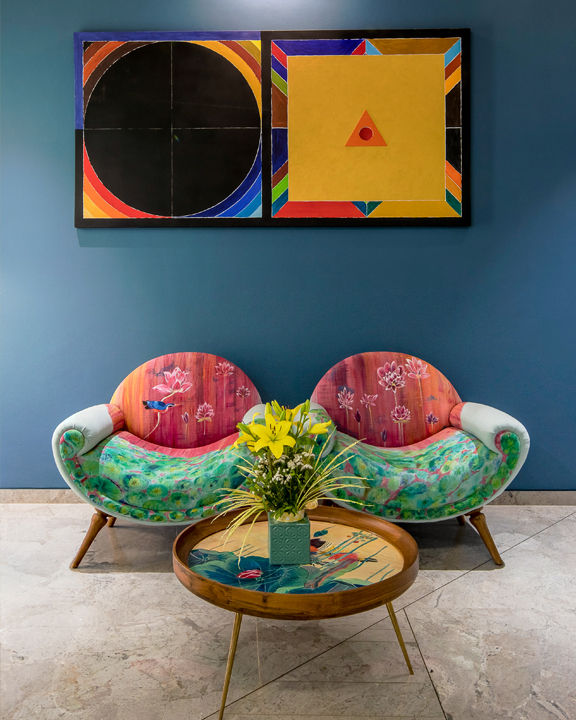 Price: ₹91,400 *Shipping & Taxes Extra 
Instagram: @alankaram.in 
About the firm: Alankaram is India's leading home-grown furniture design studio. Founded in 2015 by co-founders Anupriya Sahu and Dhwanit Parmar, Alankaram is an internationally acclaimed furniture design studio amalgamating indigenous design with contemporary sensibilities. Alankaram's bespoke furniture uses natural materials to create contemporary minimalist designs that redefine luxury for modern lifestyles. 
MiRooh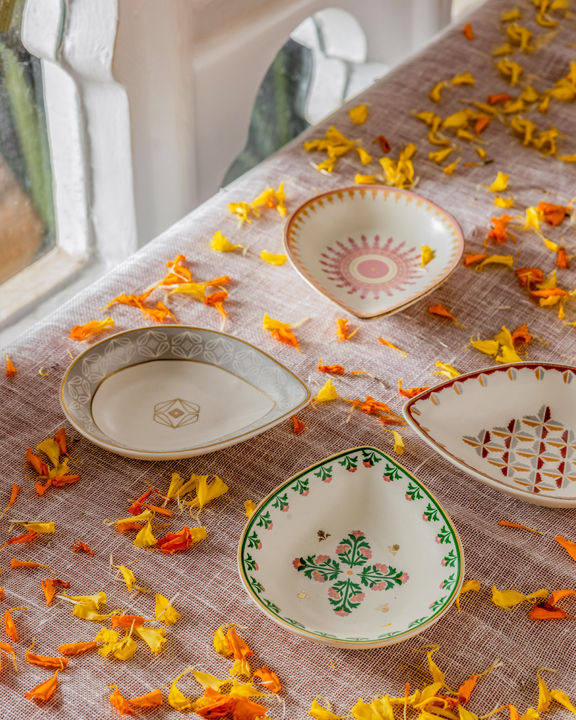 Name of the Product: Diyas and Tea Candle 
Designed by: Sanchay Dhingra 
Description: The Diyas (₹2,599 for a set of 4) are designed to embody the essence of Diwali with a touch of understated grace. Crafted with meticulous precision, these Ceramic Diyas boast a simplistic yet distinctive design that sets them apart from traditional alternatives. The hues of forest, lilac, cherry, and silver adorn these diyas, offering a refined palette that exudes sophistication and complements various decor styles effortlessly. Tea Candle glass votives (₹2,699 for a set of 4), adorned with timeless prints, are ideal for gifting or adding an enchanting touch to your home during this auspicious festival. Their elegant simplicity allows for a seamless integration into any décor, making them versatile and adaptable for both gifting and adorning your home.  
Why should you buy it: Ceramic diyas beautifully blend a touch of modern artistry with deep-rooted tradition. Their unique beauty captures the essence of ages past, making them a meaningful and heartfelt gift. While the tea candle votive set showcases exquisite craftsmanship, each piece meticulously designed to cast a delicate and captivating glow. These votives aren't just candles; they're versatile ambiance enhancers.  
Availability (in store): Plot No. 293, Udyog Vihar, Phase Vi, Sector 37, Gurugram 122015 
Instagram: @mirooh.in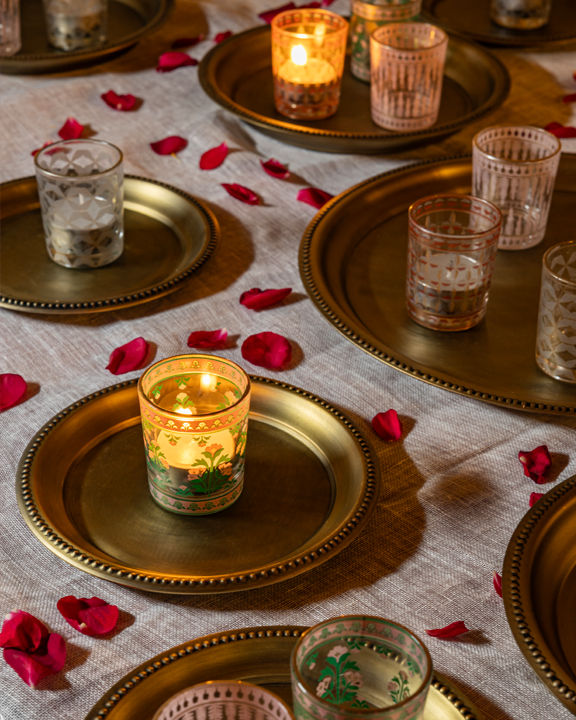 Website: mirooh.in 
About the firm: MiRooh, loosely translated as "my soul," was created by Sanchay Dhingra out of a deep love for and resurrection of craft and attempts to popularize traditional methods. MiRooh was developed as a tribute to India's rich cultural legacy by designers and textile specialists, with more than 40 years of combined experience. Masterful items that sit opulently in the homes of those with sophisticated tastes are the result of the fusion of influences from all around the nation. 
VARQUE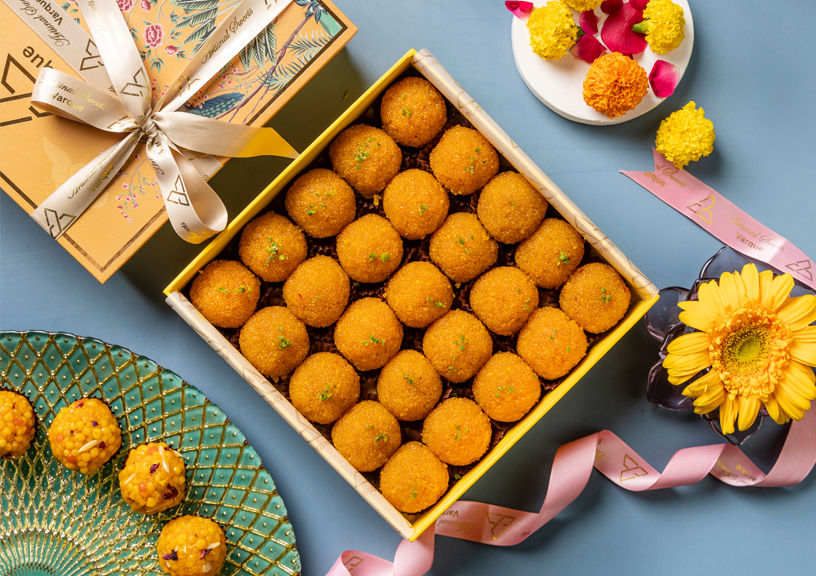 Name of the product: Varque Mithai Boxes 
Part of collection: Diwali Hamper Collection 
Descriptions: Varque special Besan laddoos (₹1200 per kg) are one of the most popular Indian sweets made from roasted gram flour (besan), ghee (clarified butter), sugar, and a touch of cardamom and garnished with chopped nuts like almonds and pistachios. They have a rich, nutty flavor, a crumbly texture, and are often served at festivals and celebrations.
Assortment Mithai Box (₹3400) ranges over 50 flavours. From pure pistachios launj to pista galore (an artisan's twist), from Jodhpuri ladoos to rose motichoor, and a wide range of coconut barfis and ladoos, our favorite pick would have to be the supari ladoos.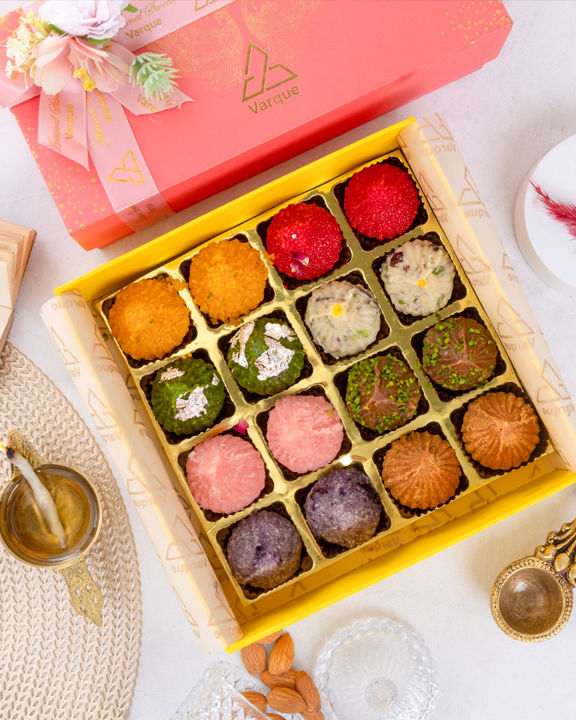 Kesar Moti Choor Laddoo (₹1,500) are traditional Indian sweets made from tiny, deep-fried gram flour (besan) droplets or boondi. These droplets are then soaked in sugar syrup, which gives them a sweet and syrupy coating. The word "motichoor" translates to "crushed pearls" in Hindi, which aptly describes the small, pearl-sized boondi that makes up these laddoos.
Why should you buy it: Varque Mithai Boxes are renowned for their authentic taste and premium ingredients, making them a delightful choice for those with a sweet tooth. The variety offered is extensive and they even have a customization option, allowing customers to tailor their mithai orders to their liking. For health-conscious consumers, Varque provides options such as healthier or low-sugar versions of traditional mithai, catering to diverse dietary needs. The appeal extends to gifting as well, with beautiful and customizable packaging options making Varque Mithai Boxes an ideal choice for Diwali gifts.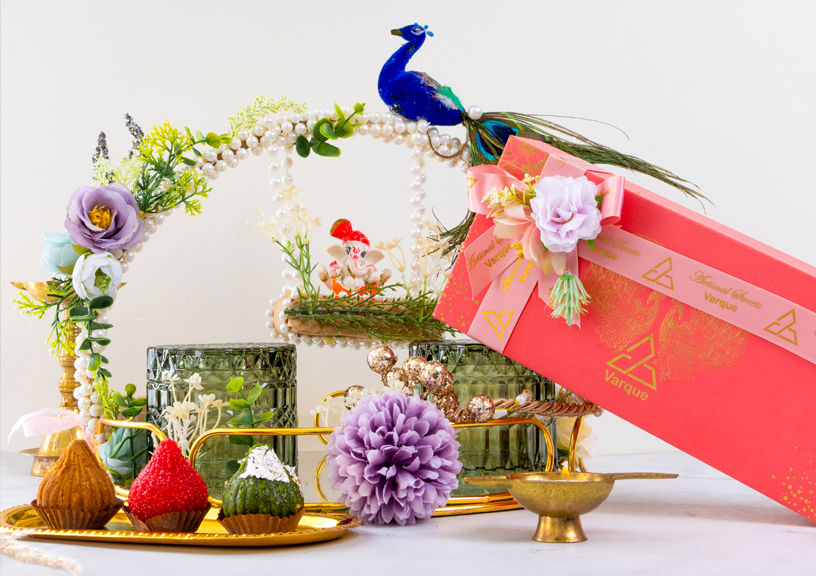 Availability (website and stores): shopvarque.com and stores at Punjabi Bagh and Pitampura, New Delhi
Instagram: @_varque_ 
About the firm: Varque is an artisanal sweet and luxury lifestyle brand based in India, that aims to redefine mithai as a flavor of luxury and joy. The founder of Varque Mrs Arpan Sachdev offers to deliver an artisanal range of mithai that adds a hint of extravagance to any celebration. Every piece of confectionery holds sweet nostalgia. 
PROJECT 810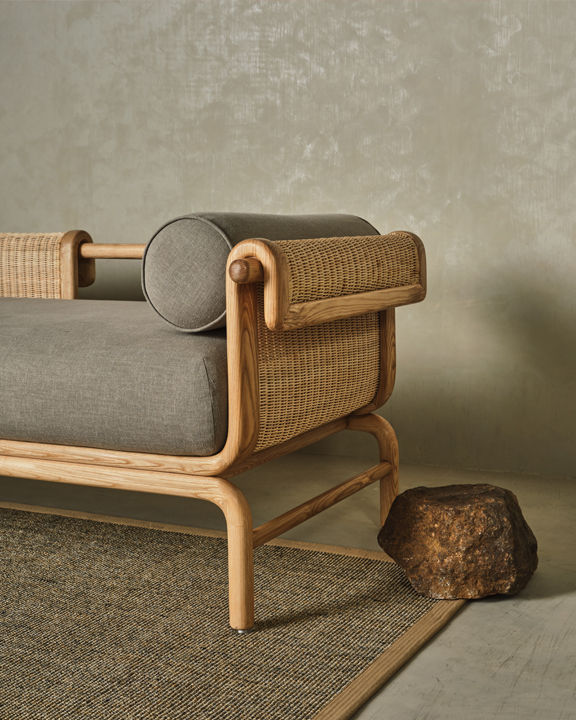 Name of the product: Rahi Day-bed 
Part of collection: 810/Two 
Material and Finishes: White ash wood, closed rattan weave and fabric 
Designed by: Project 810 
Description: The Rahi daybed is designed with versatility and comfort in mind, inviting you to lay in its restful arms. Its structure preserves the essence of an Indian diwan, within its modern framework. With fluid wooden forms that appear deceptively malleable, this series is composed of subtle curves that bring a compelling warmth to its otherwise restrained silhouettes. Through both its materiality & construction, Rahi brings an understated elegance to any space it inhabits.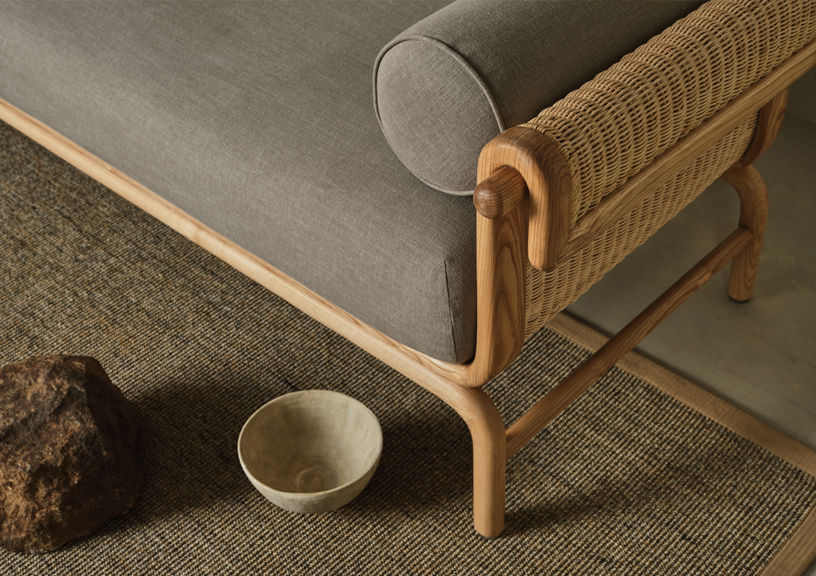 Why should you buy it: Its exquisite design marries traditional craftsmanship with contemporary elegance, making it a timeless piece that fits seamlessly into any home decor. This fusion of styles resonates with the festive spirit of Diwali, which celebrates the harmonious blend of the old and the new. Secondly, it offers a comfortable and luxurious seating option, making it an ideal gift for relaxation and leisure—a key theme during Diwali, where families come together to unwind and celebrate. 
Availability (email): Mail them at shopfurniture@project810.com 
Price: ₹1,65,000 + GST 
Instagram: @project810.furniture  
Website: www.project810.com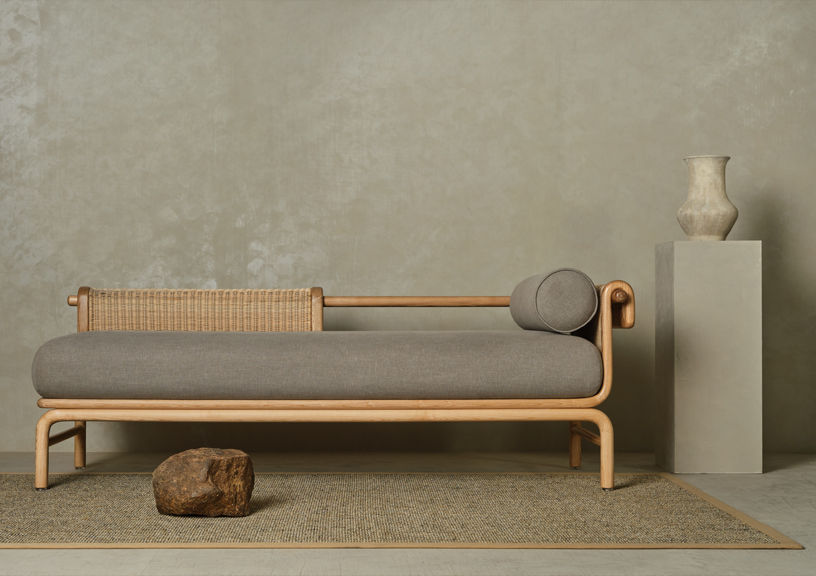 About the firm: Founded by Vritima Wadhwa, Project 810 is a New Delhi based design studio rooted in contemporary India, drawing inspiration from the world. They are a holistic practice dedicated to creating memorable spatial experiences. From crafting detailed pieces of furniture to building expansive interiors, the firm's strength lies in the flexibility of their expertise.  
Creative Direction: Saurabh Suryan 
Design Team: Vritima, Amarinder, Navya, Harsh, Aroop, Sharook  
VAKR STUDIO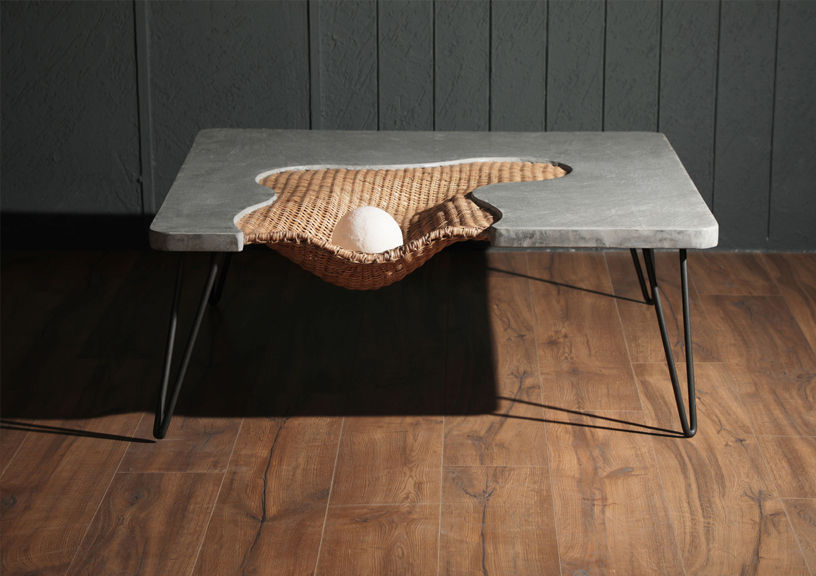 Name of the product: Square Coffee Table 3 x 3 
Part of collection: Lehar Collection 
Material and Finishes: Concrete and Rattan/Wicker work 
Designed by: Vakr Studio 
Description: Introducing the Square Coffee Table, perfectly encapsulates the balance achieved between the durability of concrete, metallic hues, and the delicate Pichwai art. This harmonious blend mirrors the square's form and artistic allure, seamlessly uniting function and aesthetics.  
Why should you buy it: The Square Coffee Table from the LeharCollection is a stunning fusion of form and function inspired by the fascinating dynamics of flexible membranes and structures under pressure. Derived from the Hindi word 'Lehar,' meaning 'wave' or 'undulation', this furniture collection is a re-interpretation of how form yields and morphs to achieve a stable and captivating structure. In the Lehar Collection, fluidity reigns supreme. Each piece captures the essence of undulating waves and the graceful transformation of shape under pressure. The result is a series of furniture and decor items that not only serve their functional purpose but also offer a visual and tactile experience like no other.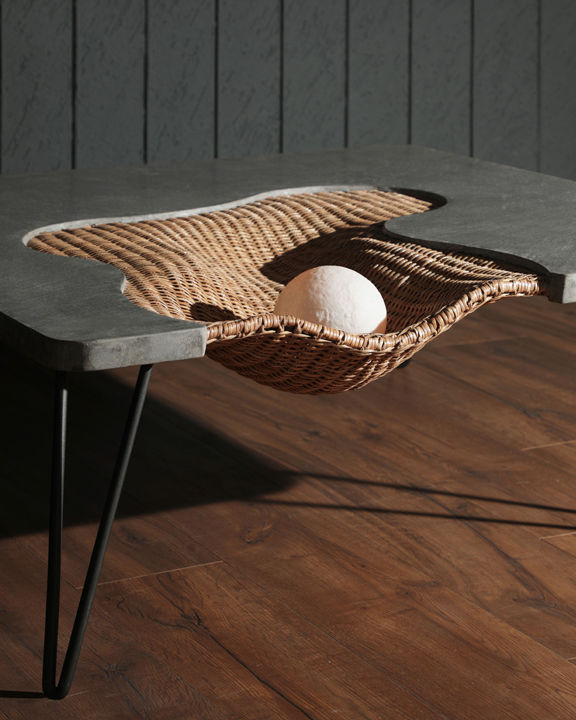 Availability (website): www.vakrstudio.com  
Price: On Request 
Instagram: @vakrstudio 
About the firm: Vakr is an award-winning design studio founded by Devyani Gupta and Nehit Vij that strives to create bespoke luxury handcrafted furniture through the poetics of combining modern computer-aided technology with traditional craftsmanship. Based out of New Delhi, India, Vakr started with a single mindset of contextual, high-end furniture by exploring India's rich arts and crafts when evolving and expanding the 'sculptural furniture' vocabulary became necessary. With numerous design innovations, the studio has formalised combining vernacular and contemporary materials by involving local artisans. 
RENA INDIA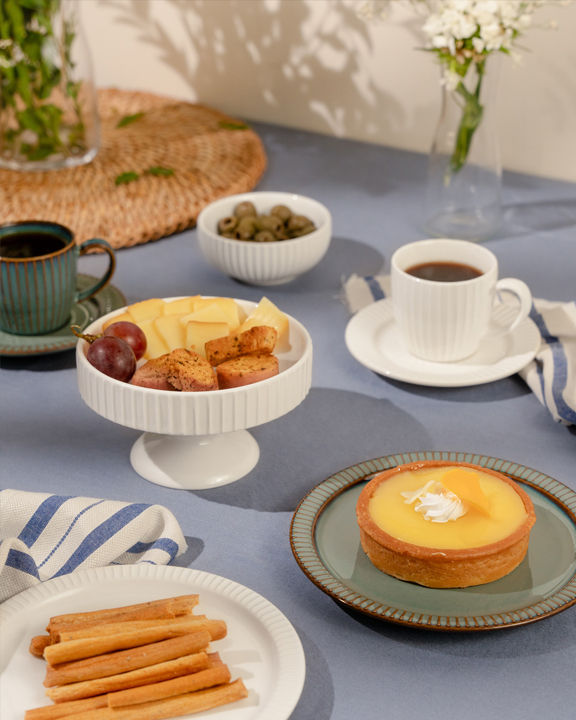 Name of the product: As seen in the image – White Mini Cake Stand, Coffee Mug – Teal & White, Quarter Plate – Teal & White, White Bowl 
Part of collection: Linear Collection 
Material and Finishes: Made out of Durable Porcelain, Rena's products are made with the best quality clay, fired at 1350 degrees Celsius for 23 hours. The finish is hand-painted and glazed 
Designed by: Aashna Shah 
Description of the product: The Linear Collection, as the name suggests, features classic linear designs exuding a sense of timelessness and sophistication, making it a perfect fit for any dining occasion. Whether you're hosting a formal dinner or enjoying a casual meal with loved ones, these pieces effortlessly elevate your table setting.  
USP of the product or why do you think people should buy this on Diwali: This collection is made with durable porcelain. Not only can the tableware be used for serving but also for decor. 
Availability (website): https://renaindia.com/ 
Price:  INR 900 onwards 
Instagram: @rena.india  
About the firm: Rena, is a family-run company focused on bringing the best quality small appliances that stand for the perfect amalgamation of German precision and Indian craftsmanship. It offers premium bakeware, kitchenware, and hostware to elevate your cooking and dining experience. 
Creative Head: Aashna Shah – The creative powerhouse of the brand, Aashna Shah, has designed collections that are inspired by her travels and that appeal to their target consumers. "It's about people making an immediate connection to Rena when they cook, bake and plate," says Aashna Shah.
LABEL RaMa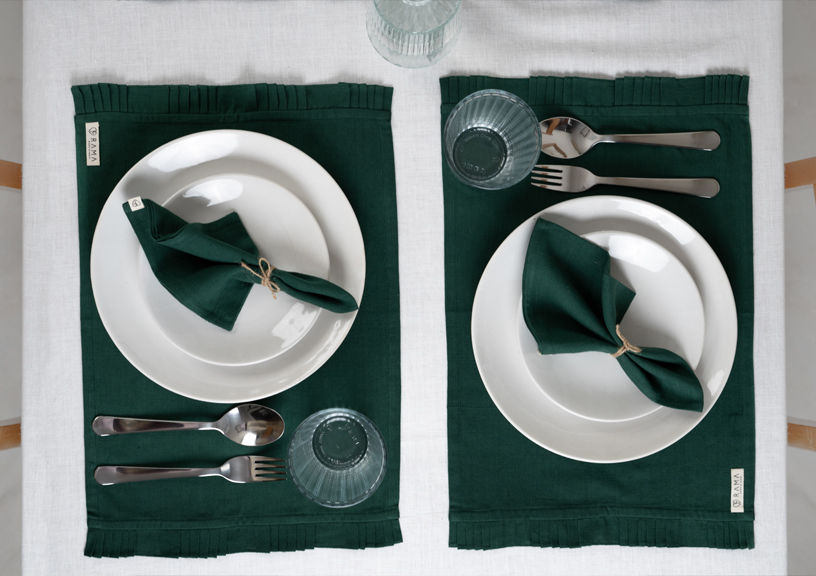 Name of the product: Emerald Green Table Mats 
Part of collection: Amar Amor  
Material and Finishes: 33-count handspun, handwoven Khadi, azo-free dyes from two clusters in West Bengal – Baharampore and Musthuliazo 
Designed by: Rajeswari Mavuri 
Description of the product:  Made of hand-spun and handwoven Khadi, these emerald table mats add a splash of elegance, colour and purpose, sustainability to your table. This all-natural and handmade tableware has tasselled fringes, which are super easy to use and maintain. The runner and mats are finished with knife pleats making them special. 
USP of the product or why do you think people should buy this on Diwali: This Diwali, the time has come for us to use handlooms in our homes, not just our clothing. Table linens are a great start to show off your taste with a purpose that puts people and the planet first. There is no better way to go green than this.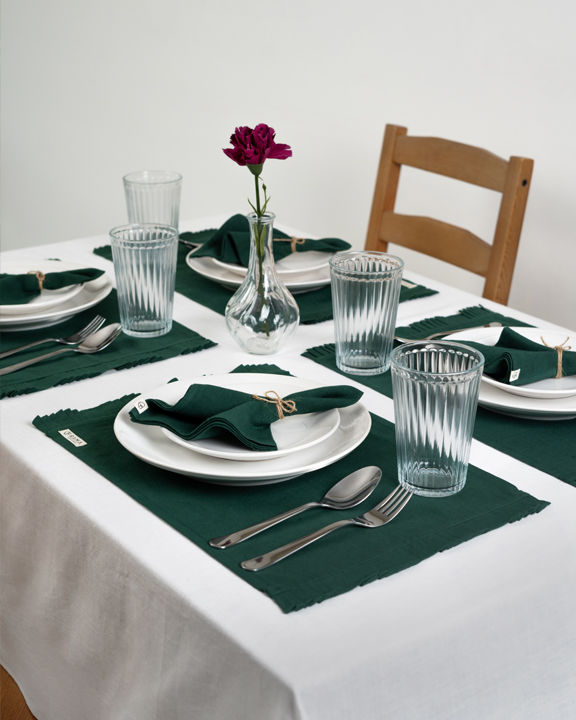 Availability (website):  www.labelrama.com 
Price: Set of 4 costs INR 3995 (after 15% off)  
Instagram: @label.rama 
About the firm: Label Rama, a label founded by Raji Mavuri, is on a mission to continue the unbroken lineage of Indian handlooms and heritage by transforming it into meaningful, modern luxury. 
Founders:  Rajeswari Rama – Originally from a weaving family that went on to establish a textile house that has been thriving for over 3 generations, Raji has handloom fabrics woven right into her DNA. 
ABRAHAM AND THAKORE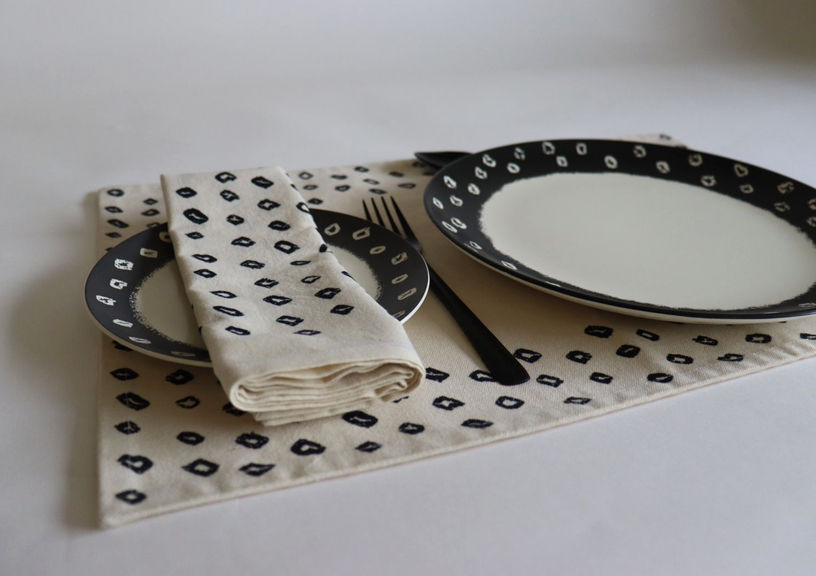 Name of the product: Bandhani dinner plate, side plate and printed Bandhini cotton napkin
Part of collection: A&T Home
Material and Finishes: Bandhani ceramics
Designed by: Abraham & Thakore
Description: Abraham & Thakore's foray into ceramics is an extension of the brand vision of using handcrafted product and inspired from patterns and motifs in their collections. Inspired from the bandhani technique of resist tie & dye of Kutch, Gujarat the effect has been translated into porcelain and designed around the shape of this individual piece.
Why should you buy it: These are classic timeless pieces that will stay with the customer for a lifetime. Not replaceable, they will remain part of the festivities year after year. The textile reference (Bandhini) in design makes the pieces more fitting in the celebratory context, perfect for an elevated minimal design sensibility
Availability: In Delhi store
Price: Dinner plate Bandhani porcelain Set of 2, ₹4,800, Side plate Bandhani porcelain Set of 2, ₹2,800 and Napkin Printed Bandhini cotton Set of 2, ₹1,800
Instagram: @abrahamandthakore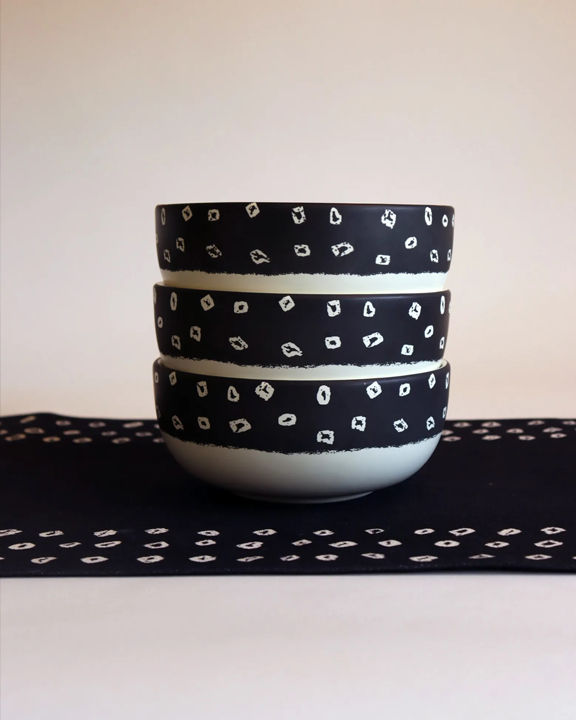 Website: abrahamandthakore.com
About the firm: Abraham & Thakore is one of the India's most successful and respected design resources for fashion and accessories. The design label was initially established in 1992 by David Abraham and Rakesh Thakore and were later joined by Kevin Nigli, a design graduate of NIFT, New Delhi. Home furnishings and textiles also form a part of the A&T repertoire, featuring home accessories such as cushion covers, bed covers along with loungewear such as a home kimono and accessories like scarves, eye masks, handbags and footwear – employing traditional Indian surface ornamentation and handloom textile craft and re-imagining these with its signature minimalist design sensibility to create textures that celebrate hand-making skills. 
WRIVER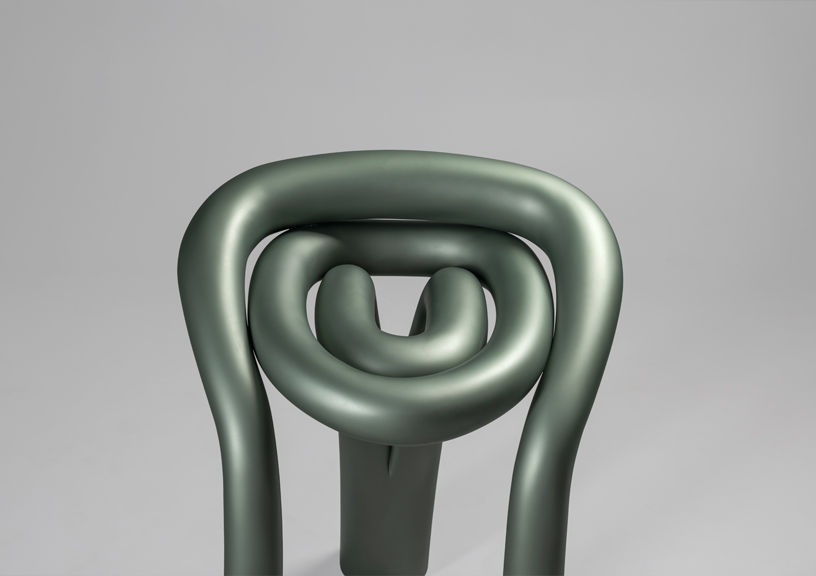 Name of the product: Allor Stool 
Part of collection: NUOLO Collection 
Material and Finishes: Veneer/Wood, Lacquer (Matt/Gloss) 
Designed in collaboration with: Wriver x MorphLab 
Description: A depiction of elegance via minimal, simplistic curves and shapely accents, ALLOR is an ode to all things poised and delicate. A beautiful blend of asymmetrical symmetry and timeless geometry.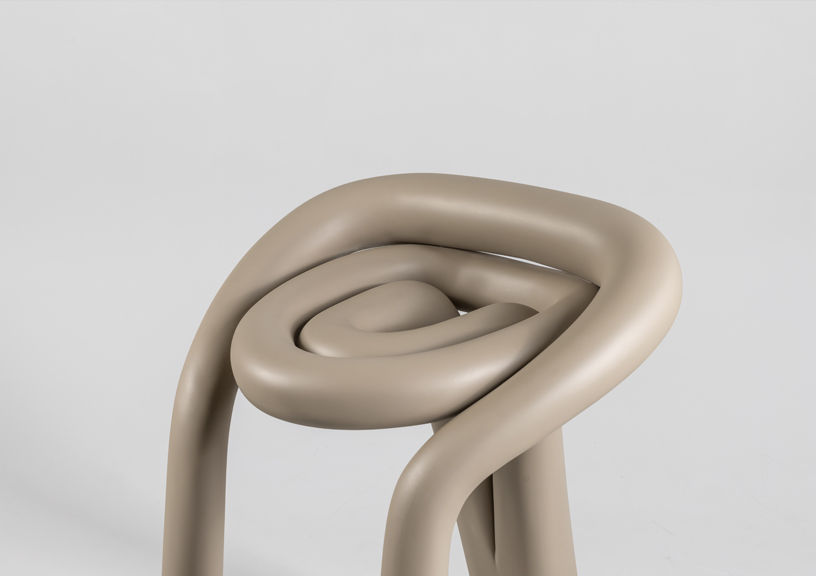 Why should you buy it: The Allor stool's unique asymmetrical form elevates a space by adding delicateness. The timeless geometry and simplistic curves create a captivating elegance. Allor comes in multiple colours, finishes, and upholstery options. 
Availability (website): www.wriver.in 
Price: On Request 
Instagram: @wriverindia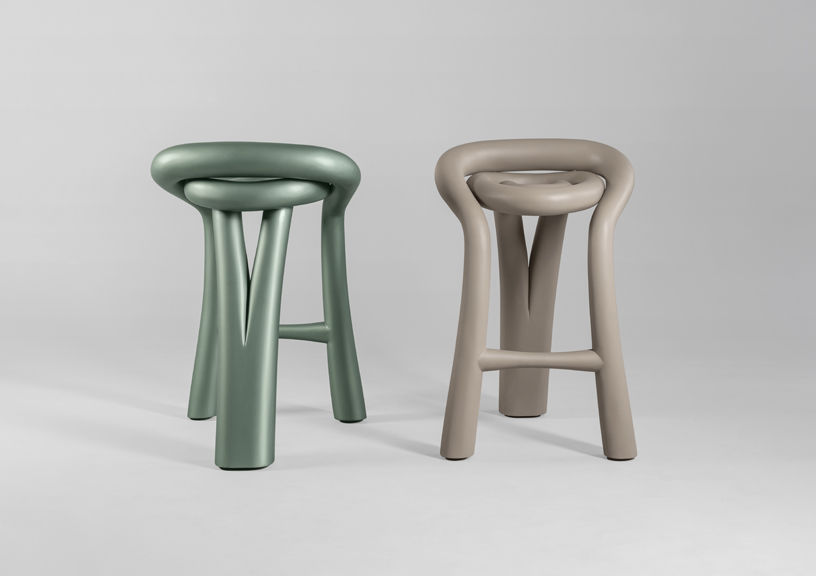 About the firm: Wriver is a luxury furniture brand that synergises rare craftsmanship and material innovation with comprehensive savoir-faire to deliver premium-quality, unmatched designs for empowering interiors by making them accessible. Cofounded by Sajal Lamba, Kapil Bharti, Jitender Singh and Sudhir Verma, Wriver's approach to furniture design fosters innovation, epitomised in its approachable design collections derived from varied sensibilities. 
CHOKO LA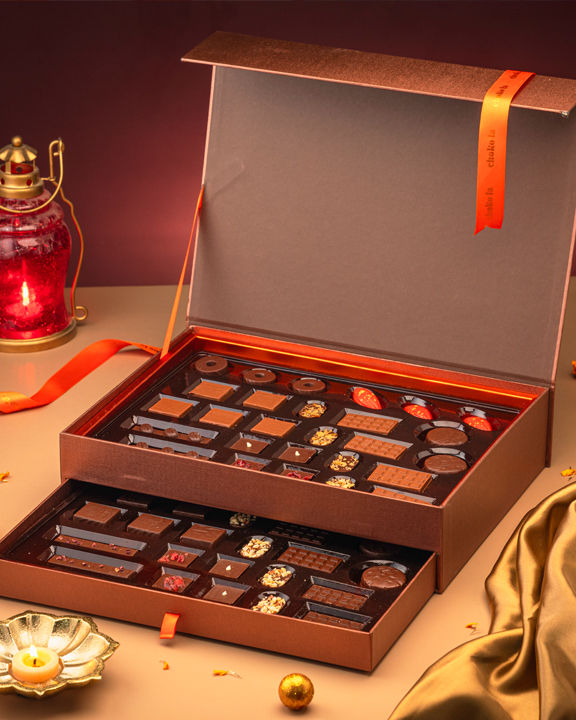 Name of the product: Chocolate Drink (Classic) Pack of 4, Choko la Bliss Chocolate Gift Hamper and Choko la Signature Bonbons & Pralines Chocolate Hamper 
Part of collection: Diwali Hamper Collection 
Descriptions: Chocolate Drink (Classic) Pack of 4 (₹625) Just Open, Sip, Love, Repeat. Made using premium ingredients, the chocolate drink can be enjoyed throughout the year.  Enjoy it cold in the summer or heat it and feel the comforting warmth of rich cocoa in winter months. Choko la Bliss Chocolate Gift Hamper (₹4,300) is a premium assortment of chocolates such as crunchy caramel chocolate ring, raspberry finger bar, dark cranberry bon-bon, peanut butter bonbon, almond chocolate cup, French biscuit chocolate cup, milk chocolate bon-bon, dark chocolate bon-bon, vanilla caramel praline, milk mini bar, dark mini bar, chocolate dipped almond cookies, coffee finger bar and orange caramel pralines. Choko la Signature Bonbons & Pralines Chocolate Hamper (₹1,350) The exotic chocolate flavors come together in a suave box of bonbons that reminded one of a delicate French experience. 
Why should you buy it: Choko La's hamper is what you need to elevate your Diwali celebrations this festive season. The exquisite treats in the hampers are a symphony of culinary artistry and include handcrafted chocolates that have been selected with care to improve your Diwali celebration.  The exclusivity of our premium chocolates, which are made with the best ingredients available worldwide, is what distinguishes us. This Diwali, gift your loved ones Choko La chocolate hamper as a token of your affection, warmth, and sweetness. Each hamper bears our seal of unwavering commitment for uncompromising quality and impeccable taste.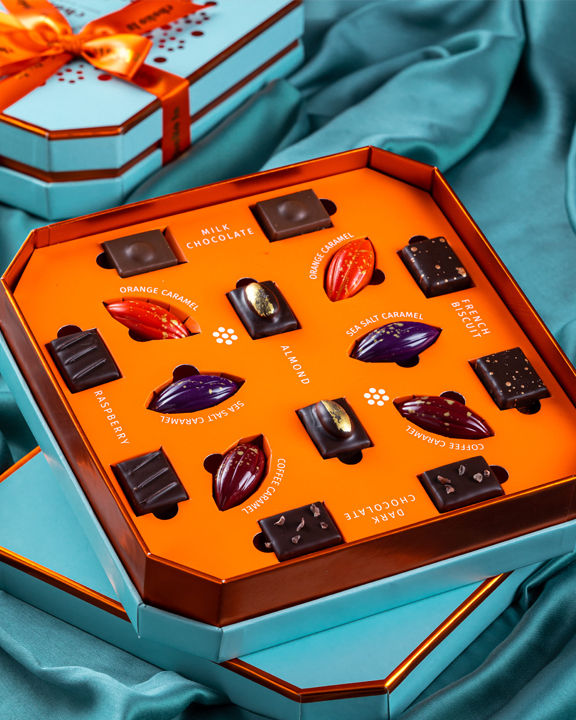 Availability (website and in store): www.chokola.in and various stores in New Delhi 
Instagram: @chokolaindia 
About the firm: Choko la is the pioneer in introducing pure couverture chocolates to India. The company was founded in 2005 by Mrs. Vasudha Munjal Dinodia with a vision to introduce beautifully handcrafted premium chocolates to the country using superior quality ingredients from around the world. The visions to spread happiness, love and divinity through Chocolates. 
OCHRE AT HOME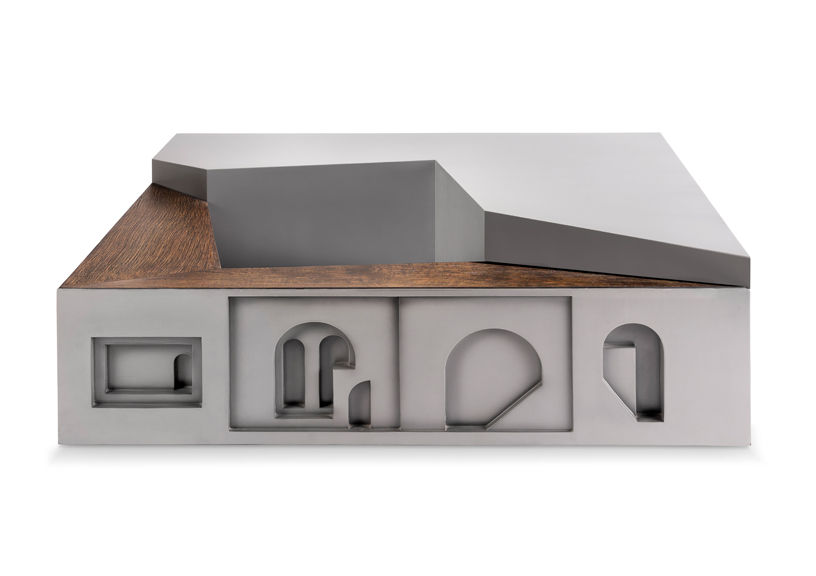 Name of the product: Rhythmic Arches Coffee Table 
Material and Finishes: Open-pore rough veneer 
Designed by: Sweta Arya 
Description: The Rhythmic Arches Coffee Table is a true testament to artistic craftsmanship, staying true to its name by featuring enchanting, flowing arches that evoke a captivating 3D illusion reminiscent of the grandeur seen in majestic castles. Its tabletop proudly displays an open-pore rough veneer, and its cleverly designed center effortlessly accommodates a planter or sculpture, effortlessly fusing practicality with its enthralling aesthetic. Ochre at Home has boldly ventured beyond traditional materials and manufacturing techniques, setting new standards in the domain of coffee table design.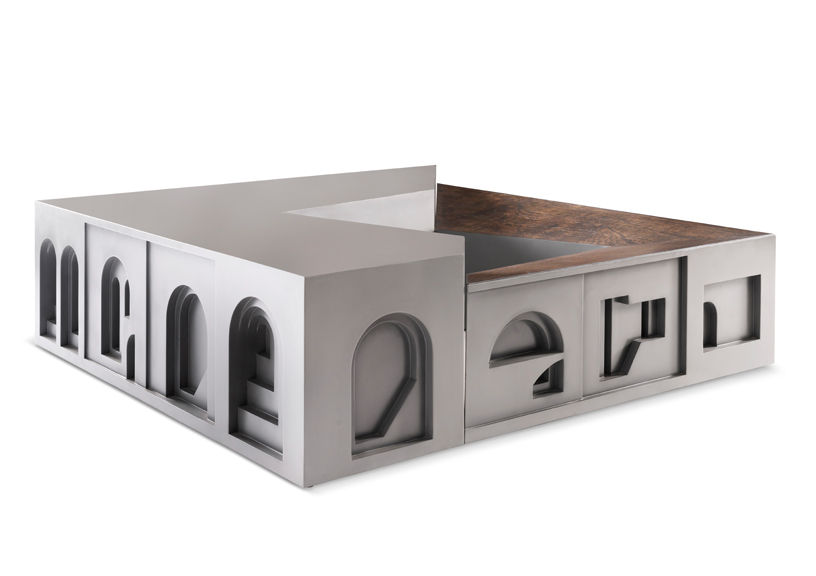 Why should you buy it: The Rhythmic Arches Coffee Table by Ochre at Home is not just a piece of furniture; it's an artistic statement that combines functionality with captivating design. It allows you to customise your space, celebrates Indian craftsmanship, and adds a touch of elegance to your Diwali celebrations. It's a unique and meaningful addition to your home that will be cherished for years to come. 
Availability (in store): #605, Continental, 83/2/1, Topsia Road South, EM Bypass, Kolkata 700046 
Price: On request 
Website: ochreathome.com 
About the firm: Ochre at Home (OAH) is a Kolkata-based design company specializing in bespoke furniture that is au courant with upcoming styles and trends. Headed by Sweta Arya and Ajay Arya, with Ajay as the principal designer, OAH combines high-quality design, execution and craftsmanship with immaculate finishing and innovative embellishing. 
LLADRÓ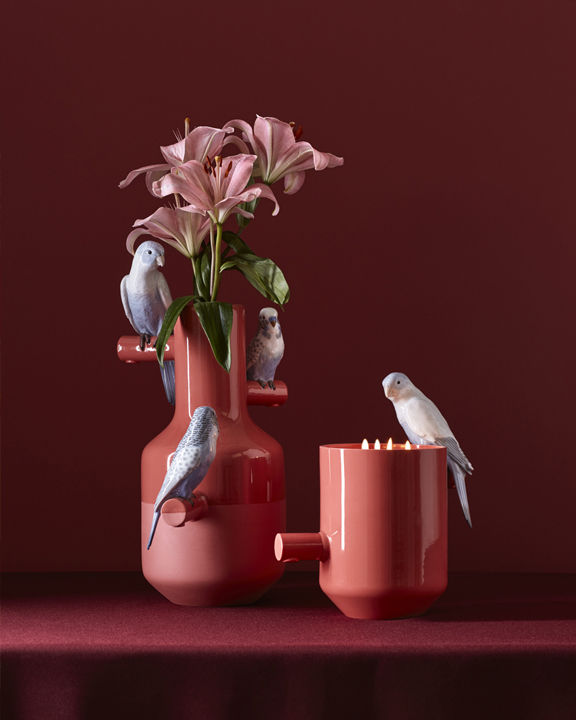 Name of the product: Parrot Parade Vase. Coral and Parrot's Scented Treasure. On the Prairie Scent. Red
Part of collection: The Parrot Party
Designed by:  Designed by Lladró
Description of the product: Parrot Parade Vase. Coral (₹145,900) is based on the contrast between the refined geometric design of the objects' functional forms and the meticulously realistic representation of the graceful birds that decorate them. The plumage of the various species has been recreated to the smallest detail in birds that seem to come to life, brightening pieces that are both useful and beautiful, and ideal for every kind of setting. Handcrafted in Spain, Parrot's Scented Treasure. On the Prairie Scent (₹92,000) is made in glazed porcelain decorated in red. The scent of the candle is On the Prairie, a fresh essence of bergamot, basil, thyme and vetiver. It is smokeless and has four cotton wicks to ensure that the candle burns uniformly.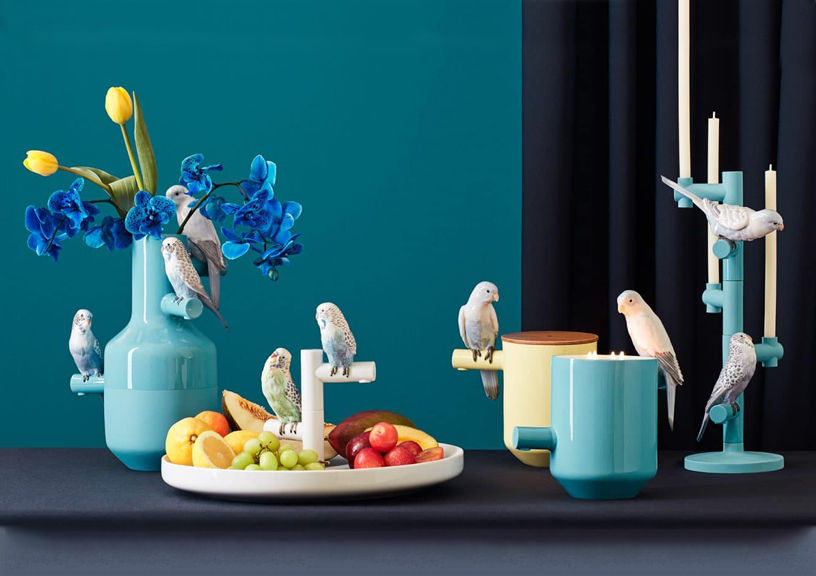 Why should you buy it: The vase can be used as a statement piece for Diwali to make your space stand out and become the centre of attention. They are unique decorative items perfect for your living room, business, restrooms, and would also be the perfect Diwali gifts for your loved ones. While the distinctive porcelain candleholder stands out for its playful, unexpected design, based on the contrast between the modern, functional forms of the holder and the realistic modelling of the meticulously decorated cute parrot that rests on it. Offering versatility and value, they can be used for both decorative and religious purposes, for Diwali pooja and decor.
Availability (website and in store): www.lladro.com/en_in and in store
About the firm: For seventy years, Lladró has deployed its unparalleled know-how in the field of porcelain in its only factory in the world, in Valencia. Each piece is delicately made by sculptors and artisans in an entirely handcrafted process that combines age-old techniques with its own unmistakable palette of colors. 
SYCARO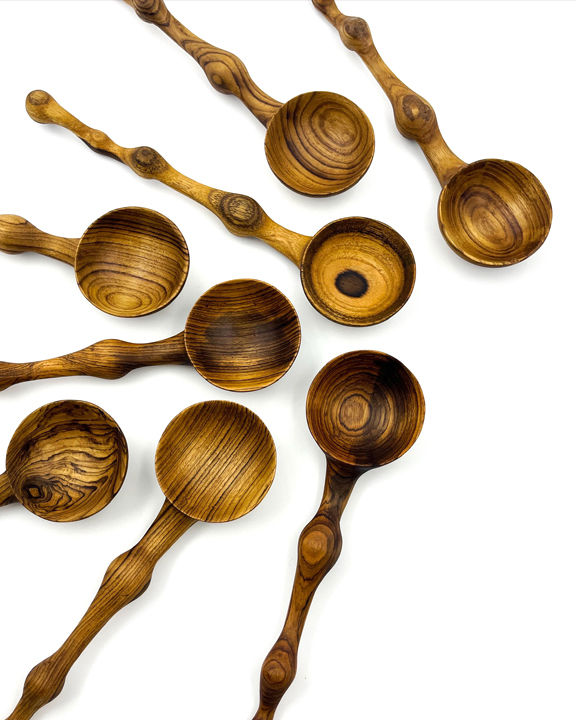 Name of the product: A Symphony of Dancing bowls and Galaxy 
Materials & Finishes: Teakwood finished with food safe odies oil 
Designed by: Sycaro Studio 
Description: A Symphony of Dancing Bowls  (₹68,000) consists of four bowls of varying diameters, gradually reducing in size from large to small. The bowls were meticulously sculpted, each showcasing the natural beauty of the teakwood grain. However, what made this piece truly enchanting was the illusion of movement that we had ingeniously incorporated. The middle two bowls were skillfully turned and tilted in such a way that they appeared suspended in mid-air, defying gravity. Galaxy (₹12,800) reflects the celestial dance of planets around the radiant sun. Its ergonomic design fits perfectly in one's hand, providing comfort and ease during every culinary adventure.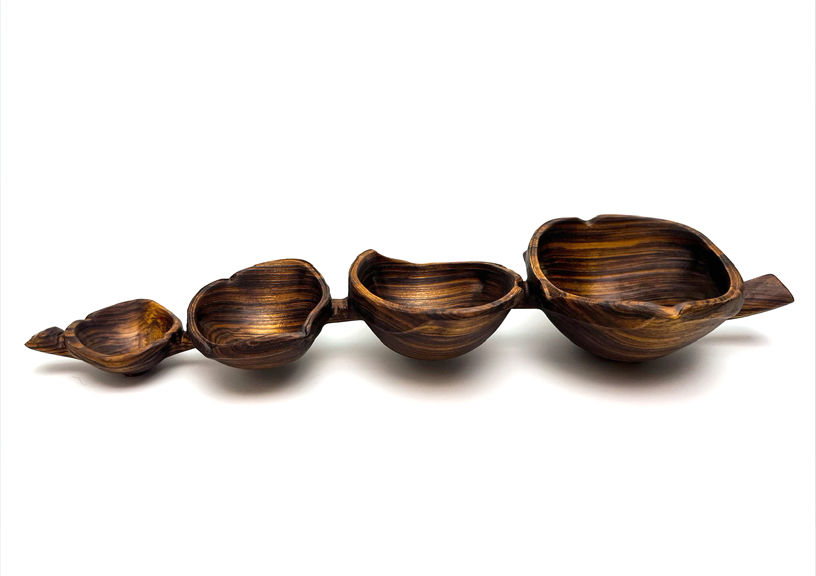 Why should you buy it: A Symphony of Dancing Bowls symbolises the constant movement and balance found in nature, mirroring the eternal ebb and flow of positive energy that Diwali embodies. In a world saturated with mass-produced items, this sculpture stands out as a truly unique and thoughtful gift. Whereas Galaxy's craftsmanship and symbolic representation of the universe makes it a thoughtful and memorable gift, demonstrating the depth of care and consideration. The cosmic spoon not only adds elegance and beauty to the dining table but also ensures practicality and ergonomic comfort.  
Availability (website): www.sycaro.com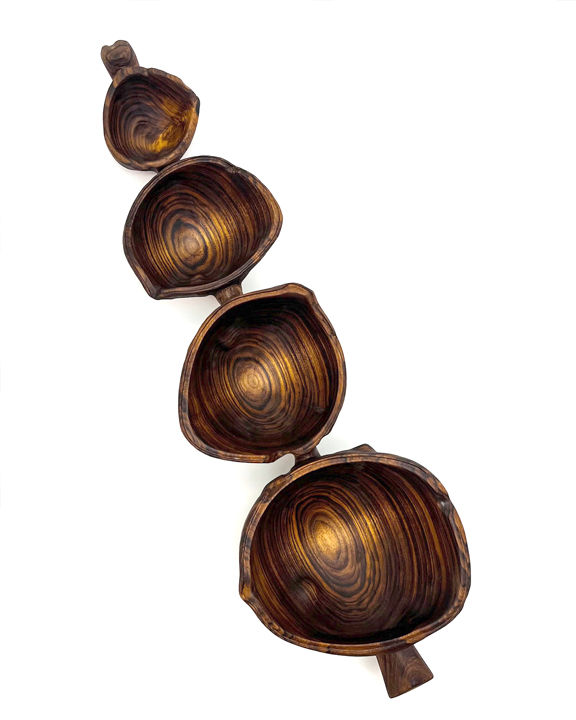 Instagram: @sycaro_studio 
About the firm: Founded by Ar. Jasleen Kaur and Ar. Mananpreet Singh, who come from a long lineage of cabinet makers, Sycaro Studio specialises in creating custom pieces that are one-of-a-kind. As architects turned artisans, they bring a unique perspective to work, blending traditional techniques with modern design. Collaborating with local kaarigars, they bring forth breathtaking designs that capture the essence of artistry and elevate the aesthetics of your space. 
ROSHA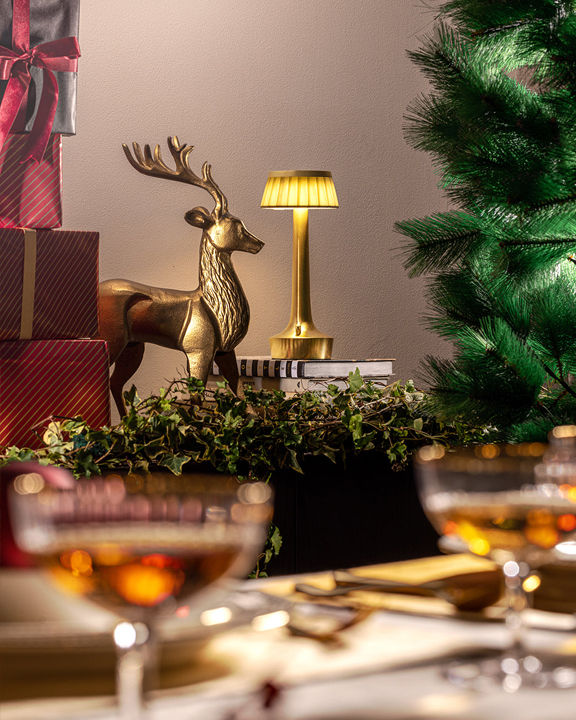 Name of the Product: Paralume Gold Lamp 
Name of the Collection: Copia 
Material and Finishes: Aluminium  
Designed by: Shivam Dewan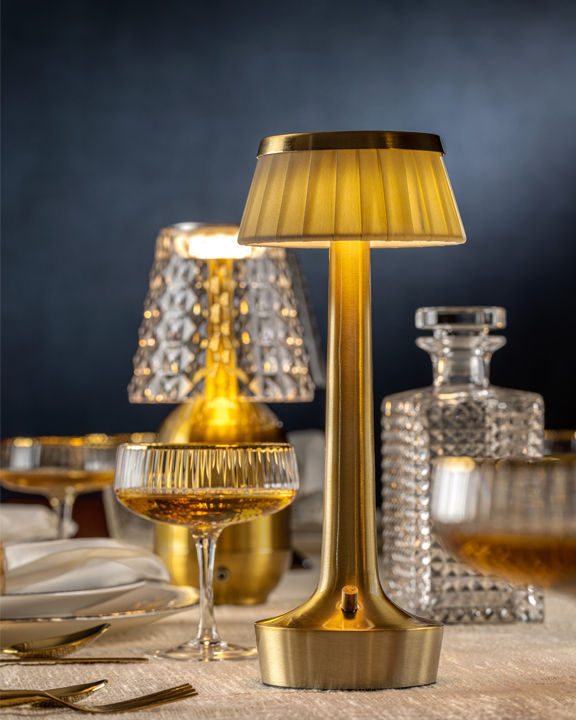 Description: The Paralume Lamp is a wonderful statement piece that unifies the room because it is sleek, retro-styled, and has modern aesthetics. An extravagant design on the top shade evokes memories of earlier times. This lamp is made for daily usage and is offered in a variety of finishes. 
Why should you buy it: This exquisite statement lamp crafted from high-quality aluminium, features a convenient USB plug type that provides a maximum lit time of 10-12 hours daily. This elegant product illuminates and enhances any space where it's placed. The LED light type used creates a warm and inviting ambiance. 
Availability (in store): S-48 Rajouri Garden, New Delhi – 110027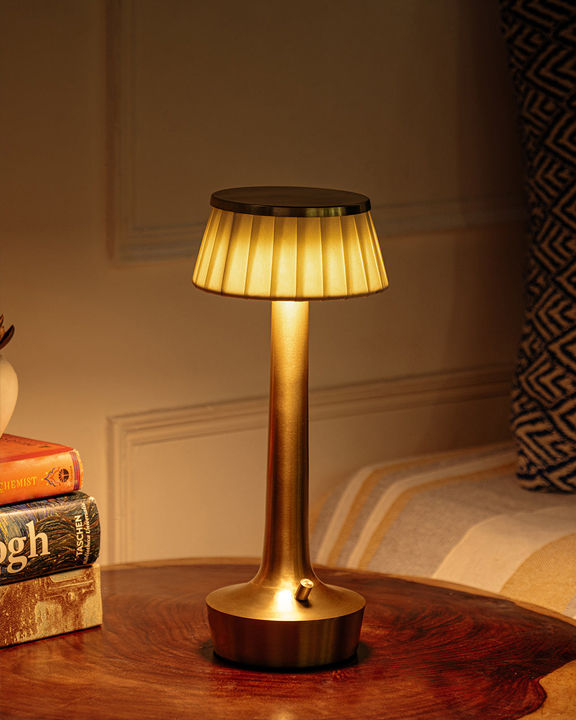 Price: ₹ 5.999,00 
Instagram: @roshaindia 
Website: roshaindia.com 
About the firm: Rosha India is your destination for timeless designs and high-end lamps that perfectly embody the essence of luxury and elegance. Founded by Shivam Dewan, they offer a wide range of lamps that are battery operated and curated with lightweight materials, aluminium alloy, clear crystal, and steel, making them durable and stylish. Their designs evolve from a deep understanding of their client's requirements, their spaces, and their need to express themselves with modern aesthetics. Rosha lamps embody excellent designs and quality, allowing you to evoke emotions through light.   
PLÜSCH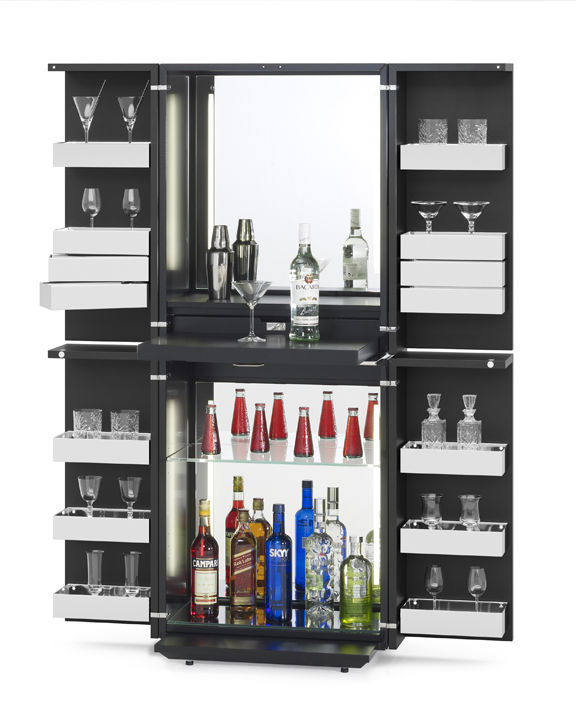 Name of the product: Magic Cube Bar 
Part of collection: Magic Cube 
Name of Brand: Yomei by Plüsch 
Material and Finishes: This piece of furniture is available in pantex surfaces, metal colors, leather and micro leather surfaces, and other special surfaces. 
Designed by: Yomei 
Description of the product: The Magic Cube Bar | Yomie by Plüsch, is a testament to German craftsmanship and modern design. Its sleek and compact cube conceals a world of refined possibilities–serving as an opulent bar, a functional storage solution, or an elegant display cabinet. Available in two sizes (Small and Large), this Magic Cube Bar exudes exclusivity with customisable options to suit your individual style, ensuring it seamlessly blends into your home. Crafted using the finest materials and engineered with precision, the Magic Cube Bar is a lasting addition that optimises space and epitomises luxury living. 
Why should you buy it: The Magic Cube Bar | Yomei by Plüsch stands out with its elegant design, versatile functionality, and exceptional German craftsmanship. Its sleek, modern aesthetic adds a touch of sophistication to any home, while its space-saving design makes it perfect for urban living. This bar's customisation options allow for a personal touch, and its entertainment value ensures a festive atmosphere for gatherings. Plus, as a high-quality investment piece, it not only enhances the recipient's or your own living space but also retains its value overtime–making it a truly thoughtful and enduring choice.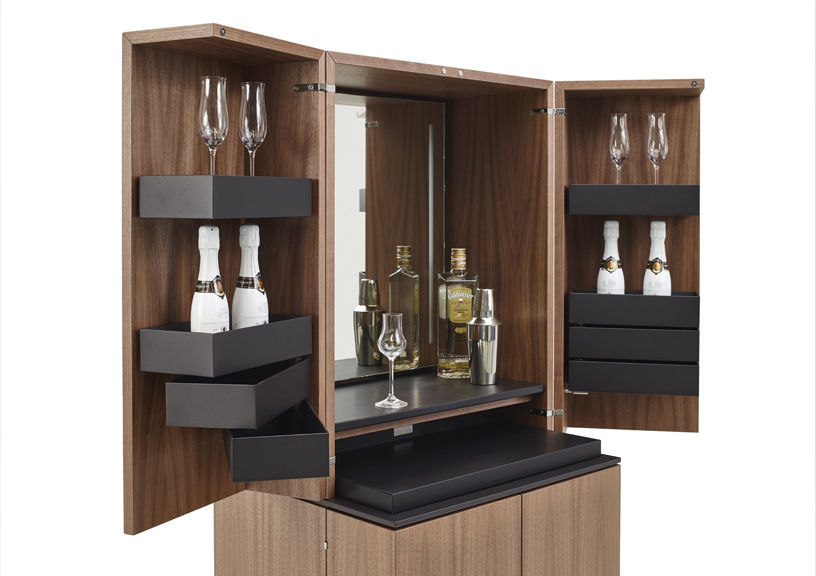 Availability (website and store): www.pluschliving.com and Plüsch, Mumbai store 
Price: On request 
Instagram: @pluschliving  
About the firm: Plüsch is a leading luxury lifestyle brand in the kitchen and furniture segments, helmed by Sukriti Sharrma, Rati Sharma, Hamendra Sharma and is dedicated to bringing the epitome of German craftsmanship to the Indian market. Driven by an unwavering commitment to precision and perfection, Plüsch curates an exquisite collection of German products that redefine luxury living in India. 
NAME PLACE ANIMAL THING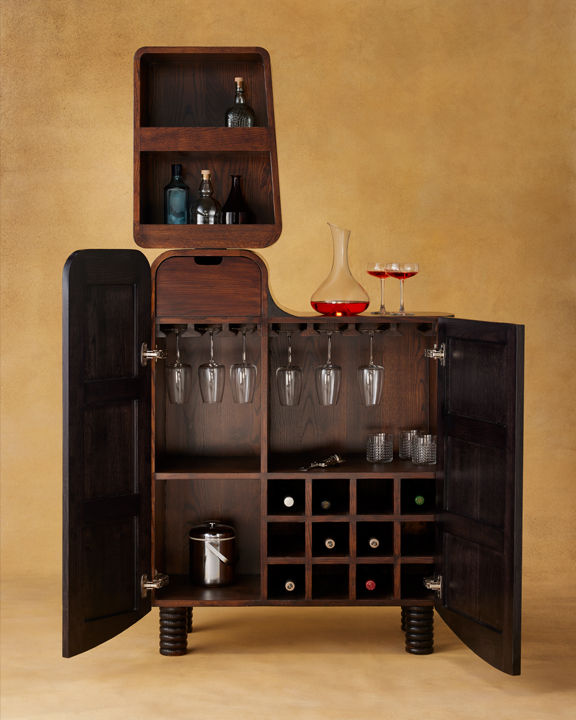 Name of the product: Alpaca Bar Cabinet
Part of collection:  The Habitat Collection
Materials & Finishes:  White Ash Wood | Finish: Italian Water Based Matte Finish 
Designed by: Priyam Doshi 
Description: Turn on the good times with the turn of the Alpaca's head!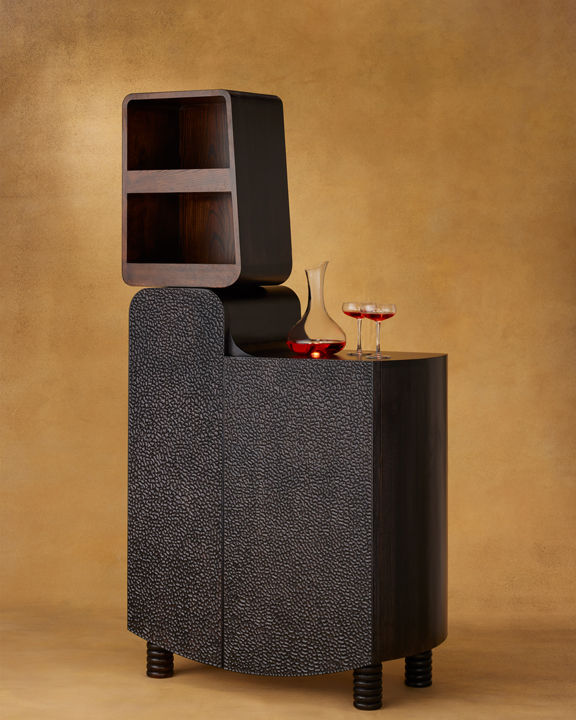 The Alpaca bar cabinet is an engaging piece of furniture that takes inspiration from the stance and head movement of an Alpaca. The Alpaca bar cabinet is designed to be a FUN-ctional furniture – Super fun yet highly functional. The Alpaca's head turns and surprises people by revealing the hidden-stock of bottles for the party, also making a great conversation starter. The Alpaca is ingeniously crafted using white Ash Wood and has beautifully textured shutters and turned wood legs with a counter top to make drinks.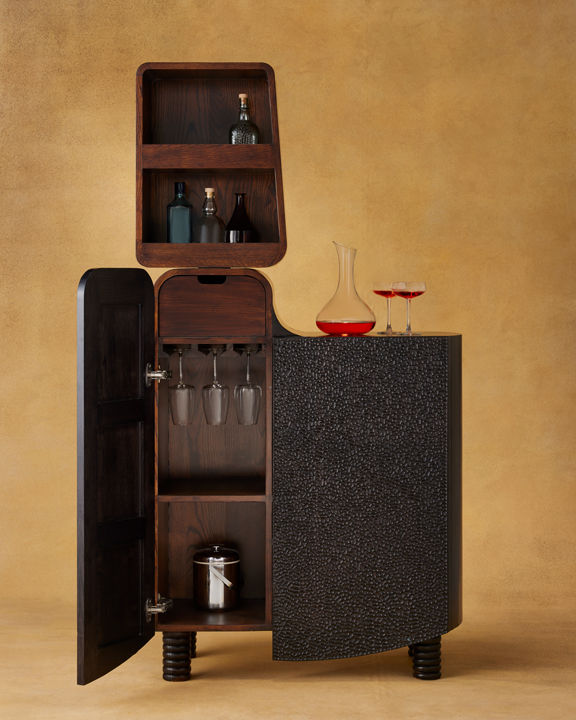 The Alpaca's head stocks smaller bottles, which allows good space for tall bottles in the internal storage (optimal space utilisation). Along with being alluring, it has provision to stock 40-60 bottles, 2-dozen wine glass, other glasses and also a drawer for your bar accessories.  
Why should you buy it: You should buy it as it's a statement Bar Cabinet, which is FUNctional – Super fun yet highly functional. A Great conversation starter for your parties.
Available on website: https://nameplaceanimalthing.com/products/alpaca-bar-cabinet 
Price: Rs. 1,90,000 + GST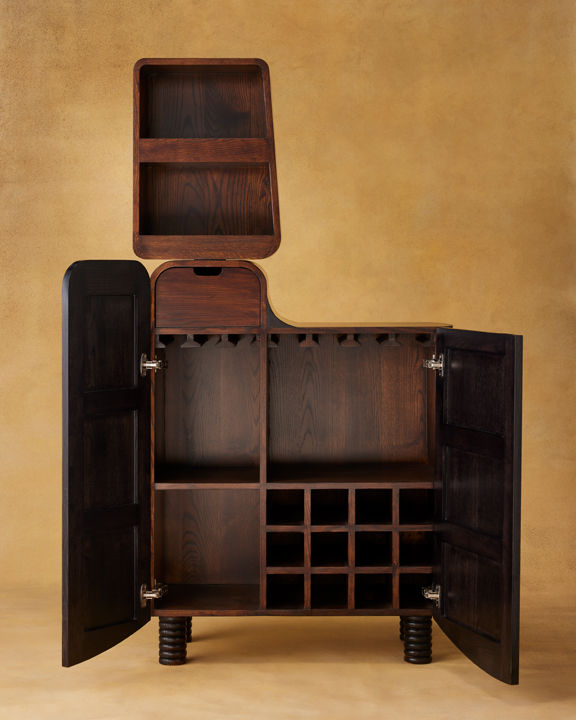 Instagram: @nameplaceanimalthing
About the firm: Name Place Animal Thing is a Mumbai-based design studio that specializes in furniture, lights, installations, and decor. They draw inspiration from people, places, animals, and all things that exist in the world around us. They cherish experimenting with materials, processes, and techniques, from new to natural to recycled, to create products with an element of intrigue or play. Our meticulously designed products are carefully crafted and manufactured in India. They like to call our products FUNctional, products that are both fun and functional at their core. Along with designing their own products, they collaborate with architects, interior designers & manufacturers on custom projects. 
BOROSIL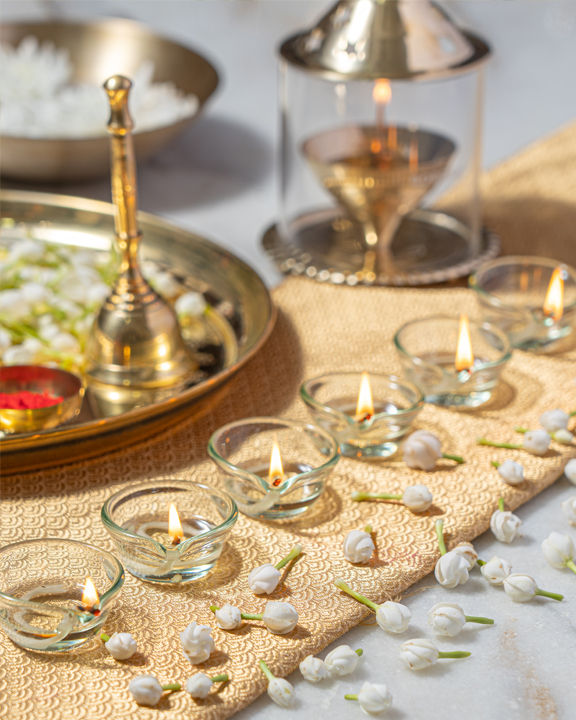 Name of the product: Range of Diyas
Part of collection: Home Decor  
Materials & Finishes: Comes in Brass, Nickle & Glass 
Designed by: Borosil 
Description: Made of Borosil's unique borosilicate glass composition, these diyas do not get hot even after long hours of repeated burning, have increased clarity and emit brighter light due to high quality of the glass. Unlike regular glass, these will not crack even after repeated usage and are extra resistant to thermal shock. These diyas are designed to allow easy cleaning and refilling of oil, are safer than open-flamed diyas, and can be used even when the fan is on.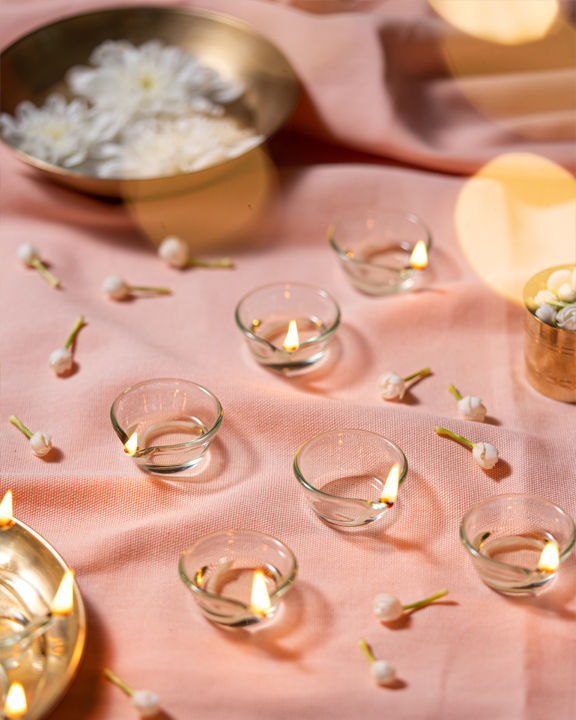 Why should you buy it: Borosil's Diyas made of brass, nickel and glass are a perfect blend of traditional handicrafts with modern technology. These would be the perfect addition to a Puja Room. Borosil diyas are known for creating a calm, meditative atmosphere and the borosilicate glass chimney stays crystal clear and doesn't get overheated even after burning for long hours. These diyas are the perfect way to welcome Goddess Laxmi into your home.   
Available on website: https://myborosil.com/collections/diya-diffusers 
Price: INR 395 onwards
Instagram: @borosilandyou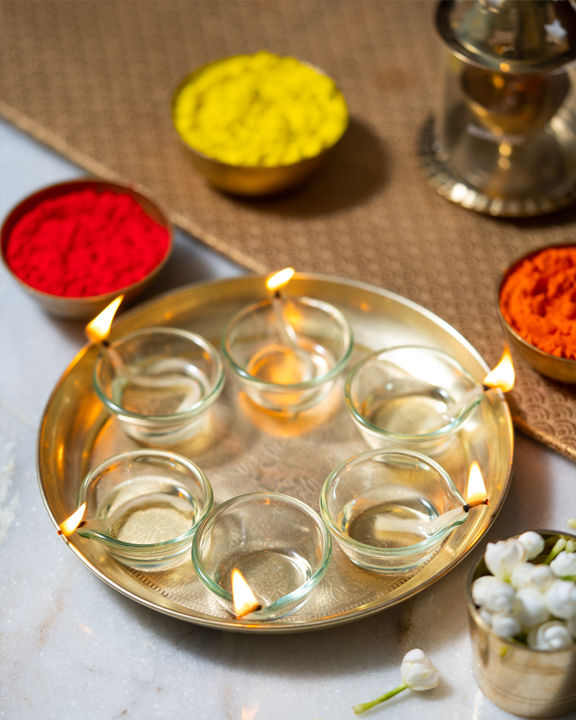 About the firm: Borosil is India's leading consumer products brand. The company was founded in 1962 and emerged as India's market leader for laboratory and consumer glassware. Borosil has expanded its consumer offerings to include cookware, Opalware dinner sets (sold under the brand name – Larah), kitchen appliances, storage products, glass lunch boxes, and stainless-steel vacuum insulated flasks & bottles. With increasing concerns around plastic's health and environmental implications, Borosil is rapidly growing its range to provide consumers with convenient, safe, and healthy alternatives, such as its revolutionary glass lunch box, water bottles, etc. 
LUXURIFY KARPETS BY RKS  
Name of the product: ARUBA
Colour: Multi
Style: Transitional 
Size: 8'0 X 10'0 FT 
Material and Finishes: Hand Knotted Persian weave
Description of the product: The most celebrated ones in the world; made by meticulously tying each knot by hand, made on a vertical frame loom by knotting yarns on vertically stretched warp threads. It takes approximately 3- 6 months to complete a single carpet.
USP of the product or why do you think people should buy this on Diwali: Compliments both modern and traditional home, sleek and eye soothing. Versatility is another hallmark of Luxurify's carpets, blending seamlessly into any décor style.
Availability: luxurifyhome.com
Price: Rs 2,96,299 
Instagram: @luxurifyhome 
About the firm: Luxurify Karpets by RKS is a bespoke crafting centre which embodies the timeless heritage of the science and art of luxury rugs. In the heart of Uttar Pradesh, India, where time dances to the rhythm of tradition, this legacy was born. Three generations ago, they embarked on a journey that would shape the destiny of RKS. 
Founders: Rupesh Kumar & Sons