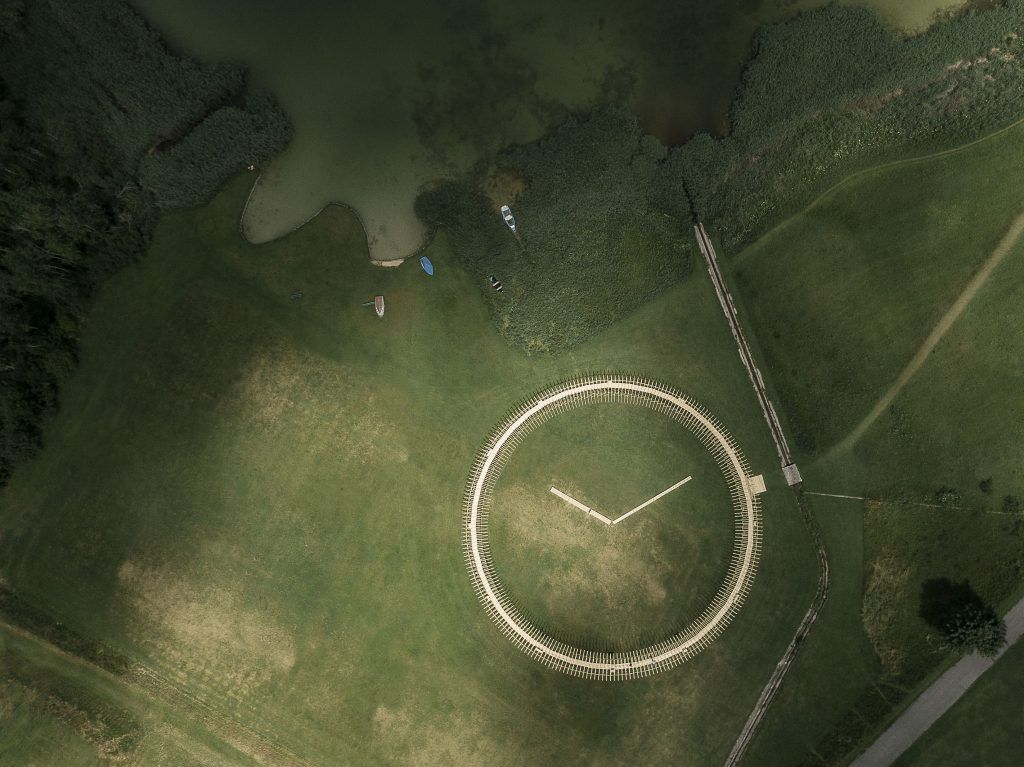 Fabien Roy, the acclaimed Swiss architect and designer recently created the Ephemeral
Ring installed on the site of Vallée de Joux valley in the middle of the Swiss countryside. The
Swiss architect always builds a deep connection with nature in all his work and the same can
be witnessed from his latest installation, commissioned by Vallée de Joux Tourisme (non-
profit organisation) to mark the annual festival of Tour de France. His work effortlessly
pushes boundaries by evolving at the crossroads of interdisciplinary collaborations between
art, science, craft and new technologies.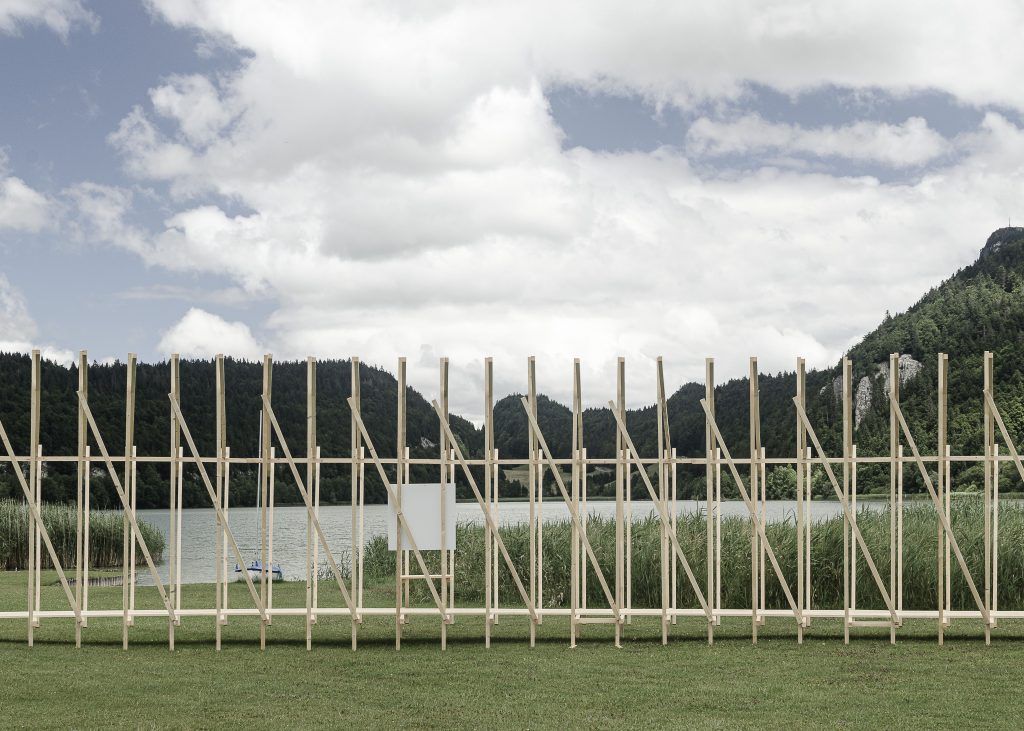 The central aim of his practice has been to responsibly tackle environmental and societal
issues. Therefore, this Ephemeral ring was concieved as a representation of linking the
forests present in the site context with the watchmaking industry prevalent in the region.
Commonly referred to as the "Watch Valley", it is a Switzerland region during the passage of
the Tour de France and Fabien's ring was an attempt to foster natural, cultural and industrial
heritage.

The tourist office envisioned to mark the event by setting up an ephemeral installation visible
from the sky and it measured 20 meters as part of the 3328 km long race.The ring spanning
4 metres in height and 50 metres in diameter was conceptualised to resemble the face of a
clock while in aerial view and the location elevated the overall aesthetics."The visual of the
architecture from the sky had to convey a direct and unambiguous message knowing that it
would only be visible for a few seconds on television," added Fabien Roy.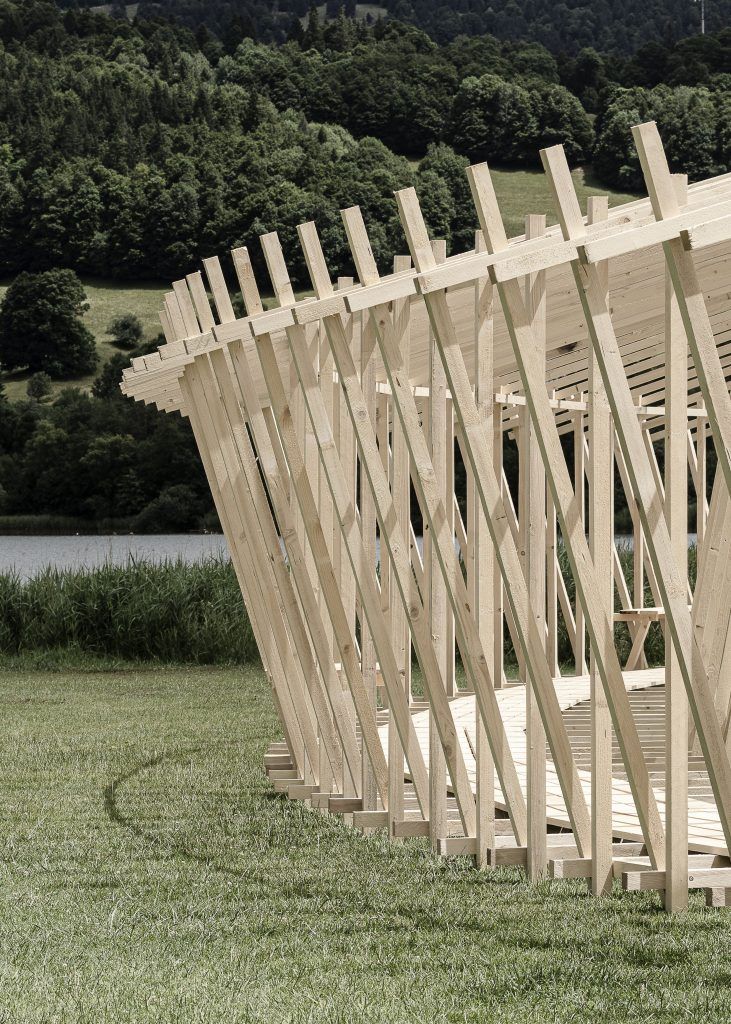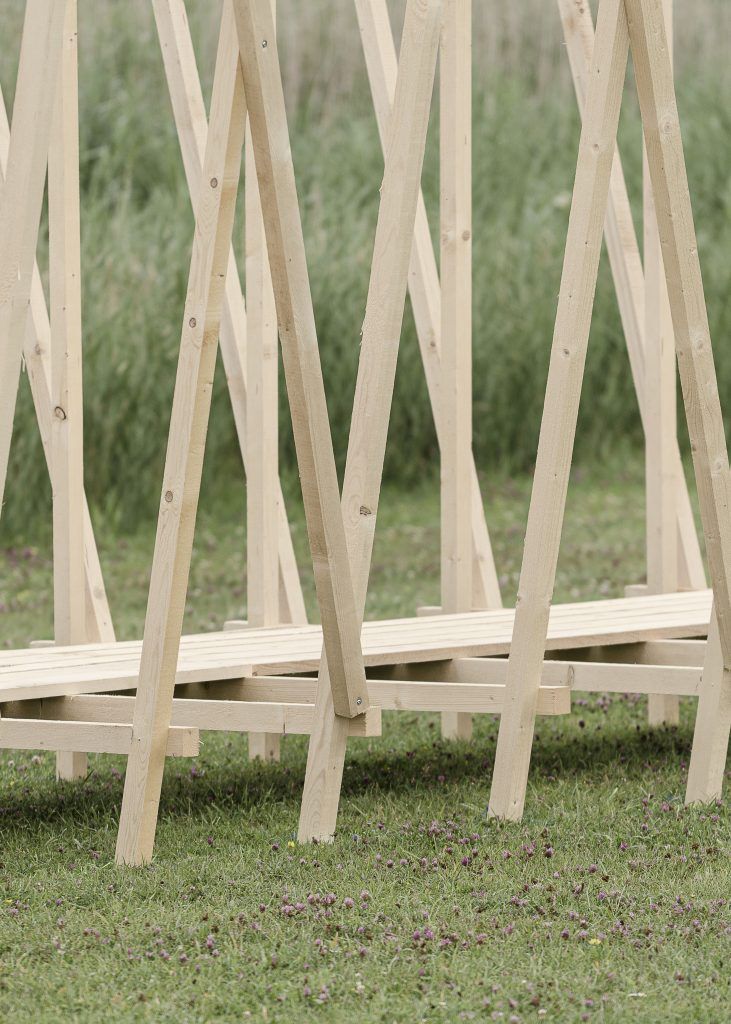 The spruce wood sourced by Roy was only two kilometres away from the site in the
surrounding forest and therefore it was also a highly sustainable installation. Individual 50 by
60 millimetres wooden bands were joined together on site to develop the ring and these 5
kilometres of wooden sticks amounted to 20 cubic meters of wood. The works were carried
out with the help of lumberjacks by a local carpentry company from the valley.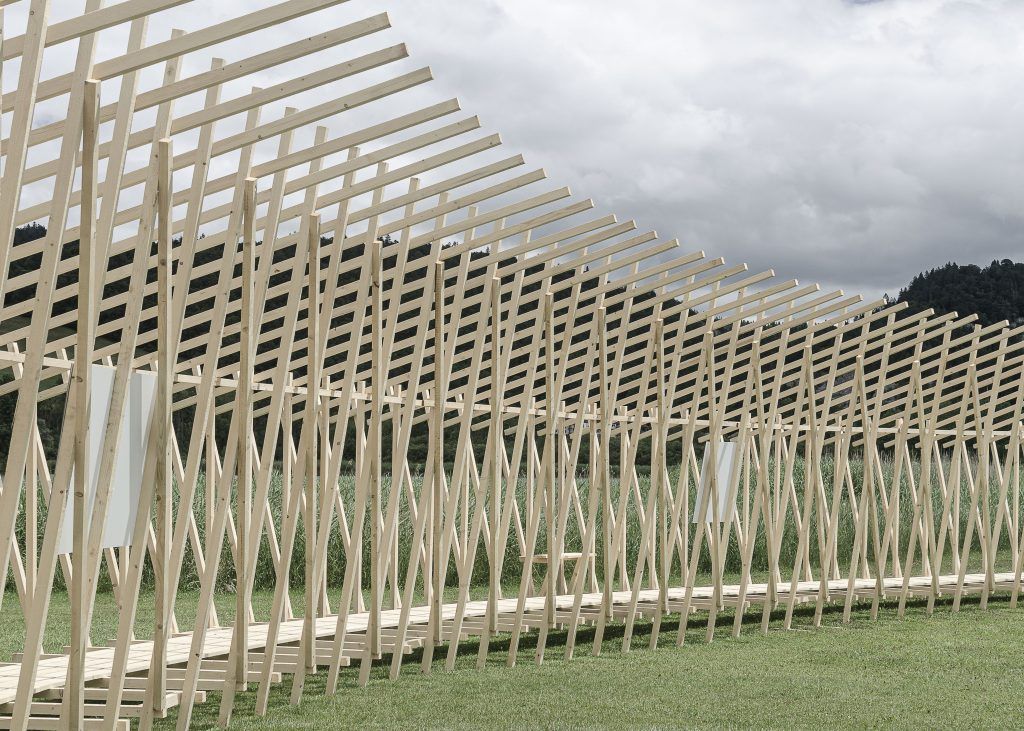 The region was very famous for watchmaking and so it was home to various popular Swiss
watch brands like- Breguet, Blancpain, Jaeger-LeCoultre and Dubois Dépraz. The site is
also in close proximity to the BIG designed spiral-shaped watch-making museum of the
prestigious brand Audemars Piguet.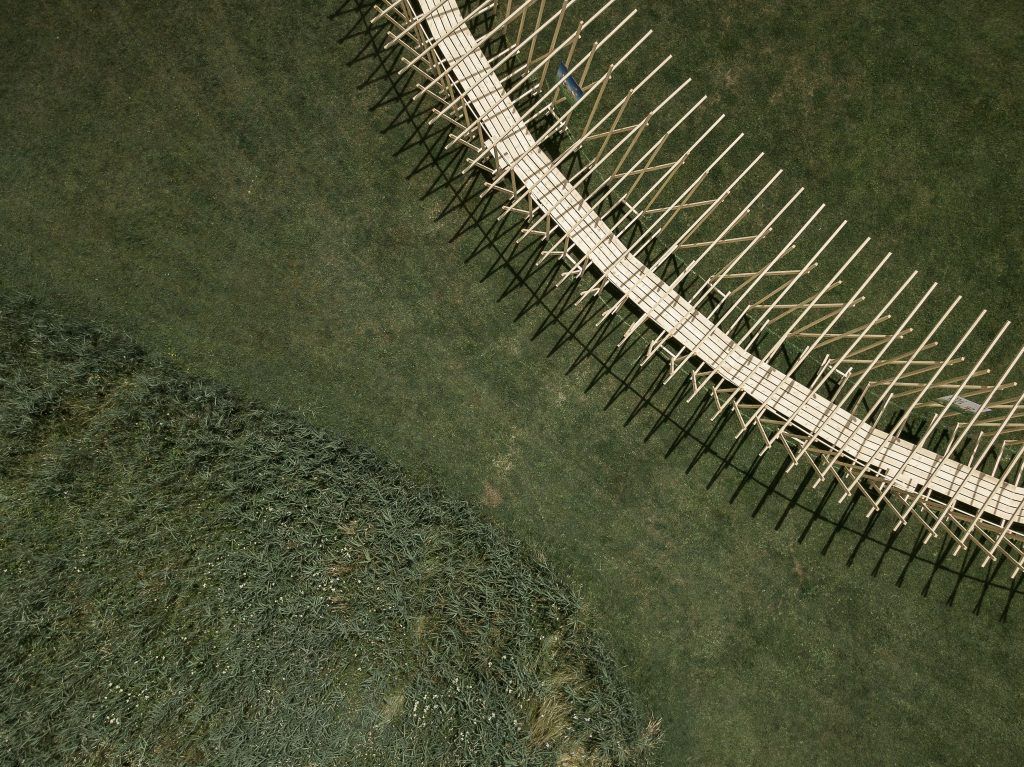 The race took part on the 9th of July and people watching Tour de France from their homes
on television witnessed a mesmerising location arranged for a 3328 kilometre-long cycling
race. The wood used for Ephemeral ring once dismantled, will be repurposed and made into
use for the construction of wooden cladding facades and ventilated roof substructures
by the carpentry company who installed the same for Tour de France.
FACTFILE
Designer: Fabien Roy
Location: Switzerland
Photography: Karim Boulaz
Text: Nikitha Sunil, Contributor at A+D