A metaverse world inside the latest 'Mango Teen' store designed by Masquespacio in Spain
Mango, a globally leading fashion group has opened it's latest retail outlet exclusively for teenagers. Named as Mango Teen, this store in Barcelona was designed by Masquespacio, a creative consultancy founded by Ana Milena Hernández Palacios and Christophe Penasse who work at theinterscetion of interior design and marketing. The Spanish-based design agency is also the recipient of multiple awards such as 2020 Young Talent of The Year by Elle Deco International, Interior Designer of The Year by T Magazine Spain and many more.
"The best thing of being a teen is that you are living the whole time in a world full of dreams, a world full of things to be discovered. It's an age where you start to dream big, without taking in mind the limits. Above in your dreams strange things are happening that are out of the box… things that are not real…."- adds Ana Hernández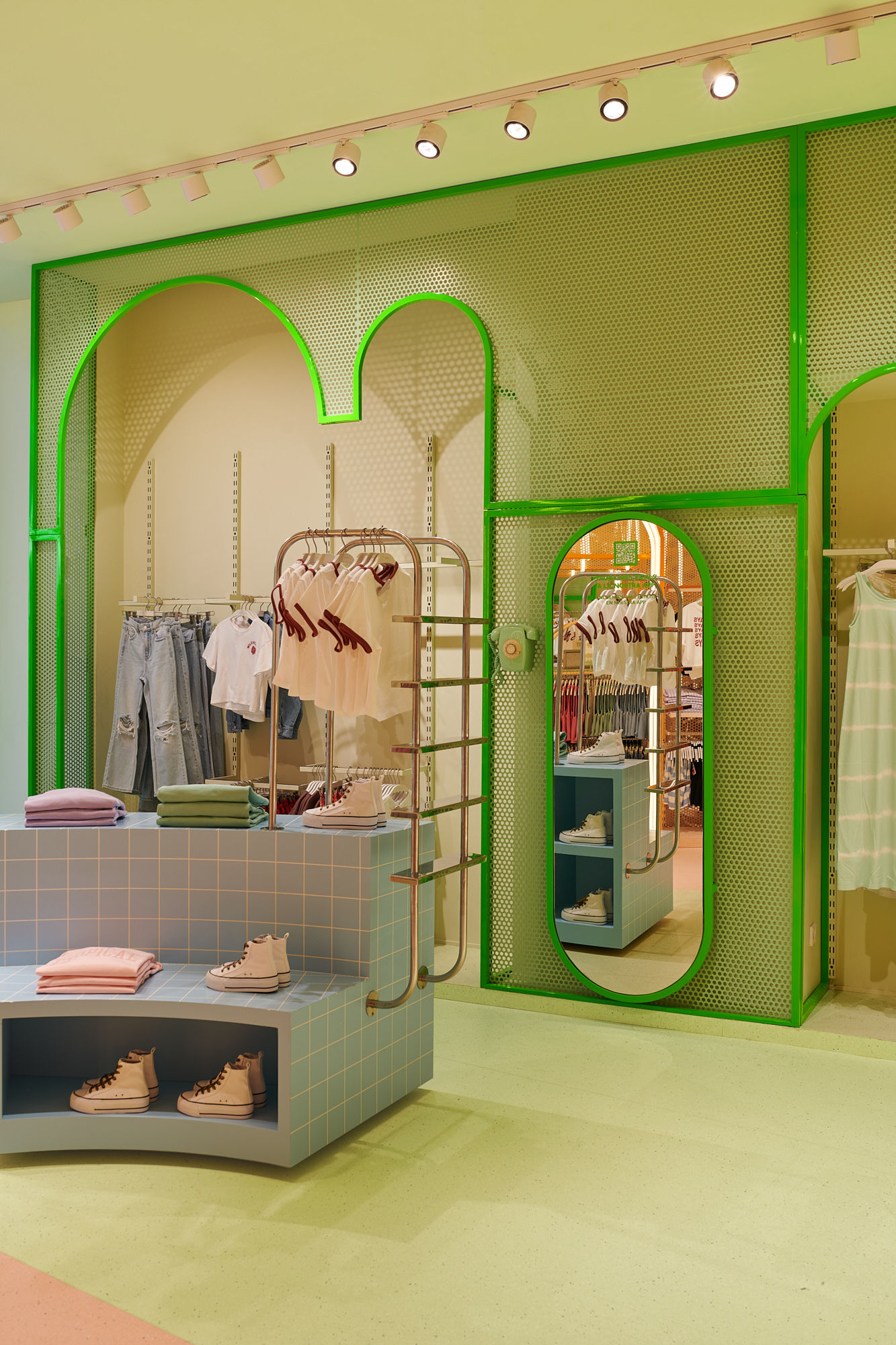 The store started to get conceptualised when the Mango team wanted to develop a brand new identity for its new Mango Teen shops in collaboration with the internal team. After decoding the psychology and preferences of Mango's customers in the teen age group, the design directed towards building up a connection between their lifestyles and perspectives about future. And therefore, the Mango Teen store had to be designed with a new dimension of accommodating a world of dreams for girls and boys int he age group between 11 and 13 years.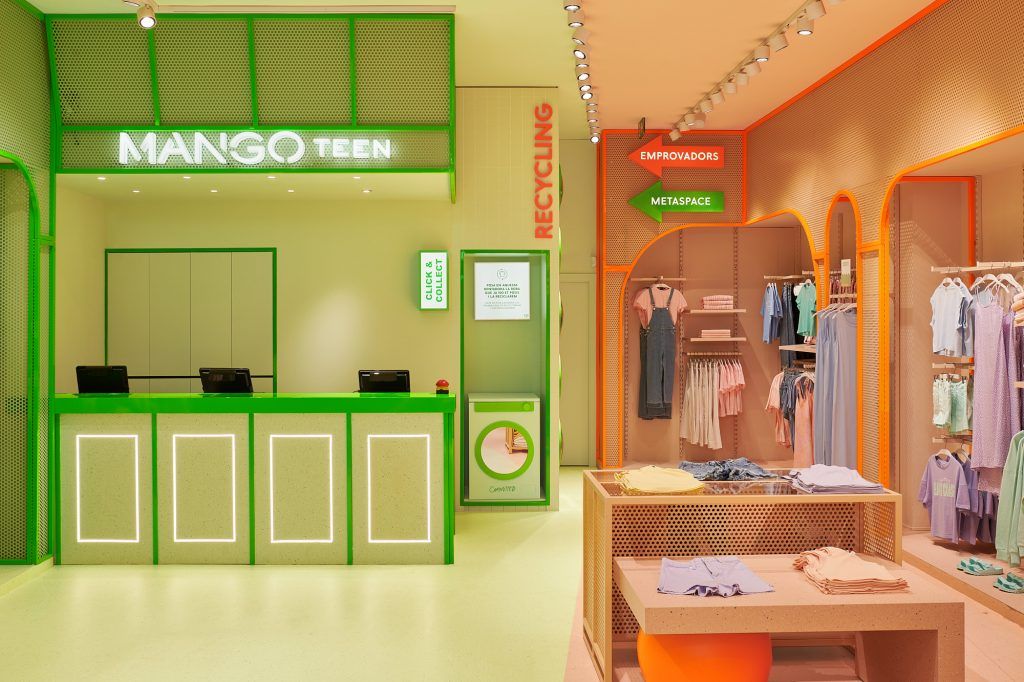 At the entry of the store is a backlit tunnel that displaces the visitor, and eventually each space evolves to form a specific function like the swimming pool which is conceived to be an exhibition element, the hotel reception that will be a place to pay and pick up shopping goods, whereas the washing machine will help you to recycle old clothes. The fitting rooms inside incorporates a metaverse world with optical effects that manipulate reality.
"The entrance tunnel makes us go back to that surreal dream we had, taking us to a future in which conventional elements from the past are being considered futuristic for the new generations." – further adds Ana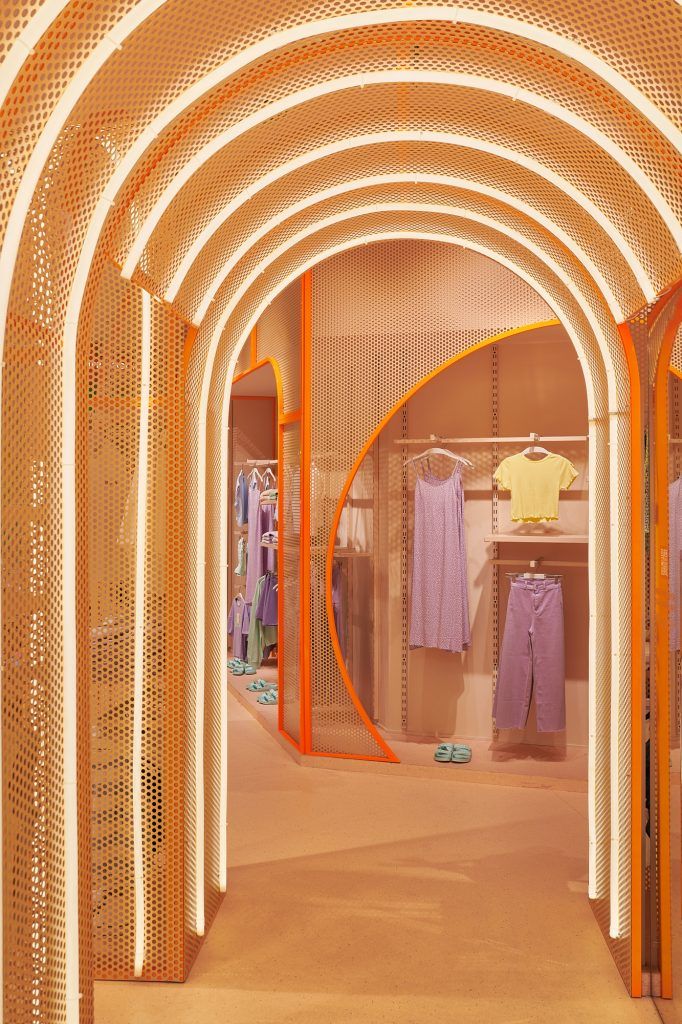 Translating dreams into reality through design elements that interfere with one's mind while also inviting one to interact with surrounding objects is the central idea of the store. These incoherent elements lend a freedom to be used by the visitor in such a way that their imagination and creativity expands. Finally, they would be able to use the space in a way they've dreamt about it by assigning new uses to everyday life objects.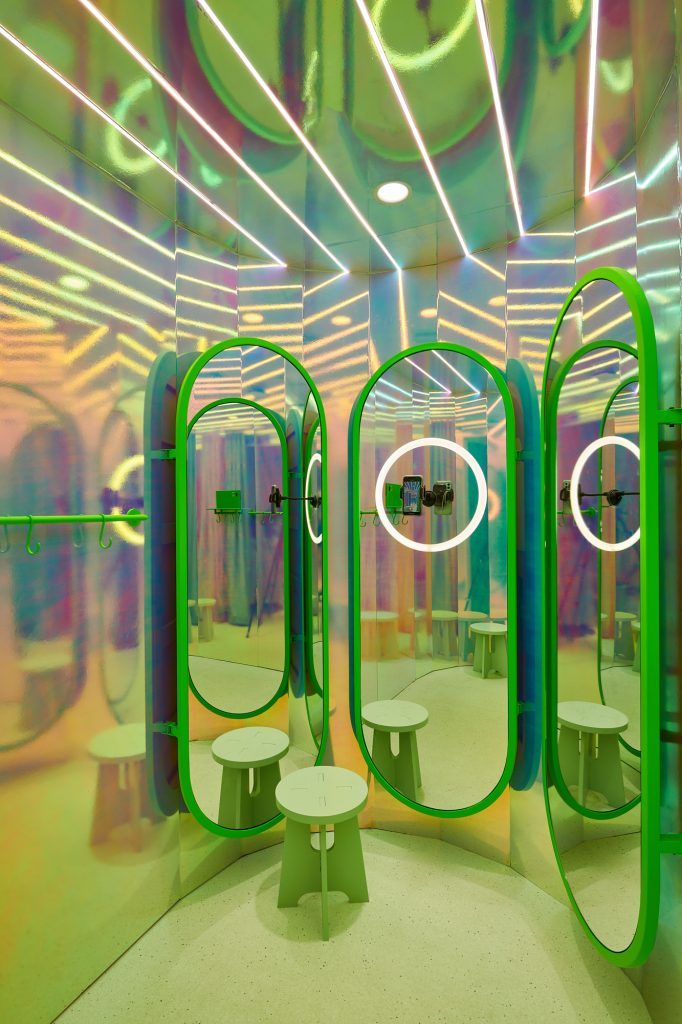 Exposition elements such as the shelves and racks were devised in such a way that it stands out and becomes a contrast to the regular forms. Gender neutrality was considered while designing them as a fun and exciting combination of straight and organic lines.
For the application of colour in the store, two typologies of finishes have been mainly used and they include a conventional matt finish on one side and a reflecting colour on the other. This amalgamation has further created a sense of a futuristic digital world with a Fluor touch.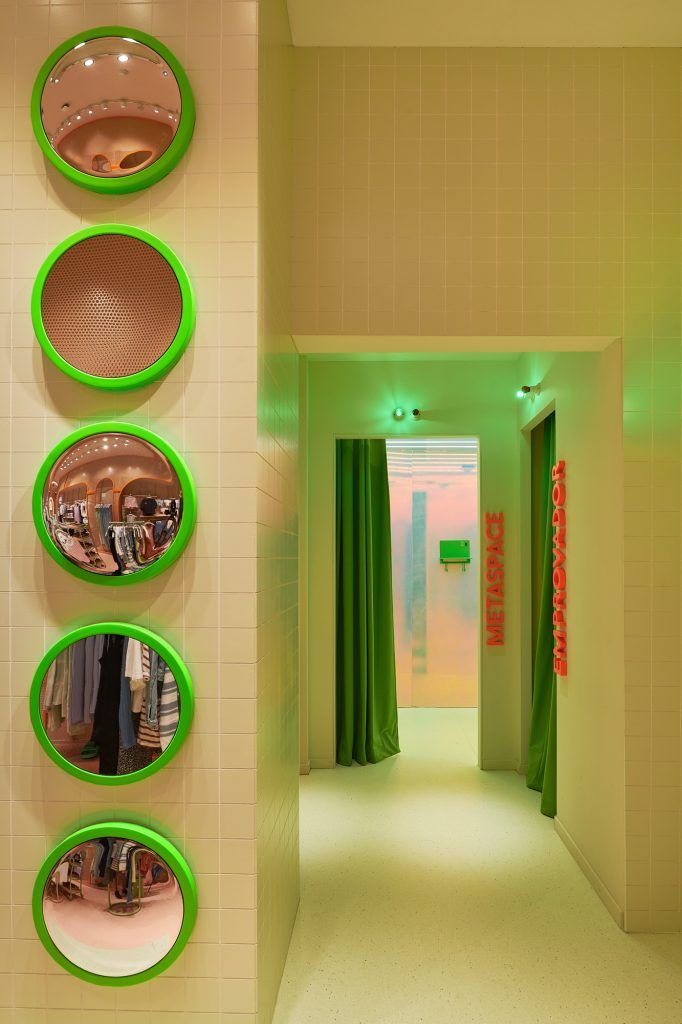 FACTFILE:
Project: Mango
Design: Masquespacio
Location: Spain
Photography: Luis Beltran
Surface: 120 SQM
Text:  Nikitha Sunil Vallikad | Contributor, A+D