Exotic natural marbles and neutral wood panelling renders this Mumbai home by PKD Studio an inviting and luxurious character
Crafted by PKD Studio, a sprawling 2,800 sq. ft. apartment in the suburbs of Juhu, Mumbai with huge openings overlooking the Arabian Sea allows the western winds gush in to the apartment. It's an uber luxurious home with the highlight being an additional 250 sq.ft. of covered balcony adjacent to the living room with floor covered in a black and white mosaic that complements the outdoors and the verdure.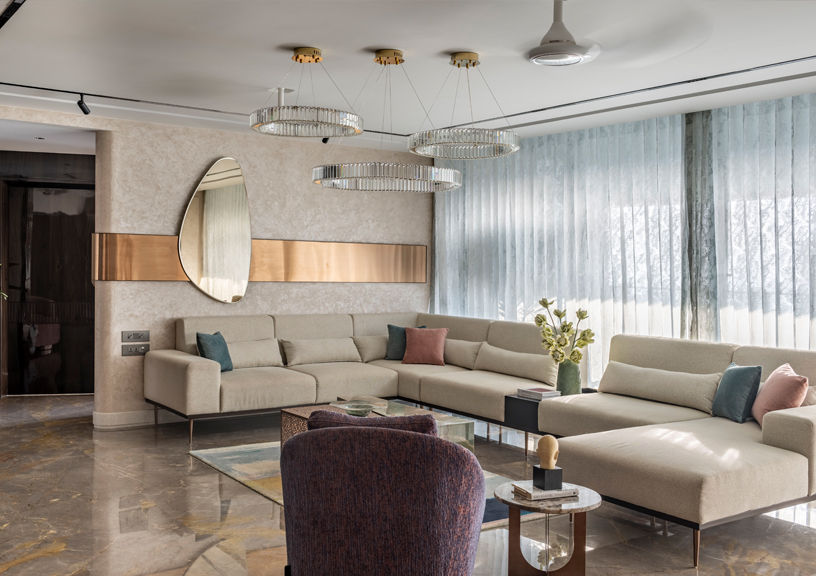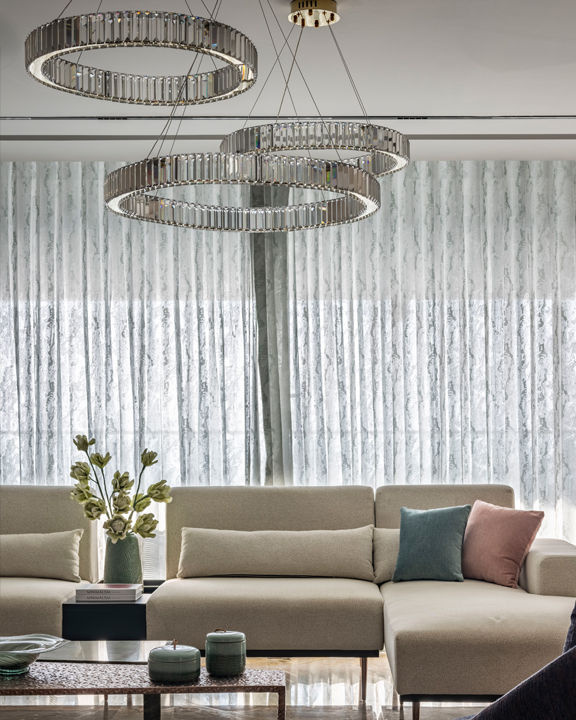 The interiors are a blend of a well curated palate comprising of vast usage of exotic natural marbles and neutral wood panelling that are well balanced with a mood board of natural and feature wall covers. Customised fluted glass partitions along with an extensive use of brushed brass sections add the little bling needed.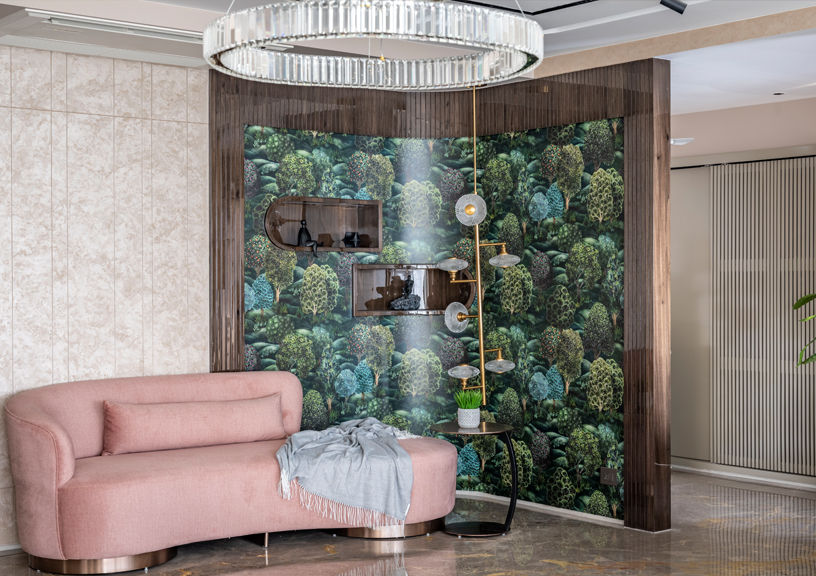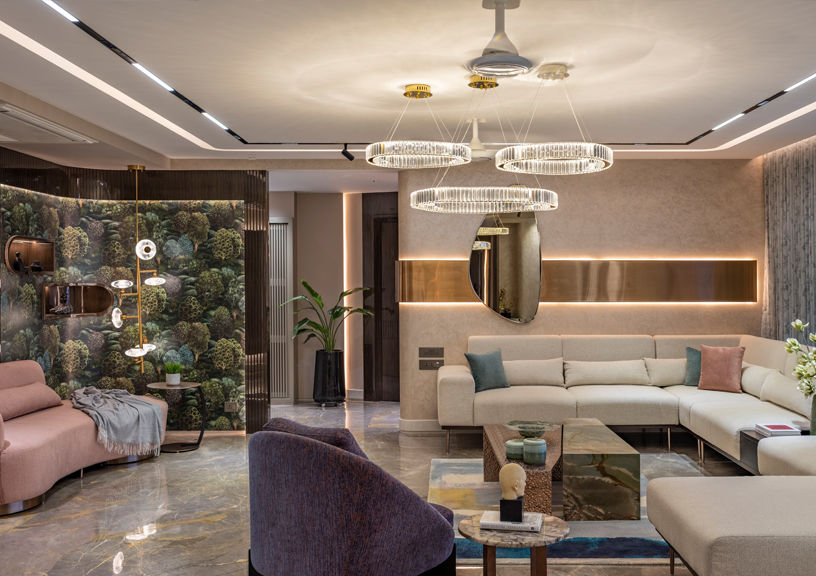 Smaller curved details in brass add some features to the living room walls. The family room or the lounge is smartly separated from the common areas with sliding fabric panelled doors which act as acoustic panels when needed and the room can also double up in to the living dining space.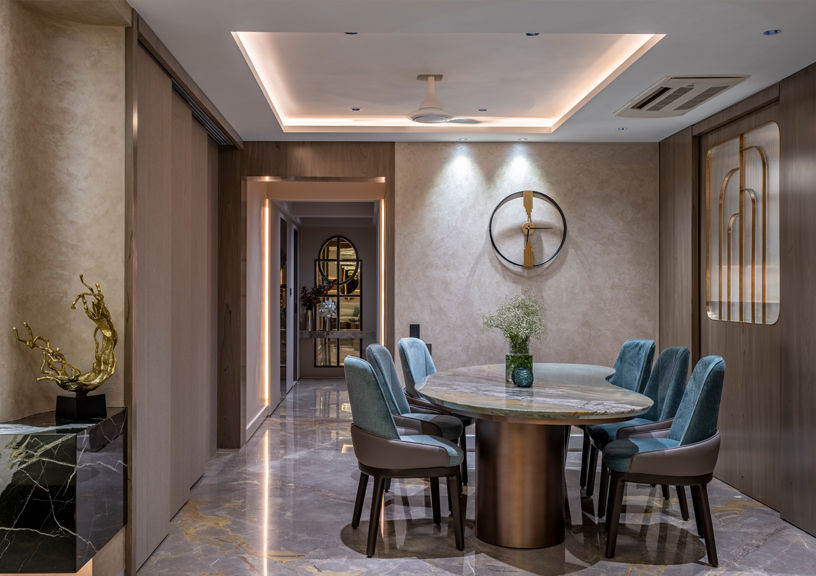 A snugly fitted study between the master bedroom and the living space is well connected to the rest of the house and has a window overlooking the outdoors. The minimalist feel of the space is intentionally created to reflect the calm personality of the owner.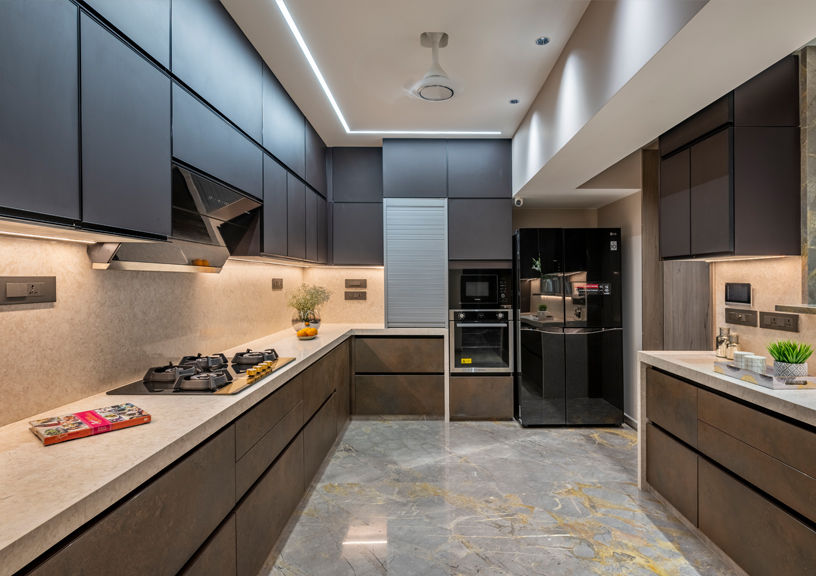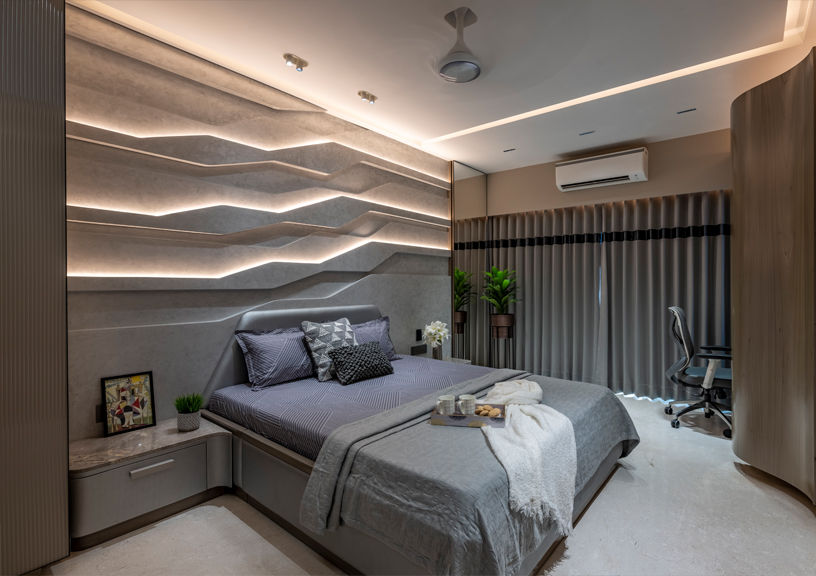 A huge master bedroom with a well-planned walk-in wardrobe and washroom with a glass wall opening in to the bedroom further over looking in to the sea gives a sense of expanse to the well-planned space. The wall finishes and the right usage of fabrics gives the warmth a bedroom would need.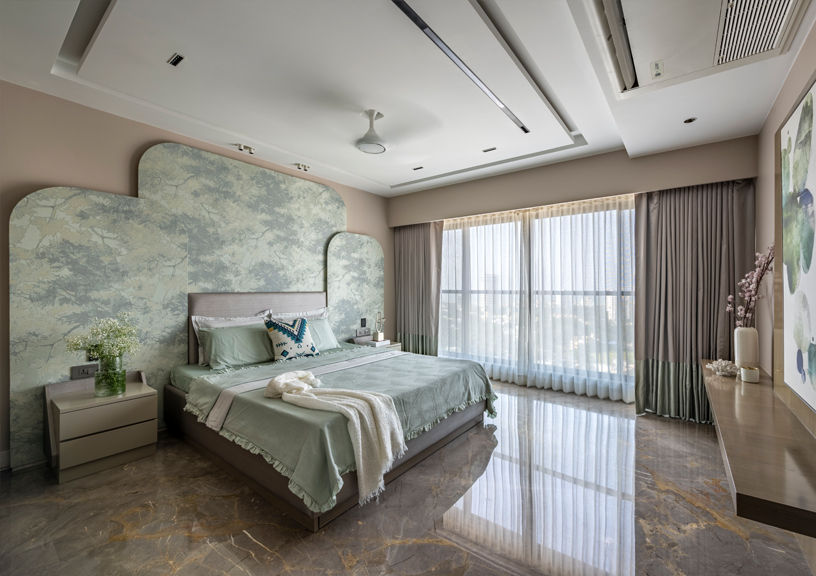 The son's rooms are both designed keeping in mind both the boys matured and techy and the aesthetics reflects their persona to the T. The highlights of both bedrooms are their bed back walls which have their own significance and identities, one being a juxtapose of veneer and fabric back lit panels and the other more fluidic and calm silver-grey textured paint.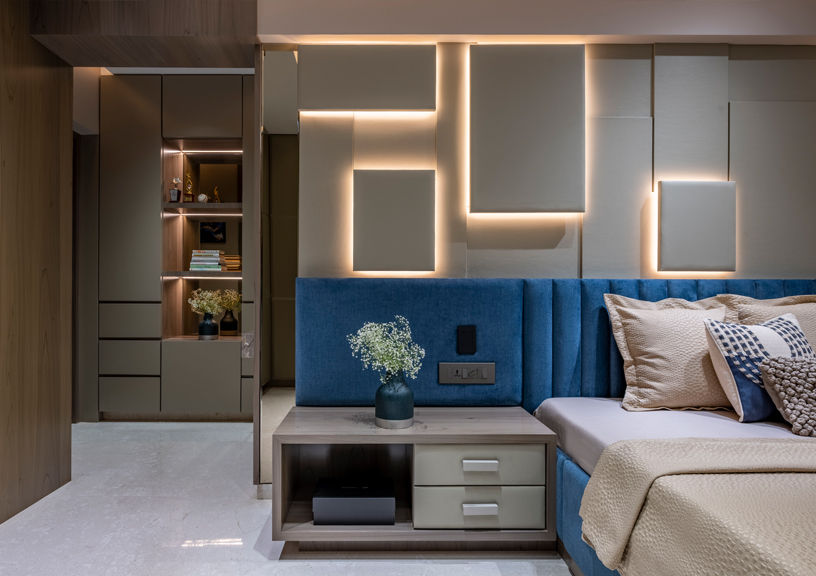 A lot of free forms have been used in the house in forms of panelling and cladded them with different materials such as metal, veneer, wall covers etc.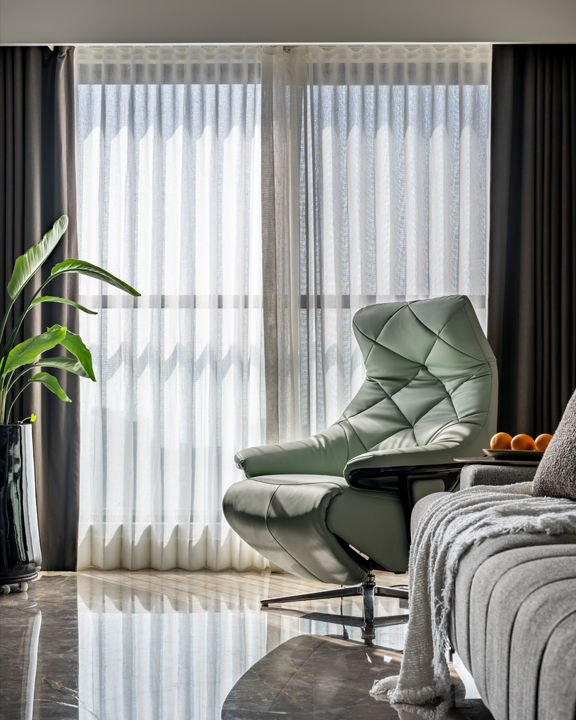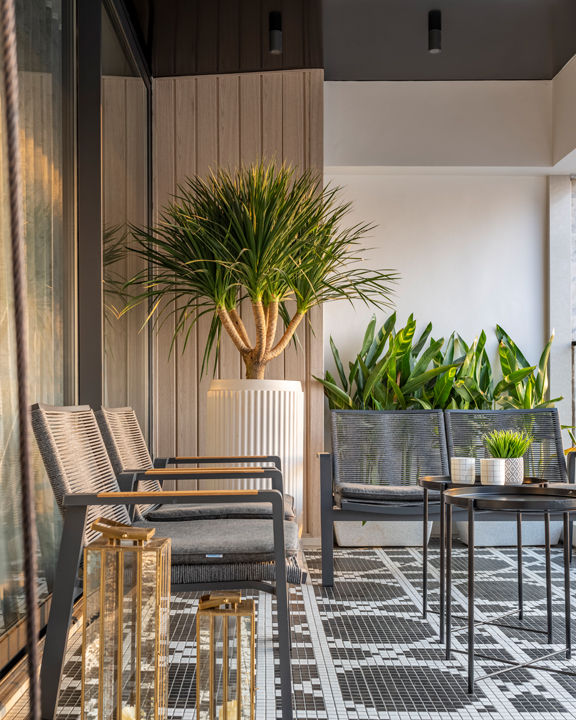 About the Founder and the Principal Architect of PKD Studio Prachiti Khanvilkar
Prachiti Khanvilkar is the principal architect at PKD Studio. Having completed her interior design schooling, she went on to work with an eminent architectural firm in Nagpur as a design associate. In2005, she moved to Mumbai and worked as the residential design head at ZZ Architects until the end of2016. She founded her own design firm in 2017 and has successfully completed 40+ projects with her all-female team.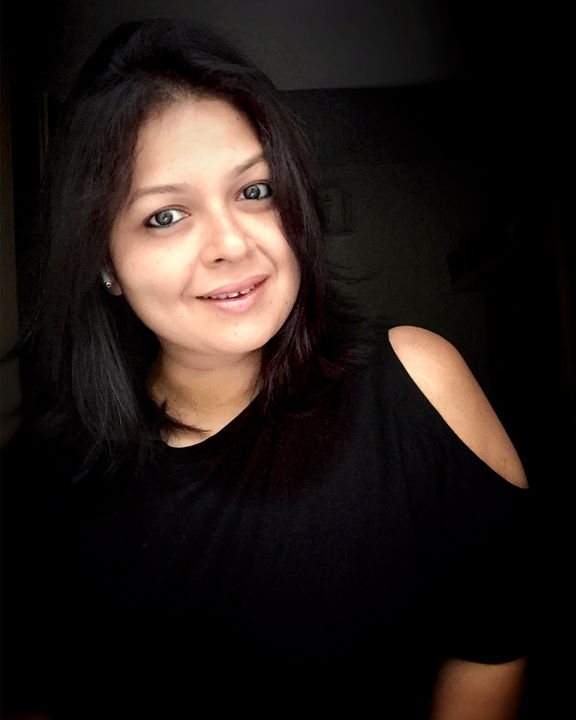 FACT FILE
Firm name: PKD Studio
Principal Architect/Designer: Prachiti Khanvilkar
Name of the Project: Vora Residence
Location: Upper Juhu
Area:2,800 sq.ft.
Photo credits: Prashant Bhatt
Vendor credits: VenzoWood, Classic Marble Company, Housewarming, Krivia, Kitchen Studio, Elementto