Based on the concept of Zen living, this Gurugram home by Design Doodle Studio is drenched in peachy hues!
One's own little escape from the fast paced life, entering this home transports you to a space where you feel time has indeed slowed down and a sense of calm overtakes you. Based on the concept of Zen living, this home was designed by principal designers of Design Doodle Studio Vijay Kumar and Maha K to comfort the eyes and soothe the soul.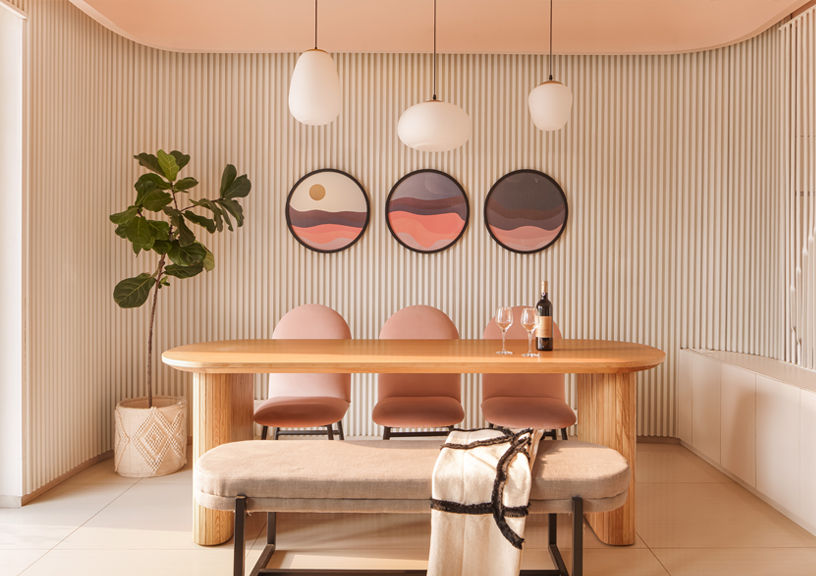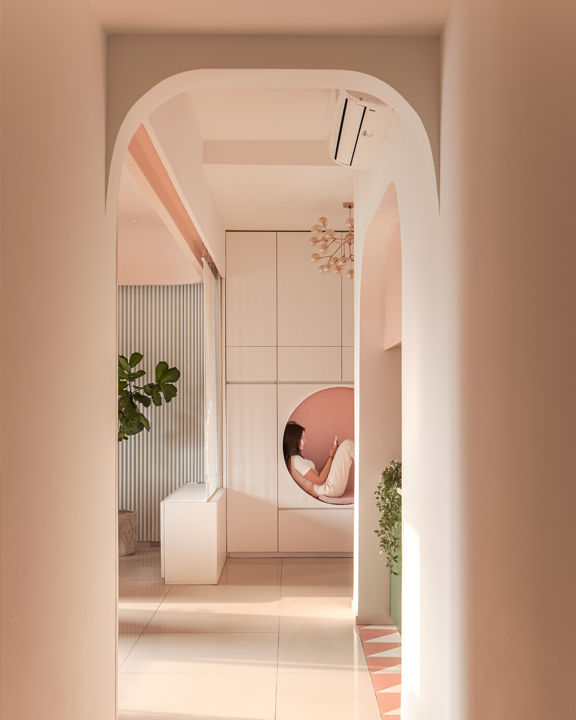 Vijay and Maha began the design process by eliminating all sharp edges to add softness to the design, which in itself had a tangible impact on the experience of the spaces. "We realised that the apartment had the golden hour sunshine streaming in during the late afternoon and we took that opportunity to create a symphony where our clients could soak in the stillness of the magical moment everyday. We achieved that by creating a minimal design with soft curves and a soothing material palette in subtle tones of peaches and cream with a rhythmic play of textures throughout," shares Maha.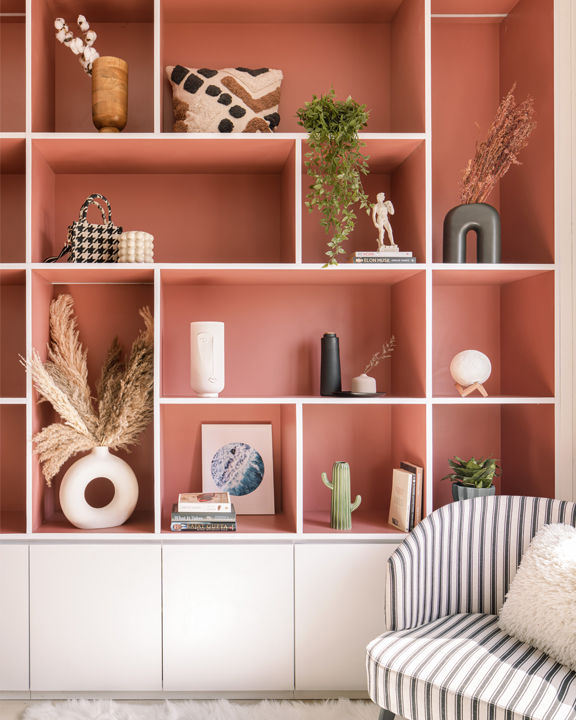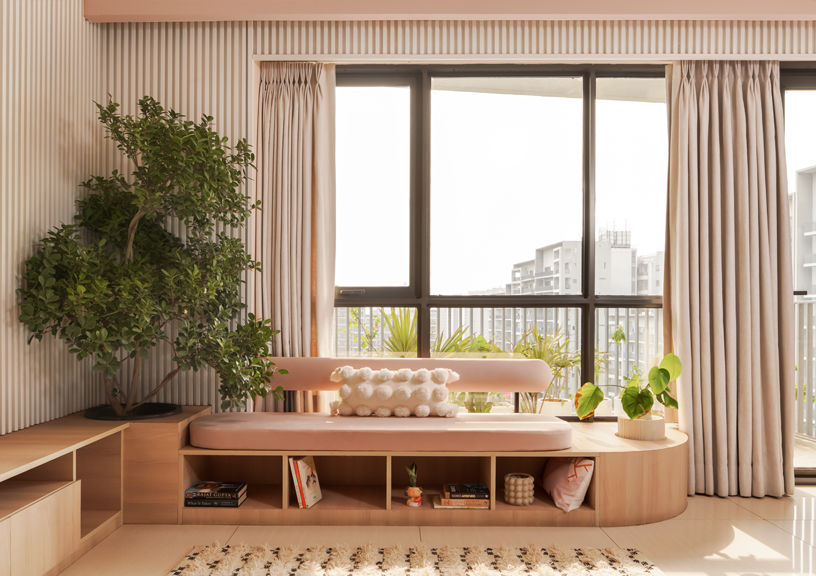 Design Doodle attempted to find balance and contentment rather than continuously grasping for more. "The design came out to be exactly as we had envisioned with our clients and we couldn't be happier. The space planning was done with the intent to keep the space clutter free with only bare essentials to meet the needs of the users, realising that Less is More indeed," further elaborates Vijay.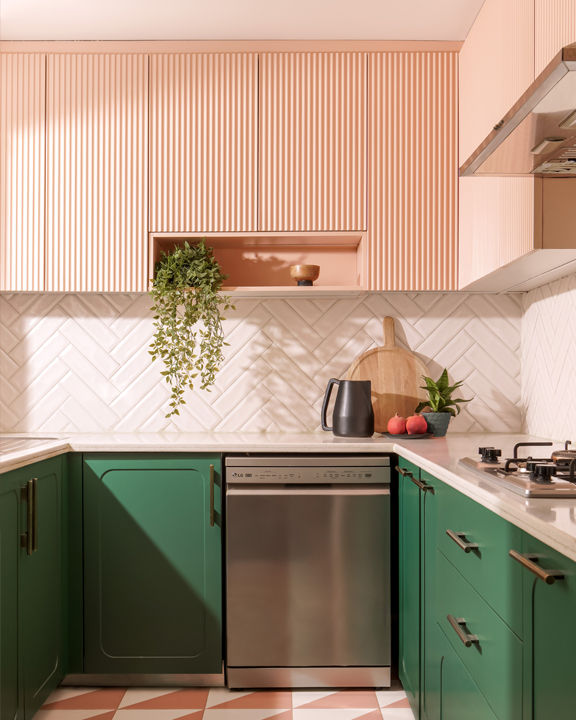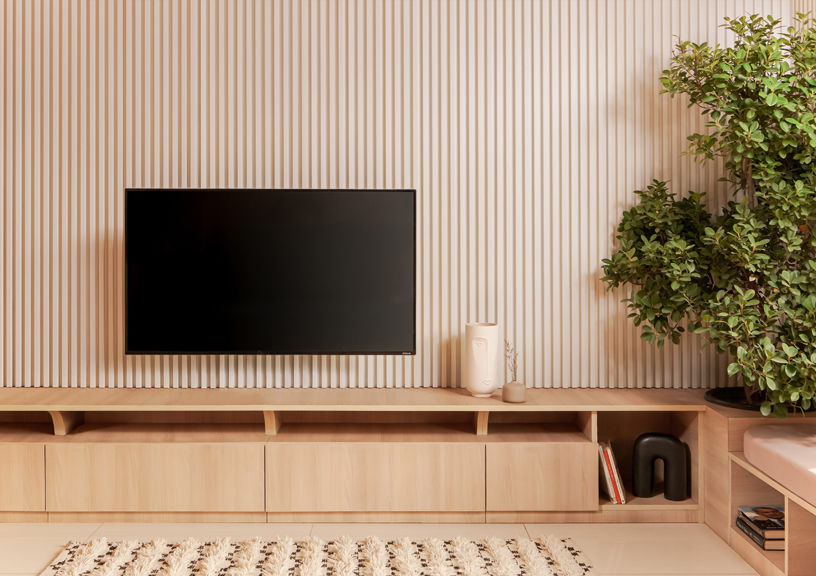 Endless effort was put into unifying the design language throughout the apartment and simplifying things, even if it was the challenging task of integrating the oddly distracting windows of the master bedroom as a part of the
design.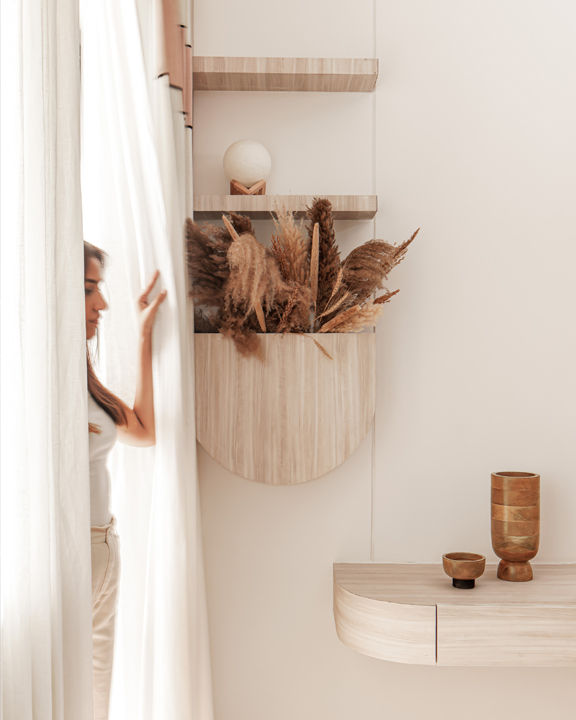 Every corner of this house has been carefully designed with a minimal palette, an aesthetic which seems almost therapeutic. Drenched in soft pastels, the breezy, uncluttered spaces encourage you to simply breathe and be yourself. "Our favourite part of the project was the subtlety of the design, whether it was in the delicate harmony of soft colours or the subdued use of materials and textures, maintaining a very careful balance," reveals Maha.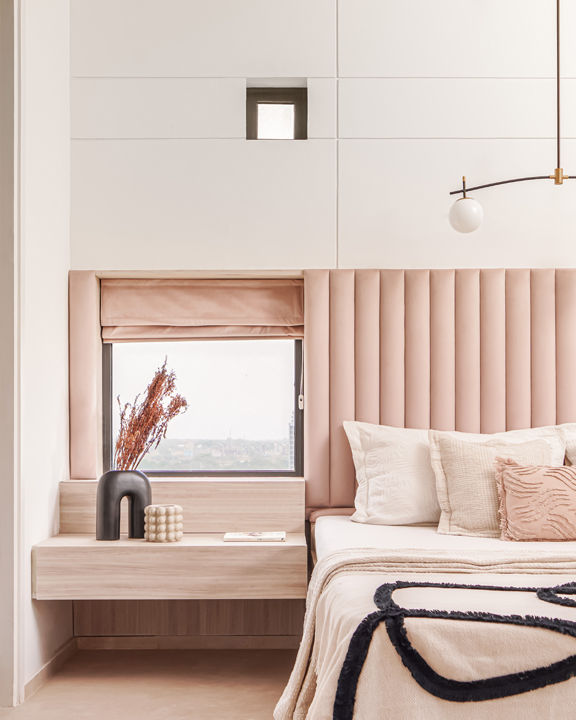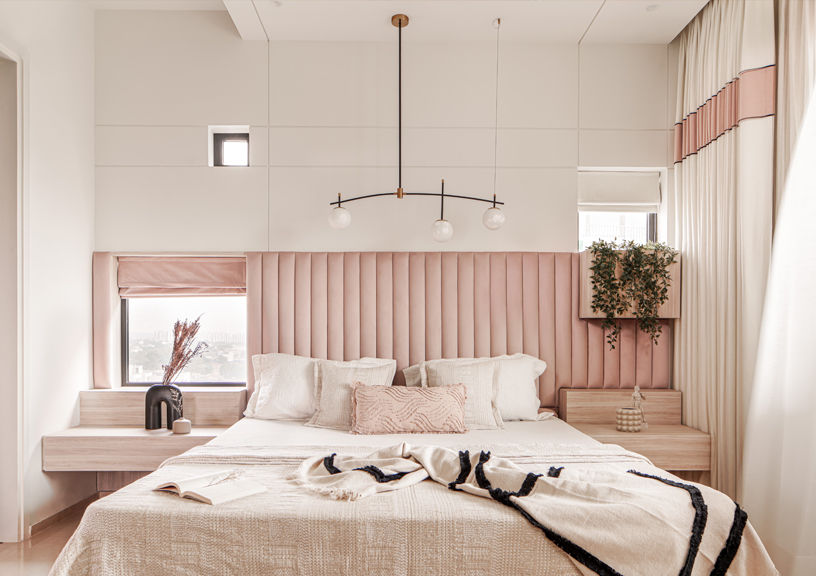 Talking about their favourite part about designing this home, Vijay discloses, "We love the fact that everything seems just enough, nothing more, nothing less. A wonderful thing about this project is that you always feel comfortable and at home, even if it isn't your home. The soothing tones of colour do play a very significant role in contributing to that emotion."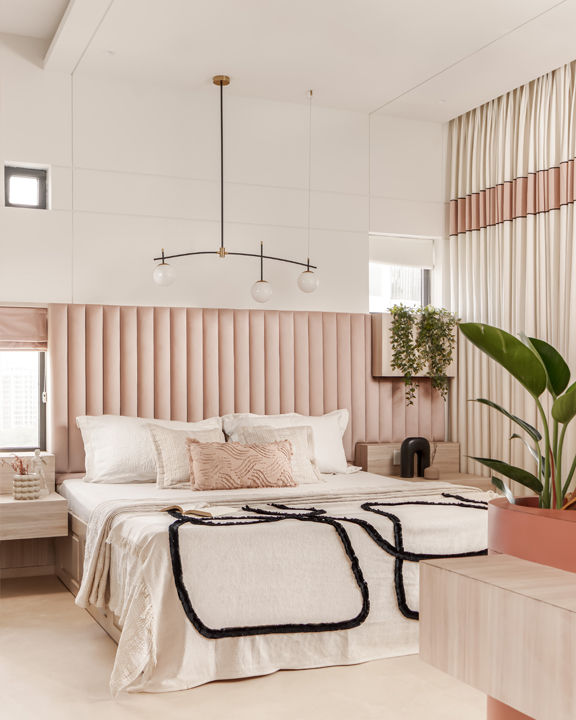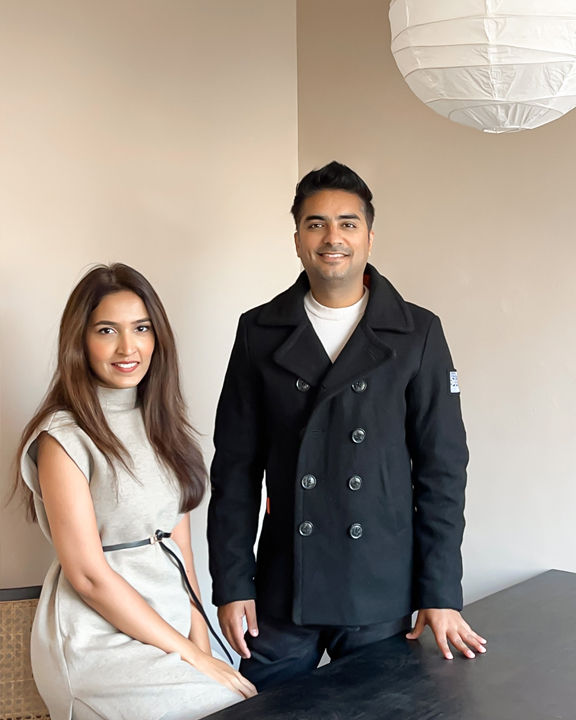 FACT FILE : 
Name of the project: Peaches & Cream
Location of the project: Gurugram
Area (Sq.ft): 2400 sq ft