The Skyview by RMZ Corp in Hyderabad turns office spaces into dynamic hubs of creativity
The Skyview's vision is to disrupt the way people view workplaces. Engineered to perfection by RMZ Corp, the development uses social design, technology, and sustainable practices to build diverse communities. It creates an environment that encourages innovation and collaboration and has become the preferred business destination for pioneers and industry leaders like Facebook, Qualcomm, Infor, DBS Bank, Providence, Clean Harbors, Eastman Chemical, Ernst & Young.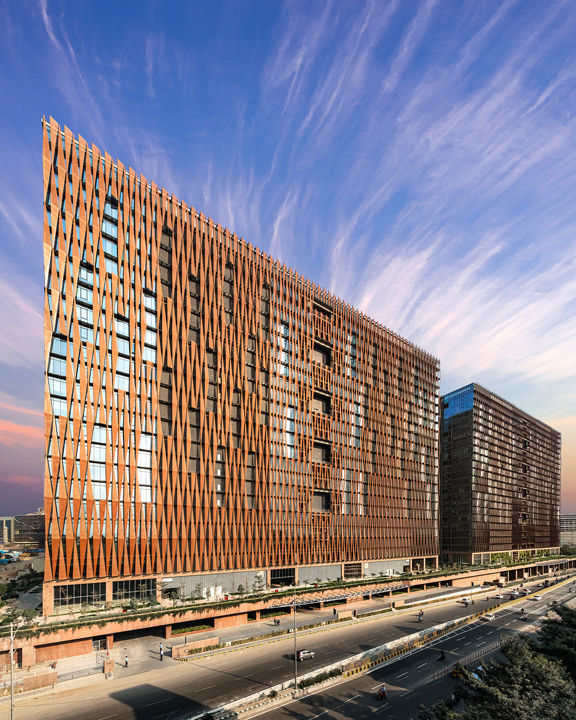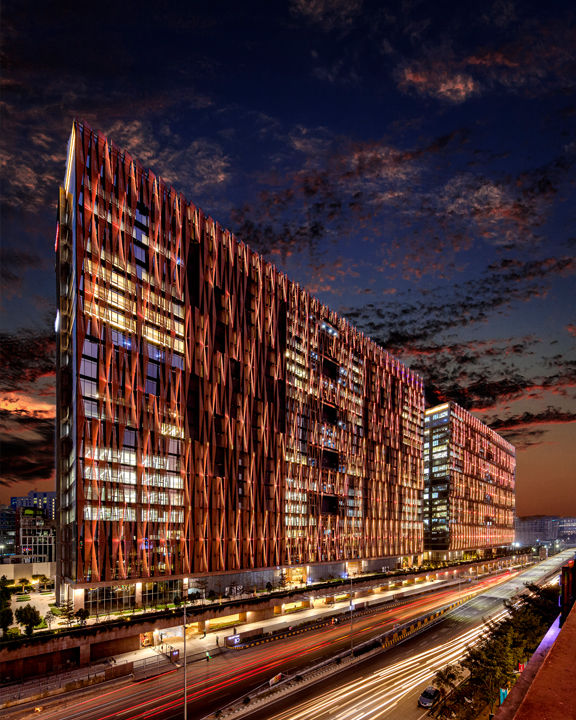 The Skyview maximizes the potential of land in a very dense urban fabric whilst enhancing the quality of work-life by introducing social amenities and enriching the environment with the inclusion of art. The vertical campus is designed as a mix of workspaces, flexible office spaces, wellness and fitness-oriented spaces, and vibrant social spaces with a curated collection of F&B.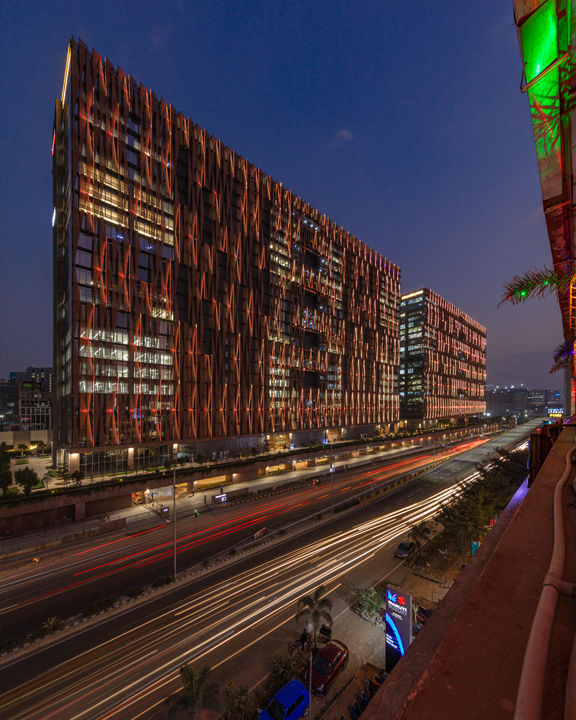 A user-centric approach with highly amenitized spaces and biophilia facilitated by facility operations allows for a work environment that enables social connections in a safer and healthier environment. Apart from environmental sustainability, Skyview focuses on bringing social sustainability to the workplace, which is a process for creating sustainable, successful places that promote wellbeing by understanding what people need from the places they live and work. Social sustainability combines the design of the physical realm with the design of the social world; infrastructure to support social and cultural life; social amenities; systems engagement; and space for people and places to evolve.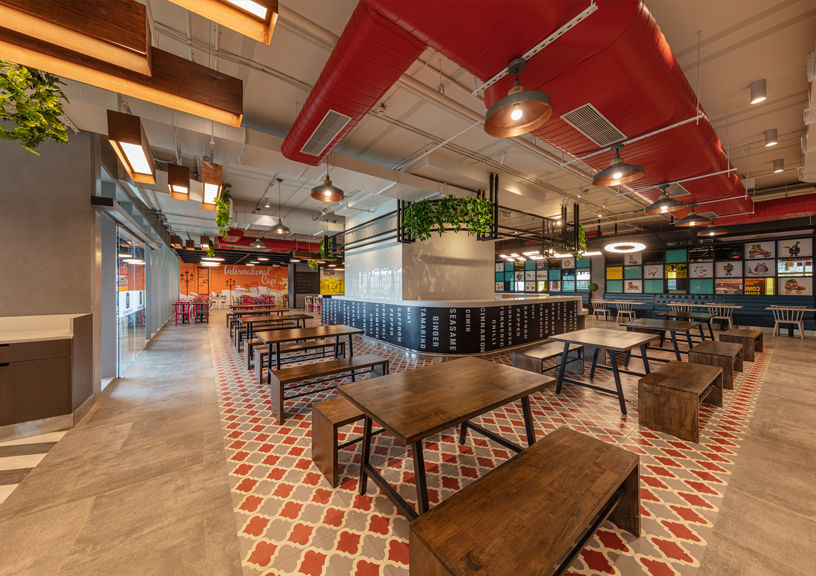 The Skyview Hyderabad is brought to life through a plethora of innovative green features integrated into every aspect of the project, creating necessary measures for reducing energy and water consumption and reducing waste. Further facilitated by the MEX App, an integrated technology-led platform, the space at The Skyview is transformed into cognitive entities that provide a superior experience to communities using these spaces.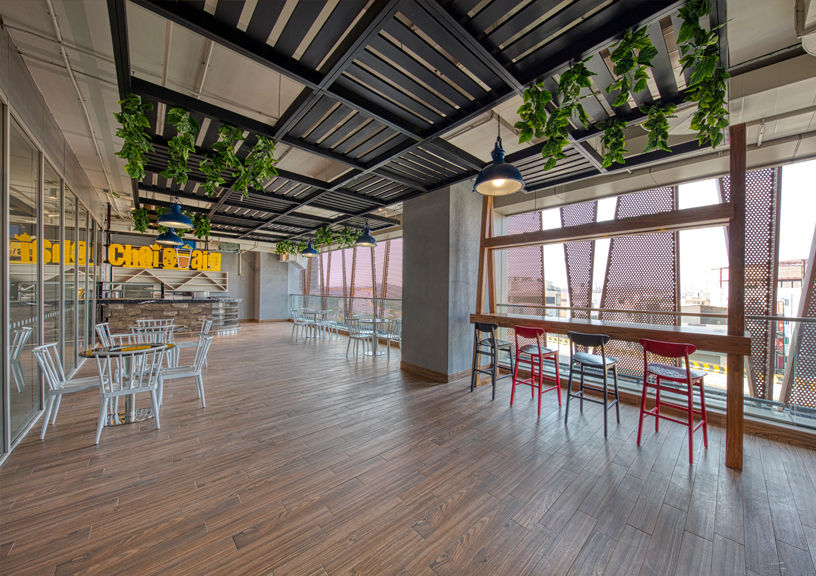 The facility's operations and management are committed to supporting their members' health and well-being. RMZ is one of the first organizations globally to achieve the WELL Health & Safety rating for Facility Operations and Management at 41 properties across India. The WELL Health & Safety rating Facility Operations and Management is a third-party validated evidence-based assessment for all new and existing building and facility types that focuses on operational policies.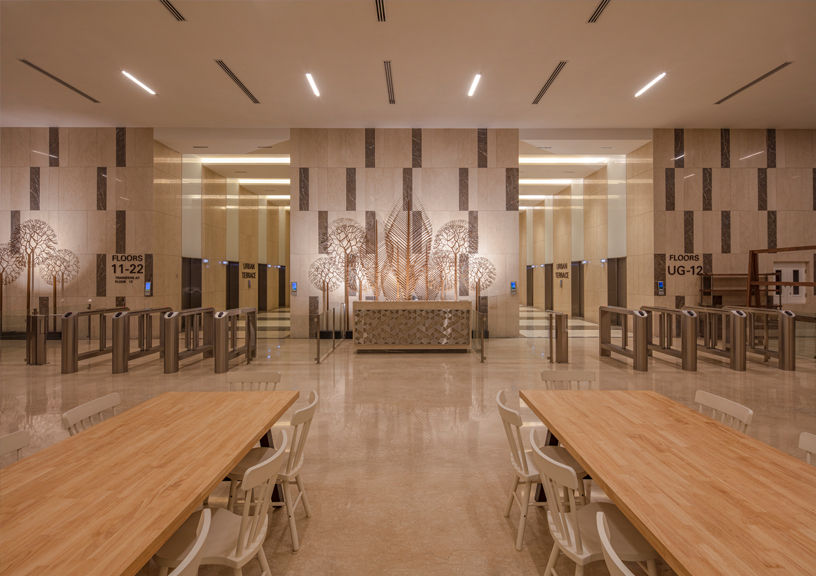 The Skyview's remarkable design, focusing on people's needs and sustainability, gained it well-deserved acclaim in the Commercial (Built) category at the 2022 Global Architecture & Design Awards.  Today, it stands tall as the most coveted shared office space for rent in Hitec City, Hyderabad, thanks to its pioneering features and unwavering commitment to sustainability.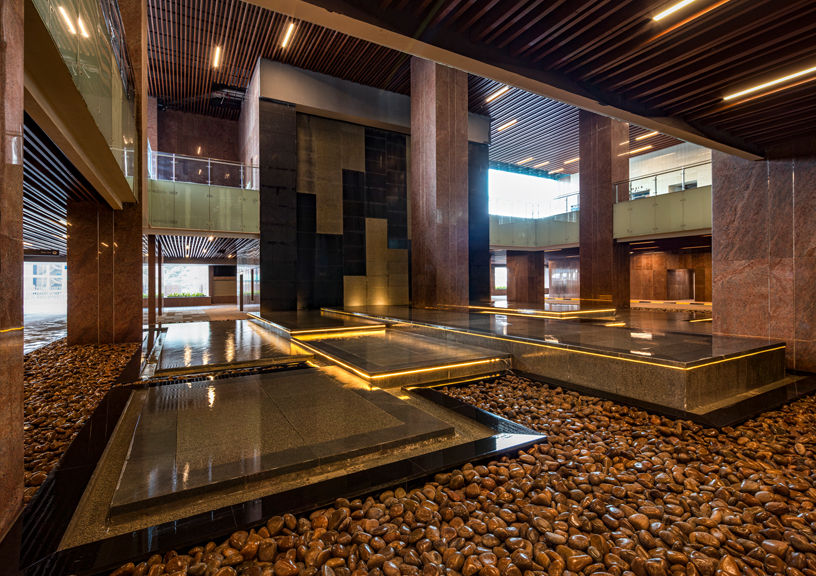 FACT FILE :  
Name of the project: The Skyview 
Firm Name: RMZ Corp 
Design Team and Designation: DP Architects, Singapore 
Website: www.rmzcorp.com
Location of the project: Hyderabad, Telangana 
Area (Sq.ft): 3.99 million sq. ft 
Photo courtesy: Pallon Daruwala