"Good design is obvious. Great design is transparent." – Joe Sparano.
Windows and doors are an integral part of our lives. Yet, we often undermine their impact on our wellbeing. The fenestration industry has evolved around this concept while dynamically adapting to the rapidly changing facets of design. Human comfort, security, and experience are fundamental considerations fulfilled through architecture. Beyond solving the issues of light and ventilation, fenestration systems are concerned with addressing these requirements.
It is crucial to unfold its various facets to comprehend the impact of fenestration.
Light
It is possible to illuminate a building with punctures on the exterior facade passively. These punctures determine the intensity and quality of light entering a building. Depending on the purpose, typology, language, and space requirements, fenestration plays an essential role in allowing natural light into a space.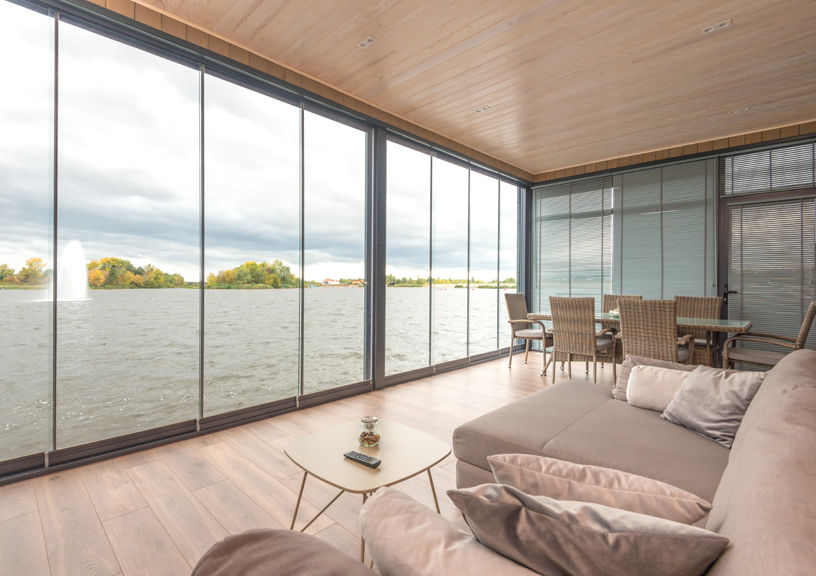 Ventilation
The external air must regularly replace the internal air within the building to create an optimal living environment. Strategically spaced, openable doors and windows make this possible with cross ventilation. Making these decisions right at the project's concept stage allows for proper ventilation strategies to be set in place.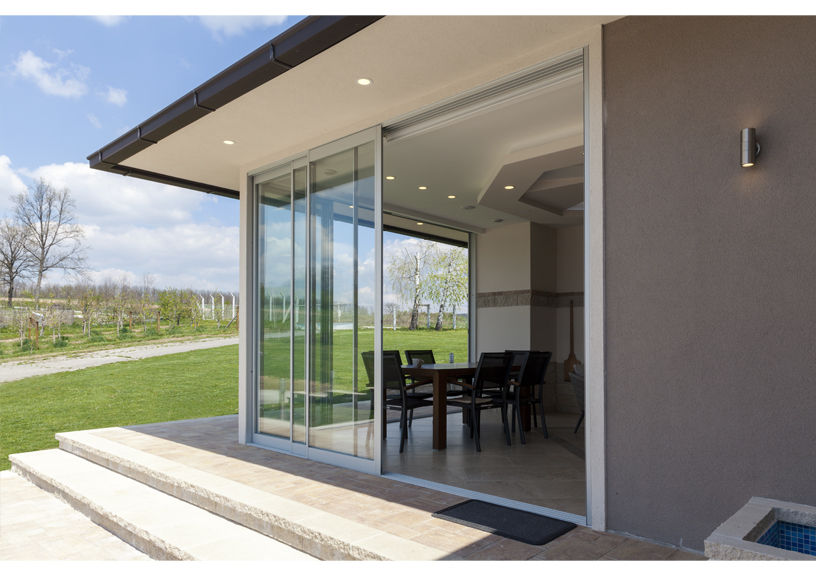 Thermal comfort
The thermal comfort a place offers can heavily influence a user's experience. One can optimise it by employing natural light and ventilation in a space. However, this facet of design calls for careful consideration since it adheres to climatic conditions that change according to the seasons.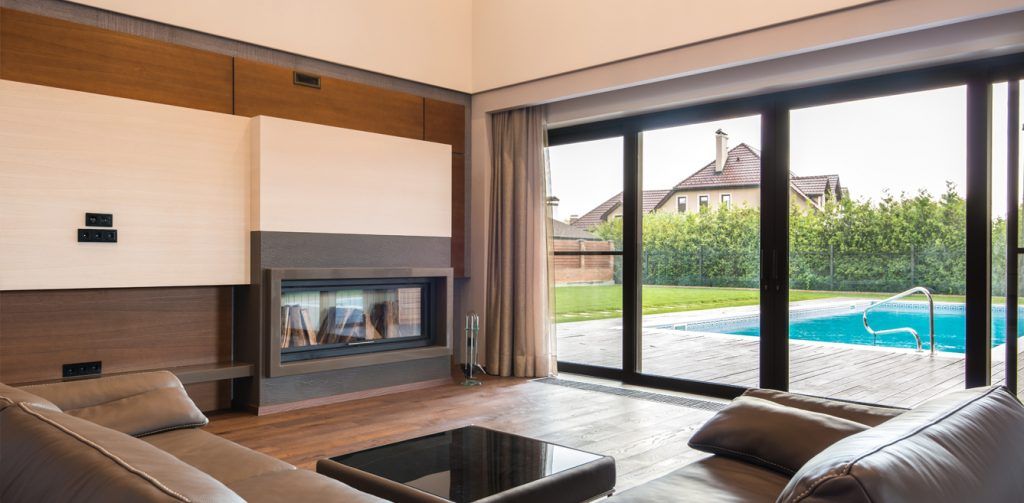 Connectivity
A door connects two neighbouring spaces, while a window provides a visual connection to the site's surroundings. Designers often experiment with the concept of connectivity and fenestration to establish the relation of a project to its surroundings. Of course, the picturesque views that windows capture is an added bonus.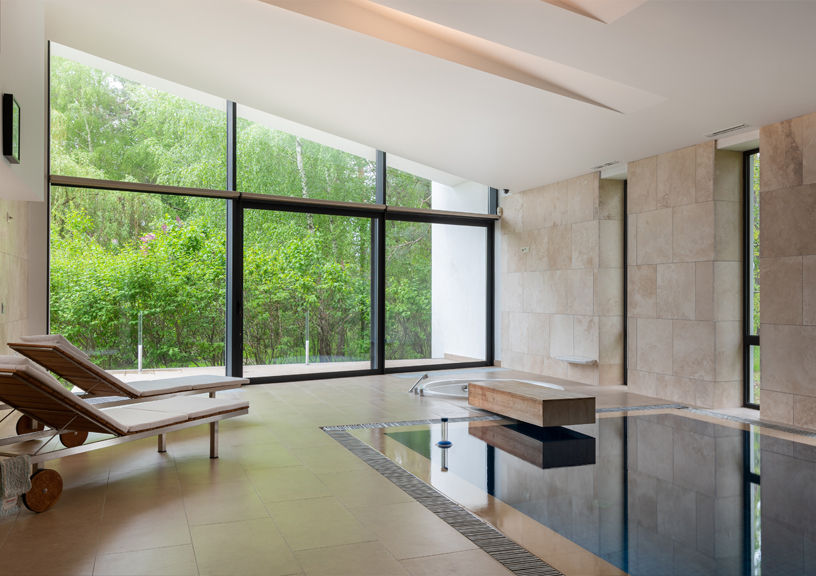 Security
From a practical standpoint, ensuring the safety and security of a space is non-negotiable. The inmate function of fenestration can allow and restrict movement as necessary, which is helpful. In addition, technological advancements make it possible to implement added safety measures through fenestration systems.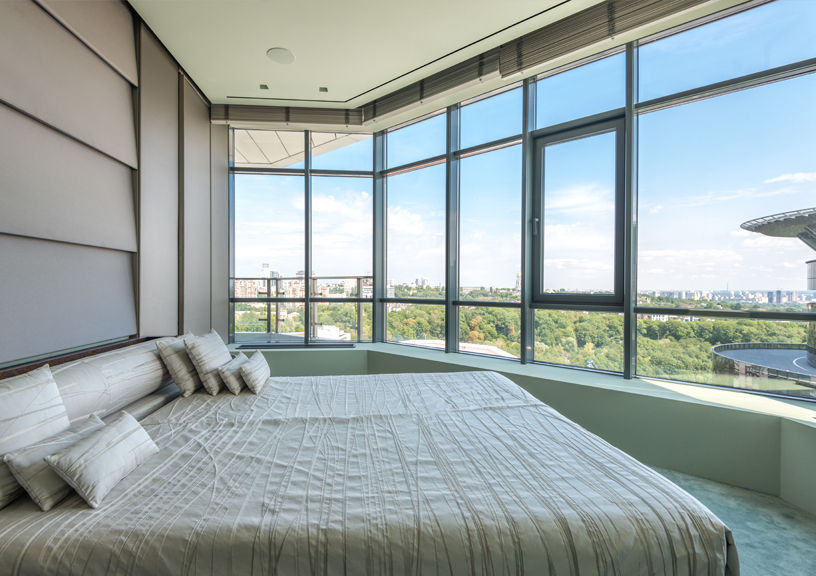 While these have set the fundamental basis for fenestration design, this industry has also adopted various measures to make these solutions more viable with time.
Sustainability
By incorporating eco-conscious manufacturing processes, materials and disposal systems, fenestration companies are trying to integrate sustainability at various levels. Research-based innovation on materials like aluminium and glass has made it possible to procure, use and dispose of them more efficiently.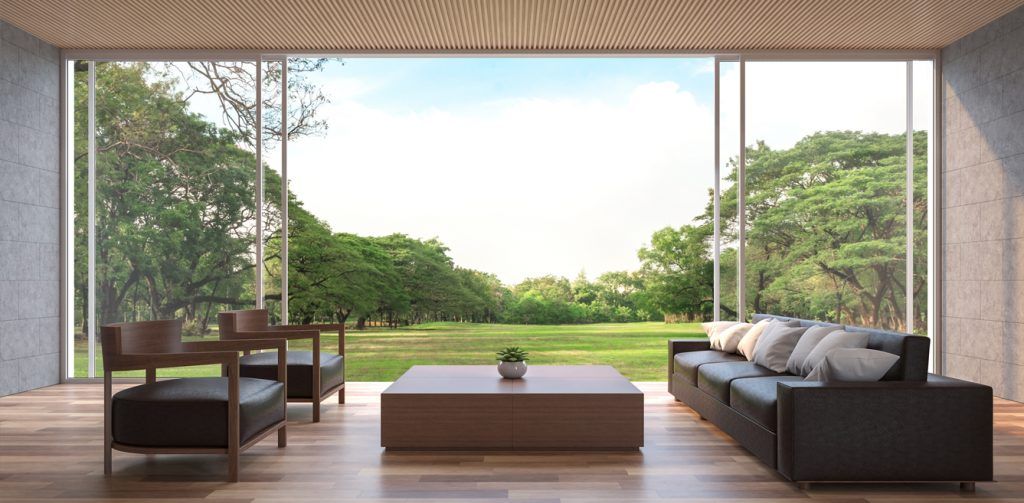 High performance
Innovations in the design of fenestration systems have enabled higher performance and also addressed and fixed prior faulty issues. As a result, high-performance solutions deliver superior results while performing their assigned functions.
Energy efficiency
Energy efficiency refers to the ability of a product to perform its function using less energy. As a result, it helps save electric costs and offers a more excellent payback value in the long run.
Smart design
AI and automation have also impacted the AEC (architecture, engineering and construction) industry. As a result, fenestration companies are adapting to these technologies and upgrading their systems to par with these developments. Additionally, intelligent design ensures that the doors and windows installed in a user's space function efficiently, with minimal hindrances.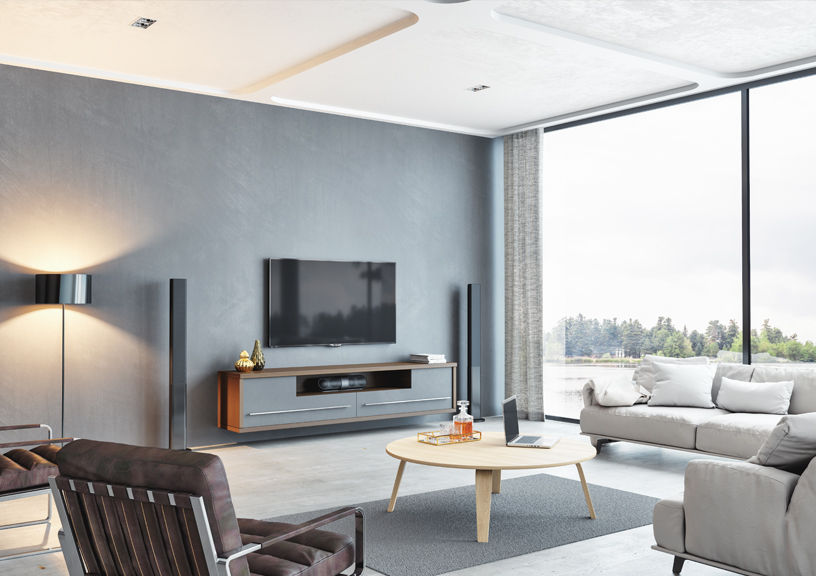 Sleek and slim profiles
Windows and doors impact the architectural language of the space. The contemporary architectural expression has adopted sleeker, minimal profiles as they merge well with various styles.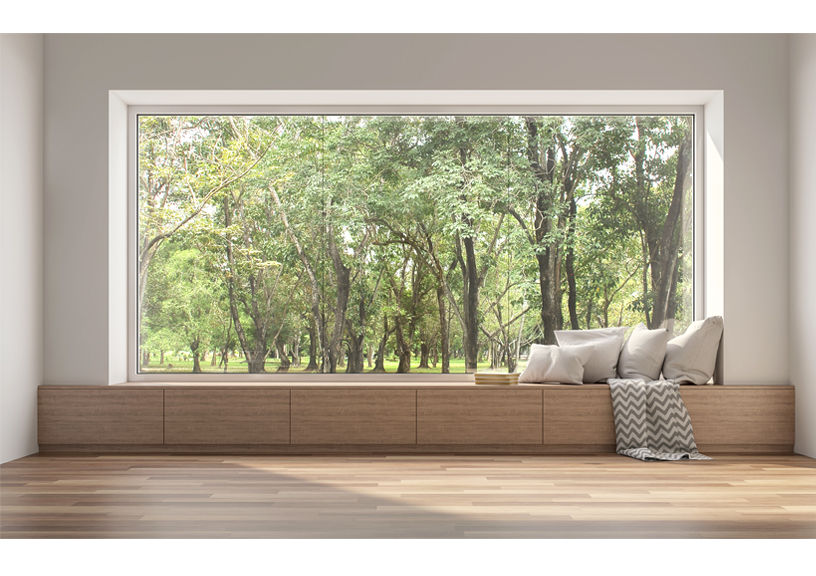 How aluminium and glass support these considerations:
Aluminium is a non-corrosive material that exudes durability while providing excellent payback value. It is an easy and robust material to work with. Manufacturing the same consumes less energy as compared to steel. Additionally, aluminium is entirely recyclable, making it a higher-performing and energy-efficient material. Aluminium can also withstand extreme climates with minimal wear and tear and provides ease of installation, cleaning, and maintenance – making it a highly viable option for designers to consider.
Glass is available in a variety of thicknesses, transparency and light permeability. The right type of glass can truly transform a space. Technological advancements in glass now allow designers to play with the quality, amount, and intensity of light to obtain the best possible result. Glass technology has undergone tremendous improvements, resulting in eco-friendly options. Based on the project, the correct type of glass can decrease environmental repercussions while offering higher energy efficiency. Glass is also made of sustainable, recyclable, and non-polluting materials, making it energy efficient and reducing its carbon footprint.
Aluminium and glass make a powerful, eye-catching duo that has changed the course of fenestration technology. In addition, their ability to address all the design considerations needed for fenestration makes aluminium and glass an ideal choice for making doors and windows.
ALCOI and its innovative approach with smart designs
ALCOI is a one-stop solution provider for designing, manufacturing, installing, and servicing precision-engineered, environment-friendly and high-performance residential and commercial fenestration systems. Catering to homeowners, contractors, and architects, since its formation in 2006, ALCOI has been envisioned as the leading design and manufacturing firm that provides eco-friendly fenestration systems. From inception to installation, ALCOI is a complete professional package.
How ALCOI stands out in the changing face of the fenestration world
With an in-depth knowledge of the Indian industry, and a focus on architectural finesse and user-centric design, ALCOI has revolutionised the industry through a unique 'systems' concept. ALCOI has been recognised as a building envelope specialist providing solutions throughout a project's cycle. The systems are conceptualised through a nuanced design approach rooted in 'Science, Colour and Craftsmanship'. With diverse global technology, engineering and design skills, ALCOI has produced and installed windows for over 500 projects with esteemed architects across the country. Leading the forefront of green construction, ALCOI provides fenestration solutions in the commercial, residential, and hospitality sectors. ALCOI's wide range of aluminium design systems extends from curtain walls, slim sliding systems, pivot, tilt & turn, casement, and sliding folding systems.
Follow Alcoi on
Instagram: @alcoi_india
Facebook: @Alcoi.Ind