Robin Sisodiya of ASRO Arcade decodes bioclimatic design principles in monsoon climates
Bioclimatic design emerges as a pinnacle of sustainable practices, catering specifically to the unique challenges posed by monsoon climates. By harnessing the intrinsic relationship between the built environment and the surrounding natural elements, this design approach aims to optimize comfort, energy efficiency, and overall well-being.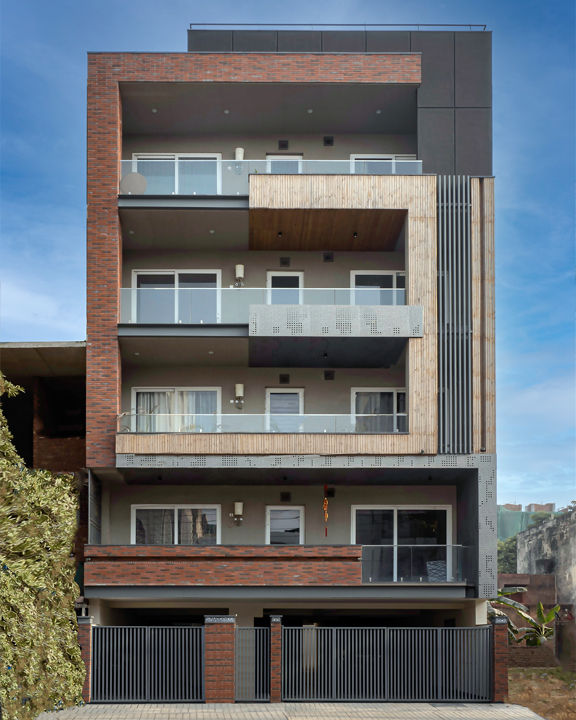 Embracing a holistic perspective, bioclimatic design ingeniously integrates passive cooling and heating strategies, thoughtful material selection, and strategic spatial layouts, culminating in built environments that harmoniously coexist with the season. In this article, Ar. Robin Sisodiya, Founder and Principal Architect of ASRO Arcade India, elaborates on the bioclimatic strategies that can be adapted during monsoons to transform your home into a sustainable sanctuary. 
Passive Cooling & Ventilation 
 Pre-monsoon temperatures can be unforgiving, demanding effective passive cooling solutions. The bioclimatic design incorporates strategic architectural features like shaded openings and verandas that allow cool breezes to naturally ventilate the interiors. Moreover, facade design plays a pivotal role in enhancing passive cooling.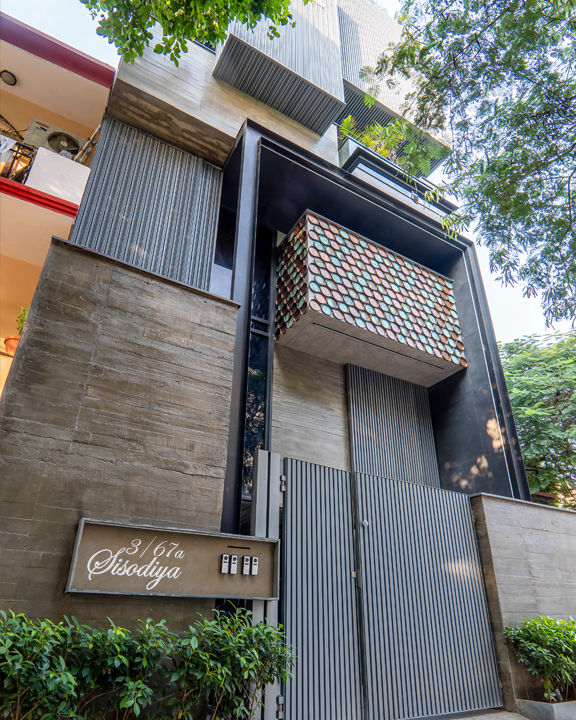 Architects use techniques like double-skin facades, external shading devices, and louvered panels to minimize heat gain and create a thermal buffer between the interior and exterior environments. Careful consideration of building orientation further optimizes natural ventilation, maximizing the cooling potential of the monsoon breeze. 
Sustainable Rainwater Management 
In the monsoon's generous downpour lies an opportunity for sustainable rainwater management. Bioclimatic homes adopt innovative systems to capture and store rainwater. Thoughtfully designed rain gardens serve as natural filtration systems, recharging the soil and replenishing groundwater.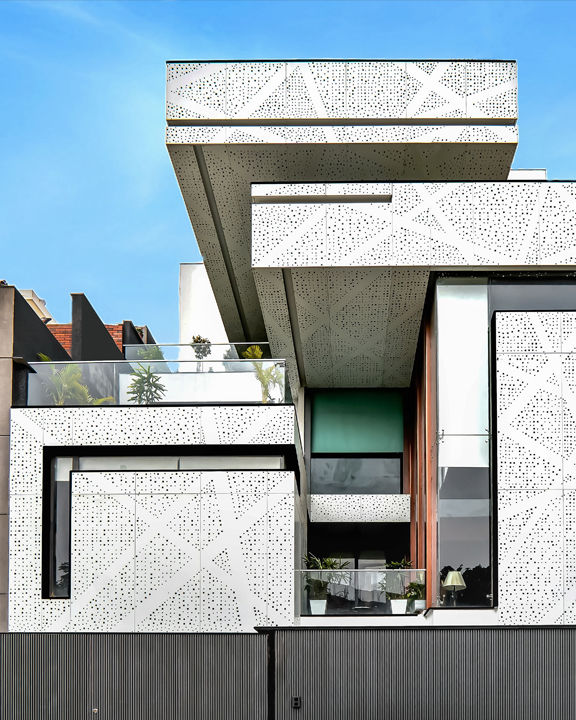 This eco-friendly approach minimizes water wastage, promotes self-sufficiency, and reduces the environmental impact of water consumption. Additionally, rainwater harvesting systems, integrated with storage tanks and purification mechanisms, ensure a reliable and clean water supply throughout the year, improving the resilience of the community. 
Sustainable Materials 
One of the foundations of bioclimatic design lies in the use of sustainable materials that can withstand the rigors of the monsoon. Locally sourced elements such as bamboo, timber, and mud bricks offer exceptional thermal properties, acting as natural insulators that keep homes cool in the scorching summers and warm during the post-monsoon season.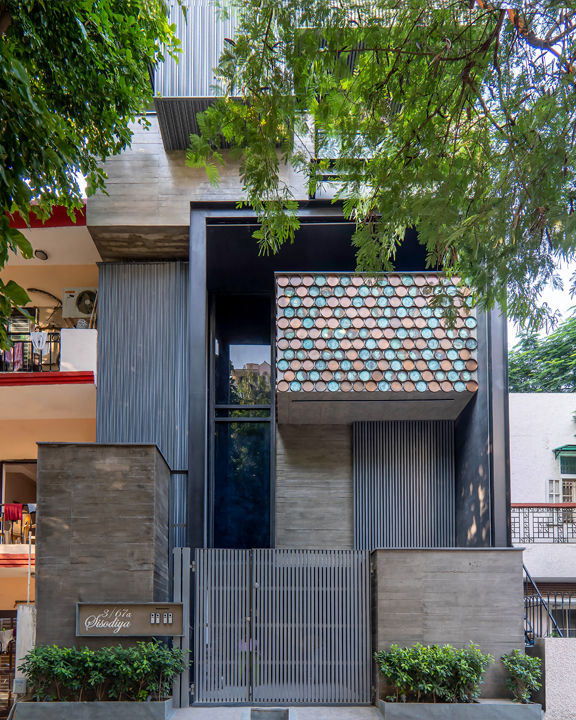 The choice of materials goes beyond thermal considerations; it also reflects a commitment to eco-conscious construction practices. By utilizing renewable resources and minimizing the use of energy-intensive materials, bioclimatic homes foster a deeper connection with the local ecosystem while creating dwellings that stand strong against the monsoon's elements. 
Green Walls and Roofs 
During the monsoon, green walls and roofs offer an innovative way to intensify both the aesthetic and functional aspects of bioclimatic homes. Green walls, covered with lush vegetation, provide additional insulation, reducing heat absorption and enhancing passive cooling. Furthermore, they aid in rainwater management by absorbing and filtering excess water, thereby easing the burden on drainage systems. Green roofs, on the other hand, offer multiple benefits, including improved thermal regulation, stormwater management, and aid in creating biodiverse habitats. 
Delving into the realm of bioclimatic design principles for monsoon climates unveils a transformative path towards sustainable and harmonious living. By intelligently harnessing the elements of nature, we can achieve a delicate balance between human comfort and environmental preservation.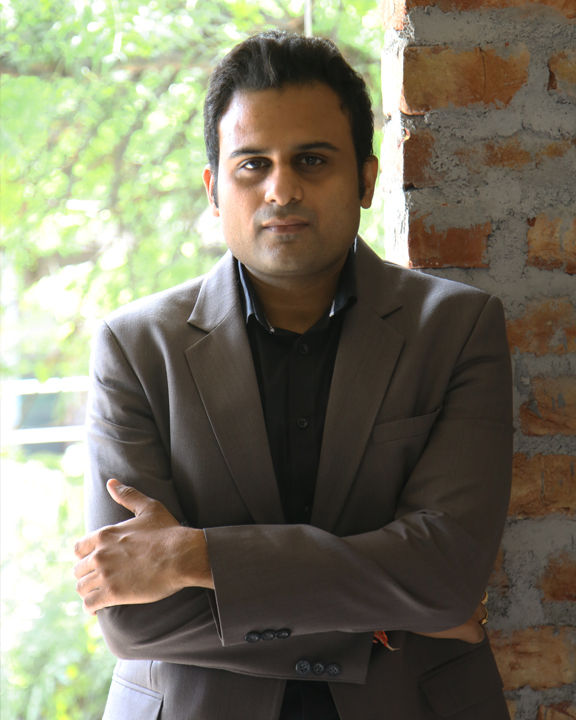 About the writer: Robin Sisodia, Principal Architect of Asro Arcade
Robin Sisodiya graduated from the University of School of Architecture and Planning, New Delhi in 2010. Post his graduation, he worked for 6 months before deciding to go independent. It was during his work as an architect with another firm when he realised that architecture had quickly become his passion. After gaining professional work experience, he later started taking up projects in partnership and successfully worked on multiple projects in Delhi-NCR. The whole experience inspired him with a desire to start his own design firm. With the intent to bring a fresh design perspective and a comfortable yet eco friendly environment, he laid the foundation of ASRO Arcade in 2014. It is now a rapidly developing architecture and interior design firm in Gurgaon and Delhi NCR. Since its formation in 2014, ASRO Arcade has strived for perfection in creating captivating and beguiling spaces. With their expert knowledge and assurance of premium design and service excellence, they guarantee to deliver enduring spaces designed to perfectly complement its surroundings and the people who reside in it.