In the enthralling realm where haute couture meets the world of interiors, a rare and groundbreaking collaboration emerges as a defining moment for India's design industry. Century Laminates has joined creative forces with India's celebrated fashion luminary, Manish Malhotra. Unveiling a visionary range of laminates that heralds a new era in "Fashion for your Furniture," a concept previously unheard of in the Indian market.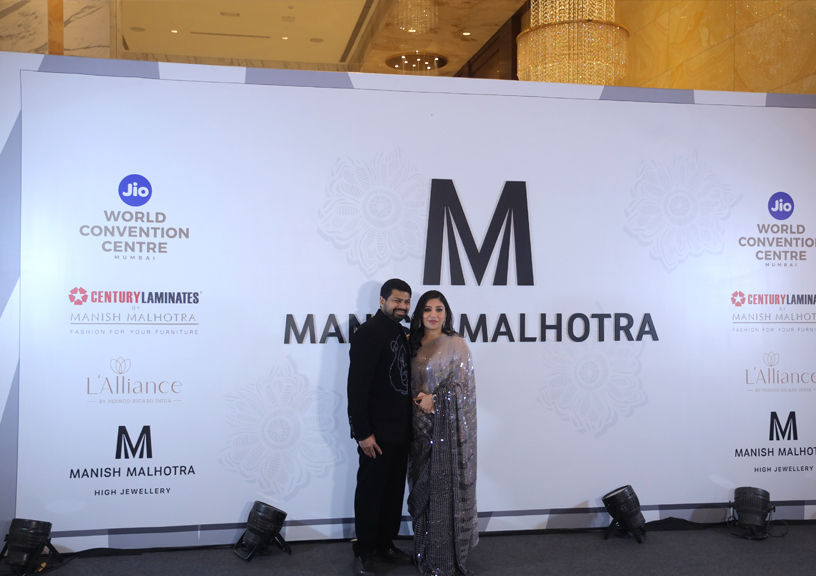 The new range of laminates captures the essence of Manish Malhotra's designs in 3 ways, reflecting his versatile flair. Three exquisite ranges unfold before us, each capturing the essence of his unique designs. The Elegant range embodies a seamless blend of Indian heritage and contemporary allure, exuding timeless sophistication. In the Insignia range, the unmistakable double M monogram takes center stage, an emblem of Manish Malhotra's signature style, now infused into modern laminates. Finally, the Fusion range ventures into uncharted territory with chic and post-modern designs, inspiring boundless creativity and imagination. 
Speaking on the occasion, Keshav Bhajanka, Executive Director, Century Plyboards (India) Limited, said, "I am so proud and delighted that Century Laminates has tied up with Mr. Manish Malhotra, a designer par excellence, to bring this range of laminates to our customers. Over the last few years, we have been witnessing a sea change in customer behavior and lifestyle. They are looking at brands to amplify their style quotient and enhance their personality. They are aligned with global trends and exposed to international styling. 
"In order to cater to such consumers, we wanted to innovate and change the way laminates have looked for ages. Instead of making incremental changes, we chose to unveil designs that will radically redefine the decorative space. We thought of 'revolution' not 'evolution,' and who better than Mr. Manish Malhotra to turn the 'revolution' we had envisioned into reality. He has effortlessly extended his expertise and his customer insight – from dresses to brand labels to accessories to, eventually, furniture."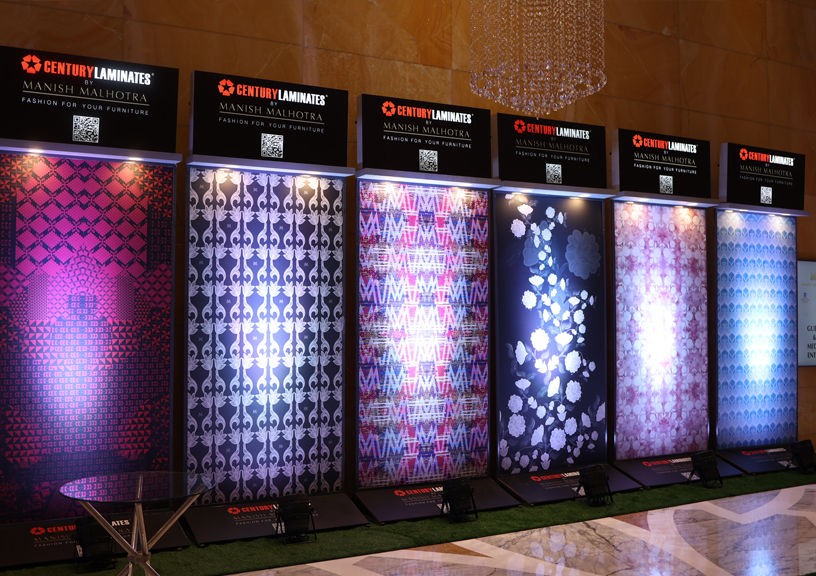 This partnership introduces a new chapter in India's design narrative, where fashion's artistic allure meets the functionality of laminates. The collection empowers homeowners, architects, and interior designers to create spaces that are a true reflection of their individuality and refined taste. Each laminate becomes a captivating canvas, allowing design enthusiasts to curate their own masterpieces and transform interior spaces into awe-inspiring showcases of creativity. 
Speaking on this occasion, Manish Malhotra said, "It was great collaborating with Keshav. I think both of us are keen on being innovative. Both of us are known for our quality work. There is always that extra step which you need to take with changing trends & time and Keshav is very keen to do that, to move with time. And with Designer Laminates, a lot of people will identify the product and what this new range of laminates speaks about."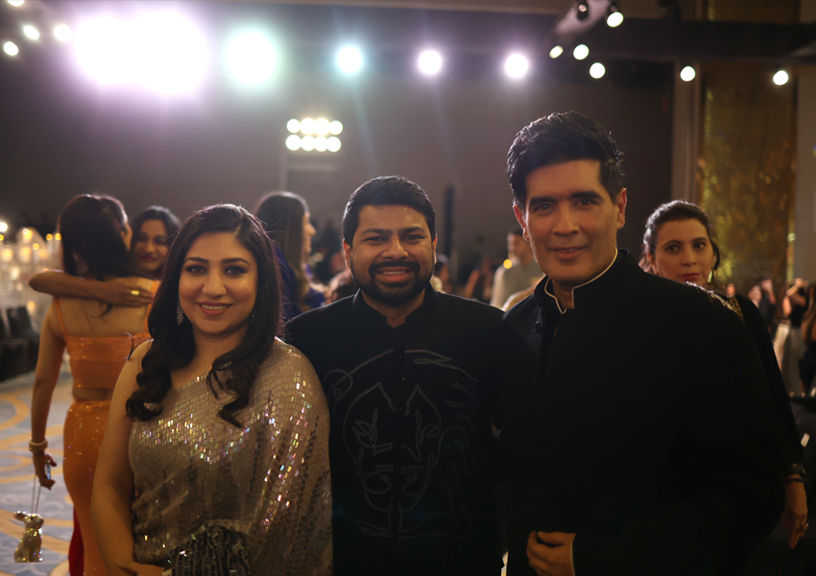 Century Laminates also co-sponsored Manish Malhotra's bridal couture show which was held in Mumbai at the Jio World Convention Centre. The event witnessed a lavish display of Manish Malhotra's unique collection, with Ranveer Singh and Alia Bhatt as showstoppers. The event witnessed the presence of eminent celebrities like Deepika Padukone, Kajol, Karan Johar, Janhvi Kapoor, Arjun Kapoor, Nora Fatehi, Khushi Kapoor, along with businessman Mukesh Dhirubhai Ambani with his mother, Kokilaben, and daughter, Isha Ambani Piramal
While the worlds of fashion and interior design have occasionally converged in rare instances across the globe, this partnership stands as a first-of-its-kind for India, captivating the design landscape and representing a game-changing dynamic, poised to revolutionize the laminates industry, while redefining the very essence of interior aesthetics.