'The Residence' by Seedle offers an unparalleled living experience through use of natural materials and intricate detailing
This residential masterpiece radiating elegance designed by Burgis Daruwalla, Creative Director, and Malcolm Daruwalla, Design Director at Seedle, is located in the heart of Mumbai City. Christened 'The Residence', the  prestigious abode is situated in the coveted Nepean Sea Road neighborhood, offering an unparalleled living experience within its expansive 10,000-square-foot space.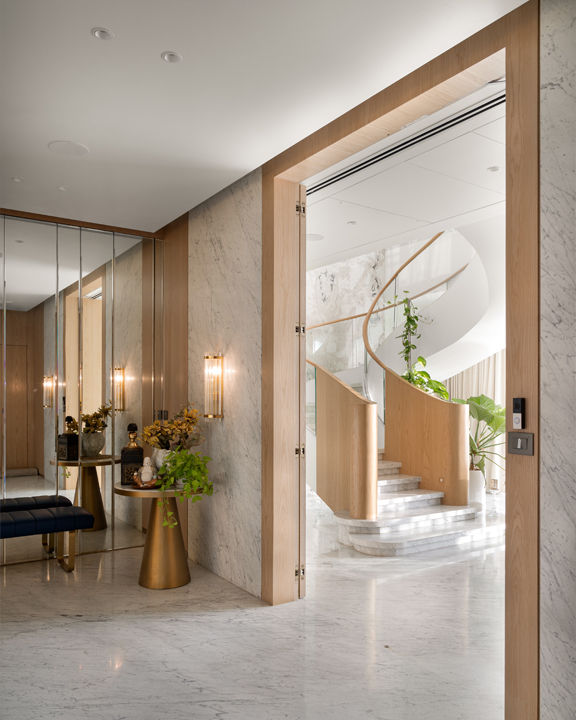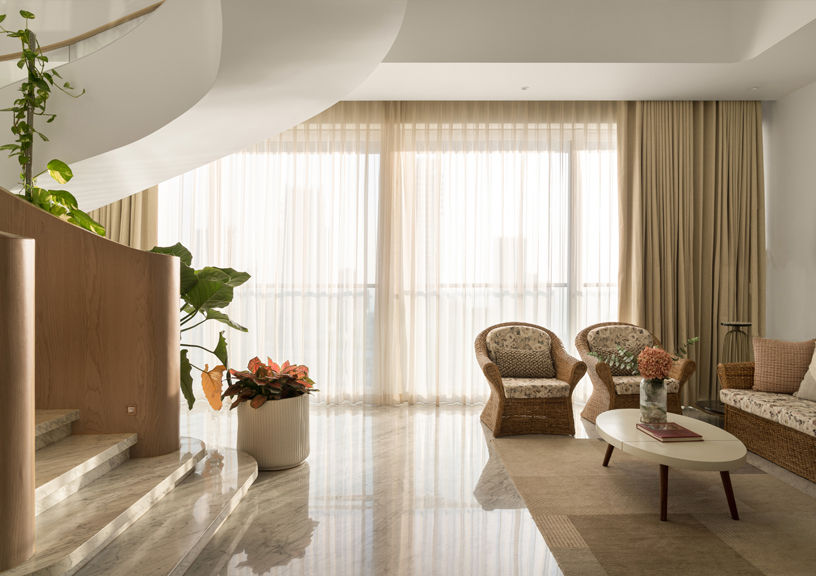 As you step inside this architectural marvel, you will be greeted by a double-height entry foyer that sets the stage for the grandeur that awaits. The highlight of the home is a mesmerising sculptural stairway, meticulously designed to serve as the artistic anchor across two floors. Every detail in this double-height space exudes warmth and creates an inviting atmosphere for all who enter.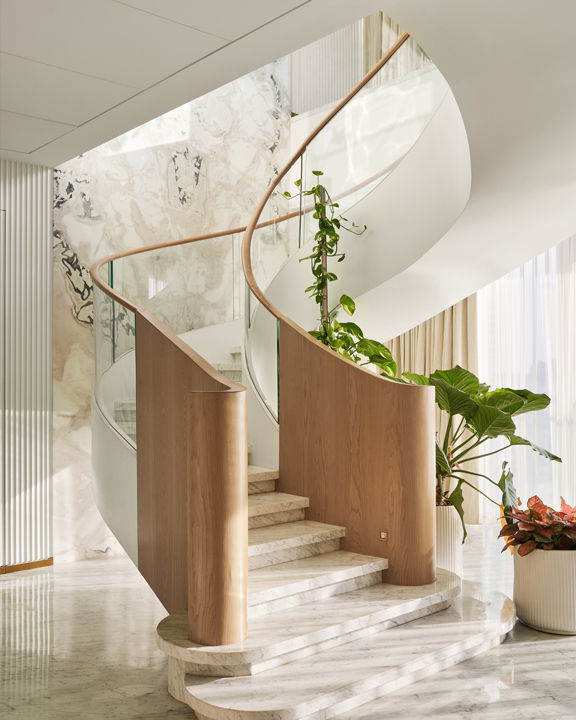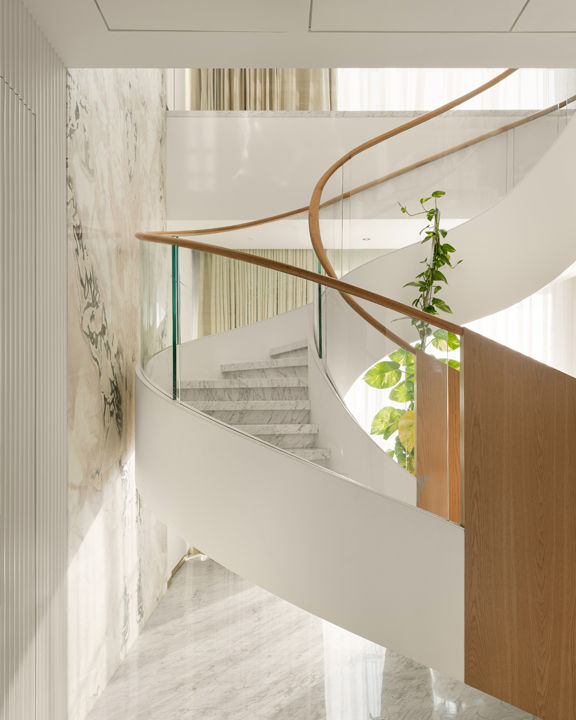 There are very few investments that influence your lifestyle on the daily like your home does and the design team at Seedle make sure to craft it in a way that it gives back manifold to you. This delightful space of a home is wrapped in the warm ocean breeze, and a swirling masterpiece, overlooking the city of dreams. In sunrise or starry nights, it brings a sheer oasis of bliss for its people.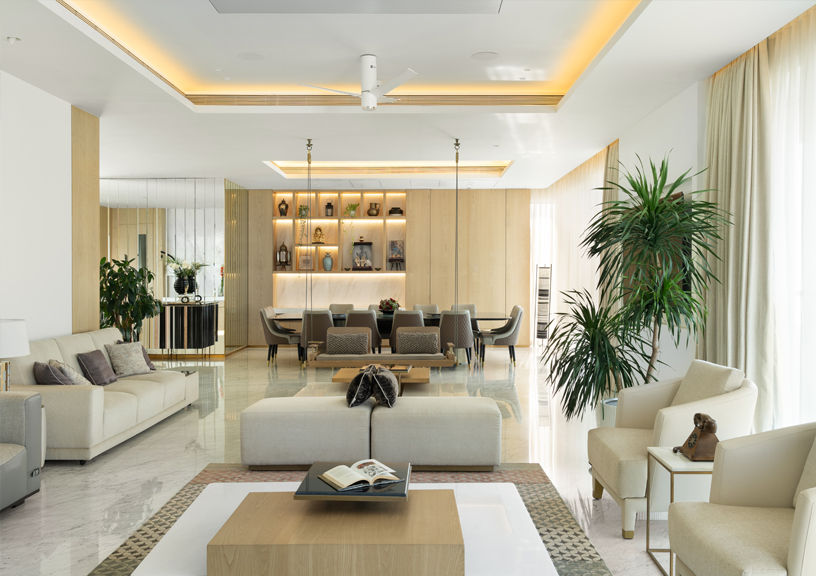 Warm ocean breeze, cool earthy materials, swirling fluid forms, amidst perfectly linear frames decorate the transition space. With white hues, amazing artwork, luxurious furnishing, the living room has an overall cosy feeling.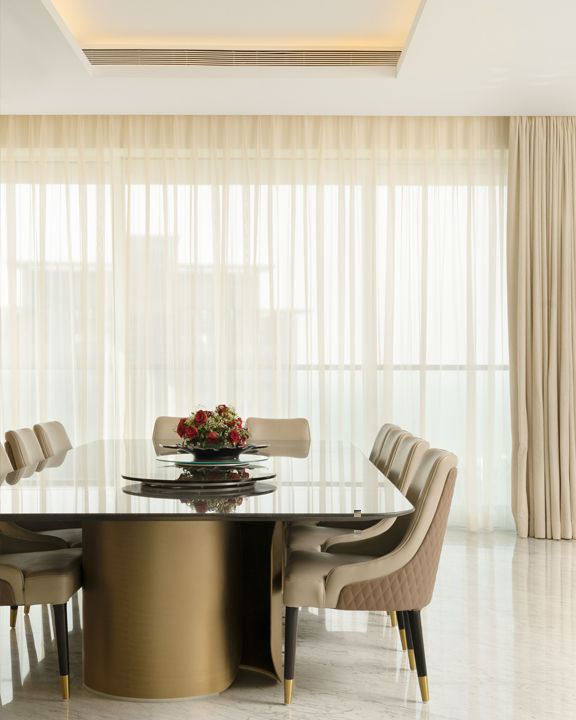 In the dining area, a million details are perfected so you can celebrate every meal in a cocoon of some of the city's best craftsmanship. It boasts of an exquisite white dining table with sleek lines and a modern design.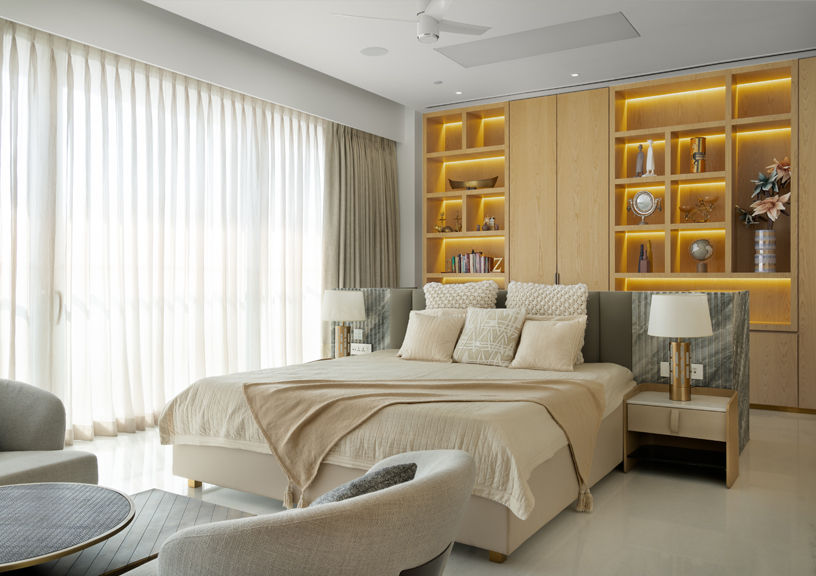 Tucked in layers of rich, earthy, soft elements to put together this dreamy bedroom overlooking the endless ocean in the city of dreams. The bedroom is a haven of tranquility, featuring a luxurious white upholstered bed with a tufted headboard. Crisp white linens and fluffy pillows invite you to indulge in a restful slumber.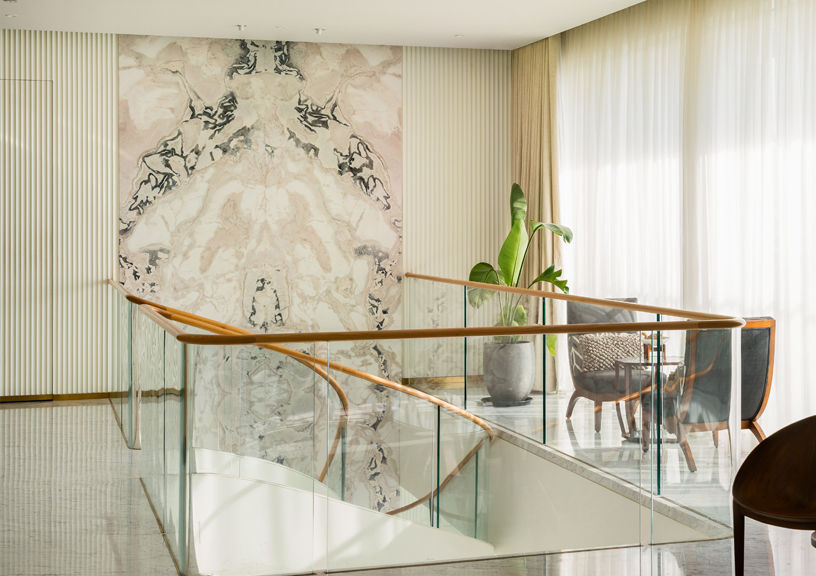 Whether you seek a moment of solitude, an invigorating cleanse, or simply a space to unwind, the space provides you with an exquisite retreat from the outside world. This contemporary gem redefines urban living, boasting 10 bedrooms, 12 bathrooms, and a range of utilities that cater to every aspect of a luxurious lifestyle.
With its intelligent layout, the residence maximizes common areas, providing ample space for large gatherings while ensuring abundant natural light and ventilation in every corner of the interior. The sophisticated use of natural materials and intricate detailing adds a touch of tranquility to living in a skyscraper amidst the vibrant city of Mumbai.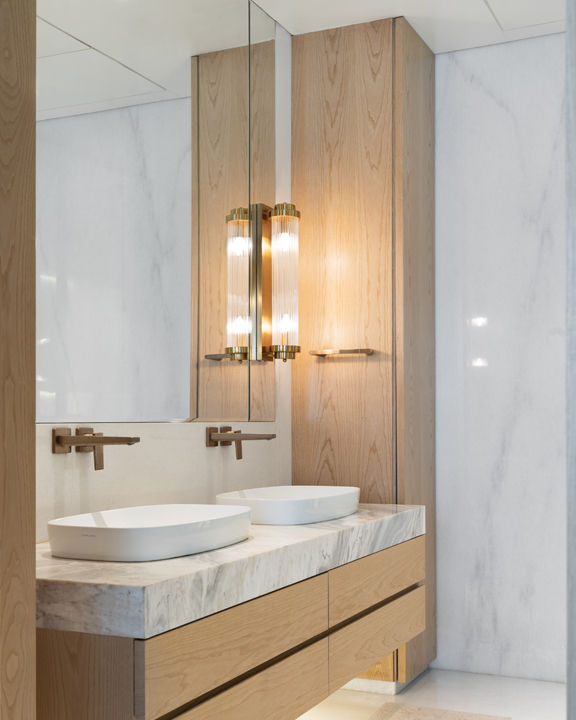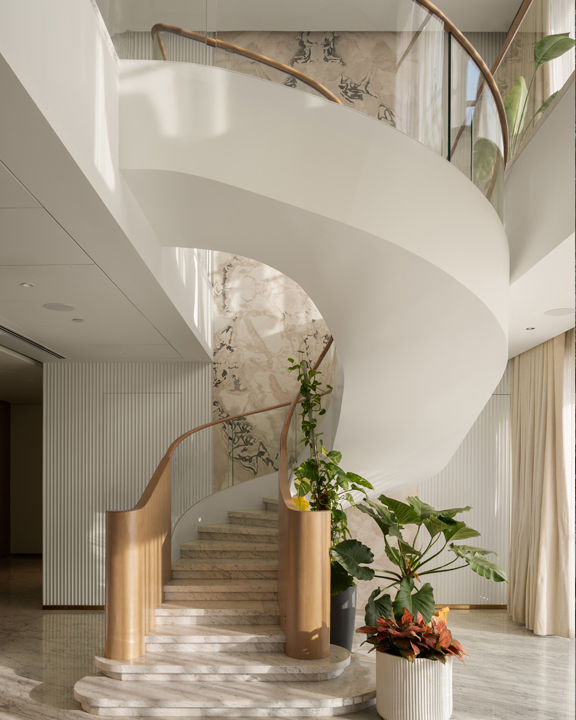 FACT FILE:
Location of the project: Nepean Sea Road
Area (Sq.ft): 15,000 sqft
Photo courtesy: Team Seedle