A lot has changed after the pandemic, especially in the way we work. Work from Home, Hybrid Model of Working, have now become a norm in the corporate sector. For over 100 years, Steelcase has been creating innovative solutions at the crossroads of furniture, design, architecture, and technology, to reshape how we live and work, and to unlock human potential. Steelcase continues to adapt to the changing lifestyles and design needs. In a conversation with Tirthankar Basu, Managing Director, India and SAARC Region, Steelcase talks about the trends and innovations in the workspace segment.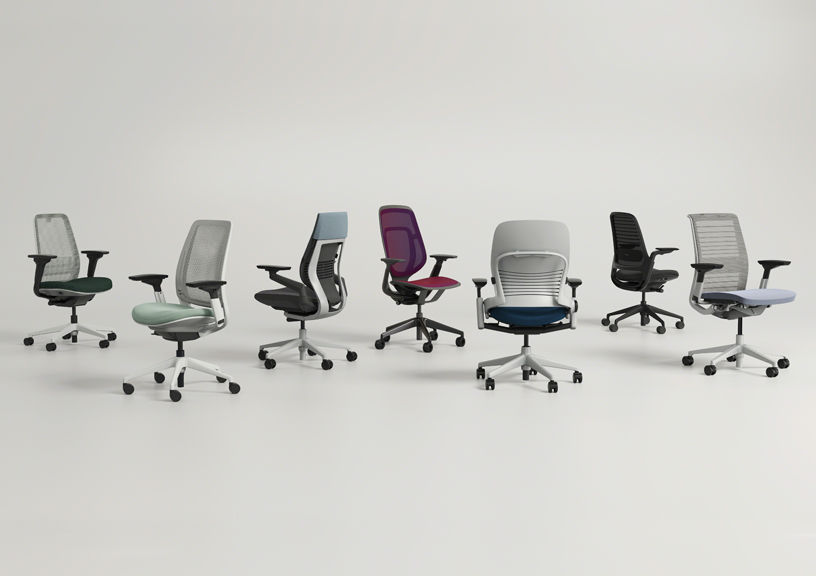 What are the factors governing the trends in the workspace furniture market?
Companies want to give employees more flexibility in how they work. Traditionally, you would work at your desk for eight hours and then go home. People are lot more adaptable nowadays. They work from couches, homes, even cabs. We're constantly on the move and online. It's about turning that into new ways of working and offering them new tools to work with.
Steelcase surveyed 58,000 people in 11 different countries to see what it will take to lure them back into offices and found some surprising—and some not so surprising—answers. "The workplace should be the best place to get work done."
Everything we're learning points us to the need for a new vision for work and the workplace. We're exploring how our workplaces can be more like a great community. Think about your favourite neighborhood. They have energy and a great vibe. But they also give us a sense of belonging and include places where we can come together and places where we can find solitude. The best communities are inclusive, diverse and resilient.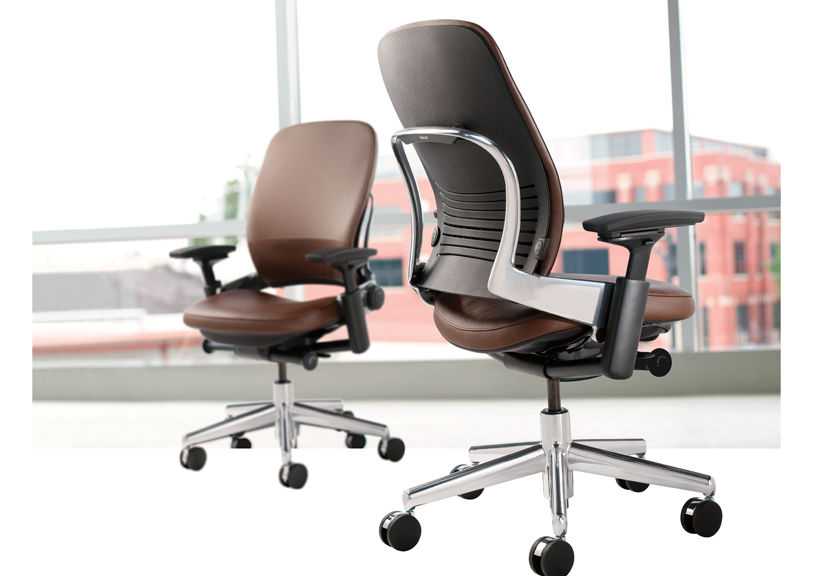 How is Steelcase responding to the trends?
A mobility strategy is a key factor in providing a more robust work experience that encourages increased agility, collaboration, and innovation within a Hybrid Workplace. For successful Hybrid Workplace outcomes, it is imperative to develop a workplace strategy, inclusive of work-from-home policies, before moving into the design phase. This type of workplace strategy development effort requires various types of information as critical inputs: behavioral documentation, technology integration and data availability to be used in development of appropriate sharing ratios. If the implemented ratios are not based on relevant usage or work mode validation, there is no assurance the solution will be workable for the organization. The numbers and scenarios are only valid for the client they were developed for. There are a wide range of successful workplace sharing metrics, as there is no one-solution-fits-all.
Traditionally, workplaces have been planned so that each person is assigned a personal workspace, reflecting a 1:1 person to personal seat ratio. In Hybrid Workplace percentage individual workspaces are unassigned and considered shared, allowing users to find an appropriate space that is available at the time to support their necessary mode of work.
To design a Mobility Strategy for a Hybrid Workplace, there first must be a definition of worker's mobility profiles. These are based on how individuals work and their level of mobility and workplace presence today and in the future.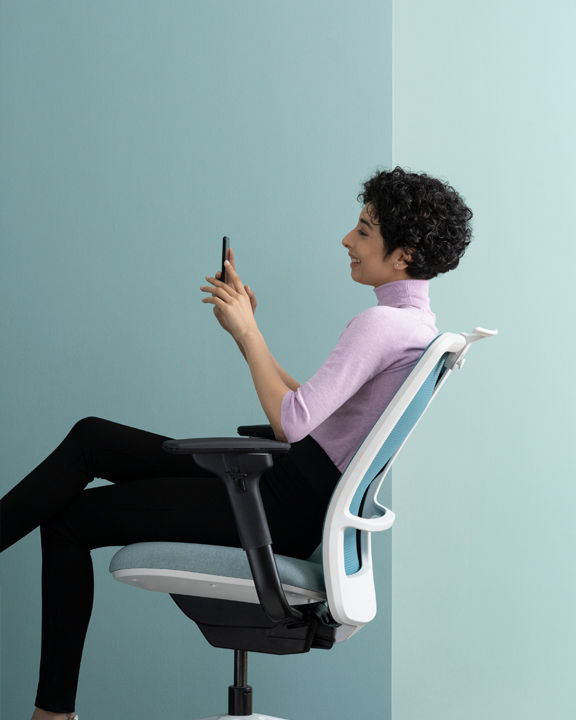 Steelcase Hybrid Products:
Teams need flexibility to change their day-to-day activities. Particularly, teams using agile and design thinking practices need to be able to change how they work overtime. By studying the diverse behaviors of these teams, the designers hit on the idea of creating an interconnected system that supports the activities of the larger team as well as individual work. They created the Steelcase Flex Collection — moveable desks, tables, whiteboards, carts, space dividers and accessories like Flex Power that can be rearranged on-demand by anyone to create environments for teams and individuals to do their best work.
What are the new offerings from Steelcase?
Collaboration is one of the top reasons people want to come into the office. With hybrid work here to stay, designers are rethinking traditional conference room designs to improve these spaces for hybrid collaboration.
Ocular™ is a table designed specifically for hybrid collaboration. Its unique curved shape creates a more inclusive and collaborative experience, allowing everyone in the room to see one another and encouraging eye-to-eye contact between in-person and remote colleagues.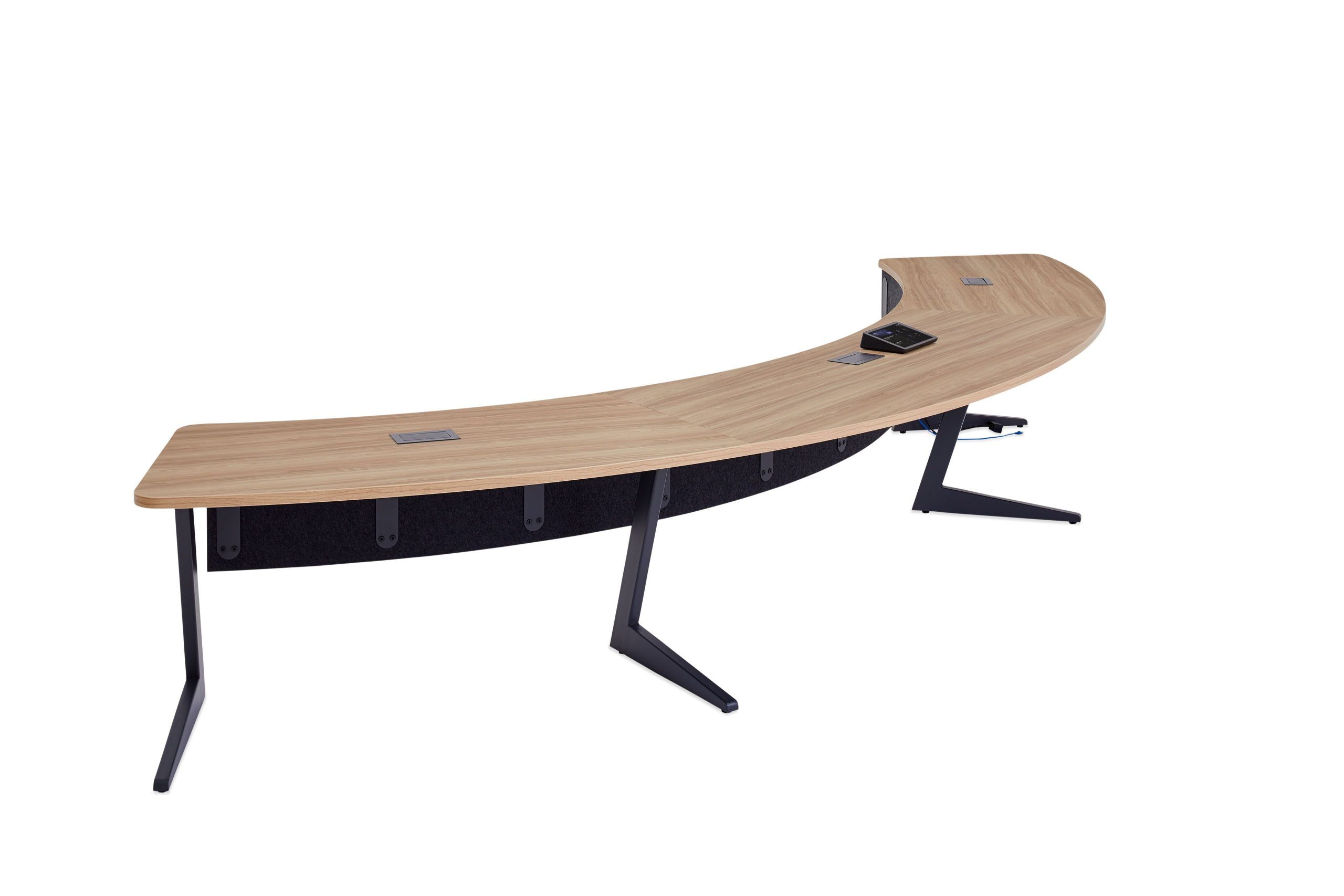 The table design intentionally shifts the orientation of the room from portrait (facing the short wall) to landscape (facing the long wall), now people on both sides of the camera can see and be seen. Everyone in the room is equidistant to the camera. Remote participants can better see facial expressions and body language.
Ocular was co-designed and developed by Steelcase and Microsoft for a Signature Microsoft Teams Room.
Steelcase Karman
Beyond Comfort. Beyond Mesh.
"Comfort is built into every aspect of Karman – it's reactive to each body type and posture and adapts to all the different ways in which we might sit. You're not aware of the chair, but it moves with you continually. Steelcase Karman goes beyond leading mesh office chairs with 21st century design that naturally responds to a body's movement, delivering industry-leading comfort, ergonomics and sustainability.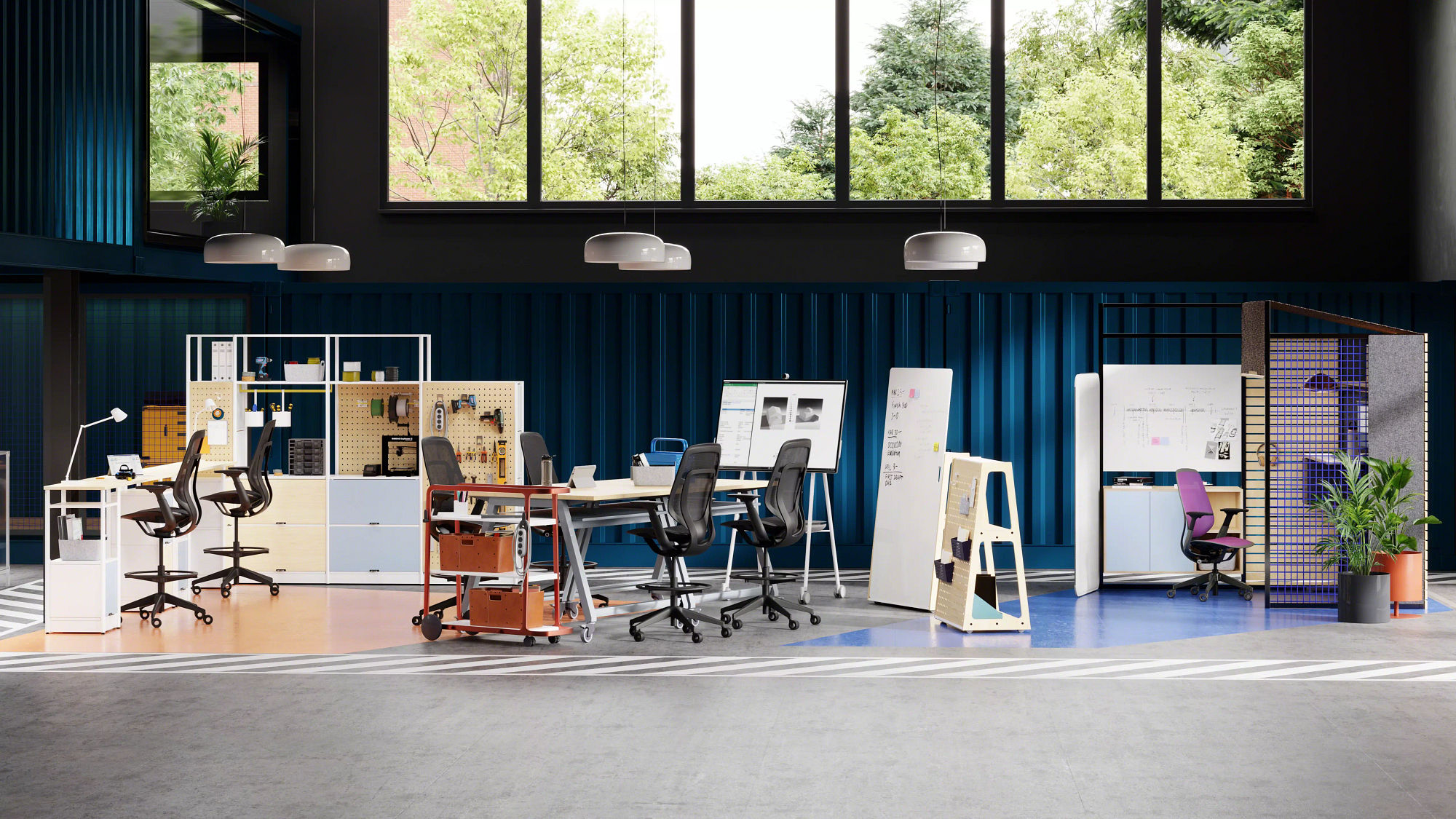 Steelcase Flex Collection
From east to west, customers are responding – and we are winning projects – thanks to the Steelcase Flex Collection.
Ecosystem of Spaces- The Flex Collection is the only collection in the market that stretches the entire floor plan. The collection supports teams and individuals by providing places for collaboration and ways to enhance privacy. The collection is able to adapt on demand to support "me" and "we" work.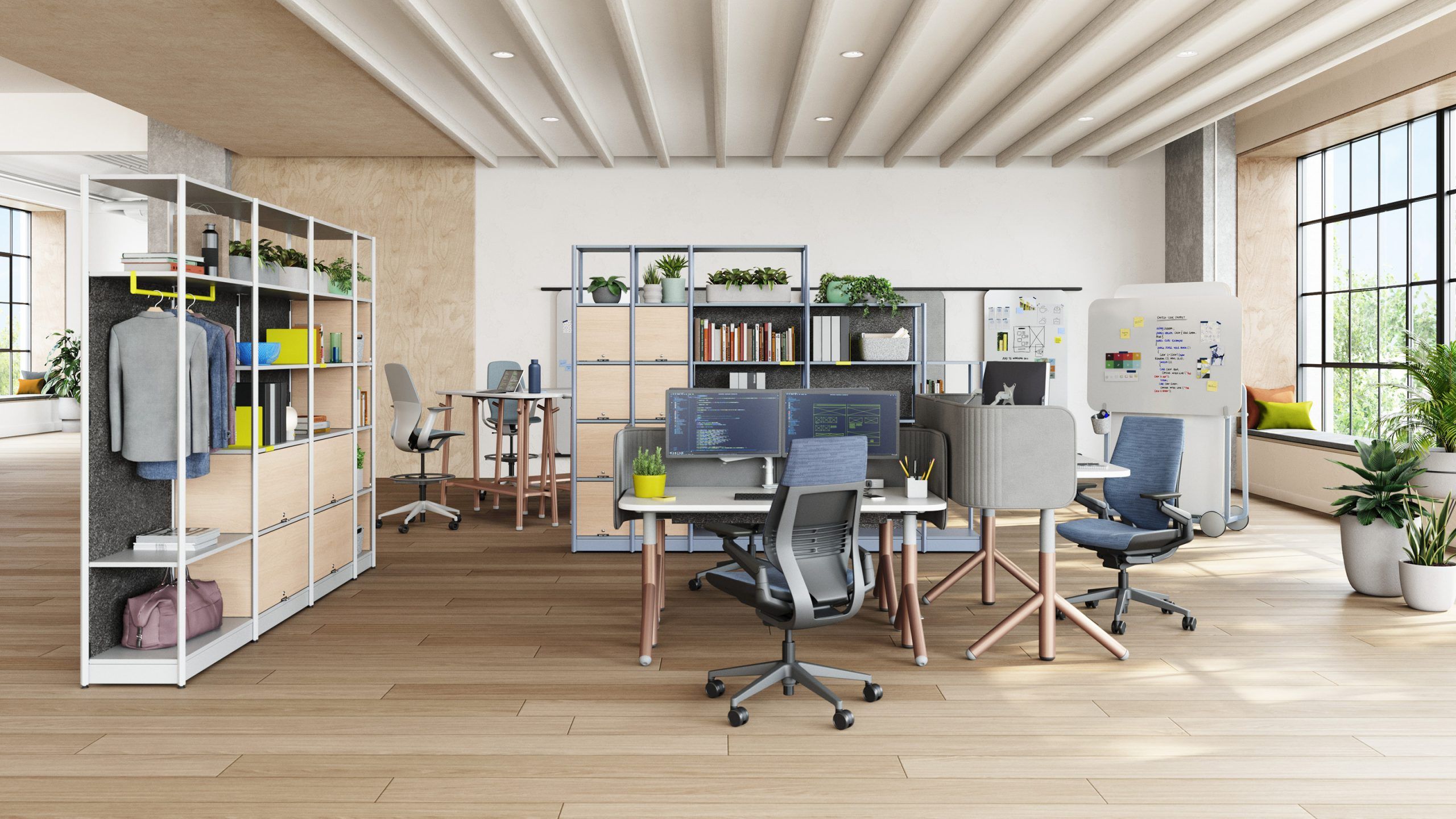 Flex is a no regrets investment as a solution for hybrid work because it can adapt to the needs of individuals and organizations. At a time when new patterns and rhythms of work continue to emerge, the Flex Collection can offer peace of mind to customers because of its fluid and flexible kit of parts.
How does Steelcase ensure wellbeing at work?
Workers need physical spaces that help them manage the cognitive overload of their daily lives and be fully present in the moment," notes de Benois. Attaining wellbeing at work is about creating and sustaining a healthy physical and mental state over time in a supportive physical and social environment. No single space can do this alone.
Optimism
Provide spaces that can be easily modified by individuals and teams to encourage experimentation, spark imagination and creativity, and expand possibilities.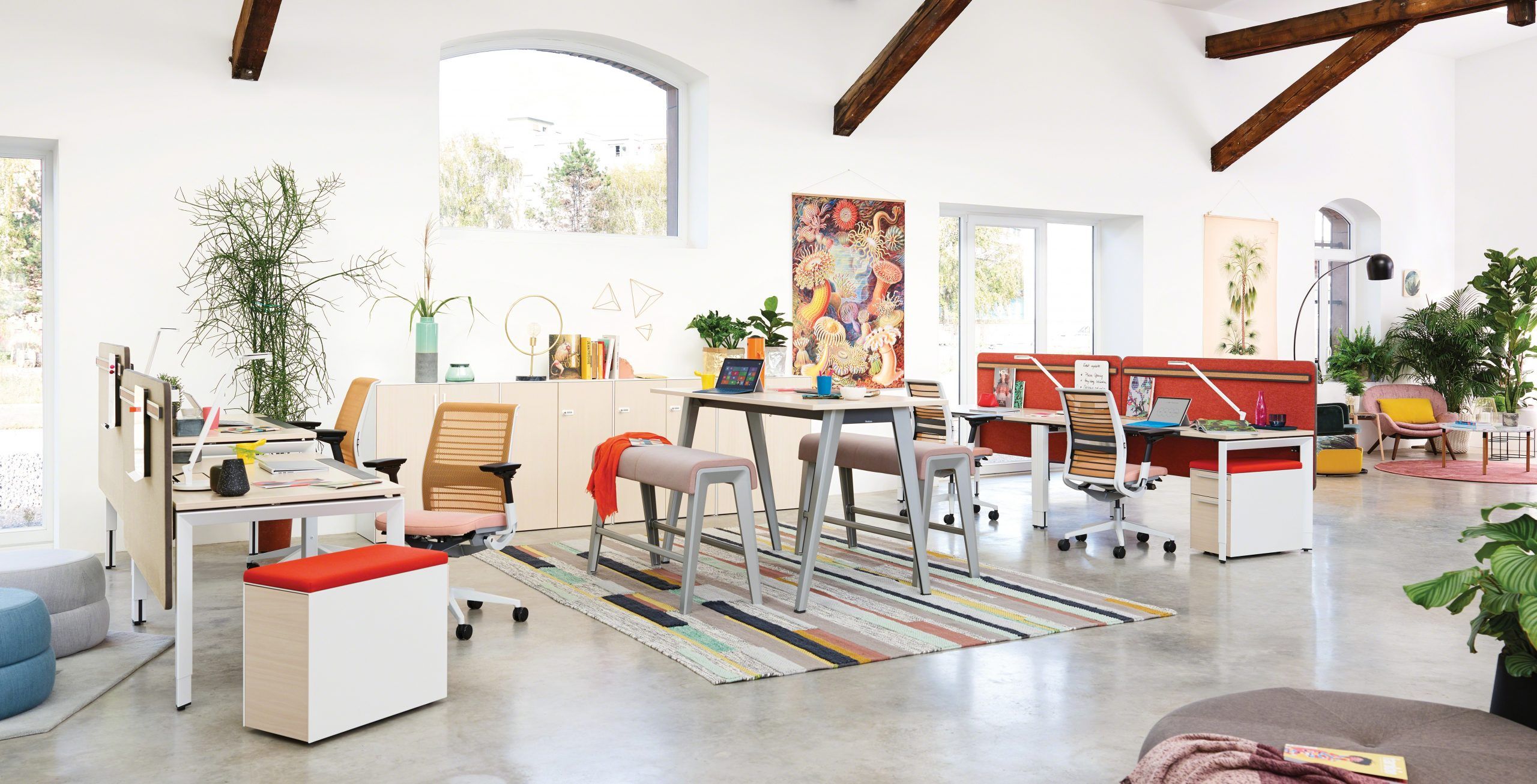 Mindfulness
Create environments that support focus and minimize distractions for all tasks by providing a diverse range of settings that facilitate individual concentration, 1:1 connections, collaboration and team focus.
Authenticity
Allow individuals and teams to express their personalities through space by empowering them to select environments that best suit their preferred work styles. Encourage employees to display personal items in workstations and on their computers, tablets and smartphones.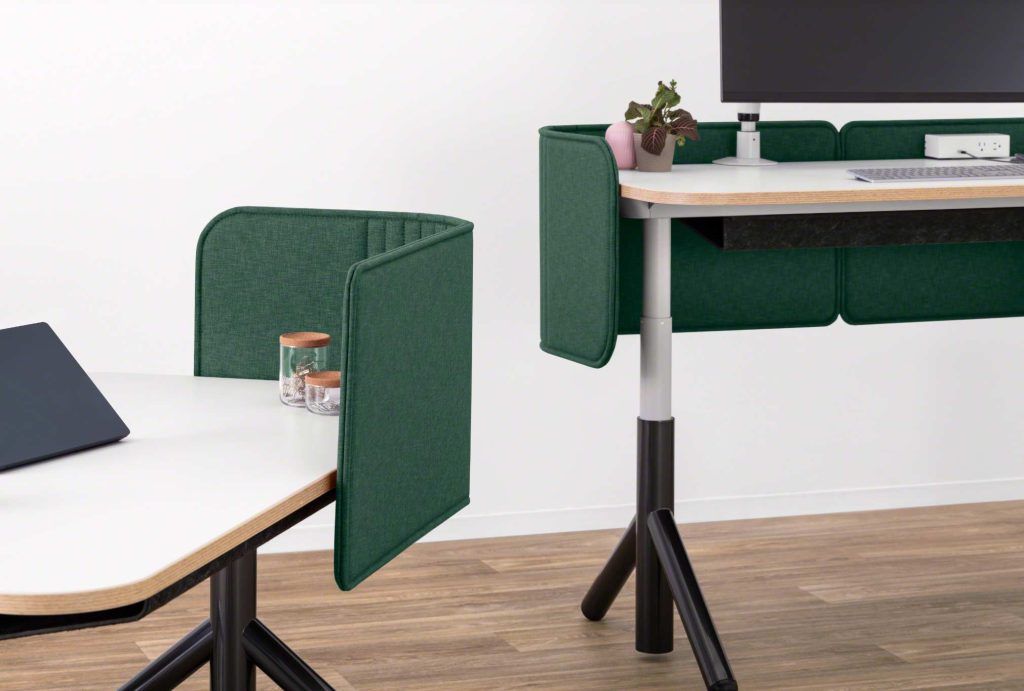 Belonging
Provide spaces that encourage personal and professional connections. Ensure that spaces designed for users to connect with one another are intuitive and easily accessible for both co-located and distributed teams. Embed elements such as a media wall in the space to reinforce the importance of connections and the organization's commitment to employees.
Meaning
Accommodate both co-located and geographically disparate teams by creating a palette of places and presences — i.e., settings for both physical and virtual collaboration. Provide social spaces to reinforce the importance of fun and social interactions and the company's commitment to encourage these behaviors.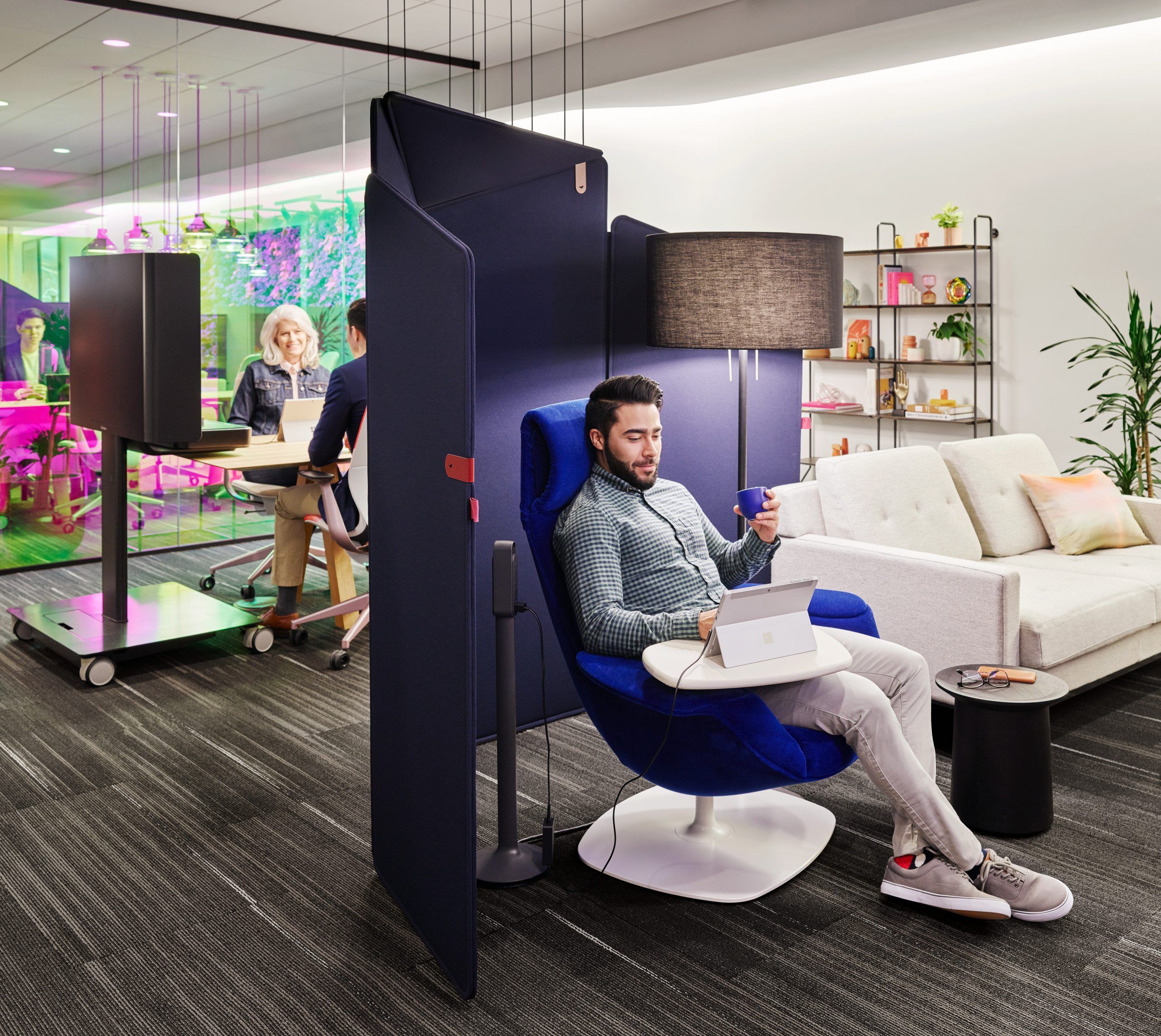 Vitality
Design spaces that encourage movement. Create a variety of indoor and outdoor spaces that offer posture choices (sitting, standing, perching, lounging) and encourage walking to create physical and emotional energy, stimulate the mind, improve alertness and improve focus.
Is Steelcase working on any Designer Collaborations?
Our collaborations with designers enhance the Steelcase family of brands hence allowing us to offer endless choice for creating compelling spaces that perform.
Steelcase has acquired HALCON, a leading manufacturer of premium private office and conference table solutions. With exceptional innovation, uncompromising design, and master craftsmanship, HALCON creates furniture tailored to the modern workplace. Bringing your vision to life is our passion and our specialty.
Mooi– For more than fifteen years Moooi has inspired and seduced the world with sparkling and innovative designs. Steelcase and Moooi partnered together to bring modern rugs, lighting, furniture, and accessories with a timeless aesthetic.
West Elm- A collaboration between innovative workplace brand Steelcase and global modern furnishings retailer West Elm. Together, these design leaders are combining their expertise to humanize the workplace by creating environments that are both beautiful and durable.
Bolia.com is an award-winning Danish design company with a passion for Nordic design traditions, sustainable materials and top-notch craftsmanship. Today, Bolia focuses on the residential market and distributes primarily through its online store and 50 retail stores located in Denmark, Germany, Norway, Sweden, Holland, Belgium, Austria and Switzerland. Steelcase offers a curated collection of Bolia designs, including sofas, armchairs and tables.
Extremis is a renowned Belgian furniture design group with a collection of products that focus on togetherness and celebrating life outdoors. Extremis offers a 2-year warranty for products purchased through Steelcase.