The aesthetics of Gleuhr Clinic by StudioHB display architectural elegance even inside healing spaces
In the realm where health intersects seamlessly with beauty, Gleuhr Clinic, a brainchild of StudioHB, stands as a testament to this perfect fusion. The clinic embodies a unique vision, harmonizing clinical expertise in nutrition and cosmetology with a curated retail space featuring natural skincare products. The challenge lay in integrating these contrasting elements cohesively within the architectural framework.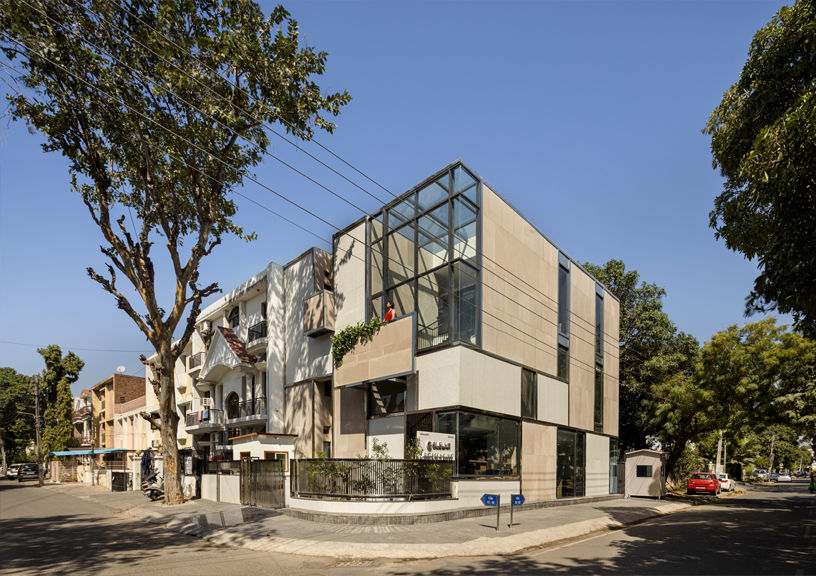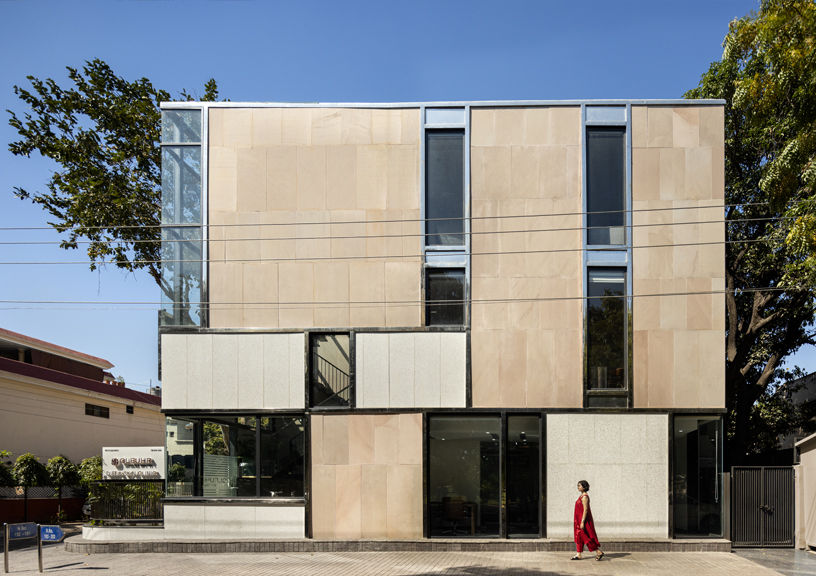 The design ethos revolves around balance and harmony, bridging the clinical sterility with the warmth of natural products. The facade exemplifies this duality, marrying indigenous Bijolia sandstone with white terrazzo, glass, and stainless steel. This juxtaposition creates a captivating interplay of materials, enhancing the structure's visual appeal.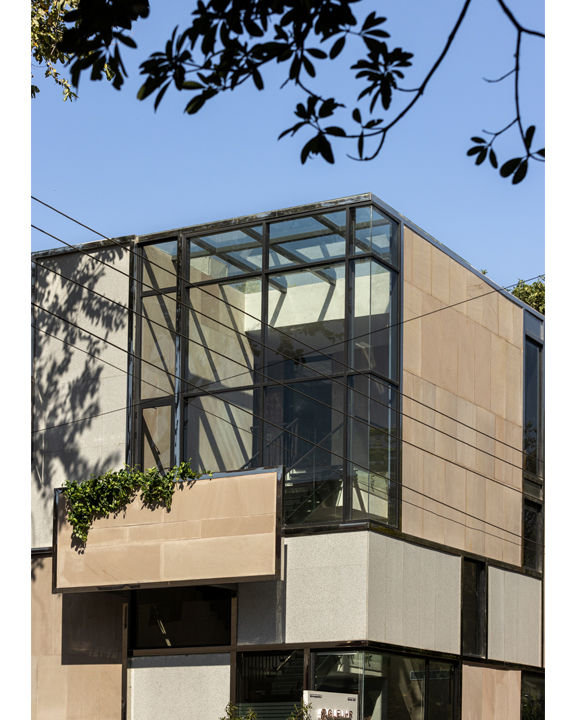 Nestled in a residential neighborhood, Gleuhr Clinic was meticulously crafted to stand out while paying homage to the Corbusian aesthetic of Chandigarh's "frame controlled" houses. Its clean, bold forms mirror the clinic's sophistication, while the sandstone establishes a rooted connection to the locale.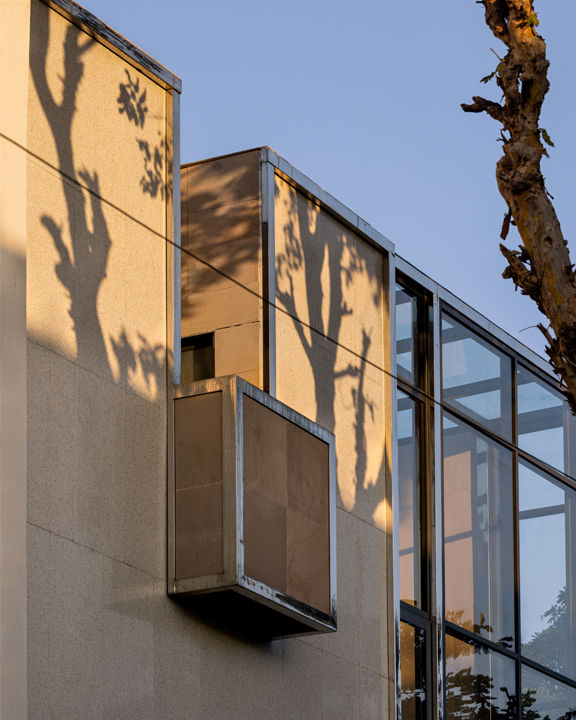 The interplay of white terrazzo and glass forms a harmonious contrast against the natural stone backdrop, accentuated by stainless steel accents that infuse an aura of sleek dynamism, capturing and reflecting the changing light and surroundings throughout the day.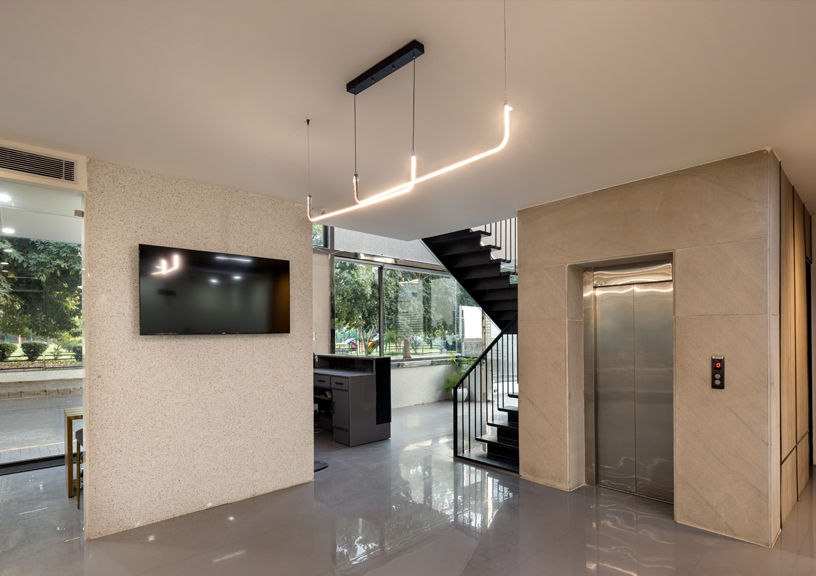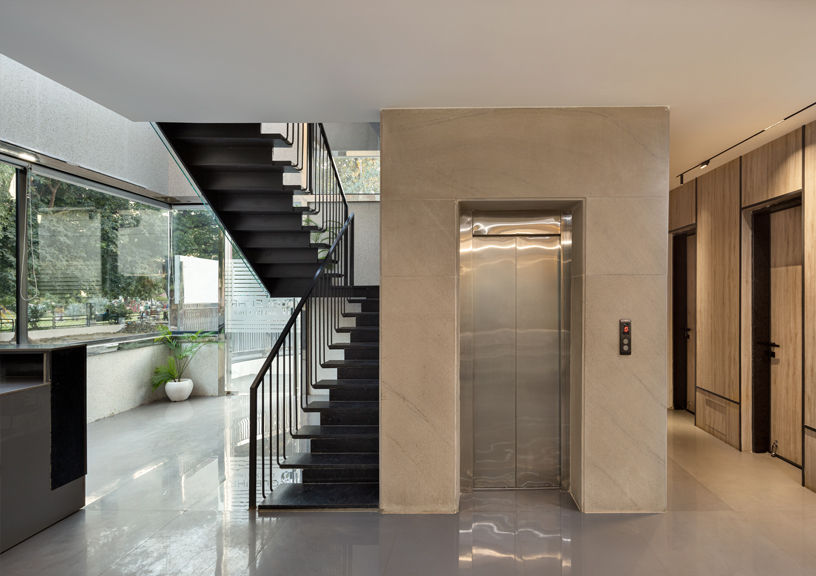 The design's brilliance lies in optimizing the building's form to allow ample natural light penetration. A triple-height cutout in the south-facing entrance atrium bathes the interior in daylight, creating an atmosphere of tranquility and warmth. This atrium seamlessly flows into a welcoming waiting area, around which consultation rooms and operating theaters are strategically placed.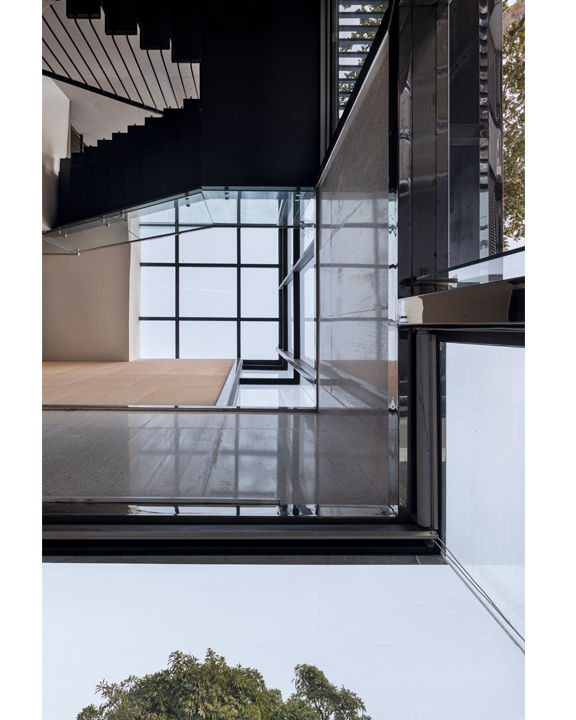 The design language gracefully extends indoors, offering a homogeneous experience. Thoughtfully positioned fenestrations frame picturesque views of the surrounding landscape, fostering a sense of expansiveness and reinforcing the seamless connection between the interior and the exterior.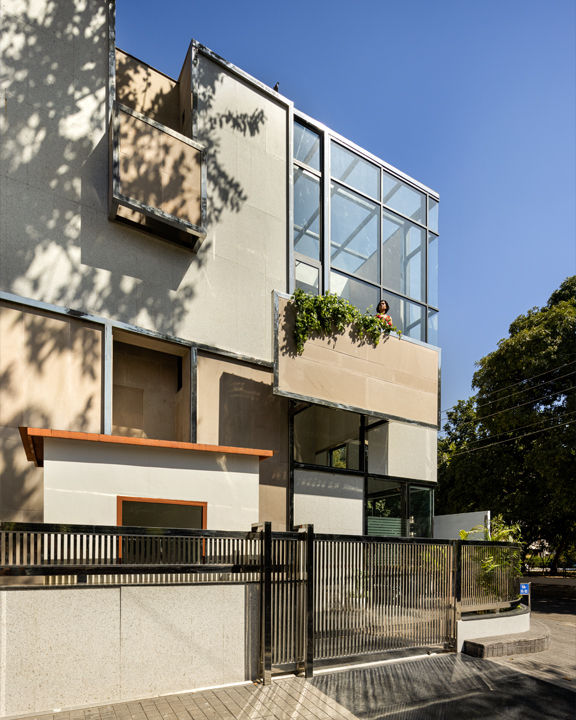 Gleuhr Clinic stands not just as a physical space but as a testament to the artful fusion of clinical precision and natural harmony, inviting patrons into a realm where health and beauty coalesce effortlessly.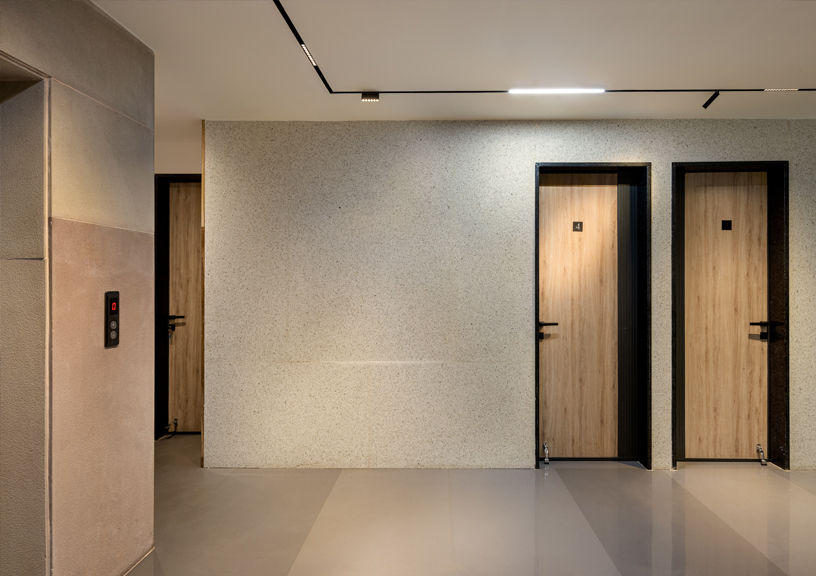 FACT FILE
Project Name: Gleuhr Clinic
Office Name: StudioHB
Completion Year: 2023
Gross Built Area (m2/ ft2): 5894 ft2
Project Location: Sector-21, Chandigarh
Program / Use / Building Function: Clinic
Lead Architects: Harmeet Bhalla
Photo Credits: Purnesh Dev Nikhanj