The new BEEAH Headquarters designed and built by Zaha Hadid Architects is a vital part of the organisation's journey, in transforming to become an international group with businesses that are crucial to realising a sustainable future. BEEAH was a company founded in the year 2007 to proactively address environmental issues in Sharjah (UAE). In the year 2014, the group together with ZHA, envisioned a next-generation office capable of achieving net-zero emissions. Later, in 2022 the project was completed for operating within the LEED Platinum Standards, while the overall design will create a new benchmark for workplaces.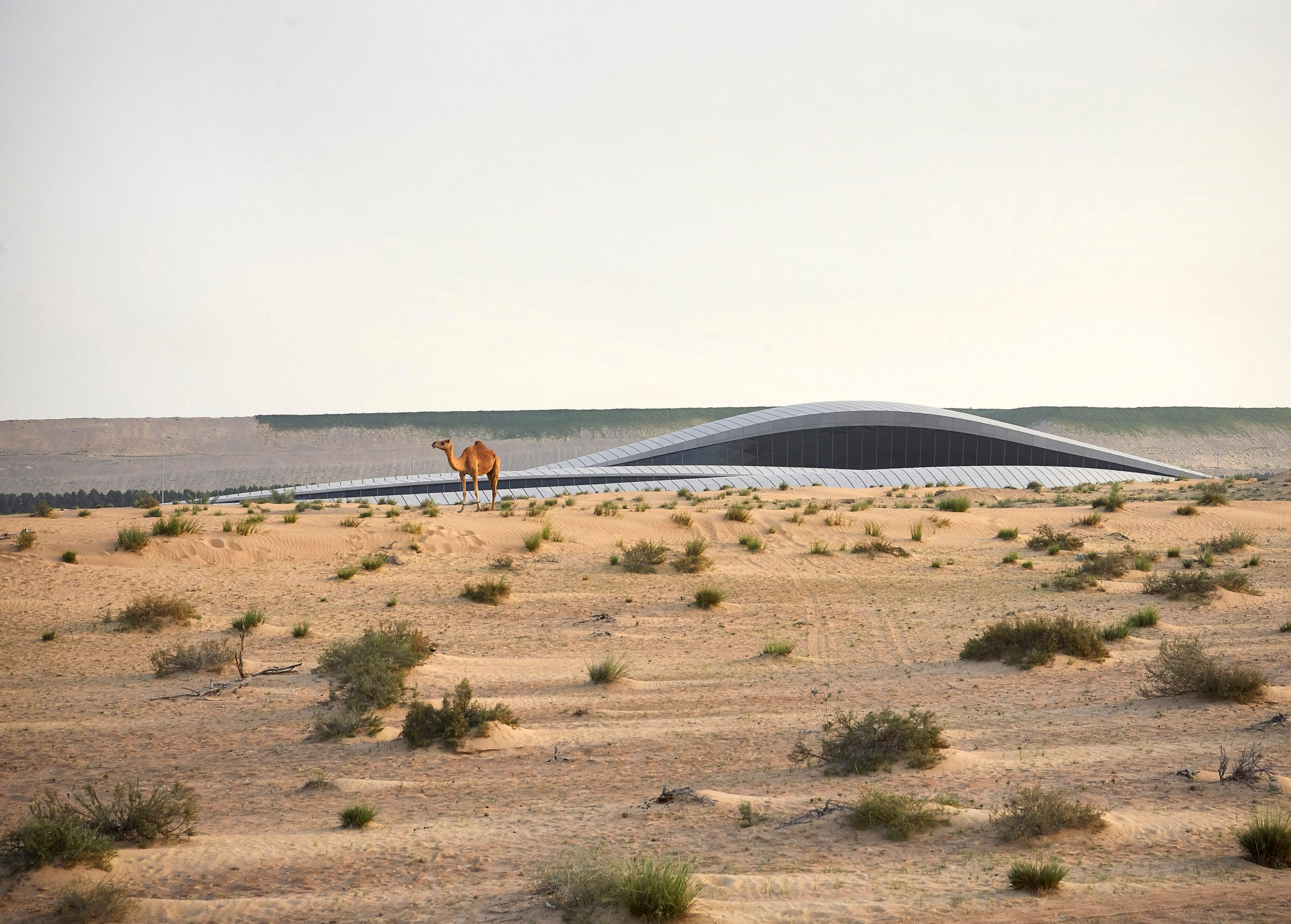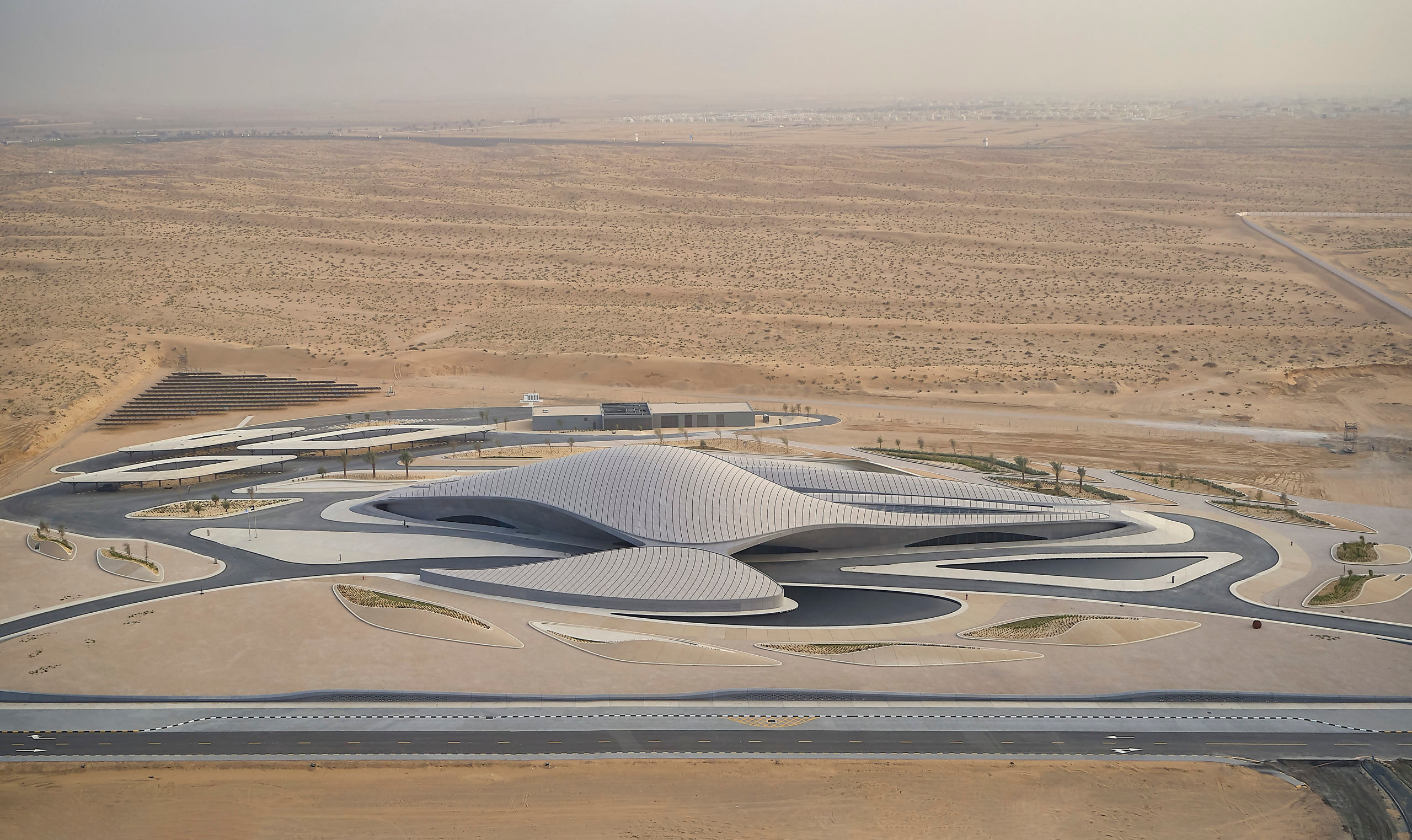 The Headquarters will house the BEEAH group's management and administrative officials and activities while working across six key industries including waste management and recycling, clean energy, environmental consulting, education and green mobility. The employee experience includes contactless pathways, a virtual concierge, smart meeting rooms and a companion app that automates day-to-day tasks.
The central concept of the design being sustainability and digitalisation, BEEAH demonstrates how technology can scale sustainable impact and ultimately serve as a blueprint for tomorrow's smart, sustainable cities. Also, in order to respond to the contextual setting of the Al Sajaa desert, the design resembles a series of interconnecting 'dunes' orientated and shaped to optimize local climatic conditions. The design echoes the surrounding landscape shaped by prevailing winds into concave sand dunes and ridges that become convex when they intersect.
The two main 'dunes' accommodate the public and management departments interconnected via the central courtyard that houses the administrative zone. The open-plan office also comprises smart meeting rooms, an immersive visitors centre and an auditorium. The exposed glazing on the roof of these dune-like structures produces ample daylight and views while minimising the harsh sunlight rays. This further ensures natural ventilation through the creation of an oasis within the building. At the visitors' entry, a 15-metre high dome also allows passive daylight.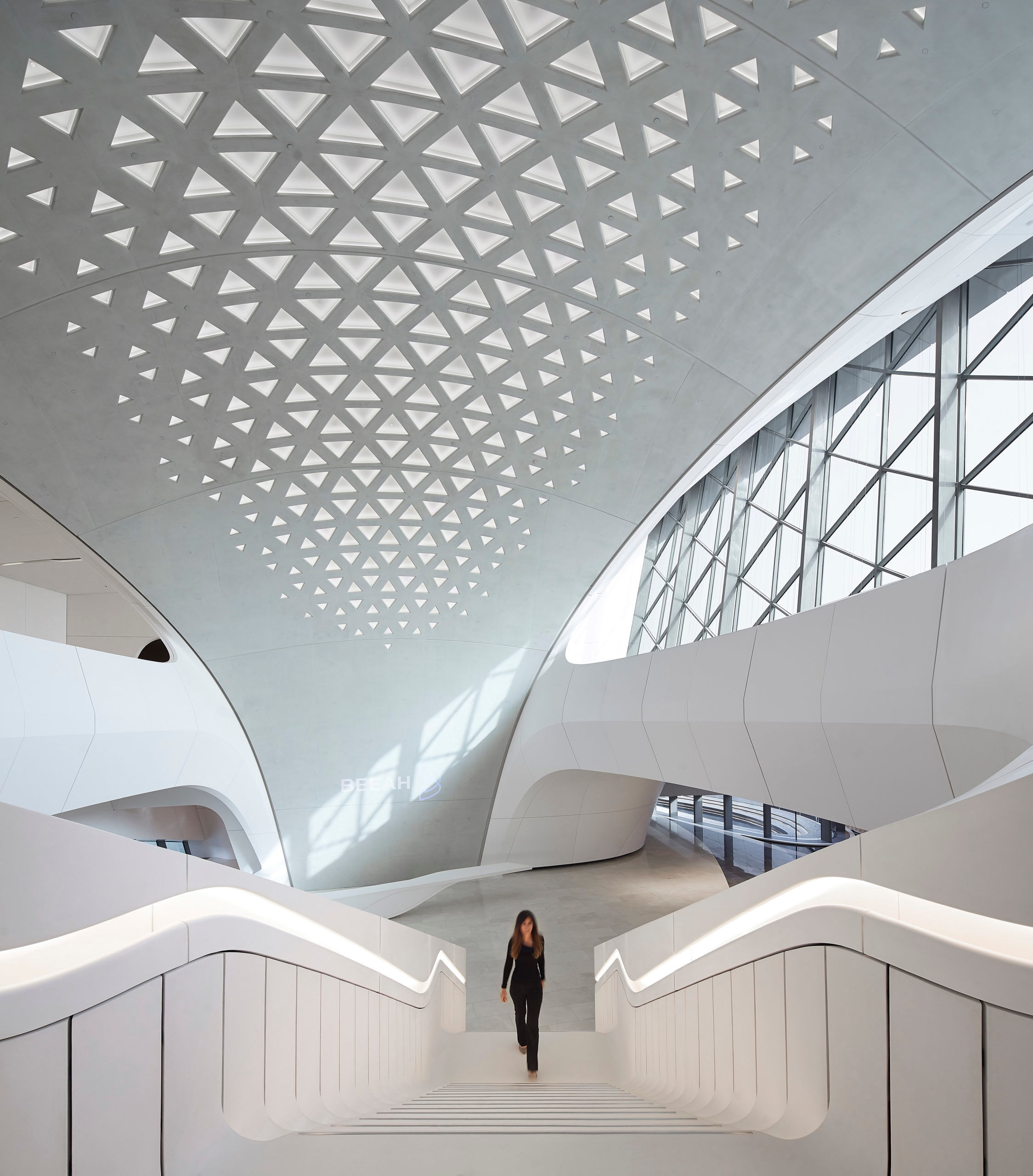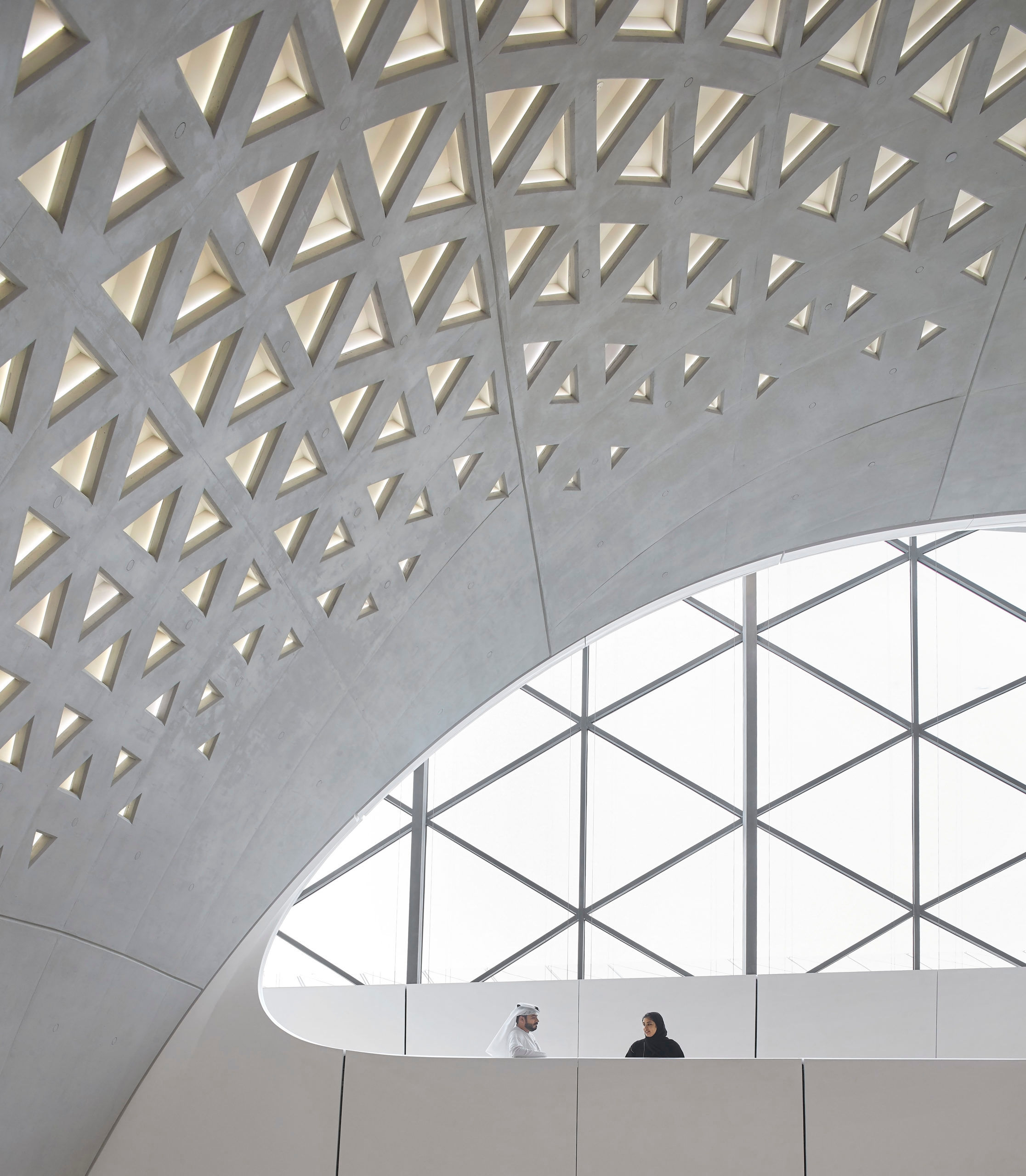 The BEEAH HQ, contains a high percentage of locally produced materials required for the 9000 sqm building. Glass reinforced fibre panels reduce solar gain while slab and glass cooling regulate interior temperatures for optimum comfort. On-site water treatment filtrates wastewater to minimise consumption and its solar farm charges Tesla battery packs to meet the building's energy demand throughout each day and night.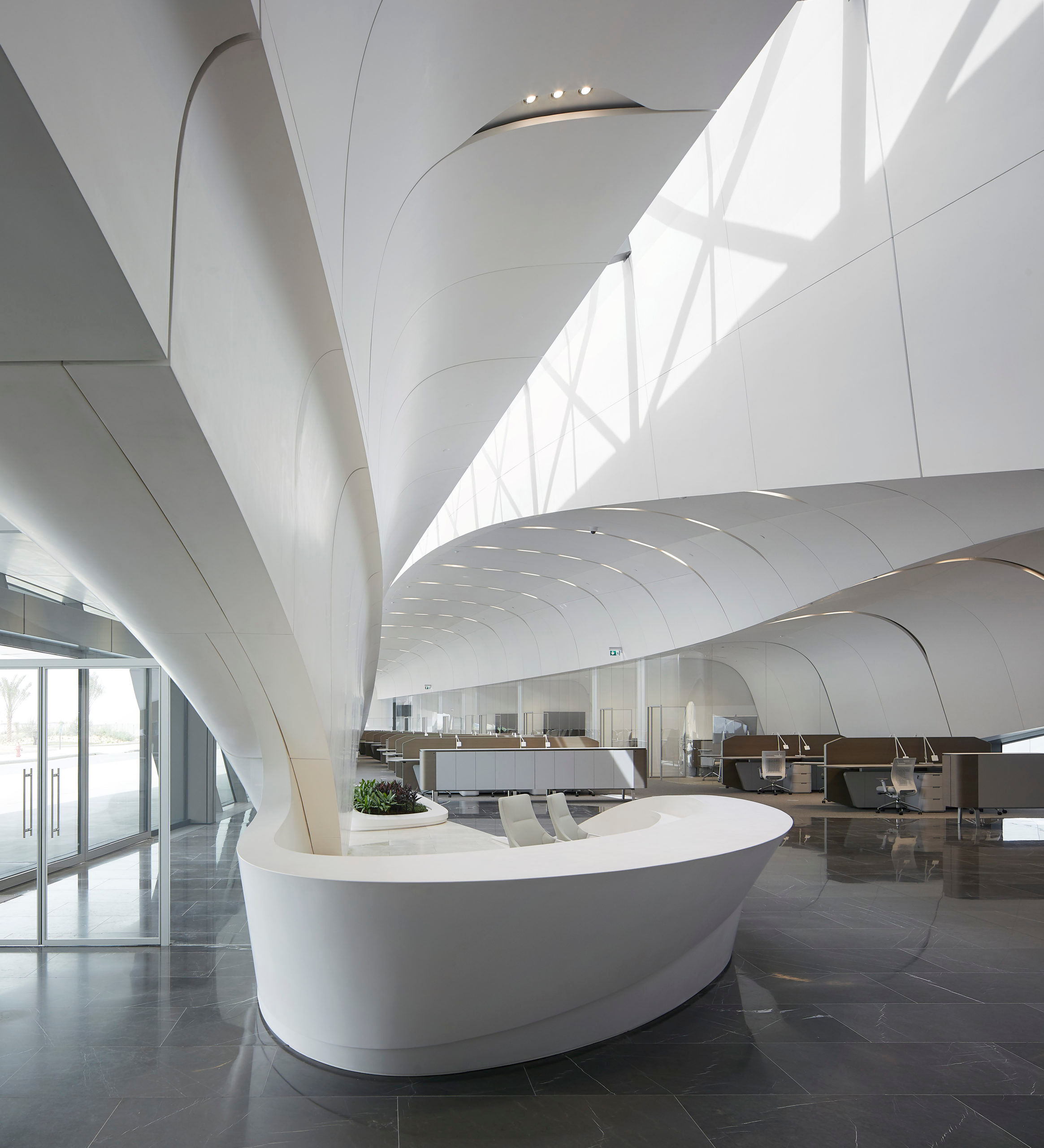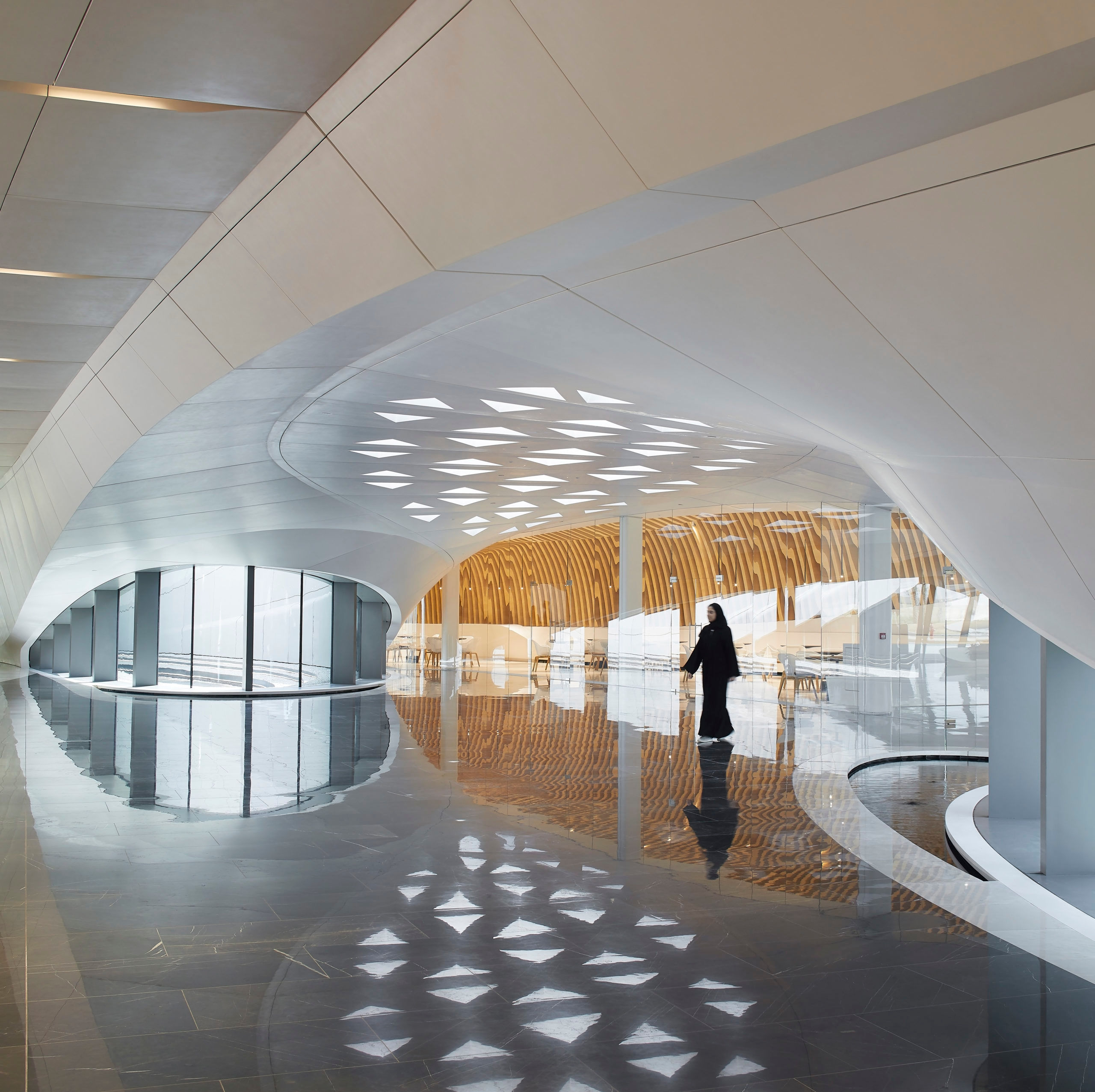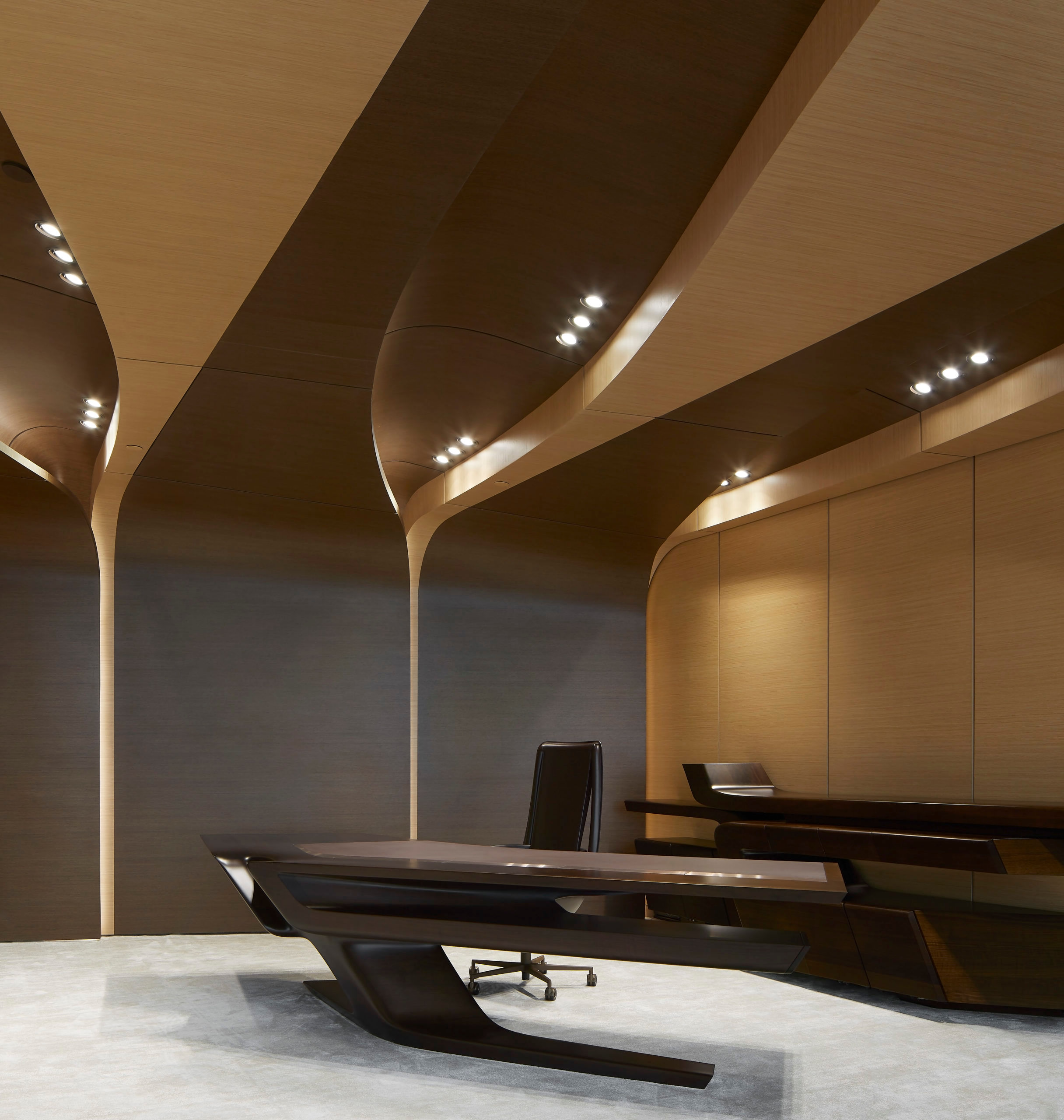 The building's smart management system automatically adjusts lighting and temperature depending on occupancy and time of day. The rooms are also equipped for remote and hybrid work scenarios with powerful collaboration tools.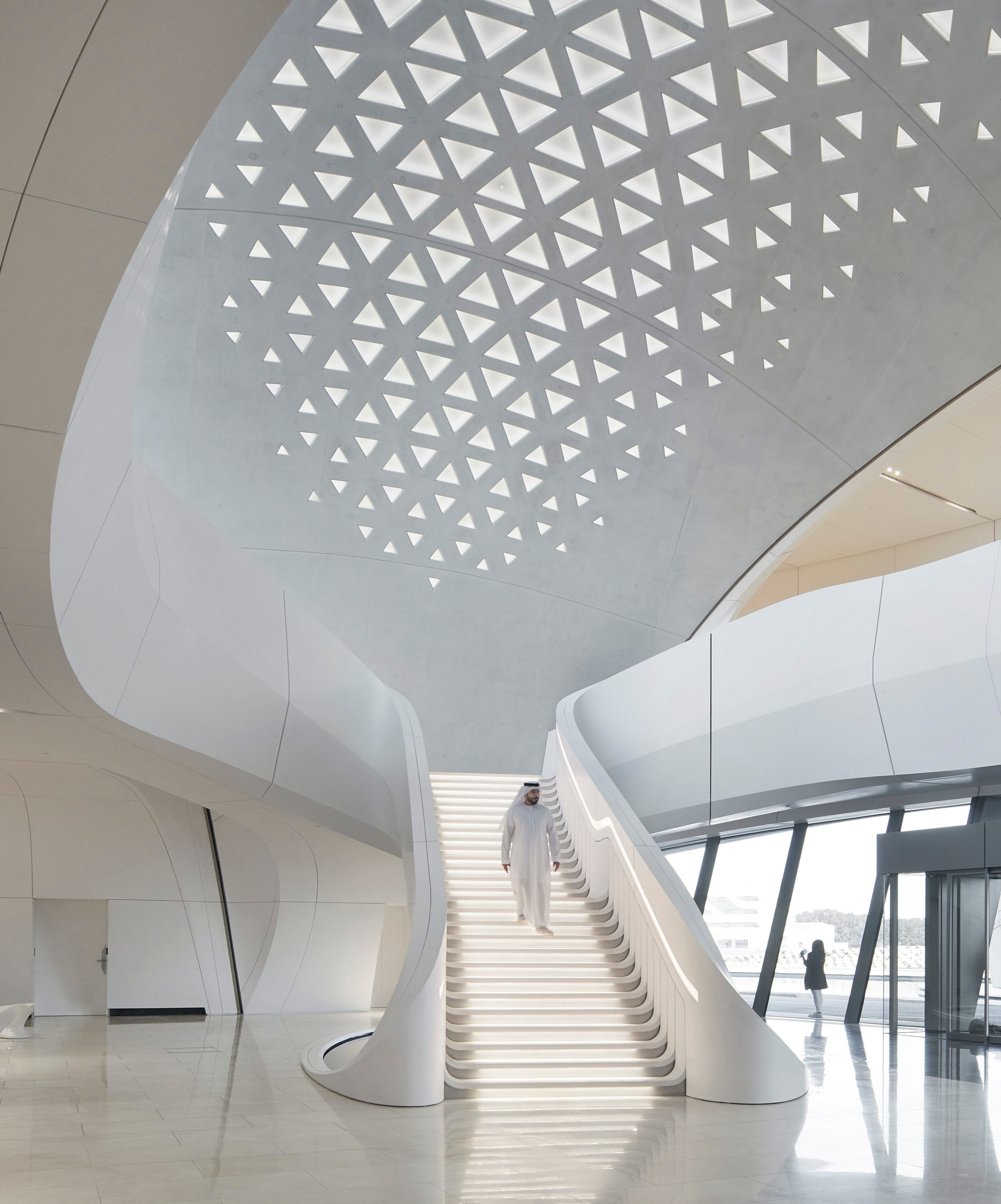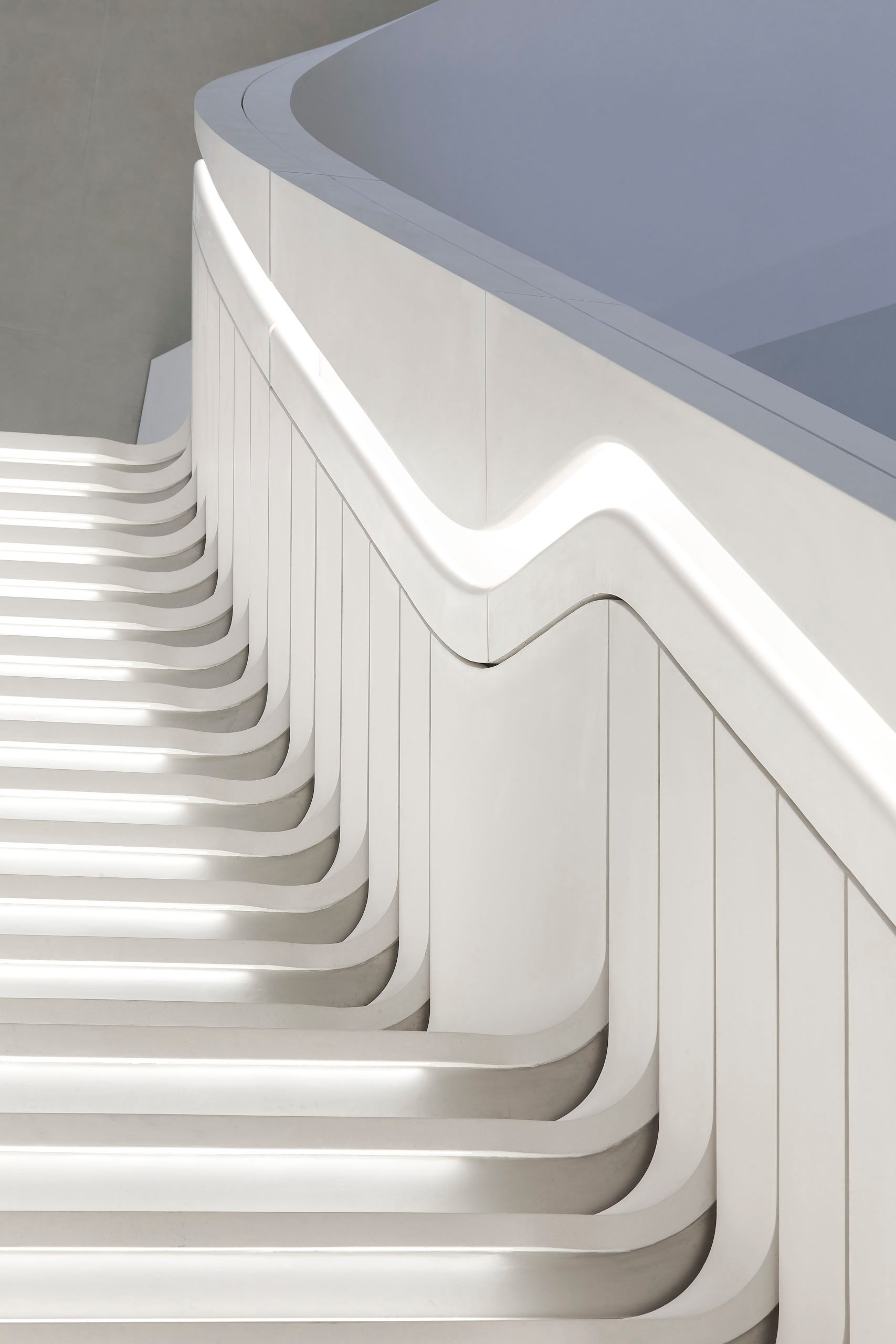 ZHA delivered the BEEAH Headquarters in collaboration with sustainability engineers and consultants Atelier Ten and Buro Happold, project managers Matthews Southwest, construction contractor Al Futtaim Construction, and MEP engineers Al Futtaim Engineering. Smart building technologies by Microsoft, Johnson Controlsand EVOTEQ, a BEEAH Digital venture.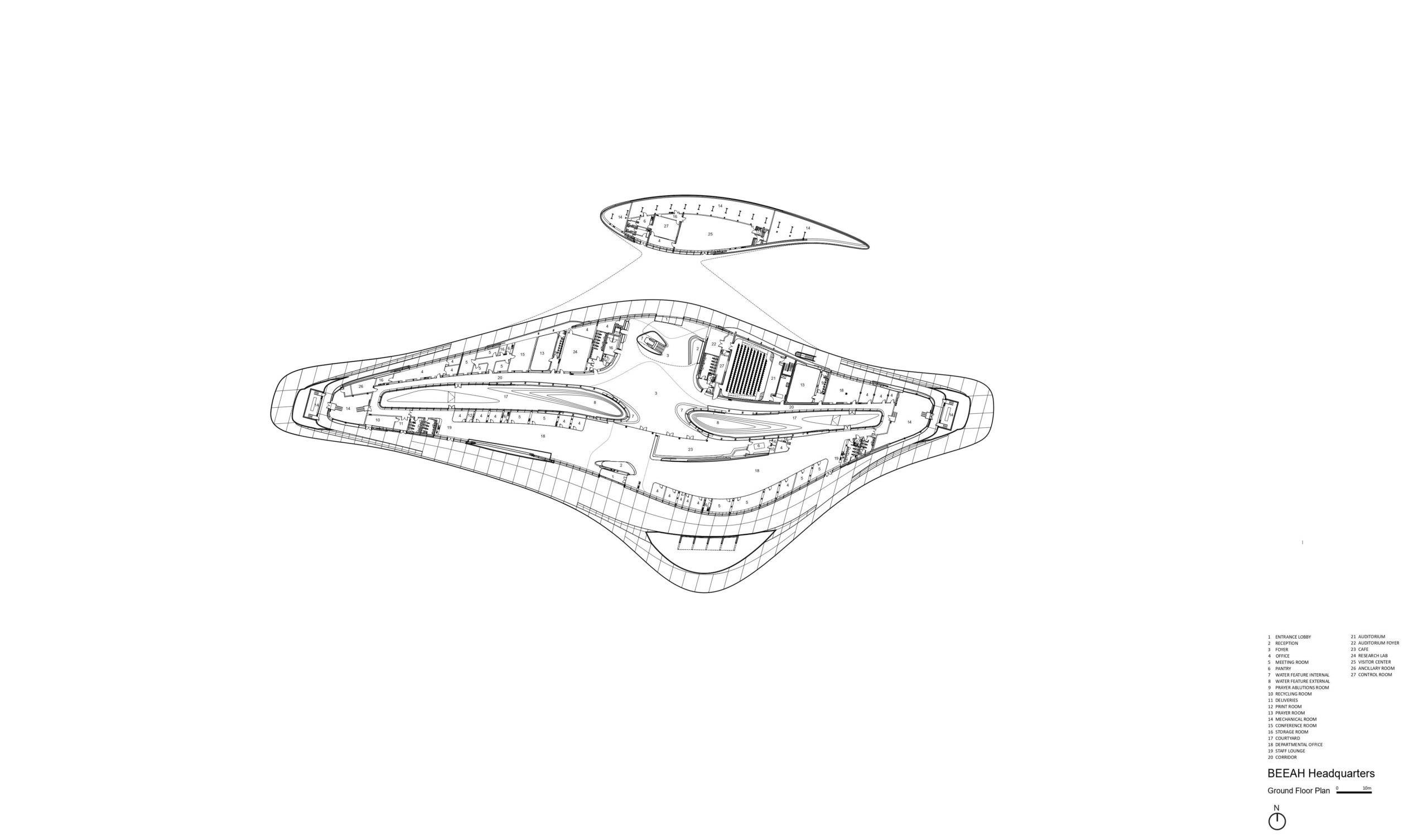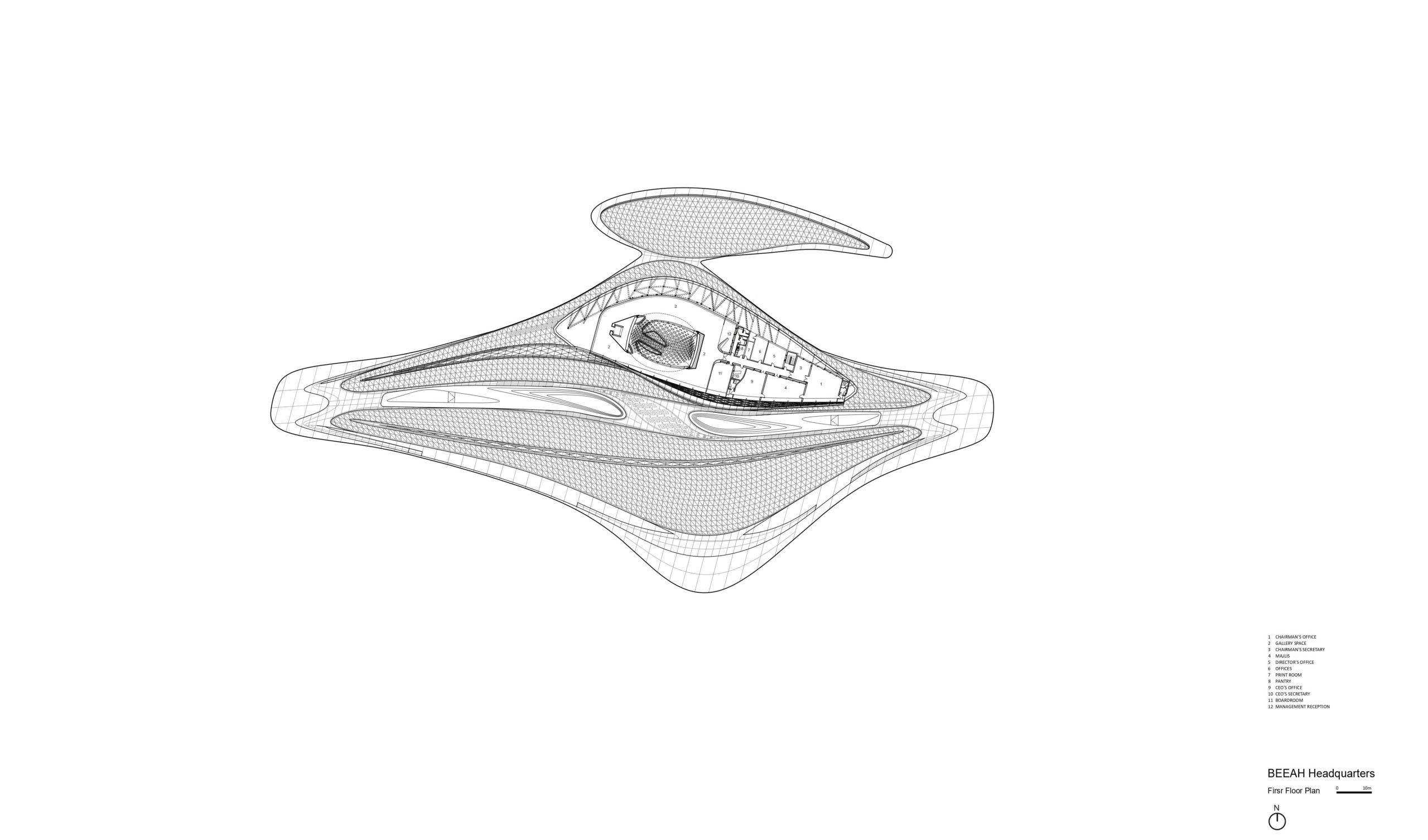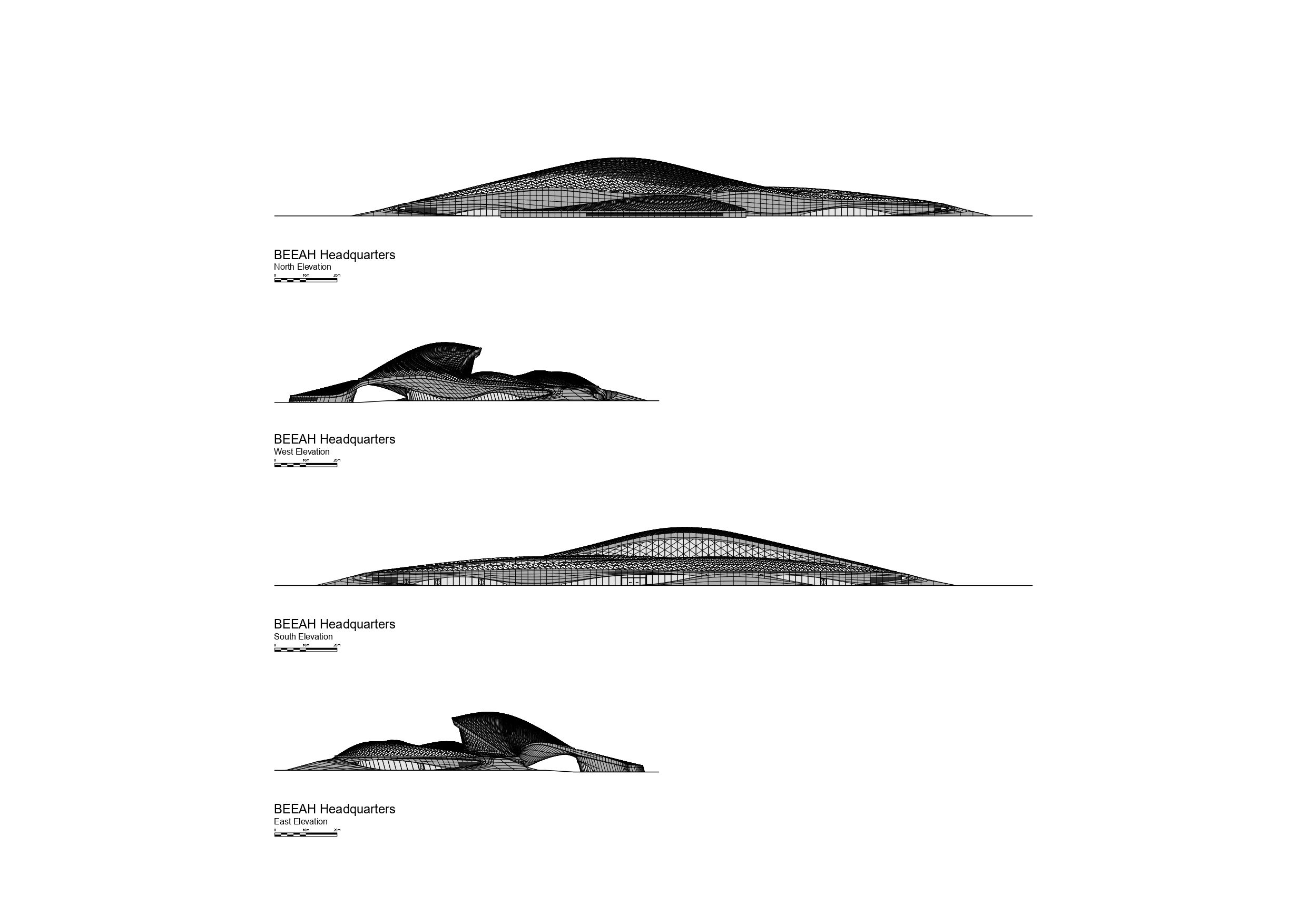 FACTFILE
PROJECT: BEEAH Headquarters
ARCHITECTS: Zaha Hadid Architects (ZHA)
DESIGN: Zaha Hadid and Patrik Schumacher
LOCATION: Sharjah, UAE
CONTRACTOR: Al Futtaim Construction (Dubai)
PHOTOGRAPHY: ZC STUDIO
Text: Nikitha Sunil | Contributor at A+D