The project designed by Aamir & Hameeda Interior Designers is a house in a gated community with elements of tropical architecture seamlessly blending the indoor and outdoor spaces.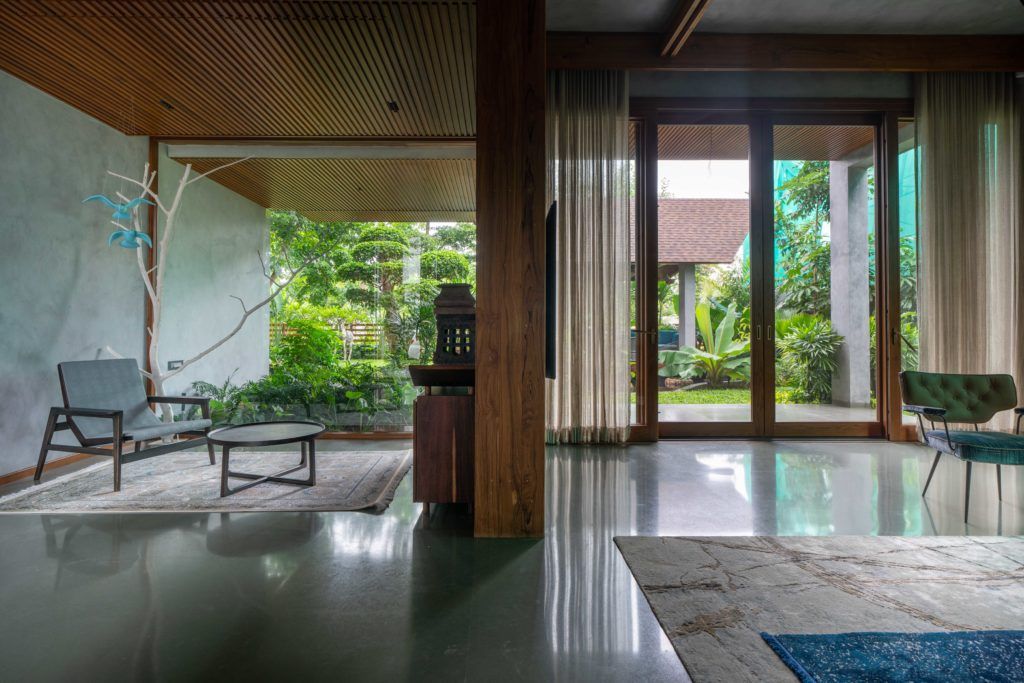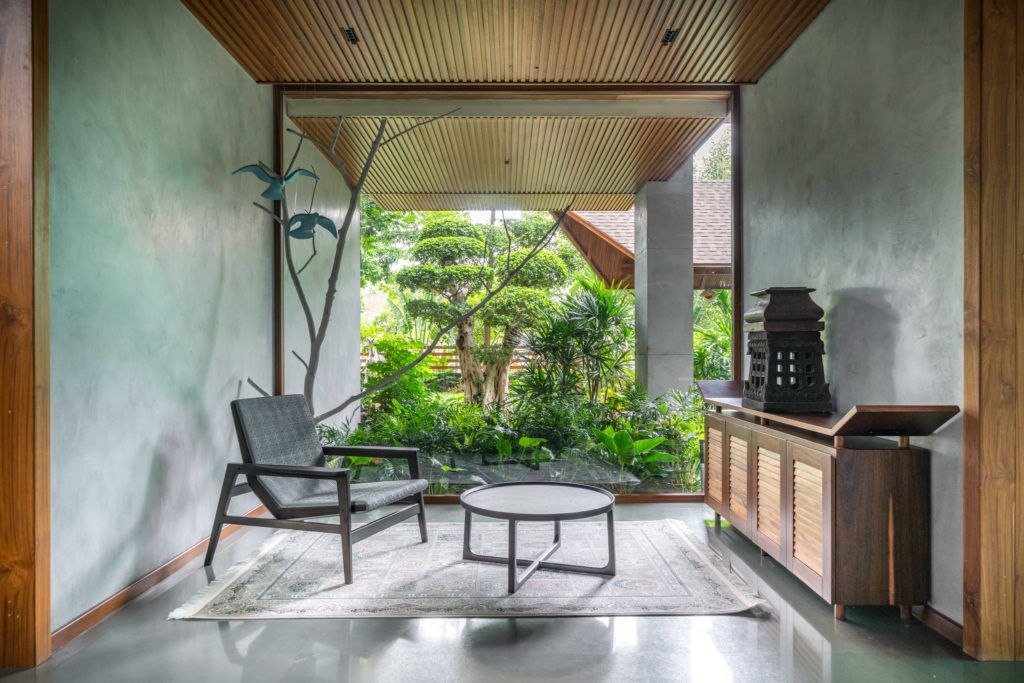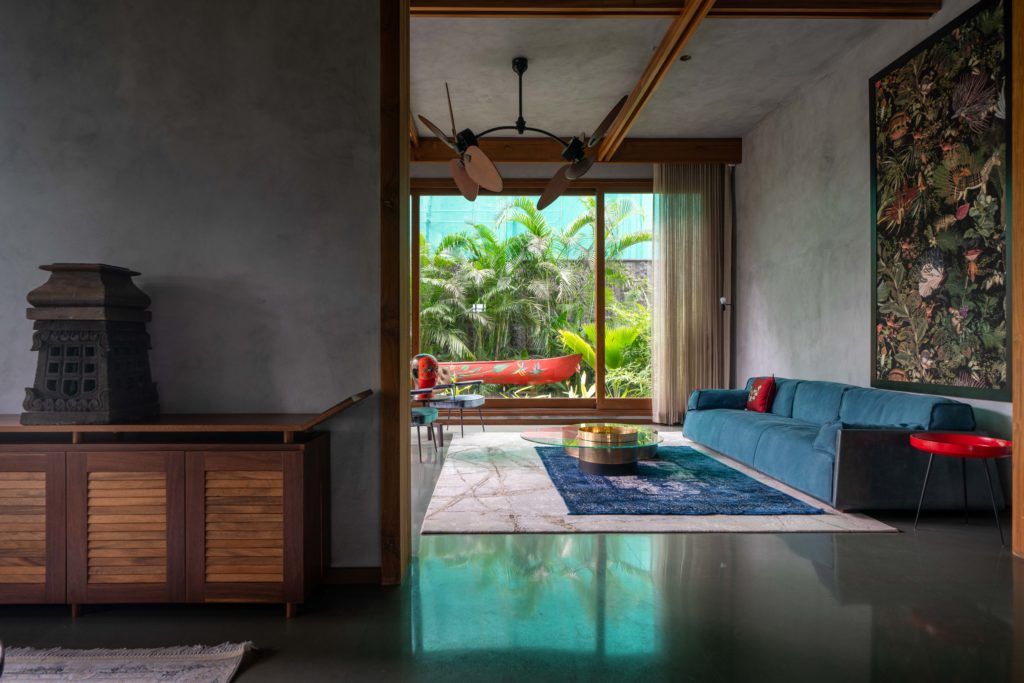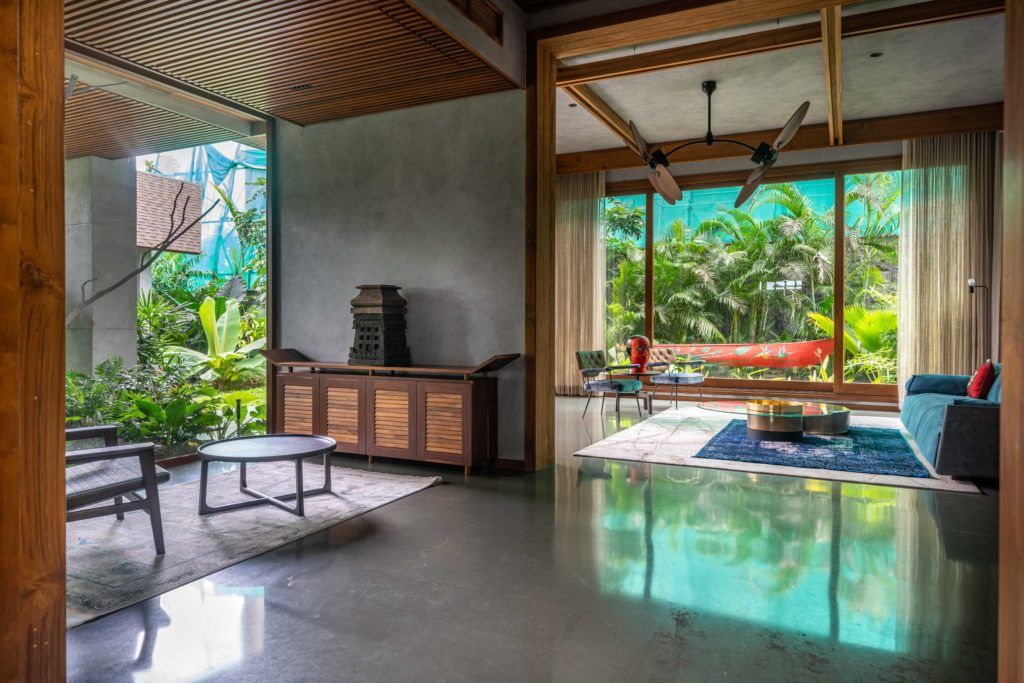 The project is a house in a gated community. The design development of the house took place throughout the pandemic with sketches and details to turn this project to reality. The design revolves around windows, landscape, water bodies and indoor-outdoor connect with an outhouse for entertainment, overlooking a lotus pond.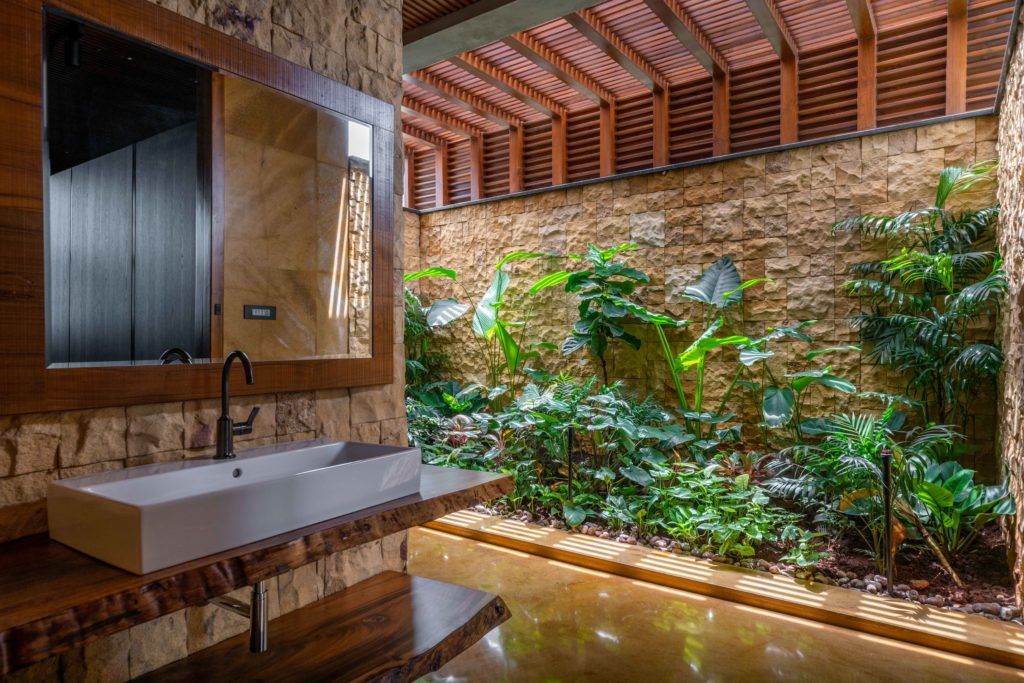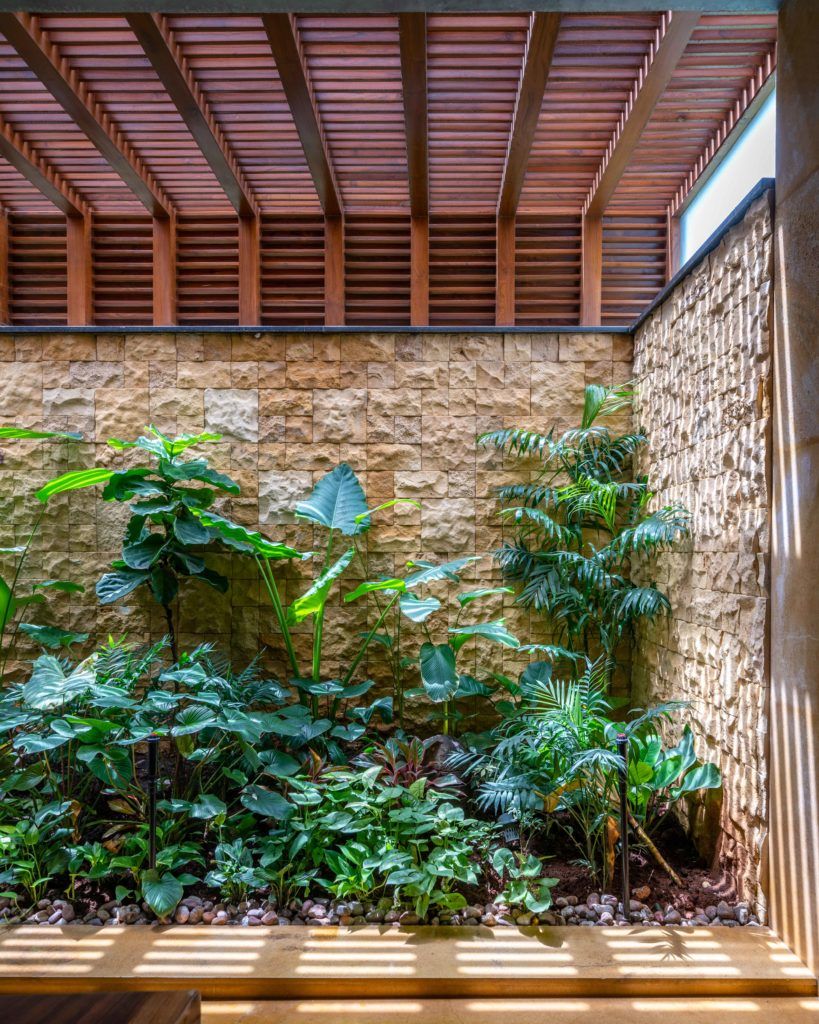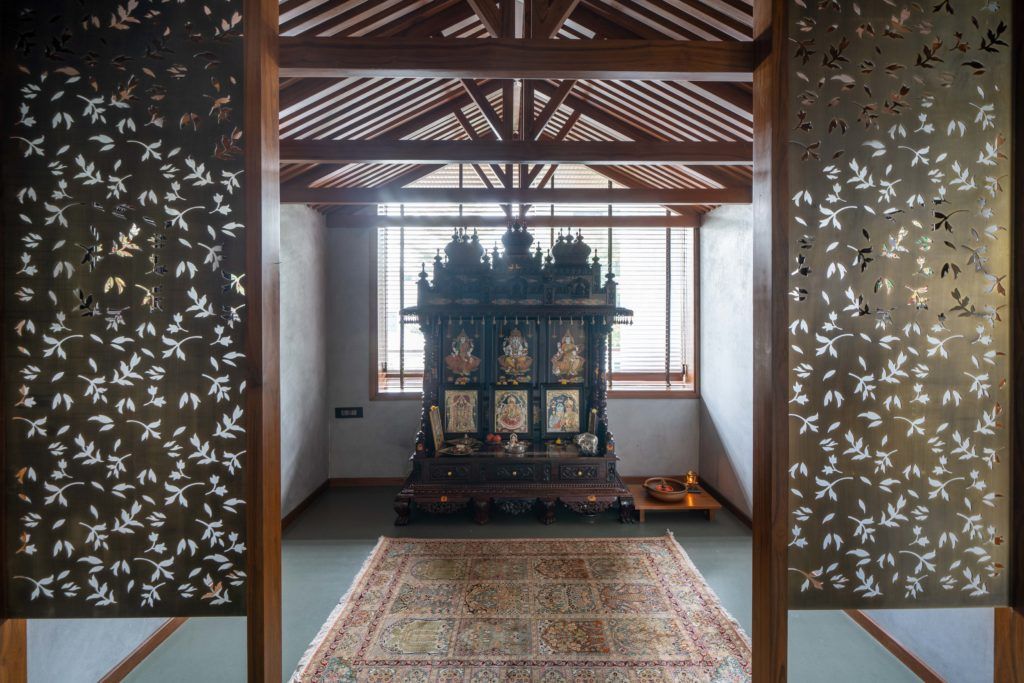 Polished Kota stone and a 23ft log welcomes one to the dining room, which overlooks a beautiful courtyard and greens with a backdrop of hand dressed local stone. An interesting branch sculpture and floating rafters that house the lighting system, add detail to the space as the architects worked without false ceilings.
For bedrooms, an attempt was made to keep things as minimal as required with simple beds and no false ceilings. The designers managed to bring in enough warmth in this home with warm lights from the rafters above. Most of the bathrooms open up to greens with the skies above providing natural ventilation.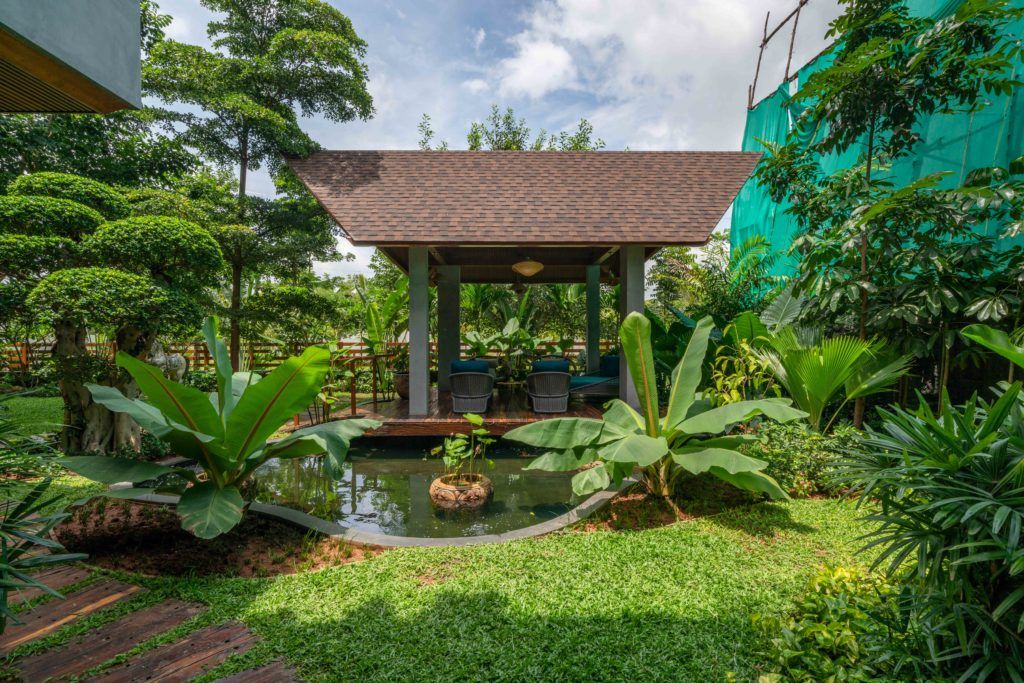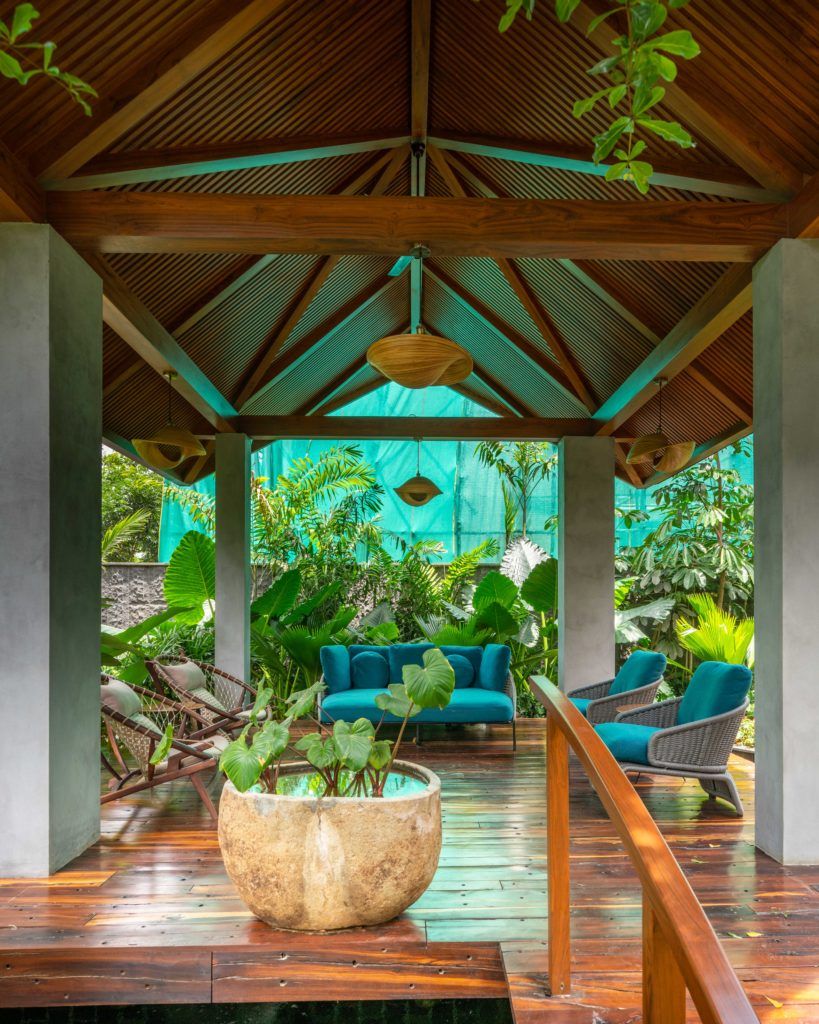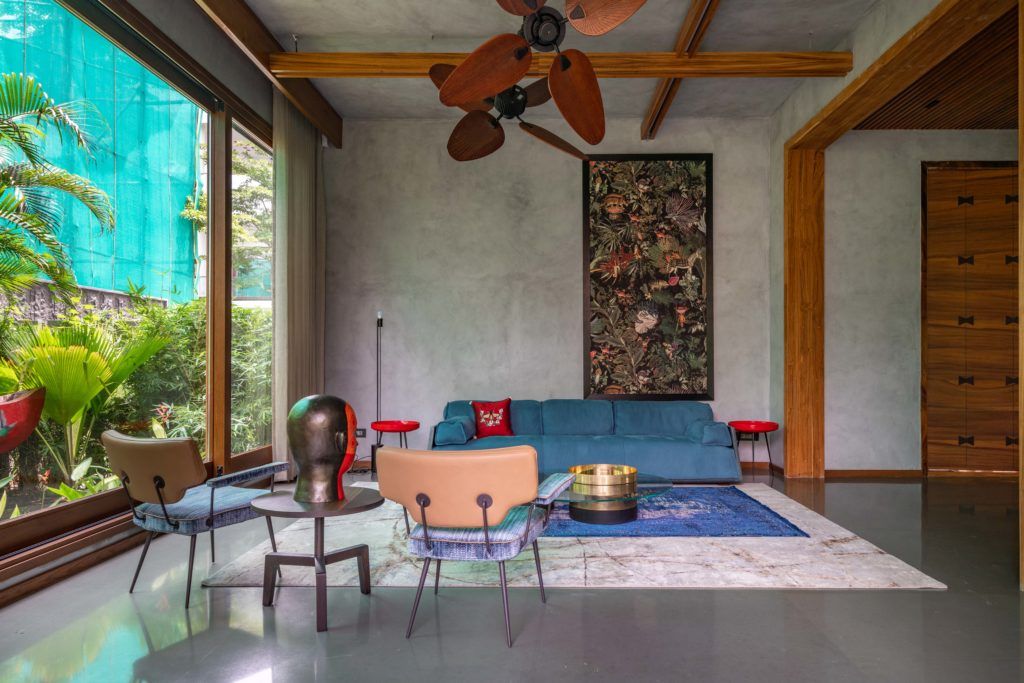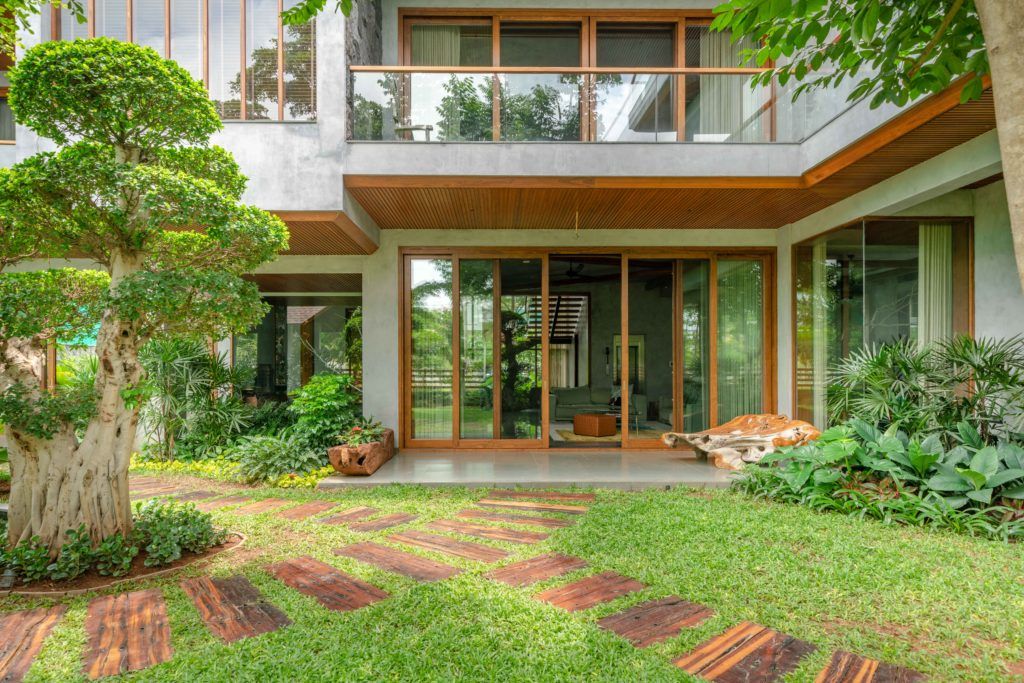 A Japanese-inspired covered outdoor deck in the backyard is one of the most interesting features of this villa as the space connects the indoor and outdoor with a sprawling koi pond and is an amazing place for entertainment with outdoor bar and lot of tropical greens around.
Photo Credits: Ricken Desai
Fact File
Project: The Tropical House, Hyderabad
Interior Designers: Aamir & Hameeda Interior Designers
Consultants: Thea Lights (Lighting), Hunsply Design Studio (Doors), Sharath (Landscape)
Built-up Area: 11000sq ft
Year of Completion: September 2021