With loud materials, funky lights and mirrors, the ambience of this restrobar, Molecule in Bhopal beckons those looking for a fun nightout.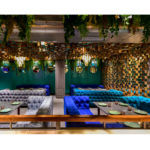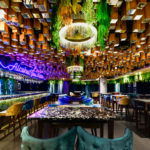 The posh area of Arera Colony in Bhopal acts as a landmark now for the whole region. Located in one of the most distinctively designed buildings here is the unique concept air bar and kitchen called Molecule, a one-of-its-kind in all of central India. The space is a mosaic of materials with different textures and colors at each corner, which gives you a fresh experience each time you pay a visit and choose to sit yourself in a different place.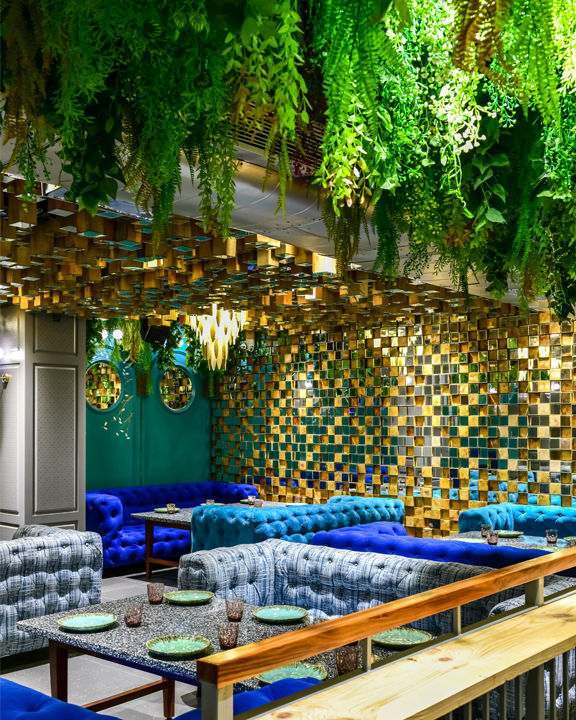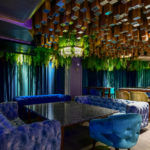 The material speaks loudly of how funky this dineout is with the use of pine wood cubes and mirrors hanging from the ceiling in an organic form. It lends the feel of an uneven volume, which in reality is just a box. The combination of metric lights making their way out of the organic form of the ceiling creates the illusion of a lot more than just a roof and acts as an art piece to be admired whenever you tilt your head up, while dancing or sitting at a cozy corner with a drink in hand. The mirrors reflect the beautiful lights that also change with the sound of music and makes you feel as if the entire space is dancing with you.
The plants hanging along the side of the ceiling gives you a sense of sitting in a dense forest with all the bright colors around you. The area is lit with blue and red lights that break the monotony of the space and make it more dramatic. The bright furniture also stands in contrast with the overall interior and easily catches your eyes. The ambiance is very cheerful and takes you into a different realm of joy and happiness.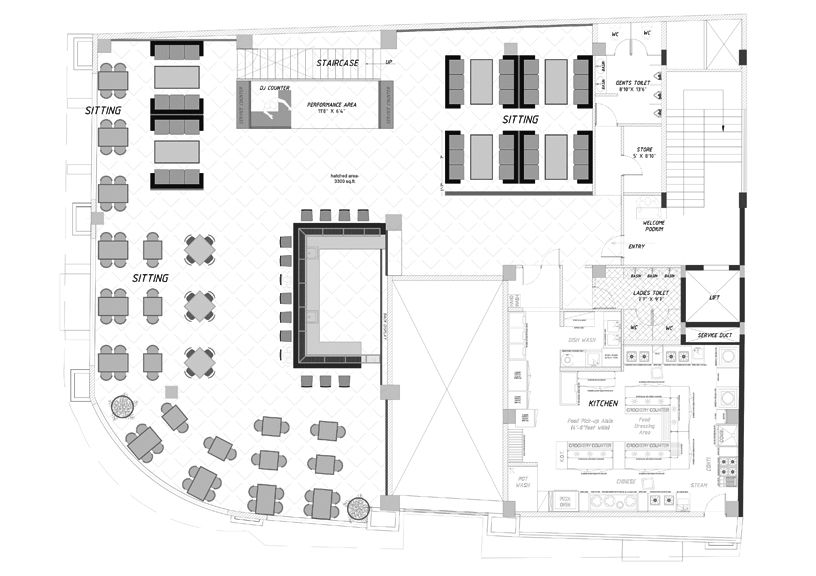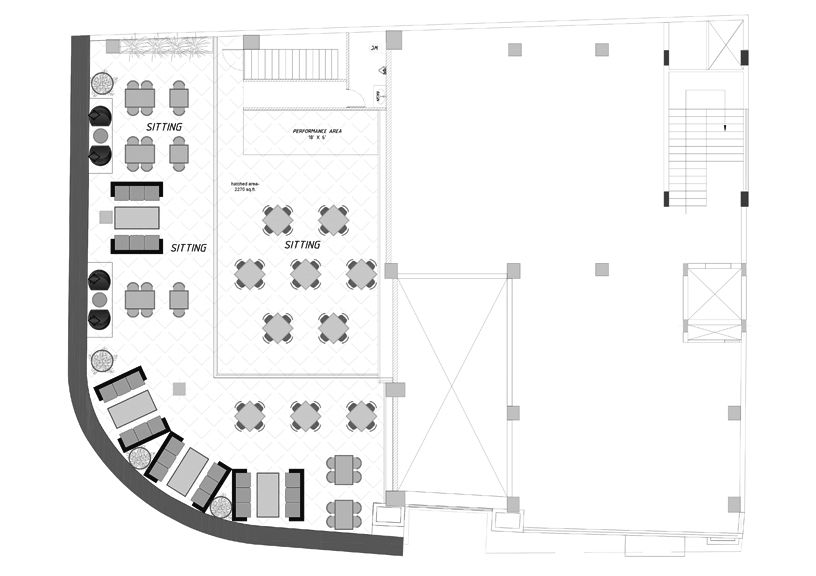 The rooftop is an element of surprise when you go through a narrow staircase that opens to the beautiful space. The cool fresh breeze flowing into the open area makes the plantations dance and the place livelier. The exposed brick wall with arches adds to the rawness of the interiors and acts as a quirky backdrop for pictures. The rooftop ceiling has fiber optic lights that gives you an unforgettable experience of sitting under the sky on a starry night even though you are actually sitting under a roof.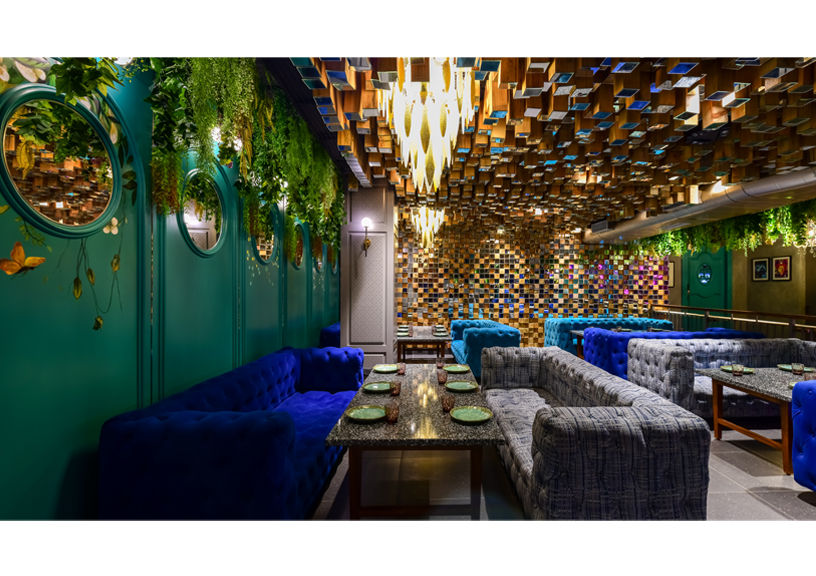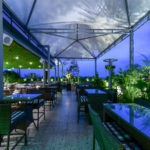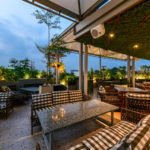 The whole space is a unique blend of contemporary and traditional elements with the use of some eye-catching bright colors with mirrors all around to look at. Each element is detailed with a very unique approach that makes the place a must visit.
Photo credit: Samir Chawda
FACTFILE
Project: MOLECULE- AIRBAR & KITCHEN, BHOPAL
Architects: Akshay Selukar, Bhopal
Built-up area: 6,900 sq ft
Cost of project: INR 2 cr
Year of completion: 2021