In the microbrewery project, designer duo Aamir & Hameeda Sharma played with parametric design with wood finished rafters to make interesting sculptural elements invoking freedom and happiness during the changing time of social isolation.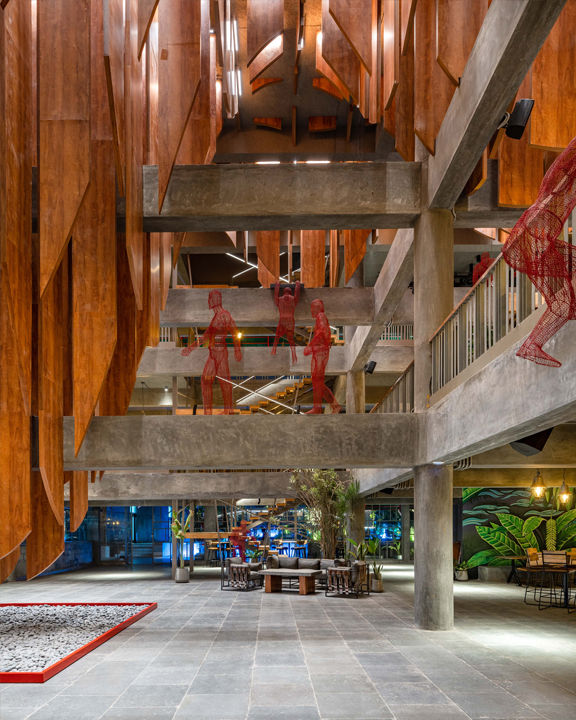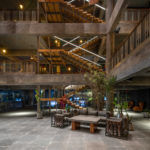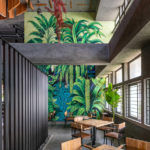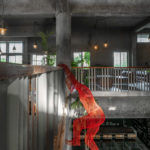 The project is a three-storey microbrewery set on 1.8-acre land with multi-level customer seating. Without disturbing the outer structure of the existing garment factory built in the 80s, an outdoor and indoor connect was created by cutting open the slabs and exposing the beams and columns.
Since the structure displayed a great geometry, the designers played with parametric design with 100s of wood finished rafters piercing down the beams in different levels. Visible from all the angles and areas in the building, these rafters are highlighted with dramatic play of light.
The sculptural elements of red mesh figures climbing the structure add an interesting detail and depict freedom and happiness during these pandemic times. These mesh figures were commissioned to upcoming art students who required financial help and a platform. This opportunity was provided to encourage and motivate them.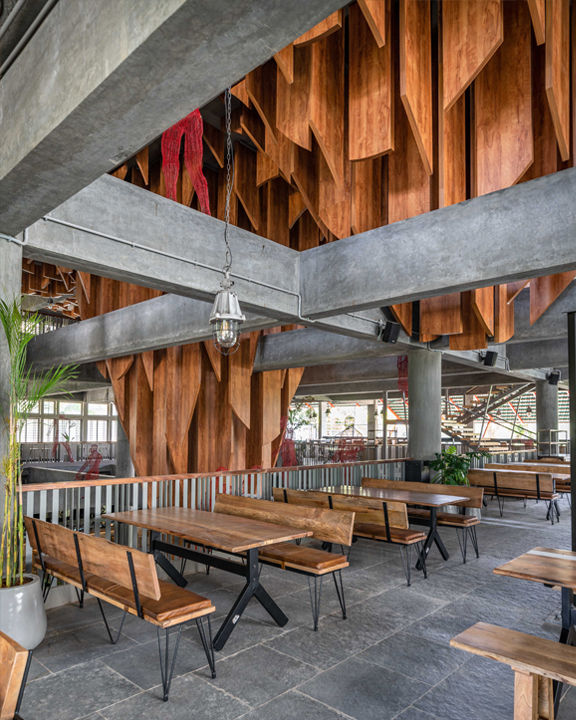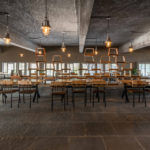 To create an indoor and outdoor effect with landscape and greenery, an outdoor bar and a strolling water body were created which were divided into two parts connected by a bridge. One part of the water body is a koi pond and the other side with a fresh water body where people can swing their legs with beer in their hand.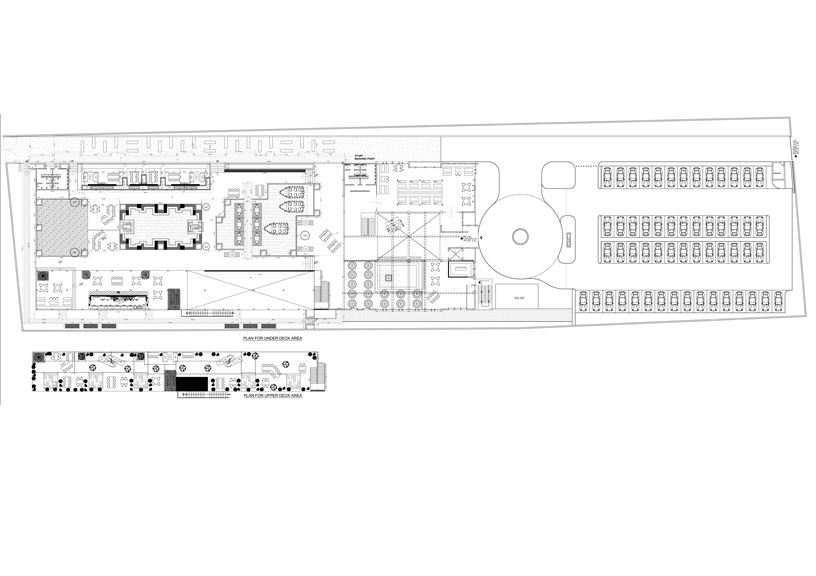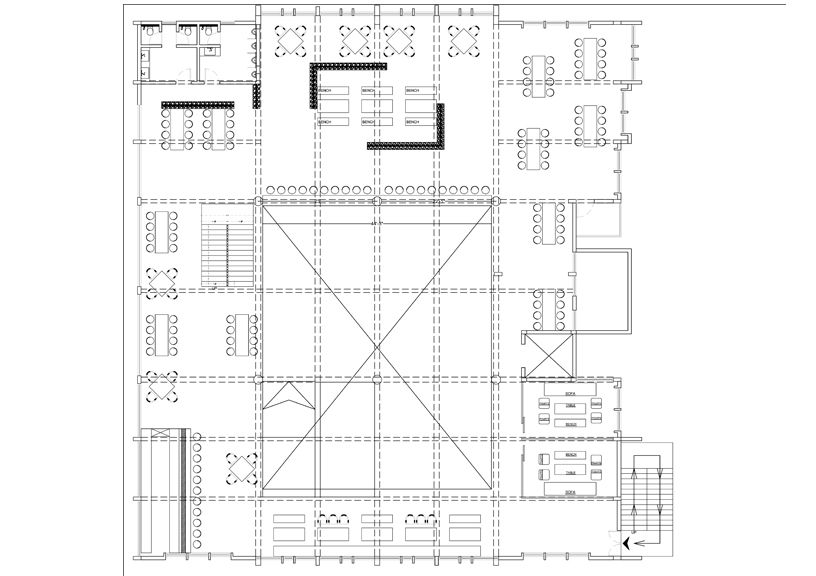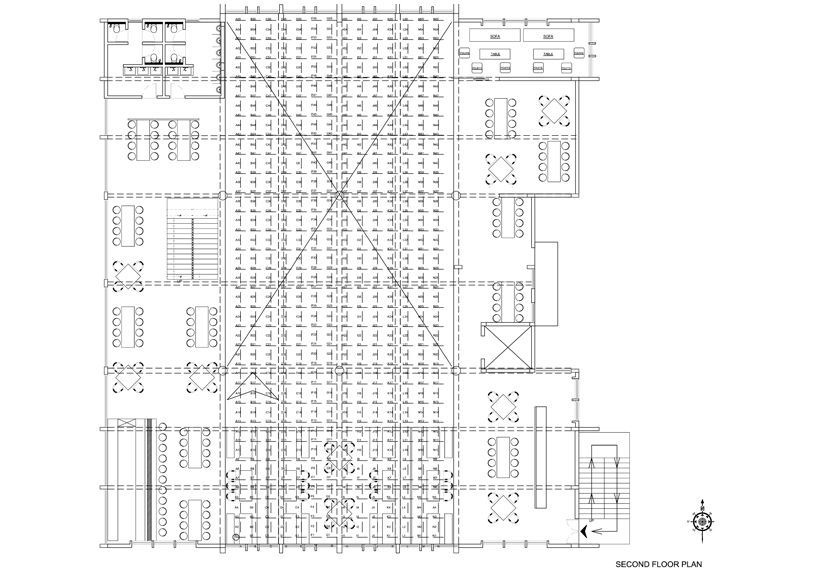 Another special aspect of this microbrewery is that, it was created by a handful of workers during the pandemic time. When the migrant workers required job, food and shelter, they worked as a close-knit community and stayed within the structure to create this masterpiece. An attempt was made to give space and freedom to breathe keeping in mind the changing and emerging culture of social distancing.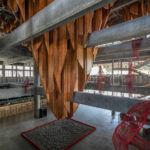 Photo credit: Ricken Desai
Factfile
Project: Iron Hill Microbrewery, Bangalore
Interior Designers: Aamir & Hameeda Interior Designers
Consultants: Defa Lighting (Lighting), Naveen Associates (Landscape), Vondom And Customised (Outdoor Furniture)
Material: Walls – Concrete Finish, Flooring – Tandoor Stone, Ceiling – Wooden Rafters, Art Installation- Recycled Metal
Built up area: 120000sq ft
Year of completion: 2021