The Mirai House of Arches designed by Sanjay Puri Architects is a sculpture on it's own. Built on a distinctive corner plot of 622 SQM, the house is located in the desert climate of Rajasthan. Therefore the key concept behind the sculptural volume and it's varied heights and curves are based on the local climatic conditions.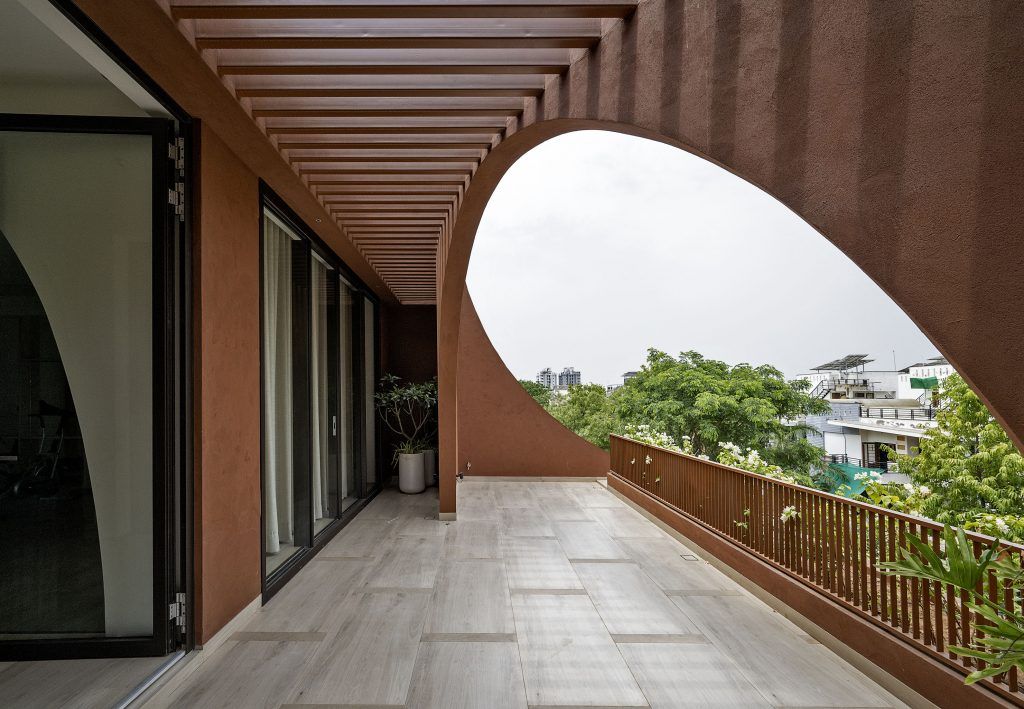 The 920 SQM house is planned for an extended family of multiple generations that are going to be residing along the 3 levels of this residence. It contains 4 bedrooms, 2 living rooms, a gym and a study. The interesting composition of the house structure is mainly due to the multiple sectional heights so the house, including bedrooms within a single volume, dining of double volume and the living area of an intermediate 1.5 level volume.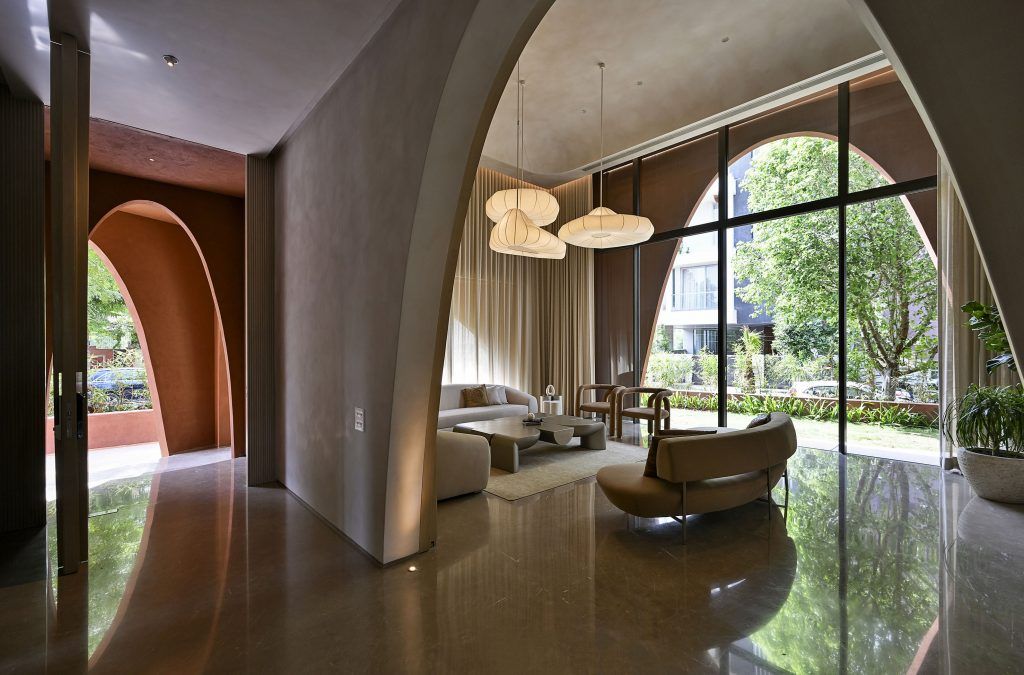 Due to the possibility of developments of other residences in the future, minimum open spaces have been allocated on the southern and eastern sides. Meanwhile, the northern and western sides facing a road junction have more open spaces with garden areas and trees.
To combat the harsh heat arising from the desert climate, a curvilinear punctuated envelope surrounds the house creating semi open spaces all along the perimeter with deeper recesses on the garden facing sides. Temperatures here can go above 40 degree Celsius for 8 months in a single year and this is being considerably lowered by providing sheltered open spaces for every room around the house.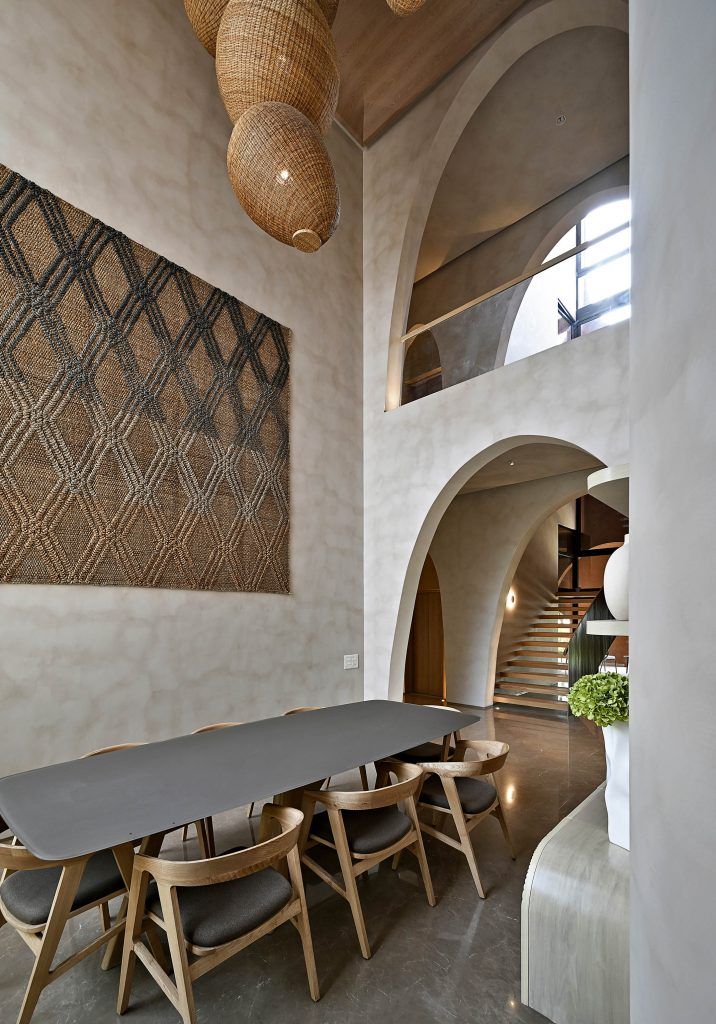 The Mirai house has further set an example for being sustainable as the building materials have been primarily sourced indigenously while it also involved local craftsmen and contract labourers from the nearby areas. Materials that were picked for construction comprised bricks, sandstone & lime plaster. Additionally for generation of energy, facilities such as water recycling, rain water harvesting and solar panels has also been deployed at the house.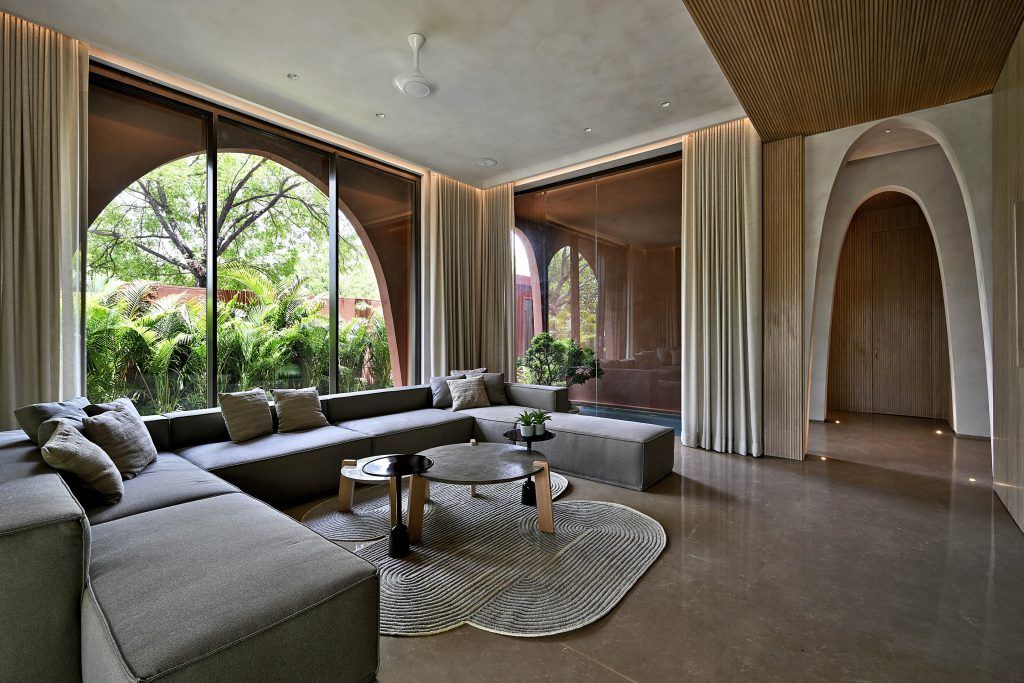 "This sculptural house is contextual to its surroundings, the climate & the owners needs creating an interesting play of volumes, open enclosed & semi enclosed spaces at every level. The design creates energy efficient spaces with reduced heat gain & indirect natural light in each part of the house."- adds the studio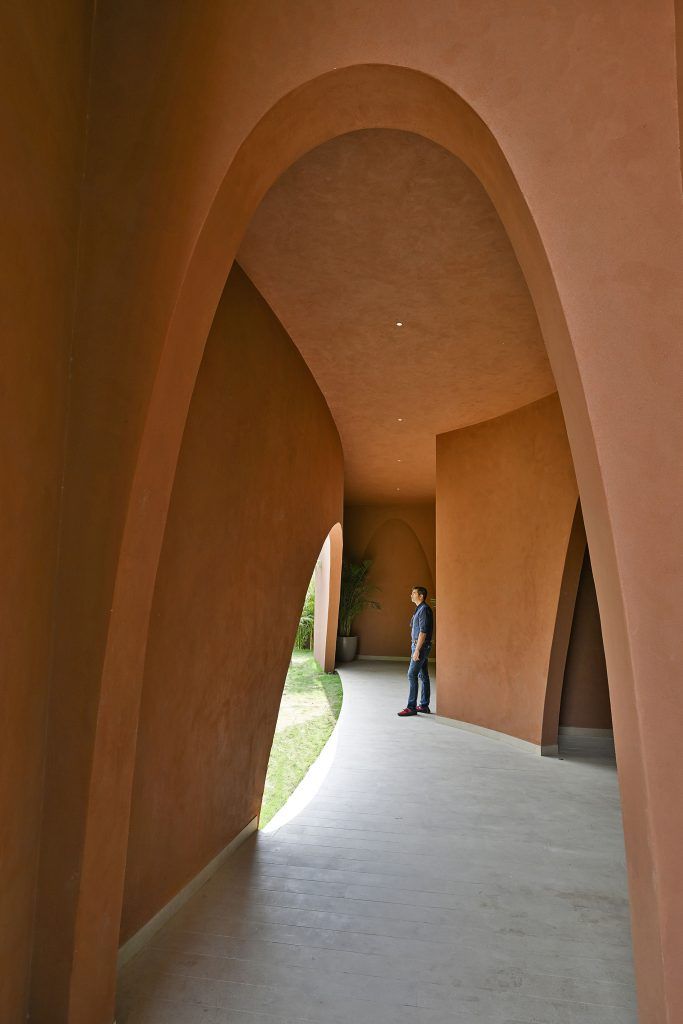 FACTFILE
Project: The Mirai House of Arches 
Architects: Sanjay Puri
Location: Rajasthan, India
Size of the Project: 9900 sqft
No of floors: G+2
Photo credits: Dinesh Mehta
Text: Nikitha Sunil, Contributor at A+D