Kohelika Kohli devises a captivating blend of craft, collectibles, and elegance in this extraordinary DLF Camellias apartment
This 6,800 sq. ft residence, designed by Architect, CEO & Creative Director of K2India Kohelika Kohli showcases simplicity and understated luxury through craft, collectables, and various tones and textures. Every element in this curated space tells a story of meticulous attention to detail.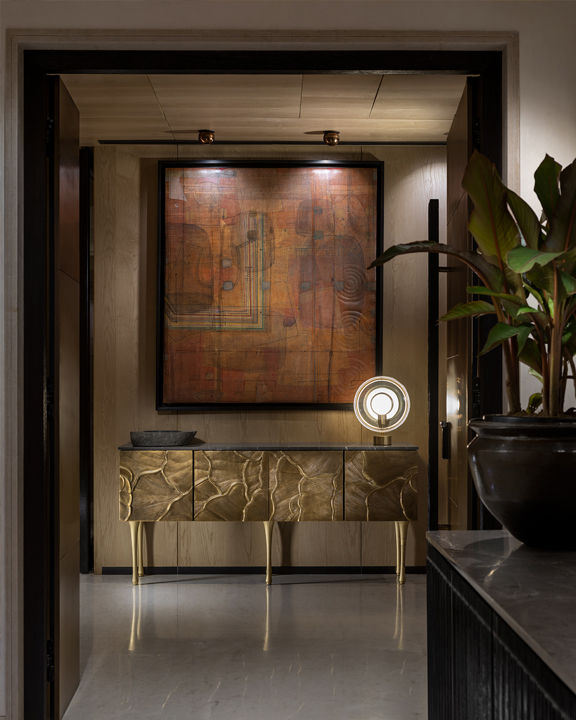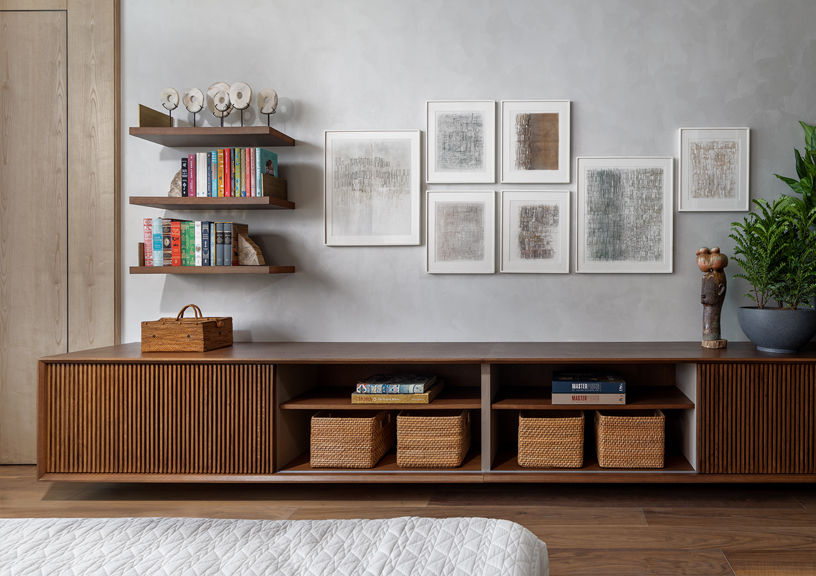 As we explore this sumptuous apartment, we are captivated by the private elevator lobby adorned with mesmerizing paper artwork by Sachin George Sebastian. A grand entrance door, meticulously hand-crafted with brass sheets and wooden handles using the Shou Sugi Ban technique, beckons us further. Inside the entrance lobby, dyed ash wood veneer covers the walls and ceiling, creating a seamless backdrop. A striking sideboard in cast metal, inspired by ginkgo leaves, and an artwork by Mekhalla Bahl add vibrancy to the ensemble.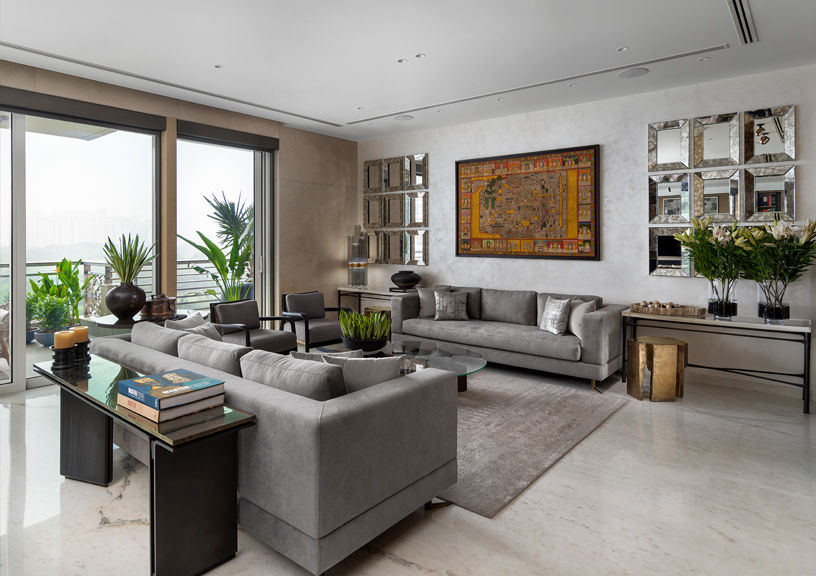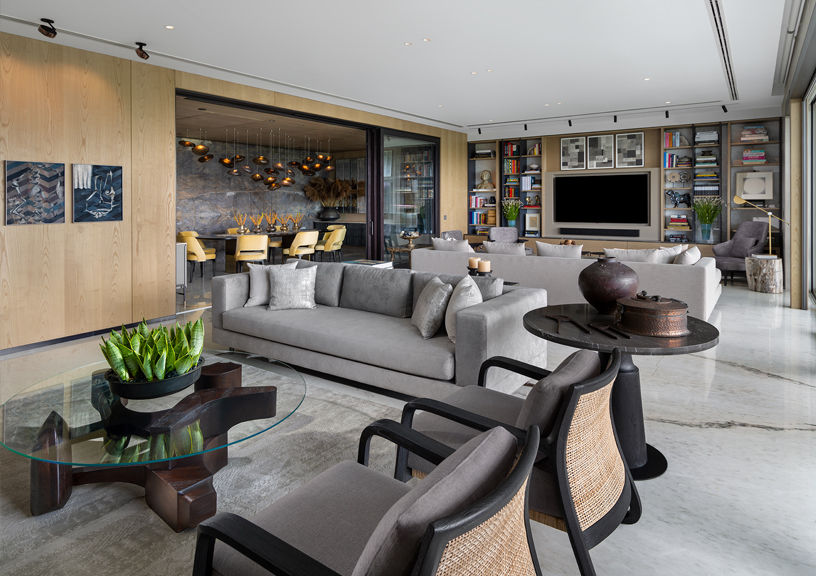 A series of doors from the entrance lobby lead us to the apartment's different realms. A small family mandir embodies reverence and tranquillity, while glass doors guide us to the expansive living and dining areas with panoramic views. The living and dining areas embrace cascading daylight and effortlessly transition between casual sophistication and family relaxation.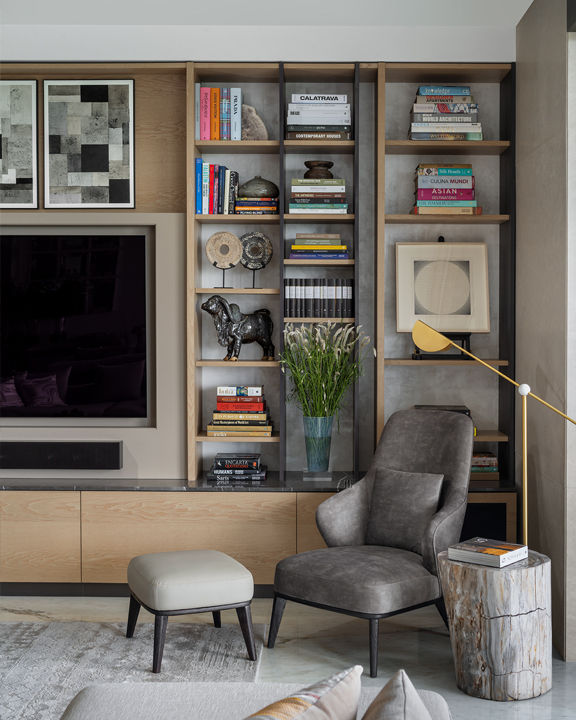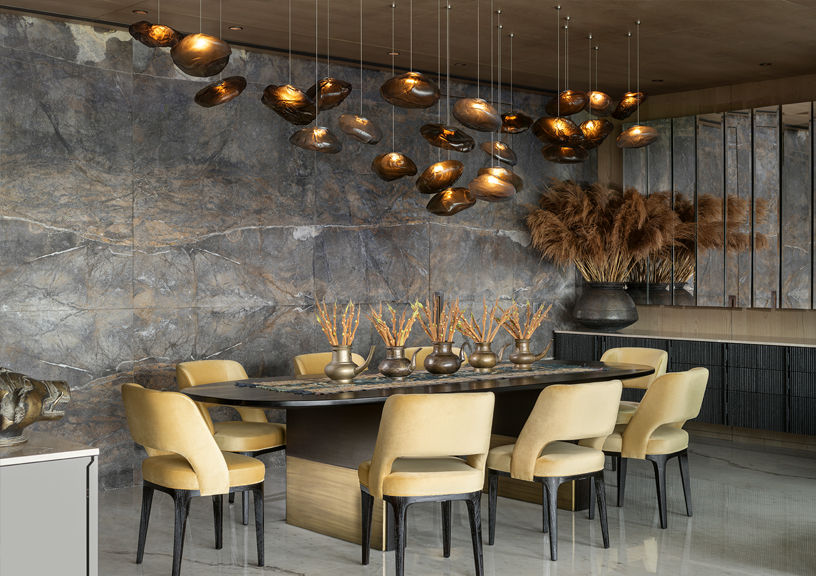 The living room features antique mirrors from K2India and a captivating Pichhwai showcasing Indian artefacts and hand-crafted furniture. The dining area, separated by sliding glass doors, showcases a long table illuminated by a Bocci-73 light installation. Soft yellow velvet chairs and ink and charcoal drawings by Sunil Das add refined elegance and artistic expression.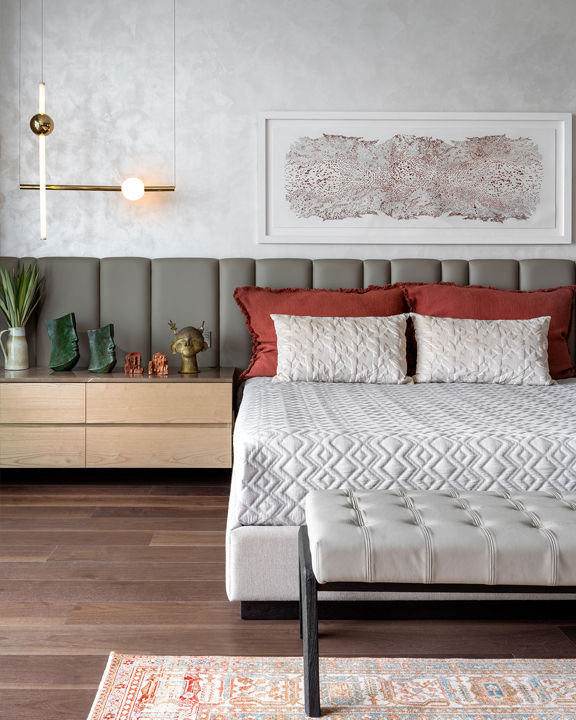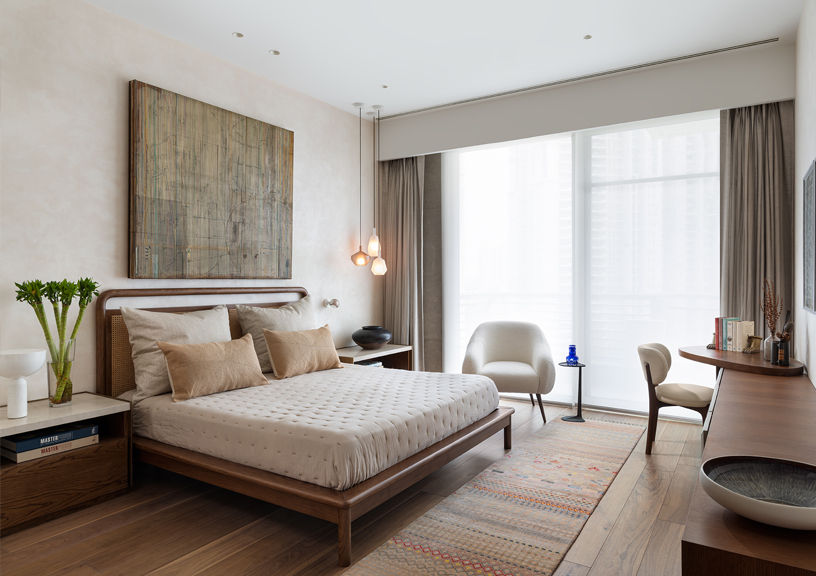 In the master bedroom suite, an organically shaped brass mirror by K2India complements the solid oak wood armour. The room exudes serene sophistication with a teakwood and cane bed adorned with luxurious bed linen from Shades of India. Pendant lights create an ethereal radiance, and a wall unit with artwork by Shruti Mahajan combines creativity and functionality.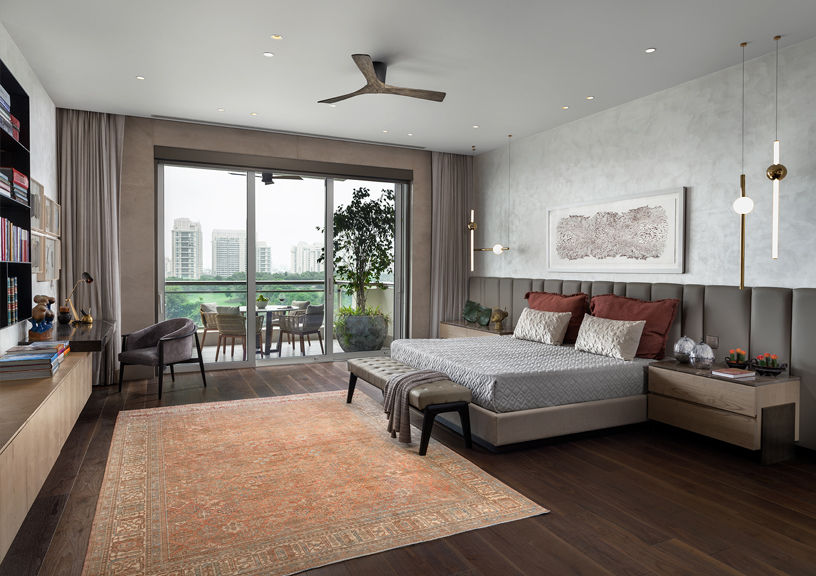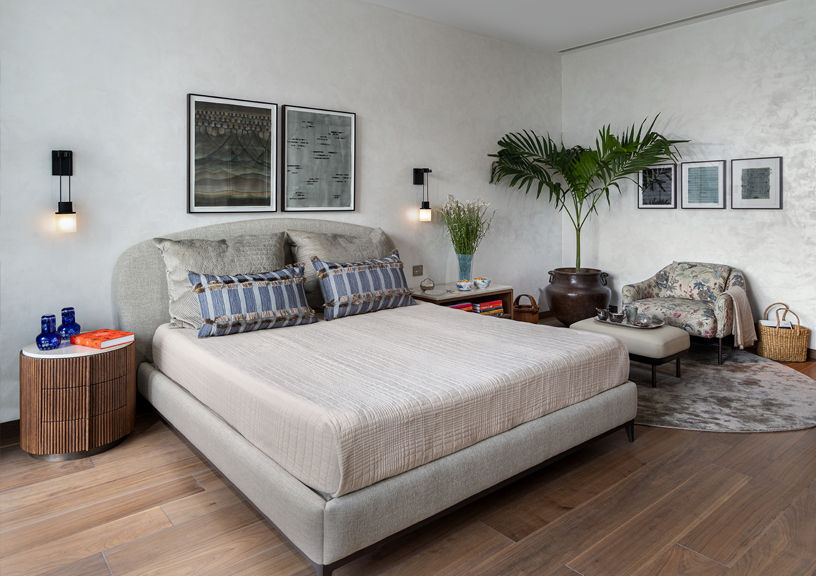 The space is adorned with an eclectic assortment of art pieces and artefacts from different regions of India. Antique bronze and brass vessels from South India and ritual bathing vessels made of Kansa metal decorate the dining table. An antique brass sculpture of Varaha, an avatar of Vishnu, commands attention with its timeless beauty.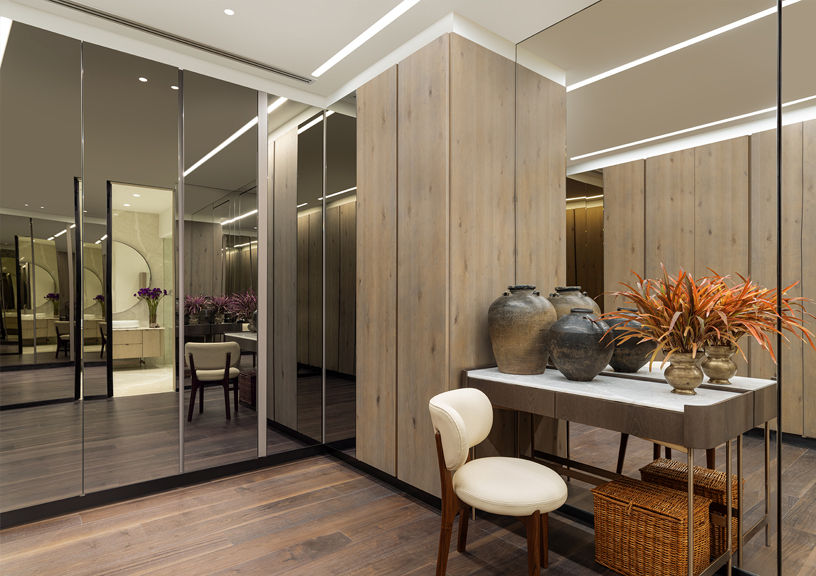 What sets this residence apart is its ability to weave together the diverse stories and historical tapestries of India. Each room becomes a living testament to the country's rich heritage, celebrating the architect's artistic vision. In the words of Leonardo da Vinci, "Simplicity is the ultimate sophistication." This apartment embodies simplicity, understated luxury, and elegance, transcending space, time, and artistic expression. It invites us to appreciate its exquisite embrace and embark on an extraordinary journey of discovery.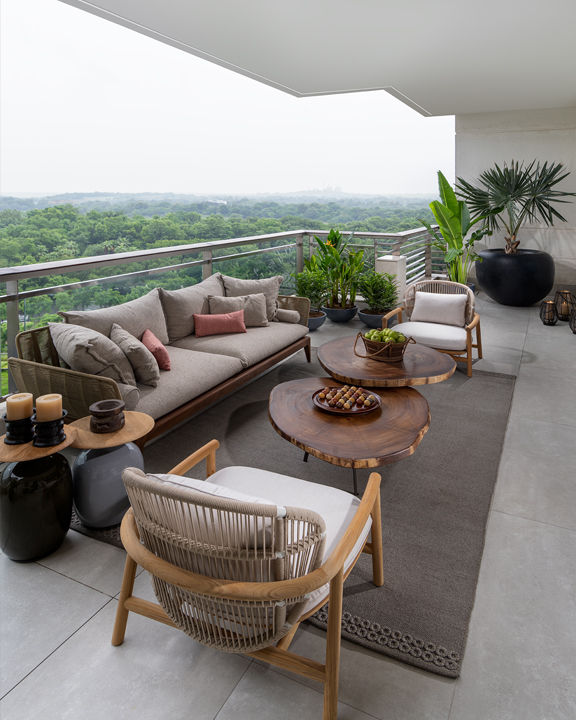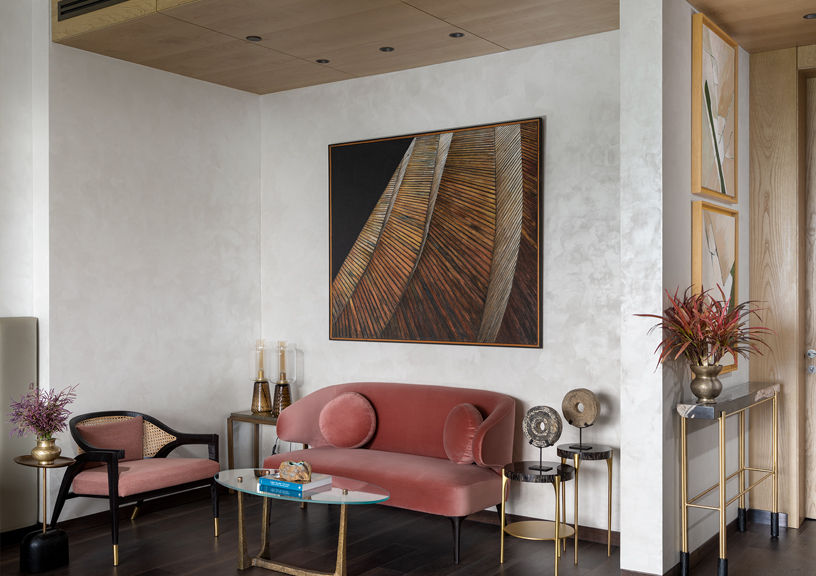 Fact File 
Location: DLF Camellias, Gurugram 
Typology and Square Footage: Residential space, 6,800 square feet 
Interior Design Firm: K2India 
Furniture: Koko by K2India 
Photography Credit: Deepak  Aggarwal