Art Deco Revival: Incorporating timeless glamour into modern design with Aparna Kaushik
In the world of interior design, styles may come and go, but some eras leave a lasting impact that transcends time. One such era is the Art Deco movement of the 1920s and 1930s. Known for its opulence, geometric patterns, and sense of modernity, Art Deco has experienced a resurgence in contemporary interior design. Designers and homeowners alike are drawn to the timeless glamour that Art Deco brings to modern spaces, creating a captivating blend of past and present. 
Read on to find out more valuable insights from Aparna Kaushik, Founder & Architect of Aparna Kaushik Design Group!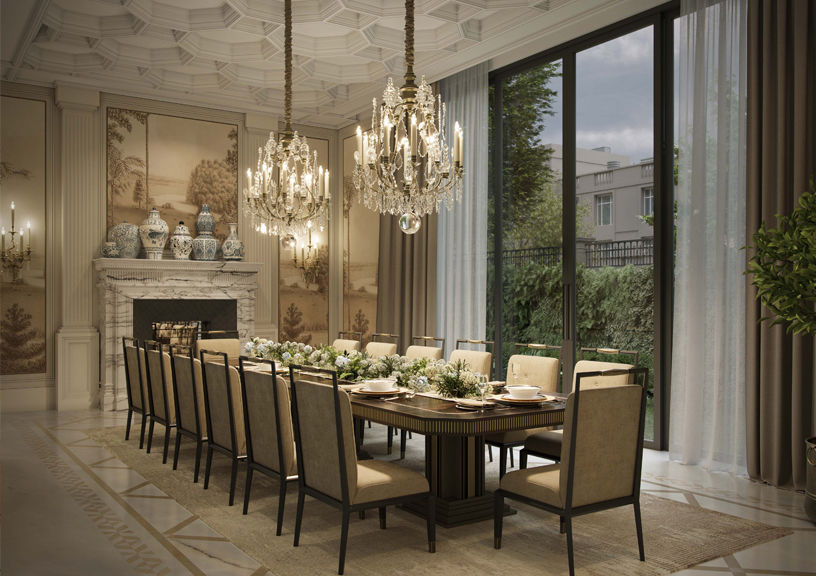 The Resurgence of Opulence
At the heart of the Art Deco revival lies a celebration of opulence and luxury. Bold colors take center stage, with jewel tones like emerald green, sapphire blue, and ruby red stealing the spotlight. These hues are perfectly complemented by accents of metallic gold, silver, or chrome, creating a striking contrast that epitomizes the grandeur of the Art Deco era.
Materials play a crucial role in reviving the Art Deco allure. Plush velvet, lustrous silk, and smooth satin drape furnishings with elegance and sophistication. In addition, the use of luxurious materials like marble, brass, and polished wood adds a sense of richness to modern spaces, harkening back to the heyday of Art Deco design.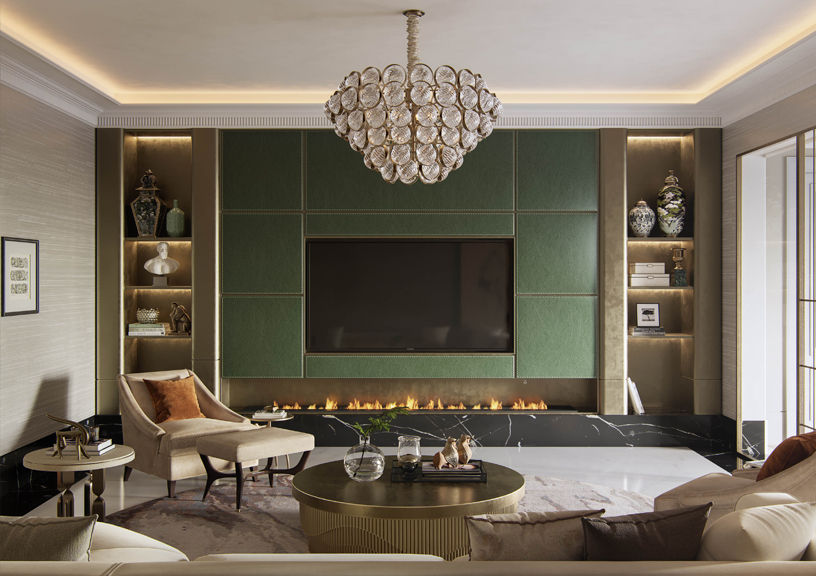 Geometry Takes Center Stage
Art Deco is renowned for its love affair with geometry, and contemporary interior design embraces this characteristic with open arms. Geometric patterns and sleek lines adorn walls, rugs, and textiles, creating a visually stunning backdrop for modern living. These patterns not only add interest but also evoke a sense of order and balance, contributing to the overall timeless charm of Art Deco revival.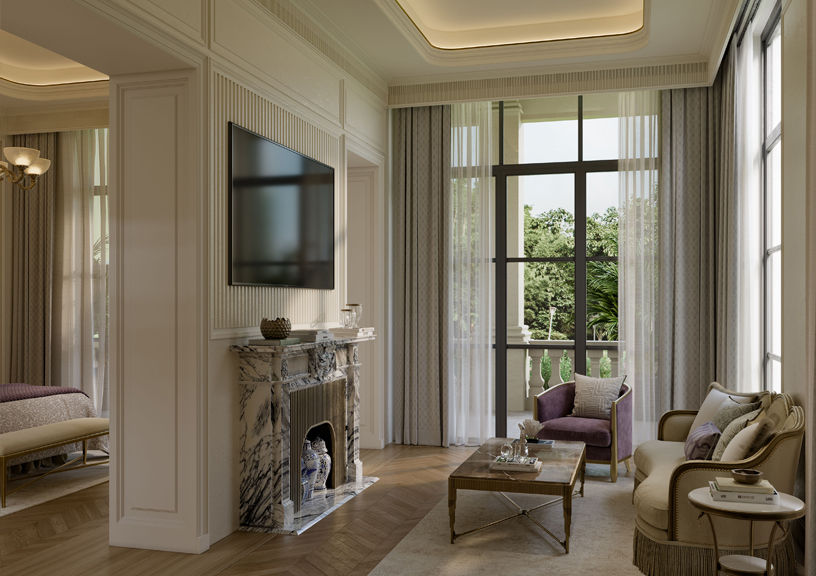 Furniture and Lighting as Works of Art
Statement furniture is a crucial element in the Art Deco revival. Sofas and armchairs with clean lines, curved silhouettes, and intricate detailing serve as focal points in modern living rooms. Tables with bold angular forms and lavish materials exemplify the fusion of style and functionality that Art Deco embodies.
No Art Deco-inspired space would be complete without the enchanting glow of distinctive lighting fixtures. Chandeliers, pendant lights, and wall sconces featuring geometric shapes and metallic finishes cast a captivating ambiance, doubling as sculptural masterpieces that elevate modern interior spaces.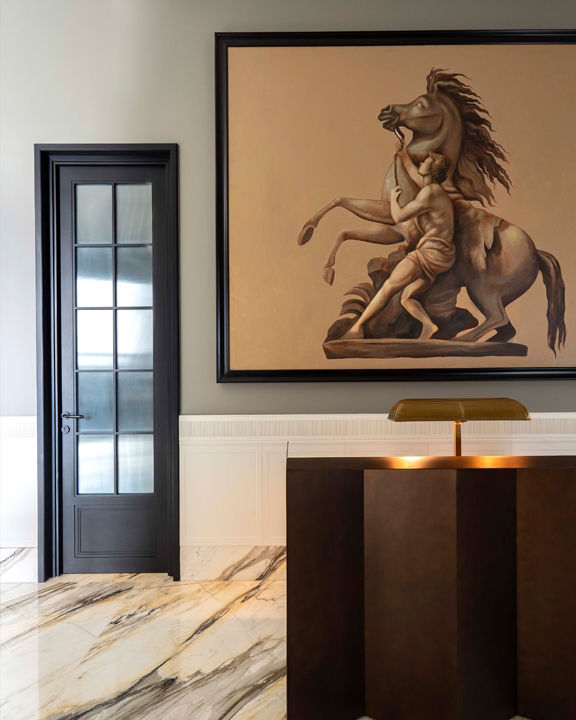 Mirrors and Reflective Surfaces
Mirrors are synonymous with Art Deco design, and they play a vital role in the revival of this glamorous style. Ornate mirrors with beveled edges adorn walls, creating an illusion of space and amplifying light. Reflective surfaces like mirrored furniture and metallic accents further contribute to the luxurious atmosphere, providing an additional layer of allure.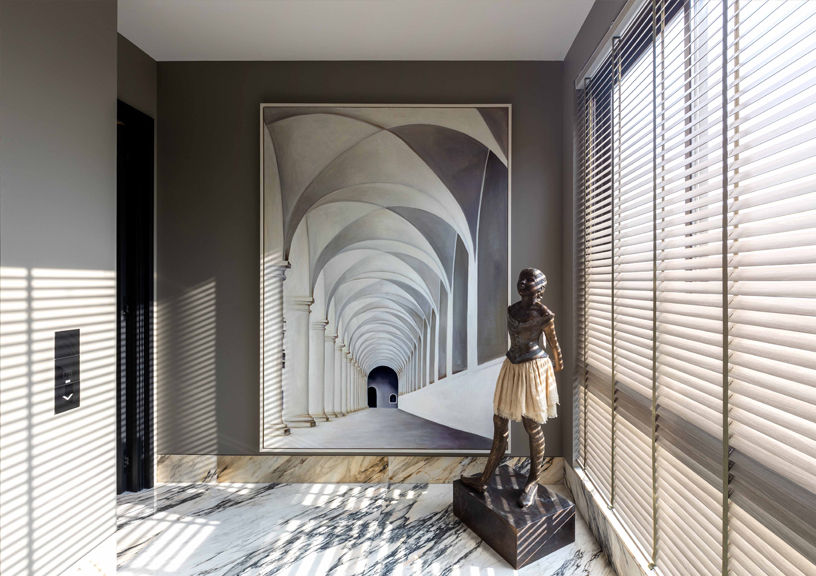 Art Deco Artwork and Accessories
A revival of Art Deco wouldn't be complete without the inclusion of artwork and accessories that embody the essence of the era. Art Deco-style artwork, featuring geometric shapes, glamorous figures, and iconic buildings, becomes a focal point, adding historical depth and sophistication to modern spaces.
Accessories like vintage vases, figurines, and decorative boxes evoke the elegance of the Art Deco era, providing the perfect finishing touches to an opulent interior.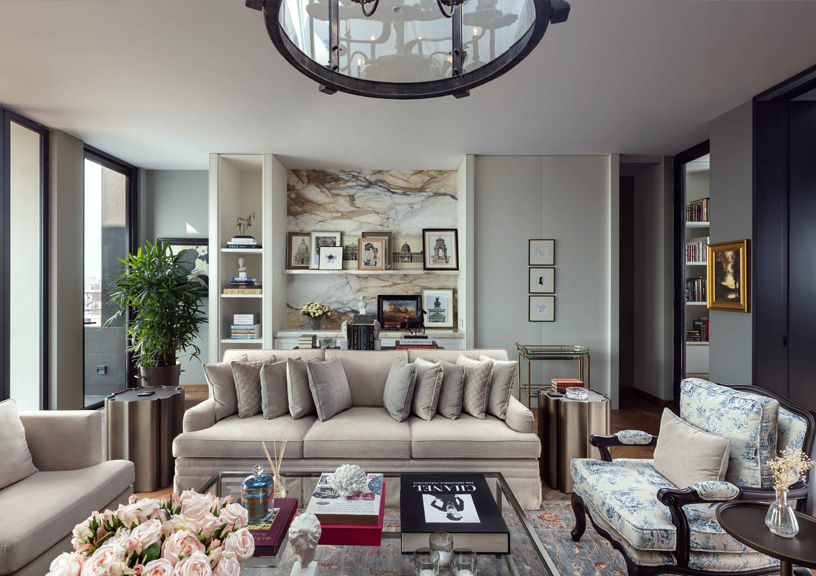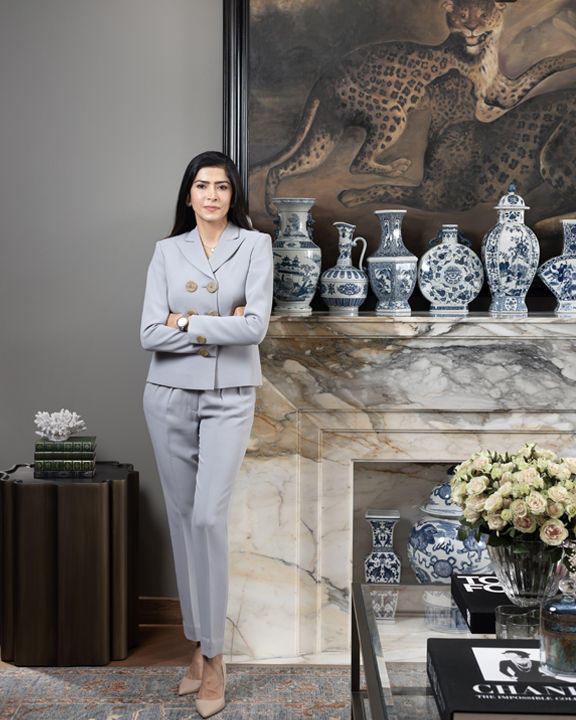 The revival of Art Deco in modern interior design is a testament to its enduring appeal and timelessness. By incorporating bold colors, luxurious materials, geometric patterns, and statement pieces, contemporary spaces are transformed into captivating showcases of glamour and sophistication. The resurgence of Art Deco serves as a reminder that some design movements are more than just trends – they are a source of inspiration that continues to captivate and enrich this world of design for generations to come. Embrace the Art Deco revival, and let the timeless glamour infuse your modern interior with elegance and allure.