Nestled in the picturesque city of Douai, northern France, Orionis stands as a celestial beacon, set against the serene backdrop of the Scarpe river and neighbouring the esteemed Arkéos Museum and residential complex. In this breathtaking amalgamation of design intellect and cosmic wonder, Snøhetta and Atelier Silva Landscaping have unveiled Orionis – a planetarium and observatory that redefines architectural brilliance.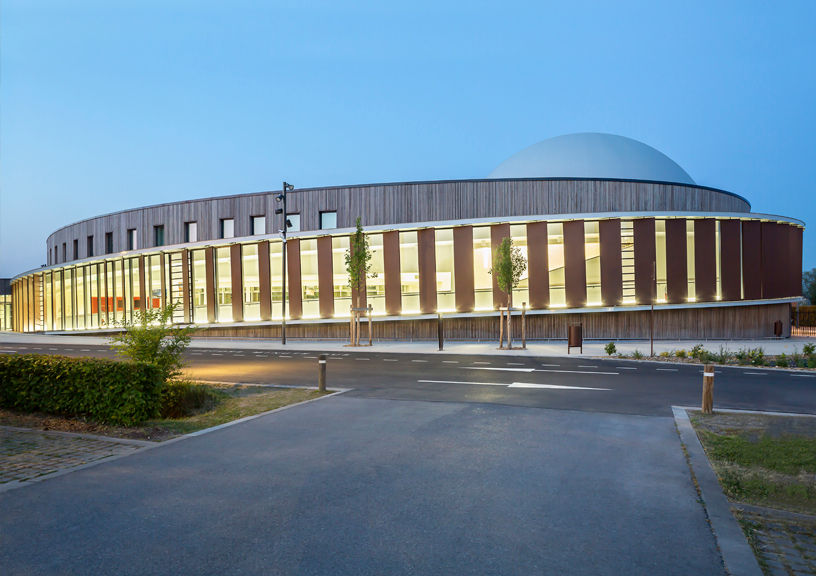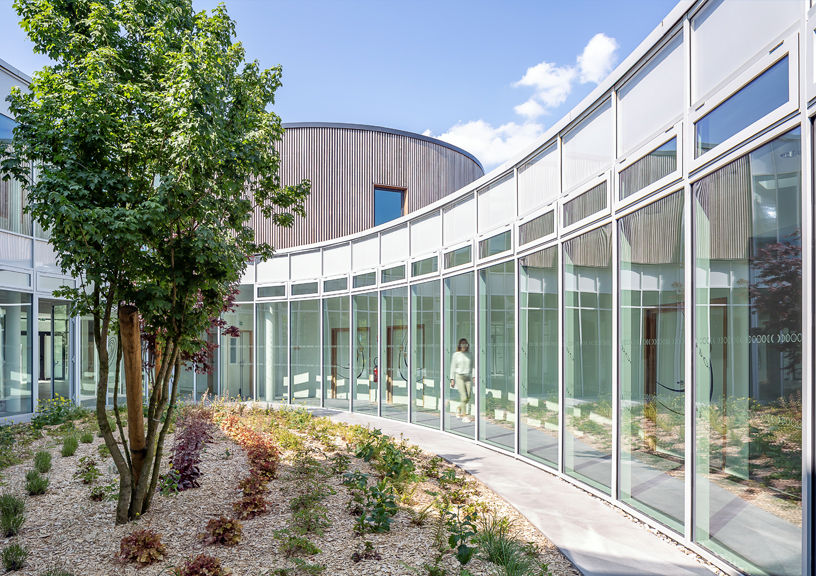 Spread across a magnanimous 2000 sqmts of plot size, the structure boasts an array of captivating spaces designed to offer an immersive journey through the cosmos. The grand reception area greets visitors with celestial splendour, leading them to the enchanting amphitheater where the wonders of the universe will unfold. Beyond lies the heart of the observatory – a room designed to transport visitors on a celestial adventure, where the mysteries of distant stars and galaxies come to life through state-of-the-art technology and captivating visual displays.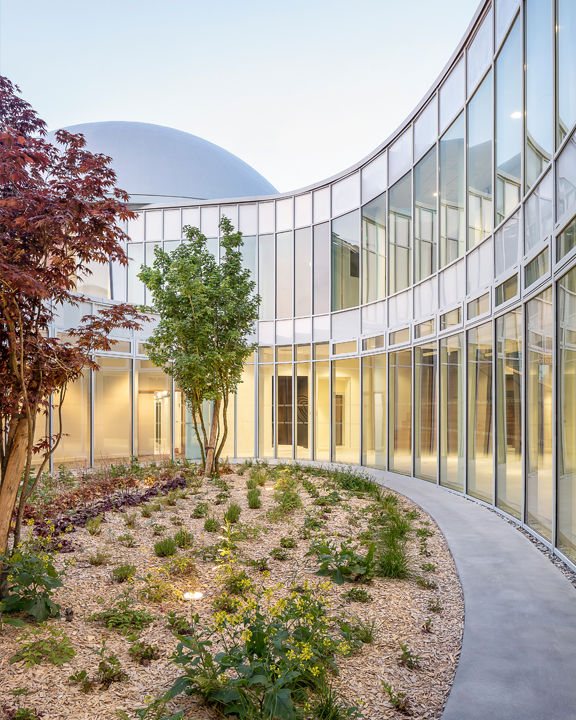 With its grand opening to the public in May, this visionary project embarks on a cosmic journey, inviting all to indulge in an immersive and enlightening experience. The 2,000-square-meter Orionis draws on the elegance of poplar wood and glazed walls adorned with rust-coloured steel brise-soleils, nodding to the architectural aesthetics of the adjacent Arkéos archaeology museum, forging a cohesive visual narrative while sharing landscaped areas and parking lots – a testament to the celestial integration of two cultural entities.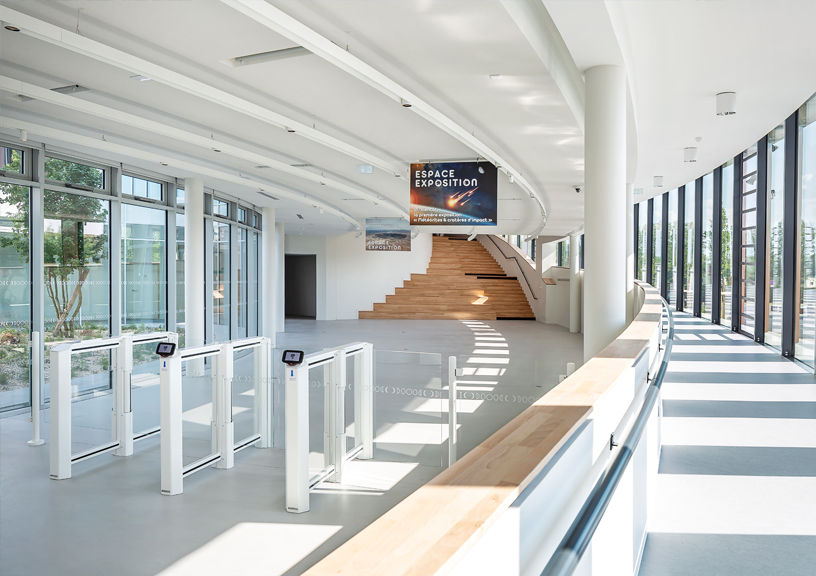 Inside, the cosmic embrace of the elliptical movement that inspired Orionis envelops visitors as they follow a well-designed circuit, guided by a gently inclined ramp. This celestial path unveils the wonders of the cosmos one step at a time, leading to the immersive room where the mysteries of the universe come to life. The narrative of continuous movement is exquisitely woven throughout the hallowed halls of Orionis, from the grand reception area to the enchanting amphitheater, creating a seamless celestial odyssey.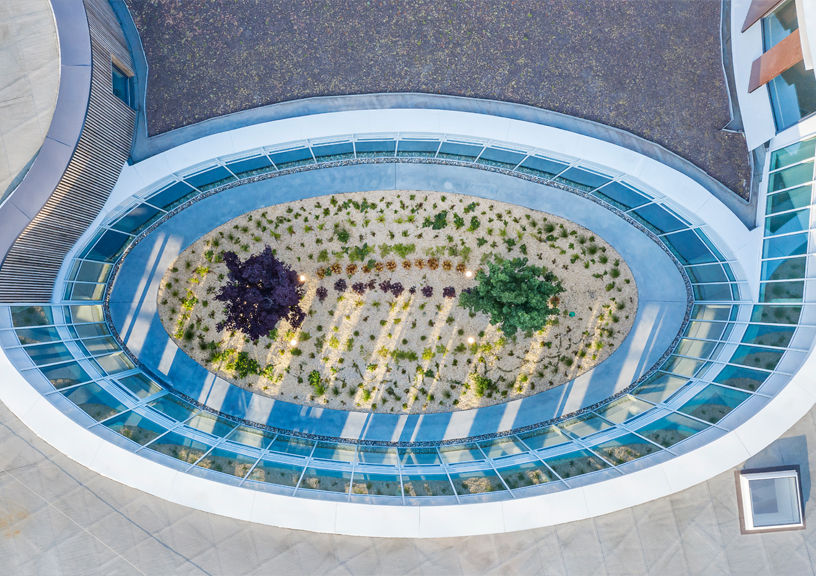 Evidently, as a true celestial citizen, Orionis embraces its surroundings, weaving an eloquent narrative with the timelessness of the Scarpe river and the adjacent landscape. Considering the notion of timelessness is also found in the continuous movement of the Scarpe river and the surrounding landscape that weaves a physical and visual link to the planetarium. The two alluring domes, therefore, elegantly enveloped in light grey PVC, house the building's screening and projection rooms, acting as celestial beacons that illuminate the night sky, even from afar. A translucent façade serves as a celestial veil, inviting passersby to indulge in the enigmatic spectacle that lies within.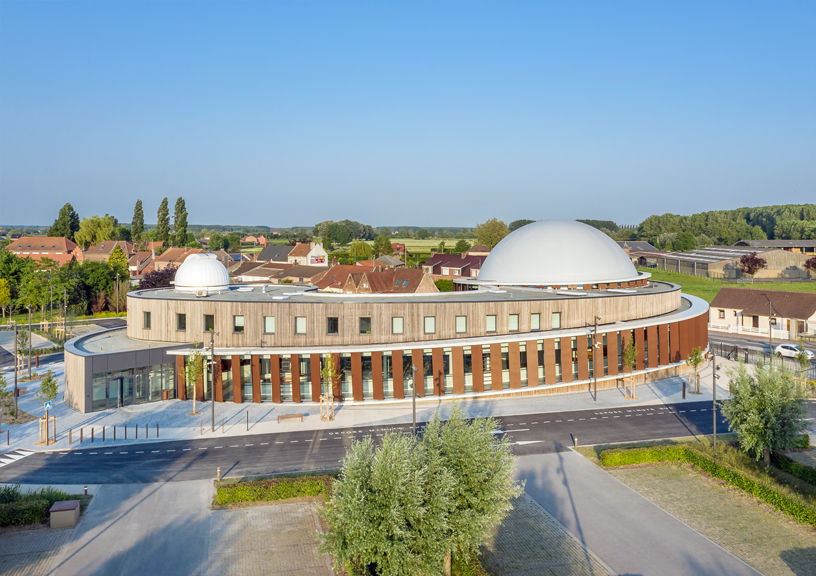 To read more, grab a copy of our August 2023 issue or click here!
Photo credit: Jad Sylla
FACT FILE
Client: Douasis Agglomeration
Size: 2000 m2
Architecture and Interior Architecture: Snøhetta
Building engineer: CET Ingénierie
Environnemental engineer: Impact Conseil et Ingénierie
OPC: Cicanord
Acoustic engineer: Studio Dap
Landscape: Atelier Silva Landscaping and Snøhetta
Timeline: September 2019 – May 2023