Bringing sustainability to the forefront, ASRO Arcade India engineers a facade using colorful copper patinas
Snuggled in the busy residential area of Gurugram—is the resplendent residence of Ar. Robin Sisodiya, the Founder of ASRO Arcade India, built on a land area of 125 sqm, with utmost aesthetics and efficiency. The primary idea for this "retreat" was a space that allows its occupants to live closer to nature, which is successfully achieved through the use of natural elements and materials in design. Considering the restricted plot size and the inevitable adjoining construction, the home draws inspiration from apartment-style living which maximizes the height of the residence, inherently bringing a sense of grandeur to the facade.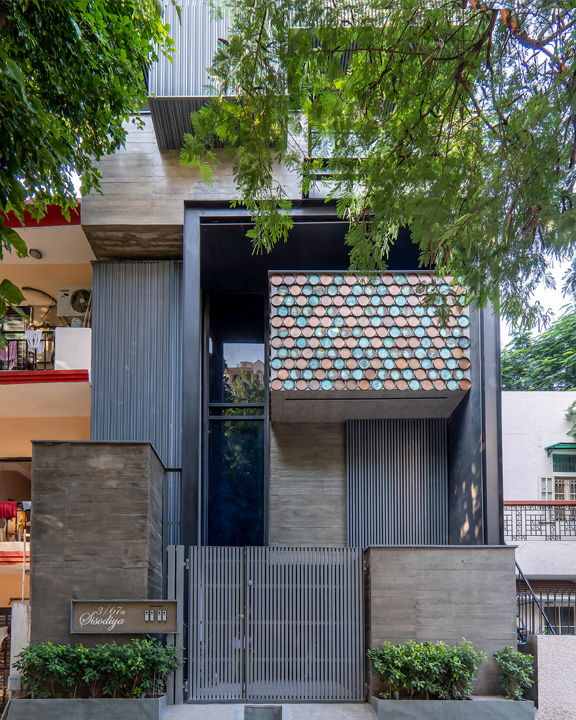 The innovative one-of-a-kind exterior with aluminum and copper makes the residence stand out from its surroundings.  With natural finishes, vibrant accents, and glimmers of verdure, the facade looms out, exuding a rustic elegance. The facade in itself appeals as an artwork with colorful copper patinas lending an undeniable artsy aesthetic to the exterior. ASRO Arcade, always known for its innovation in facades, has introduced copper facade cladding for the first time in India.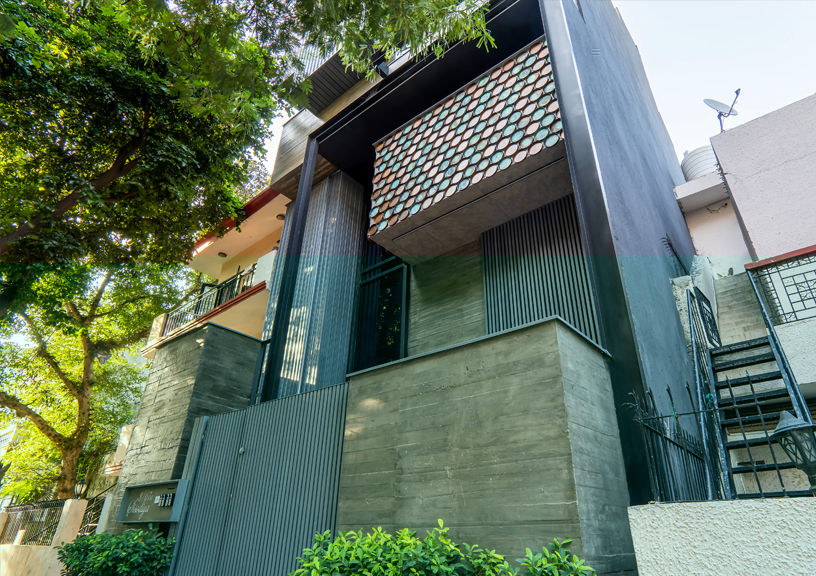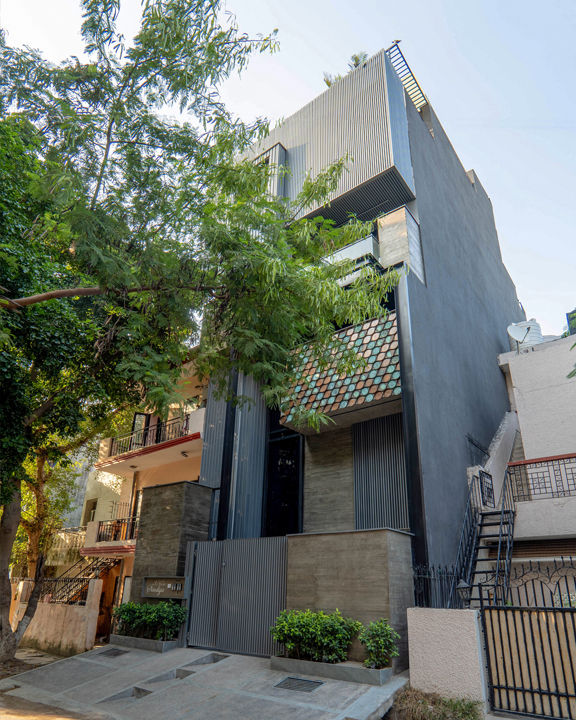 The factor that makes copper cladding the standout choice is its durability, resistance to wind, rain, and temperature fluctuations, along with its corrosion-resistant properties. Also, an interesting juxtaposition of built volumes brings additional natural light to the interiors, while also adding aesthetic interest to the exterior. Further, the diffused lighting highlights the profiles of these volumes enhancing the visual appeal at night.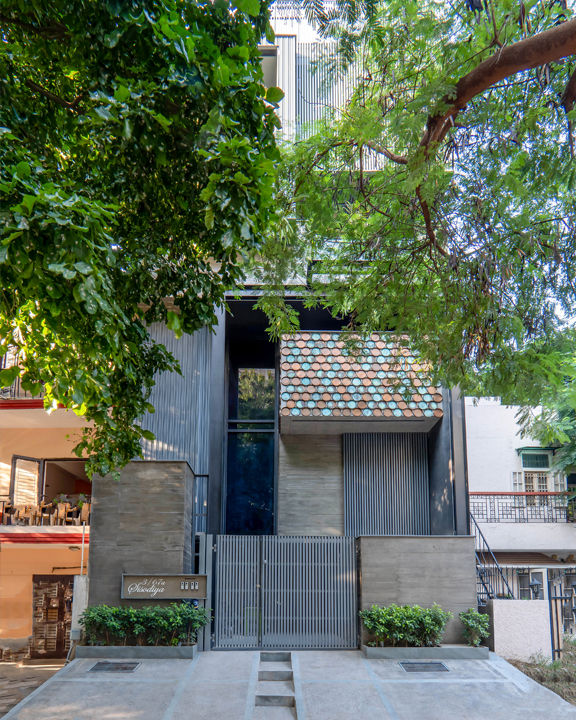 Thus, this residence brings sustainability to the forefront with its conscious and impactful design that includes efficient facade design, energy-saving LED lights, and the predominant use of local materials.  
FACT FILE :  
Name of the project:  Sisodiya's Residence 
Designer:  Ar. Robin R. Sisodiya 
Location: Gurugram, Delhi NCR 
Area (Sq.ft):  1350 sq ft 
Photo courtesy: Ruhi Photography