An all-encompassing aura of magnificence pervades through the Elan workspace crafted by Essentia Environments
An office is not merely a physical realm where employees carry out their duties; instead, it is an extension of the company's distinct personality, culture, and principles. The endeavor to devise an office environment that truly reflects the brand identity and values is an indispensable pursuit for businesses seeking to cultivate a sturdy and consistent corporate image. The Elan office, artfully crafted in Gurugram by the dexterous hands of Essentia Environments' design team, serves as a sterling example of how to create a space that is an integral part of the organization's brand identity.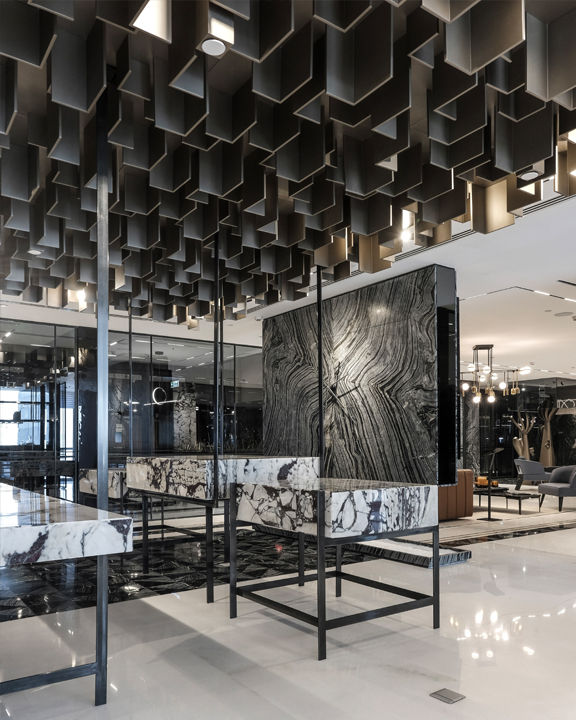 An all-encompassing aura of magnificence pervades the Elan workspace, with luxury seamlessly woven into the very fabric of its design through the use of sumptuous Italian marble for walls and flooring. The exquisite interior of the office showcases intimate spatial alcoves enrobed in calming neutral hues and garnished with generously proportioned bookshelves dedicated explicitly to confidential spaces or discussion zones.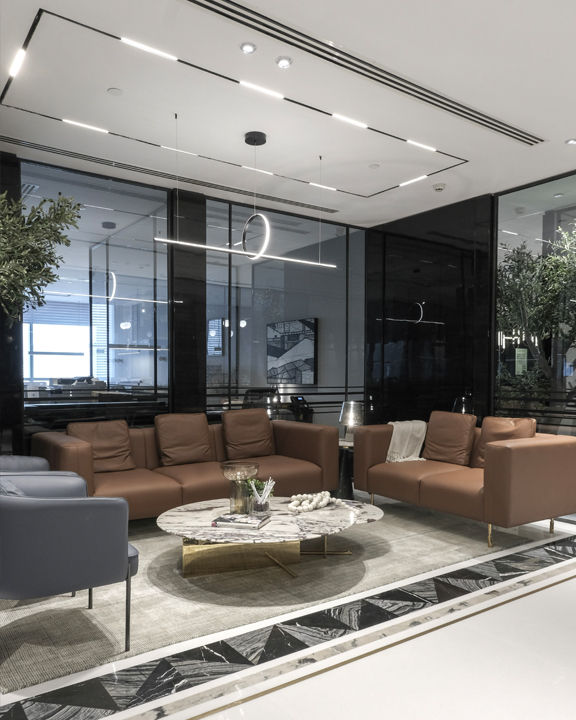 The designers have adroitly employed innovative techniques of spatial refinement to enhance the feeling of seclusion and retreat in these areas. These exclusive enclaves serve as tranquil havens amidst the frenzied milieu of the bustling office, offering a serene oasis of peace and introspection that facilitates profound concentration and generates a tangible impression of seclusion.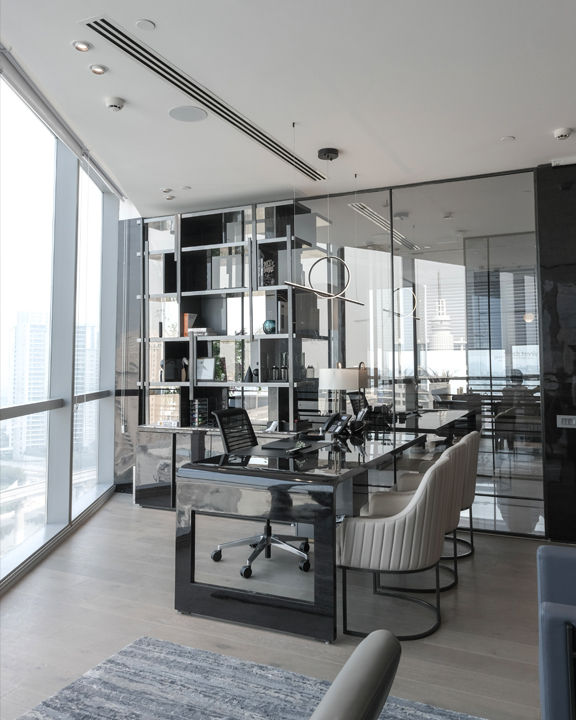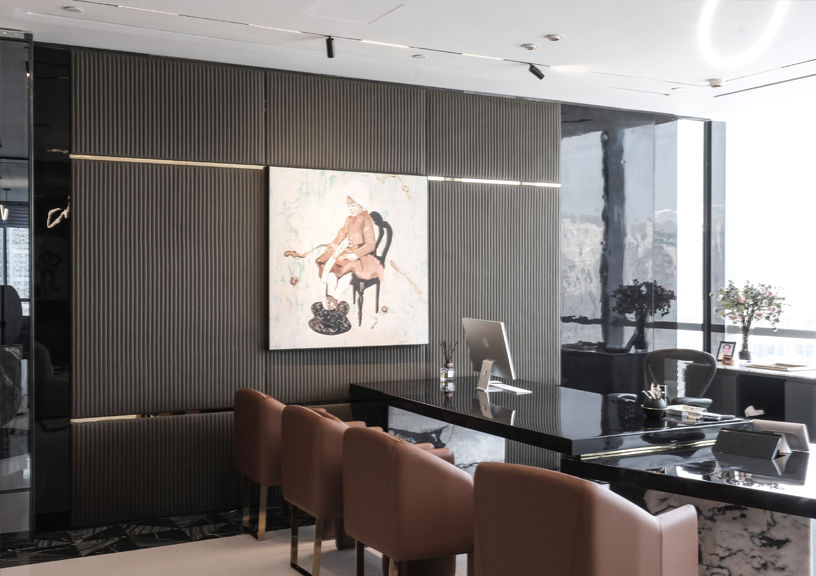 The office space boasts an extensive assortment of bespoke furnishings that showcase an unparalleled level of intricacy and artistry. Painstakingly executed with utmost finesse, the fastidious selection of imported materials weaves a seamless amalgamation of design constituents, elevating the office to the pinnacle of extravagance and sophistication. The interiors are also graced with tastefully crafted statement light fixtures that exude an ambience of refinement and modernity. These sleek and polished illuminating elements are meticulously placed to establish a harmonious fusion of style and functionality.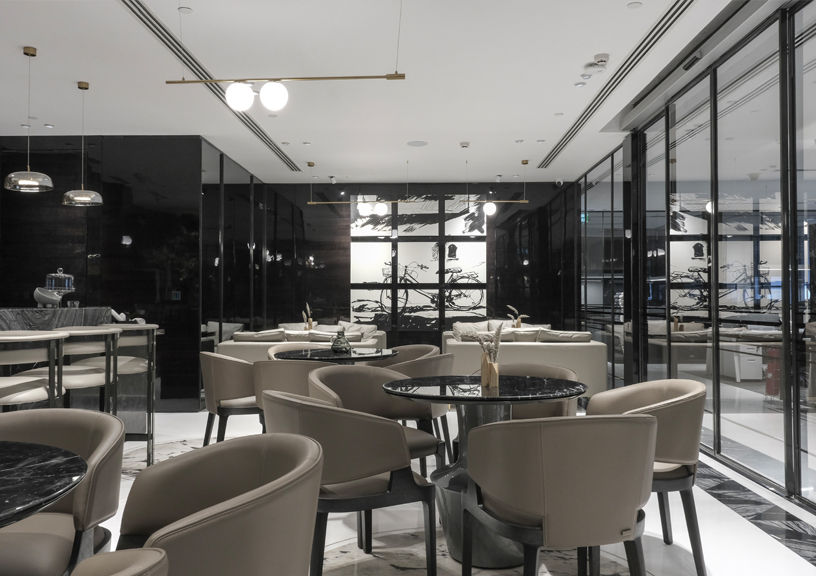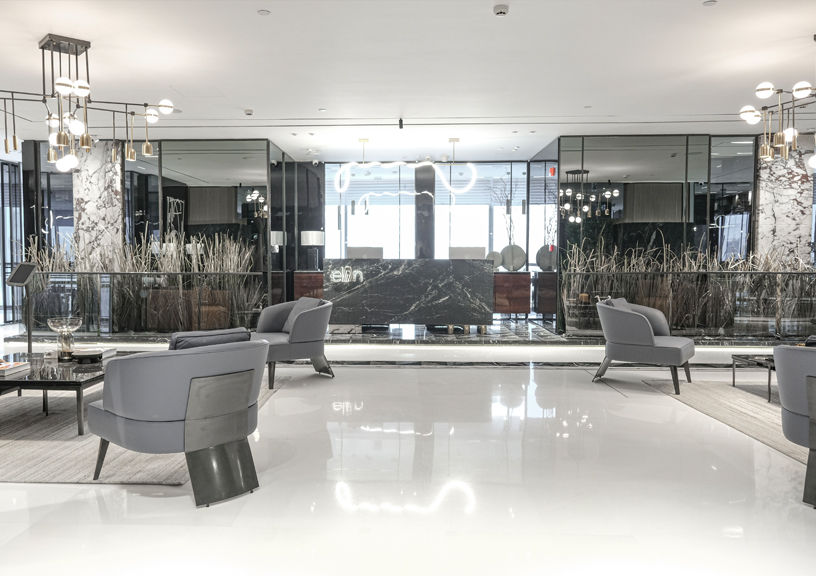 Furthermore, the workspace exudes an aura of volume, achieved through the generous utilization of glass, accentuating an expansive setting. However, to address concerns related to confidentiality, copious amounts of flip glass have been incorporated. This revolutionary design element bestows the flexibility to metamorphose the area from an unenclosed and inviting space to one that is securely shielded with the mere flick of a switch. Such a discerning application of design features attests to an astute and considerate approach, guaranteeing that the environment is both functional and fashionable.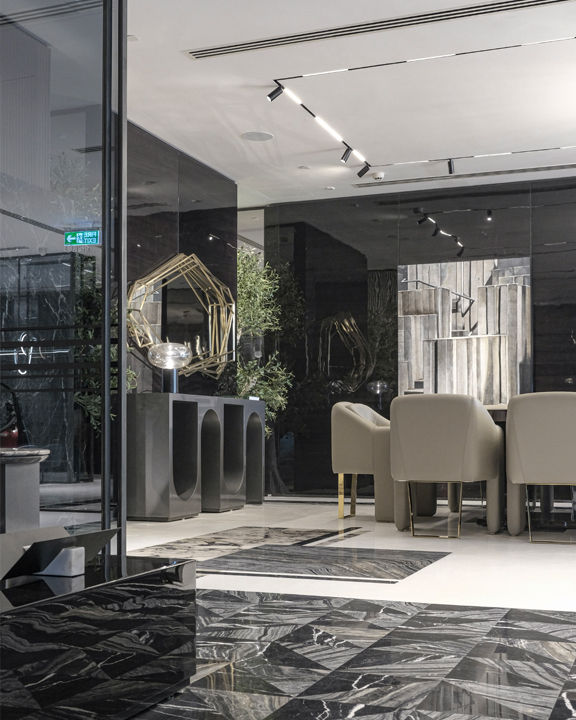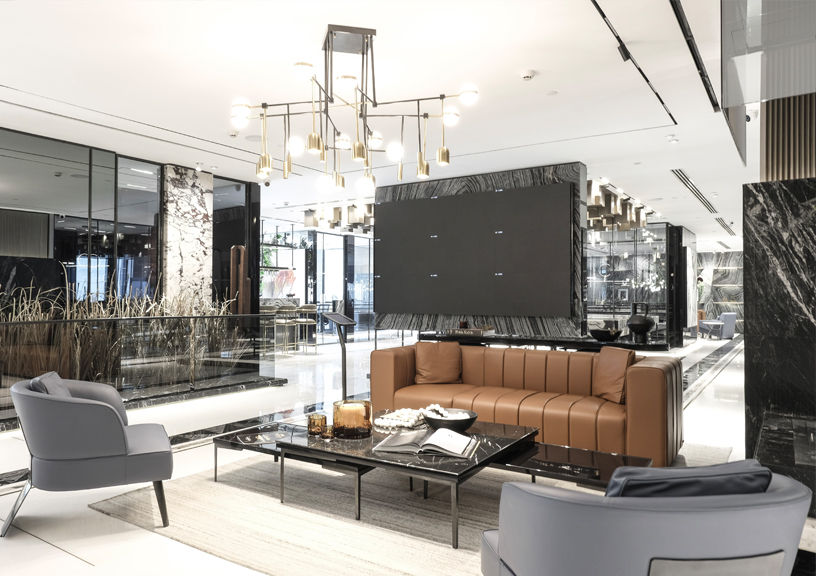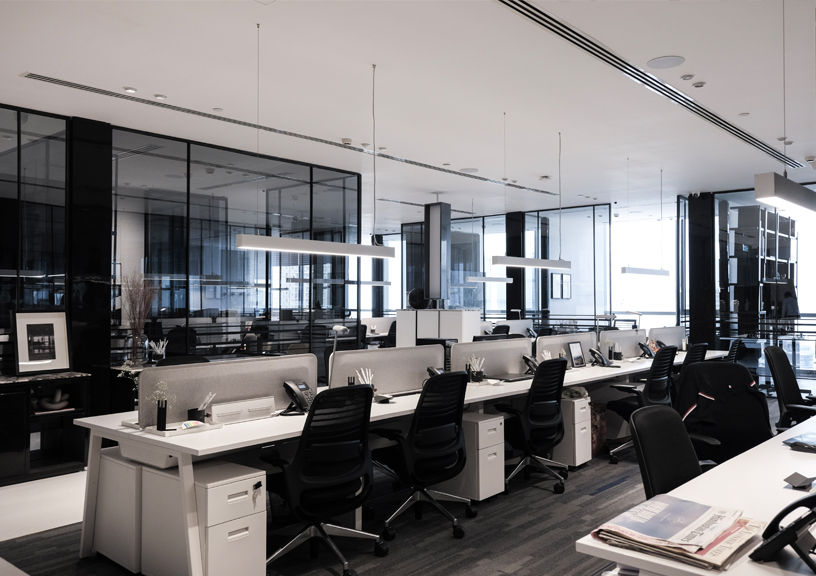 The design of the Elan workspace confers unrestricted mobility, facilitating a seamless workflow that engenders heightened efficiency. Moreover, it inspires an impression of spaciousness, allowing personnel to navigate the workspace without encountering any feelings of confinement or restriction. The outcome is an environment that nurtures productivity and cultivates a sense of well-being among employees.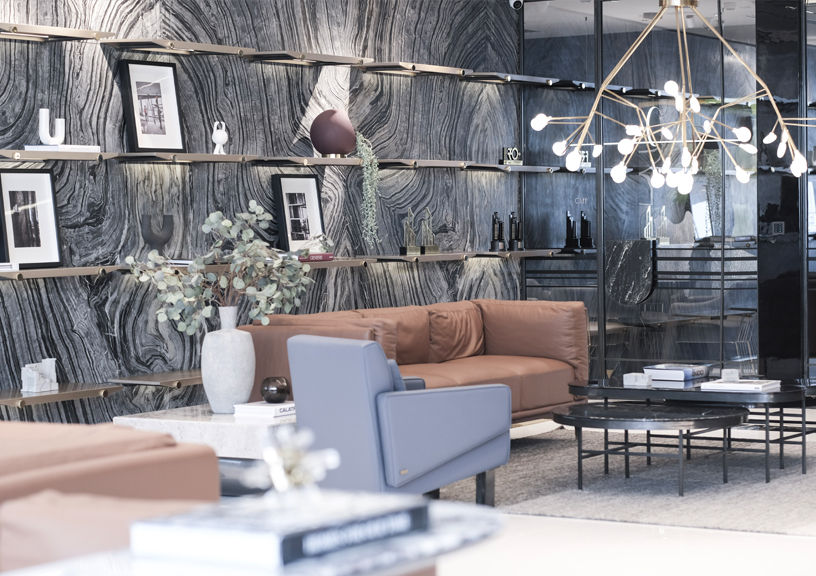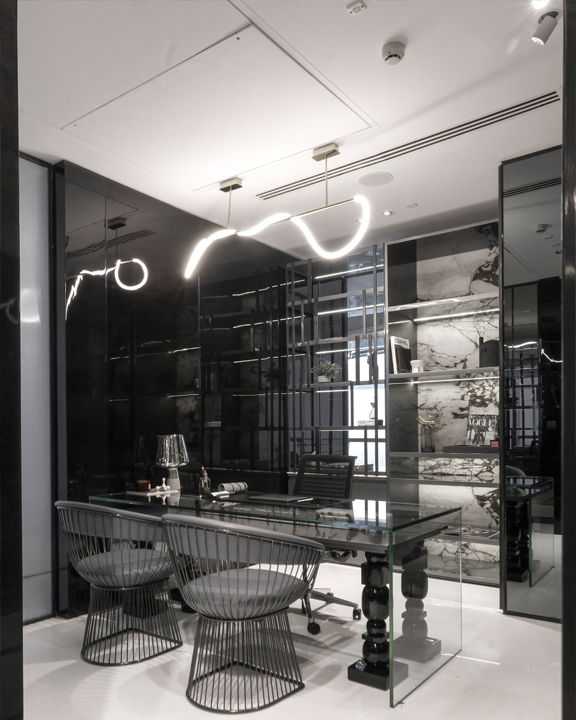 A plethora of art pieces bedecks the interior of the Elan workspace, serving as a compelling center of visual allure while also functioning as a conduit for a dynamic and invigorating professional domain. These works encompass diverse mediums, such as paintings, photographs, sculptures, and digital creations, all of which are meticulously curated to foster an atmosphere of interactivity and coherence between the workspace and its staff. This confluence elevates the setting, instilling a heightened sense of pride, inspiration, and creative ardour.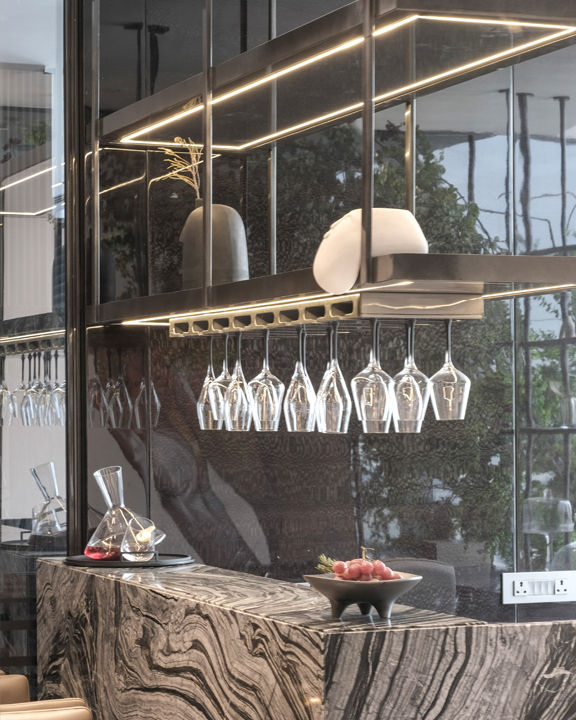 Elan also houses a cafe adorned with premium quality leather seating arrangements that exhibit exceptional durability and resistance against dirt and damage. The infusion of sophisticated design features, in conjunction with the deployment of top-tier materials, engenders an ambience that exudes comfort and inspiration, rendering it the ideal setting for employees to luxuriate during their leisure time. Moreover, the exclusive bar corner exudes a sense of relaxation and conviviality, providing a splendid opportunity for the occupants to engage in socialization and unwinding after a day replete with arduous work.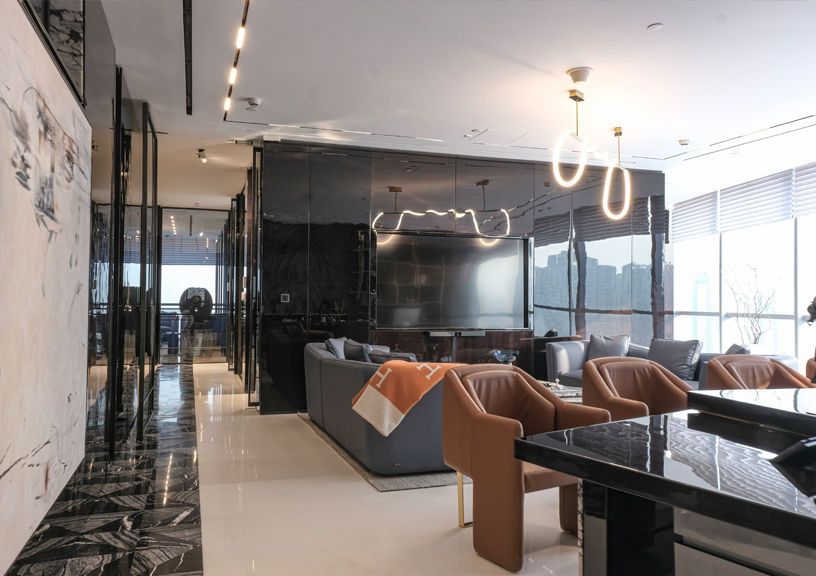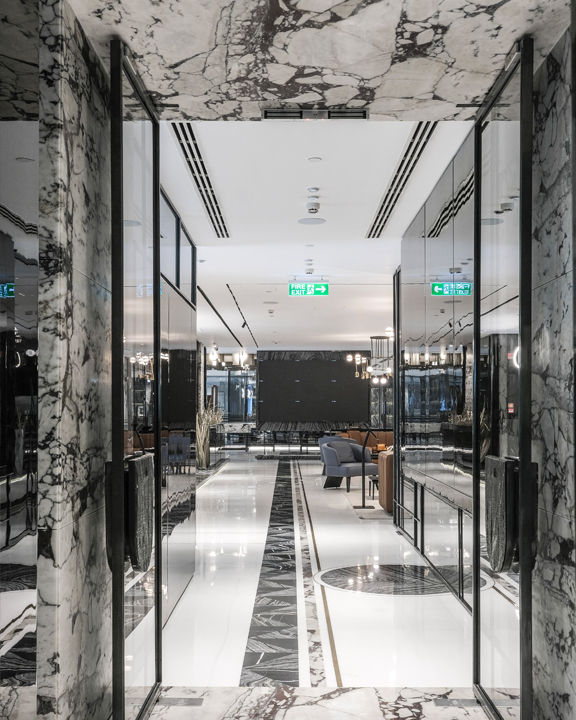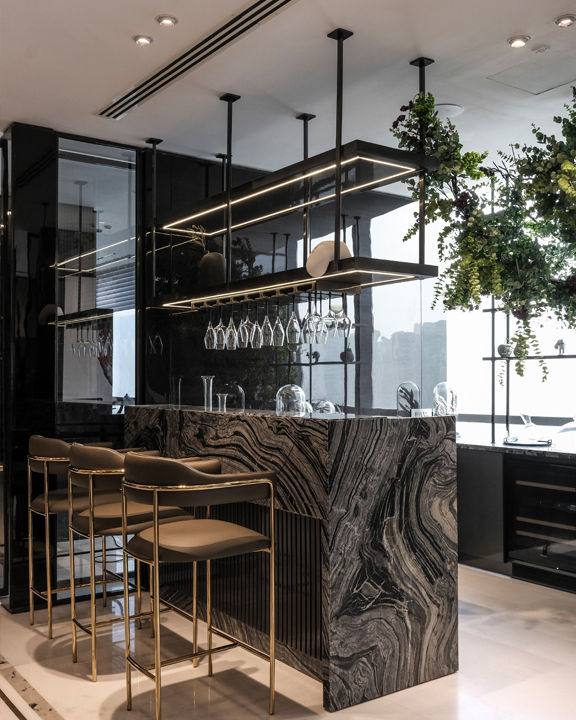 In essence, The Elan office is the quintessence of serenity, luxury, and comfort, fueling employees to transcend their limits and strive for excellence. The pacifying aesthetics, lavish amenities, and congenial atmosphere of the workspace synergistically enliven innovation and productivity within the staff, establishing a conducive milieu for enhanced creativity and efficiency.