The Berkley house designed and built by RSAAW in North Vancouver, Canada is an extensive renovation project that is spread over 2800 sqft. The central idea was to transform the residence inhabited from the year 2009 into something more purposeful and sustainable enough to accommodate future generations.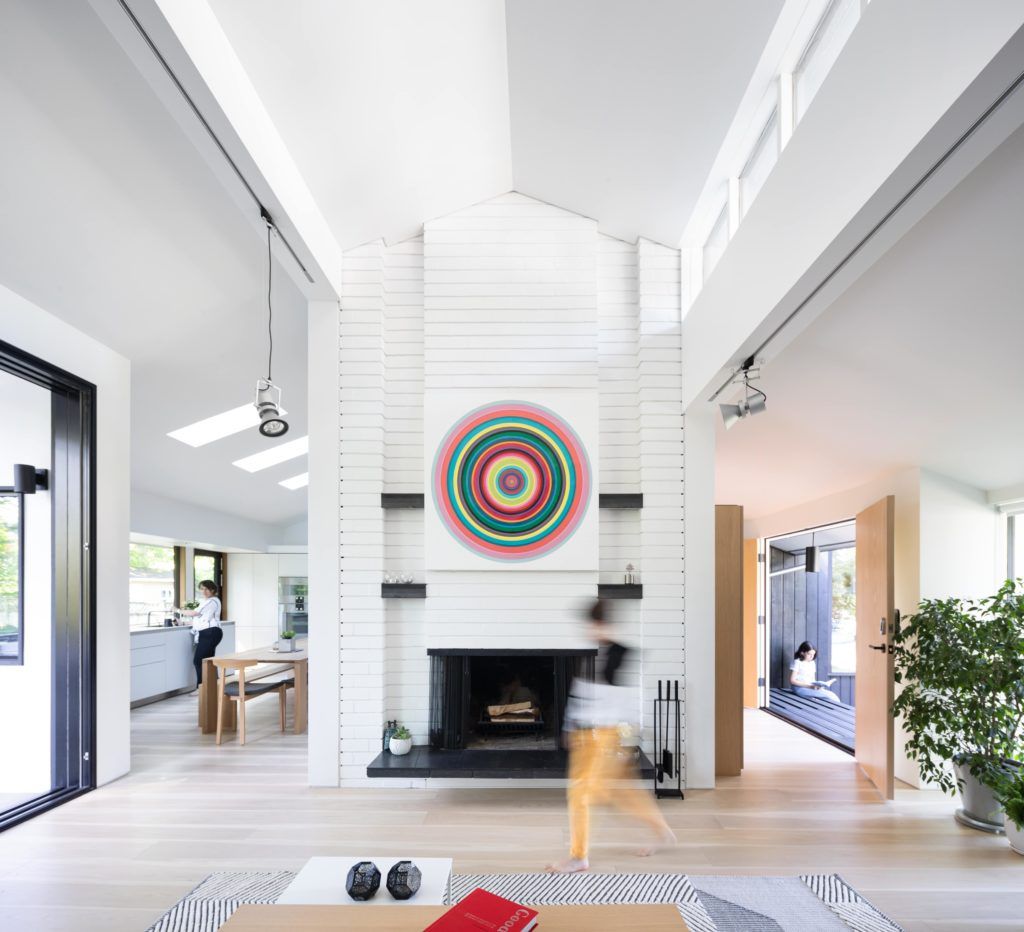 The original character of the house which comprised a Californian environment in the real context of a Canadian house was extraordinary. Also, a quasi post-and-beam style was the other feature of the house that was focused on not having to be compromised during the renovation process. The primary work involved replacing the entire interior building envelope, installing triple glazing throughout, and replacing the forced air system with energy-efficient underfloor heating. This in turn proved to respond to the real Canadian climate while also reducing energy wastage. The Berkley House in Canada, renovation reflects the family's future while reflecting on the past to finally be the result of a respectful homage to architectural influences, both at home and abroad.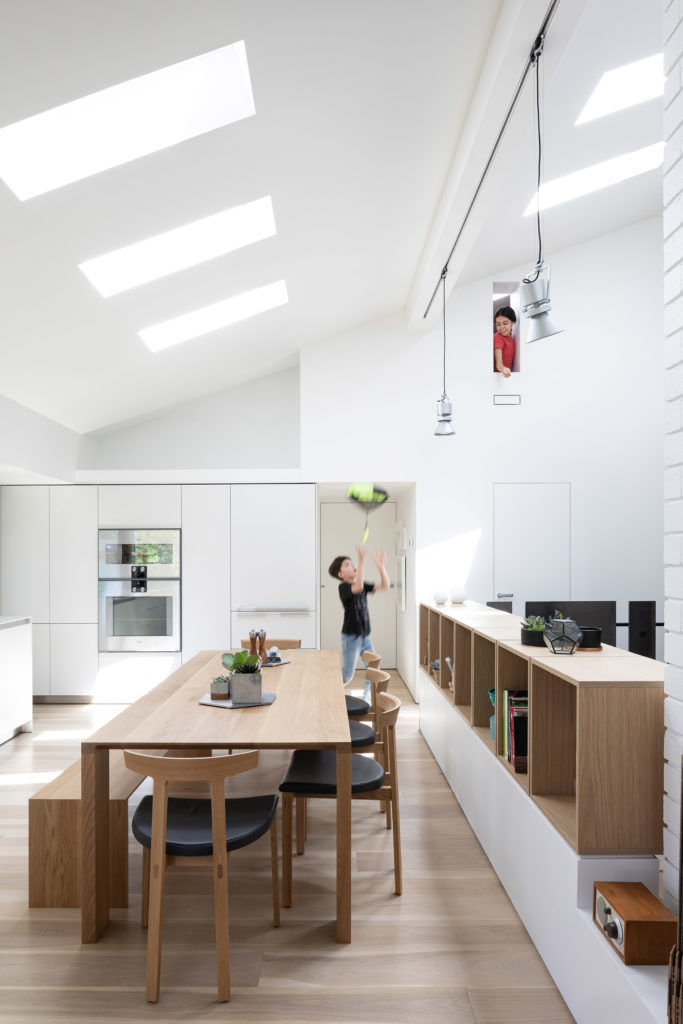 Prior to the renovation of the house, the two main floors were separated, with the entire lower level serving as a mortgage helper suite. Family spaces were once somewhat cloistered, with minimal natural light entering key areas. 
Through the renovation, both levels of the house got well-connected by an atrium space, attached by a double-height library and multiple skylights. A hallway lined with discreet storage was created out of the earlier mechanical room to house different belongings of the residents. All of these additions finally opened up the entire home and improved circulation. The sense of space was further augmented by vaulting ceilings throughout the main floor and adding oversized glazing to allow for views of the North Vancouver greenery in the garden and beyond, filling the home with light even on overcast days.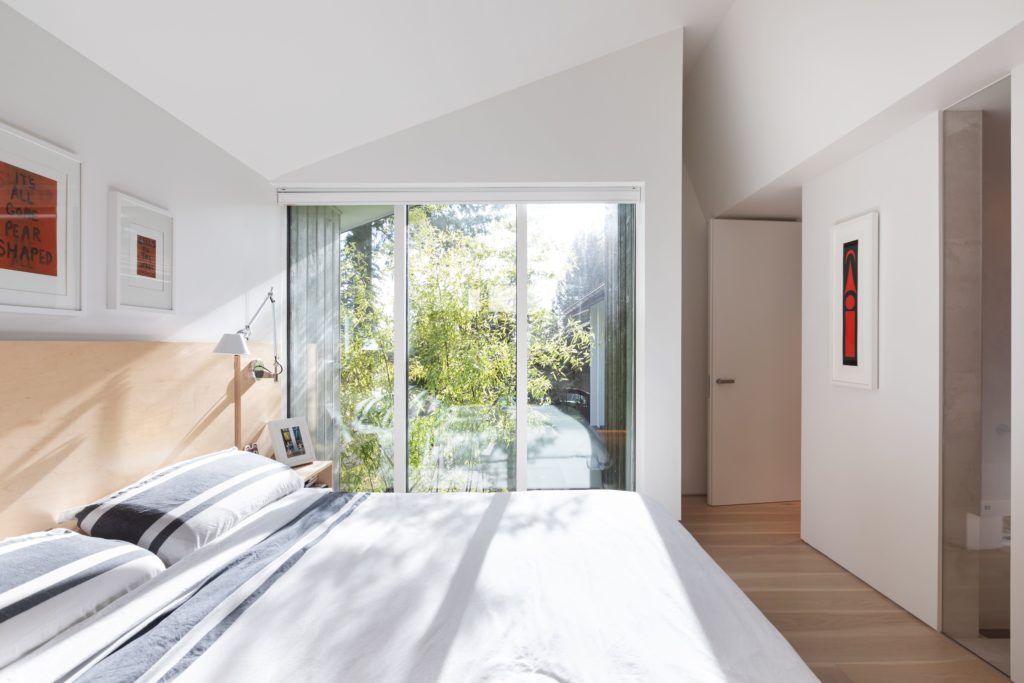 Since the room was vaulted, it allowed us to explore slat colouring at the front, which we thought would be a nice contrast to the monochrome that was used on the house everywhere at the exterior. It echoes the treehouse interior and attic floor.
In the kitchen, the corner window was transformed to become a complete backsplash with the glass done in triple glazing. Also, a newly created children's area in the earlier inaccessible attic space recovered the floor space lost due to opening up the central atrium. The playful stripes of colour in the attic are echoed in the panelling at the entry and in the garden treehouse interior. These tonal explorations, along with the warmth of the custom millwork throughout the home, bring a punch of energy into the home's otherwise gallery-like monochromatic interior and exterior.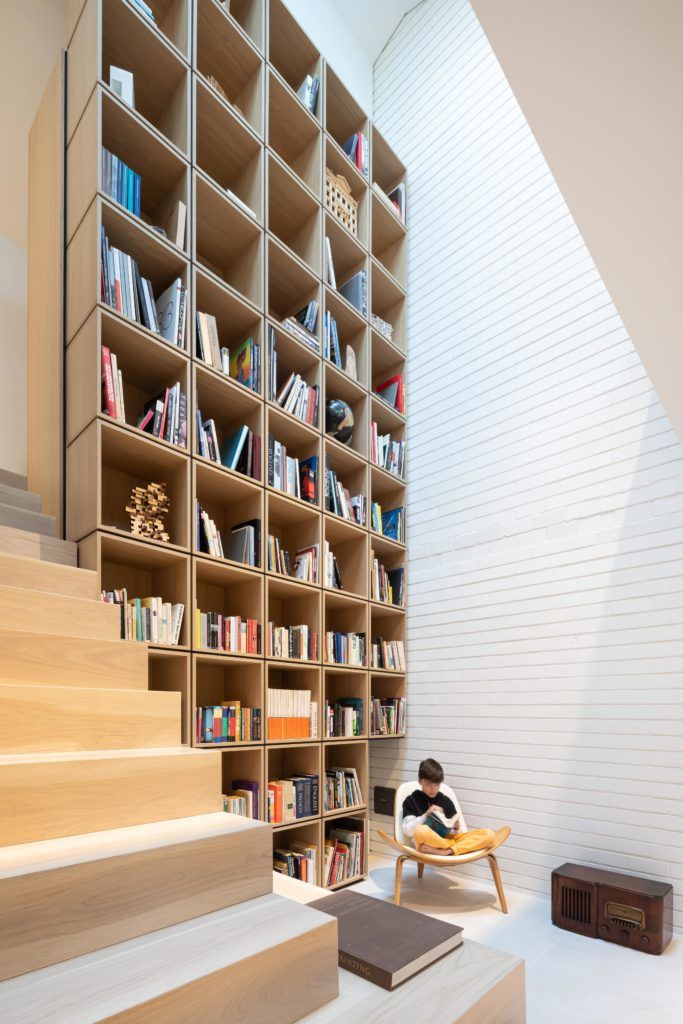 To allow the family enter without worry after outdoor activities, resilient tile flooring have been done downstairs. While upstairs the sense of light and space is amplified by threshold-free light oak flooring and sculpted shadow-line walls.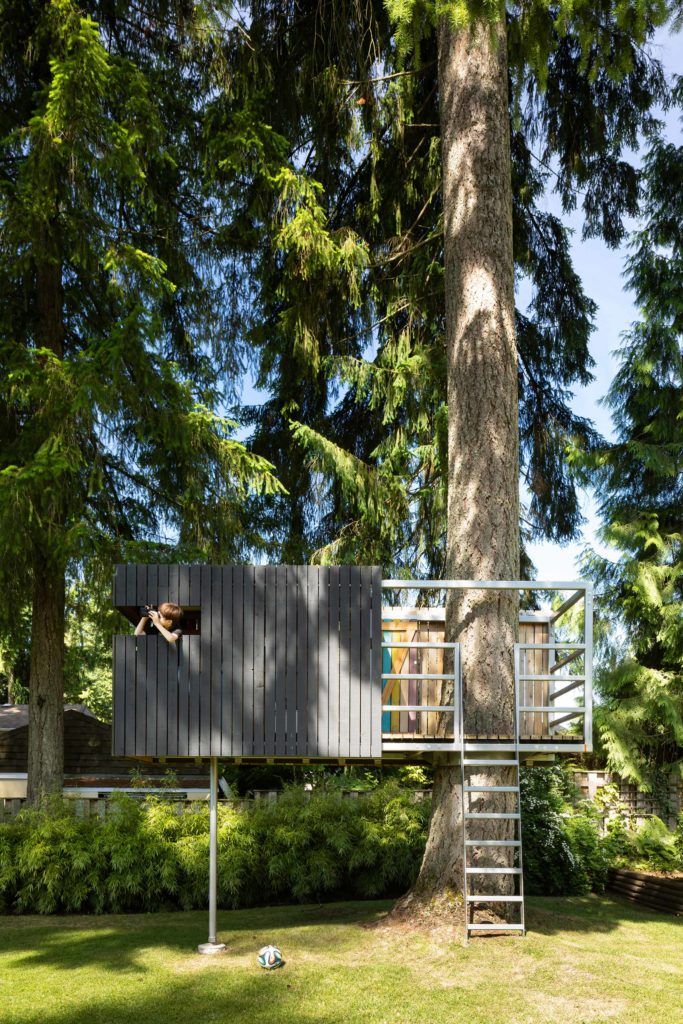 "Our house has truly become a home for our future. Everything has been thoughtfully improved and yet the character of the home we fell in love with still remains. 
All the hidden improvements mean better air quality and lower bills, while the aesthetic changes bring us moments of joy every day." – commented Megan Paris | Owner of the Berkley House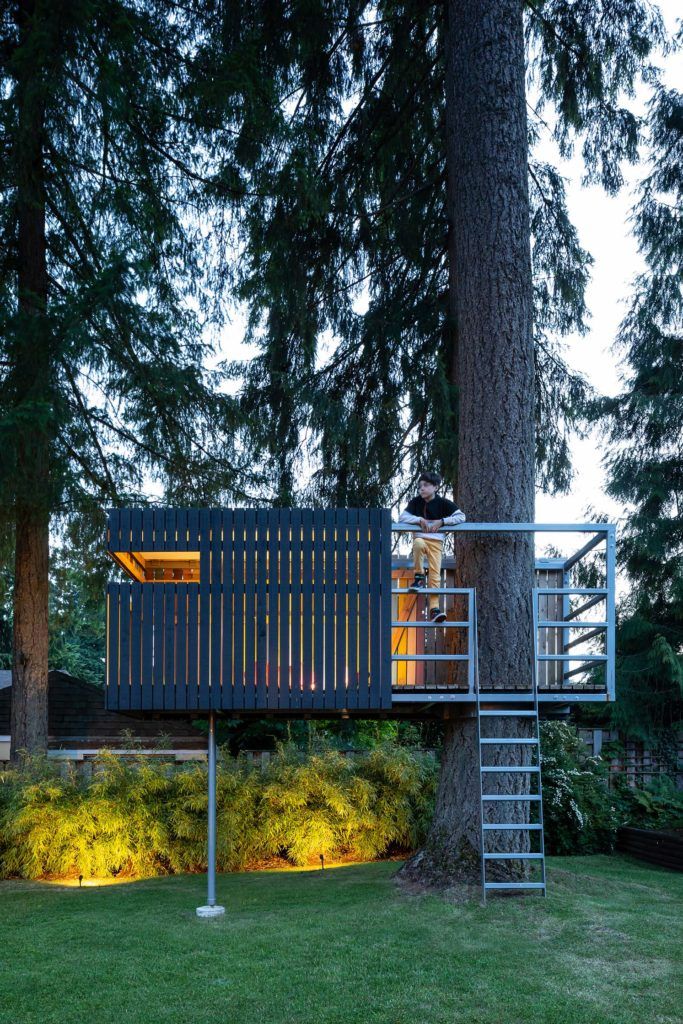 FACTFILE
PROJECT: Berkley House
ARCHITECTS: Rafael Santa Architecture Workshop Inc [RSAAW]
LOCATION: North Vancouver BC
AREA: 2800 SQFT
PHOTOGRAPHY: Ema Peter
Text: Nikitha Sunil | Contributor at A+D