Valencia-based design studio led by Jordi Iranzo and Angela Montagud founded Clap Studio in 2017. They primarily drive their design experiments around the ideas of simplicity, elegance and playfulness while aiming to help both brands and institutions connect powerfully with their customers.
The Baovan restaurant in Valencia is a dream come true for Nacho and his partners who are the owners of the first home-delivered artisanal bao company in their hometown. Their travel experiences around the world specifically around Asia, America and Africa made them ideat 'Baovan', distinctively inspired by the surfing and exploring the lifestyle of all partners who have helped in the development of this project.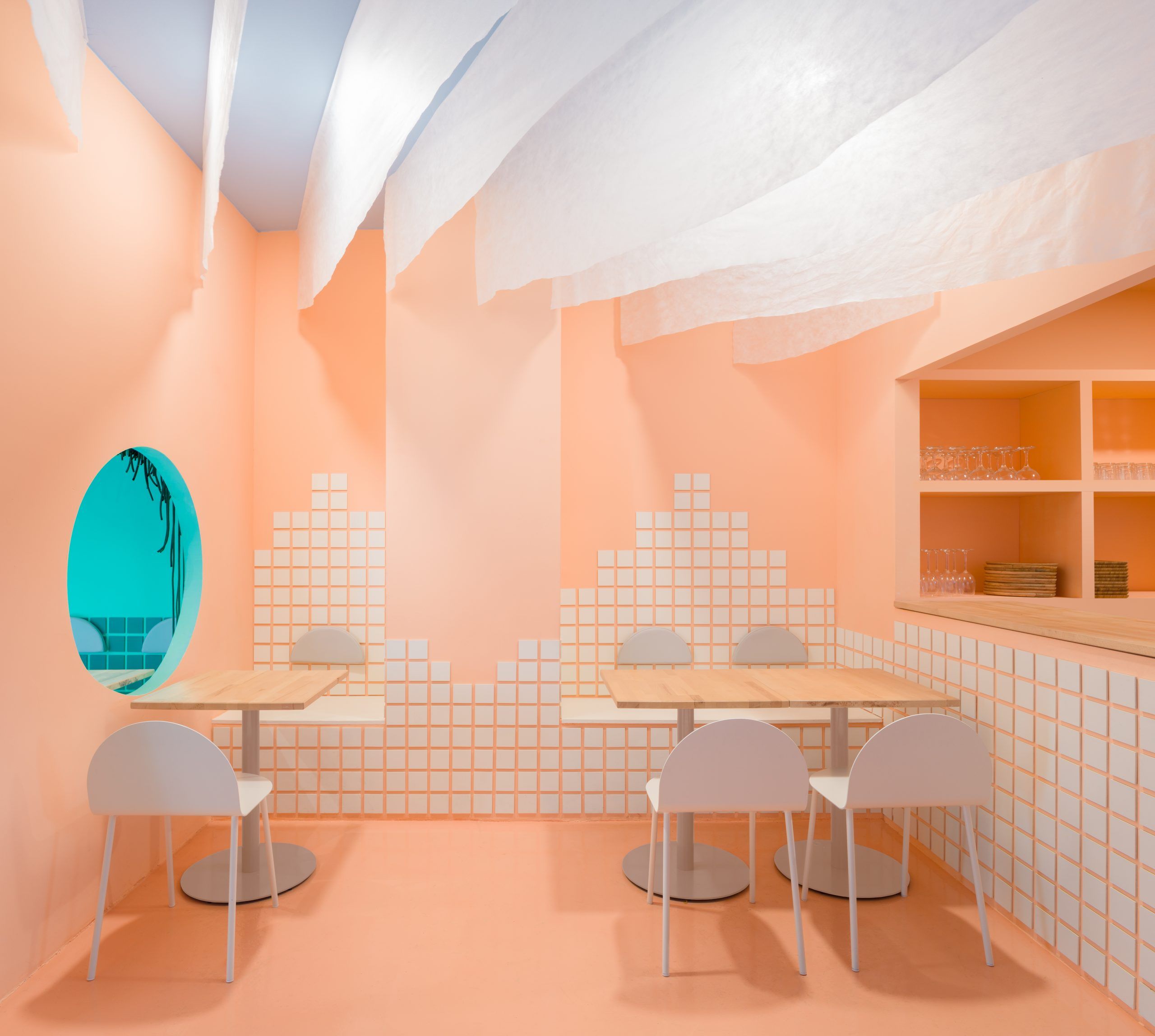 The design by Clap studio was centred around generating an experience with the true spirit and personality of Baovan, linked to the sea. And to be able to carry the user to a beach setting, to watch the sunset while ultimately enjoying some handmade baos.
The entire restaurant was divided into three separate areas, where the user is given the freedom to discover as he or she enters the space.
From the outside, one discovers "the forest", a porch full of ropes that fall from the ceiling representing dense vegetation. Later, once the user crosses the forest he discovers the beach and its sunset.
A screen in the shape of a half-moon, programmed by Vitamin Studio attracts the user's eyes. This screen recreates the colours of a sunset and is programmed to match its duration to dinner service.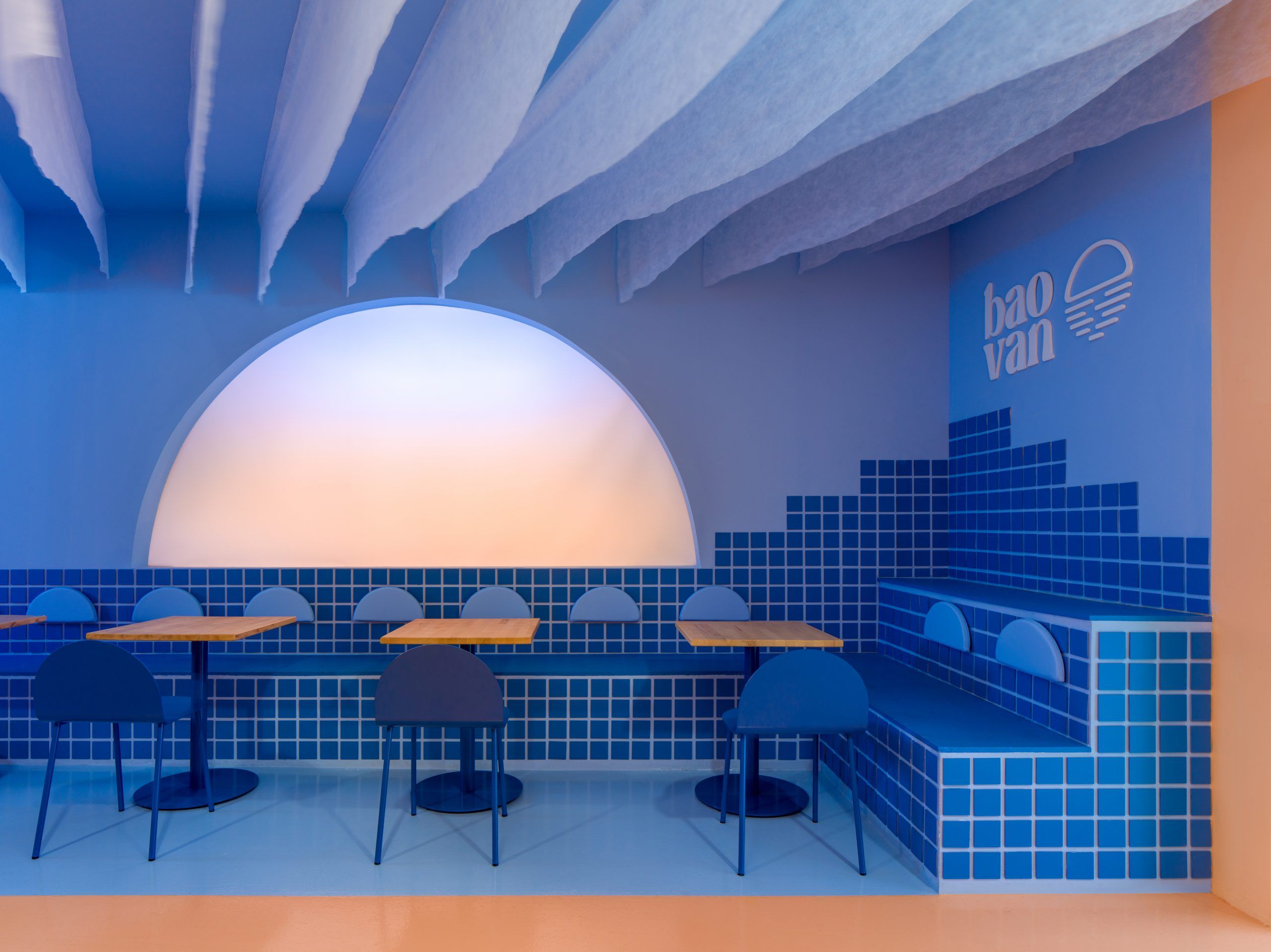 Portraying a constant duality of colours through the interior design scheme, one is transported in and out of the water. Adding to these are the blanket of clouds on the restaurant ceiling causing an elevated excitement, as it brings a magical atmosphere to the interior reflecting the lights of the sunset that is in constant movement.
Taking cues from the shape of the pillowy-soft bao bread, round and crescent-shaped lights have been installed and repeated throughout the space. Also, the Baovan chairs have been exclusively designed for the restaurant to represent the shape of an open bao bread.
FACTFILE
PROJECT: Baovan Restaurant
ARCHITECTS: Clap Studio
Photography: Daniel Rueda
Text: Nikitha Sunil Vallikad | Contributor, A+D