Shaan Patel exhibits a deft hand in dealing with this public infrastructure project that involved designing a civic centre in a crowded neighbourhood on a small plot.
Designed by Shaan Patel, the Bopal Civic Centre is situated in the rapidly expanding periphery of Ahmedabad. Commissioned by the Ahmedabad Urban Development Authority (AUDA), the brief was to design a civic centre with reading room for students from the neighbourhood. These students often lack a quiet secluded space to study in their homes. The project was an opportunity to use a small plot to provide an alternative form of public infrastructure, one which combines a public amenity with an unprogrammed undercroft.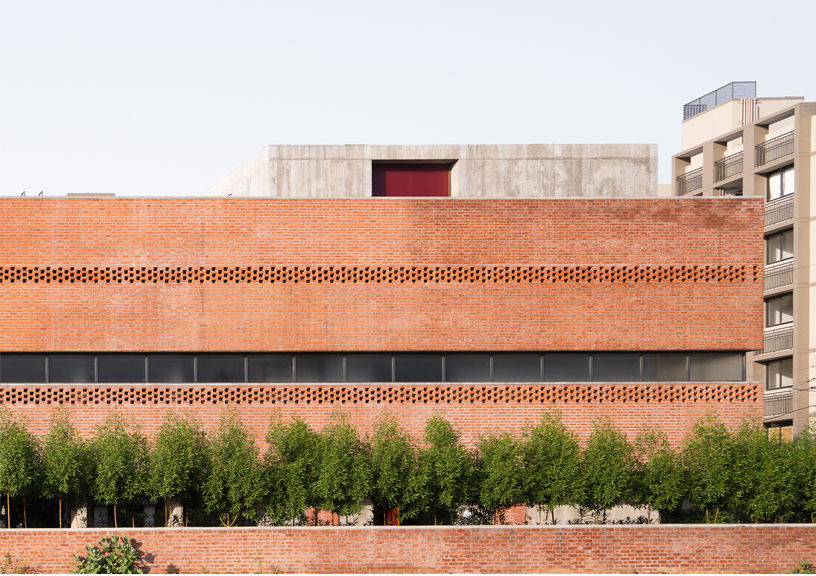 The Bopal Civic Centre is a free standing volume nestled within a set of intimate streets and clusters of low cost housing. It is a compact block with a crisp form compared to the buildings around it. Its proportions are intentionally low and horizontal to establish a kind of stoic presence in its haphazard surrounding.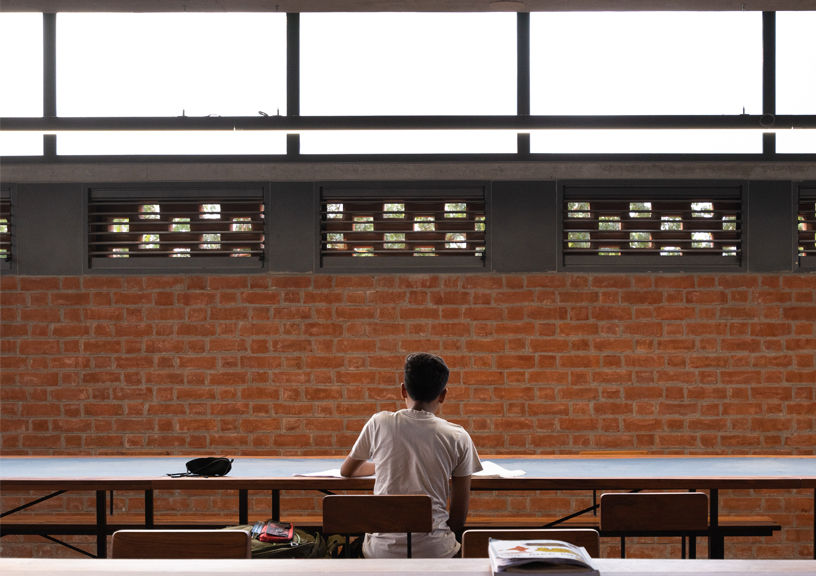 The building holds two identical reading spaces with a simple rectangular plan. A generous top lit stair well cuts through the building connecting these spaces to the public entrance on the ground floor. Each of the floors have rows of tables in the centre of the plan with a passage that wraps around the building. These spaces intentionally look inward with minimal views to the outside. The two spaces offer slightly different environments in the way they are lit. The first floor is lit with a frosted glass strip around the perimeter. The second floor is lit with clerestory windows closer to the centre of the building. This gives both the floors a gentle diffused glow of natural light through the day.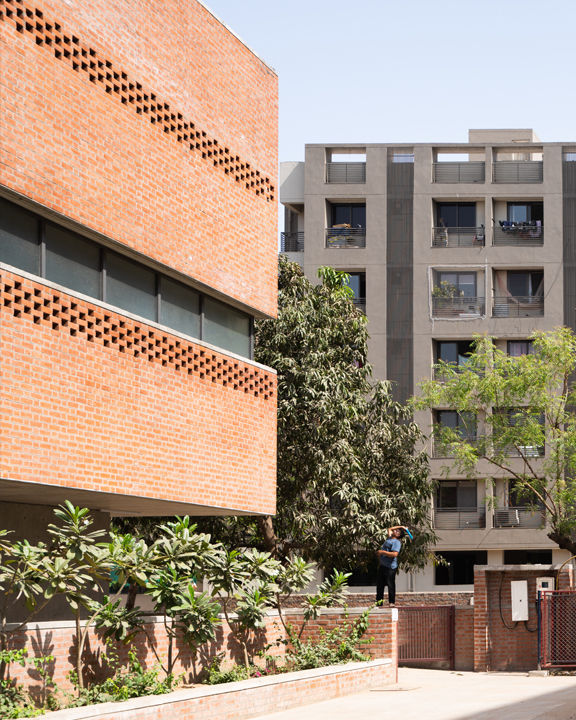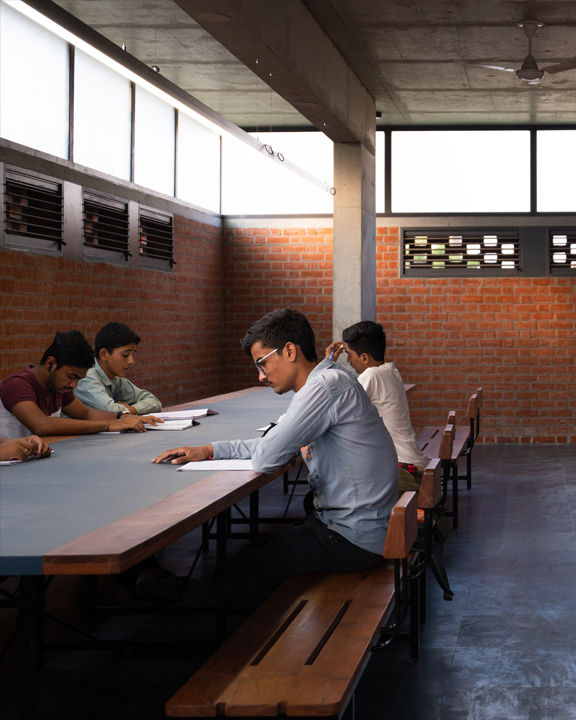 The facade is a tapestry formed by a simple arrangement of brick courses. This gives it a special presence while still being extremely economical in its construction. The language of the facade continues into the floor of the undercroft. Much like the upper floors that look inward, the ground floor acts like a tray, with high perimeter walls enclosing patches of landscape on 3 sides of the building. This forms a kind of shaded refuge, often used as a recreational space for senior citizens from the neighbourhood. As a shaded open space with no particular designated use, it leaves itself open to be appropriated differently in the future.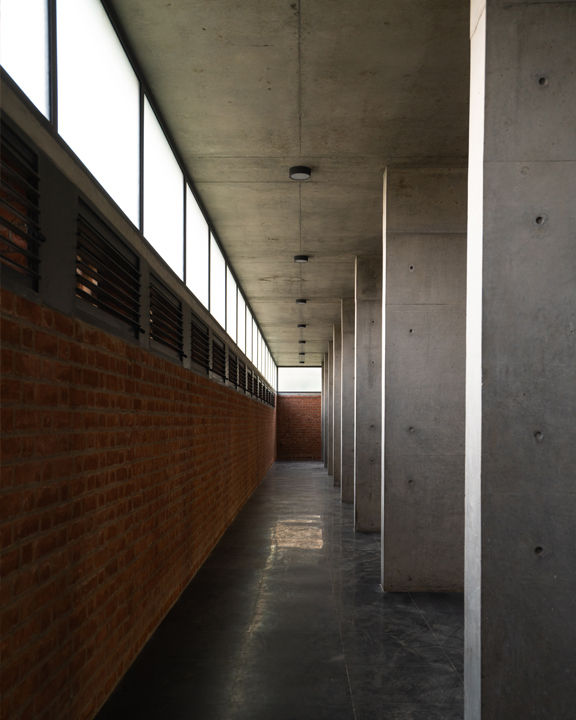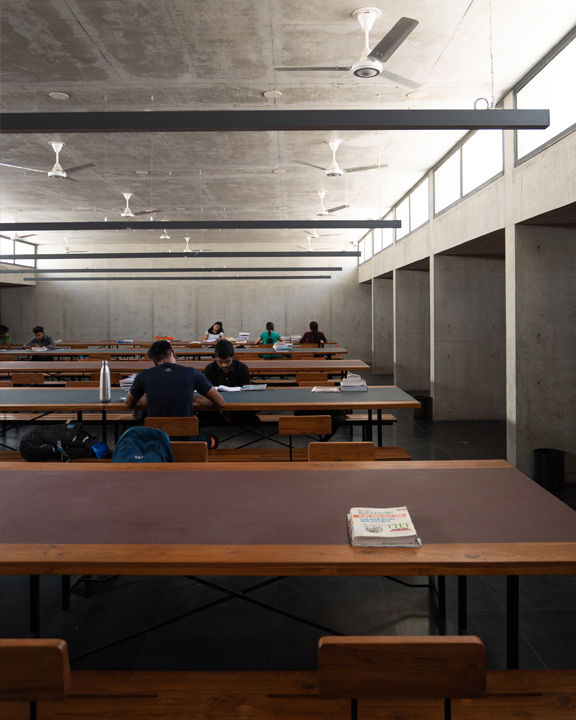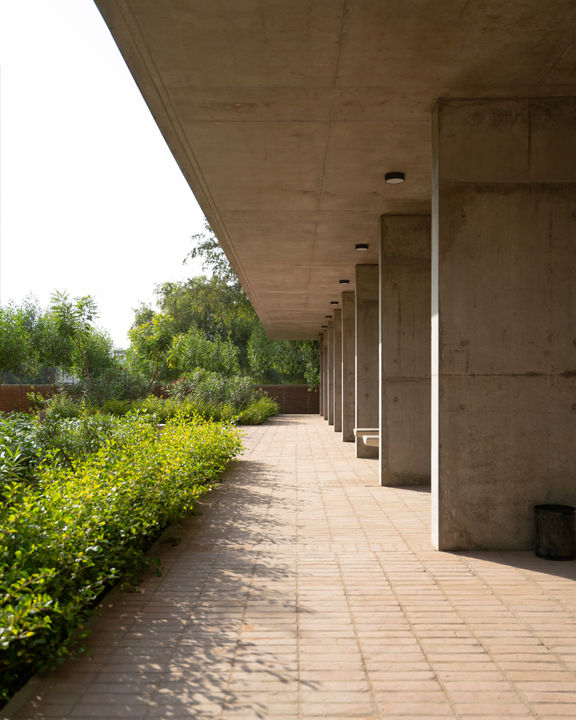 The Plans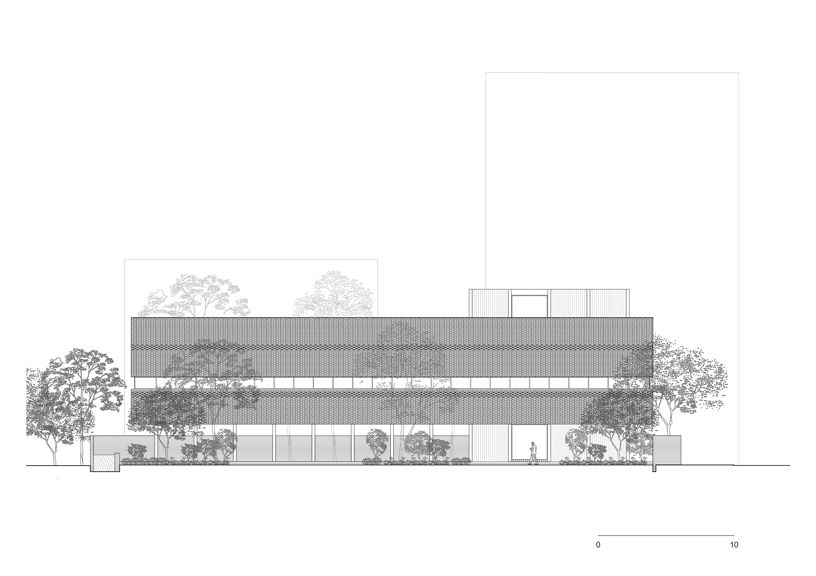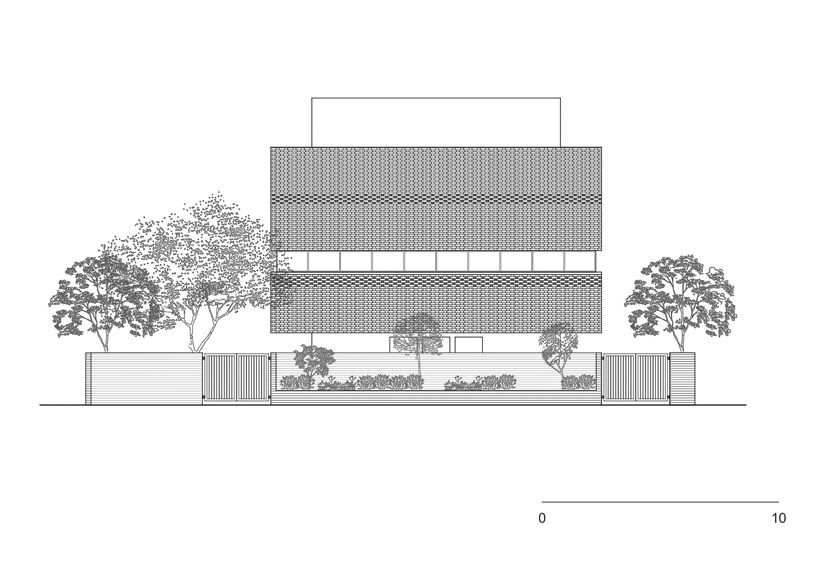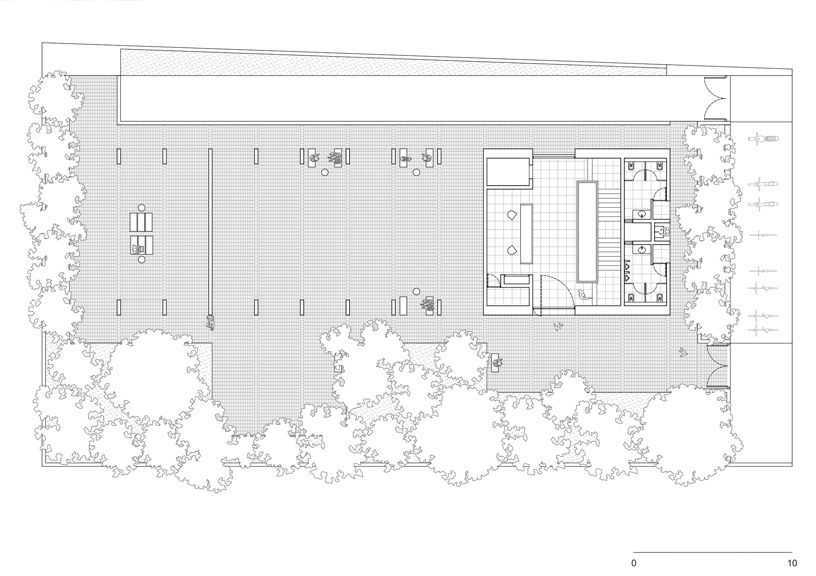 Fact File
Architects: Shaan Patel
Location: Ahmedabad, India
Collaborator: HCP Design Planning and Management
Year of Completion: 2021
Photographs: Shaan Patel