A contrasting colour and material palette reigns supreme in this Bengaluru apartment designed by Yellow Door Architects
Yellow Door Architect's new flat in a high end area in Bengaluru is curated to perfection— transforming an ordinary space into an ideal heaven that reflects warmth of a home with a dash of luxury. The principal architects of the Yellow Door Architects—Joshua John and Juhi Patel have tried to achieve this by juxtaposing materials and textures together.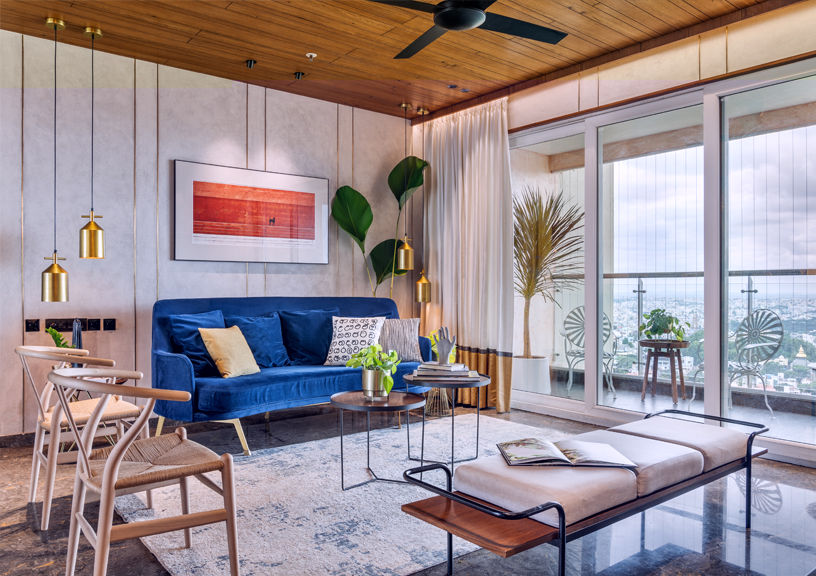 With multiple degrees of elegance and comfort, the home comprises of a hint of brass in the walls, where brass represents luxury and the earthy cement texture clad walls represent the warm embrace of a loving hug.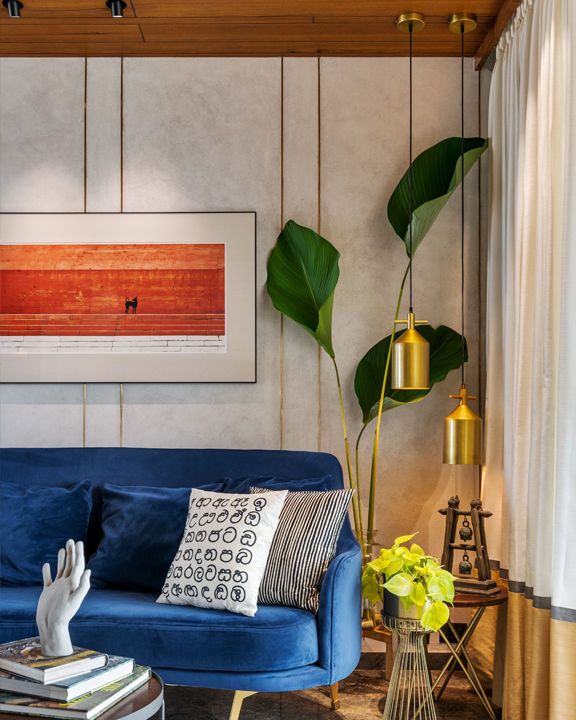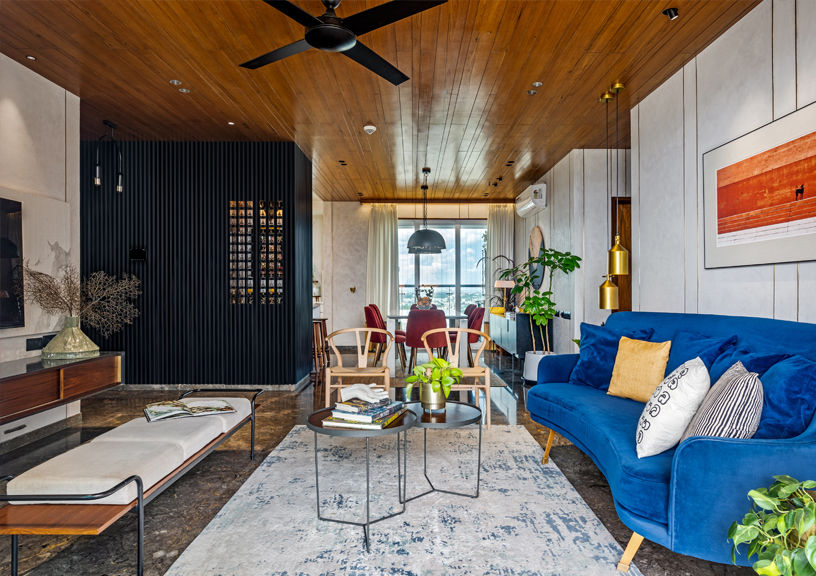 An elongated floor plan containing a fusion of artistic structures wherein a linear corridor is the starting point of the design story, gradually transitioning to the main plot, creates a sense of curiosity. The walls are flanked with timber slats of charcoal finish complimented by the grey marble flooring. The vertical slats are also multifunctional in nature; it not only houses the Puja unit but also acts as a camouflage for the utility door and electrical panels ensuring that the place is never revealed in one view and can be constantly rediscovered.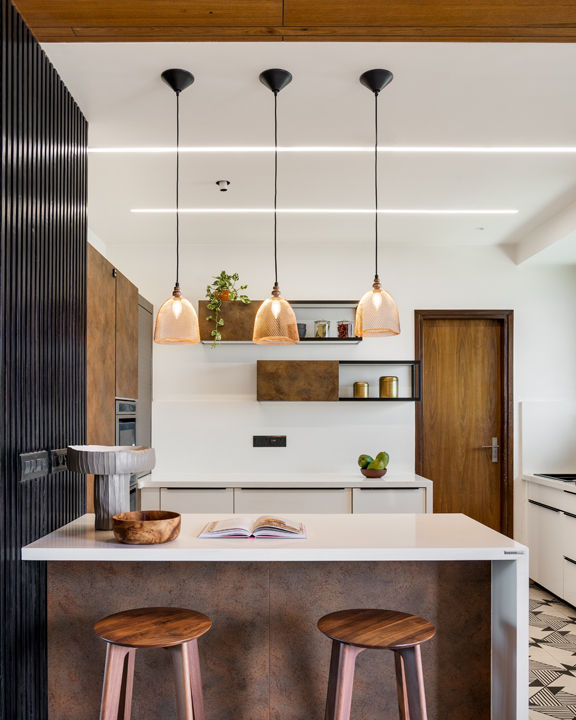 Keeping in mind the want for a upscale apartment with comfort at its core, the architects have maintained the theme of luxury and overall design language consistent across the spaces. Continuing the mood created with the timber slats, rest of the walls are treated with a lovely cement texture which are adorned at intervals with brass strips. Complementing the walls is a low lying timber ceiling, which adds warmth and intimacy to the living spaces An open floor plan is created where the kitchen, dining and living spaces merge as one while the essence of each space according to its function is maintained.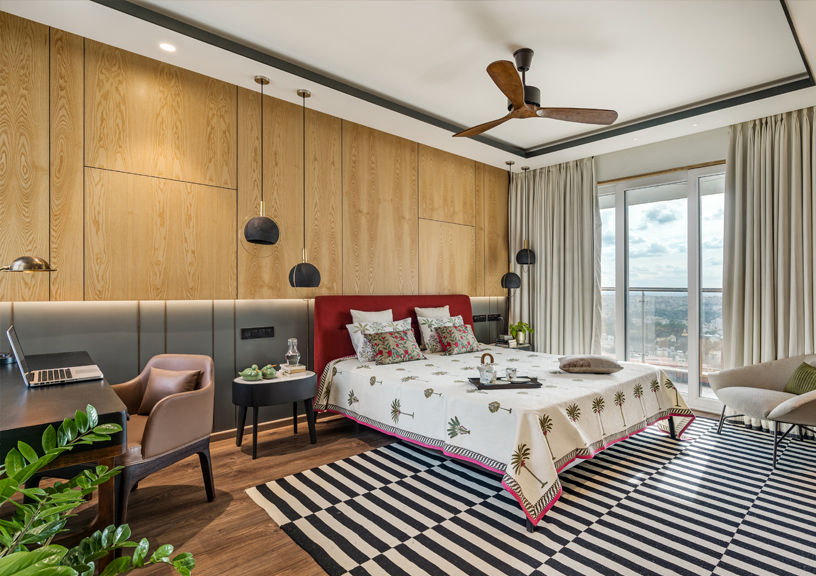 The master bedroom and children's bedroom lie at the end of the corridor. To promote the aura of sophistication, a private dressing nook is created in the master bedroom using the wardrobe as a screen, this also helped in providing a minimal look inside the bedroom. The motif of the house is deftly continued behind the carmine headboard with brass strips inlayed in the light timber panelling.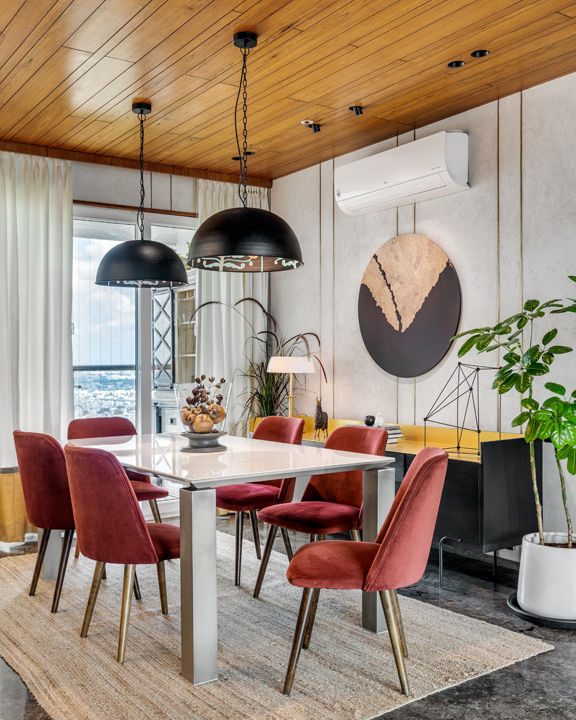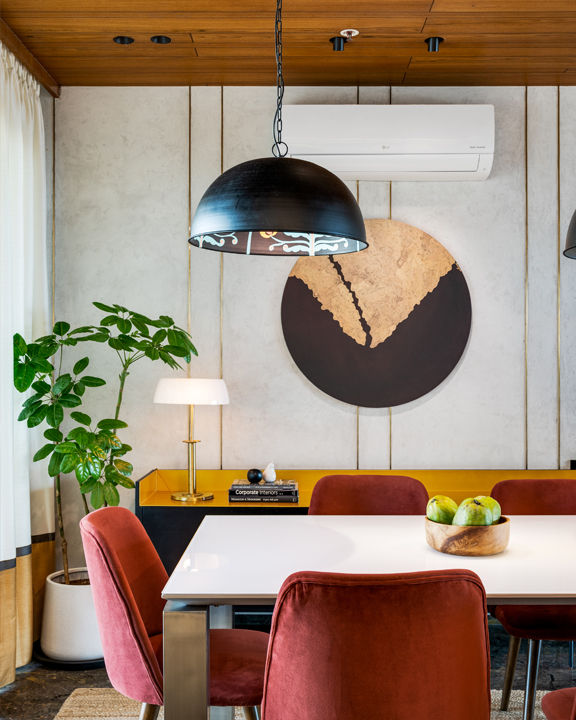 The architects have used a bold and bright colour palate while contrasting it with refined and soothing materials and textures having a subdued tonality to it. Each material or colour chosen is done so after careful consideration creating a perfectly balanced orchestra of the clients own personal design providing them the perfect environment in their dream home to escape the routine of day-to-day life.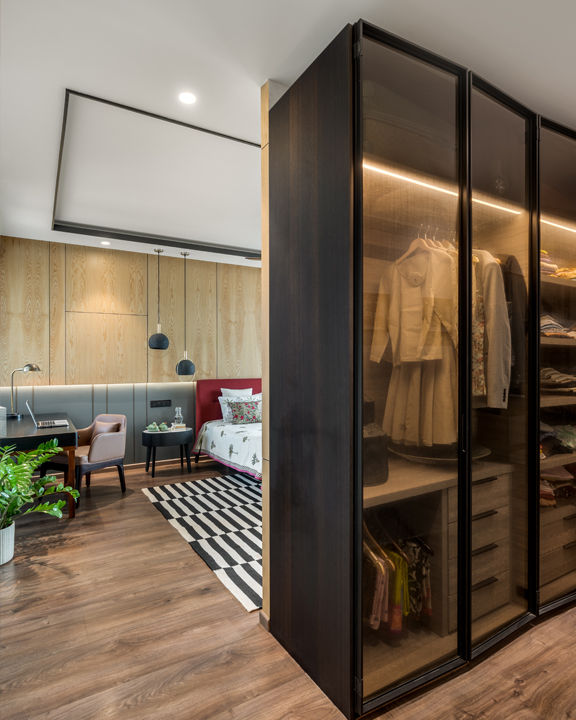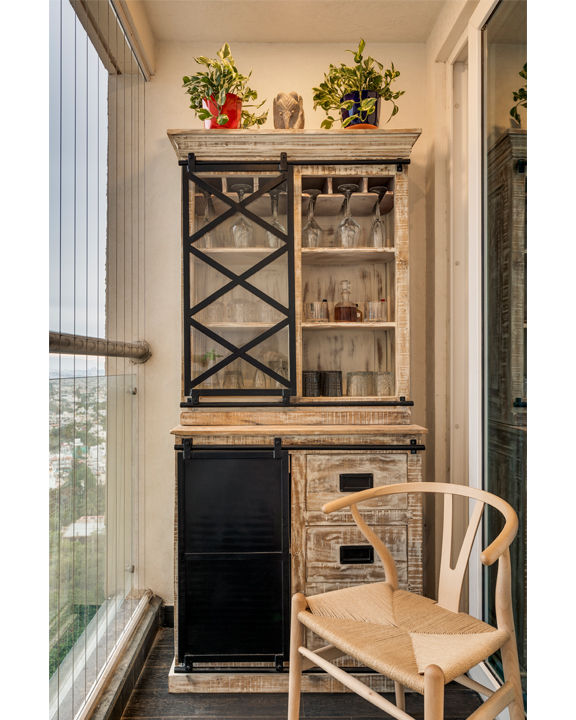 FACT FILE
Carpet Area of the apartment – 1800 sft
City – Bangalore, Karnataka
Apartment – Phoenix One Bangalore West
Locality – Rajajinagar
Architects: Joshua John, Juhi Patel and Surinder Saggu
Name of practice: Yellow Door Architects
Photographer credits: Shamanth Patil