The Journey of Elegance: Mr. Mukund Goyal's Odyssey from Humble Beginnings to the Pinnacle of Lifestyle Excellence
On Ananta Hotel & Resorts' first Founder's Day, we embark on a captivating voyage through time, tracing the remarkable story of Mr. Mukund Goyal, a luminary whose journey from modest origins has culminated in a life steeped in luxury and elegance. His path is not just a story of success but an ode to the art of living.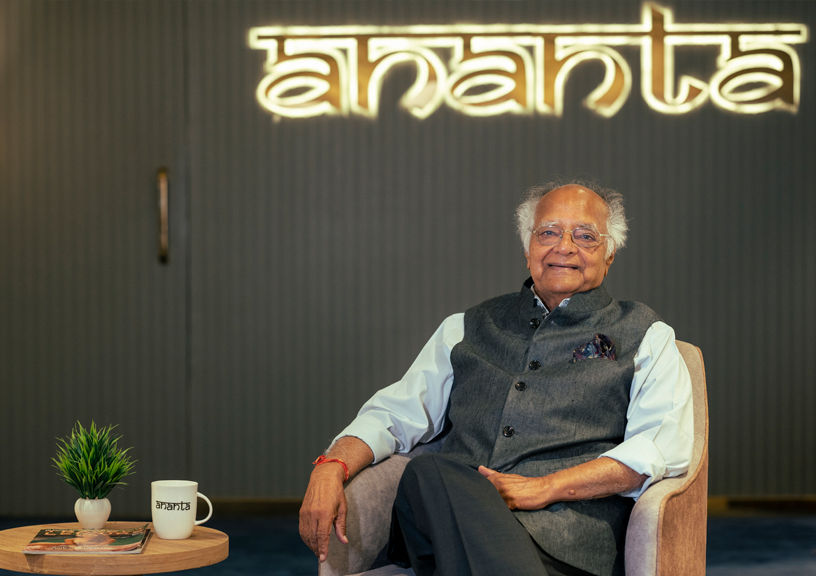 Born in the heart of Jaipur's Bumbai Waala Bagh, Mr. Goyal's roots were deeply intertwined with a family that thrived in business. His grandfather, a revered figure in their community, presided over their ancestral sweet shop. The tapestry of Mr. Goyal's life was woven with unique threads. He held the belief that education primarily paved the way to secure a job rather than kindling the flames of entrepreneurship.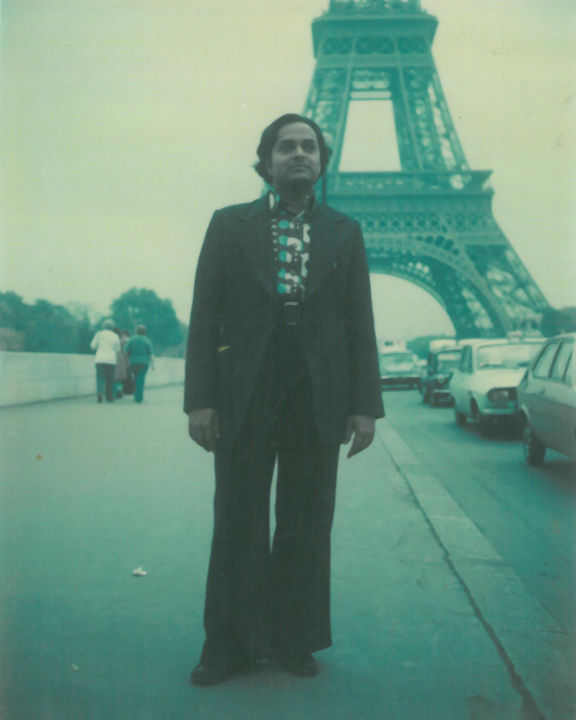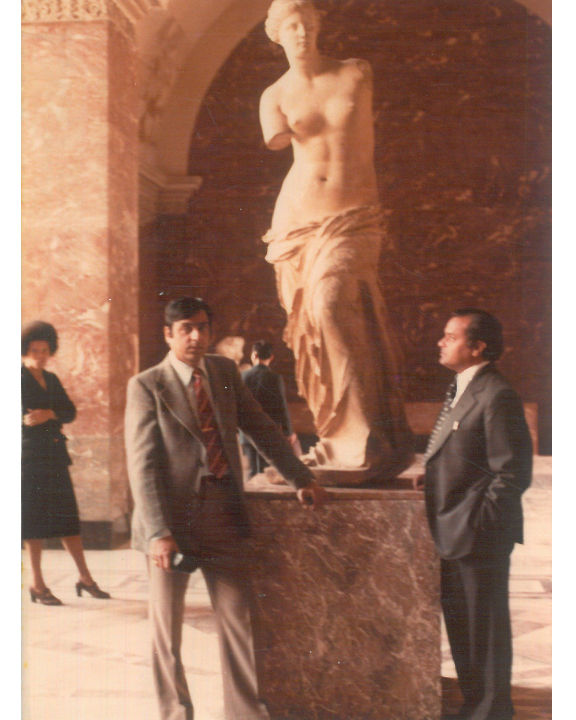 Growing up in a sprawling household, where cousins numbering between 15 to 20 created an atmosphere of camaraderie, Mr. Goyal's early years were marked by familial bonds. Among his contemporaries was his aunt, Mrs. Usha, who would later play a pivotal role in his journey.
At the tender age of 15, the passing of his father heralded a turning point. It ignited a fire within him, a hunger for knowledge, and an insatiable curiosity. The sweets business, which had long been the family trade in Mumbai, failed to captivate his interest. The family's move to Jaipur marked the inception of his independent odyssey as an entrepreneur.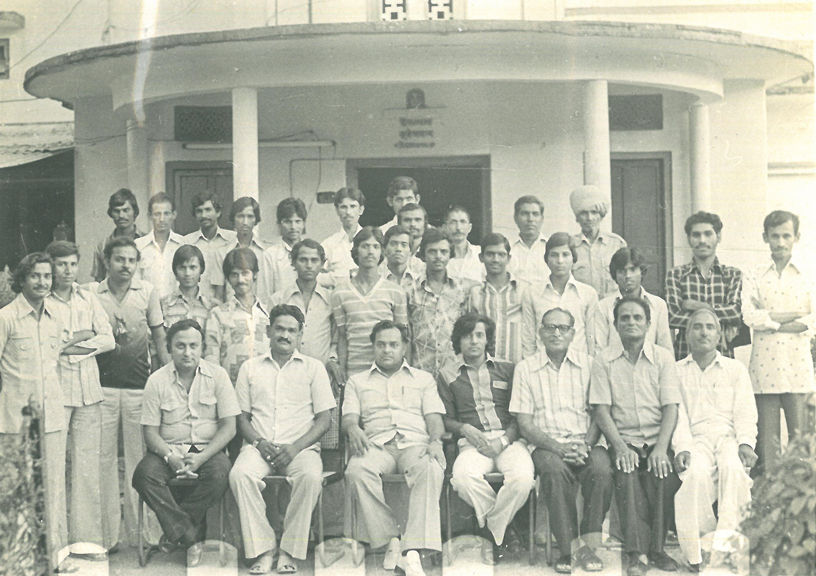 Beginning with a flourishing jewelry venture, Mr. Goyal's appetite for more continued to grow. In 1964, the spark of creativity alighted within him with the idea of block printing. Collaborating with local shopkeepers, he not only shared his vision but encouraged them to breathe life into his ideas. It was the genesis of a partnership that was more than business; it was an alliance born of shared dreams that flourished into friendships.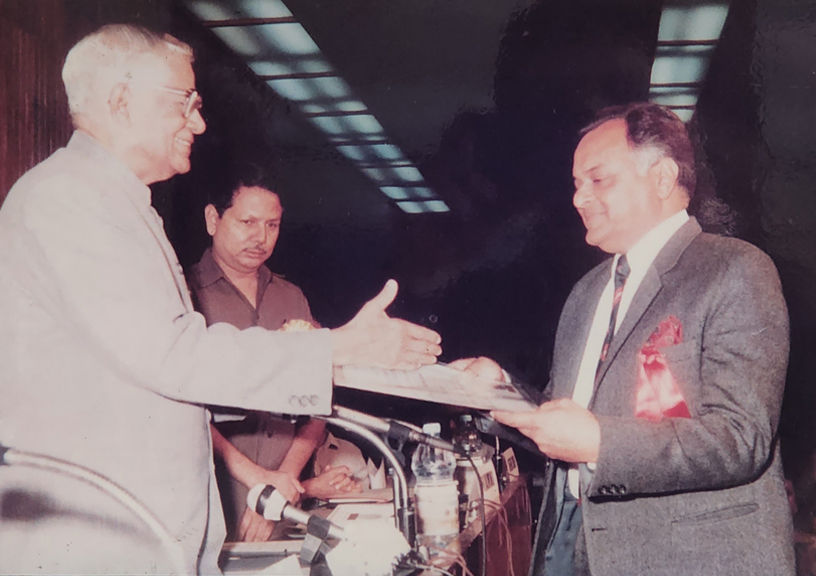 As he shared, "In the back of my mind, I always had the aspiration to become a garment exporter, but I had no idea how to start. Then, in 1975, there was a garment export fair where you had to apply through the garment export associations to participate. The event was held at the Ashoka Hotel, offering rooms and all the necessary facilities for participants. I applied, and once I participated, I managed to gain buyers from Spain, Italy, and Japan. That marked the beginning of my journey into garment exports, which eventually reached the pinnacle of success."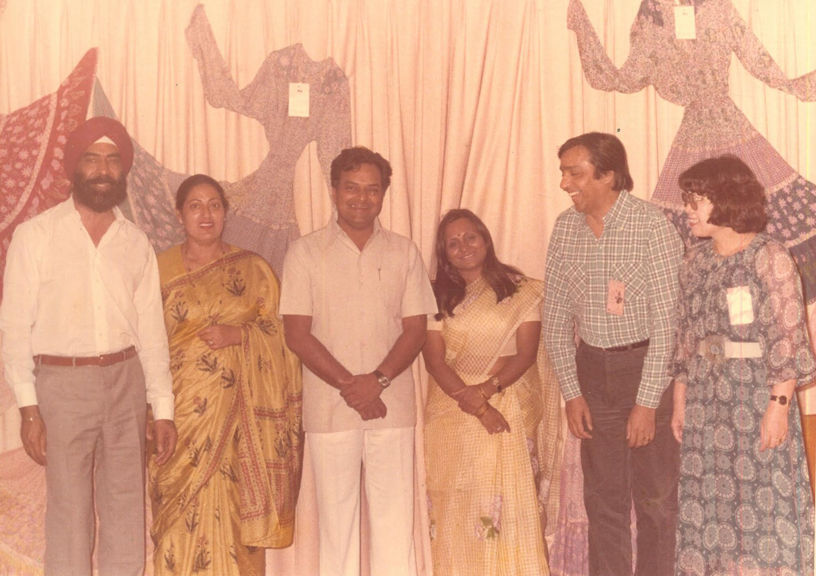 Like every remarkable odyssey, Mr. Goyal's journey was not without its share of challenges. He candidly admitted, "One mistake I made during this time was that I didn't raise my prices, while others increased theirs." In 1976, he ventured abroad to Belgium, initially gripped by nervousness. Even though destiny was on his side, as a buyer came to escort him, bolstering his confidence.
During his travels, he crossed paths with a German buyer and another from New York, the commencement of a network that would continue to expand. The initial days at spring and summer fairs may have seemed slow, devoid of customers, but the third day brought minor success, a glimmer of hope that spurred persistence. The subsequent days saw an exponential rise in success.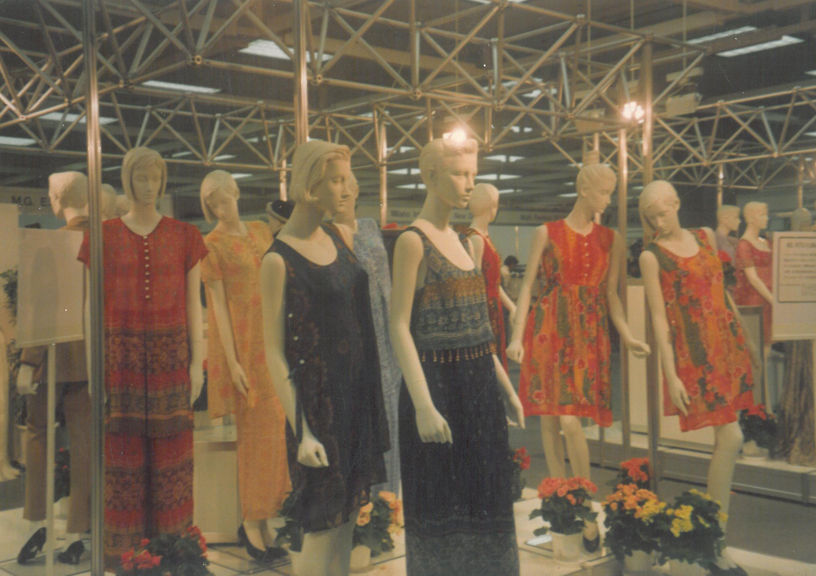 His crowning moment arrived when Mr. Gujral from London, a buyer dealing in crores, fell in love with his dresses and blouses. Without hesitation, Mr. Goyal shared his prices, and Mr. Gujral immediately placed a substantial order at the rates he had set. The crinkled skirt and unconventional fashion choices became an astounding success with the groundbreaking concept of 'one size fits all.'
Accolades flowed in, with recognition from the Exporter Council through the President of India and the Rajasthan Handicraft award thrice in succession. Mr. Goyal's travels during this period were marked by humility, often in economy class and a Fiat car, not a Mercedes. He even took his wife along to the Paris fair, an embodiment of his dedication and passion.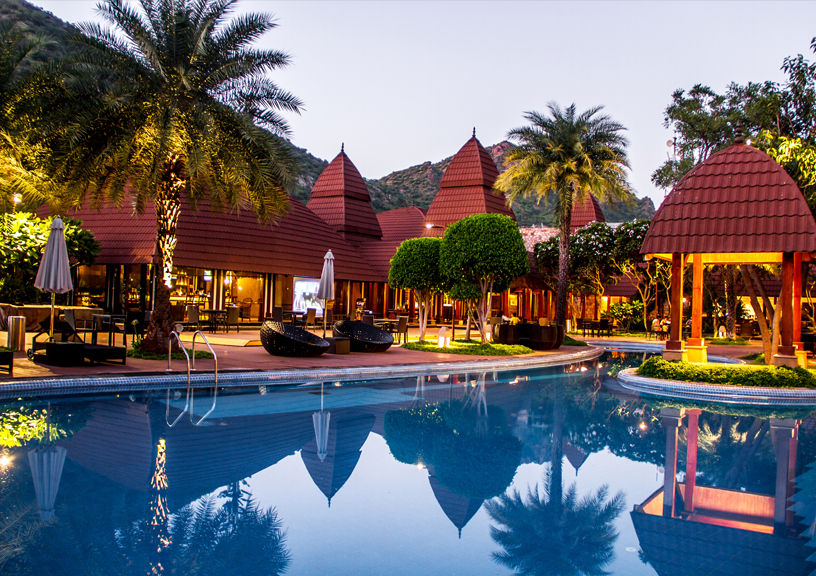 In Mr. Goyal's narrative, Goyal House emerged as a pivotal chapter. Setting up 200 machines marked a significant milestone in his journey, a testament to his unwavering commitment and determination. From pedaling a bicycle to the luxury of driving a BMW, Mr. Goyal's life showcased the rewards of tenacity and hard work.
Despite his remarkable ascent, he never forgot his roots, cherishing cherished memories of racing bicycles with friends and savoring mawa kachoris during moments of victory. His enduring belief in God and the symphony of hard work and success became guiding principles.
His mischievous yet endearing childhood was profoundly influenced by his mother's immeasurable love. He believes that her love was a blessing that charted the course of his life. To her, he attributes every achievement in his remarkable journey.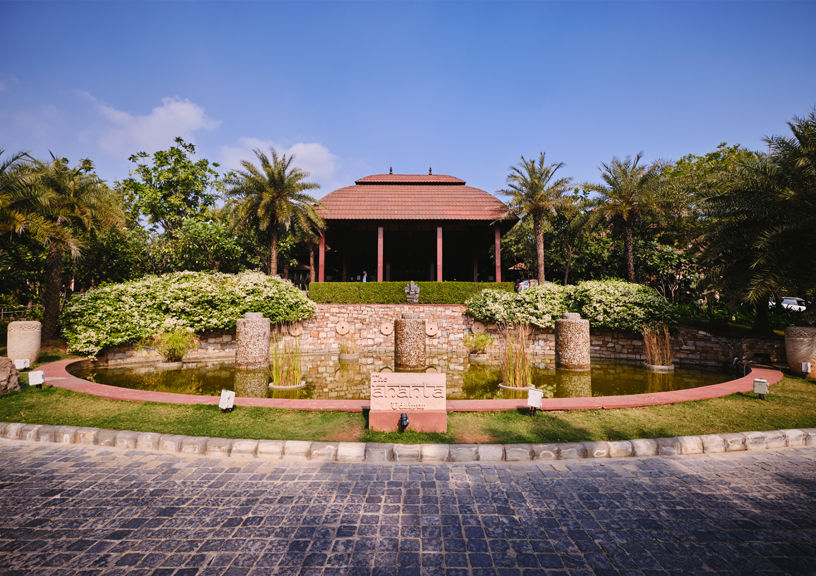 The journey of Ananta Hotels & Resorts took flight in 2010 with the inception of Ananta Spa & Resort in Pushkar, Rajasthan. Mr. Goyal's decision to venture into the hospitality industry was met with skepticism and challenges, as the sector faced turbulent times. However, his unyielding faith in the industry's untapped potential laid the foundation for the indomitable Ananta legacy.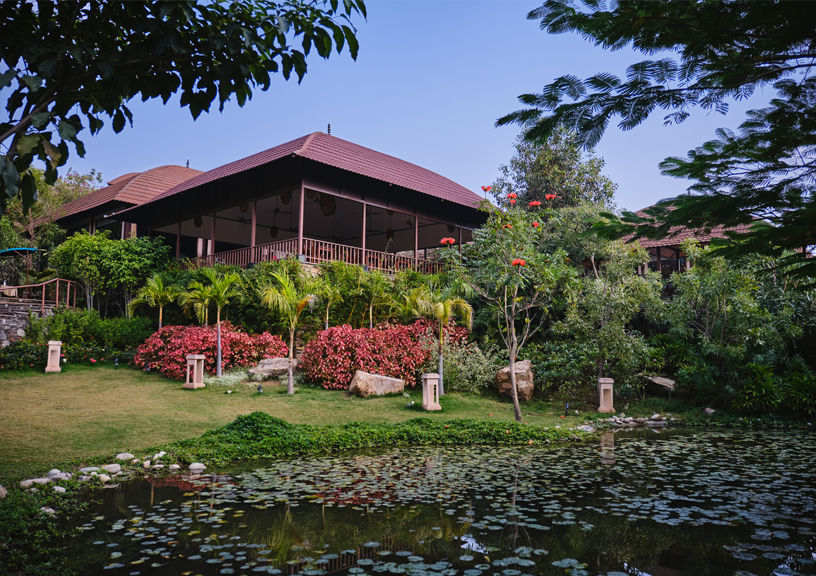 One of the most remarkable aspects of Ananta's journey lies in its unwavering commitment to innovation and sustainability. The construction of the resort in 2008, marked by meticulous planning and attention to detail, revolutionized the resort culture in Rajasthan. Departing from traditional Rajasthani architecture, Mr. Goyal's vision focused on catering to the evolving needs of the domestic audience.
While Mr. Goyal continued to expand Ananta Hotels & Resorts, his passion for luxury hotels remained unwavering. He played a pivotal role in establishing the Radisson Jaipur City Center, a testament to his entrepreneurial spirit and determination.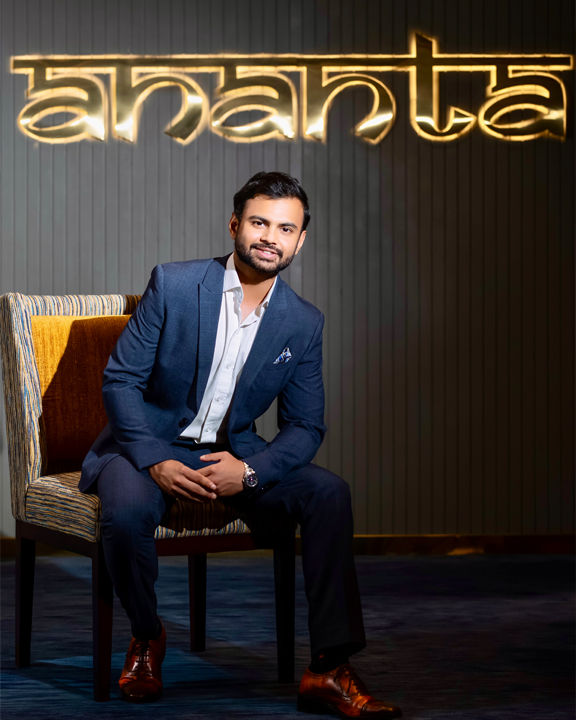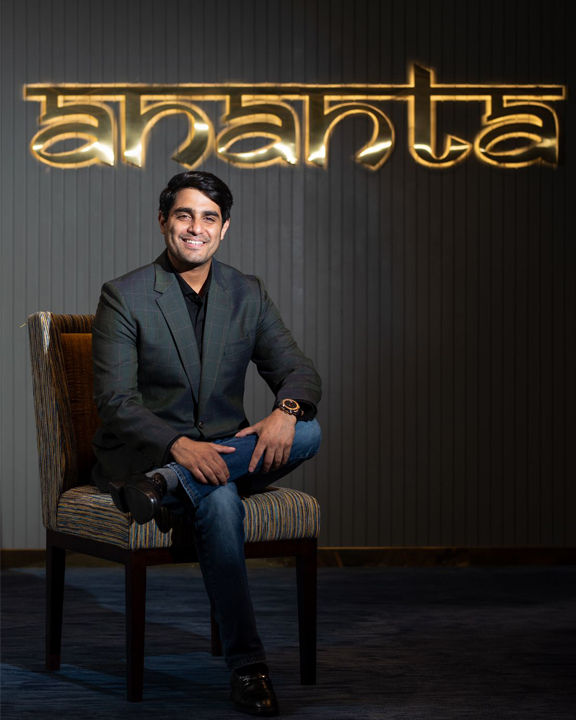 Ananta's growth as a brand accelerated when his sons, Mr. Sanjay and Mr. Ashish Goyal, joined the business, initiating a transformative phase in the company's dynamics. With Mr. Mohit and Mr. Ashutosh Goyal representing the third generation, Ananta Hotels & Resorts continued to expand, upholding its commitment to quality and excellence.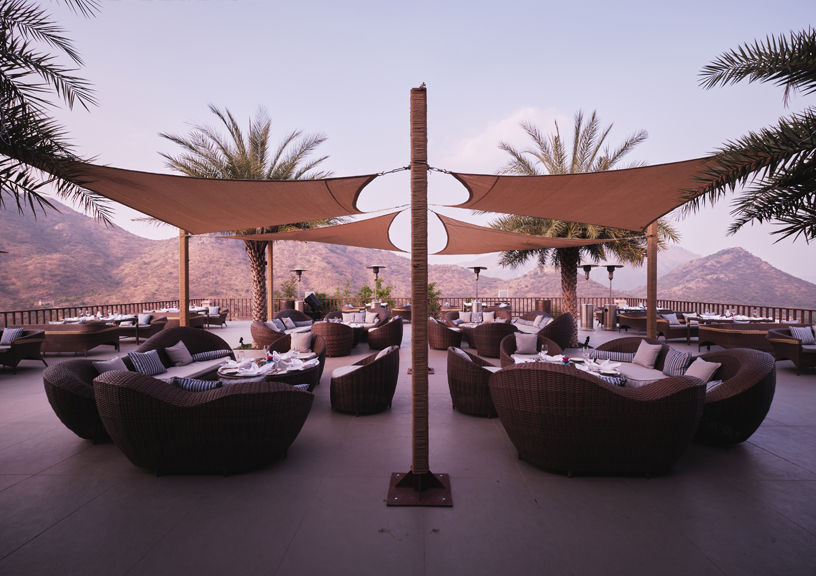 The brand's journey culminated in the creation of the Ajabgarh property, set amidst the splendor of a valley ensconced by mountains, set to open in March 2024. This property embodies the five elements of nature, emphasizing sustainability and offering an unparalleled, immersive experience for guests.
Today, as we reflect on this extraordinary journey – from a sweets business in Mumbai to the realms of luxury hotels and exports – we celebrate Founder's Day not just as a tribute to achievements but as a testament to the extraordinary possibilities that stem from a fusion of passion, innovation, and an unrelenting belief in the extraordinary.