Spiro Spero's new restaurant design Que Sera Sera for Bhor hospitality teleports you to the mesmerising bylanes of Italy
Team Spiro Spero's new restaurant design, Que Sera Sera for Bhor hospitality, is a delightful journey through Italy's charm, right in the heart of Lokhandwala, Mumbai. The brief from the client was simple, "As soon as the guest enters through the door of Que Sera Sera, they should feel like they entered a time capsule and were transported to a distant Italian piazza, leaving all their worries behind. Whatever will be, will be" shares Founder of Spiro Spero Keith Menon.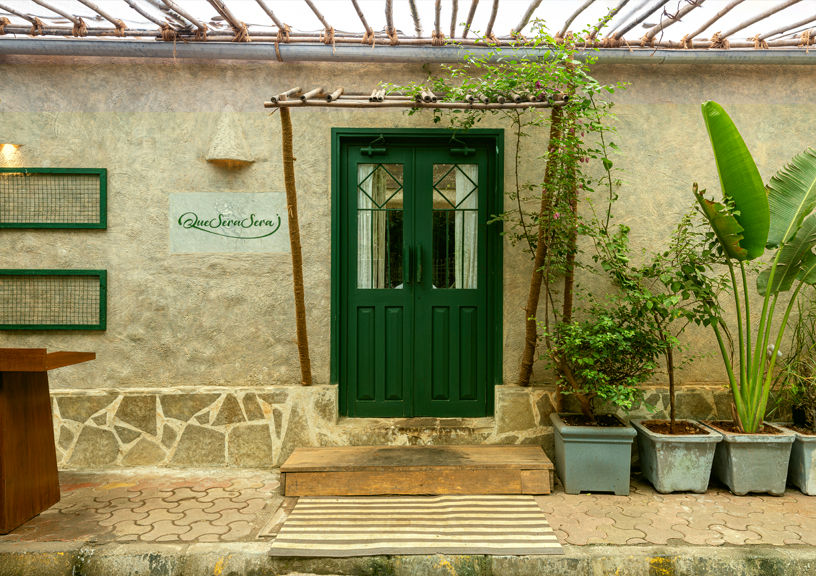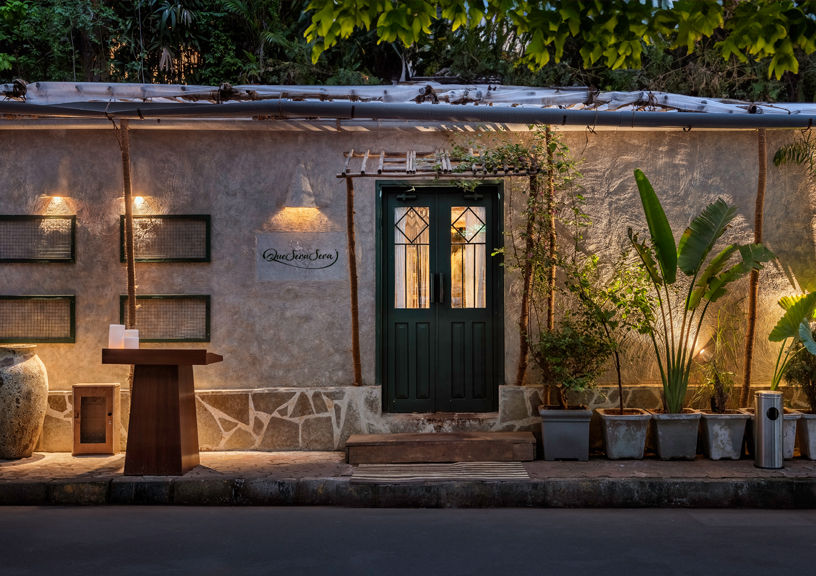 It was both exciting and challenging to be able to figure out how to encapsulate the representation of an entire country within 1800 sq ft. The idea was to design the space in two parts, an outdoor space that mirrors the lively spirit of Italian piazzas which would step down and open into an old rustic cave styled bungalow that exudes an air of mystery and antiquity, creating an alluring contrast to the vibrant outdoor.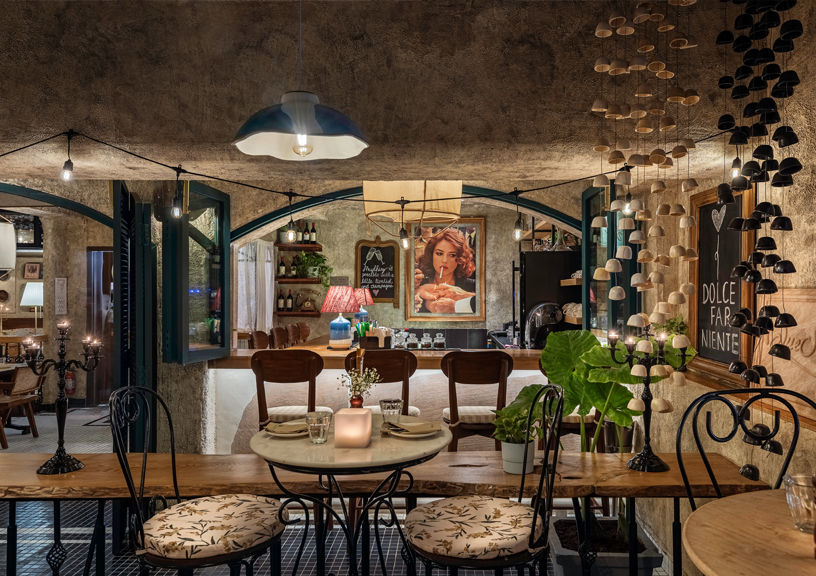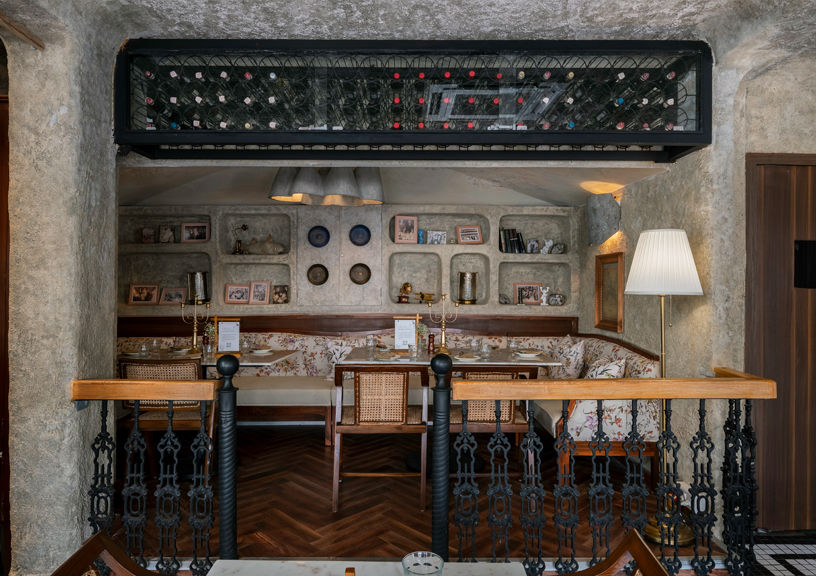 As guests arrive, they are greeted by a green entrance door, embraced by a bamboo trellis adorned with vibrant bougainvillaea plants. The natural allure of the entrance sets the stage for the delightful Mediterranean adventure that awaits within.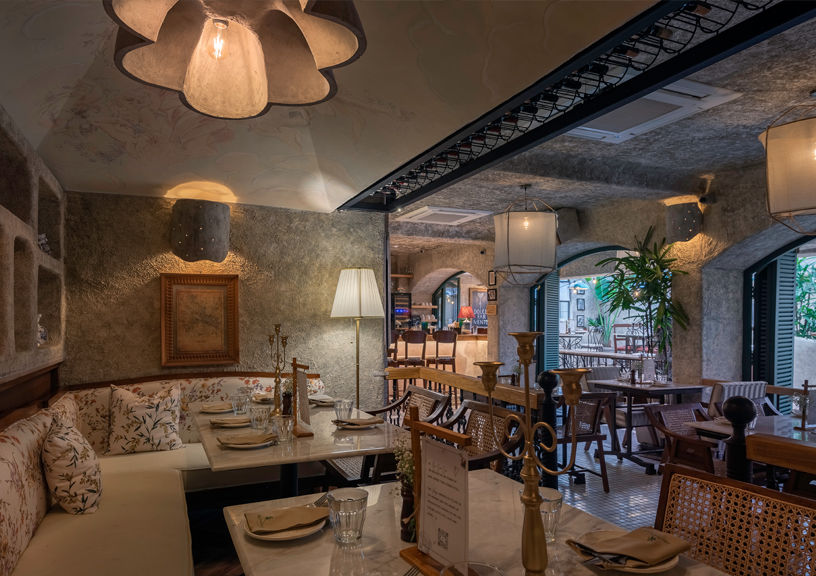 The outdoor space features a random Kota stone flooring, giving it a natural and earthy look. This flooring choice complements the piazza ambiance adorned with lush greenery, charming wooden tables, ceramic pendant lights over crafted cast iron furniture and captivating coral-themed decor that adorns every corner with warm coastal charm creating a sense of camaraderie, just like the bustling squares in Italy.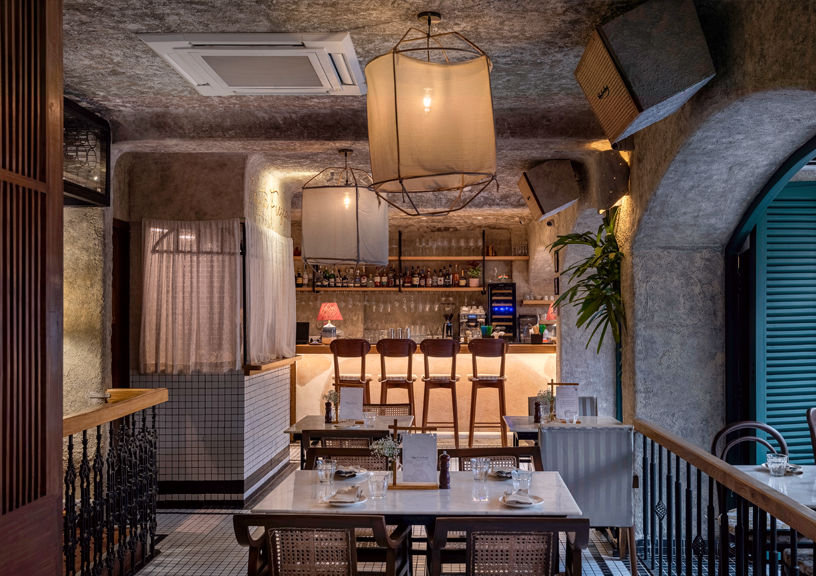 The green louvred arched door serves as a seamless transition between the outdoor and indoor space. It invites guests to explore the rustic beauty inside while providing glimpses of the lively atmosphere outside. Venturing further into the restaurant reveals a sight straight out of history – an old cave-style bungalow with rustic stone-textured walls and low ceilings.
Inside, a black and white mosaic flooring complements the rustic setting, offering a timeless elegance that perfectly complements the eclectic decor. The interior decor showcases an extraordinary collection of old frames and artefacts from around the globe, lovingly gathered over time. Each piece carries its own tale, weaving together a narrative of wanderlust and cultural exploration that captivates diners throughout their culinary journey.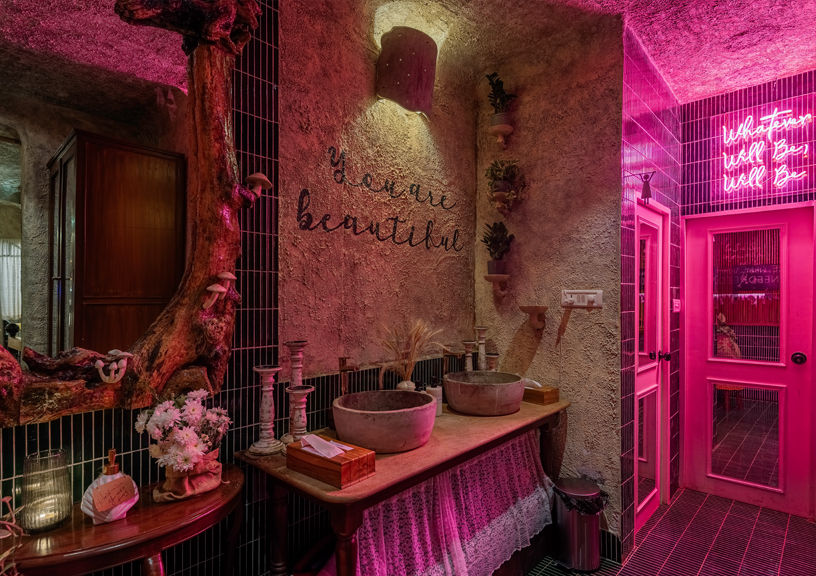 These treasured pieces have been thoughtfully incorporated into the design, evoking a sense of nostalgia and wonder, transcending the barriers of time and geography. The Private Dining Area is a step up towards the end of the restaurant with a visual connection to the surrounding area and divided by a cast iron railing. It offers an exclusive haven adorned with a vaulted ceiling graced by a captivating fresco painting and organic shape ceramic light that adds an artistic touch.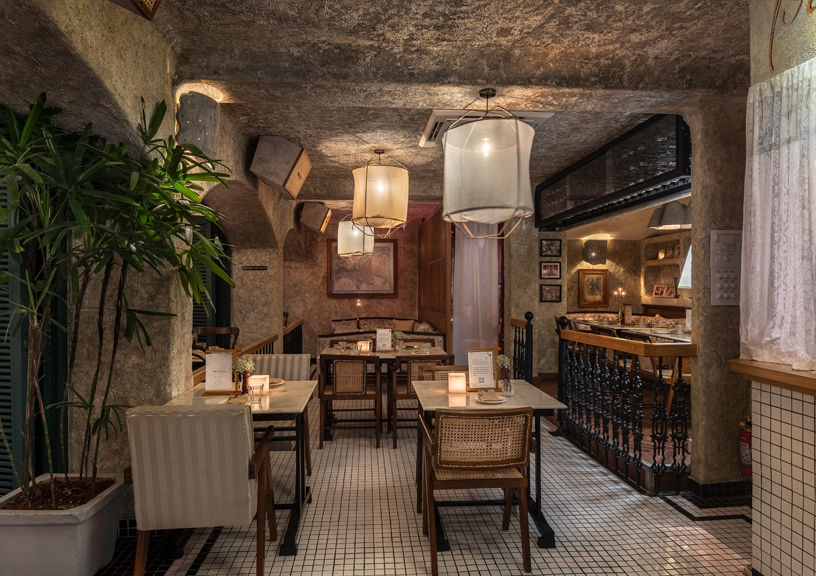 With its enchanting Italian piazza, cave bungalow ambiance, and rustic coastal decor, Que Sera Sera stands as a testament to inspired design and timeless elegance. From the green louvred arched door to the coral-themed interior, each element contributes to the immersive experience. Whether you're seeking a romantic evening, a friendly gathering, or a moment of tranquillity, Que Sera Sera welcomes all with open arms to indulge in its captivating world of Italian delights.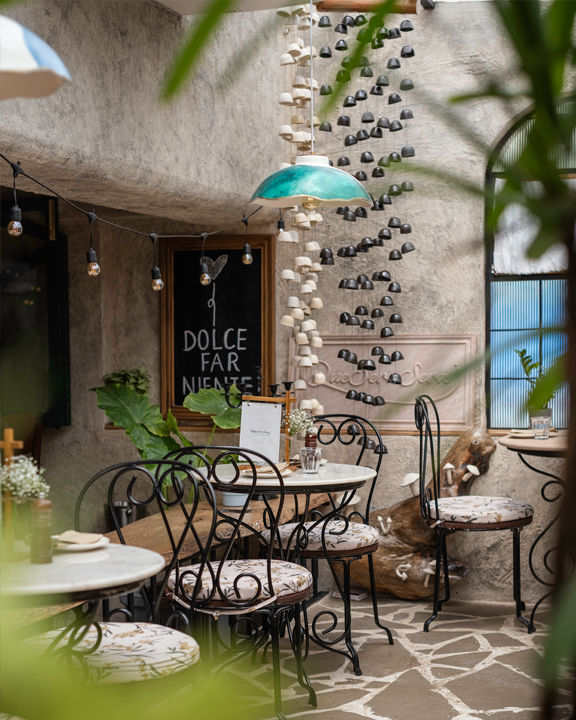 FACT FILE
Name of Project: Que Sera Sera
Project Type: Hospitality, Bar and restaurant
Location: Andheri, Lokhandwala
Plot Area: 1450 sq ft
Year: 2023
Design Firm: Spiro Spero
Principal Designer: Keith Menon
Design Team: Abdeali Jamali, Garima Sahajwani, Mehzabin Khakhariawala, Yash Soni
Execution Team: Deepika Malik, Karan Unadkat, Sagar Pawar, Raj Kumar
Photographer: Ritesh Ramaiah